Ladyboss from Davao
Date posted on May 5, 2021
Share this
22-year-old Normelyn G. Naga is one of the rising lady riders from the South. She now shares her passion for riding motorcycles thru vlogging which helped her to gain new friends and great experiences.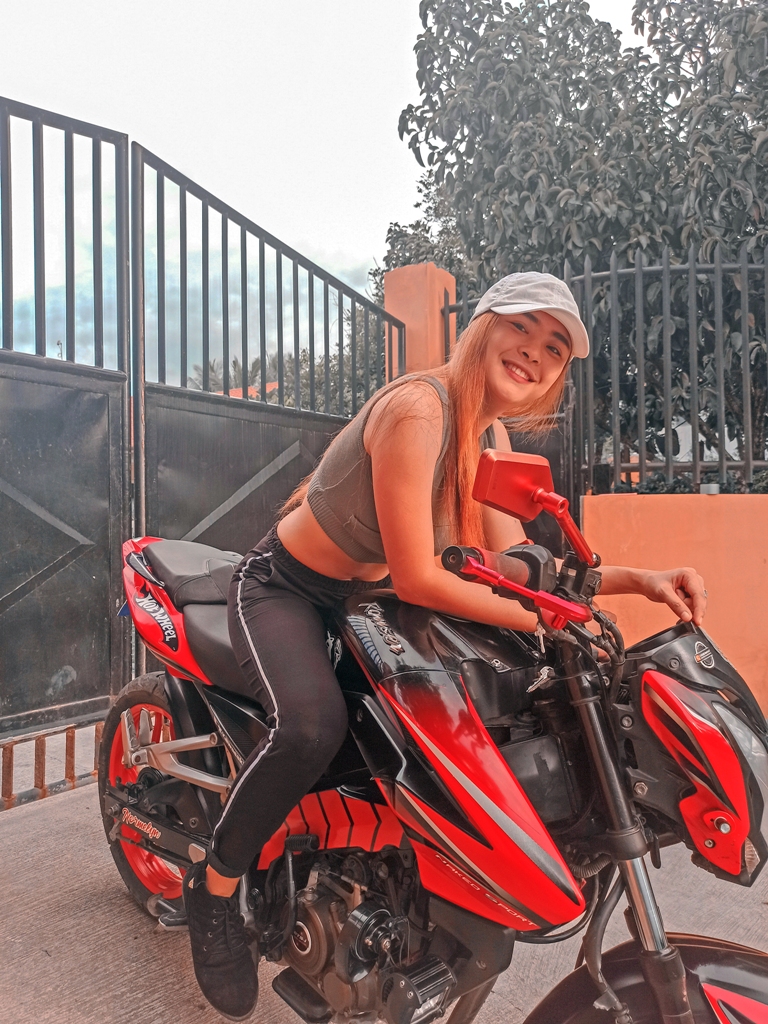 Also known as Norme Garcia Ladyboss, this lady loves riding, travelling, working out, vlogging, swimming, eating, cooking and playing online games. Norme lives in Tagum city, also known as City of Palm. She was a swimmer in high school and studied college at the University of Mindanao. She was a CHED scholar in 2019. Due to circumstances and the pandemic, she was not able to continue studying and decided to focus on vlogging which has become a source of happiness for her.
She started riding motorcycles at the young age of 10 when she was an elementary student. Norme used to borrow his uncle's motorcycle and learned how to ride by herself. As she grew up, her affinity for riding became stronger and she got her own motorcycle in college. Her first long ride was from
Tagum to Bukidnon in December 2019. After that, she realized that she was really meant to ride motorcycles.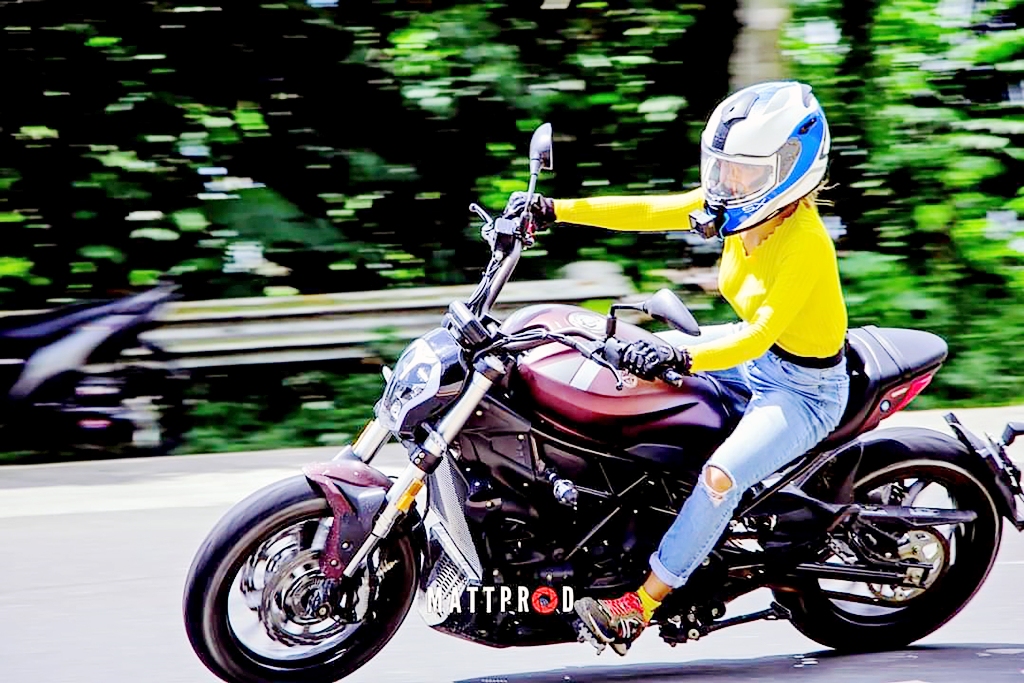 Norme has ridden many motorcycles. She owns a Kawasaki NS150 which she rides during her vlogs. She once swapped and tried the RS200 of her friend and used it for stunts. She became an ambassadress of Motorhub which lends her a Benelli motorcycle that she uses whenever the Motorhub community has a ride.
Being able to ride to different places and doing motorcycle stunts are memorable experiences for the Ladyboss. After doing some tricks, she realized she has potential in motorcycle stunts. She wants to continue stunt riding and hopes to have a motorcycle for that. Riding motorcycle with high displacements like the one lent to her by Motorhub is another great experience for Norme.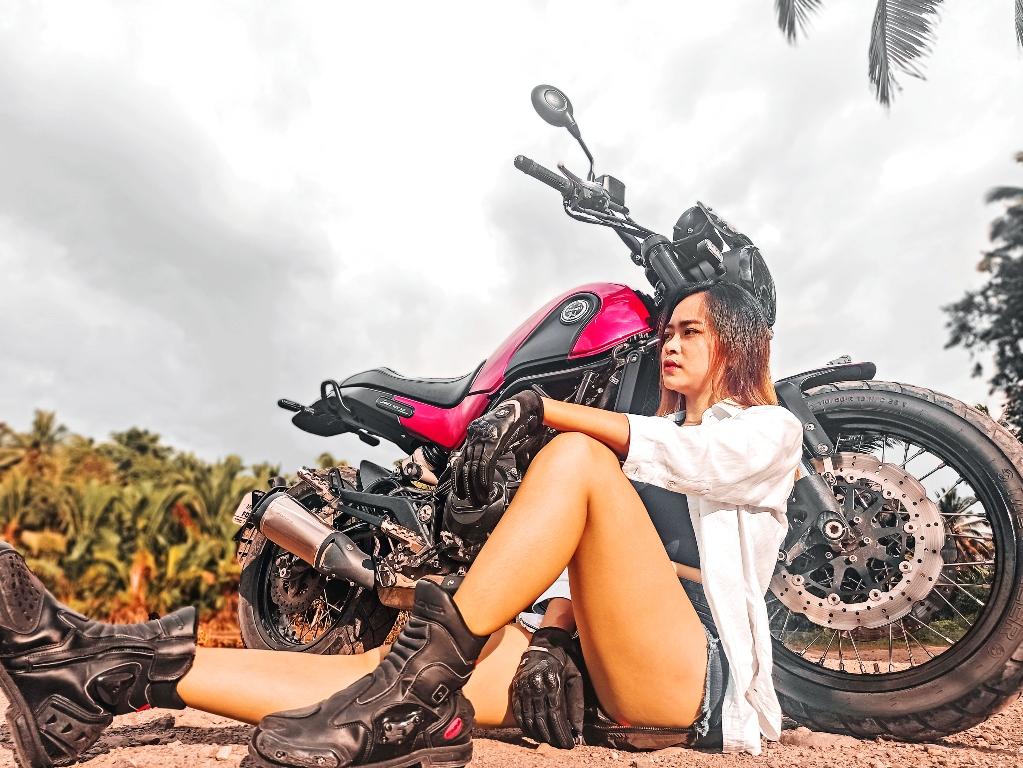 Though not yet financially successful as her social media accounts are not yet monetized, Norme feels blessed as she has gained supporters who appreciate her. She never thought she would come to experience this. Norme considers this a success and cherishes the feeling especially when people express that she is their idol. She interacts with her supporters and bond with them in her free time. She will chill, eat and hang out with them. She is elated whenever someone will take a picture with her and even laughs at herself thinking who she was for them to do that. But deep inside, she is really happy and thankful for the support she is getting which serves as an inspiration and motivation whenever she
has a problem and is losing confidence.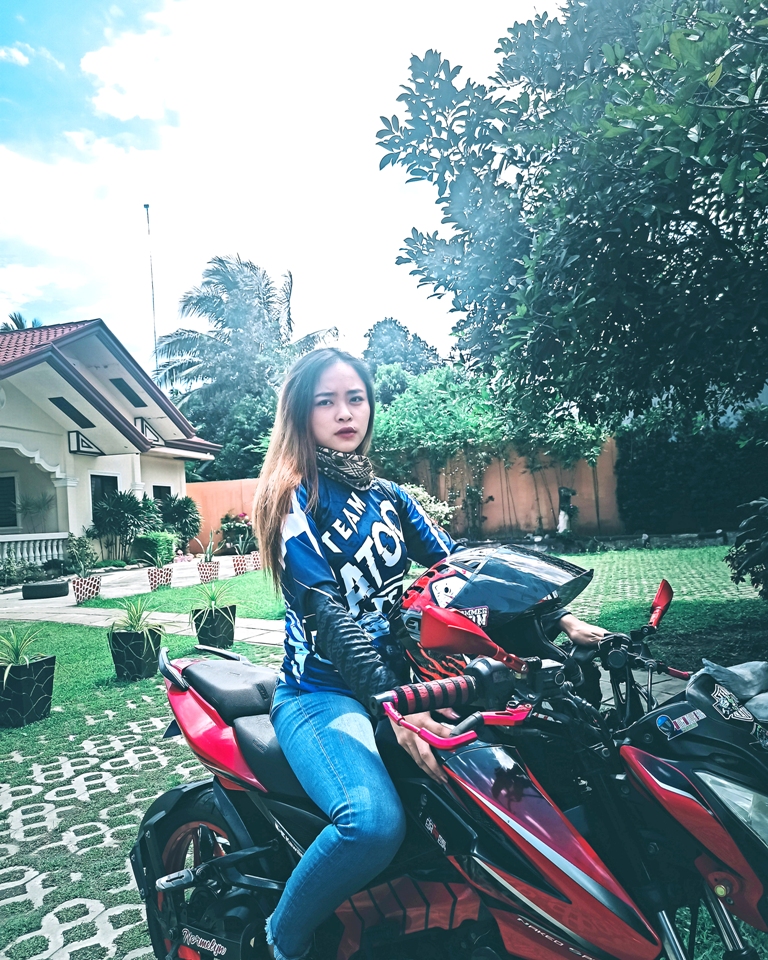 Being a lady rider surrounded by male riders? It is so much fun for Norme! Her riding skills are appreciated and she loves hanging out with other riders as they are chill to be with and they give solid support. To ladies who also want to ride, Norme has this advice, "Alam ko may pangarap din kayo tulad ko, marami man kayong pagdadaanan na hirap, tatagan niyo lang loob niyo at magtiwala sa sarili na kaya niyo kasi yan lang din ginawa ko. Dumating nga ako sa point na parang ayaw ko na talaga sa lahat pero isipin niyo lang kung bakit niyo ba ginagawa ito? Para saan ba? Find your why in life. Kasi itong pagmomotor happiness ko talaga kaya bumabalik balik pa rin ako sa kanya. Sa life natin kung hindi tayo magsisikap wala talagang mangyayari. So focus, pray, trust and believe."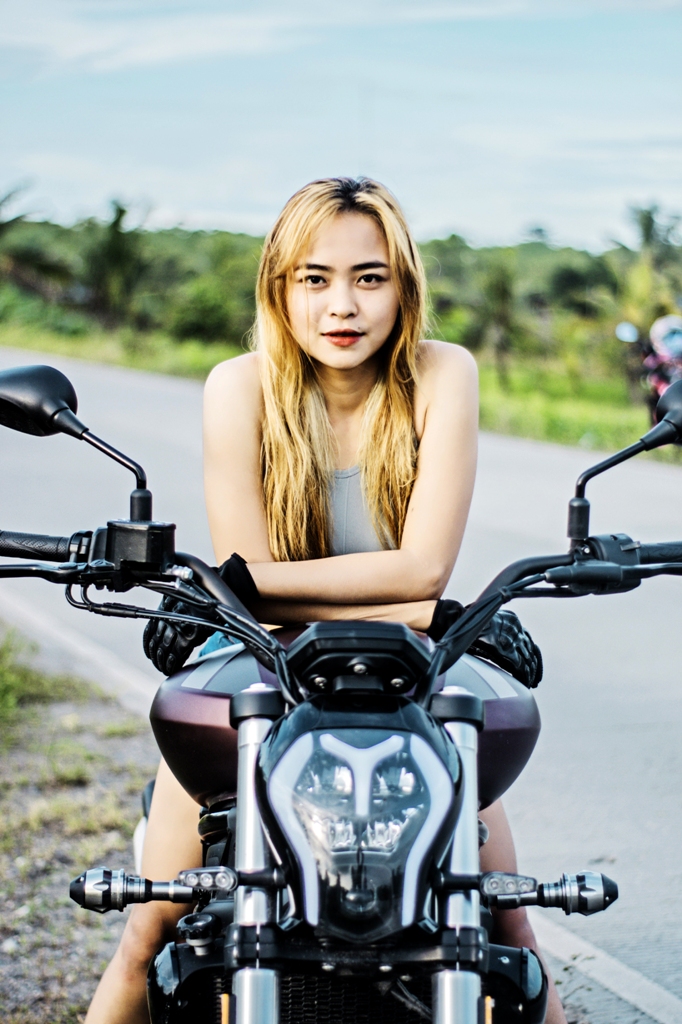 Norme is doing her best in vlogging and promoting her social media accounts and she plans to use the income to buy a new motorcycle for doing stunts. She wants to learn and do wheelies when she have a new motorcycle. She is also determined to help her family and give back to the people who have been there for her and supported her. She intends to do charitable activities soon. It is indeed a great feeling to be able to help people. She also plans to go back to studying, establish a business and have her dream house.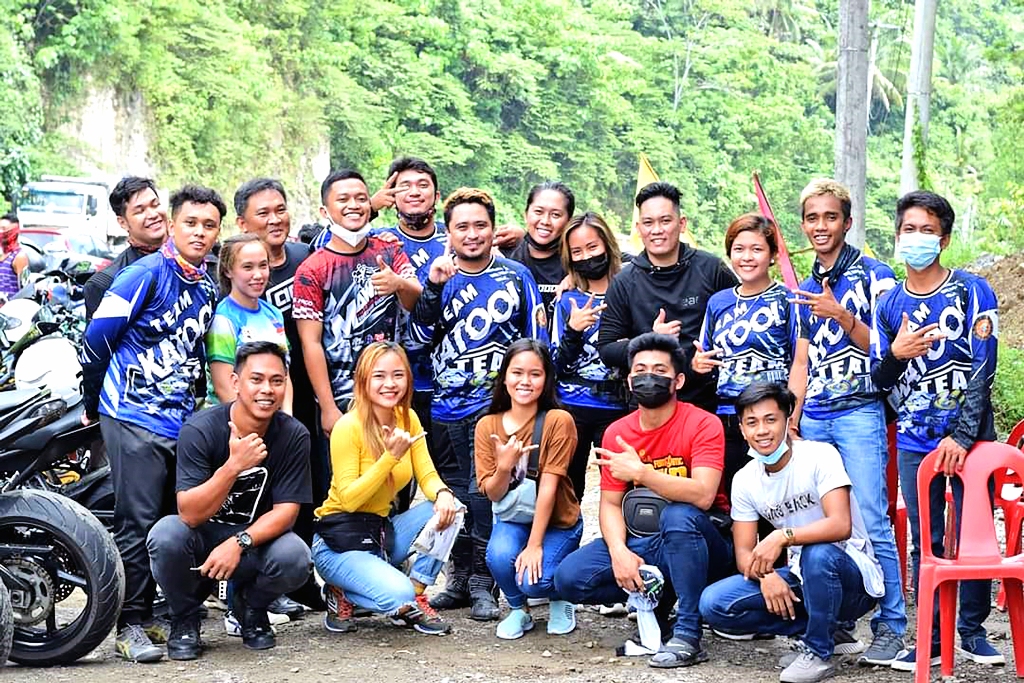 "To my supporters, thank you, thank you ng maraming-marami! Kasi kung hindi dahil sa inyo wala ring Ladyboss na makikilala. Kahit hindi pa naman talaga gaano ka-known pero may nakakakilala na and masaya na ako dun. Sana patuloy niyo parin akong supportahan kasi di ko magagawa itong journey na ito without you all," said Norme.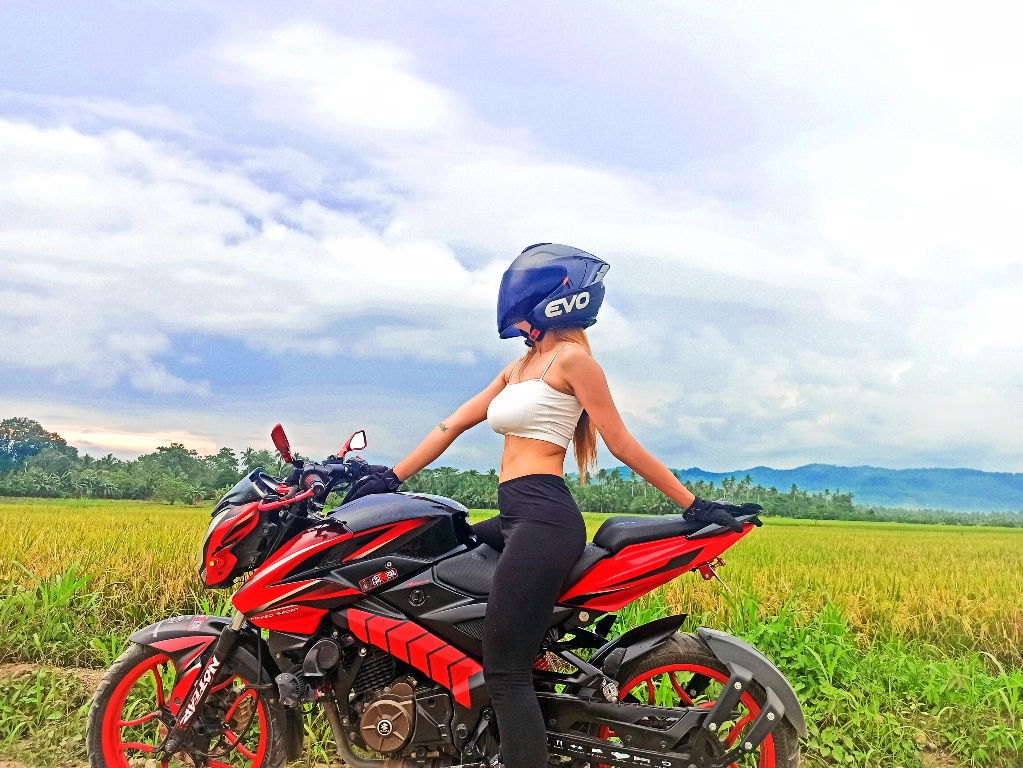 Norme is expressing her gratefulness to her friends and her Mom. Her friend Jenny Sacares is always there for her and supports her. Jenny was the reason why she is now known as Norme Garcia Ladyboss. Jenny encouraged her to become a vlogger and guided her step by step. She became her manager and Norme is thankful for the efforts of Jenny and the things she taught her. Jenny is now Norme's videographer and sometimes edits her videos. She also helps in creating contents and concepts of Norme's videos. She added, "Kung iisipin, bihira ka na lang makakahanap ng taong solid na susuporta sayo at iaangat ka pataas. Thank you kay Jenny. It was Jenny who actually sent a photo of Norme to be featured in IR's My Ride.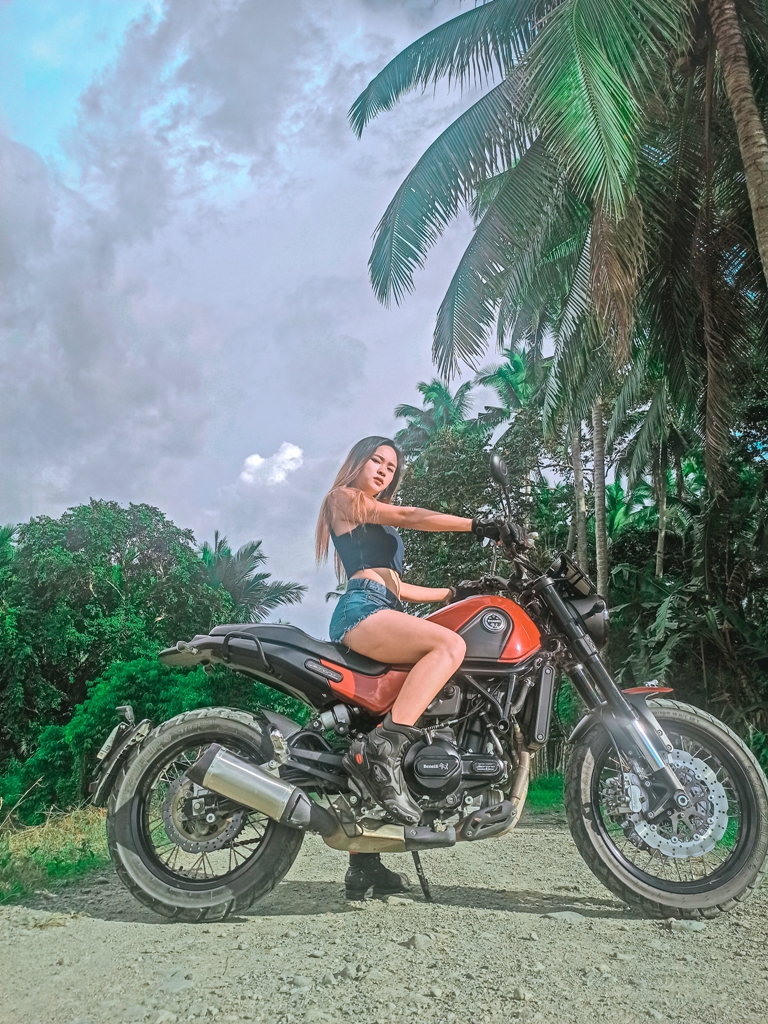 She also acknowledges her friends Freddie Manal who sponsored her riding pants and boots and Greatner Austria who lent her the motorcycle for stunts and taught her motorcycle banking. She is thankful as well to her friend Russel Nim who working in Japan and gave her a GoPro Hero 9 for motovlogging. Norme thanks Motorhub for making her their influencer which she considers a step in her career. Motorhub also sponsored her riding gears aside from lending her motorcycles. As always, Norme is grateful to her mother who takes care of her until now whenever she comes home and of course to God who is always guiding her.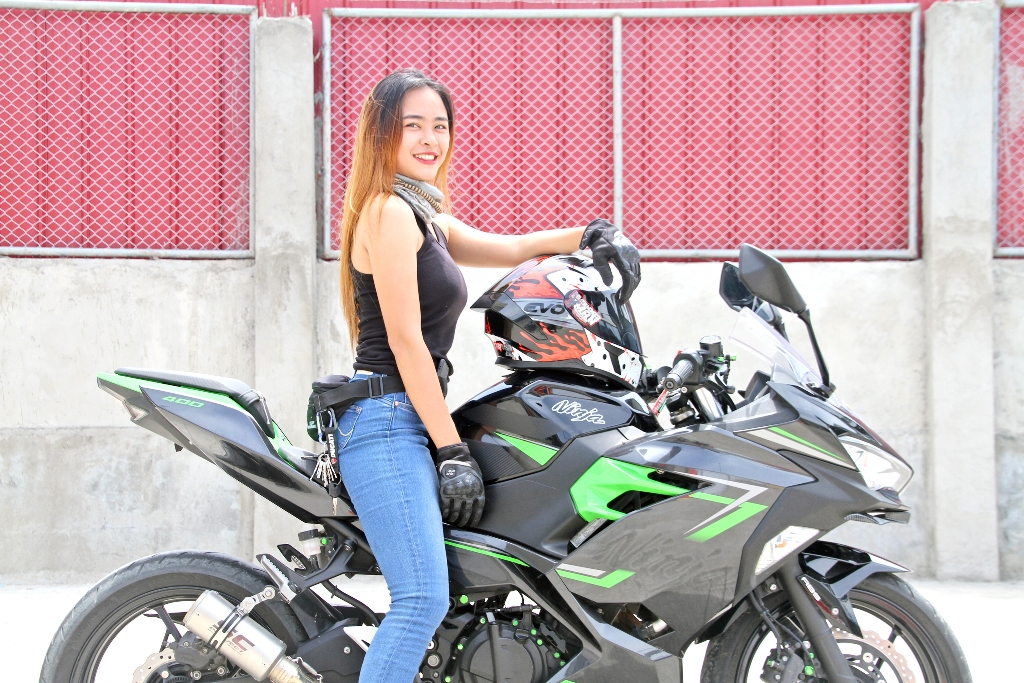 This Ladyboss from Davao is surely one of the cool lady riders out there and her passion for riding and love for her fans makes her even more admirable.
photos provided by Norme Garcia
This was published in InsideRACING Magazine's Volume 19 Number 2 issue
Thank you for visiting insideracing.com.ph.While you are here, kindly don't forget to click on our advertisers, visit their site and consider them for your motorcycling needs. It will help us a lot.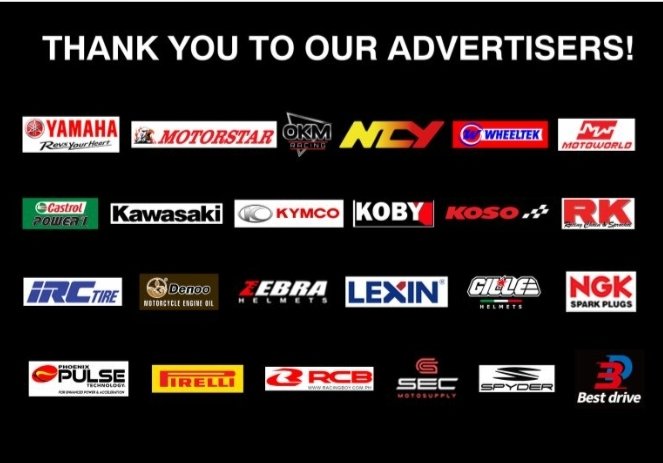 You can also order a copy of our monthly print magazine for more riding contents to read and enjoy at your leisure anytime by clicking here.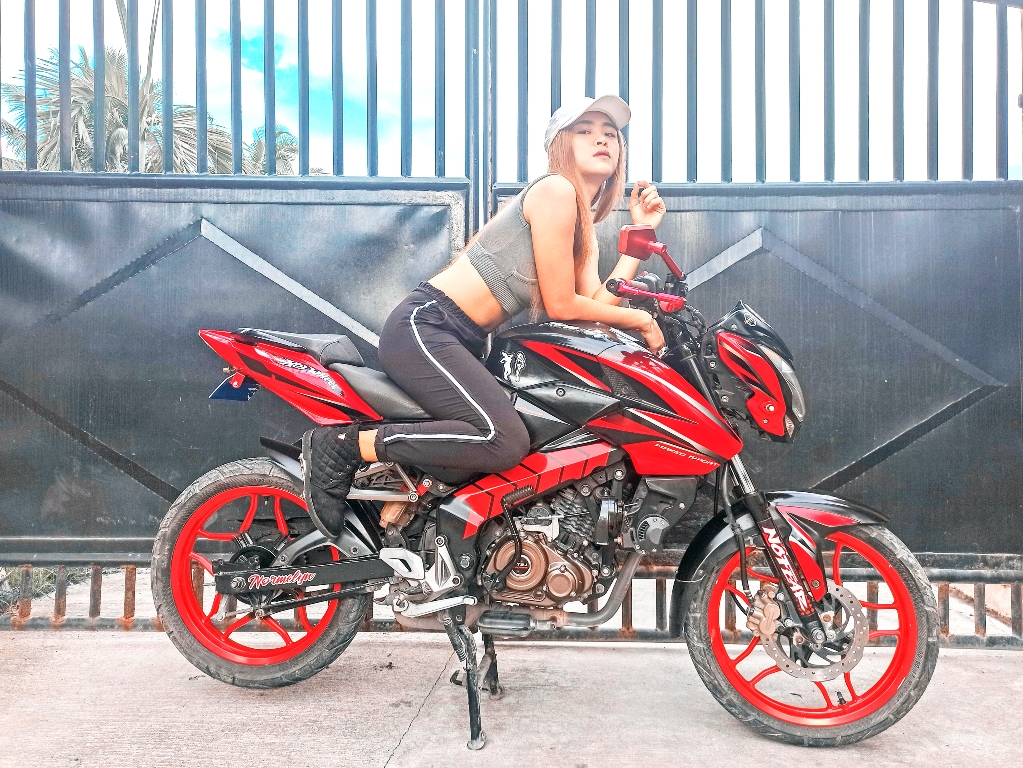 You may also express your thought below through the comment section. You may also follow us on Facebook, on Instagram @Insideracingnation or subscribe to our YouTube channel.