LEADERS UNITED: YAMAHA CLUB PRESIDENTS MEETING 2014
Date posted on January 5, 2015
Share this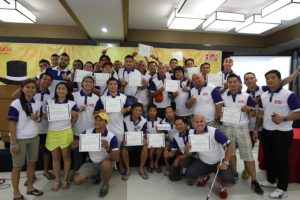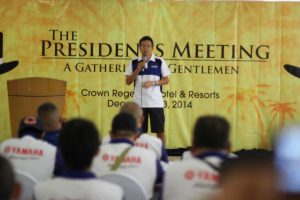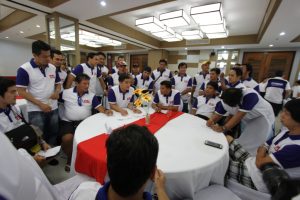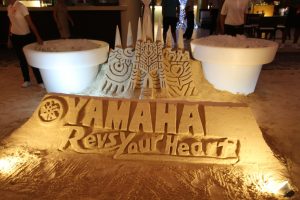 Yamaha Motor Philippines, Inc. held the Y-Club Presidents meeting as a climax to a stellar 2014. Set in the beautiful island of Boracay, Presidents from Luzon, Visayas and Mindanao were all in attendance to close out the year with a bang. The Presidents were from the clubs of:
LUZON:
PANGASINAN BIKERS TEAM
SNIPER MX PHILIPPINES
FZ16 CLUB
BULACAN SCOUT RIDERS CLUB
CLUB MXi PHILIPPINES
VEGA FORCE MANTIS RIDERS CLUB
TEAM MIO MX 125
SNIPER MX OWNERS CLUB
NOUVO OWNERS SOCIETY
YAMAHA BULACAN RIDERS
MIO ELITE SCOOTER CLUB
TEAM MIO SOUL i
MIO EXCLUSIVE CLUB
LABO YAMAHA SOCIETY CAMARINES NORTE
VEGA FORCE i OWNERS SOCIETY
SZ16
MIO OWNERS REPUBLIC
YAMAHA UNITED
YAMAHA RIDERS CLUB OF CAVITE
VISAYAS:
YAMAHA FINO CLUB CEBU
ALL MIO CLUB BACOLOD
YAMAHA ELITE AUTOMATIC ILOILO
UNITED SNIPERS CLUB OF CEBU
ALL MIO CLUB DUMAGUETE
SOUTH SCOOTER CLUB
ALL MIO CLUB CEBU
TRIBU DEL MIO DE BOHOL
VEGA FORCE CLUB OF CEBU
SZ16 CEBU
MIO ELITE SCOOTER CEBU
YAMAHA CEBUANA CLUB
SOUL i EXCLUSIVE TEAM CEBU
MIO MXi CEBU
FZ16 CEBU
STREET MONARCH SNIPER CLUB CEBU
MINDANAO:
FZ CLUB CDO
MIO DAVAO TOURING CLUB
ALL MIO CLUB SURIGAO
ALL MIO CLUB BUTUAN
MOTOMART
MIO OWNERS CLUB CDO
As each Club President and their next officer in line from different regions trickled into Caticlan, they were ferried to Boracay Island and were shuttled to the glamorous Discovery Shores Hotel. Each room contained welcome presents for each guests such as personalized pastries that showed the logo of Yamaha and the slogan "Revs your Heart". They also received the 2014 edition of the Presidents Meeting Polo Shirt which they would wear for the slated conference on that day. After a brief time to relax and wash up, they headed off to Crown Regency Hotel for lunch which was followed by their planning session for 2015.
The conference was facilitated by Yamaha Club Coordinator, Mr. Kristoffer Manayaga. Also present was YMPH President, Mr. Toru Osugi, Sales and Marketing Director, Mr. Kaoru Ogura, Marketing Section Manager, Mr. Ryan Jude Camus and Mindanao Regional Manager, Mr. Peter Salvadico.
The encompassing concept of the conference was being a leader. The men and women gathered inside were not merely heads of motorcycle groups, but trailblazers that set a benchmark of excellence not only to their club riders but motorcycle enthusiasts in the country. It was also their objective to further create a more concrete and even more efficient plan for the coming year that would make their clubs a symbol to strive for in the Filipino community. They were grouped according to their respective regions of Luzon, Visayas and Mindanao to form their strategies. After an hour of discussion, each group presented their plans that would not just elevate their own regions but Yamaha Club as a whole. The event also gave the officers a chance to listen to Joselito "Jet" Nera, a guest speaker who talked about leadership excellence. After the conference, each club was presented with an official certificate that recognizes them as an official Yamaha Club group.
Come dinner time, all headed back to Discovery Shores for supper on the sand. Exclusive tented areas complete with a Yamaha sand drawing welcomed the Presidents upon their arrival. Dinner and drinks were served as everyone started to enjoy the venue and each other's company. This was a time for riders from different regions to bond and have a lasting and memorable experience together. The celebratory toast was led by Mr. Osugi himself and the raffle winners were drawn by Mr. Ogura. The winners each received a G-Shock watch and they were: Lord Bonum of Labo Yamaha Society Camarines Norte, Rio Nobleza of Team Mio Mx125 and Lucille Fe Suico from Yamaha Cebuana Club.
It was indeed a night to remember and the following day was a showcase of true solidarity between Yamaha and its Y-Club leaders. Unpredictable weather became a challenge for everyone, even as swimming on the beach and the hotel pool was the venue for fun and further bonding for the riders; the storm had affected everyone on the island. Flights had been delayed and were inevitably cancelled due to bad weather, but instead of it becoming a crisis, it turned into an opportunity for the Presidents to further showcase their unity as they cooperated and assisted each other alongside YMPH staff. An extra day in Boracay proved to strengthen the bond of these Presidents with YMPH even more, and the trip home wasn't a sad one because of farewells but it was filled with excitement of seeing each other again very soon. For now, 2015 will have to wait but it can't come any sooner because each club individually and collectively is roaring to Rev Hearts.
Words and Photos by: YMPH