Leona – Suzuki Raider Reborn Modified by 5J Customs
Date posted on March 11, 2020
Share this
The concept of this modified bike is inspired by one of the characters of League of Legends. This modified Suzuki Raider 150 Reborn is named "Leona" after the female warrior templar of the multiplayer online battle arena video game.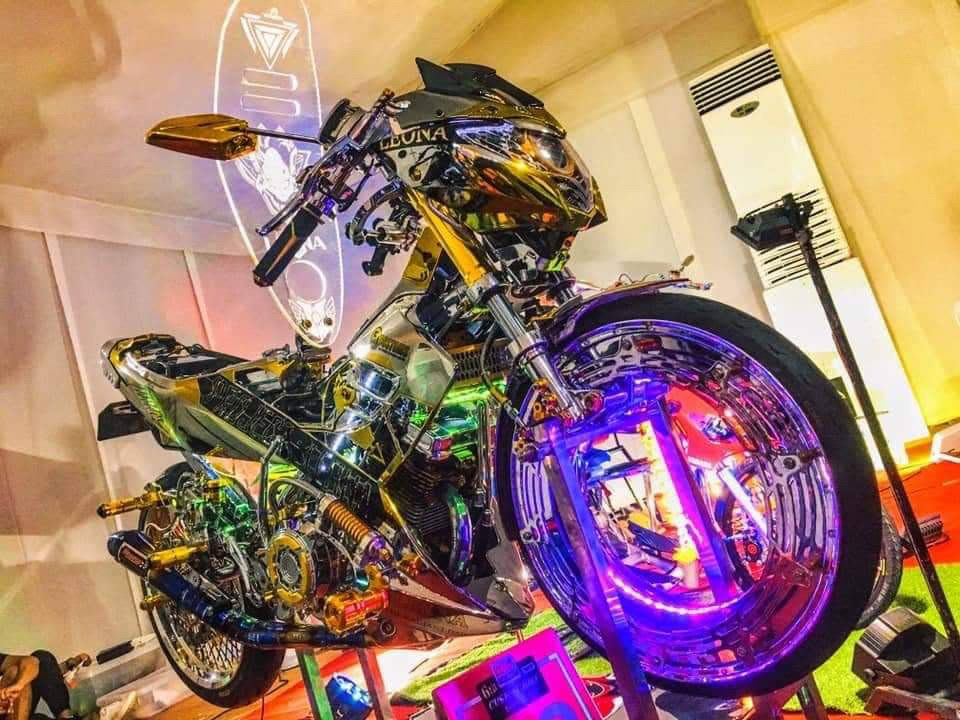 Its owner Edgar Marx Venom Francisco, a seafarer from Sibalom, Antique, started modifying bikes in 2016. He was influenced by the stunning modified Suzuki Raider motorcycles uploaded in social media. Edgar also wanted his bike to look amazing.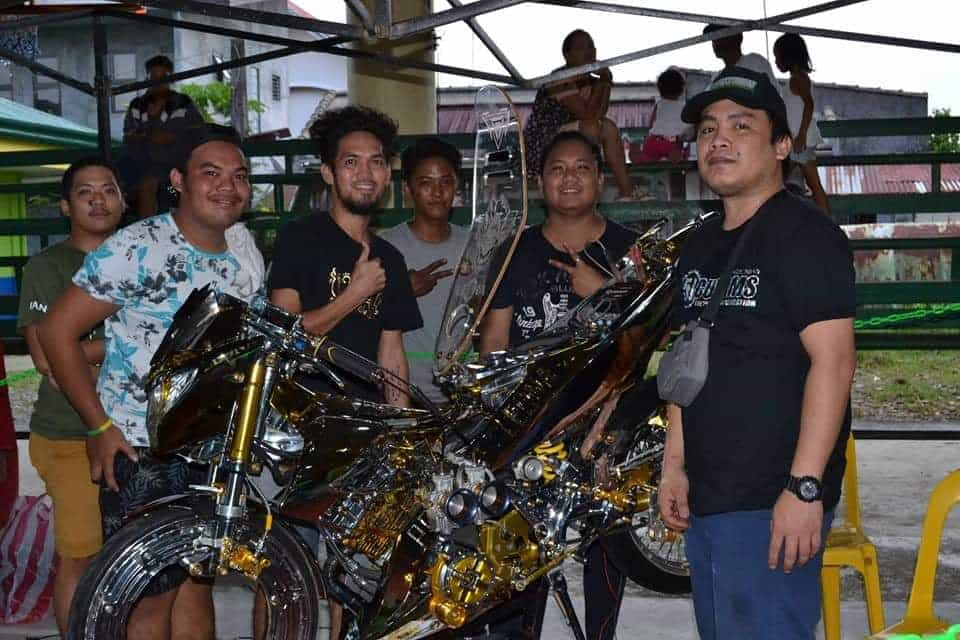 The bike has a hubless front, functional swing arm custom-made by 5J Customs made of outer tube and inner tube, chrome fairings with airbrush colored chrome paint also made by 5JCustoms, dual carb, belt drive and dual disc rear, custom 72 spokes hub and rim rear, custom gas tank with speakers, chrome chassis and RX2N KOSO replica digital gauge.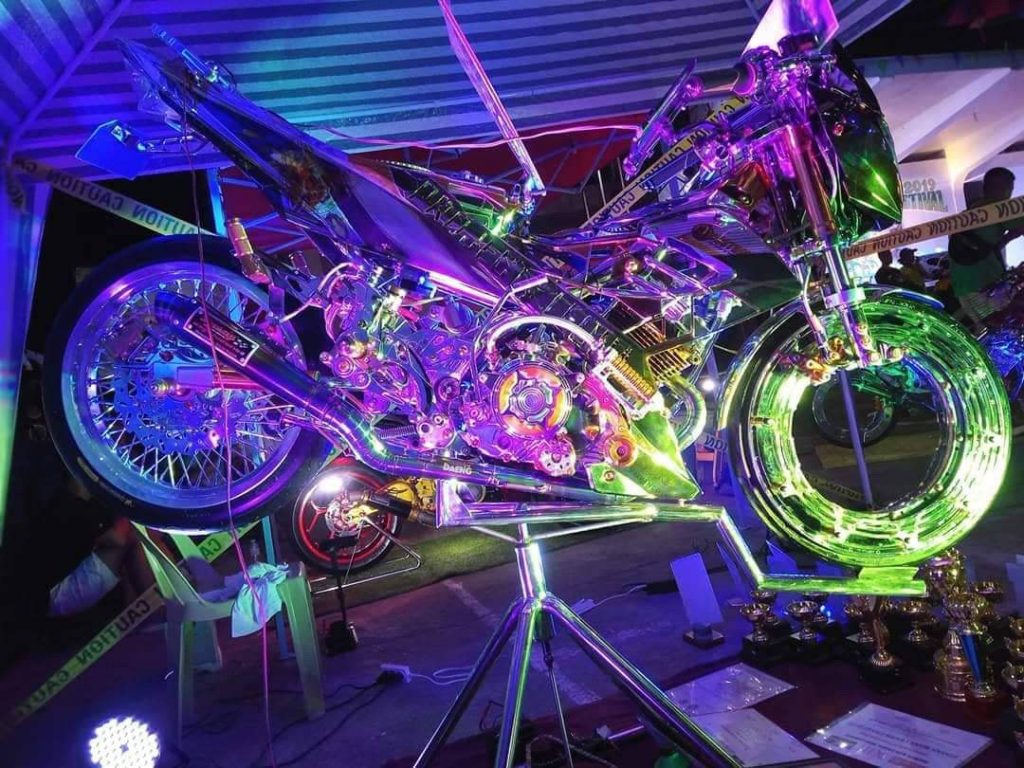 The first motor show Edgar joined was the Thirteenth InsideRACING Bike Festival and Trade Show held in March 2019 at the World Trade Center. He was so proud and delighted when his entry was hailed as the Best Bike from Visayas Champion at the event. Leona also bagged the Top 3 award in the Best Underbone Open class and ranked Top 7 in the Overall Best in Show category. He also went on to participate in motor shows in Pampanga, Batangas, Caloocan, Mindoro and Antique. Currently, Leona has won more than 50 awards from different motor shows. Edgar takes pride in the functional hubless front and chrome fairings with colored chrome air brush of his Leona.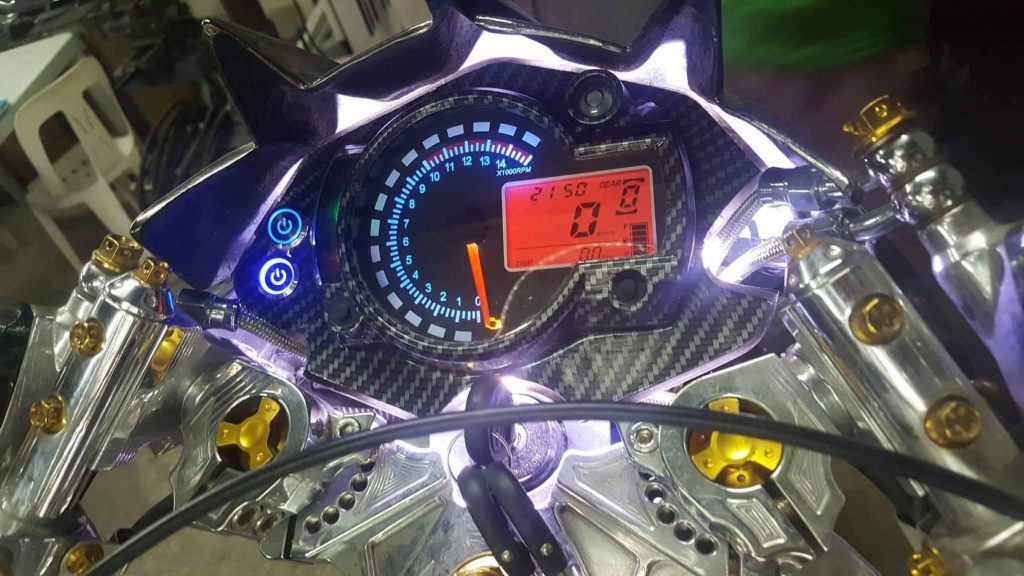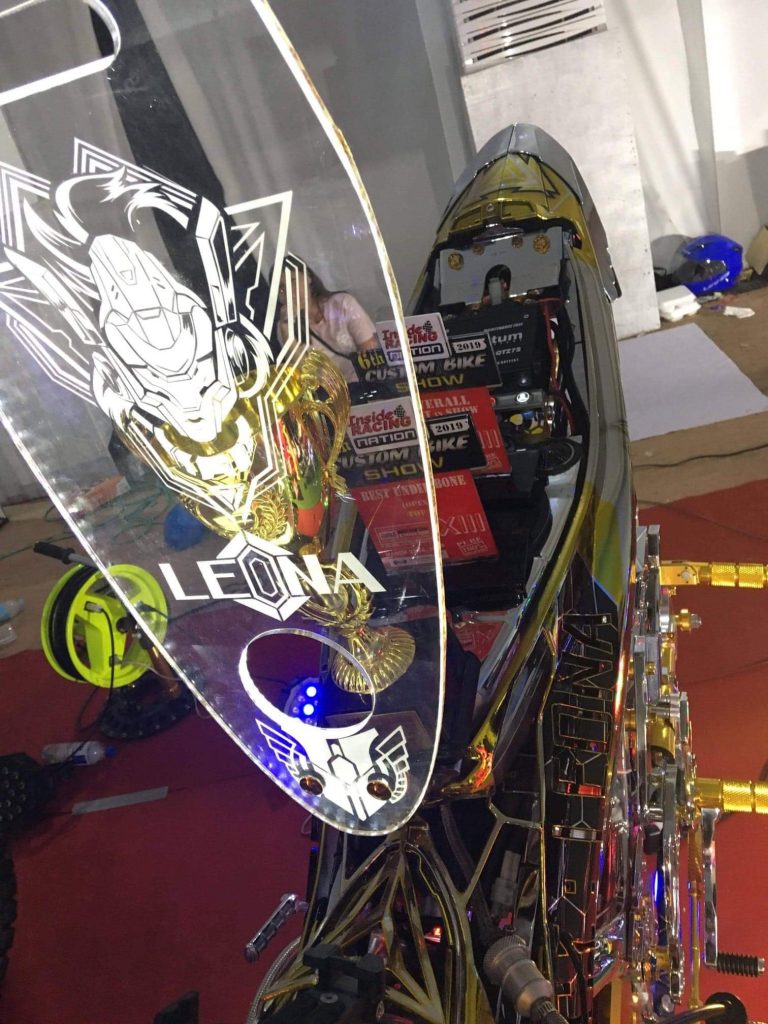 Satisfaction is what Edgar gets from joining motor shows. He enjoys it and he feels good that his modified bike continues to look better. Edgar also gets to meet new friends in motor shows. They then share more and new ideas about bike modification.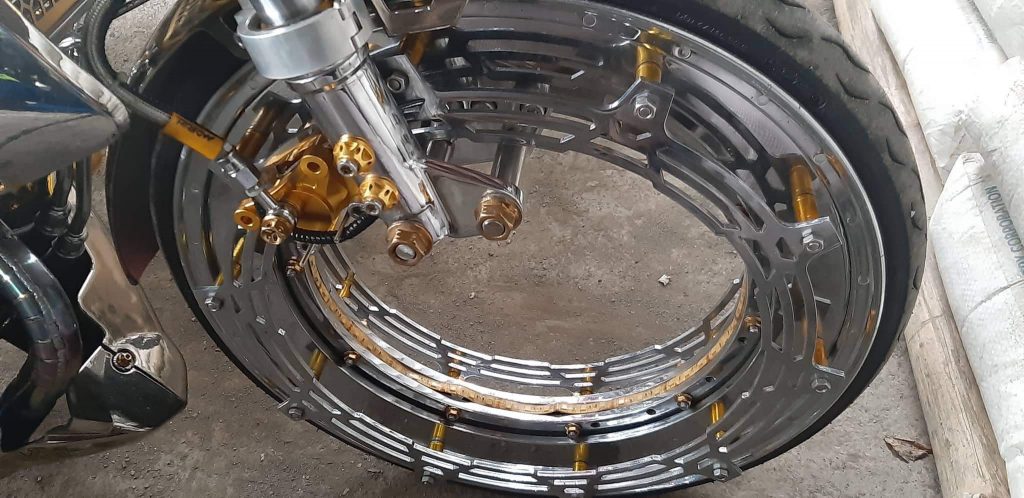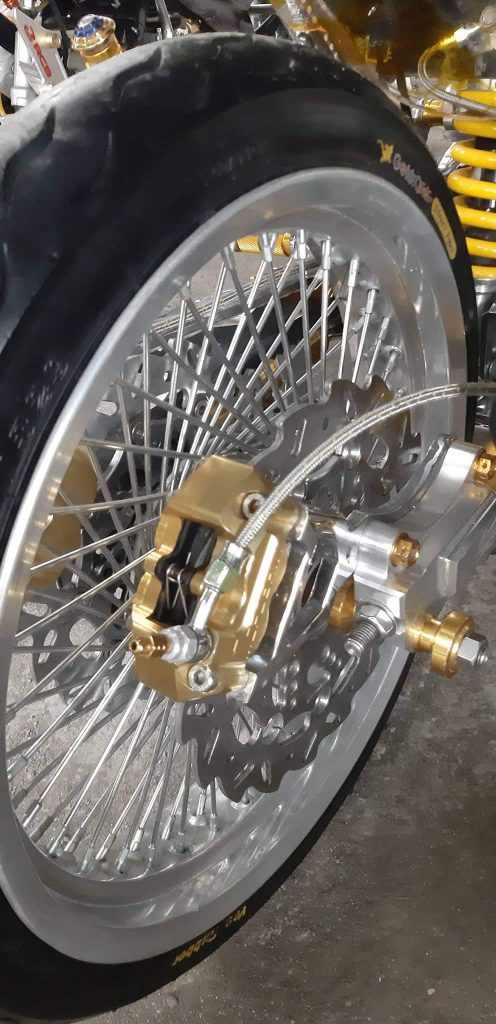 The challenging part of participating motor shows for Edgar is how to impress the judges and still retain the functionality of his modified bike. His first time to handle his bike in a motor show after coming home from work overseas is very memorable to him.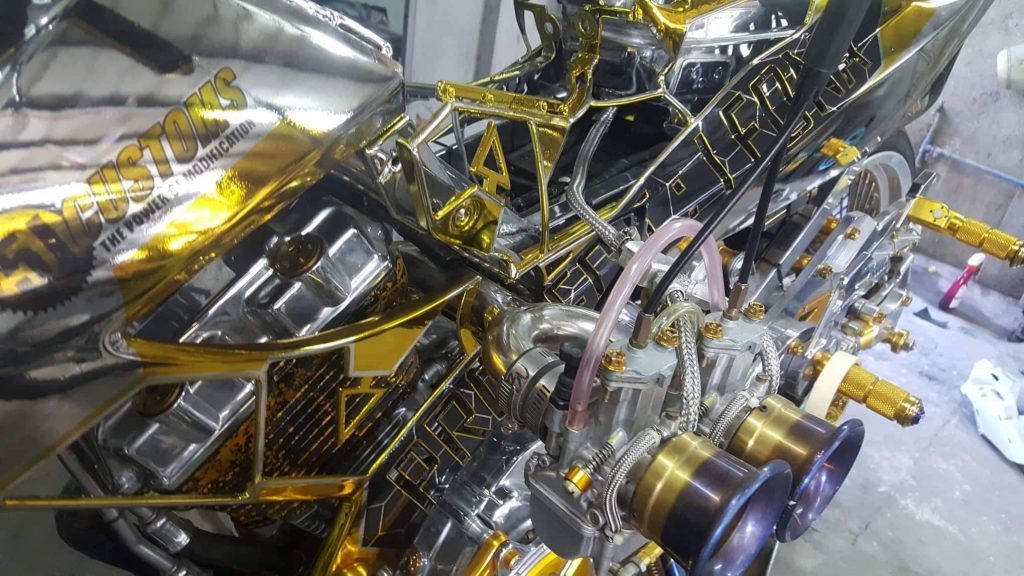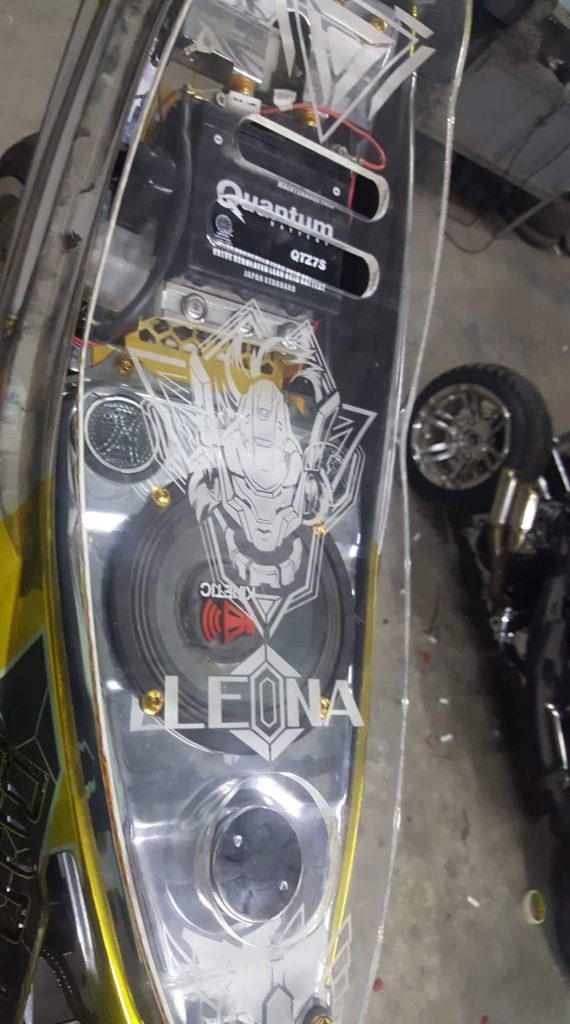 Edgar plans to change the concept of his modified bike and do more modification in the future. "Thank you 5J Customs and Jerick Waje sa pag-modify at pagpapaganda ng motor ko. Lahat ng sa motor ko si Jerick ang gumawa. For aspiring modifiers, kailangan lang buo ang loob sa pag-modify ng motor at malalim na bulsa at kailangan ng pasensya. Pasensya na matapos ang motor. Dahil hindi minamadali ang pagpapaganda ng motor. Ganun sa 5J, hindi minamadali," shared Edgar.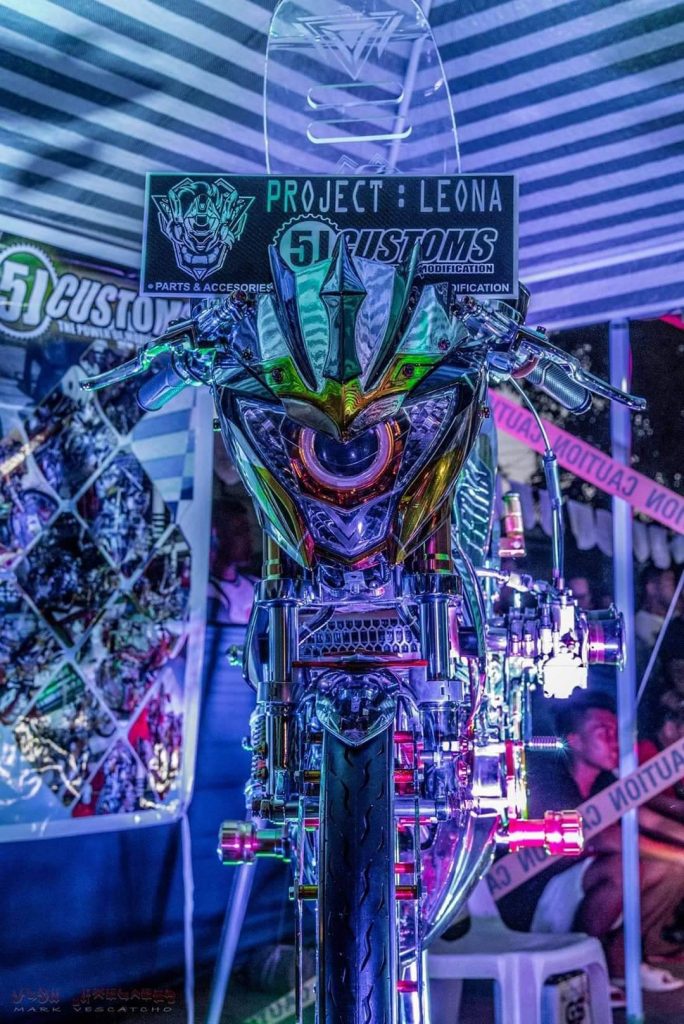 Parts and Accessories Used
– Hubless front
– Functional swing arm custom-made by 5JCustoms made of outer tube and inner tube
– Chrome fairings with airbrush colored chrome paint also made by 5JCustoms
– Dual carb, belt drive and dual disc rear
– Custom 72 spokes hub and rim rear
– Custom gas tank with speakers
– Chrome chassis and
– RX2N KOSO replica digital gauge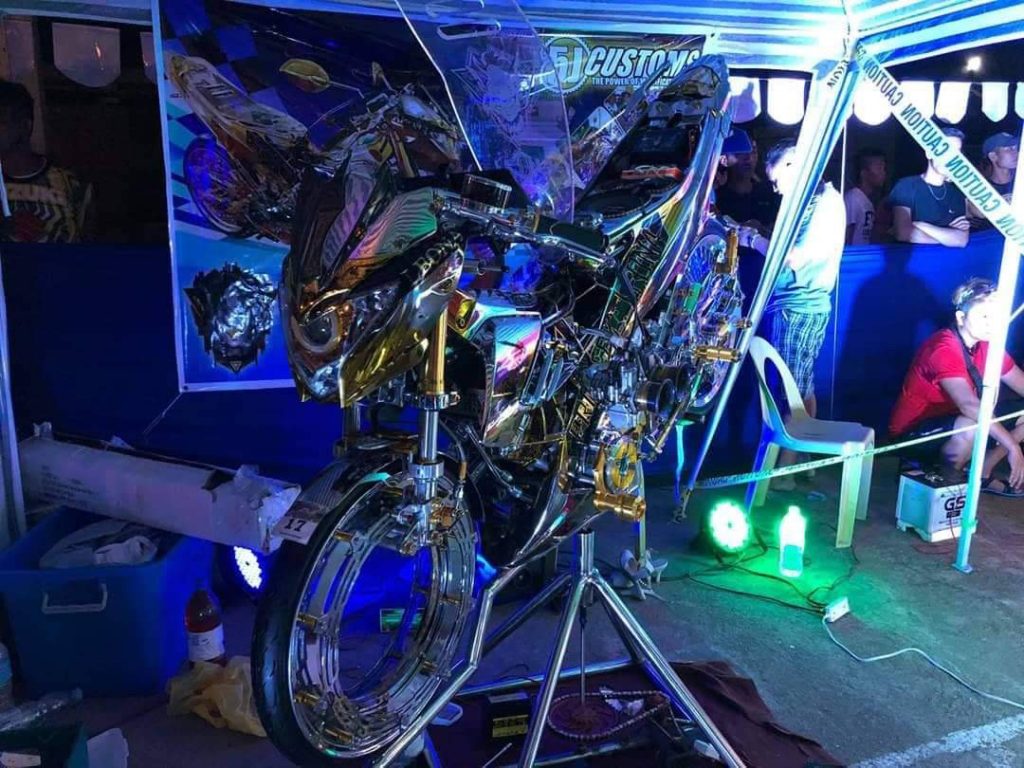 This article was published in InsideRACING Magazine's Volume 17 Number 12 Issue (2019)