Lifestyle News: Miata Club Philippines is celebrating its milestone Silver Anniversary!
Date posted on August 18, 2022
Share this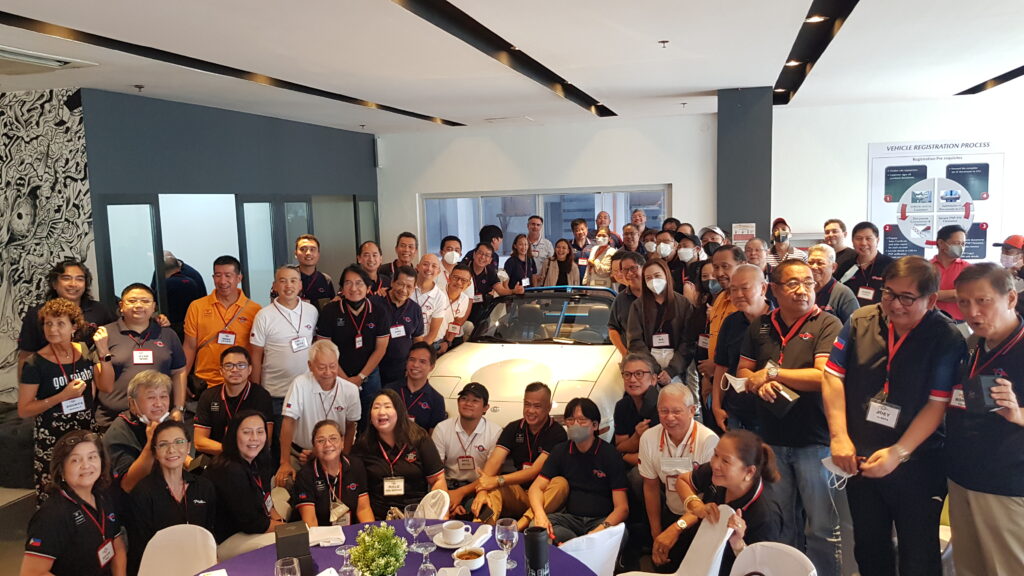 The longest existing one make car club in the country, the Miata Club Philippines (MCP) had their monthly membership meeting last Sunday August 14 at the stunning Mazda Makati Showroom along Pasong Tamo.
The club was founded in 1997 and currently has approximately 165 members. They are all Miata or MX-5 owners They are not only car enthusiasts but are also business owners, corporate heads and community leaders.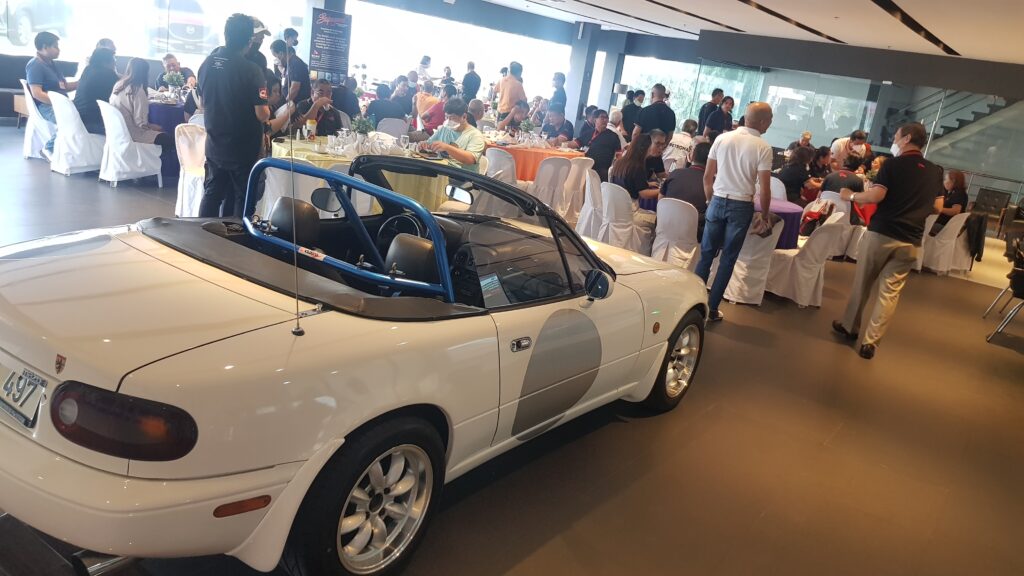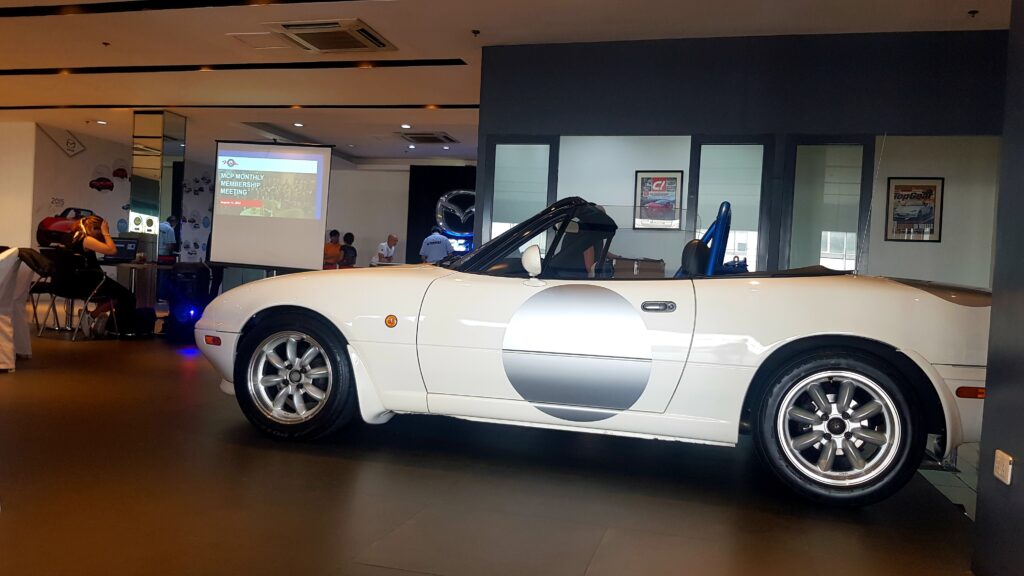 Last Sunday's meeting had a record of approximately 70 attendees which eclipsed the previous month's 61. Last Sunday's crowd also included friends from the media including IR's Al Camba, who incidentally also owns a first genenaration Miata NA model.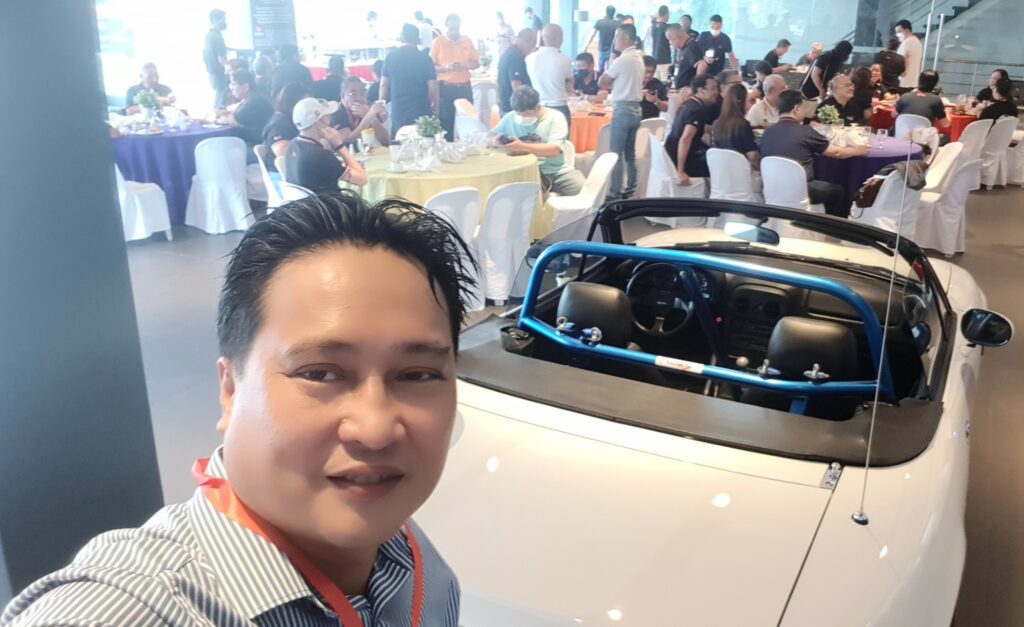 The meeting started with the usual invocation followed by the cake blowing of its 16 members that will celebrate their birthdays during the month of August. There was also a brief recognition of past months activities like the very successful Bb. Pilipinas Parade that the club traditionally participates in. A brief report of the club's financial standing was also presented. By the way, the club meeting was attended by no less than Mazda Philippines' President and CEO Mr. Steven Tan.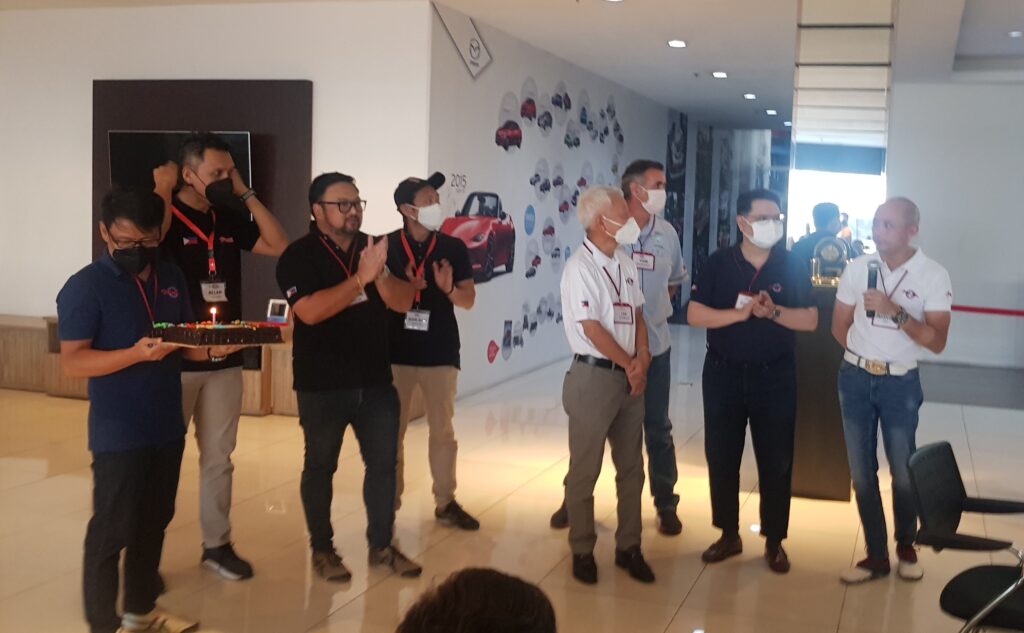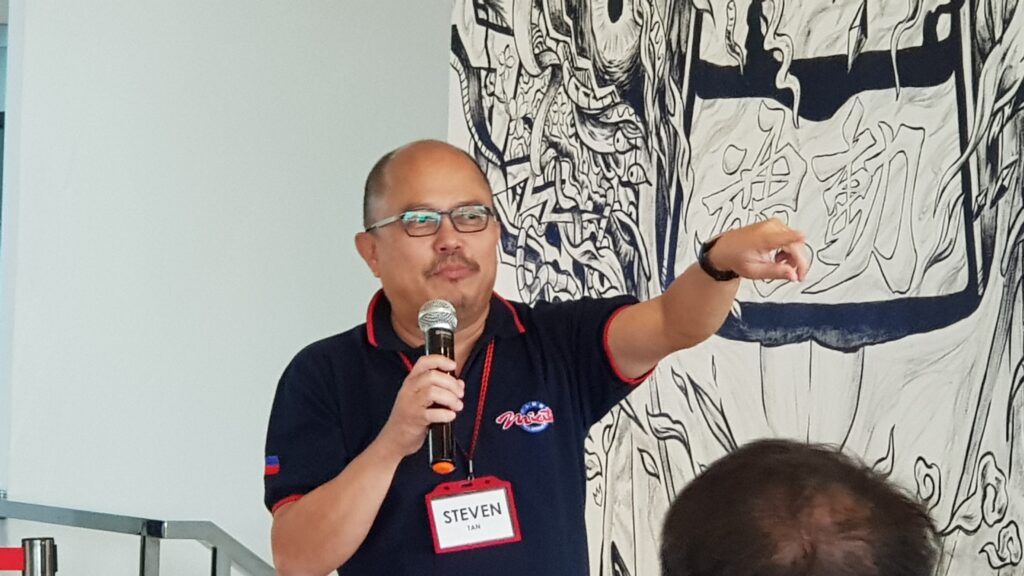 MCP's 25th Anniversary celebration projects were also discussed like the release of an exclusive limited edition watch in collaboration with Laco, a German brand, to mark MCP's 25th Anniversary. The production of this very attractive watch was instigated by last year's MCP President Mr. Marc de Joya. Another project discussed was the completion of MCP's very own coffee table book that will not only celebrate but also showcase MCPs 25 years of existence.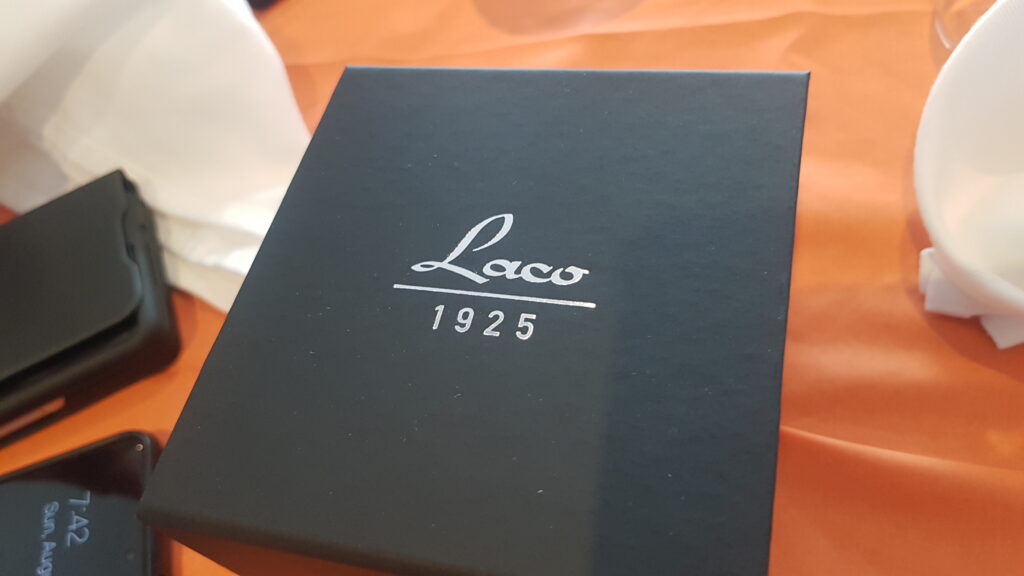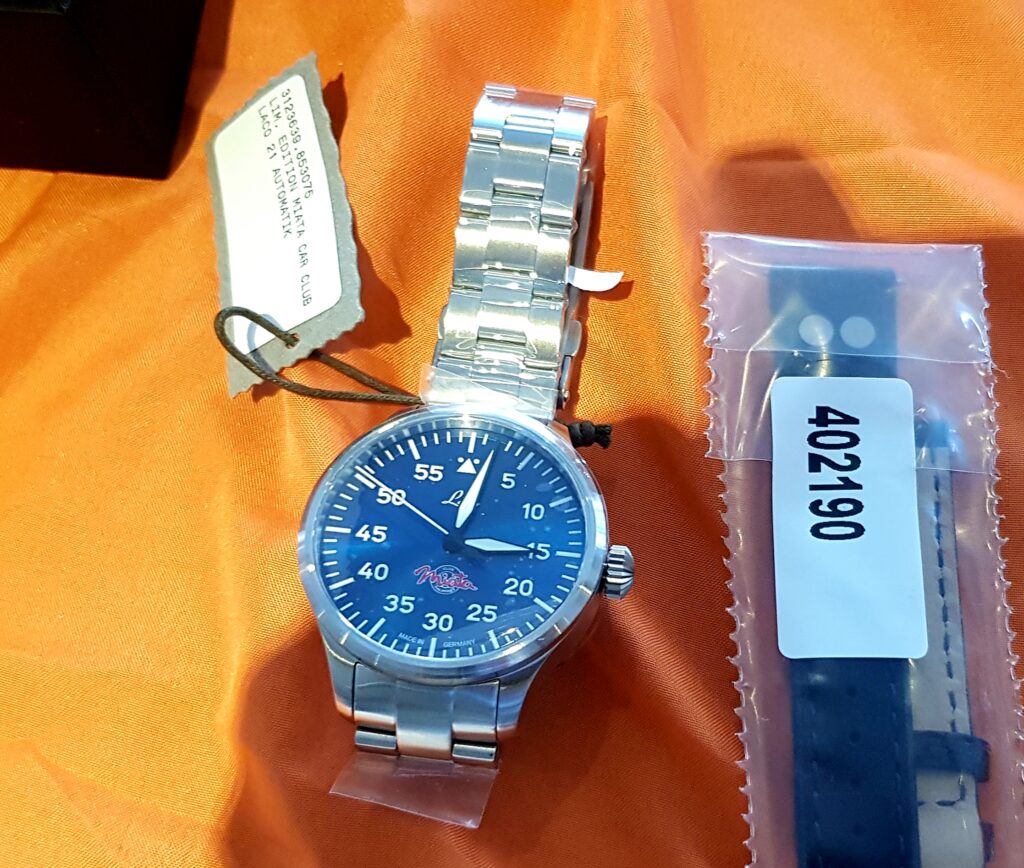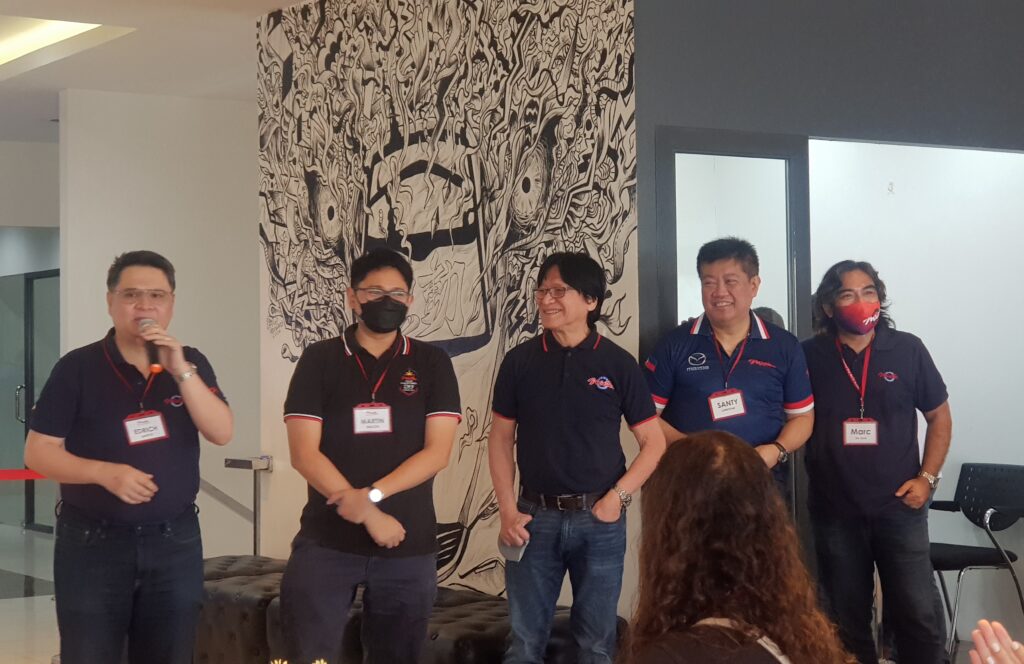 Motorsports activities has always been a part of MCP activities for many of its members that have zeal for racing. For its 2022 motorsports activities, the club has its very own Philippine Spec Miata Cup championship in partnership with Mazda Philippines. With 20 cars entered this year, it is one of the biggest Miata Cup in Asia outside of Japan. The championship already had its first race last month and the remaining rounds will be on Aug 27, Oct 29 and Nov 26.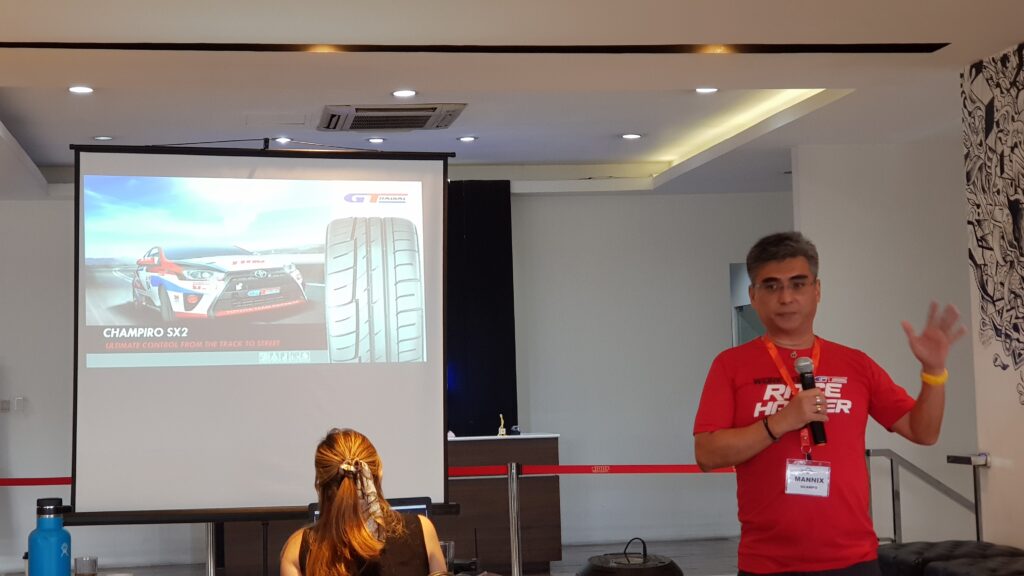 A very interesting topic which got the members interested was the product presentation of Spec Miata's official tire supplier GT Tires. It was ably conducted by MCP member and distributor of GT tires himself, Mr. Mannix Ocampo. The Spec Miata Cup uses GT Champiro SCX2 tires, but the topic that got the most engagement from the members was its run flat tires. Questions on its technology, availability and service were asked proving that MCP members are keen car enthusiasts who care about what car products they use.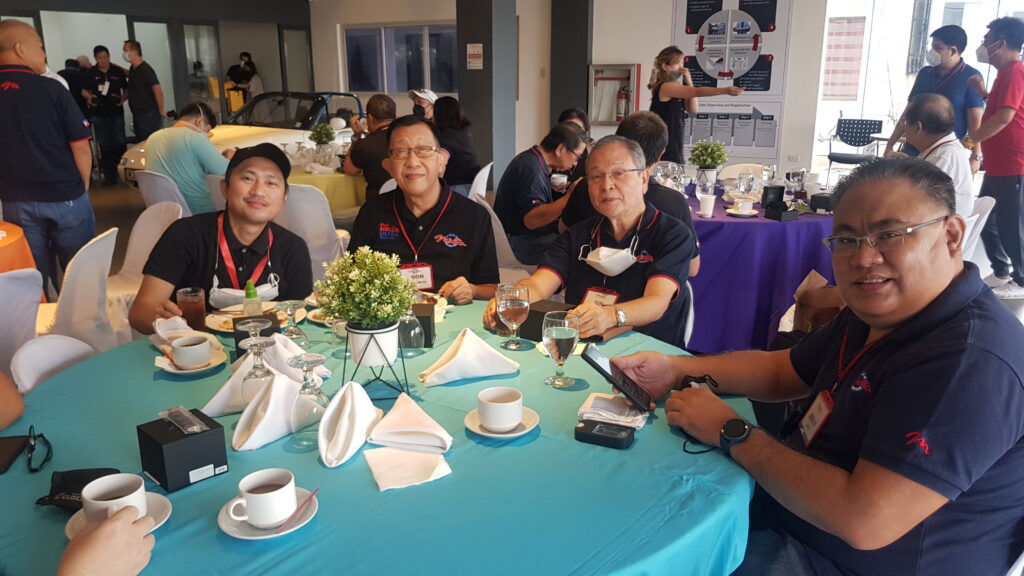 Motorcycles are also a big interest among some of the members and we were surprised to meet a few key personalities who are part of the motorcycle community as well.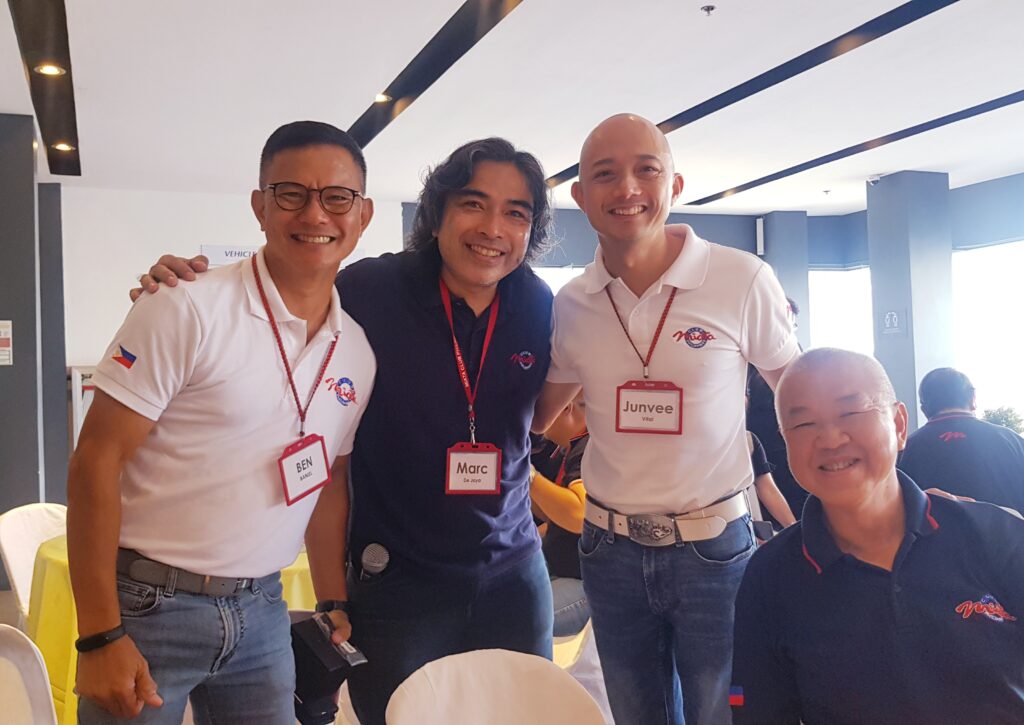 MCP's past President and current VP External Mr. Marc de Joya is a fixture in the bigbike scene both at the corporate world, having worked at Ducati and Aprilia, as well as in the community as one of the leading lights of the ATAT motorcycle club. He owns a first gen NA Miata as well as the latest ND model.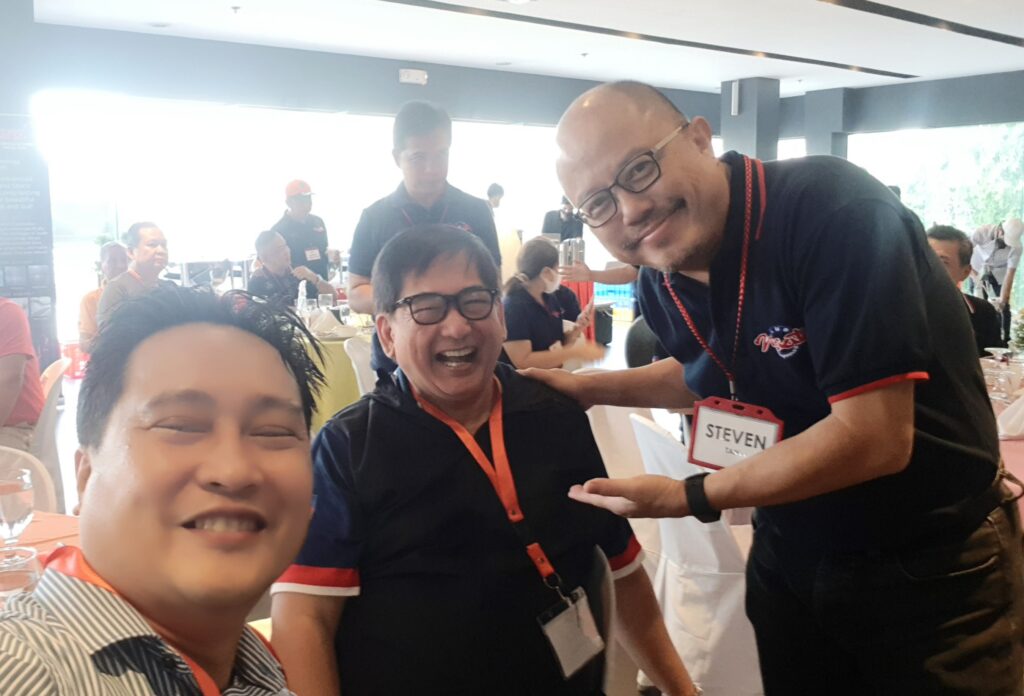 Another famous MCP member and Spec Miata driver is Mr. Joey Almeda, the legendary multiple BOSS Ironman Motorcycle Endurance rally winner and veteran motocrosser. He is also the organizer of the Cannonball Motorally and other local motorcycle off road races. He owns a number of Miatas including an ND Spec Miata car and a rare 2nd gen NB Coupe of which only a few were proeuced in Japan.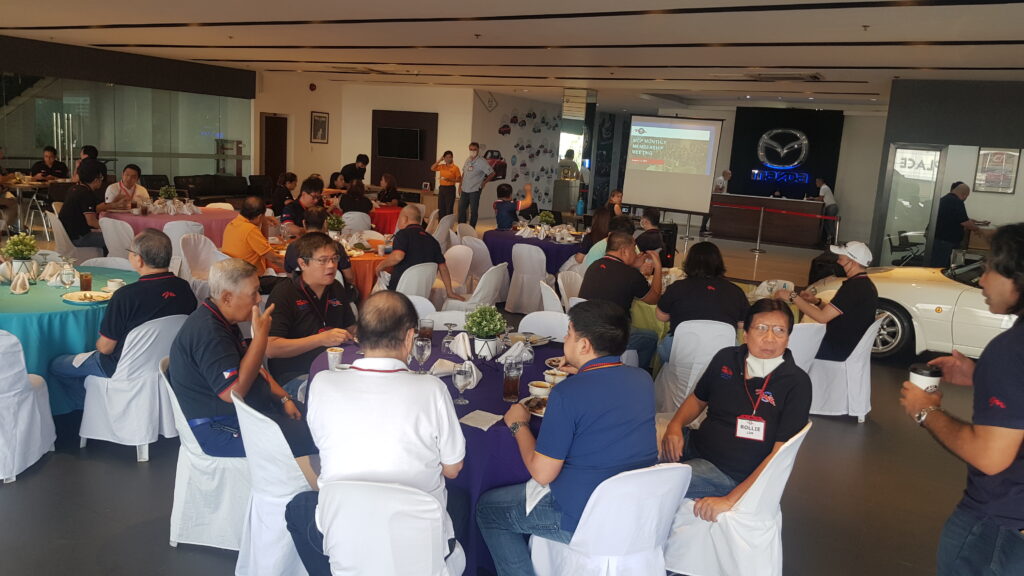 Another is former BMW Motorrad Mktg member Mr. Zaf Tanpico who has been a long.time member of MCP. He owns a sweetly preserved local first gen model.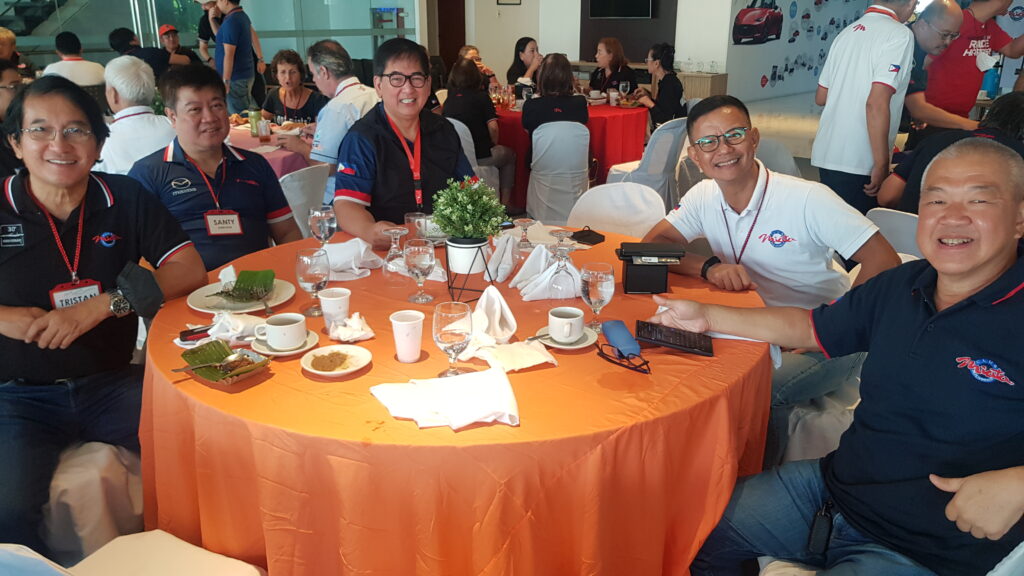 Another longtime MCP member is one of our moto industry friend, partner, and one of the major tire distributors that service the motorcycle.communuty that we regulary see at IR bikefest, Mr. Edwin Cua.
The Miata Club Philippines is more than an exclusive one make car club. It also a community of different individuals that strongly pursue different lifestyle activities that are dynamic, fun and sociable. Being an owner and a Miata connoisseur is just one of them. More importantly, MCP has a strong culture of camaraderie, respect among its members and genuine love for fun and enjoyment of life.
Congratulations MCP on your 25th Anniversary!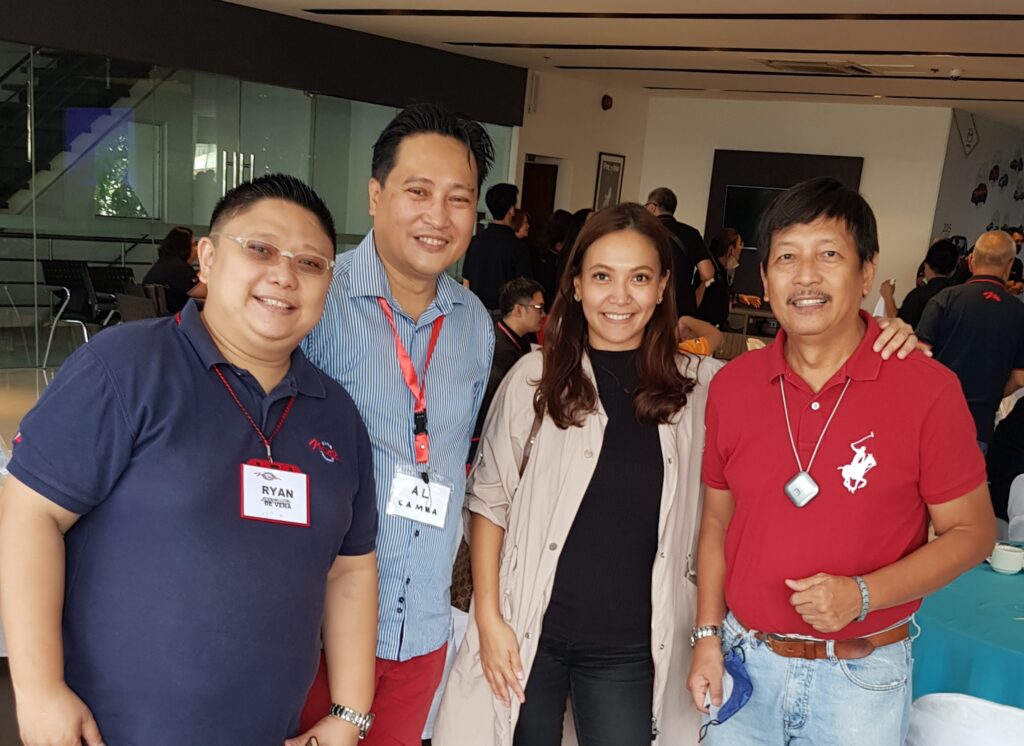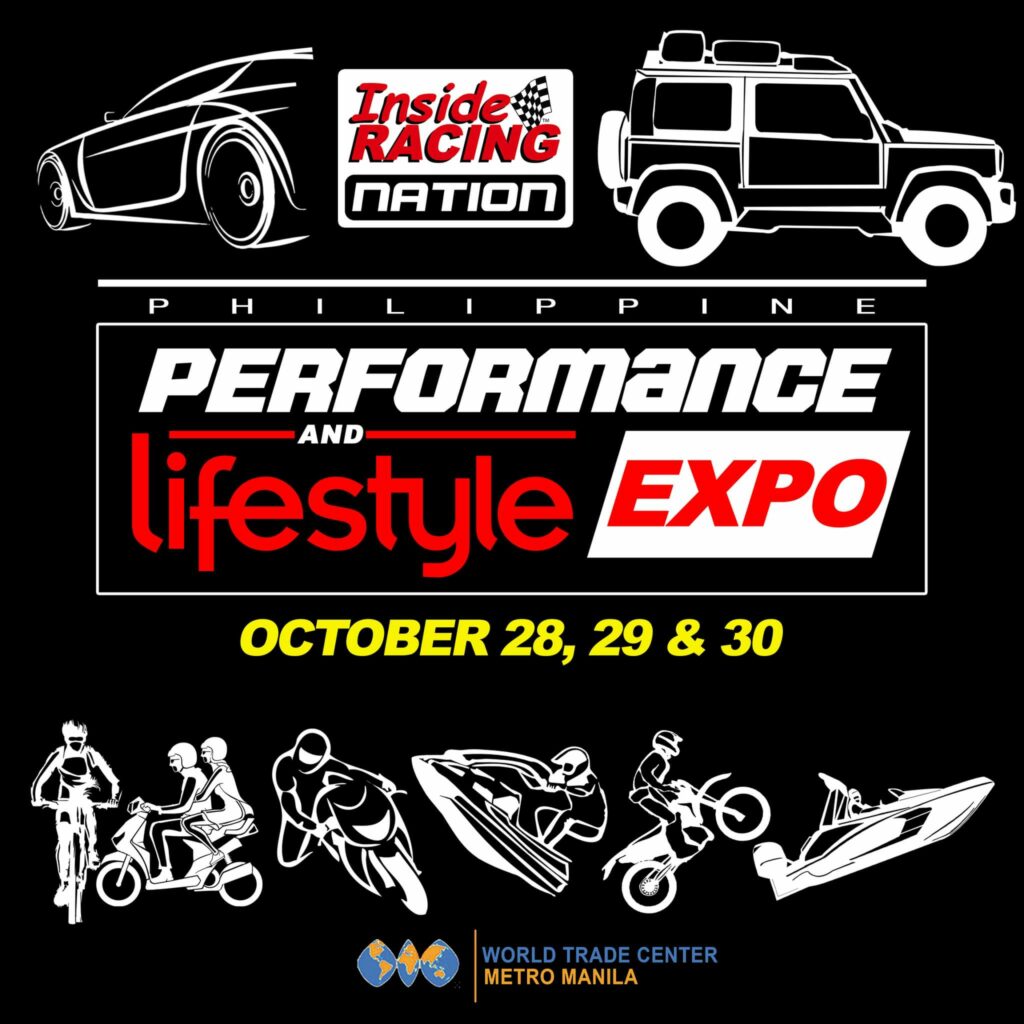 Lifestyle and Performance EXPO:
Similar groups and individuals like the Miata Club Philippines are what you will find and meet at the Philippine Lifestyle and Performance EXPO scheduled for October 28-29 at the World Trade Center Manila. There you will find not only all about motorcycles, there will also be exhibits on the  automotive, cycling, e-mobilty and the boating/marine lifestyle.
Thank you for visiting insideracing.com.ph. While you are here, kindly don't forget to click on our advertiser ads above, visit their site and consider them for your motorcycling needs. It will help us a lot.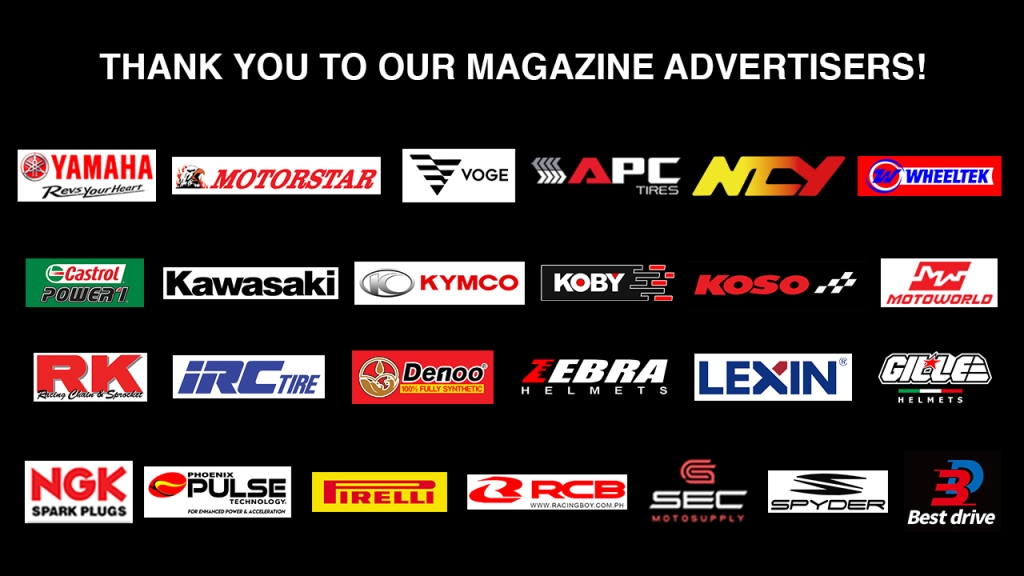 You can also order a copy of our monthly print magazine for more riding contents to read and enjoy at your leisure anytime by clicking here.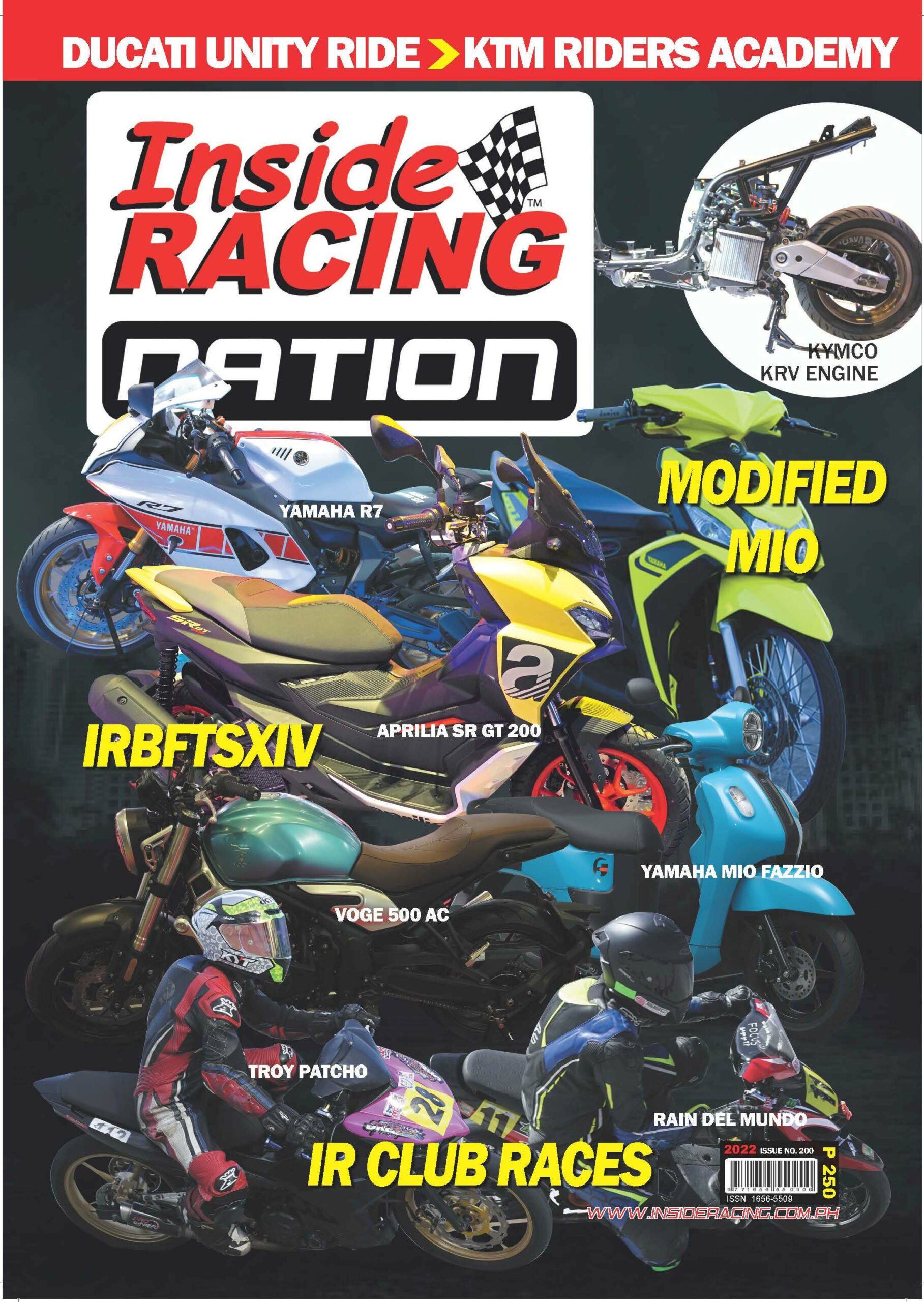 You may also express your thought below through the comment section. You may also follow us on Facebook, on Instagram @Insideracingnation or subscribe to our YouTube channel.