Castrol Power 1 Nationwide Flat Track Series: Luzon Divisional and Nationwide Championship riders gear up for the final races; Sam Tamayo leads Premier Class.
Date posted on March 1, 2017
Share this
After 3 rounds of Night Time Flat Track Racing in the Castrol Power 1 Nationwide Flat Track Series, riders competing in both the Luzon Divisional and Nationwide Championship are all set towards the second half of the series.
The 3rd leg was held in celebration of the Taytay town fiesta at the Club Manila East grounds and featured the most number of entrants for the series so far. Exciting races were held in front of the huge crowd in Taytay and under the bright lights, giving a truly competitive atmosphere for everyone in the venue.
Bicol's Lorenzo Rellosa won the third leg with veteran racer Jolet Jao coming in a close second. Sam Tamayo followed suit as he grabbed the final podium slot.The much-talked about Premier Class is now led by Sam Tamayo of MMF, as he paces the entire group with his 36 over-all Championship points. Second over-all in the standings is Maynard Mercado while there is a 3-way tie between Glenn Aguilar, Kim "Choi" Panaguiton, and Lorenzo Rellosa in the over-all standings.
Nationwide Points Standing: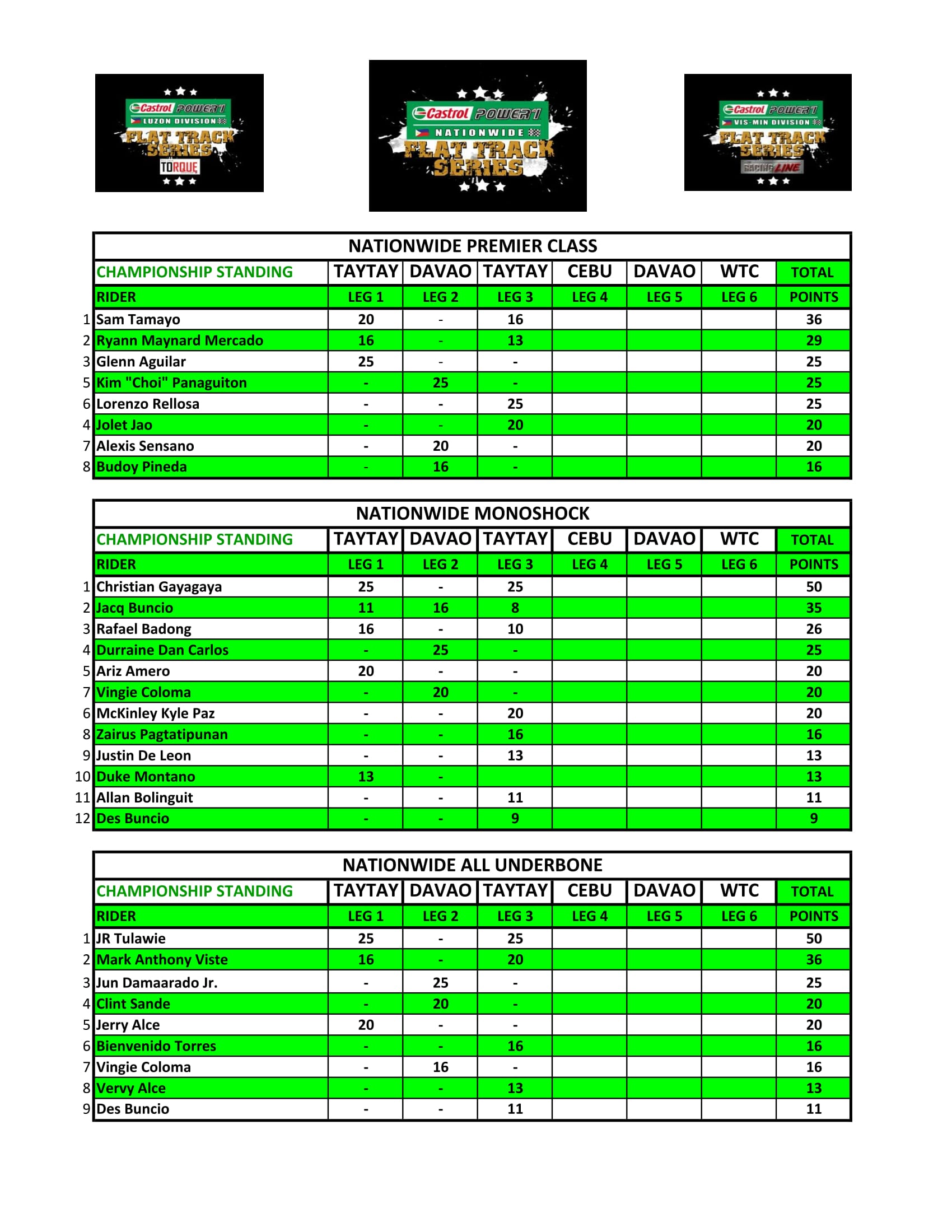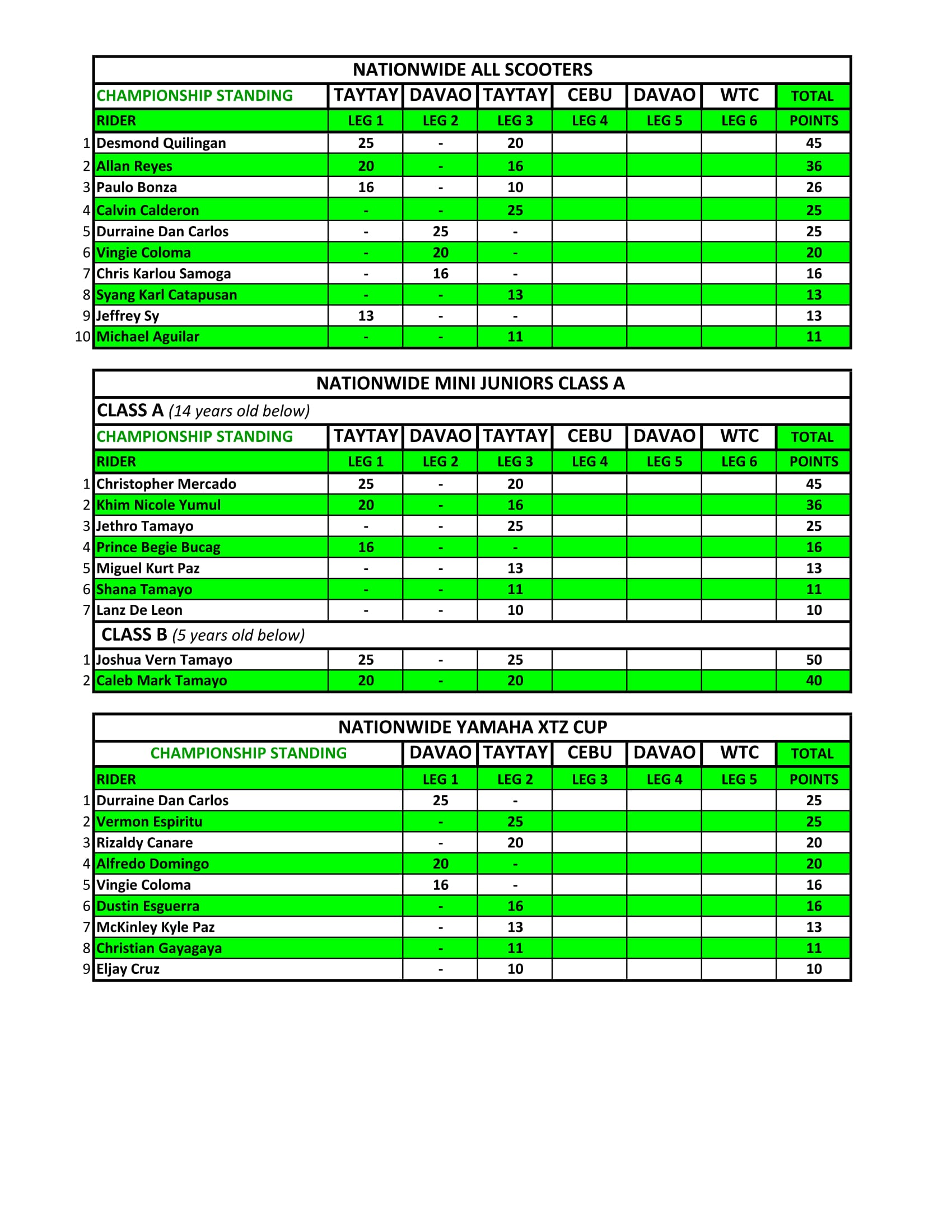 Luzon Divisional: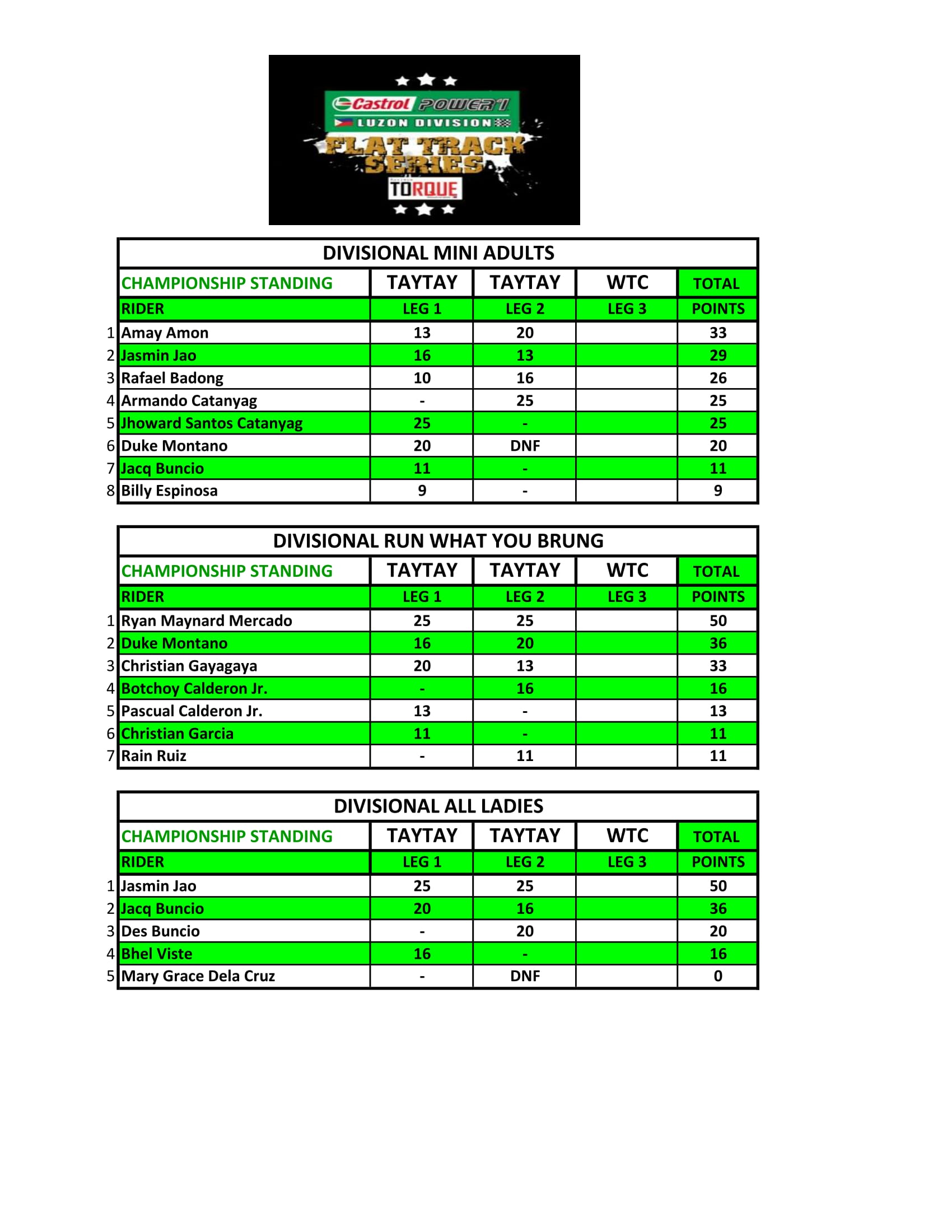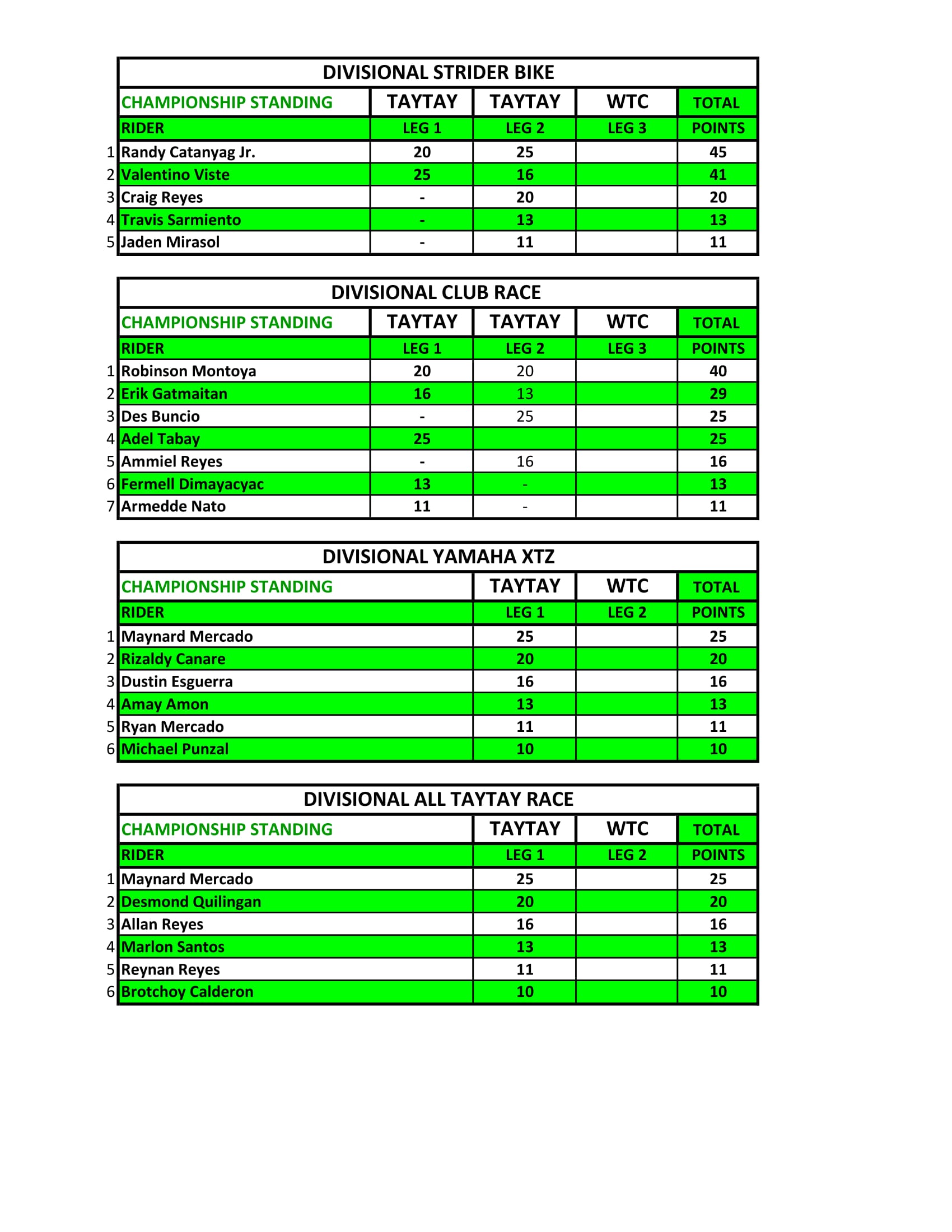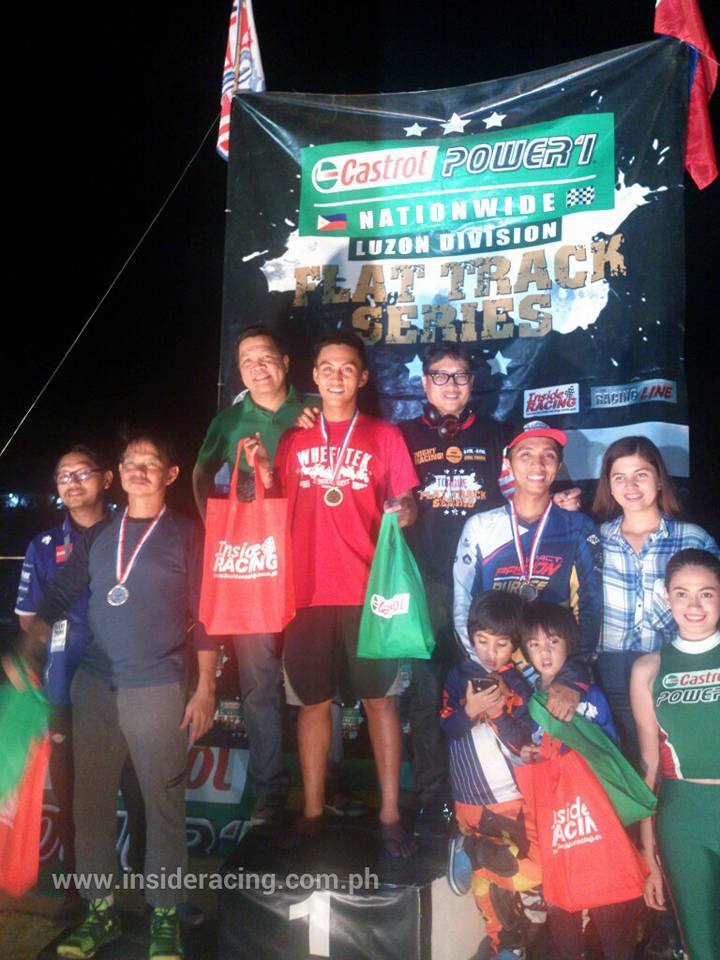 Premier class
1. Enzo Rellosa
2. Jolet Jao
3. Sam Tamayo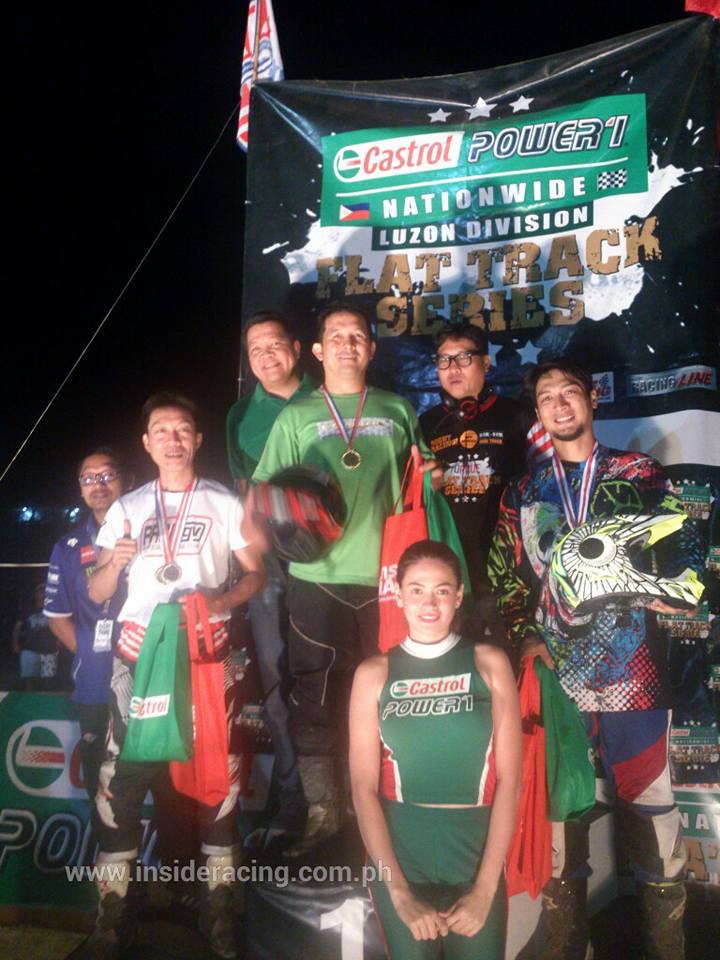 Yamaha XTZ Nationwide class
1. Vermon Espiritu
2. Rizaldy Canare
3. Dustin Esguerra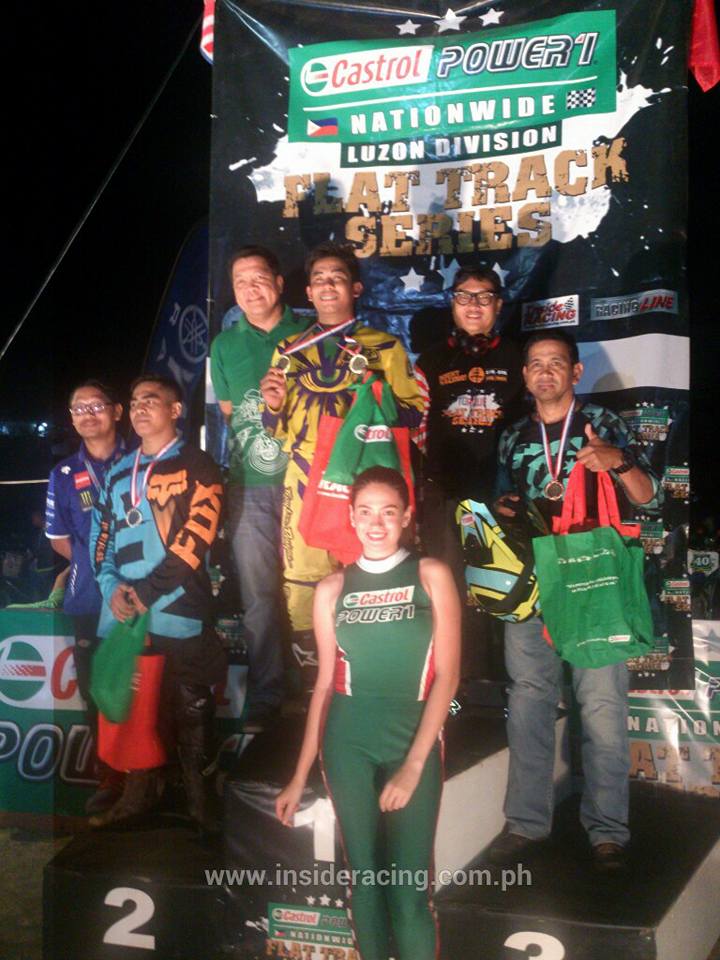 Run What You Brung class
1. Maynard Mercado
2. Duke Montano
3. Botchoy Calderon Jr.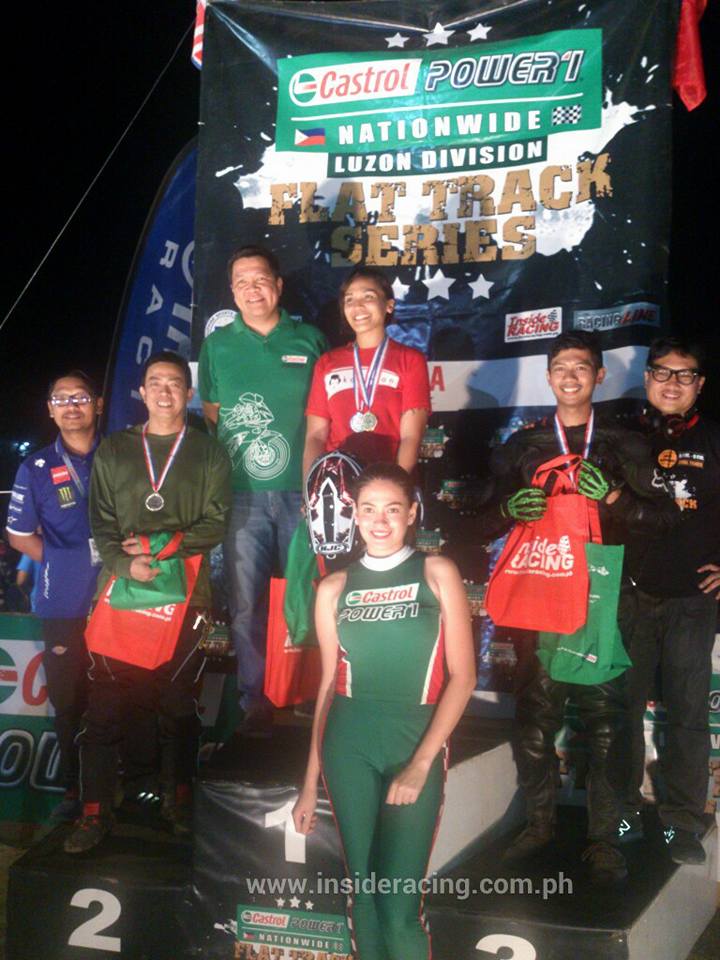 IR Club Race
1. Des Buncio
2. Robinson Montoya
3. Ammiel Reyes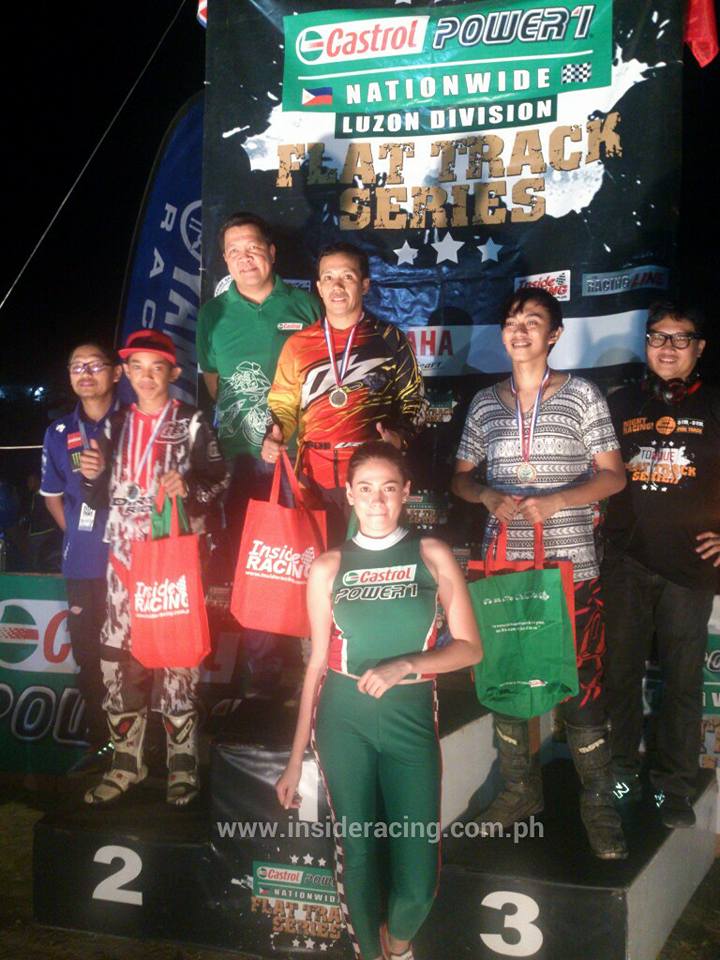 Monoshock class
1. Christian Gayagaya
2. McKinley Kyle Paz
3. Zairus Pagtatipunan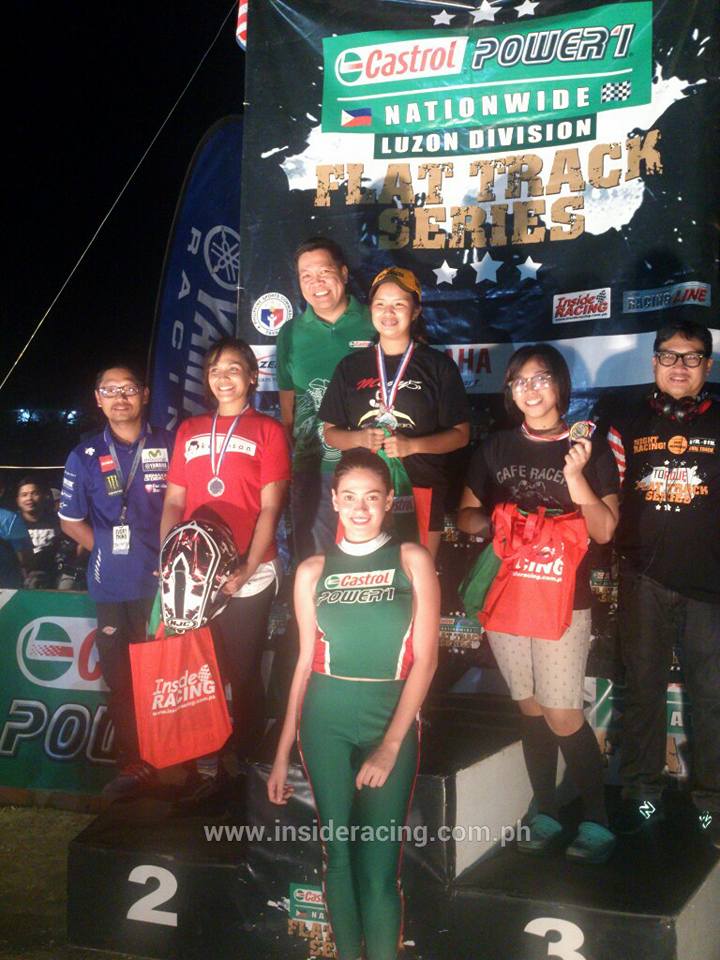 All Girls Class
1. Jasmine Jao
2. Des Buncio
3. Jacq Buncio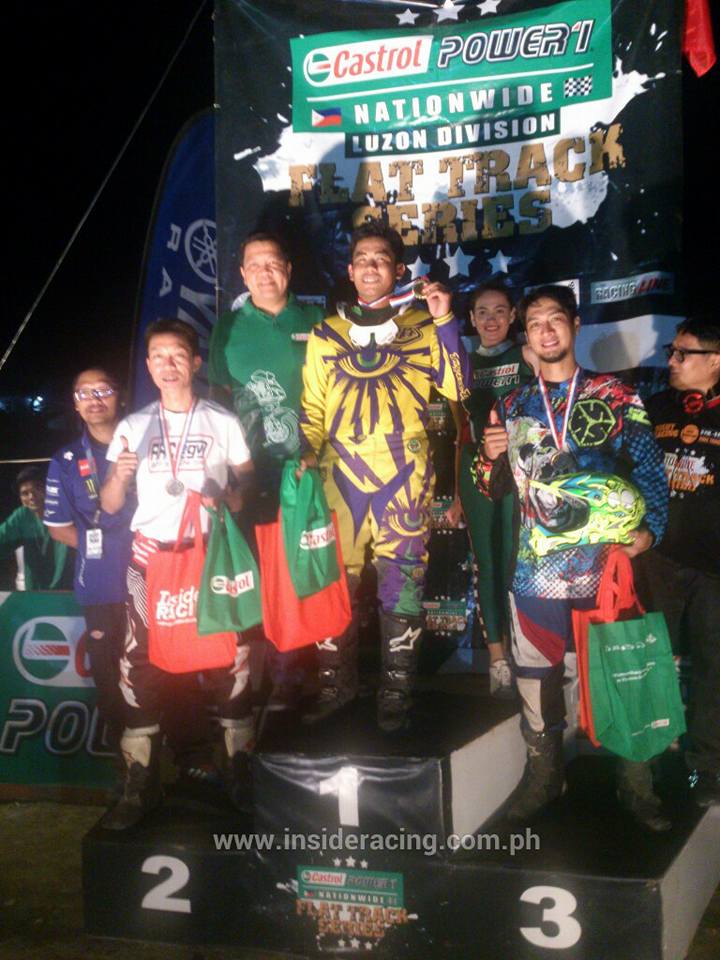 Yamaha XTZ Divisional class
1. Maynard Mercado
2. Rizaldy Canare
3. Dustin Esguerra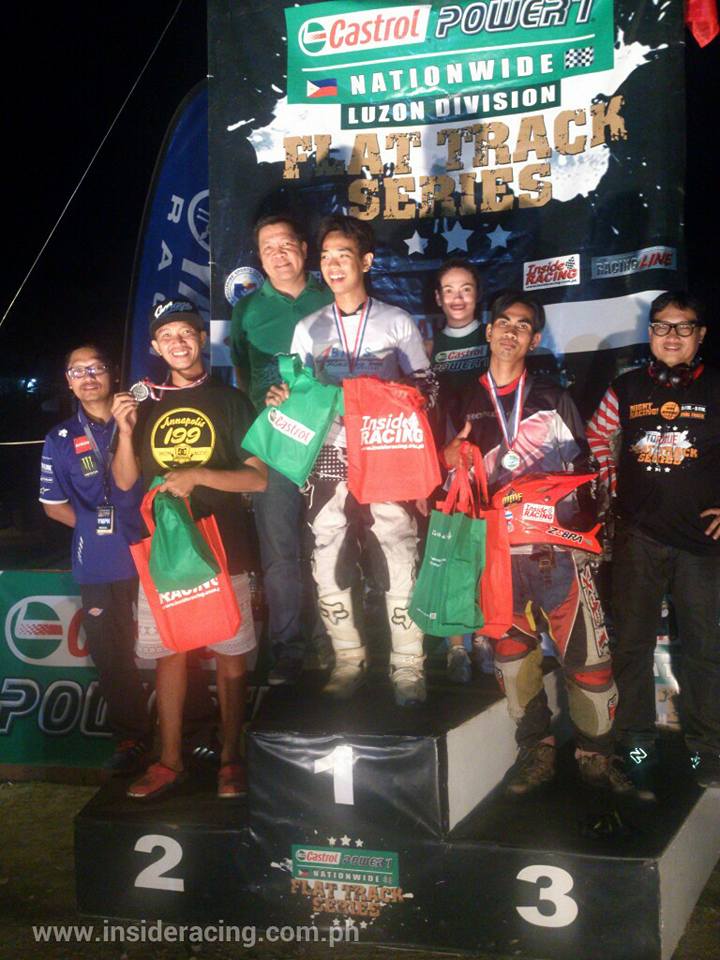 All Underbone class
1. JR Tulawie
2. Mark Anthony Viste
3. Bienvenido Torres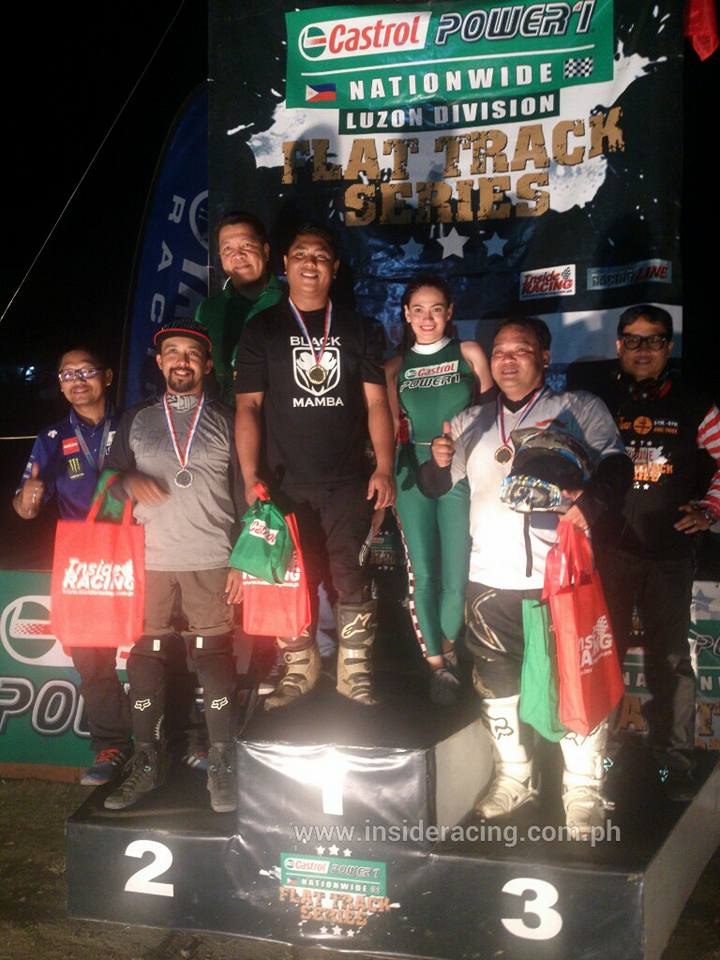 All Scooter class
1. Calvin Calderon
2. Desmond Quilingan
3. Allan Reyes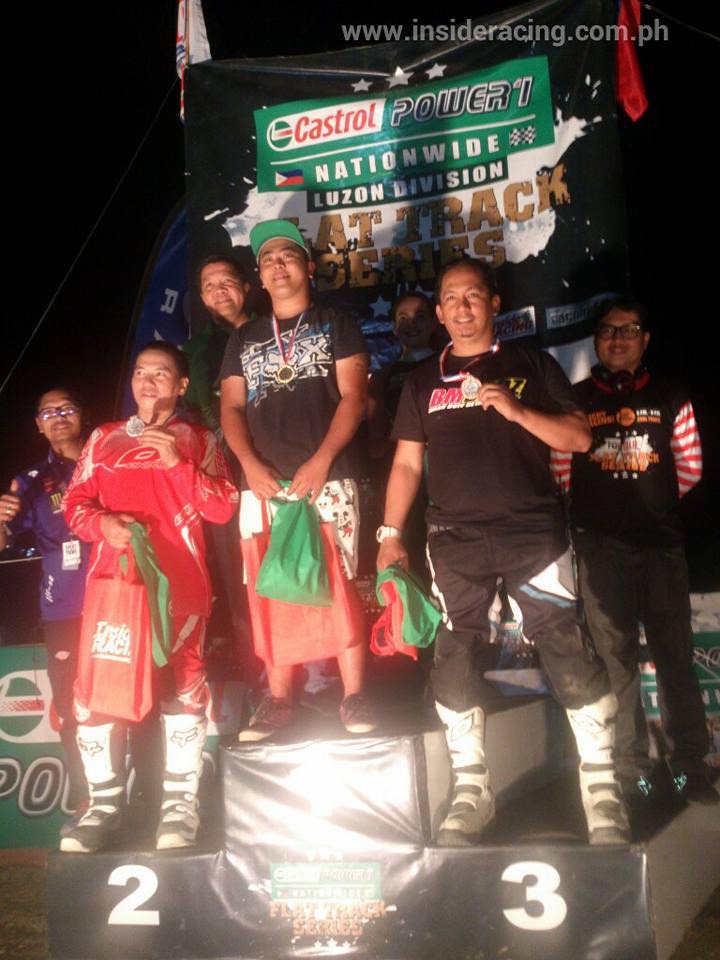 Mini Adults class
1. Armando Catanyag
2. Amay Amon
3. Rafael Badong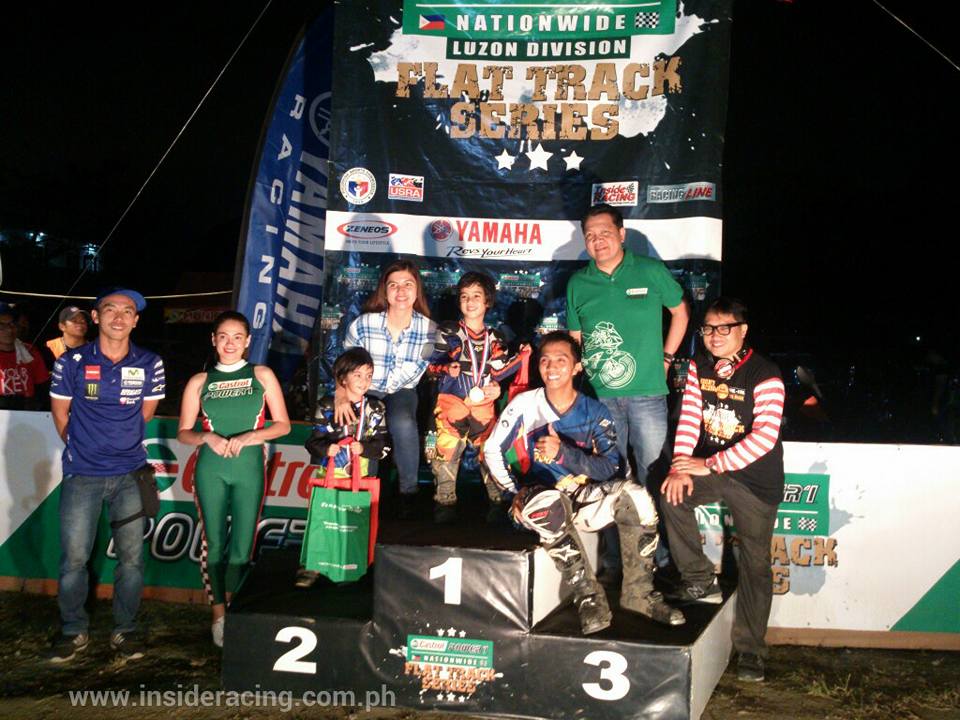 Mini Juniors class B
1. Joshua Vern Tamayo
2. Caleb Tamayo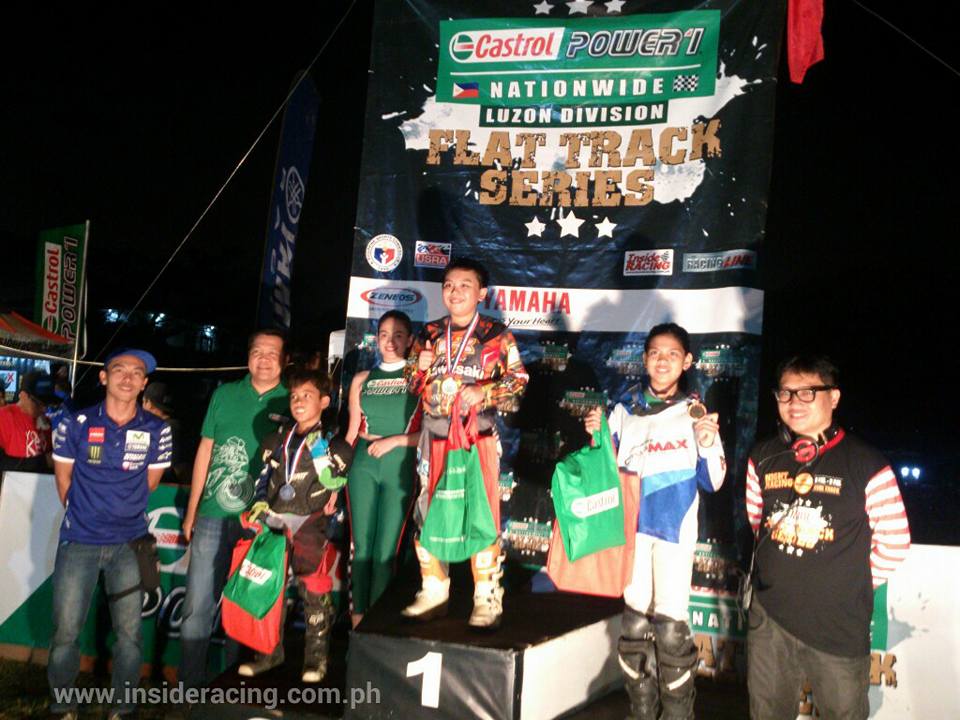 Mini Juniors class A
1. Christopher Mercado
2. Jethro Tamayo
3. Khim Nicole Yumul
Full report on Maximum Torque Magazine soon!
here are some photos