Maico Makes His Mark!
Date posted on September 10, 2021
Share this
After missing IRGP1 in 2007 due to an international commitment, Yamaha's Maico Buncio joined the party in the 2008 IRGP2 and won it big time! Inevitably, Maico is destined to be one of the IRGP greats!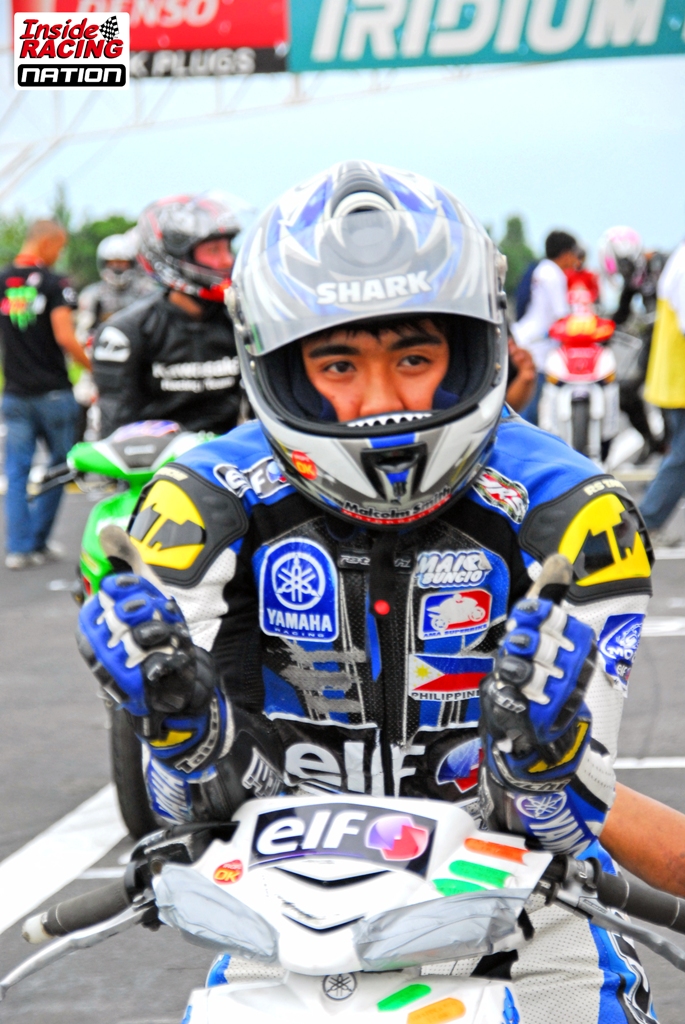 National Expert Superbike champion Maico Buncio of Team Yamaha-YSR topped the 20-rider Castrol Power1 130GP race. It was definitely the most competitive race that he has won in 2008 as he defeated nineteen of the best road racers in the nation on equal machinery.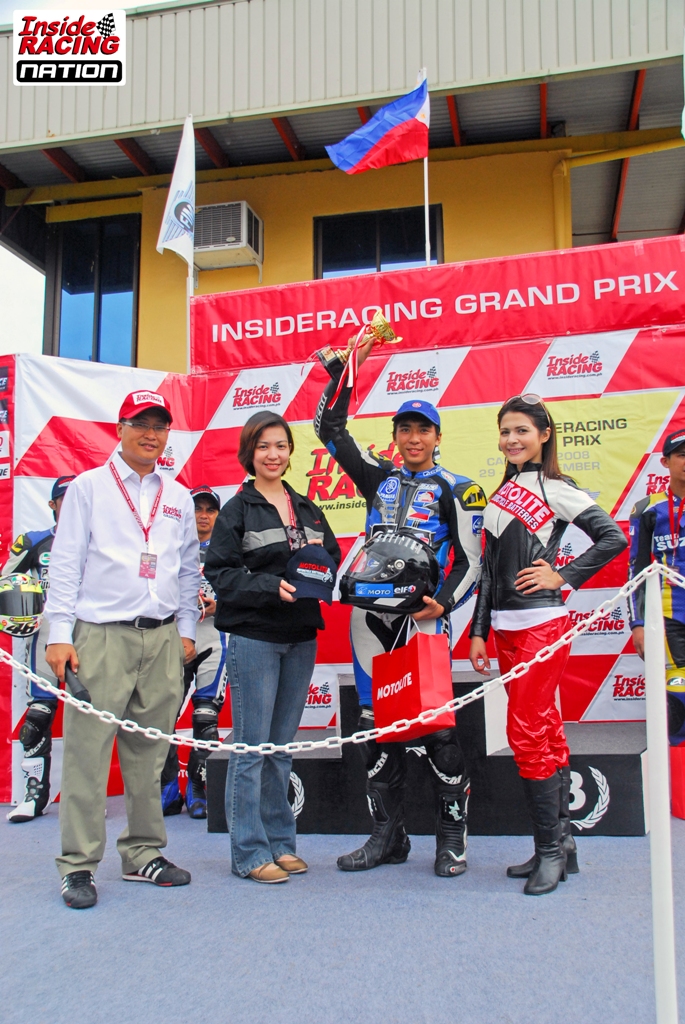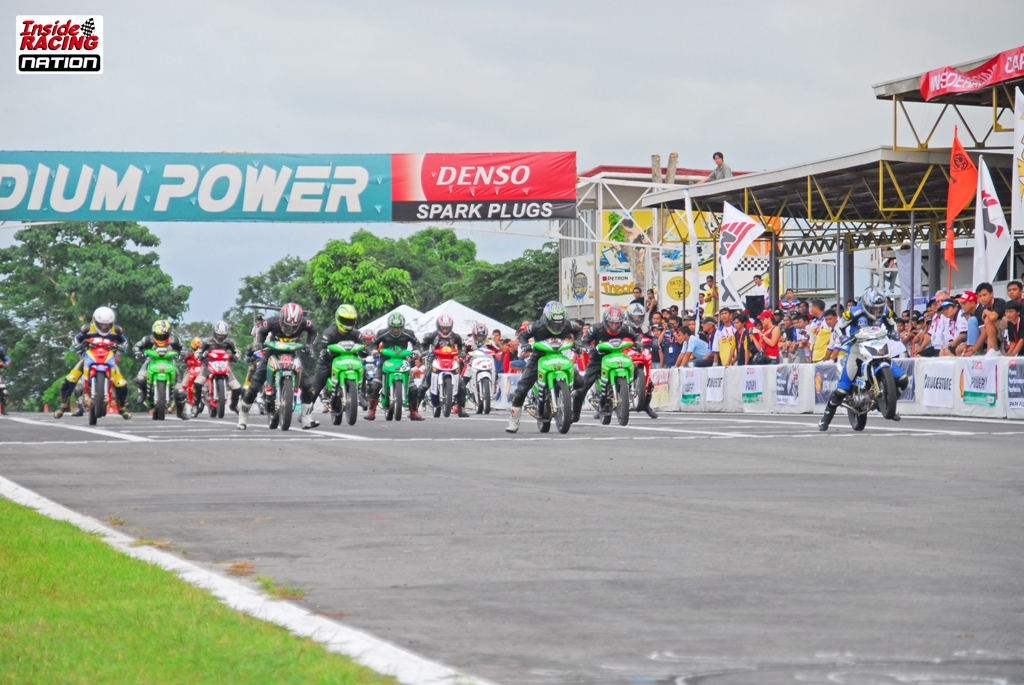 Buncio set the pace in qualifying as he registered the fastest time in the 50s bracket. His Motolite Pole Position winning time of 50.865s on his X-1 was as fast as the open bikes! It was even more impressive when you think that Bridgestone was not his usual race tire for the whole season. The only other rider in this class to register a time in the same bracket was Kawasaki's Mark Chua with a 50.888s on his Aura. They were followed by the fast Kawasakis of RAR Racing's Raniel Resuello, Kawasaki's Rizaldy Canare and Tracy Soyangco. Suzuki's John Lery Enriquez was sixth on his Shogun and Motorstar's Mark Indiongco put his Sapphire in a very impressive seventh starting position. MCX Racing's Manding Acuña and Darry Esguerra were 12th and 13th, respectively.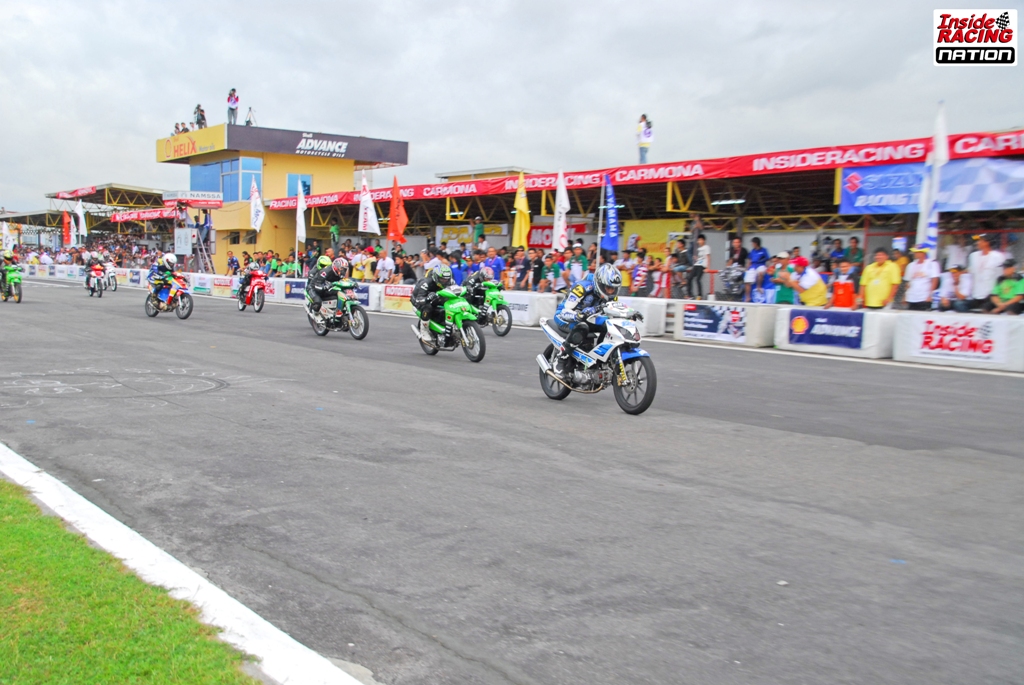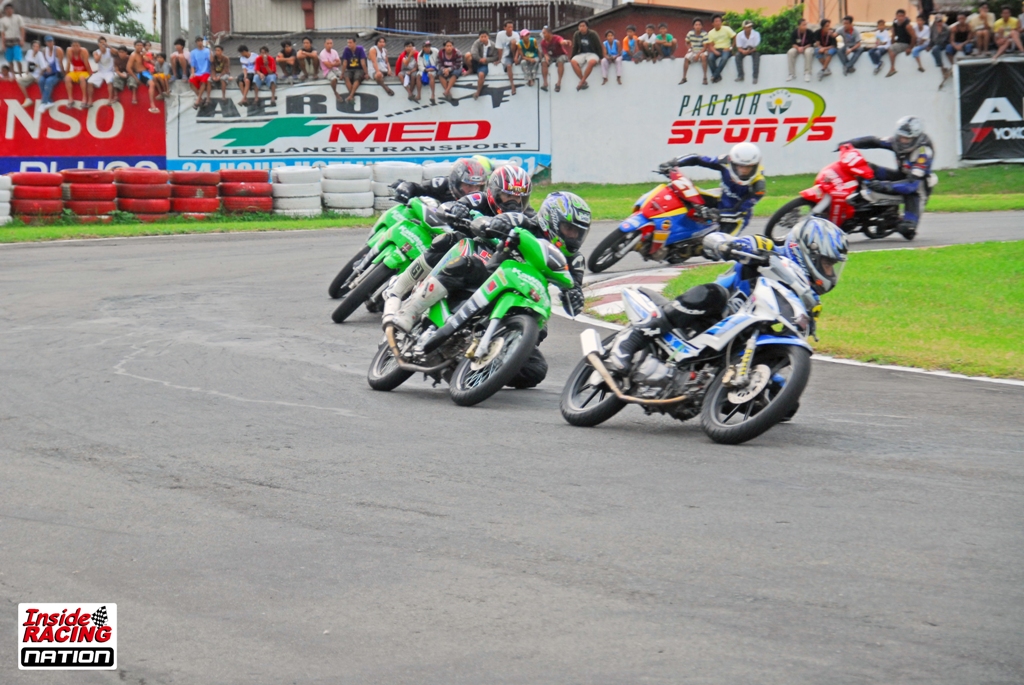 The final race of the day was much anticipated and it was blessed with perfect weather and temperatures. Buncio got a spectacular start and immediately took the holeshot. He was closely followed by the Kawasaki Brigade led by Chua, Resuello, Canare and Soyangco. The Suzukis of Enriquez and defending champion Jao followed.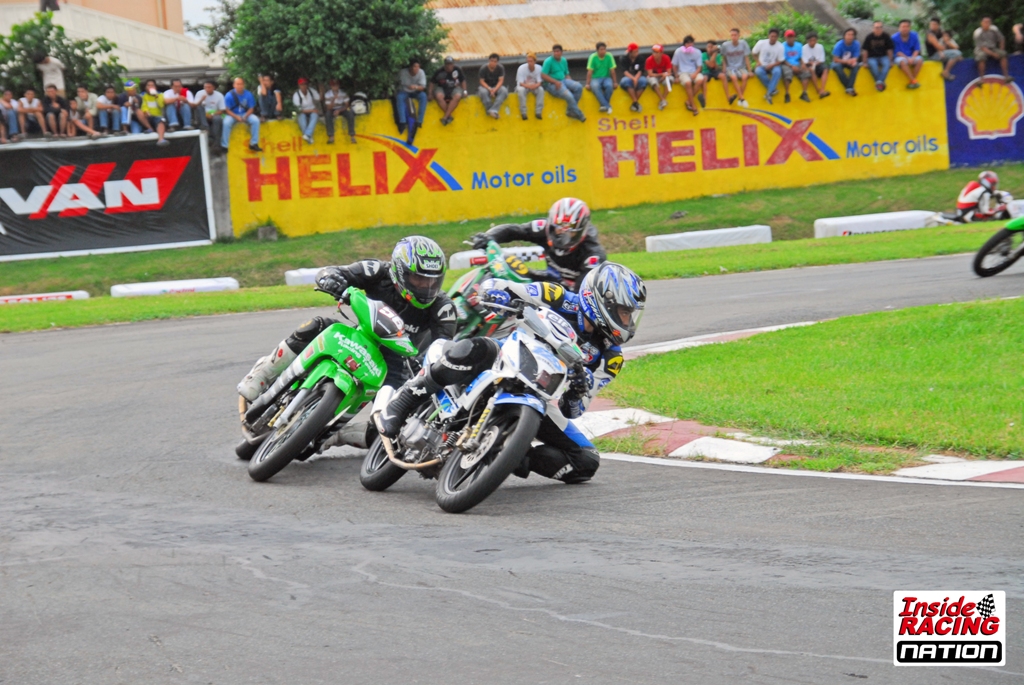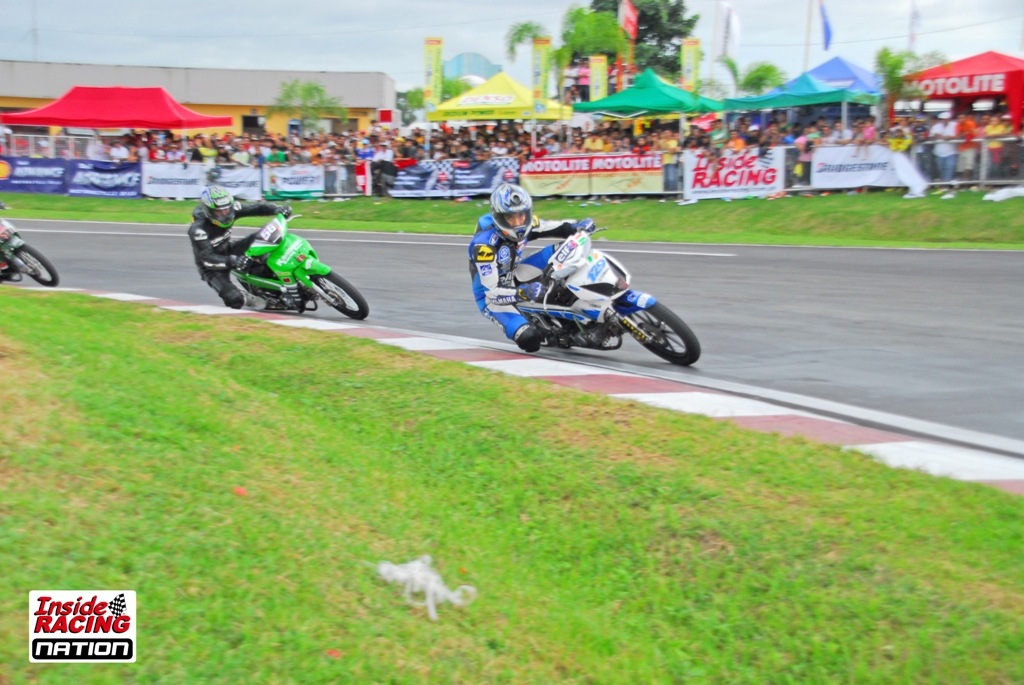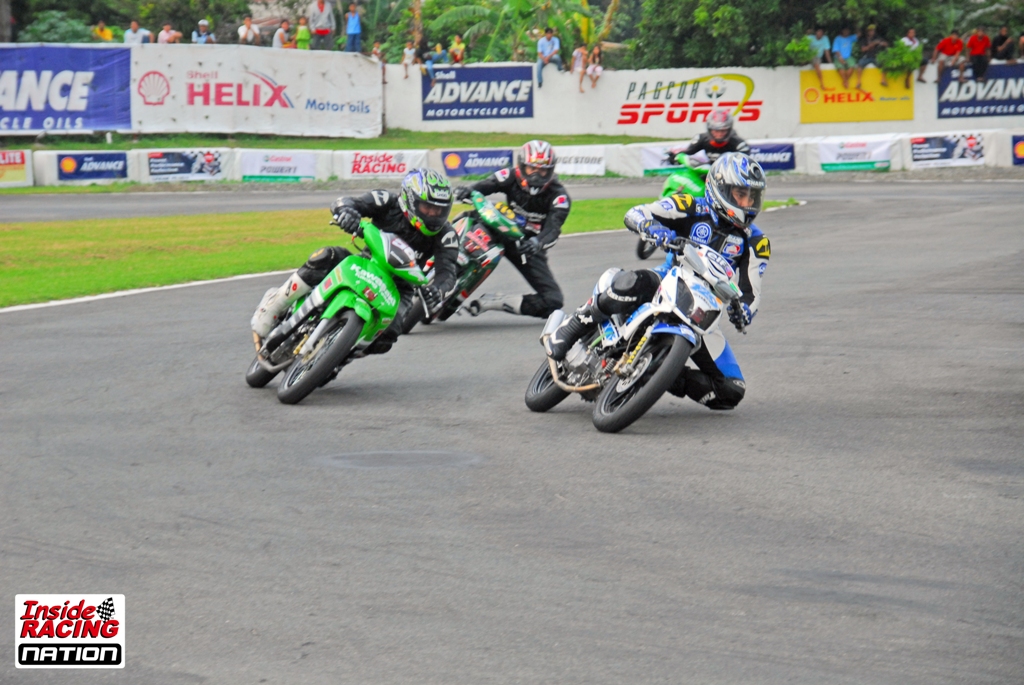 After a few laps, it was clear that it was only Chua who will be able to stay in touch with Buncio as the Mandaluyong resident blitzed the Carmona track at record pace. However, on Lap 6, Chua slid and crashed going into the slow Turn 5 as he tried to keep up with Maico. It ended the only real challenge to Buncio in the race. Resuello took over chasing down Maico but it was not meant to be. In fact, Resuello fell off the pace and allowed Rizaldy Canare to catch up and take over runner-up position in the end. However, Resuello's third place was enough to clinch the IR-MDAP Fastest Privateer Award for the Tanay resident.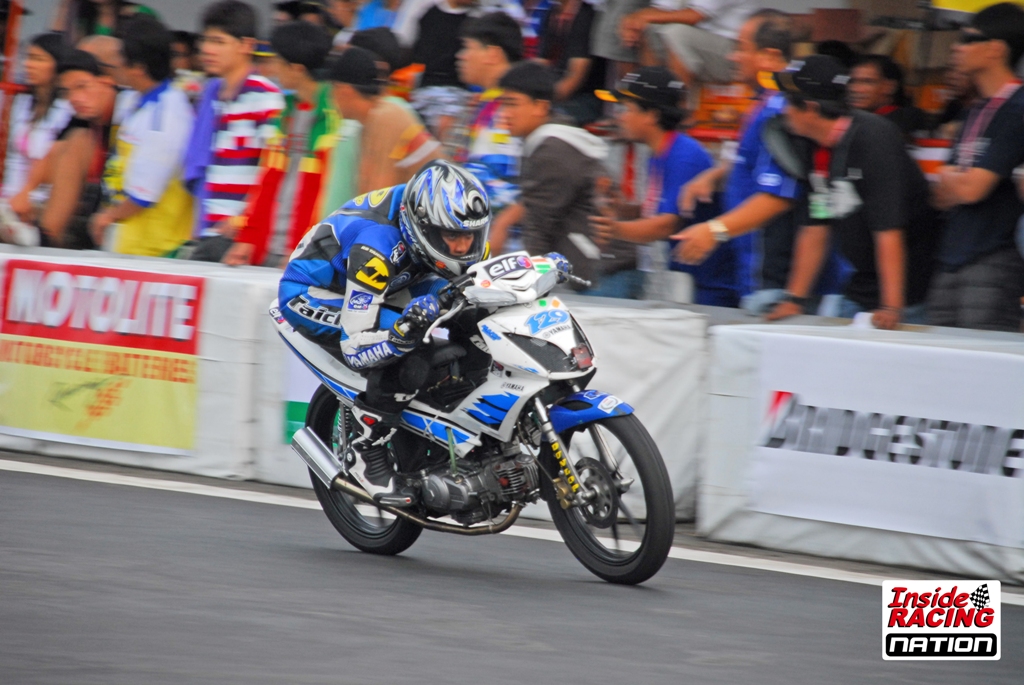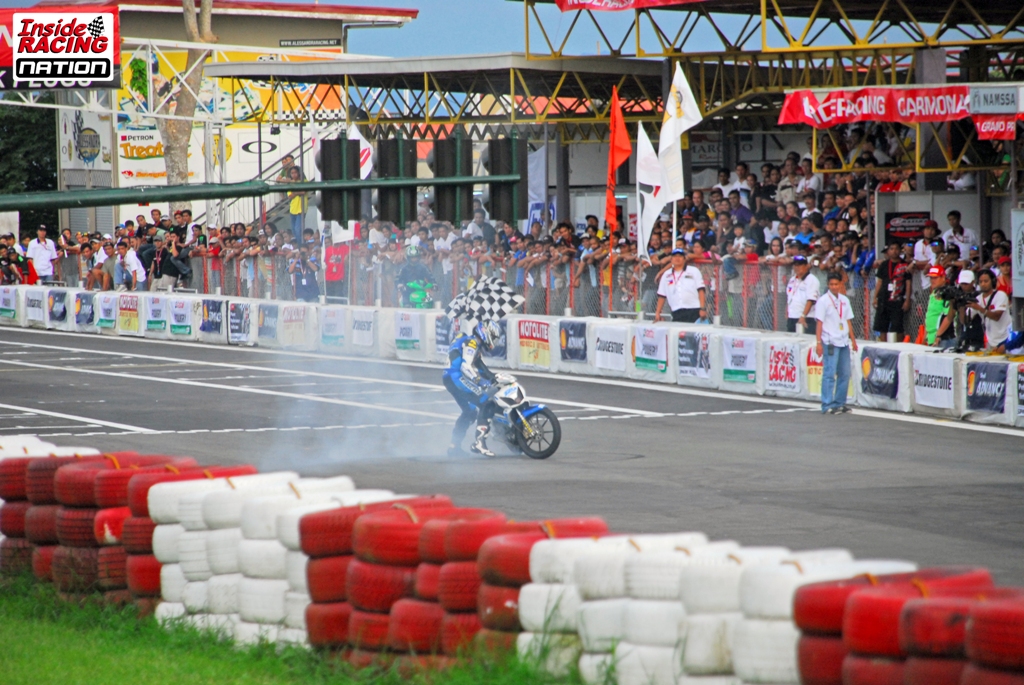 Suzuki's Enriquez finished a strong fourth while his teammate Jao was seventh. Tracy Soyangco was sixth while MCX's Darry Esguerra was again in the top eight. Motorstar's Mark Indiongco and Japheth Chua finished in tenth and eleventh, respectively.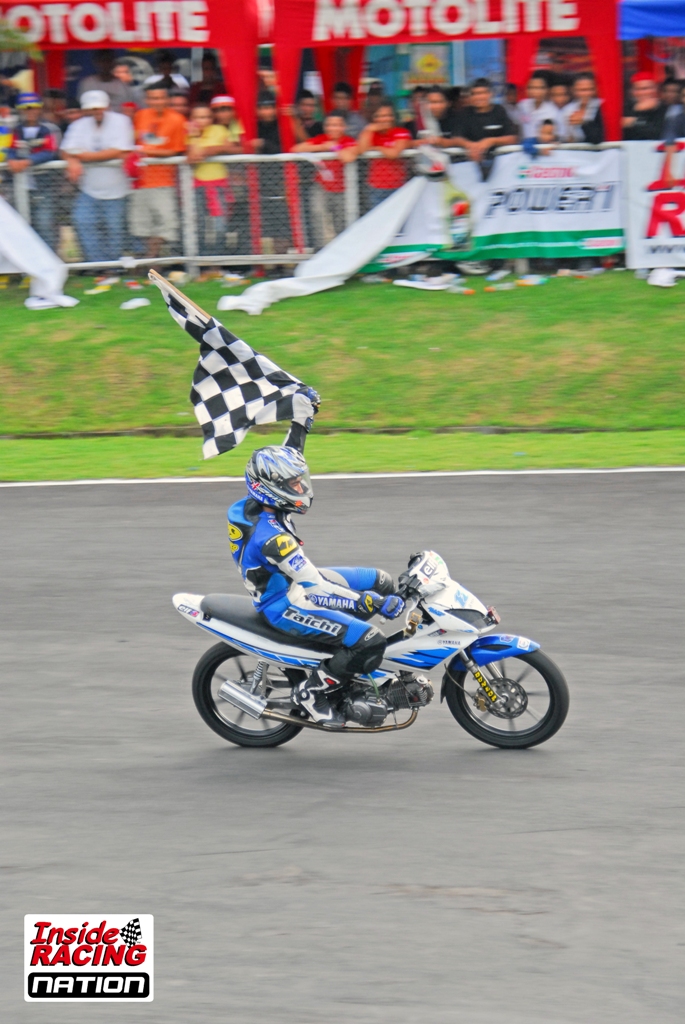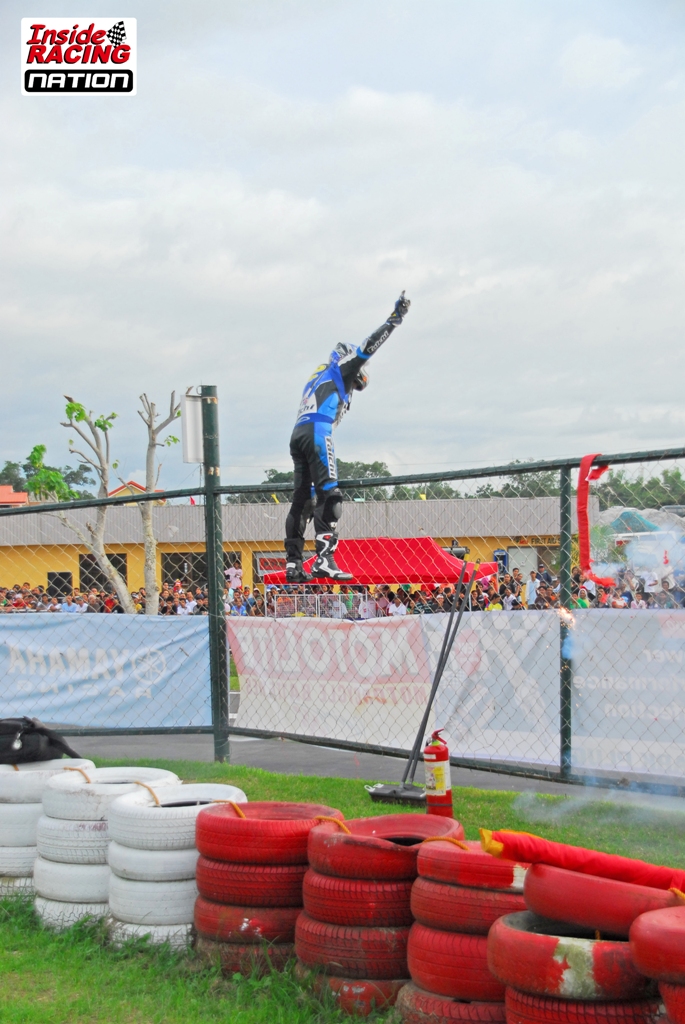 Canare's strong second place was a good end to his injury laden season.
Maico Buncio was overjoyed and celebrated in every possible style. He did a "Rossi-style" doughnut burn-out, he kissed the tarmac in famous Carmona Turn 1 and climbed the fence! One of the first to congratulate him was his proud father with a big bear hug followed by his mechanic and finally the President of Yamaha Motor Philippines, Mr. Takeda as his win gave YMPH their third IRGP Manufacturer's Award for 2008. After the podium celebrations, Maico was swarmed by fans asking for his autograph and picture.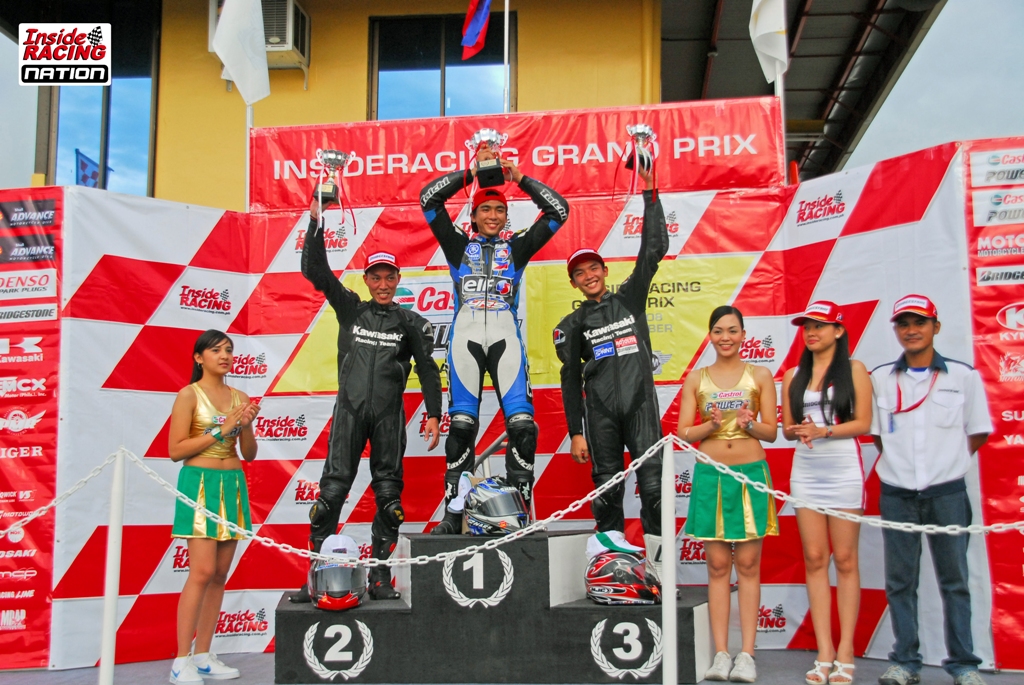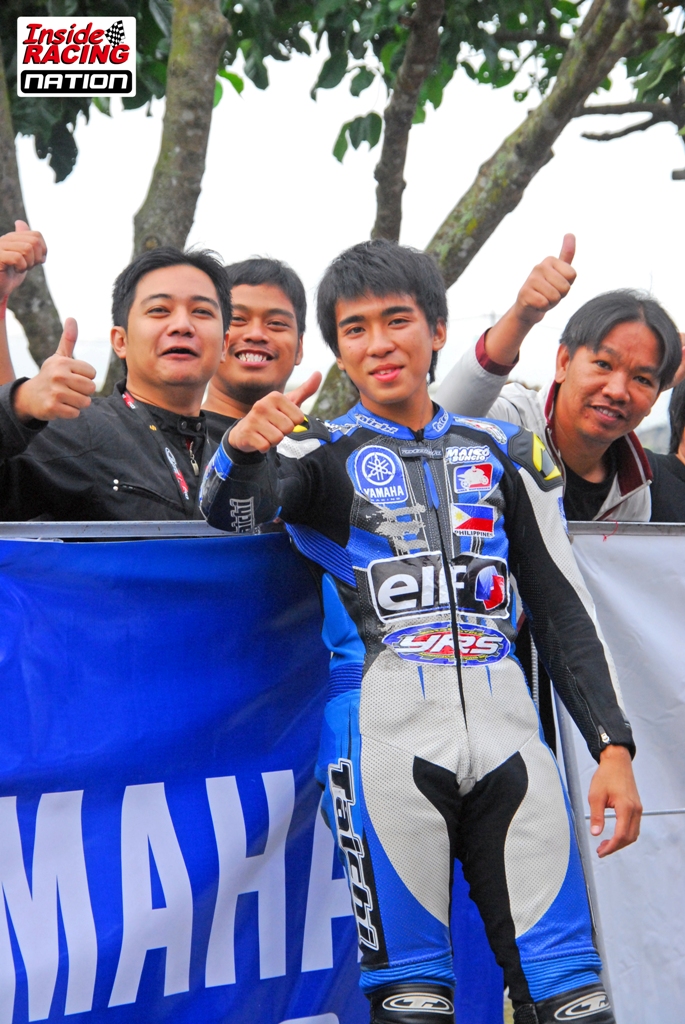 His IRGP victory capped his successful local racing season which saw him win multiple underbone championships and the all important national superbike crown.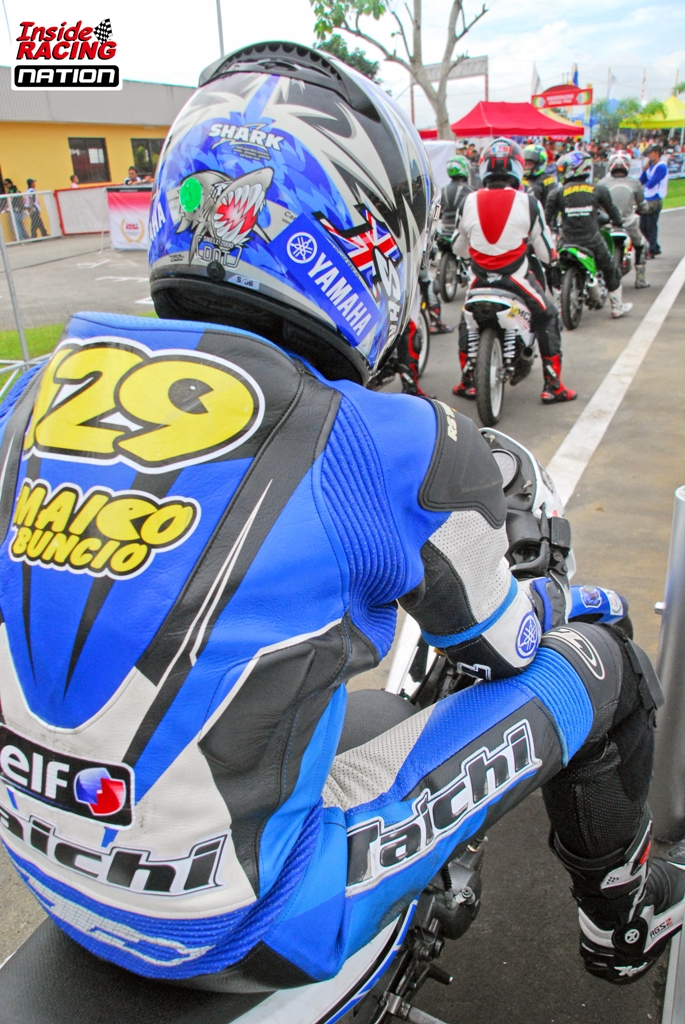 Maico expressed, "I would like to thank my sponsors, my crew, Roel, Bong Velasquez, my Dad and my Mom and especially God for supporting me. I would like to thank my sponsors Yamaha, YSR, Elf, GS Battery, Motoworld, DENSO Iridium Spark Plugs and Fastlane. Then to everyone who supported me on the road this year and my family, I want to thank them for being very supportive here in IRGP2. Thank you very much!"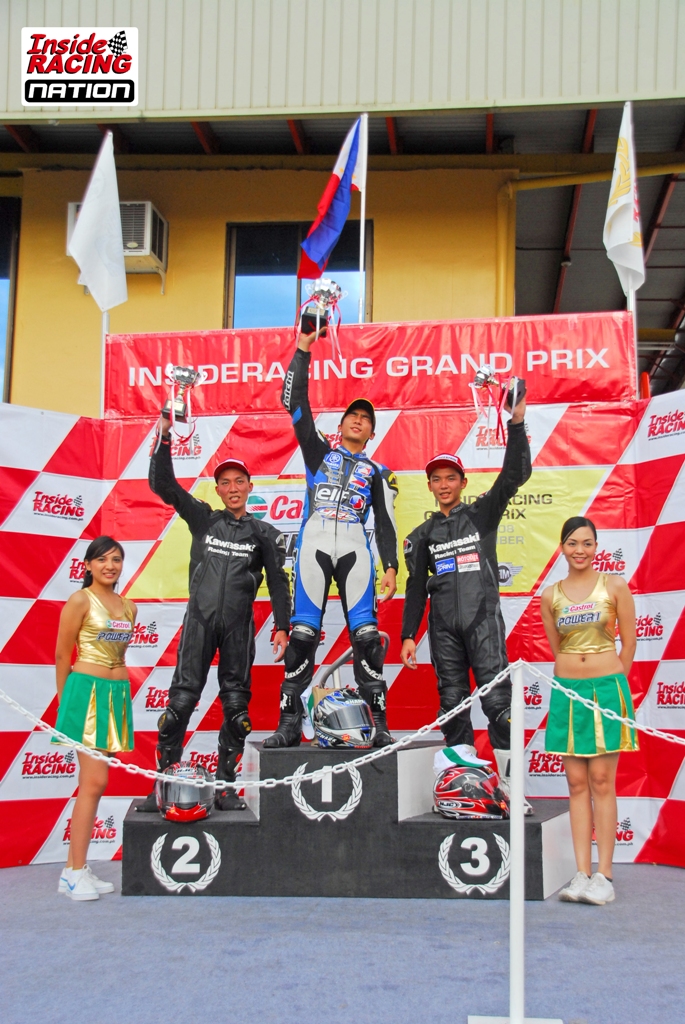 There will be many more IRGP victories for Buncio in the future, but the first one will always be the most especial!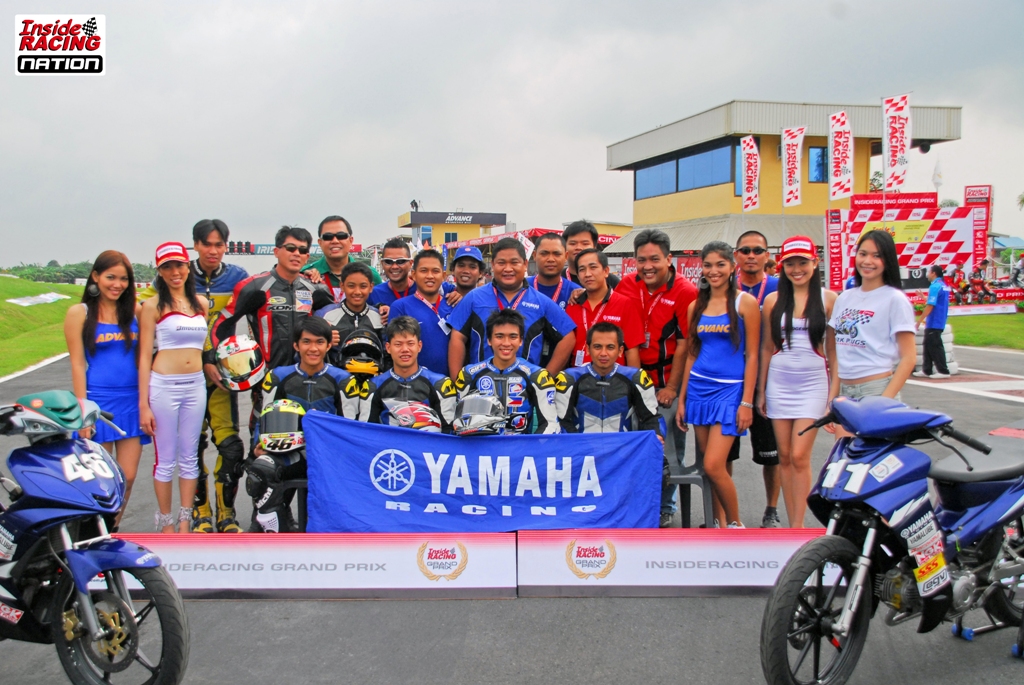 This was published in the 2009 InsideRACING Magazine Volume 7 Number 1 issue.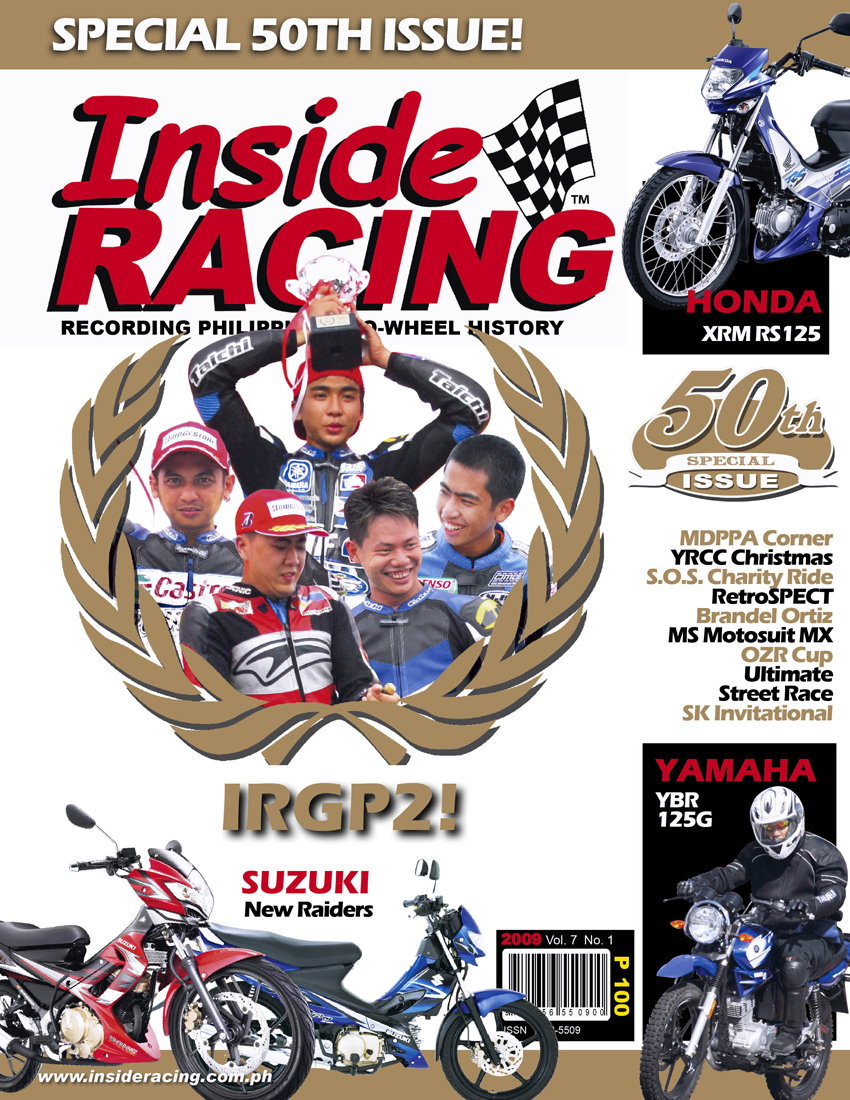 Thank you for visiting insideracing.com.ph. While you are here, kindly don't forget to click on our advertisers ads above, visit their site and consider them for your motorcycling needs. It will help us a lot.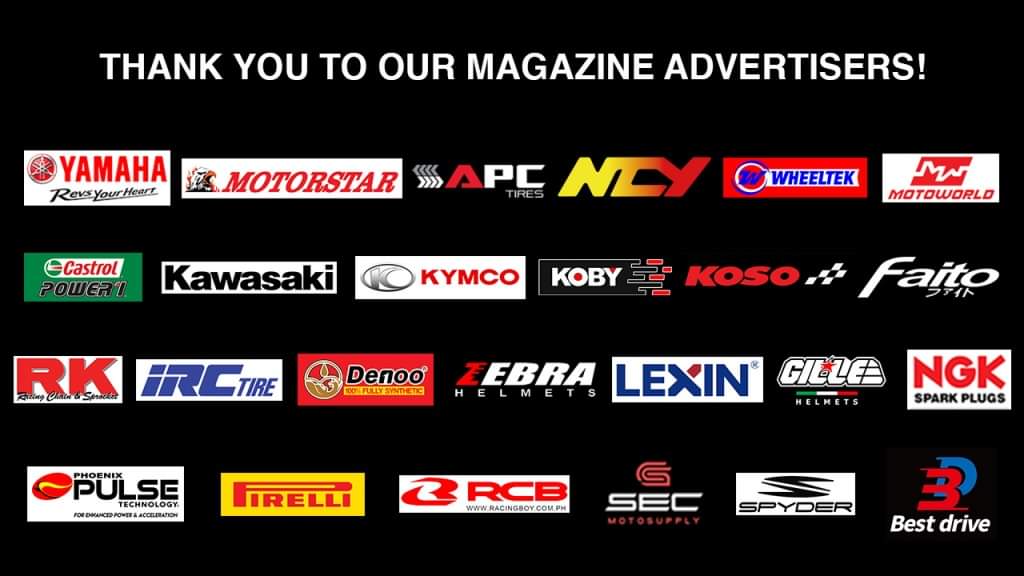 You can also order a copy of our monthly print magazine for more riding contents to read and enjoy at your leisure anytime by clicking here.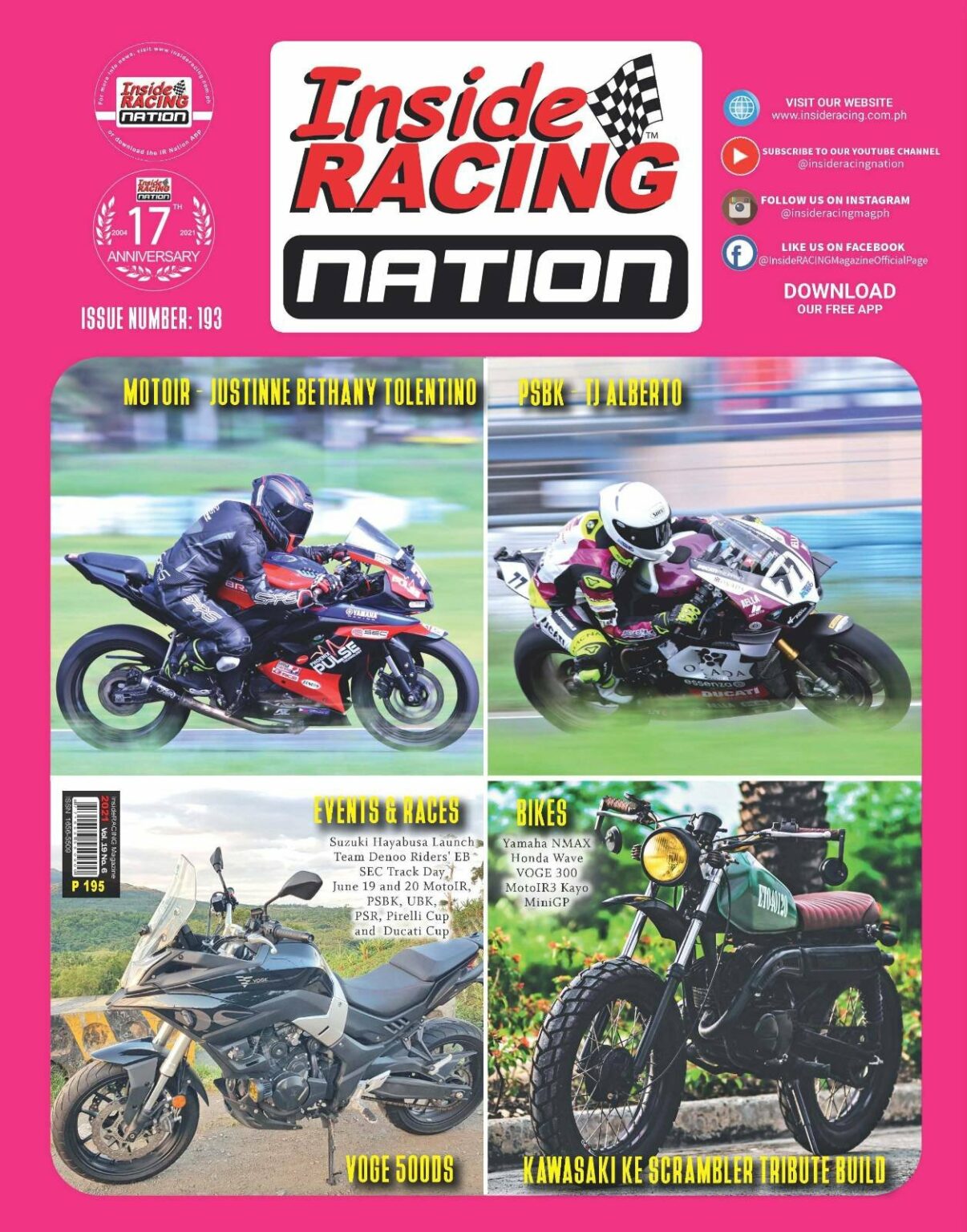 You may also express your thought below through the comment section. You may also follow us on Facebook, on Instagram @Insideracingnation or subscribe to our YouTube channel.