Manila-Matnog-Manila 2014 Wraps Up
Date posted on January 3, 2015
Share this
"The adventure of a lifetime", exclaimed one of the 2014 Manila-Matnog-Manila finishers.
He was one of the 190 out of 270 riders who have successfully rode to the horizon, to the southernmost part of mainland Luzon, and back. But not only was it an adventure, the M3 was a challenge of resolve for man and his machine.
With Spyder as co-organizer of the event, the Manila-Matnog-Manila transcended from just a challenge among peers, into an organized, professional and institutionalized event.
The awarding ceremony recognized the valiant efforts of the riders who have gone the distance. A set of siblings' awards were given to 4 sets of brothers who, hand in hand, finished the event enjoying their passion together. Also, a couple's award were given to two lovebirds who instead of going to the movies, have gone on 'til the end… of the road.
Of Luzon that is.
Honda participants and finishers got a treat from Honda Philippines, Inc. as they were given "Barkada" jackets, caps, shirts and towels. Suzuki riders and participants as well received Suzuki jackets and shirts, and "PILIPINAS" shirts in support of our own Azkals football team, thanks to Suzuki Philippines. It was a cold day, the onset of typhoon Ruby, and the  jackets and shirts were such a welcome gift to the riders.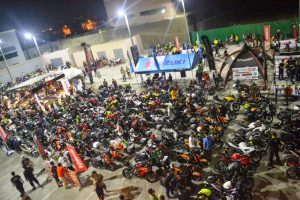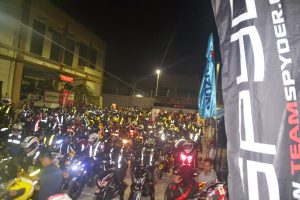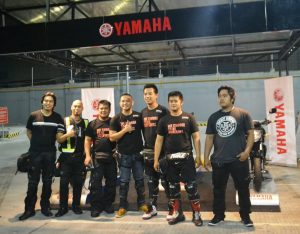 The awarding event was in fact not only a mixture of accomplishment of finishing such an enduring 1,200 kilometers of road, but also a somewhat sad closure of one great adventure. But it is also commencement of new things to come. And one of those things would be the Spyder-Motorally 2015. See you at the grid.
Credit: Spyder
Photos by: www.turbanrider.com