Manila to Matnog and Back
Date posted on August 30, 2019
Share this
Stories about riding around Luzon and back within one day were already circulating around the riding community way back in 2006. Riders thought the idea was crazy.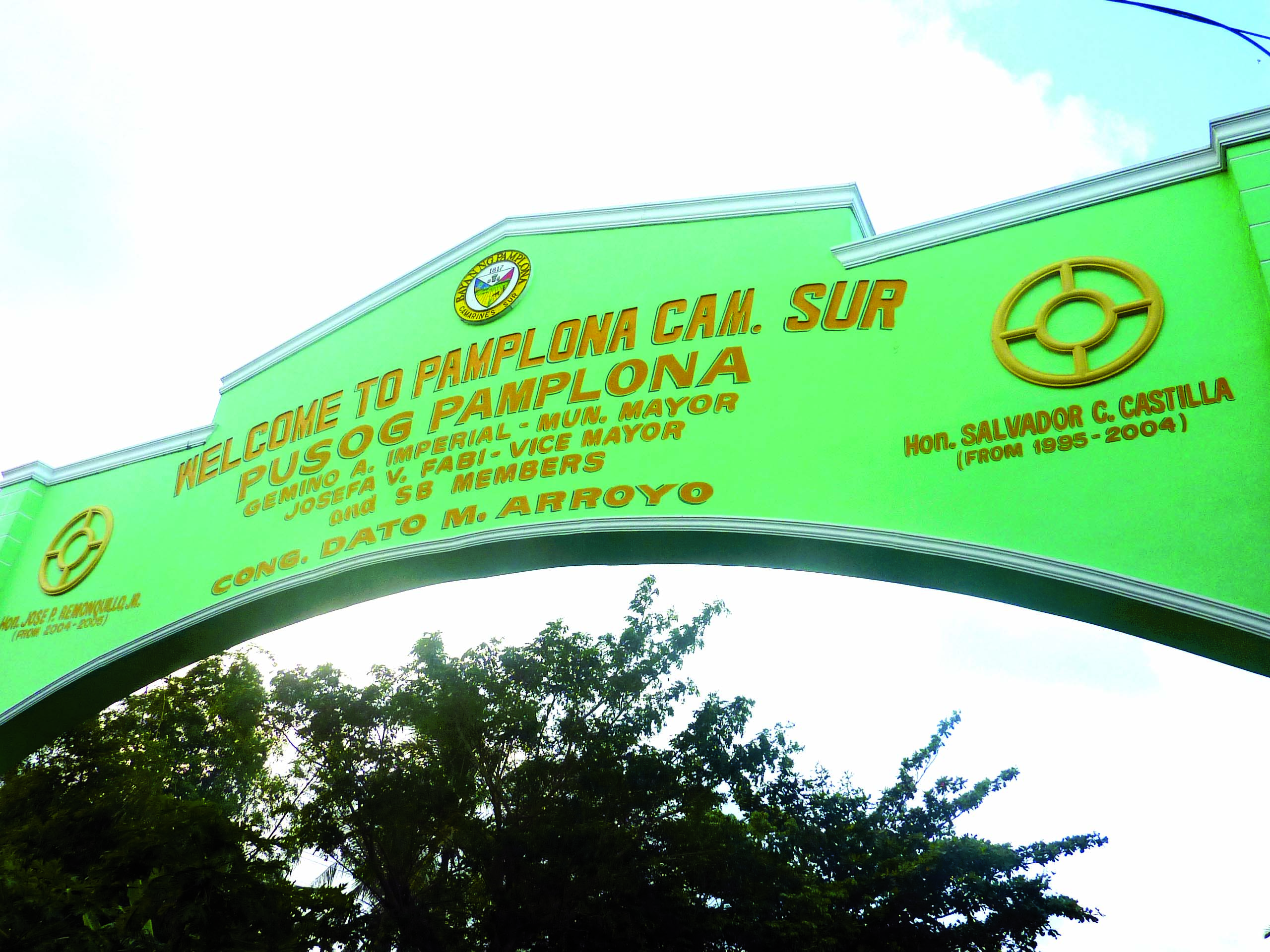 Why would one want to ride a good 500 kilometers, then, after reaching the tip of the longest island in the country, turn around and ride back to where he came from, with no break, no hot meal, no "kuwentuhan", or even a good night's sleep? Everyone asked, "WHAT'S THE POINT?" Stories of 24-hour riding feats on big bikes, with hours, even minutes, to spare, were already becoming fantastic tambay talk in the local riding scene, with events, such as the Ironman (Motorcycle) Challenge already becoming an annual activity in the motor biking calendar.
The nagging question was always "WHY?" But one day, one loony guy, hanging out with a group of (non-loony) friends, simply asked, "WHY NOT?" "Loony Guy" didn't ride big bikes. He just rode what was considered to be, to a big bike rider, a puny 110cc underbone, which he used for his everyday commute to work. If you saw Loony Guy, you wouldn't think twice, BUT he and his club had aspirations to do uncommon things. His name was/is John Sarte and he belonged to a group of motorcyclists who called themselves ITRP (Information Technology Riders of the Philippines), or IT Riders, for short. They debated on whether a small displacement motorcycle could ride 1300 kilometers, and back, in 24 hours. Unlike the Ironman Challenge which went up north, these riders said they wanted to ride south, since they knew the roads and had family down there, in case they needed help. They tried twice – and twice they failed – mostly because of the weather. This gung-ho kind of thing then inspired me to try doing the same run, but up to the north. I was able to conquer the so-called "Northern Loop" route, twice on a small bike, and twice on a big bike, all in 2008.
But, back to the Matnog deal…
Jobert Bolanos, a friend of mine and a participant in one of our 24-Hour Northern Loop Rides (small bike edition), mentioned to me that doing the north was so much fun, he was up for another challenge. Jobert said that luck didn't work out for John Sarte the last two times he tried to complete the south run, so maybe, we could give it a go. Jobert and I spoke to some of the January 2009 Petron Enduro Economy Run participants early that year, and proposed to them the grand idea of doing a 24-Hour Manila-Matnog-Manila ride.  (Matnog, by the way, is located at the southernmost tip of Luzon island, and is part of Sorsogon province). April or May of that same year sounded like a good time to make the run. But, when things seem to be falling into place, Murphy's Law always seems to know when to throw the book at you.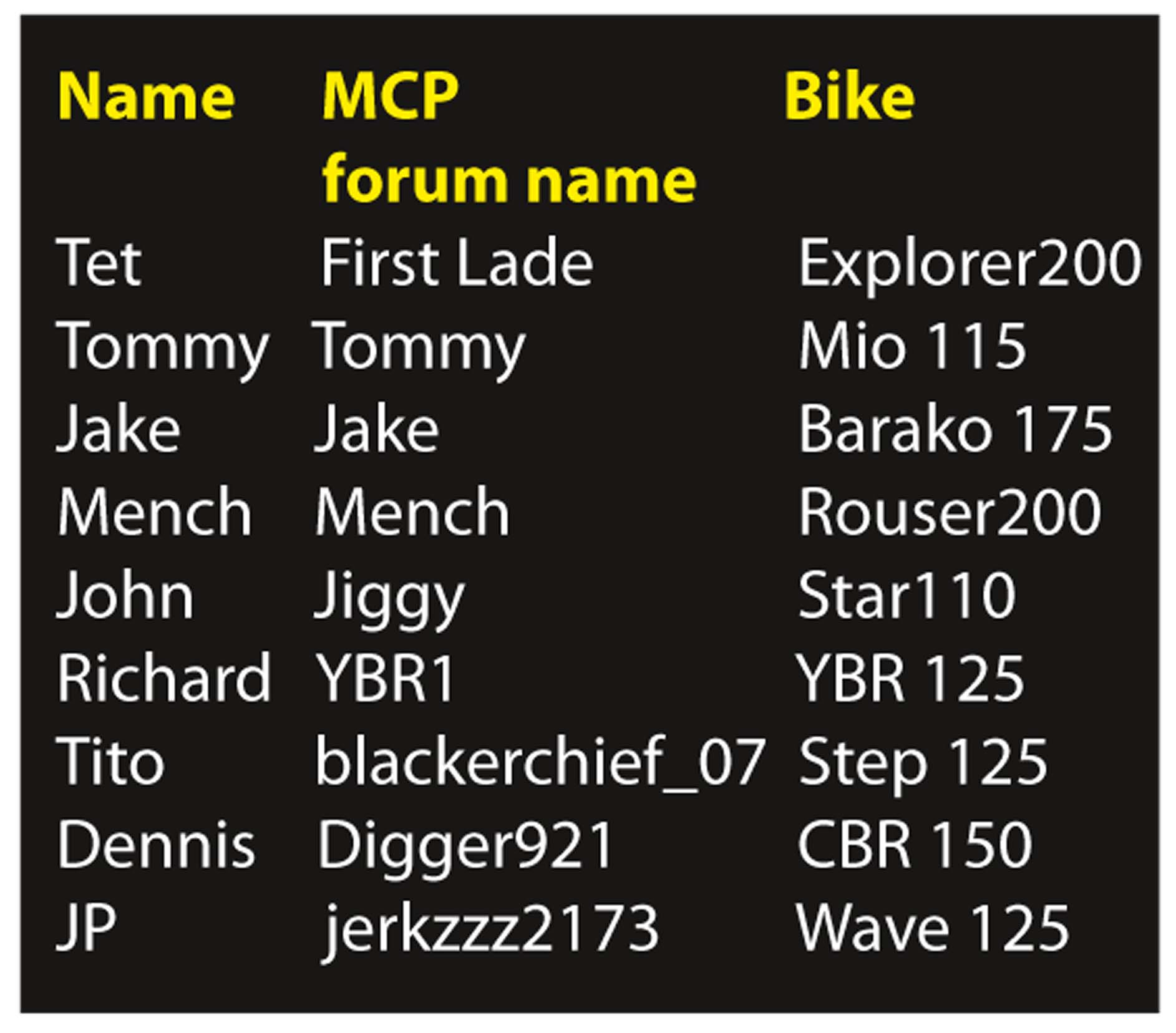 Jobert gets a heart attack. He lands in the hospital for a week. This gets the trip postponed to November 2009, in hopes that his condition would improve by that time. But, then again, as much hoping as one does, Jobert's doctor doesn't clear him for the Matnog trip, so he "martyrs" himself to be the information hub in Manila in case anything happens during the ride. That said, the following riders then sign up for the challenge:
It was an interesting mix of genders, age, and machines. We had our first meeting in November 21. We planned on a route, discussed strategies, shared stories of our own long-distance riding experiences, and eventually agreed that the goal of riding 1300 kilometers in 24 hours would take precedence over everything else. In other words, this was a ride for seasoned and/or mature riders. We weren't riding against each other, but were competing against ourselves.
Sunrises and sundowns were also researched as everyone looked forward to my legendary "24-hour endurance ride" gourmet sandwiches. These yummies are made with two slices of white bread, peanut butter, raspberry jam, cheese, and Spam – the energy bar of 'wiches! Yes, it is a strange combination. Everyone I offer it to crumple their noses and shake their head at the unconventional treat*. *But* *Tito Day OT / blacker chief_07, one of the riders, and a diabetic to boot, says it packs a wallop and loves it! We each had the basic necessities of food, water, tools, spare inner tubes, and a first aid kit. A flashlight and a charged mobile phone were a definite plus.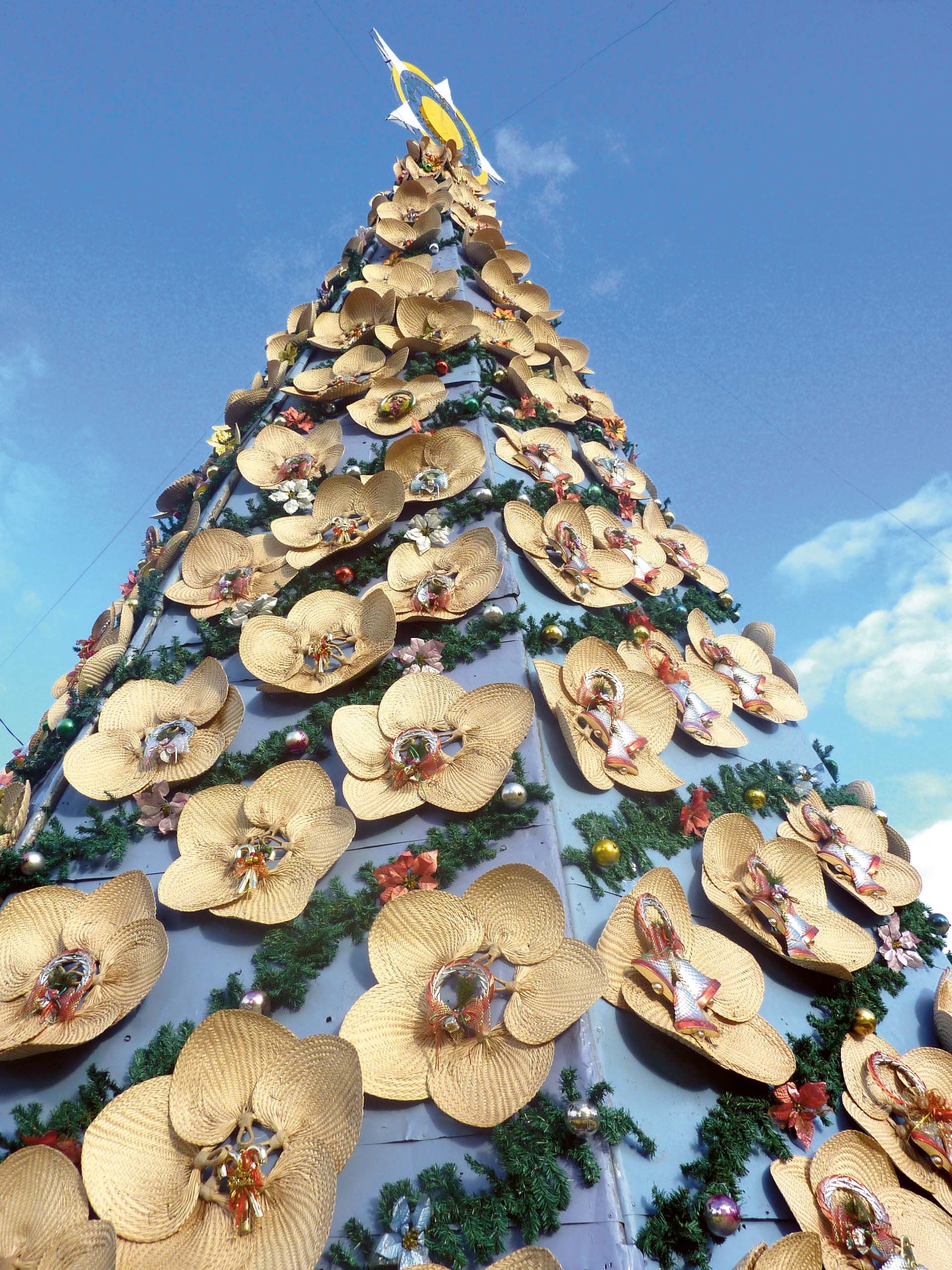 On November 28, 2009, Friday, at 11pm, we all gathered at one of the Petron stations on C5 for our 12 o'clock take-off at midnight. The point to flagging off at 12:01am of Saturday is to return before 12:00 midnight of Sunday, 24 hours later. That calculation chronologically completes our ride to and back from Matnog in one day.
But Murphy, again, just doesn't know when to quit…
Even before the ride could begin, Tet is the first to drop out as the electrical systems of her bike failed.  She had tried to have an HID (high intensity discharge) lighting system installed in her bike earlier on in the day, thus affecting her bike's electricals. She didn't make it to the Take-Off time. Tommy, on the other hand, was suddenly surprised as the entire group took off at exactly midnight — while he was still loading gas! Since it was his first time to do a 24-hour ride, Tommy didn't realize that the flag-off time was a very integral part of the run. He was eventually left far behind.
Two riders down, seven left standing…
The group that eventually took off together rode down C5 towards the South Luzon Expressway and planned to take the eastern service road south towards Muntinlupa. The service road had unexpectedly heavy traffic during the time we left. Before even reaching Sucat, Paranaque, we had already broken up into three groups.  We left SLEX by taking the Batangas exit.  Going through traffic in Sto. Tomas was horrendous. It was backed up for a good six kilometers due to a large truck that rolled over to the side of the road. Everyone was rubbernecking looking through the messy crash site. Luckily, there wasn't any gas on board. That would have closed the road for sure and eventually ruined the ride.
Before Biñan, Laguna, Lady Luck didn't seem to be that excited riding with me anymore as my HID lights conked out right there. I then ride as close as I can to the group, to share in the safety of their lights. I was wearing a bright orange reflective vest, but the road conditions were not receptive to my problems. I keep on riding until what I believe is San Rafael and my bike's engine suddenly dies. I started pushing until I reached a Total gas station, grumbling about my bad luck and disappointment. I call Jobert to let him know what happened and started texting everyone that I was alright — and out of the ride (sniff!) After an hour of bored texting, I decided to tinker with the bike to find out what happened to the lights. After taking the side panel off, I find out that the stupid ground wire was not connected to the battery. I quickly hook it up and I am back in the game! After an hour, the rest of the group that went ahead gets a HUGE one hour lead on me. I decided I could catch up since I had one of the most powerful engines in the group, and use it to my advantage. But after 40 minutes, I rethink my plan, as I had no riding buddy to assist me in case anything happened to me and dropped my speed from 100 to 70 kph. This decision decided my fate of not being able to catch up with the group.
But I wanted to complete the ride rather than ride home in an ambulance. This practically ends the exciting part about me, but not for the ride, soread on.
Mench and John paired up, as did the group of Tito, Dennis, and Richard doing the spearhead work. JP strangely got separated, having the smallest bike in the group. He slid on a patch of gravel going through the twisties before Atimonan as this was still in the dark. Because of the advice of Richard and Tito who regularly ride to Bicol, we rode through the Bituka ng Manok and Quirino Highway to shorten travel time. But before getting to Naga, we remembered that a section of the road was covered in mud due to road construction and riding on it with two-wheels was nerve-wracking because it had the consistency of cheap, oily peanut butter. If you go down here during a 24-hour ride, everyone will know you went DOWN. (It's something I would not rather live through.) He-he-he…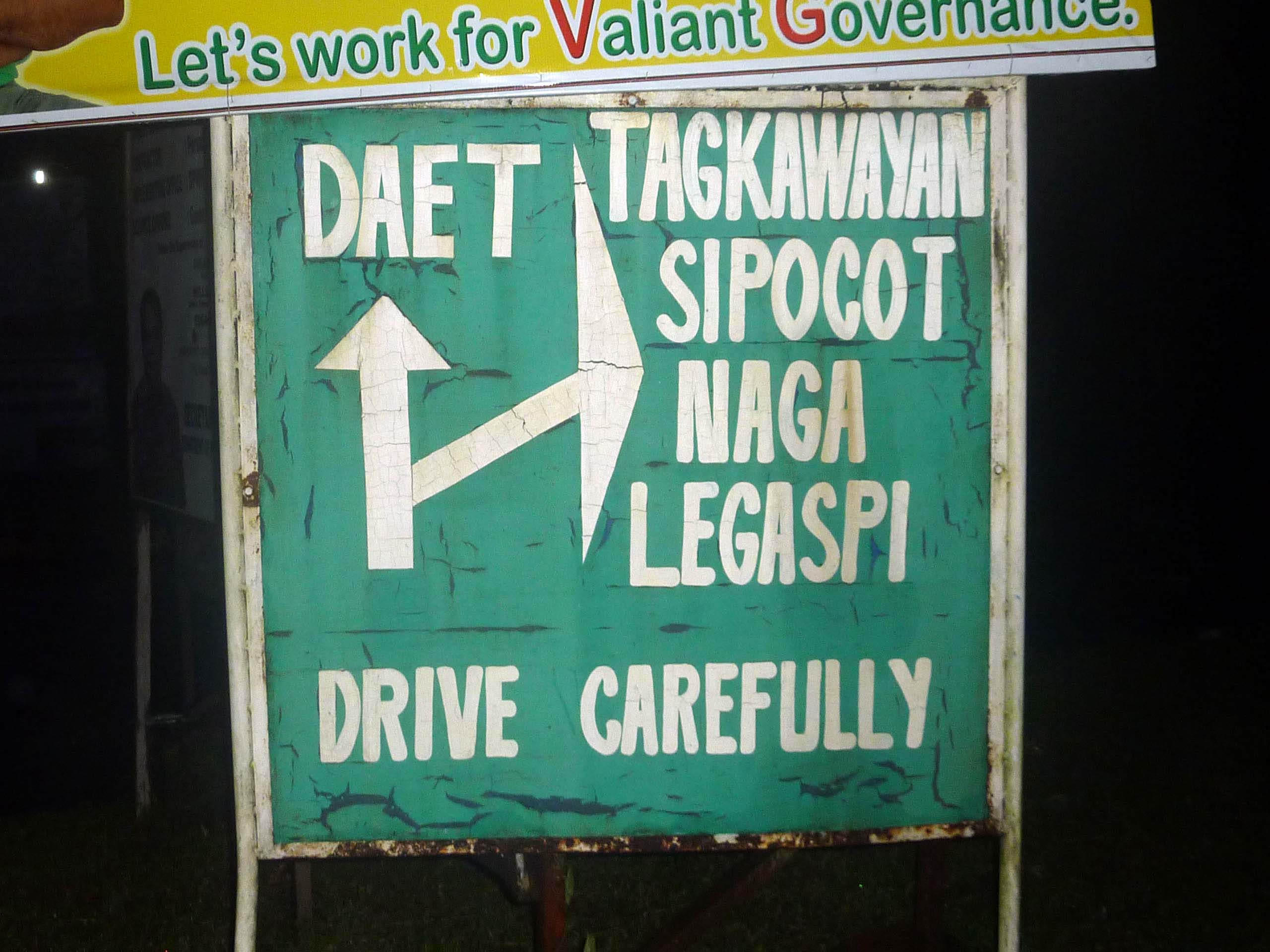 The scooter on Tito's belt snaps after leaving Naga, and JP passes him while Tito sources a new drive belt for his Step. I arrived at Naga at 7:57am and according to my schedule, I was behind in a BIG way. Apparently, the experience I got from riding the North didn't exactly prepare me for the ride in the South. John kept on telling me over and over again that it was easier than riding the North, but I didn't listen. I holed up in Naga to see the sights while I waited for the group on their return trip. The first group consisting of Dennis and Richard had passed Sipocot by 5:48am. JP, who was already on his own, passed through just under an hour later. As part of our earlier plan, John would break from the group in Sorsogon to wait for his club, who had also planned to ride down on that long weekend. Stops were only logged when a rider would tank up his bike. That is why the stops weren't made at major cities. It was dependent on the size of the riders gas tank. JP tanked up at Daraga at 8:53am and Irosin at 10:29am.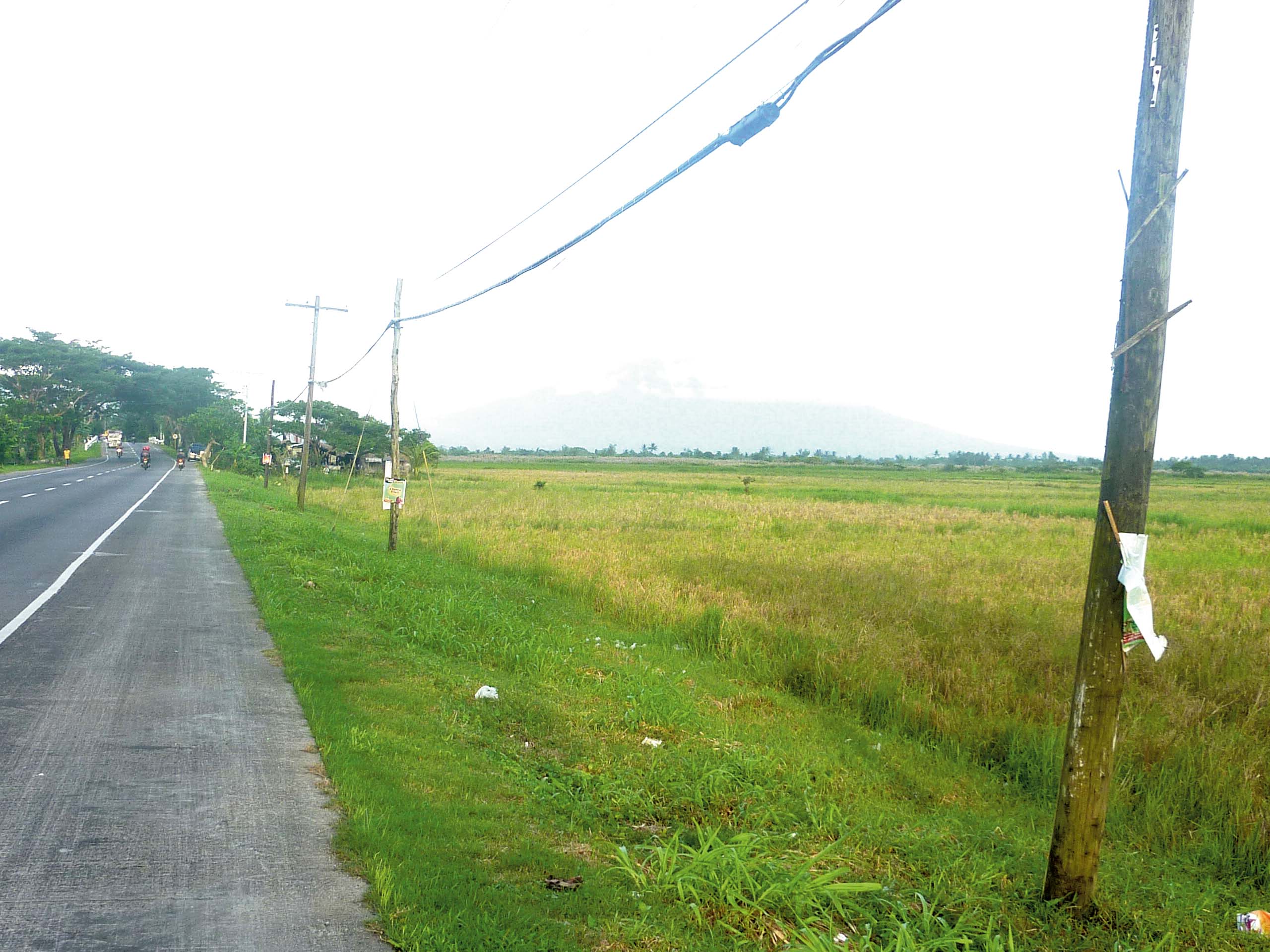 Meanwhile, Richard and Dennis became, what was fondly called, "The Bicol Express." Richard, being a Bicolano, rode up front, which was fine for Dennis, since he didn't know the roads as well his partner. It was a good pair as each rider supported the other. They both arrived at Matnog at exactly 9:36am. This news excited everyone who was following the ride back in Manila. The time set by John on his previous rides was 11 hours (one-way) from Manila to Matnog. The Bicol Express boys, however, did it in 9 hours and 35 minutes. They then decided to take a well earned rest stop for 30 minutes before they made their trek back to Manila. It sounds easy, but the conditions of the ride have drastically changed. By this time, daytime, most people are starting to get up, people are starting to travel, there are more vehicles on the road, and businesses begin to open.
These factors will somehow affect Richard's and Dennis' average cruising speeds.
The pair took off for their ride back to Manila by 10:10am. Behind them, JP arrives at Matnog at 11am, and Tito, who finally got his bike up and running, arrived at 11:33am.  I have to say that Tito's success at finding a replacement belt for his scooter was a result of the group's planning back in Manila. Here's why…
When we agreed to execute the ride on a Saturday instead of a Sunday, we allowed ourselves the option of bike shops being open. Had we run on a Sunday, the shops would have been closed and that could have made the difference in a rider getting the parts or help they needed in a timely manner.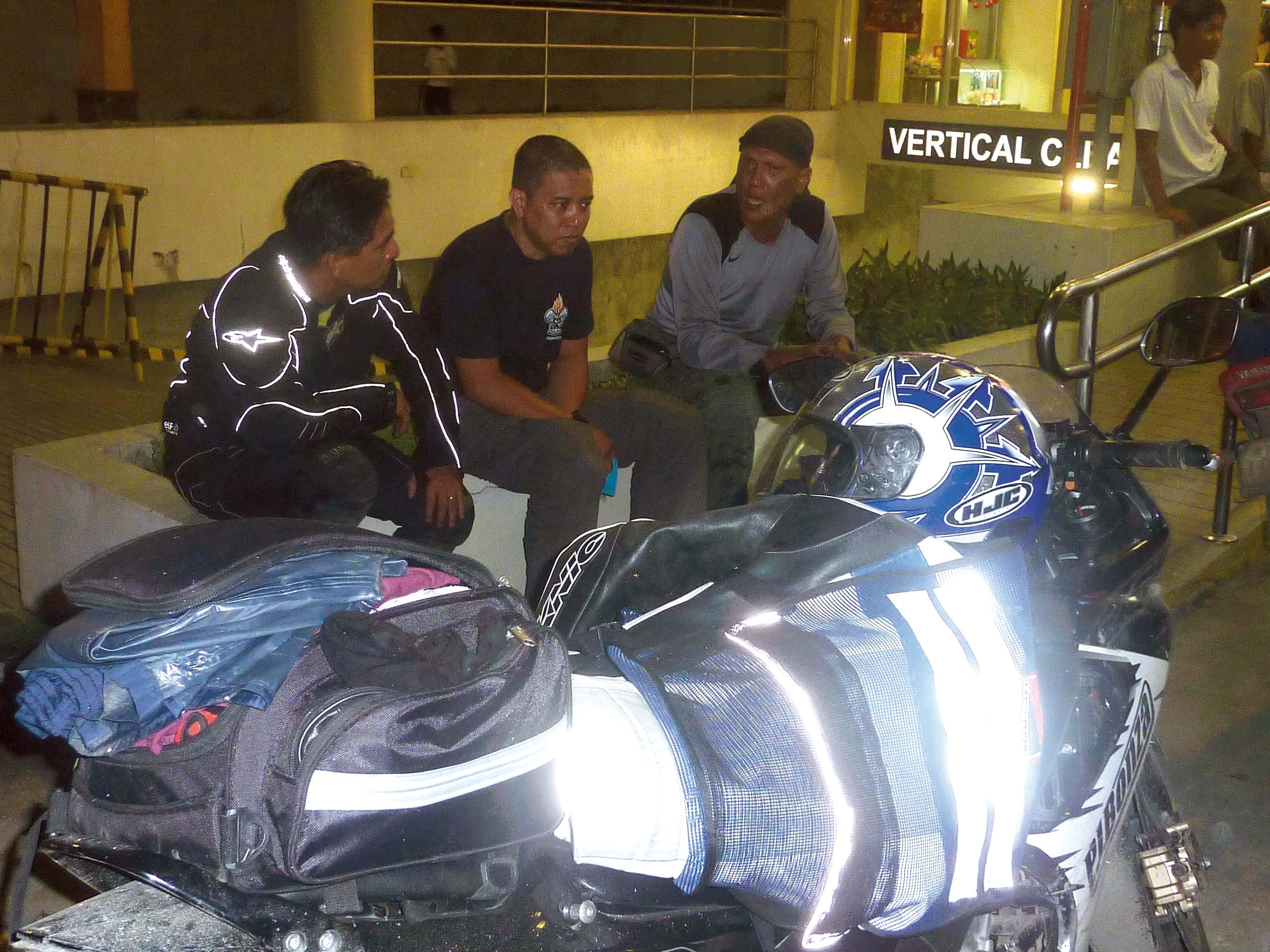 And now back to the action!
With time to spare, the "Bexpress" boys stopped in Daraga to have a family lunch with Richard's wife and kids. Taking full measure of the time they had, they got some rest, checked on their bikes, did some personal business, before resuming the ride at 12:29pm. The ride of the duo going back was, according to them, EVENTFUL.  Fatigue was starting to creep in. Muscles were creaking and groaning. Potholes, mud, the afternoon heat and sun — things were just getting too much.  The boys' bikes held up fine, until it rained… and rained…and rained. The pair was forced to stop along Andaya Highway (Also known as Quirino Highway) to get their bearings again. They eventually reached Calauag.  After having drunk their fill of energy drinks, Richard and Dennis talk about their next stop, which was either San Pablo or Lucena City. Both eventually agreed on San Pablo as they could save time by having less pitstops. So off they went, but the darn "F" word (as in fatigue, people!) just couldn't leave them alone, and Richard's gasoline gauge was already pointing to empty.  But both were determined. They vowed that if they had to push their bikes, then push them it would be!
Richard and Dennis eventually reached San Pablo City safely, and then again planned on their next stop.  Let's toss the coin! Have dinner first on the way, or reach Manila, beat the clock, then celebrate by having dinner? Which would it be? Should they also go back to Petron C5 where the ride first started, or should they go their separate ways once they reached the boundaries of the capital city?  Both agreed that they would end their ride at Petron, at the very same place where it all started.  With no fanfare, no welcoming party, no ticker tape parade. They just had to finish within 24 hours. Zoom they went again!  The ride was a breeze. Until past Calamba, where what met them was the proverbial — TRAFFIC!  Both knew that Manila was close because of the start of traffic, but that didn't stop them.  They were so close to the finish, they could taste the warm, heavy Manila pollution wafting down their nostrils. Victory never smelled sweeter…
The hazards were on!  With horns beeping and like insane riders doing a crazy dance on the SLEX, Richard and Dennis  wove their way, in and out, forwards and backwards, up sidewalks and pavements, anything just to get past the slow, bumper to bumper traffic. Suddenly, the beautiful, gray, concrete sight of the flyover going right to C5 looming on the horizon was a sight to behold!  Illegal u-turns and blasting at top speeds notwithstanding, the starting point, which now became the finish line at Petron C5 near Market! Market! was already the one, lone, ultimate goal. When both got there, Richard hastily got off his bike, quickly whipped out his cel, and the time read 9:36PM.  They did it. Total run time for both riders officially was 21 hours and 35 minutes. Total distance ridden: 1,163 kilometers. The Southern Run had finally been conquered!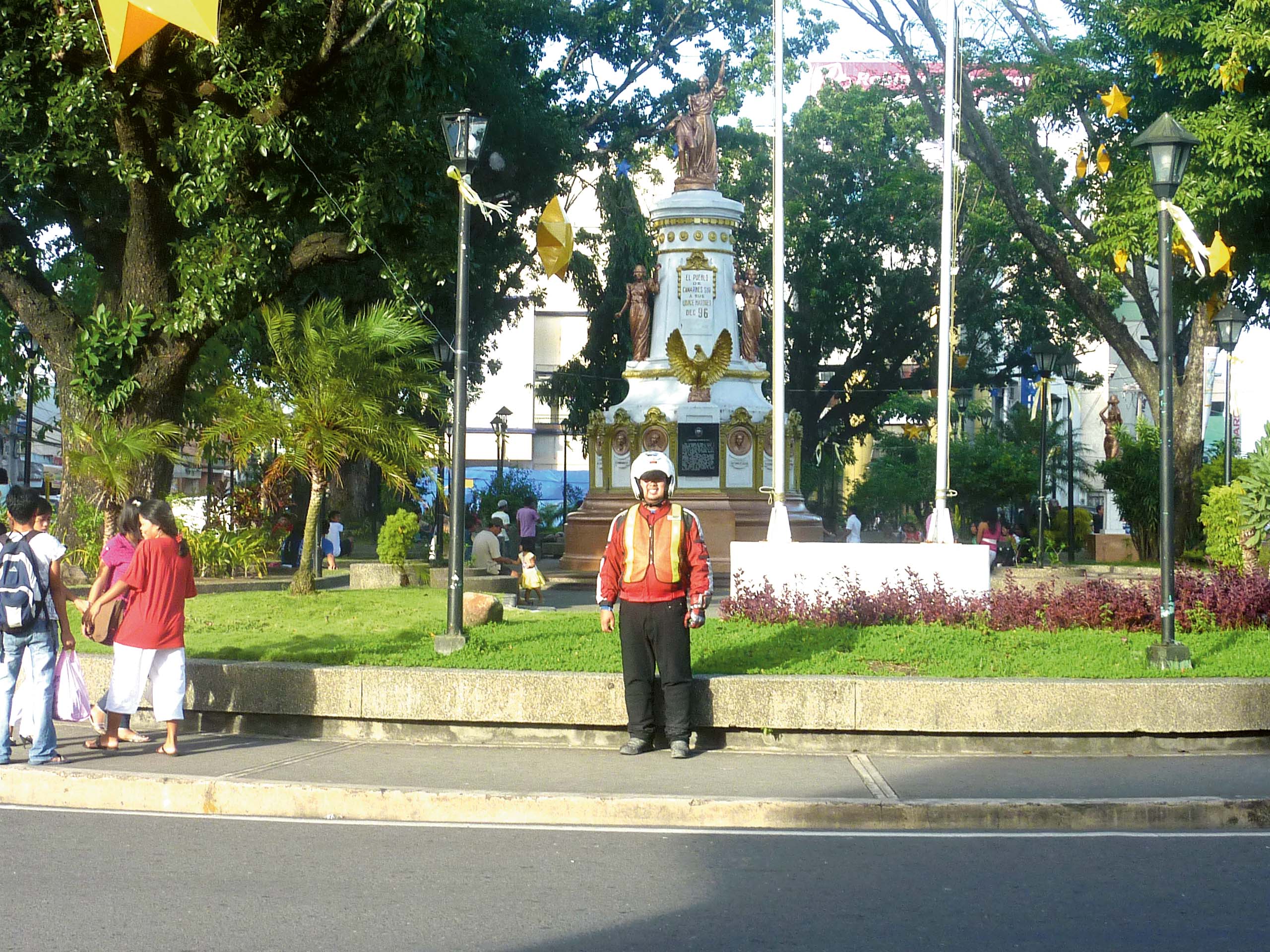 So, for those still asking, "What's the point?" The answer is because it's there. And the point is it can be done. The answer is still truly within ourselves. If conquering our own personal challenges is something that's really worth trying, and really worth doing,then I believe THAT is the point.
*This article was published in InsideRACING's  Volume 8 Number 1  2010 issue.