Mascardo Proves Racing Prowess on Raider R150
Date posted on May 24, 2016
Share this
4S1M-Sum Racing riders dominated the Super Suzuki race at the second round of the Shell Advance Super Series Nationwide Championships in Pampanga last May 22. April King Mascardo spearheaded the 1-2-3 finish for the team. Eane Jaye Sobretodo finished second while Paul Mark Doblada took the third place in the 5-lap race. The Super Suzuki class of the Shell Advance Super Series utilizes Raider R150 race bikes.
Vrei-ar Suba of KOSO finished fourth, Herbert Lopez of 4S1-M-Sum Racing was fifth while JVT rider Gian Carlo Mauricio was sixth. Aldeine Valencia and Robert Ryan Espiritu finished seventh and eighth.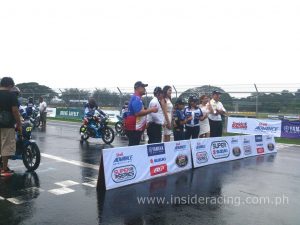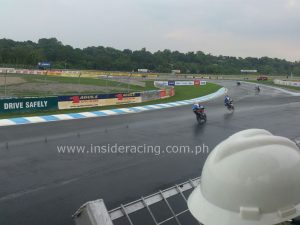 The Super Series is the first ever nationwide championship that gathers the best racers in Luzon, Visayas in Mindanao in a 7-leg series held in different racetracks and street tracks. It is presented by Shell Advance. The Super Series is organized by InsideRACING and The Racing Line. Race chairmen are Mr. Al Camba of InsideRACING which organizes the IRGP and IR Cup and Mr. Jong Uy of the Racing Line. The series is sanctioned by the Unified Sports and Racing Association for Motorcycles, Inc. (USRA). The Super Series is supported by Shell Advance, Yamaha, Suzuki and FDR.
The third round of the Shell Advance Super Series is on July 17 at the Limketkai Mall in Cagayan de Oro.