Mauricio Wins Through Rousing Three-Way Clash
Date posted on September 15, 2020
Share this
A couple of lead exchanges, amazing overtakes and three riders engaged in a thrilling battle for the win made the NGK Spark Plugs Automatic Elite Trophy an epic race in IRGPXIII.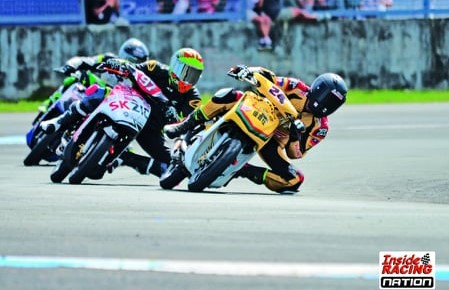 JVT racing team's Gian Carlo Mauricio, Sean Barcial of SK-ZIC-Redspeed-Yamaha-Brisk and KOSO-Yamaha's Dustin Eguerra treated the crowd with an exhilarating 11-lap race. All three were determined to take the win and remained close to each other from start to finish. Exchanges in taking the lead and amazing moves in the racetrack were appreciated by the fans that enjoyed the action from these three top scooter riders who have won IRGP titles already in the past years.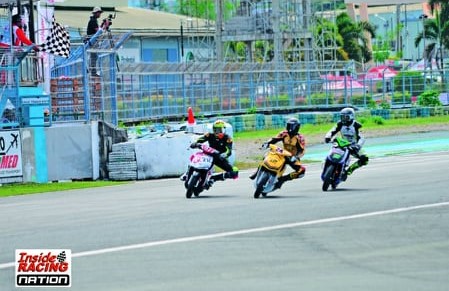 In the end, it was Mauricio who prevailed after a race-long fray. The slim difference in their times manifested the close fight that transpired. Mauricio's total time was 14:07.756s. Sean Barcial finished second with a total time of 14:07.799s while Esguerra who crossed the finish line third clocked in 14:07.820s. The three were on a league of their own and their efforts were admired and appreciated well. Fourth to finish was Gerald Cruz, another JVT racer. Vrei-ar Suba who got the pole position a day before, was not able to finish the race.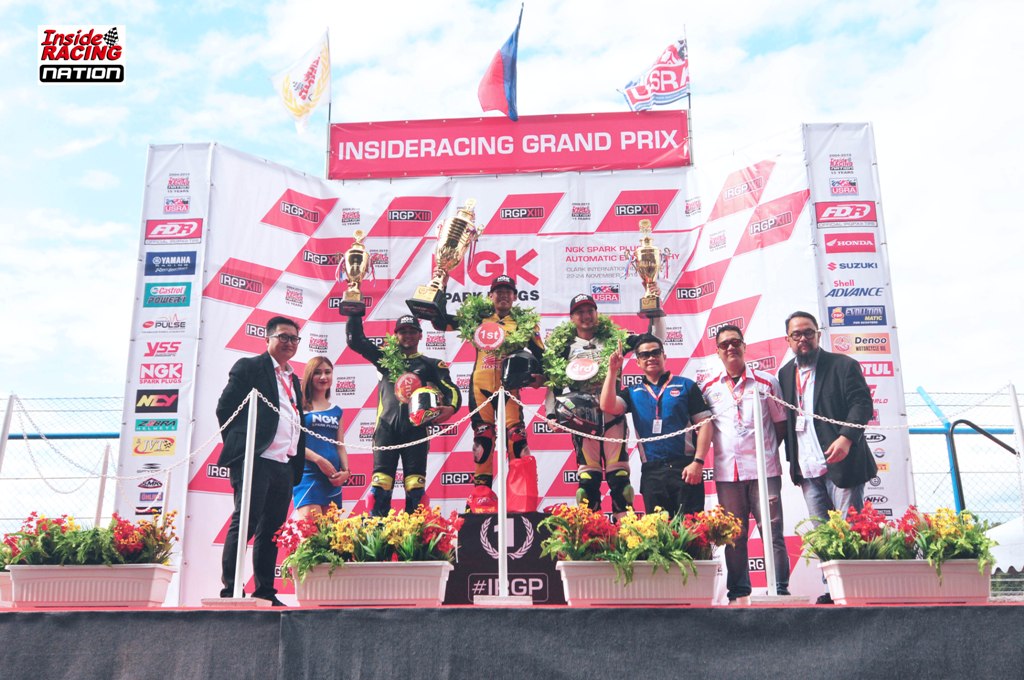 Mauricio who received the Fastest Privateer recognition survived the tough race against Barcial and Esguerra. Not an easy feat considering the caliber of the two. The JVT star rider once again proved that he has superb racing skills and the numerous competitions he has won or lost make him a rider to be looked up to.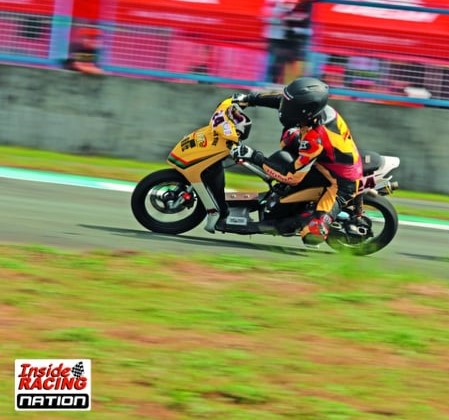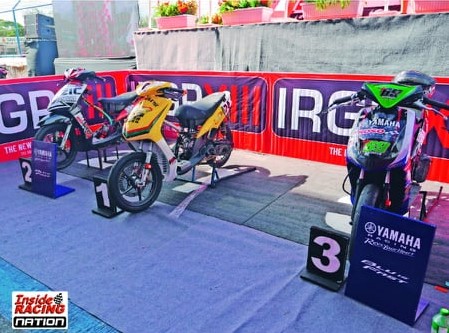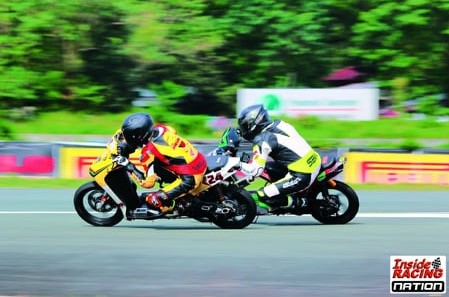 It was also a memorable IRGP for Esguerra who has been competing in the annual event since its first edition. After the awarding ceremonies, while delivering his message and acknowledgement in the standard rider interview, the popular rider proposed to his long-time partner Ellen Javier to the cheers of their friends and the great crowd. He may not win the race but he got a sweet yes. Here's to the engaged couple!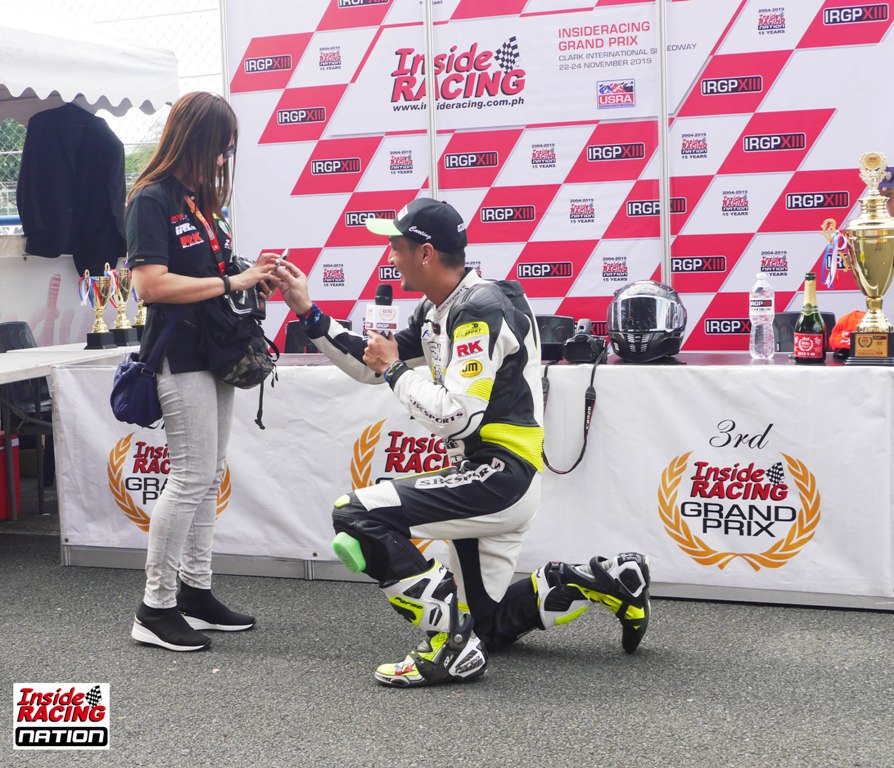 Barcial's second place finish meant another Manufacturers Award for Yamaha Motor Philippines. The SK-ZIC-Redspeed-Yamaha-Brisk rider also registered the 1:09.180s best lap time of the race.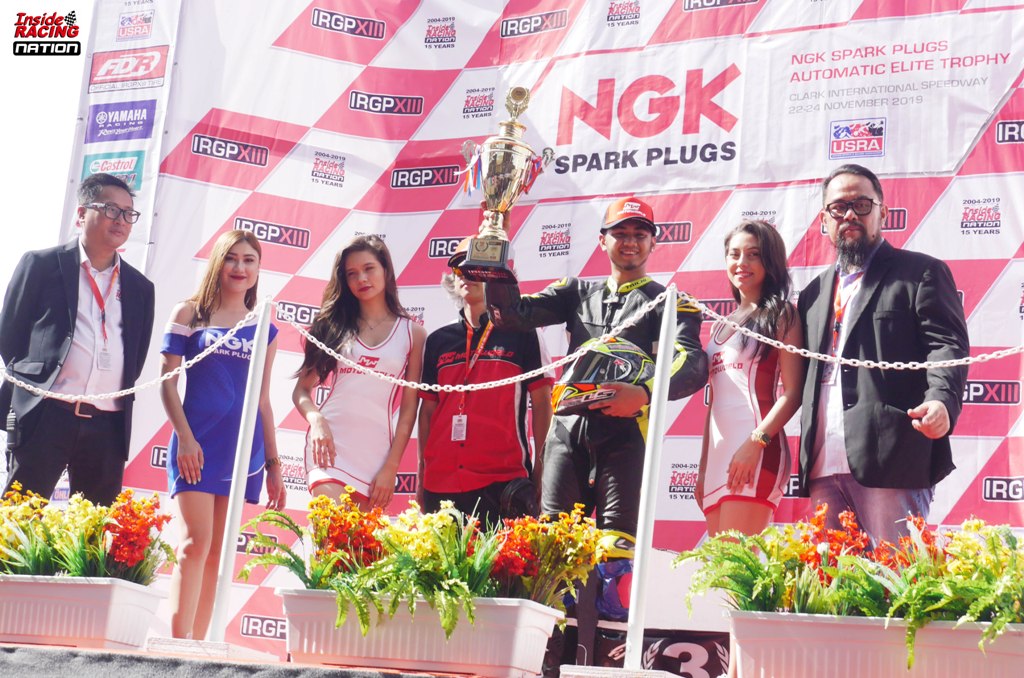 Running together with the NGK Spark Plugs Automatic Elite Trophy class is the IRGPXIII Experience category which featured Beginner scooter riders. Project Fi rider Kervie Bergania triumphed in the special class. Angelo Portal of Ahnja Racing and Irvin Abasta of Team Popeye placed second and third.  Reggie Centeno who was also supported by Team Popeye finished fourth. Raymund Doroteo of Project Fi placed fifth. Yves Laurence Lu, another Team Popeye rider unfortunately was not able to finish the race. Looking forward to see these riders in IRGP again.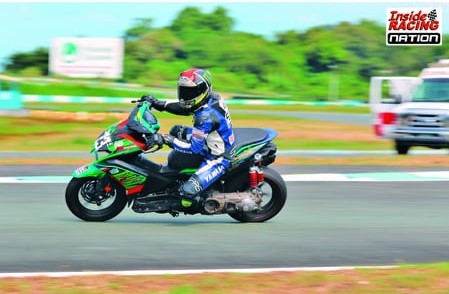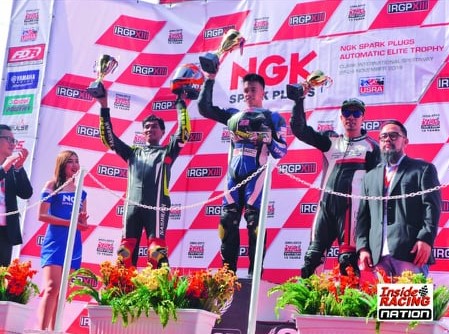 This was published in InsideRACING Magazine's Volume 18 Number 1 issue

Thank you for visiting insideracing.com.ph. You may express your thought below through the comment section. You may also follow us on Facebook, on Instagram @Insideracingnation or on our YouTube channel.