McKinley Kyle Paz is Participating in the 8th Yamaha VR46 Master Camp
Date posted on August 10, 2019
Share this
Racers from Southeast Asia and North America Selected for 8th Edition of VR46 Master Camp
Yamaha Motor Co., Ltd. is proud to announce that the Yamaha VR46 Master Camp, a training programme to develop young riding talent run in cooperation with Monster Energy Yamaha MotoGP rider Valentino Rossi's VR46 Riders Academy, will be held in Italy over the five days of September 4 to 8. The programme will build on the participating riders' experience to up their skills, knowledge and motivation.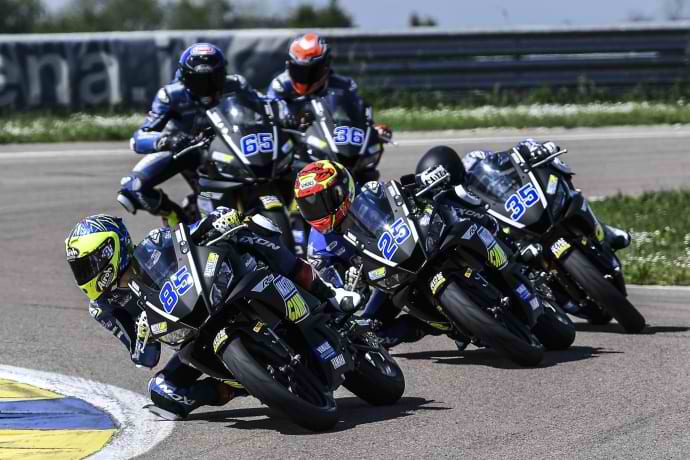 This eighth edition of the Camp will be the second run this year following the one held in May, and will feature four riders from Southeast Asia—two from Thailand, one from Malaysia and the first-ever participant from the Philippines—and one from Canada. This means following its conclusion, the Master Camp will have seen racers from 15 different countries participate since its inception. Just as in previous editions, these young racers will go through a week-long curriculum of training and instruction under the guidance of the VR46 Riders Academy's staff and affiliated MotoGP riders, heading to venues like Rossi's Motor Ranch in his hometown of Tavullia and the Misano World Circuit Marco Simoncelli.
Yamaha began work in 2015 to establish the infrastructure for young prospects to step up through the ranks of motorcycle racing in order to discover and develop talented riders who can flourish on the world stage. The Yamaha VR46 Master Camp programme was created in 2016 as part of these efforts and has been held seven times to date. The 37 mostly teenage participants so far—including one female racer—compete in various championships primarily with the YZF-R25 and YZF-R3 and hail from 14 countries in all: Australia, Brazil, Canada, Finland, France, Indonesia, Italy, Japan, Malaysia, the Netherlands, Spain, Thailand, Ukraine and the United States.
Previous Master Camp graduates have shown marked improvement, such as posting stronger results in their respective series upon returning or stepping up to full-season rides in higher classes and categories of racing. More than a few are racing in series like the World Supersport 300 (WorldSSP300) Championship, CEV Moto2 European Championship and the Asia Road Racing Championship, and their upward progress as racers is expected to continue.
Lin Jarvis, Managing Director, Yamaha Motor Racing
"We are very happy to announce the start of the second Yamaha VR46 Master Camp of 2019, already the eighth edition since the start of the project.
"I was there when the Yamaha VR46 Master Camp plan was 'born' in Valentino's office at the VR46 headquarters. This collaboration between Yamaha Motor Company, Yamaha Motor Racing, and the VR46 Riders Academy was set up with the aim to provide young Yamaha talent with professional support to give them the skills and knowledge they need to make the next step in their careers, and we have redefined the programme each time to make it suit the young riders' needs and preferences better with every event.
"So far, the Master Camp has hosted 37 participants, hailing from 14 countries in all: Australia, Brazil, Canada, Finland, France, Indonesia, Italy, Japan, Malaysia, the Netherlands, Spain, Thailand, Ukraine, and the United States. We are thrilled to add another country to the list as we have McKinley Kyle Paz from the Philippines joining us in September.
"We hope that during the upcoming edition, the new students will have fun training alongside the VR46 Academy riders and gain the push in motivation they need to raise their level, like we've seen with Master Camp graduates Keminth Kubo, Galang Hendra, and Tomas Casas before them, to name just a few."
Valentino Rossi, Monster Energy Yamaha MotoGP Rider
"The eighth edition of the Master Camp is approaching! The programme's content was changed for the previous edition after feedback from former students and consulting all the experts that help run this event. I dare say that the last edition was one of the most successful to date, so that gives me, the VR46 riders, and the Master Camp staff extra motivation as we welcome the new riders to Tavullia, my hometown.
"We are very excited to see the level of these riders, because we have heard a very positive buzz about them. Sincerely, we will make them work hard and they will be tired after each and every day, but I'm also sure that they will enjoy every minute of it because the schedule is full of fun activities.
"Both the on- and off-track teachings will be very important for the new guys to help them in their racing career. The VR46 Academy will guide them at every session. I hope the new students will push themselves to the limit and I look forward to their progress and the results after a week of Master Camp drilling."
8th Yamaha VR46 Master Camp Participants
Mckinley Kyle Paz
Nationality: Filipino
Age: 18 (Born in 2001)
Racing Career: 2018 – 16th in Asia Road Racing Championship UB150 class; 2019 – Competing in Asia Road Racing Championship UB150 class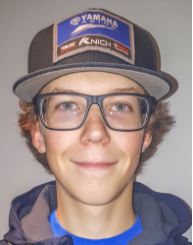 Jack LeClair
Nationality: Canadian
Age: 18 (Born in 2001)
Racing Career: 2018 – CSBK Amateur Lightweight Sport Bike Champion; 2019 – Competing in CSBK Amateur Sport Bike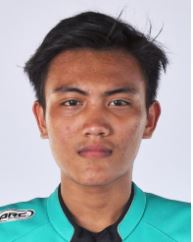 Muhammad Alif Ashraf Bin Tahiruddin
Nationality: Malaysian
Age: 16 (Born in 2002)
Racing Career: 2018 – 3rd in PETRONAS Malaysian Cub Prix Championship WIRA class, 8th in Malaysian Superbike Championship Open 250 class; 2019 – Competing in PETRONAS Malaysian Cub Prix Championship CP115 class, Competing in Malaysian Superbike Championship Open 250 class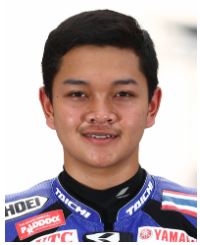 Sawapol Nilapong
Nationality: Thai
Age: 16 (Born in 2003)
Racing Career: 2018 – Yamaha R3 Thailand Challenge U16 Champion, 2nd in Yamaha R15 Thailand Challenge; 2019 – Competing in Asia Road Racing Championship AP250 class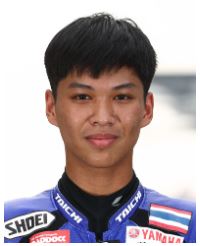 Suttipat Patchareetorn
Nationality: Thai
Age: 18 (Born in 2001)
Racing Career: 2018 – 3rd in Yamaha R3 Thailand Challenge U20, R2M Thailand SuperBikes Championship Open 200 Division 1 Champion; 2019 – Competing in Asia Road Racing Championship AP250 class
See the Yamaha VR46 Master Camp website for more
https://race.yamaha-motor.co.jp/sp/vr46ra/
Credit: mynewsdesk.com