Mexican Low-Rider Yamaha Aerox Stands Out in IR Cebu Bike Show
Date posted on April 20, 2020
Share this
This show scoot built by Password Modifikasi takes inspiration from Mexican Low-Rider Car Culture which began in Los Angeles, California in the mid-to-late 1940's and during the post-war prosperity of the 1950s.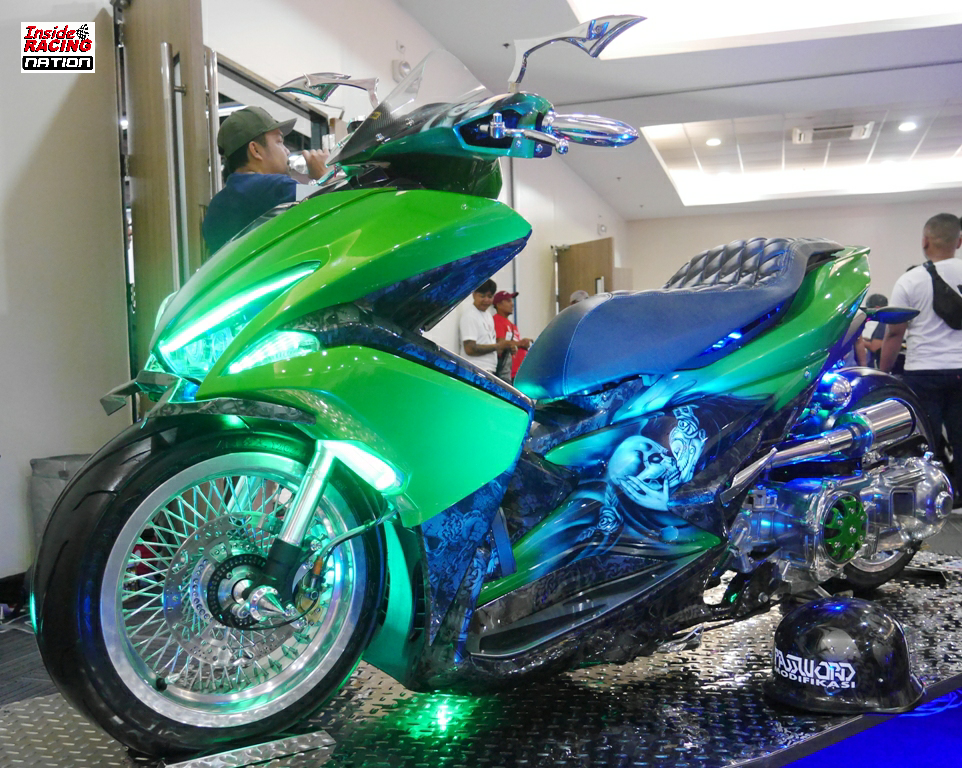 Initially, some Mexican-American youths lowered blocks, cut spring coils, z'ed the frames and dropped spindles. The aim of the low-riders is to cruise as slowly as possible, "Low and Slow" being their motto. By redesigning these cars in ways that go against their intended purposes and in painting their cars, they reflect and hold meanings from Mexican culture or create cultural and political statements.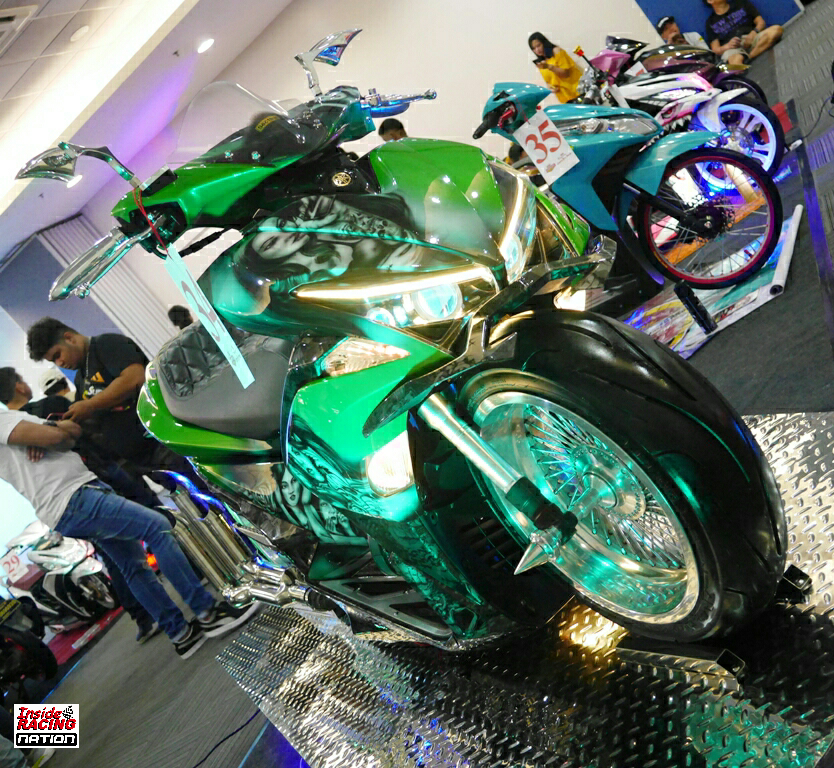 The base bike for this project is the Yamaha Aerox 155. The scoot is owned by Ritche Mataragnon, a businessman based in Cebu. "I have always been fond of bikes even since I was a teenager. Having my own business establishment and my own income enabled me to become more invested in this hobby. I started in 2017 and as time passes by, I became better at my hobby which motivated me to keep going at it. The most exciting part of this hobby is the designing process because we are trying to push the limits of our imagination and combining it with the technicalities, it is very challenging and the creative process is never ending," said Ritche during our interview.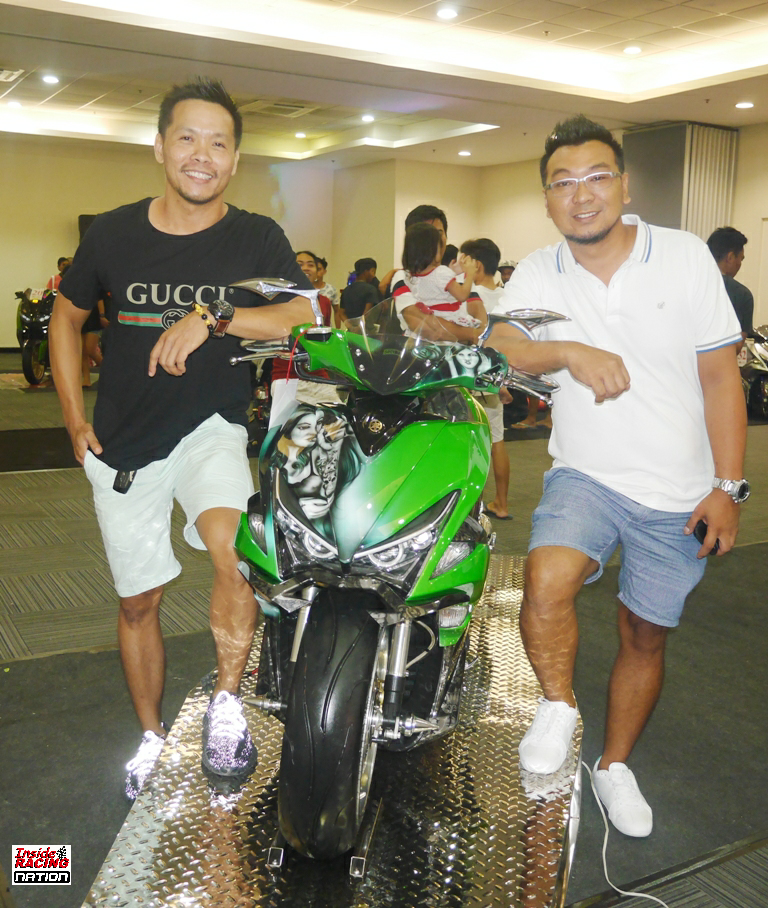 Ritche Mataragon is the defending 2018 Best in Scooter Champion for the IR Visayas Bikefest in Cebu. For 2019, he collaborated once again with his friend Jeffrey Chua of Password Modifikasi and Airbrush Artist extraordinaire Cocoi Franco Jagape. They have built a spectacular scoot that captured the imagination and hearts of those in attendance. The scoot bagged numerous awards in the 4th IR Visayas Bikefest held on August 17 and 18 at the Cebu Trade Hall. It won 1st place in Best in Paint, 2nd place in Best in Presentation, 1st place in Best in Scooter, 1st place in People's Choice and 1st place in Overall Best in Show. Not only did they successfully defend their title, they went on to dominate this year's competition.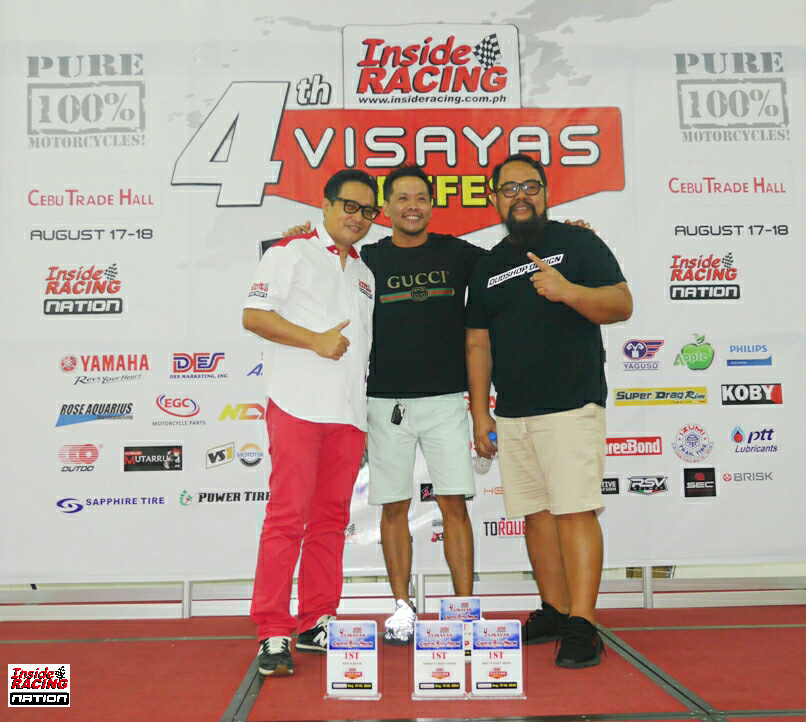 The team behind the scoot certainly brought their Yamaha Aerox scoot project to a whole new level as they have continued to push the envelope to build such an elegant ride. "What is most especially challenging in building the bike is that sometimes what we envision for the bike cannot be done exactly on point. There has to be a lot of revisions and trials before we are able to achieve something close to what we want it to be," Ritche added.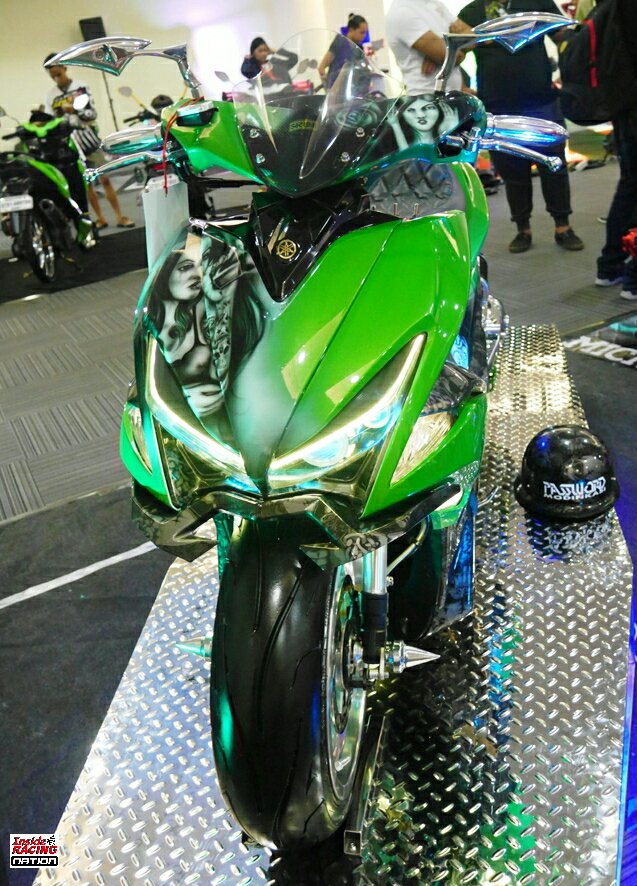 The scoot sports custom-made parts made by Password Modifikasi starting with the custom extended swing arm and the custom 52-spoke wheel set with custom-machined hubs wrapped in ZENEOS Tires. It also has custom made tri-barrel exhaust, custom-made spike axle nut caps, custom-made high-performance air filter, custom-made diamond patterned leather seat, aftermarket fiberglass winglet, low profile bluetooth sound system, Sectbill windshield, tribal flames side mirrors, chromed hand grips, chromed radiator cover, tachometer and a custom-made front and rear air suspension system which can be controlled manually via switch or button or via wireless android control. The major body panels of the scoot was then custom airbrushed by Cocoi Franco Jagape to carry the Mexican Low-Rider theme accentuated by custom "Día de los Muertos"-inspired hydro paint graphics. The scoot is not just a show bike, it is also a highly capable daily driver and it can even be taken on long rides. It is a testament to the craftsman ship and build quality of the team who built it.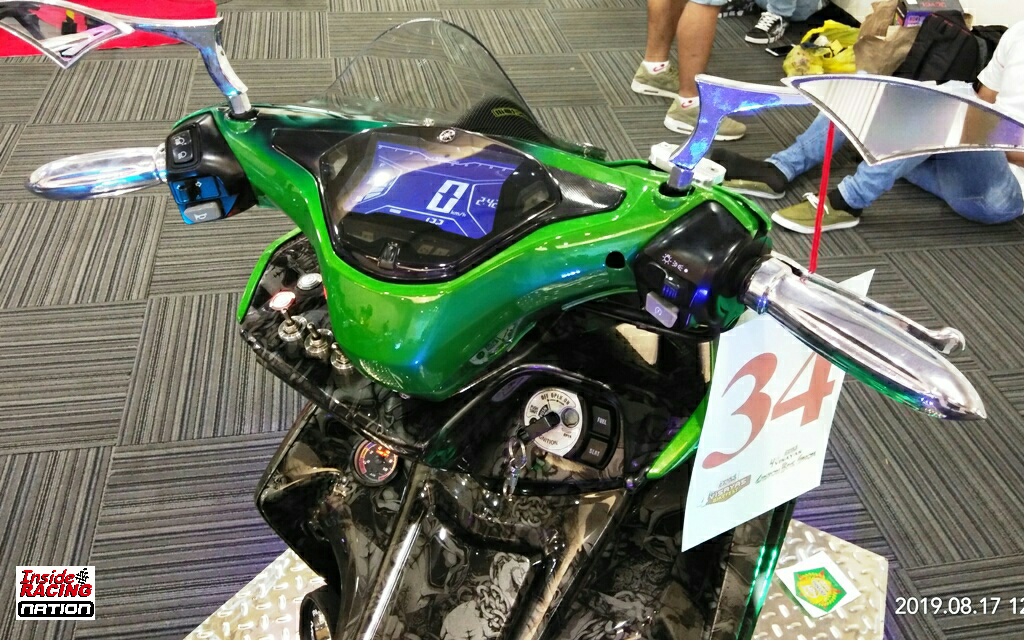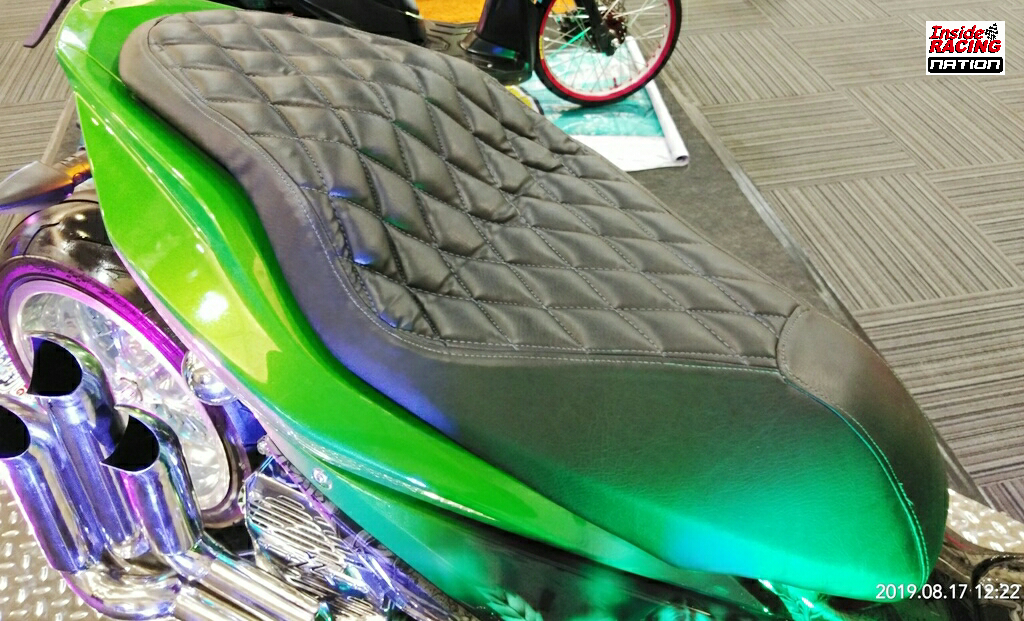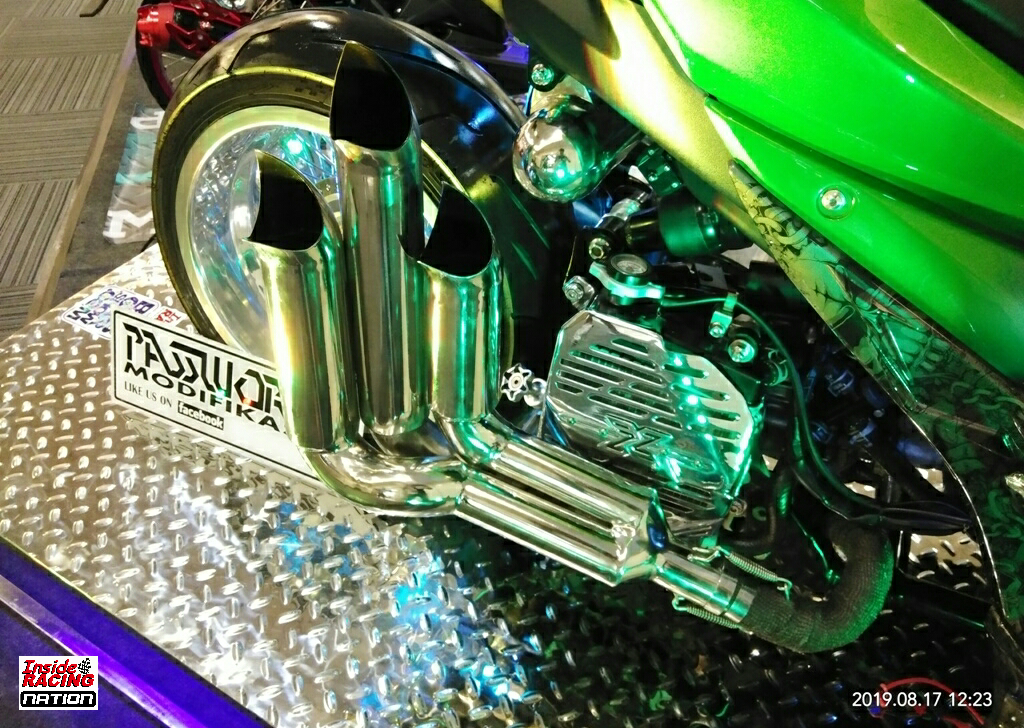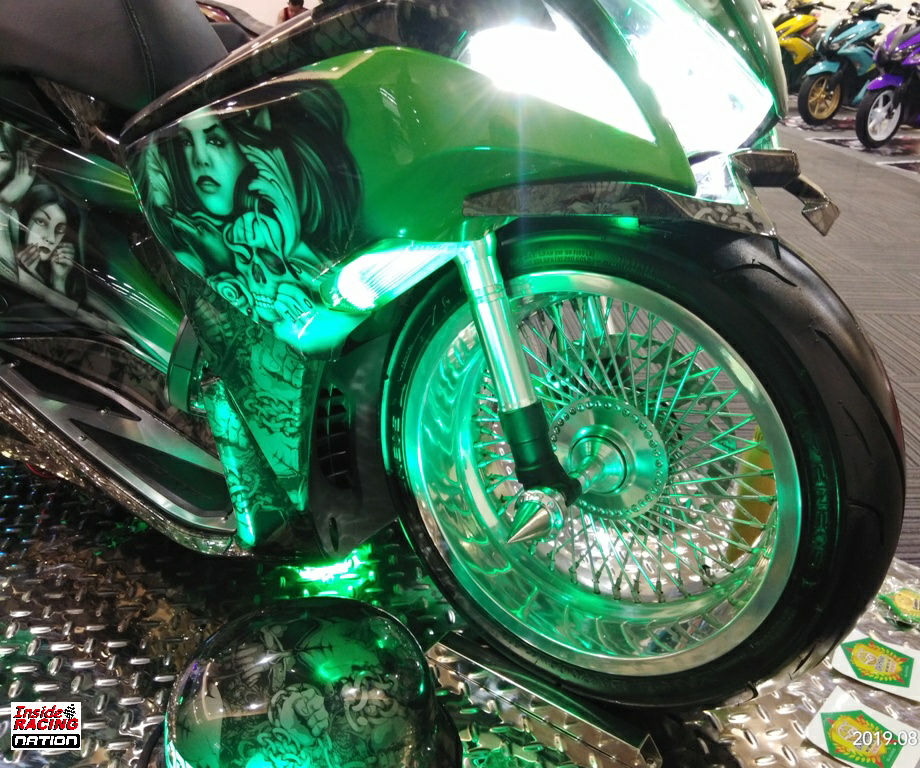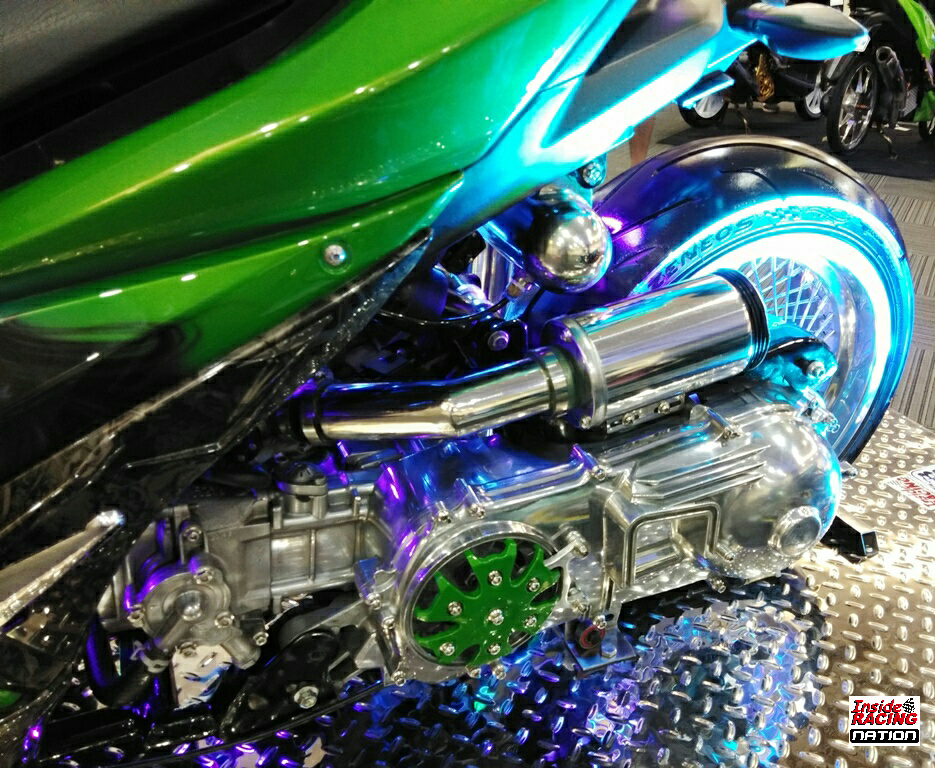 "I would like to thank God and my family for supporting me and the people who helped me like Jeffrey Chua, Cocoi Franco Jagape and Gerwin for making this bike start from a vision to a reality, the people who voted for me in the events and InsideRACING Magazine for featuring me and my bike," shared Ritche.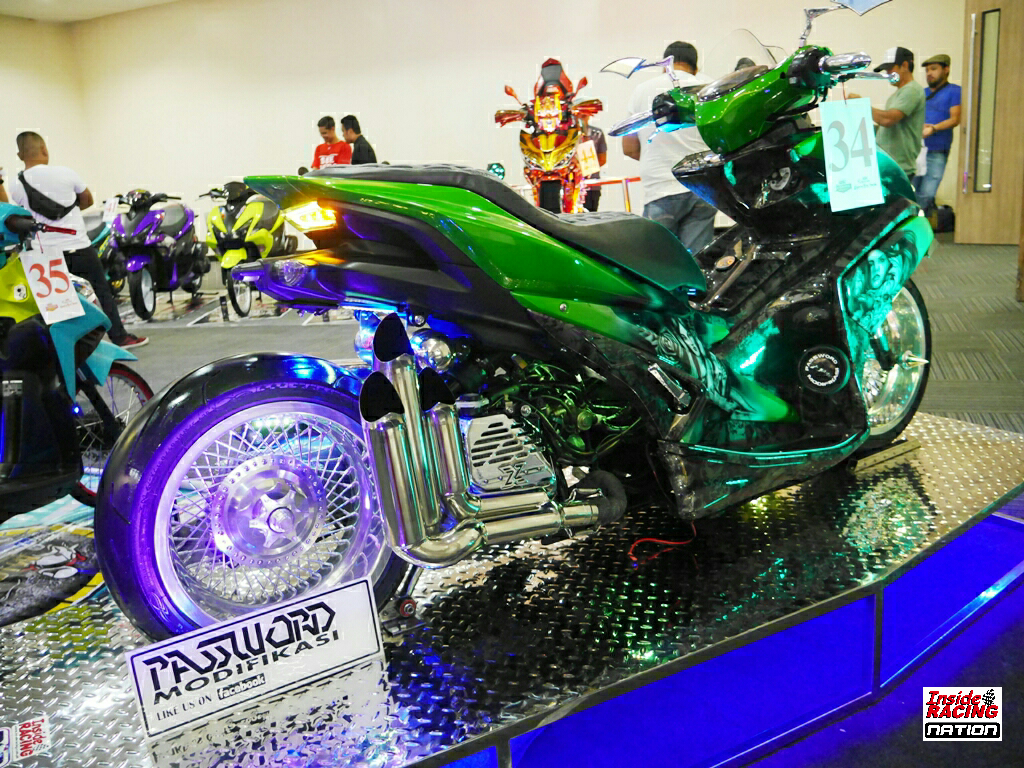 Parts and Accessories Used:
Password Modifikasi custom extended swing arm
Password Modifikasi custom 52-spoke wheel set with custom-machined hubs
ZENEOS front and rear tires
Password Modifikasi tri-barrel exhaust
Password Modifikasi custom-made spike axle nut caps
Password Modifikasi custom-made high-performance air filter
Custom-made diamond patterned leather seat
Aftermarket fiberglass winglet
Low profile bluetooth sound system
Sectbill windshield
Tribal flames side mirrors
Chromed hand grips
Chromed radiator cover
Tachometer
Password Modifikasi custom-made front and rear air suspension system
Side body panels custom airbrushed by Cocoi Franco Jagape
Center body panels custom "Día de los Muertos"-inspired hydro paint graphics
This was published in InsideRACING Magazine Volume 17 Number 8