Mio Sporty Stance Show Scoot from Cebu
Date posted on January 11, 2021
Share this
This stance show scoot is owned by Andy Oliveros, a DJ based in Dubai who also worked in clubs and bars in Cebu City.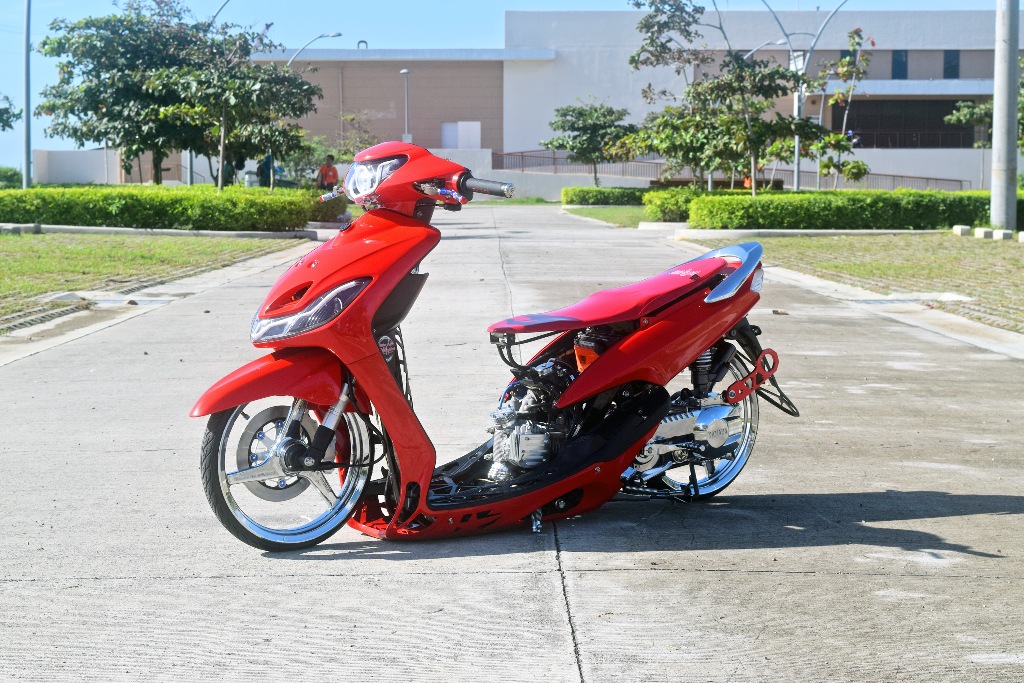 It was built on a 2016 Yamaha Mio Sporty base bike. "It all started when I decided to replace with a shorter rear shock to be able to touch both my feet flat on the ground to have a comfortable ride. Then the mags and tires followed then the front fork and so on. The domino effect continued. As of this moment we are cooking up new upgrades for this featured bike. From that point I was hooked on the Stance concept," Andy shared.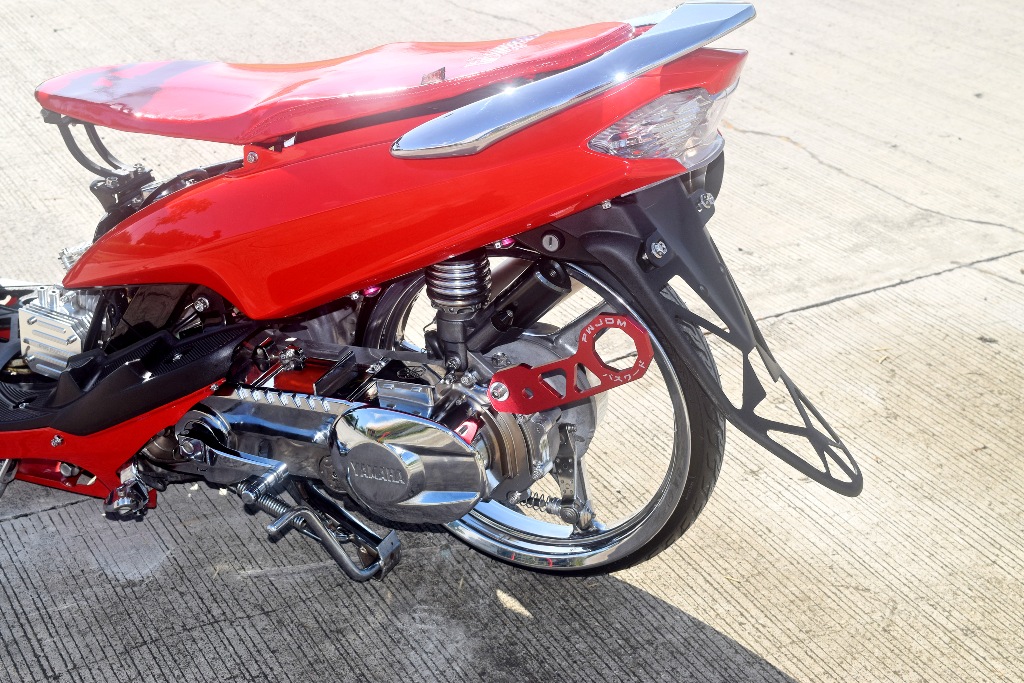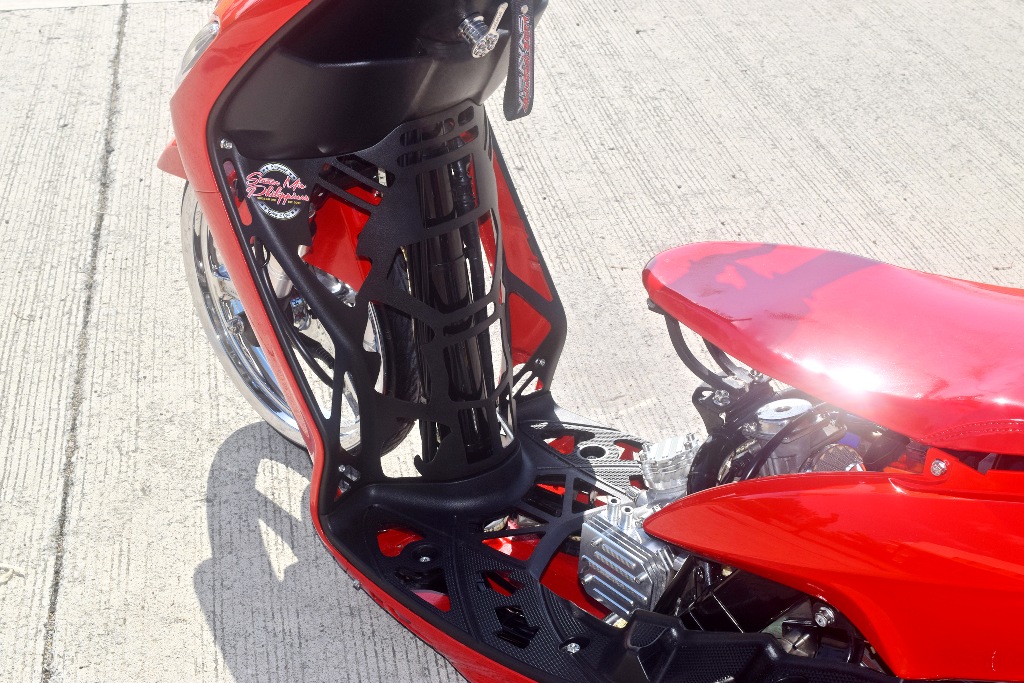 The bike is a fusion of Stance and Thai Streetbike concepts. Andy built the bike with some help and advice from friends who are pioneers of Stance concept. Andy also did research on new parts coming out of the market that would fit his build. "I choose this concept because of the challenge and excitement for searching rare and hard to find parts and I also have the fascination towards Thai Streetbike concept which focuses on lightened parts. The most rewarding aspect of this hobby is learning something new every day which parts fit best or not and sharing knowledge to inspire new ideas in building custom bikes. There were many challenges especially
coming up with countermeasures for mis-fitment of parts and choosing design patterns forthe lighten parts," Andy said.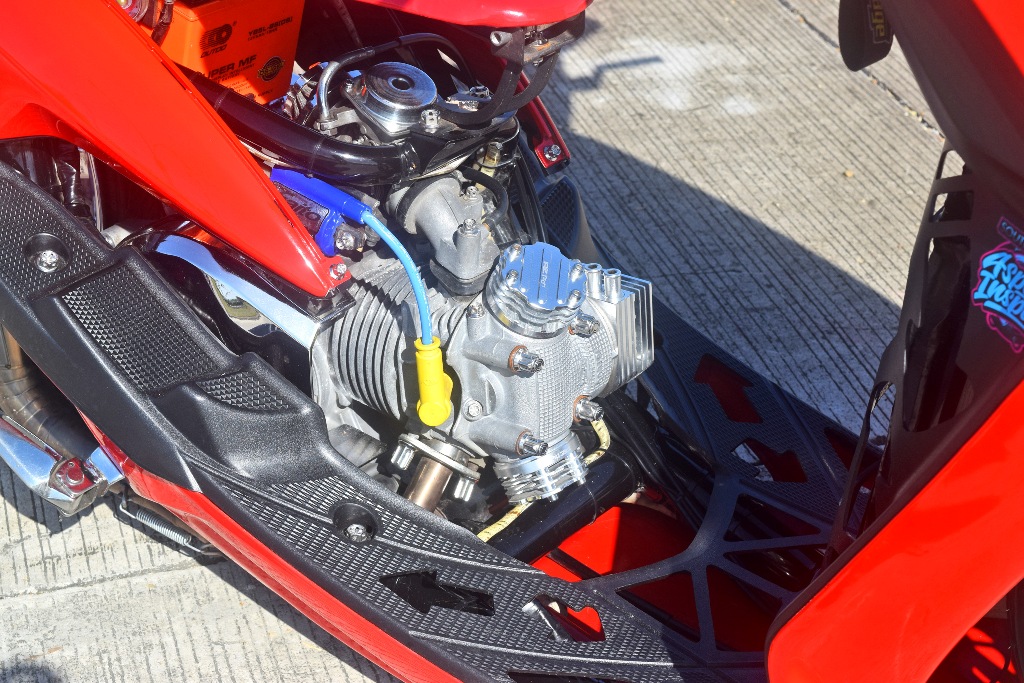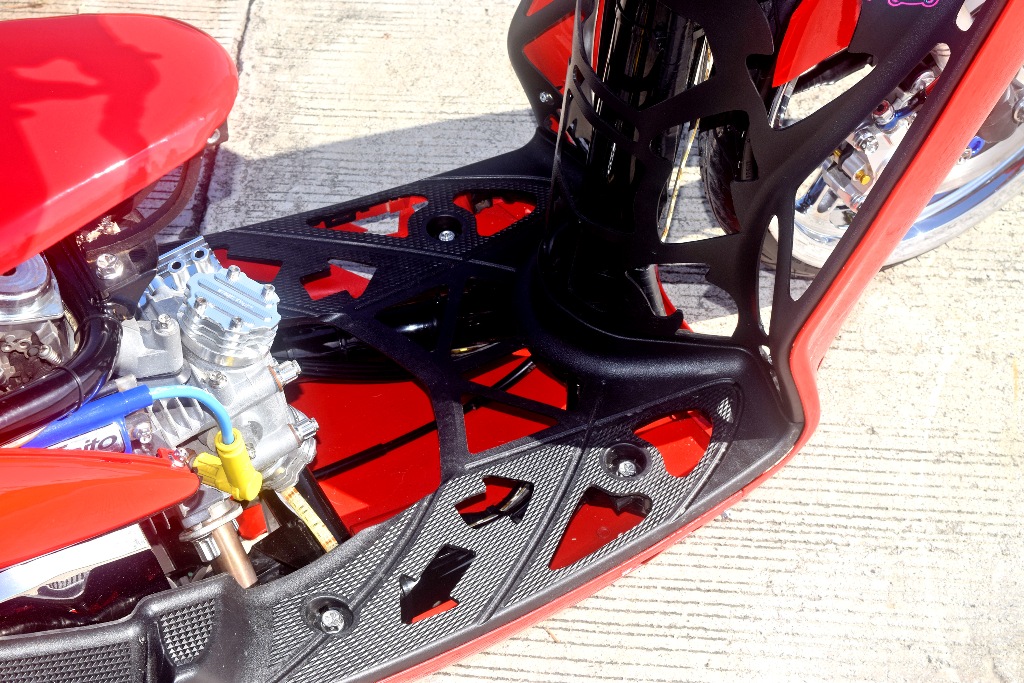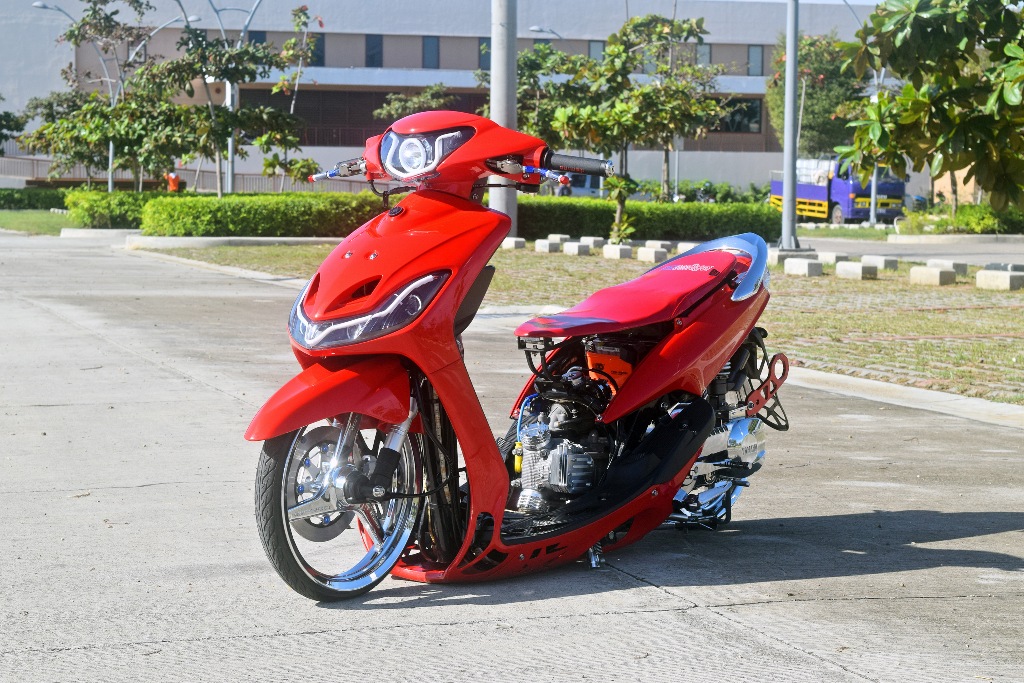 "Huge thanks to my brothers Robin Right and Rich Solon for the major sponsorship every motor show. You know what I mean bros hahaha! Special shout- outs to Mid Coast Street Low PH Family, to SCP and SMP for sharing ideas and to my partner who helped a lot brushing all the white gold bolts every time we had a motor show hahaha! Special thanks to Cebu Pro Visuals, Rich Run Audio Equipment Rentals and Services, City Customs, S&E, Underscoot Zone Trading and to all my friends and haters, keep on building! Thank you so much InsideRACING Nation for featuring my Stance show scoot," Andy expressed.

Parts and Accessories Used:
Daytona 3 spokes mags chromed
Swit's brake caliper
Swit's brake hose
Seven Speed functional front shock
Yayamanin front axle
Quad projector owl eye smiley and eye line
Projector headlight and eye line
KOSO digital speedometer
PSi type brake lever
Domino quick throttle
Domino handle grip
Heng bar end
Lighten leg shield
Footboard, inner fender and rear fender
PZ Tech V2 tappet cover
Faito 7400 racing ignition coil
NCY spark plug cap
seat bracket
Outdo battery
JRP superflat seat
SC Project exhaust
Heng center stand white gold
Hard chromed footrest
Chrome fan cover
Heng brake arm set white gold
Nouvo crankcase chromed
NCY aluminum kick arm starter
Nouvo top cover chrome
Heng duo cap chrome
MTR rear shock functional
Password JDM aluminum alloy trailer hook
All bolt and screws are white gold
This was published in InsideRACING Magazine's 2020 Volume 18 Number 4 issue