Mortal Kombat -ThemednSuzuki Raider 150 From Agusan Del Sur
Date posted on December 14, 2018
Share this
The bike is owned by Jovit F. De La Peña, a control room operator for a mining corporation in Agusan Del Sur.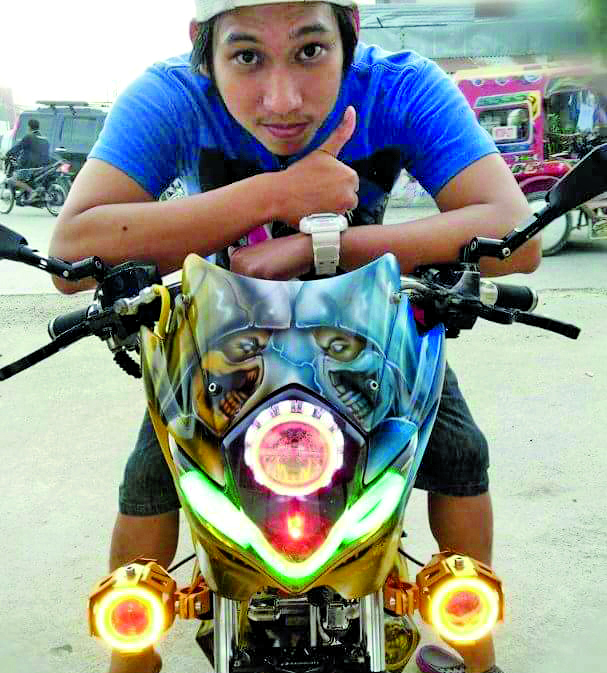 The bike sports a Mortal Kombat theme which is one of the favorite games Jovit used to play when he was growing up. The bike is a mix of his 3 favorite characters of the game – Cyrax, Scorpion and Subzero. The intricate airbrush work was done by Rommel Sudario and the fiber works was done by Earl Zane Ang from Cagayan de Oro City. The bike is Jovit's daily driver and he has been using his bike for almost 3 years rain or shine and through good and muddy rough roads. It has been his reliable partner in his livelihood. "I've been modifying my bike since I was assigned in this area; there was nothing to do in such a rural area. No smartphones and good internet connection around 3-4 years ago, so I started designing and modifying my bike, calculating the cost at the same time. I'm not from a rich family nor a businessman so money is a realissue, but I didn't mind. As long as you have a goal to set, you canfind away,"Jovit reiterated during an interview.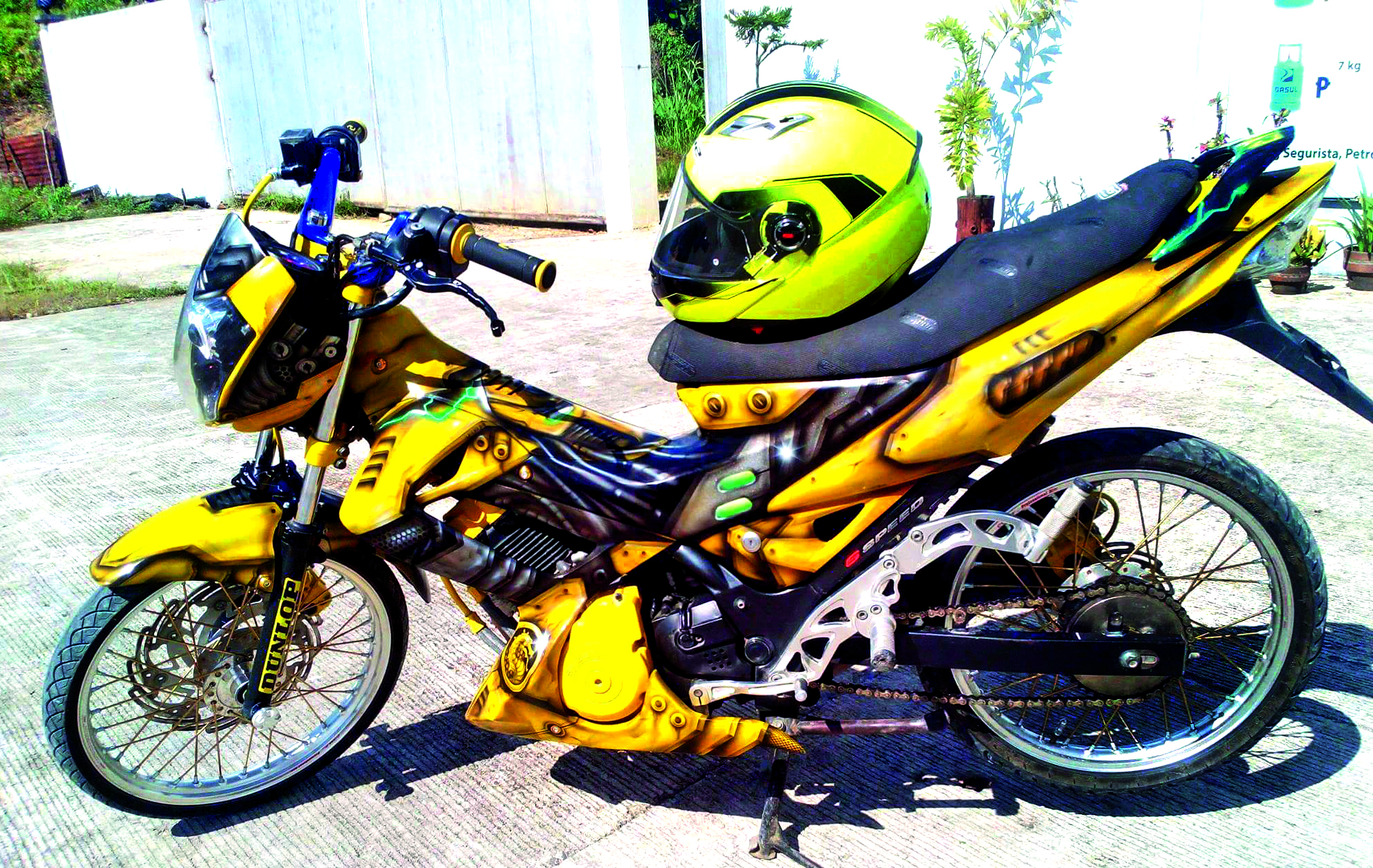 "The part of my bike that I'm very proud of is the air brush work and fiber job. It's unique compared to other modified bikes or Raider 150motorcycle. I'm still amazed by the airbrush and fiber job of my bike. Accessories can easily been stalled by any shop but the airbrush art is another level. It takes real talent to achieve so much detail. Together with some fiber works, it gives the bike a unique personal look which sets it apart from other Raider150s," Jovit added. One of the biggest challenges for building this bike is the location. Jovit is assigned in a very remote and isolated area. To get the parts and accessories including the air brush work and fiber work it had to be transacted online. All items had to be delivered for pickup at the nearest municipality which was around 50kmsfrom where he was staying. But still, Jovit persevered to achieve the vision he had for his beloved motorcycle. He had no team nor crew behind him so most of the installation swere DIY. That made this bike really special because it was his own effort that he put on the bike to reach its current state. Jovit has this message to all the individuals who have helped him in building his bike.
"I give my thanks to my family and my girlfriend Divine Grace Silos for supporting me. I would also like to thank the trusted people who I always transact via online – Airbrush: Rommel Sudario (Sudario Airbrush), Fiber works and headlight installation: Earl Zane Ang, Accessories Online Sellers: Pablo Dacullo, Brian Delos Santos, Caren Zaragosa Balintong, Mickey Fallen, Mark Piedad and Julius SolivenFor Safety/Motor Gears: Jhet Adriano (Jhey Moto Gears), Decals and Tees: Daryl Angay(Chapter President) and to our club SuzukiRaiders Club. Special Thanks to InsideRacingMagazine for featuring my bike."
"Money is a real issue, but I didn't mind. As long as you have a goal to set, you can find away".
– Jovit F. De La Pena
MODIFICATIONS SUZUKI RAIDER 150
Parts and Accesories Used:
Racing Boy handlebar/grip
Racing Boy fork stabilizer
Racing Boy levers
Racing Boy hose
Racing Boy caliper rear and front
Racing Boy chain cover
Racing Boy oil filter cover
Drive-stock chrome side mirror
CNC engine sprocket cover
CNC engine/crank set cover
Comstar rim and ZOX hub set stock mags
Yoshimura stock pipe
Somjin/Bride seat assembly
Chrome Dazzler crank set
Chrome oil cooler set
HID Xenon 2.5 projector
U9 transformer light assembly