Moto de Guerre Military-inspired Brat-Café by Poordoy Moto
Date posted on October 12, 2020
Share this
Featured here is a Brat-Cafe Haojue HJ Cool 150. The bike is owned by Erwin John "Johnny" Mamhot. It is a tribute to his late father Petty Officer 2nd Class Sherwin Mamhot who served in the Philippine Navy and Philippine Coastguard, hence, they dubbed it as "Moto de Guerre" which translates as "Moto of War". The bike was built by Daryll John Pil of Poordoy Moto based in Linao, Talisay City.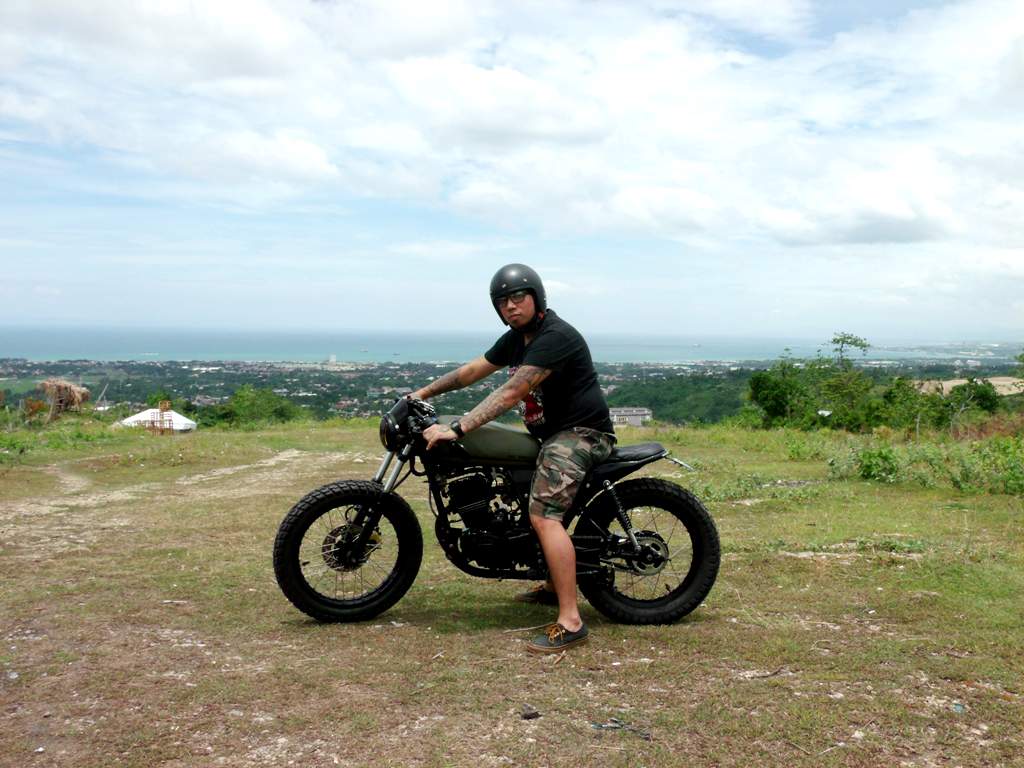 The bike was a gift from his late father a few years ago to serve as his daily driver. Johnny works as a corporate consultant. He started to admire old bikes (choppers, Harleys and cruiser bikes) since he was just a kid. Then he was introduced to the Café Racer Custom Culture which he became really passionate about. We got to interview Johnny and Daryll to share with us their journey in building the bike.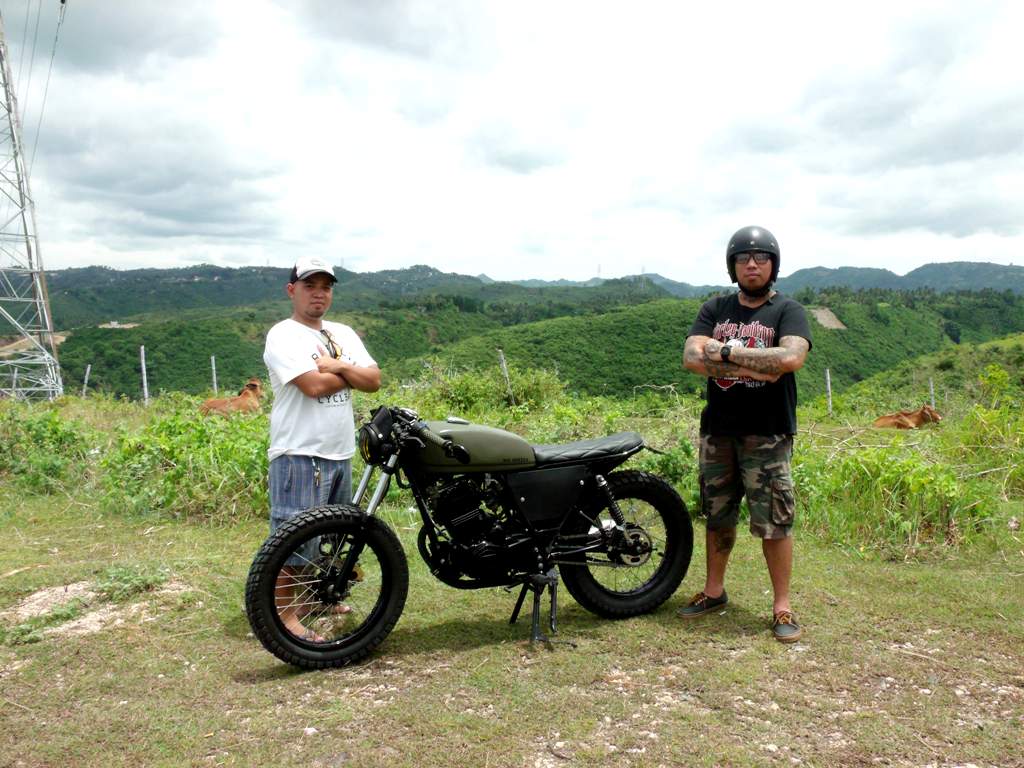 Daryll John Pil of Poordoy Moto, the builder of the bike, describes the journey or the build process which took 8 months to complete as he was working on other projects so work on it was on and off. "When I accepted the build commission for this bike, I did not touch it for a few days, I had to study and imagine the bike for what it is and what it could be. First order of business was to change the tank. The owner wanted to use a barako tank but it is too mainstream nowadays so I went with a surplus Yamaha RXT135 tank. It had lots of dents but I managed to pop most of them then I kept the rest of the dings and creases to retain its character. Next thing was the sub-frame. I minimized the curvature of the sub-frame loop since we were gonna utilize an integrated LED strip for its brake and signal lights. The LED strip is secured within the sub-frame loop itself, not the usual tape nor cable tie. The seat pan is made from fiber glass. I also converted the wheels from mags to spokes using mostly surplus parts. The owner and another friend helped me out in stripping the old paint off some parts. When it came to painting, assembly and rewiring, I was all alone again but it was all worth it since the owner is happy with the outcome. It's not really a highlight but I am proud to say that most of the parts I used on this build is surplus. The most challenging part of this build was the redesigning and welding of the frame since the base bike is not your common standard bike with a straight subframe and aesthetic lines. I had to make it look nice."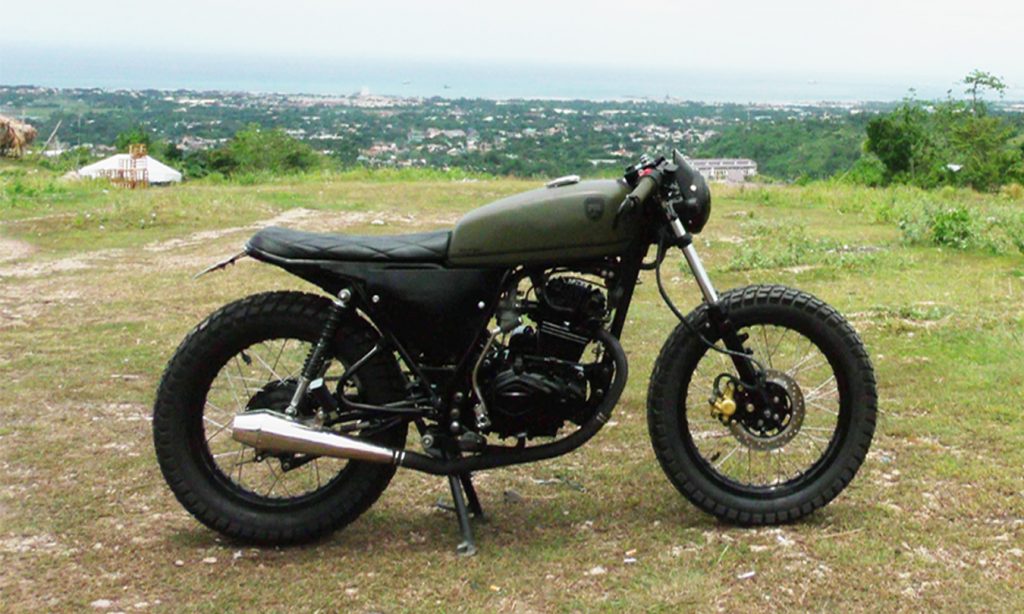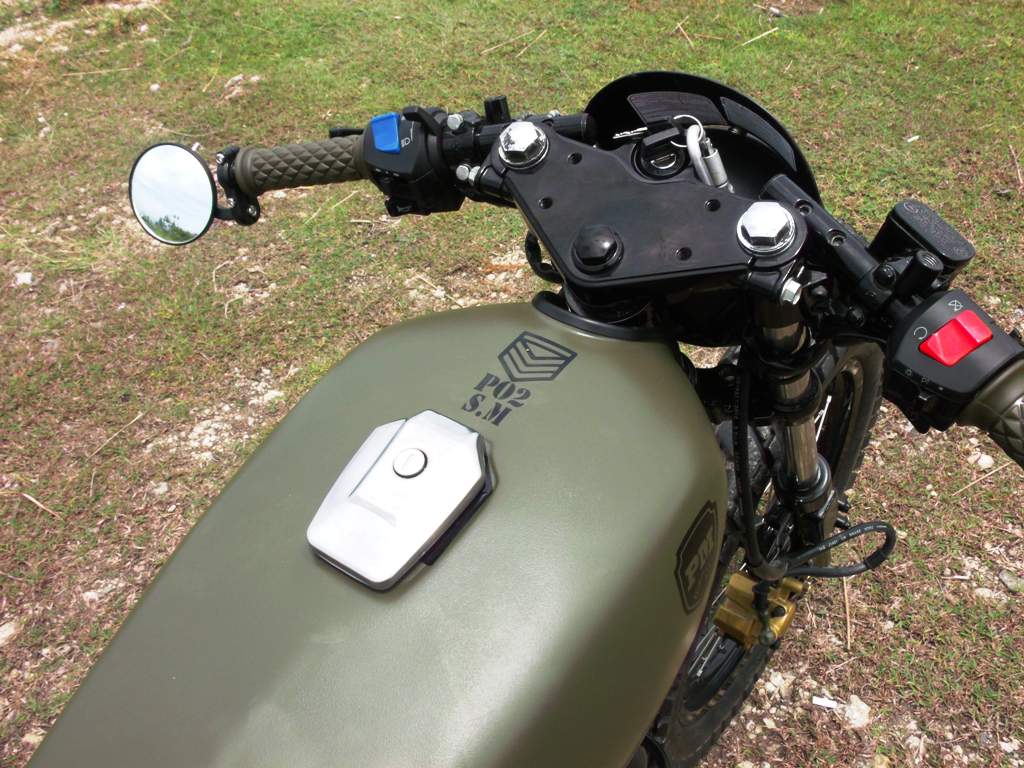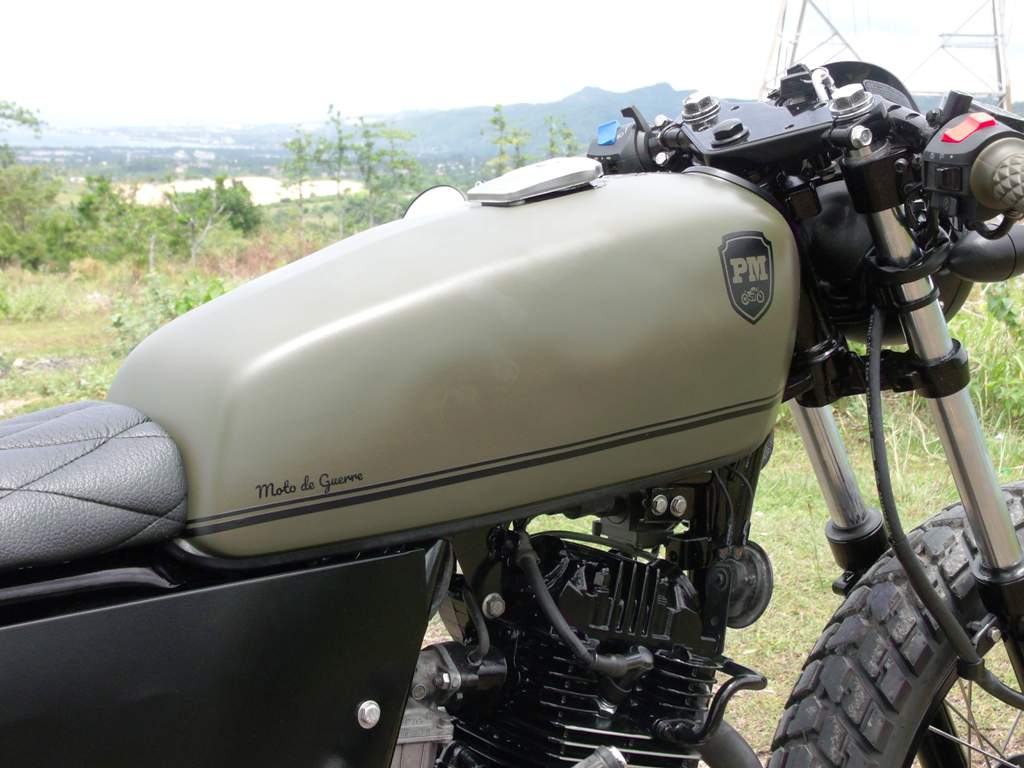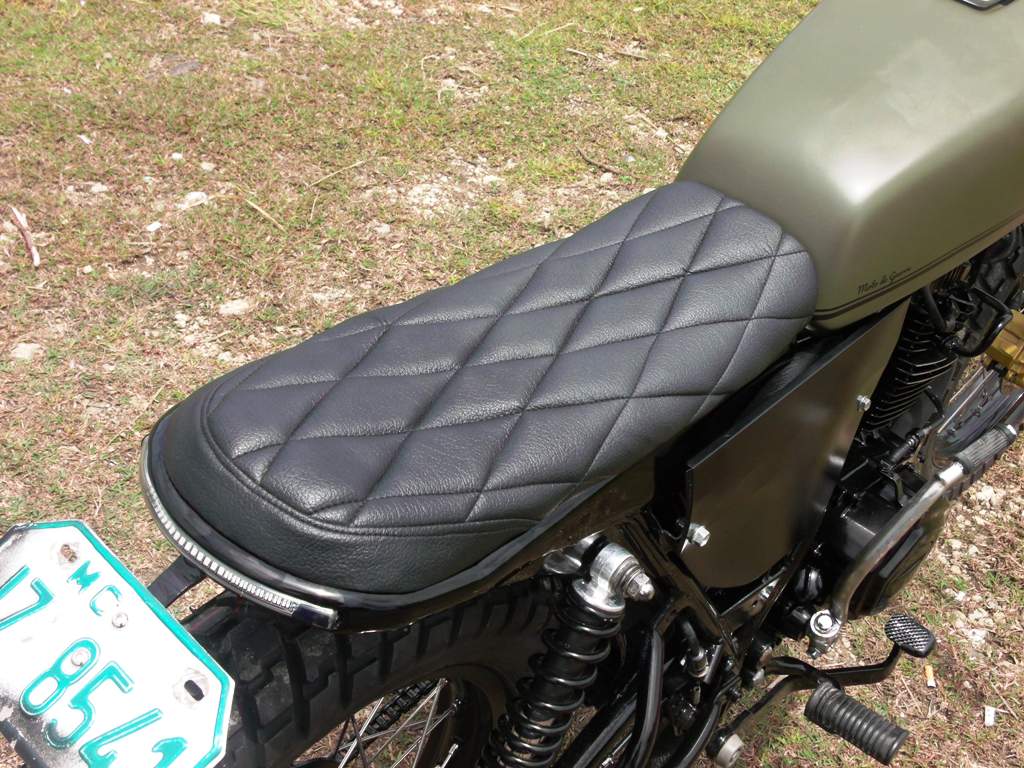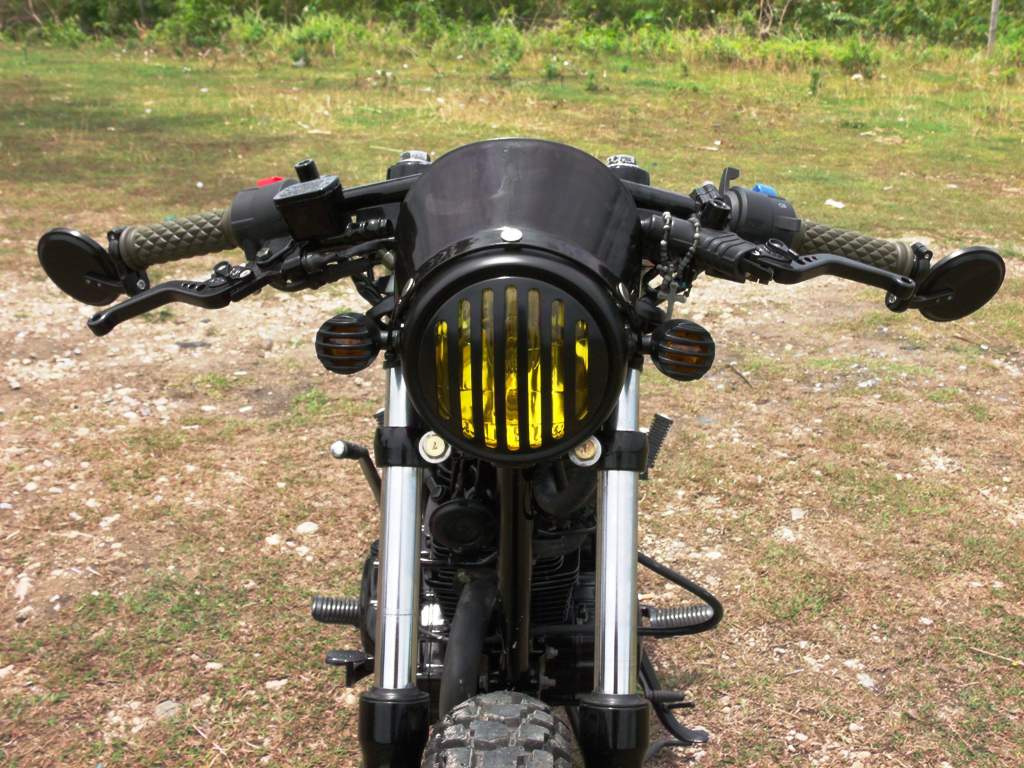 It was really surprising to learn that Daryll is a registered nurse. One would thought he was a full time mechanic at first. He is indeed a talented and multi-skilled individual. He is a self-taught mechanic, metal fabricator, painter and motorcycle electrician. Aside from that he is a highly skilled cook.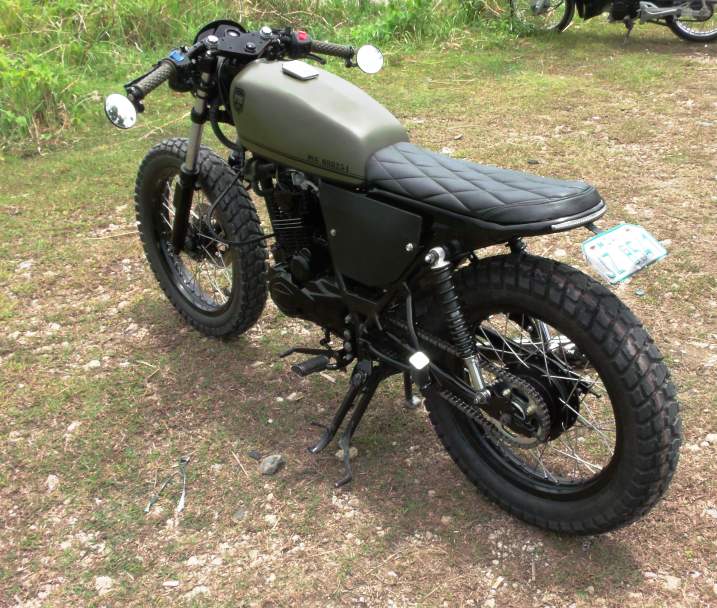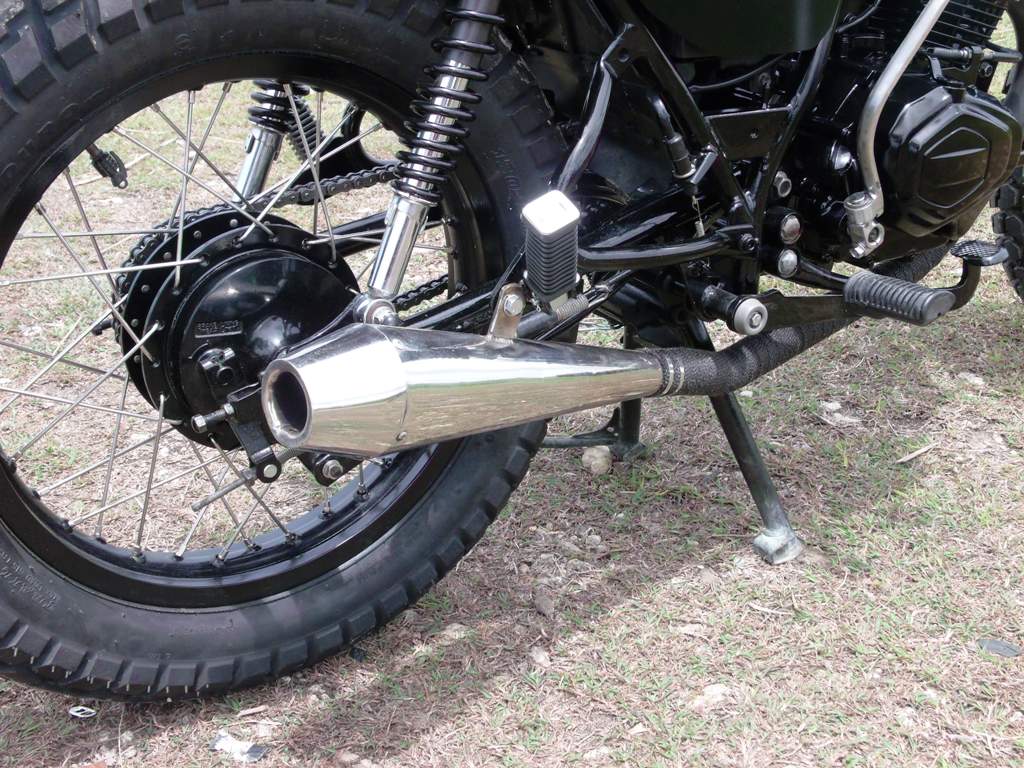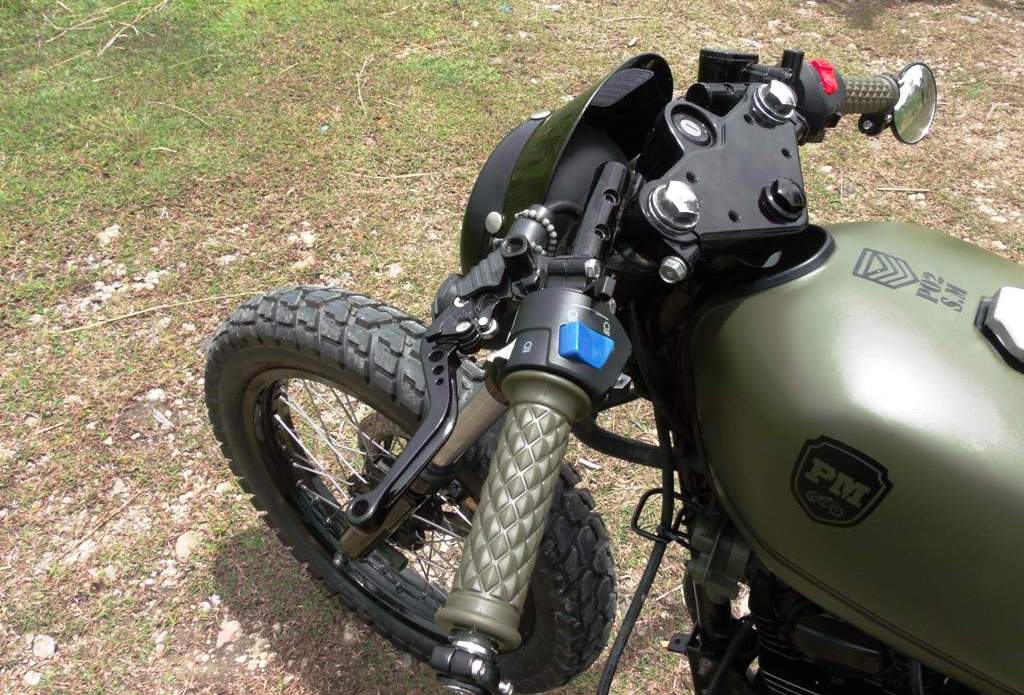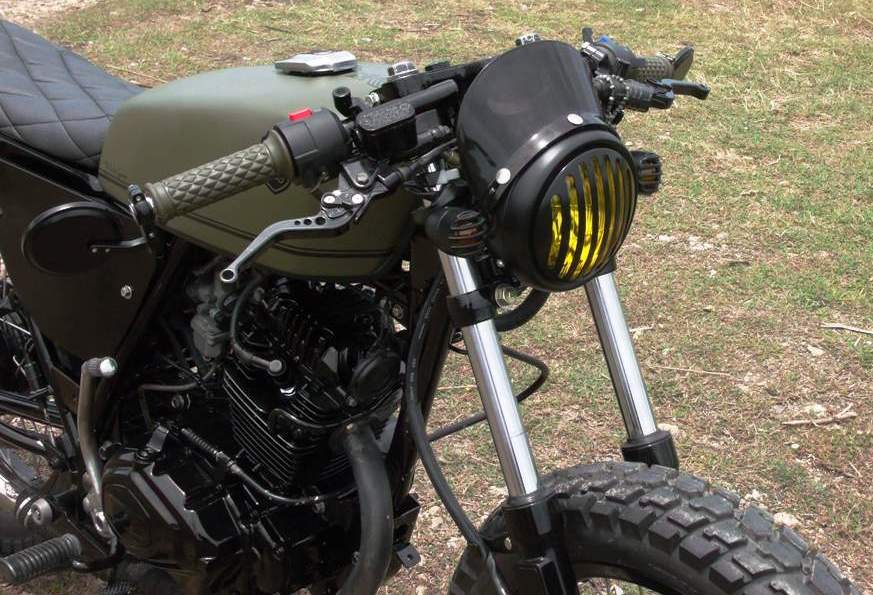 "It all started late 2014 when I decided that I wont be dependent on roadside mechanics and repair shops anymore. I am self-taught and most of the stuff I learned came from YouTube. I took a vocational welding class so that I can create what I imagine. My first project was a Skygo Pony. It was one of the first few ponies ever customized into a scrambler in the country, then I worked on a Yamaha Enduro 125 and I also restored a Yamaha V70. From there, build requests came one after another. There was no downtime for my garage but I was lucky I had my cousin as an assistant, we always had one or two bikes to work on every single day including weekends," shared Daryll.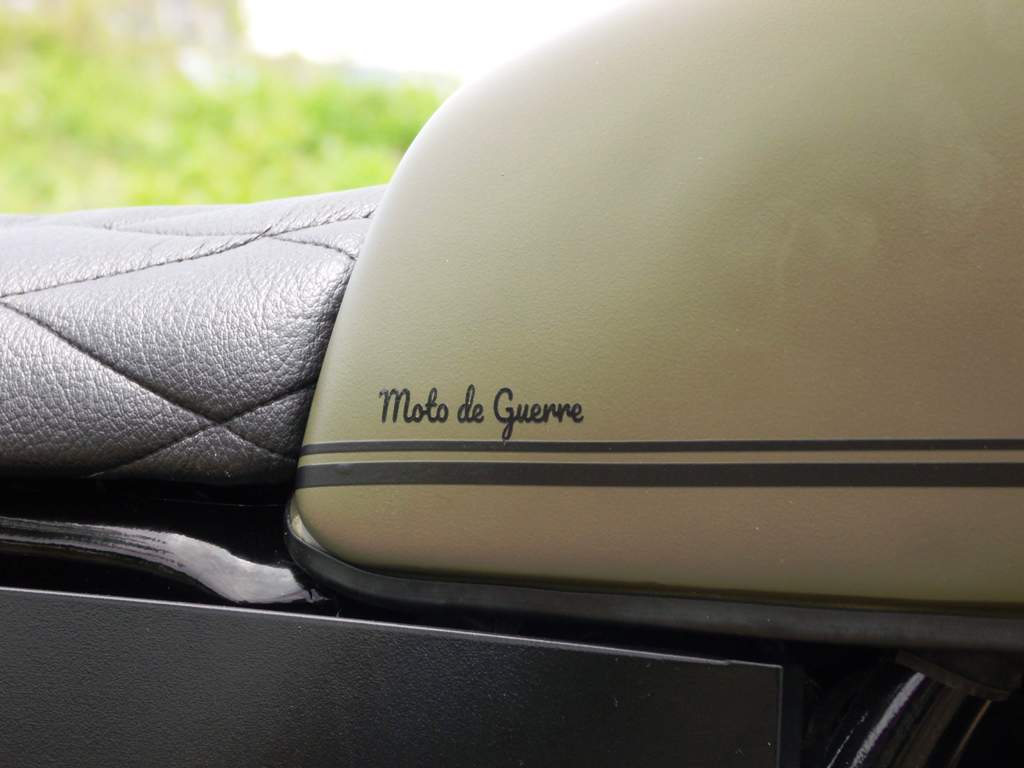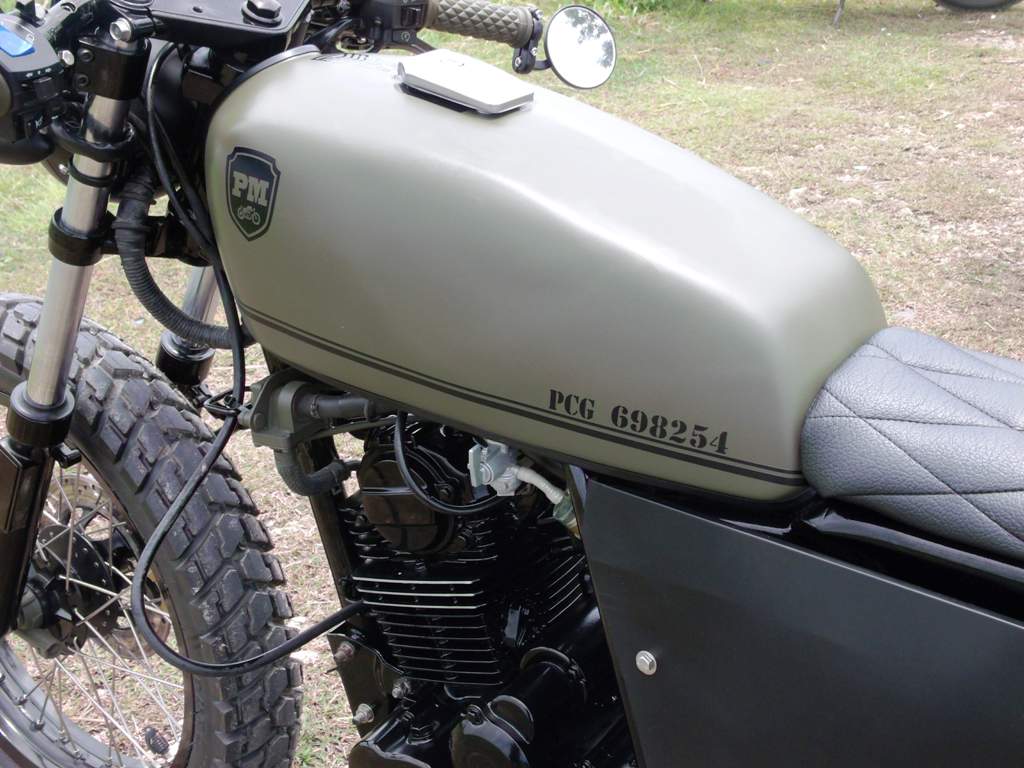 Johnny has this message to his friends and loved ones, "I'd like to thank few of my friends in the Custom Culture Scene. Special thanks to Ramon Jericho Pesons, one of my best biker buddies. This guy is the one who introduced me years ago to what a Café Racer bike is. Thank you to Kenneth Agno, a bike builder, and also the owner of Strokers Moto. They first built my bike from stock into a brat bike. Special thanks to Daryll John Pil, a one-man army bike builder, a good friend, the owner of Poordoy Moto, who did an awesome job in restoring and rebuilding my bike from the ground up. Thank you to InsideRACING Magazine for featuring my bike. Last but not the least, from the bottom of my heart I'd like to thank my late father Petty Officer 2nd Class Sherwin Mamhot, the man who taught me how to ride a motorcycle. This bike was fully restored in memory of him."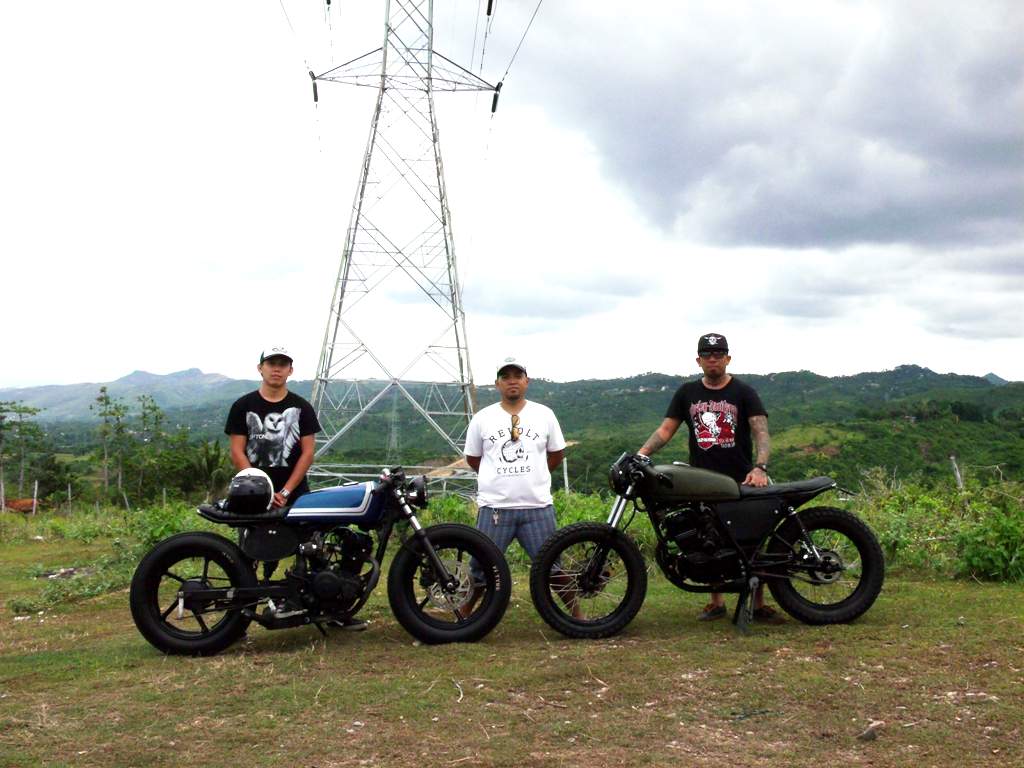 Parts Used and Modifications
Custom painted Yamaha RXT135 Gas tank
Custom Modified Frame
Custom Fiber glass seat pan
Custom Diamon pattern leather seat
Surplus Hubs Front and Rear
Surplus Front Suspension Set
Surplus Brake Master Cylinder
YBL Brake Caliper
Bar End Mirrors
Custom made bullet type exhaust pipe
Custom Frame integrated LED tail lights
Olive Rubber Hand Grips
Classic Style Aftermarket Headlight with protective grills
Classic Style Aftermarket Turn Signal Lights with protective grills
Rizoma Custom machined brake and clutch levers
DURO Dual-Sport Tires Front and Rear
Clip-on handle bars
Aftermarket control switches
This was published in the 2018 InsideRACING Magazine's Volume 16 Number 10 issue