2020 Moto Guzzi V9 Bobber Sport First Ride Review: When Beauty is Not Enough
Date posted on August 17, 2020
Share this
We are very excited because this is a first for IR Nation. For more than 15 years we have been reviewing motorcycles but this will be our first time to try a Moto Guzzi. Thank you Bikerbox for finally letting us experience the brand and share with our readers and fans! Better late than never.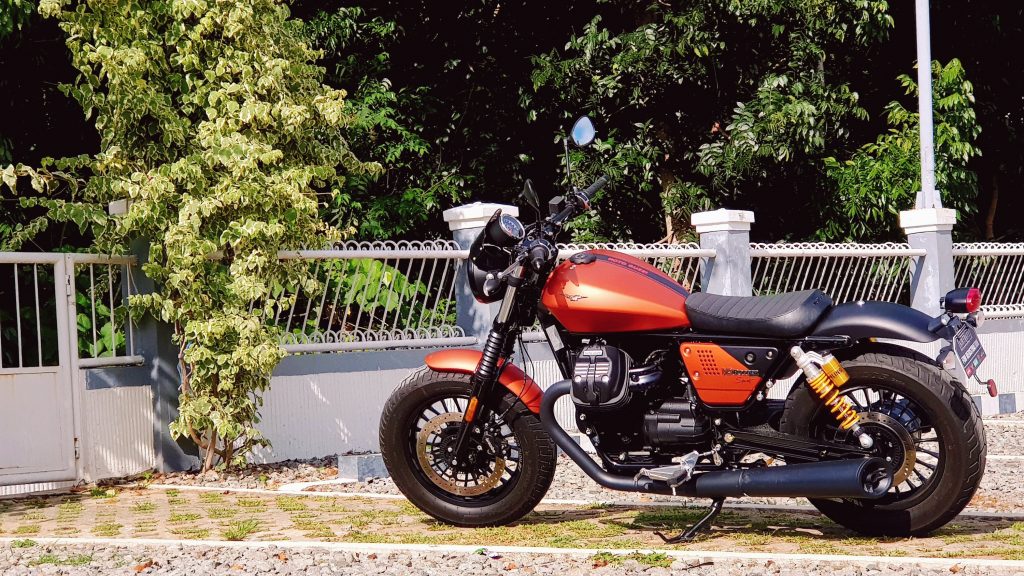 Moto Guzzi is one of the oldest motorcycle brand in the world and will celebrate its centennial next year. It is actually the oldest European manufacturer in continuous motorcycle production including during the World War II.

It was founded in March 15, 1921 in Genoa, Italy by as "Società Anonima Moto Guzzi" by three friends namely Emanuele Vittorio Parodi, his son Giorgio Parodi and ex-WW I pilot of the Air Force, Carlo Guzzi. The original name was GP, for Guzzi-Parodi, but later changed to Moto Guzzi.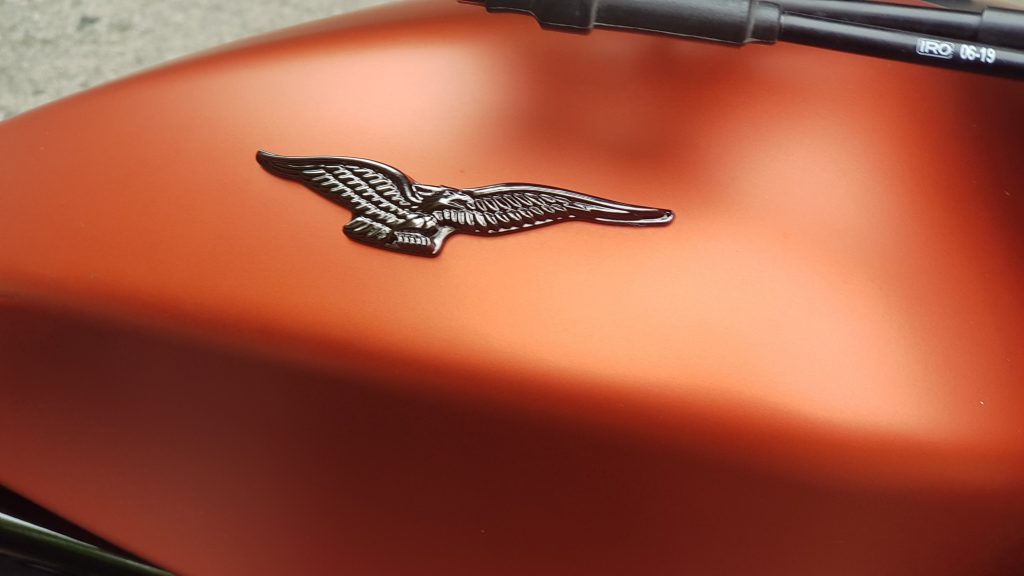 It played a historic role in Italy's motorcycling manufacturing industry and,for a period, was prominent in worldwide in motorcycle racing.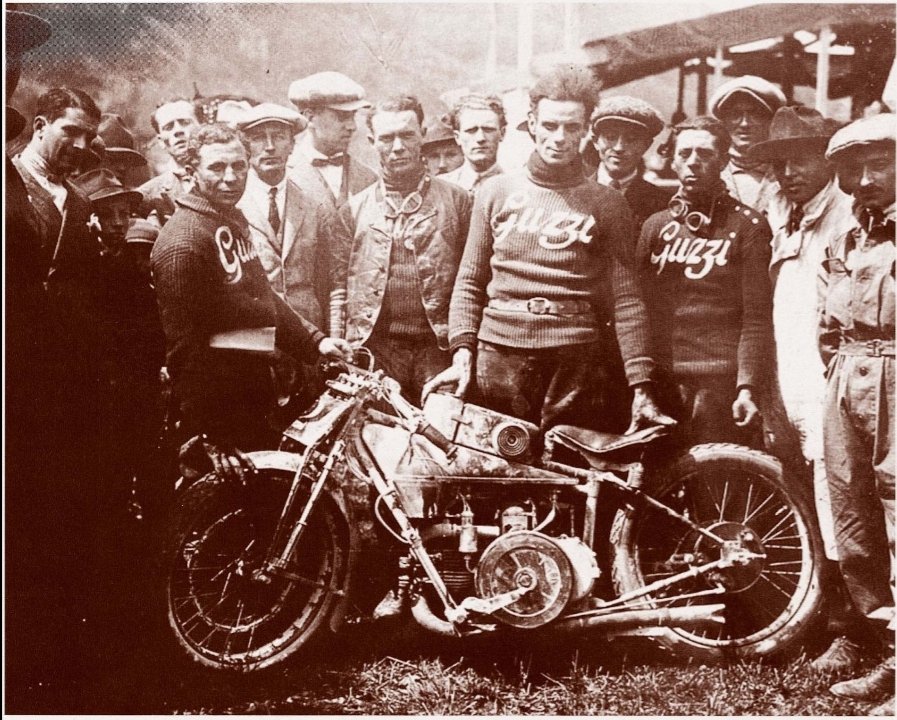 Moto Guzzi was basically considered "the Ferrari of motorcycle racing". By making bikes that were lighter and more agile than the competition, they were able to capture eight World Championships for riders, six Constructor's Championships, and eleven wins at the famous Isle of Man.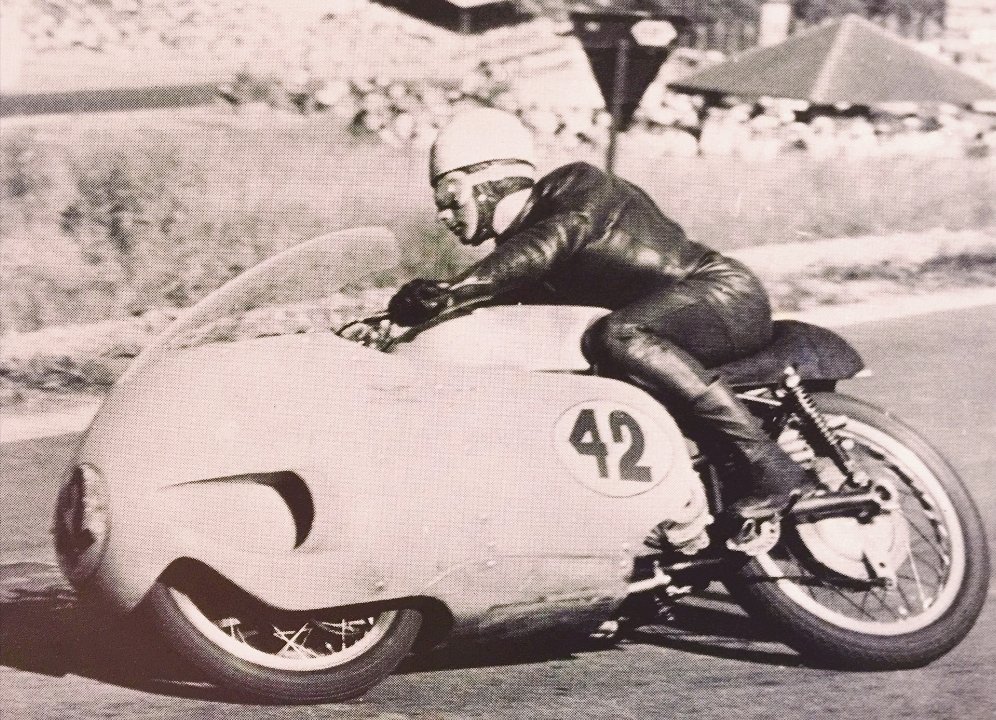 It also developed innovations for the industry like the first motorcycle centre stand, the wind tunnel and an eight-cylinder motorcycle.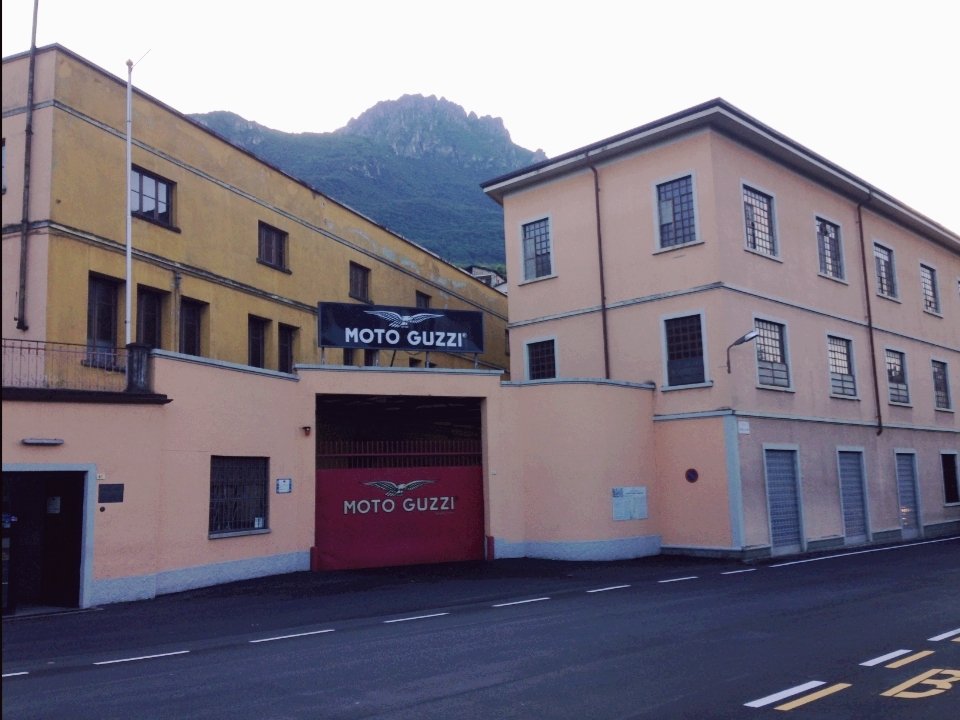 It has been part of the Piaggio Group since 2004 but is still based in Mandello del Lario, Italy. In 2019, the Moto Guzzi brand helped Piaggio increase their global volume with a big boost coming from Asia Pacific.
Moto Guzzi's motorcycles are noted for their air-cooled 90° V-twin engines first introduced in 1967 with a longitudinal crankshaft orientation where the engines' transverse cylinder heads protrude on each sides of the motorcycle giving it a unique, mascular and appealing look.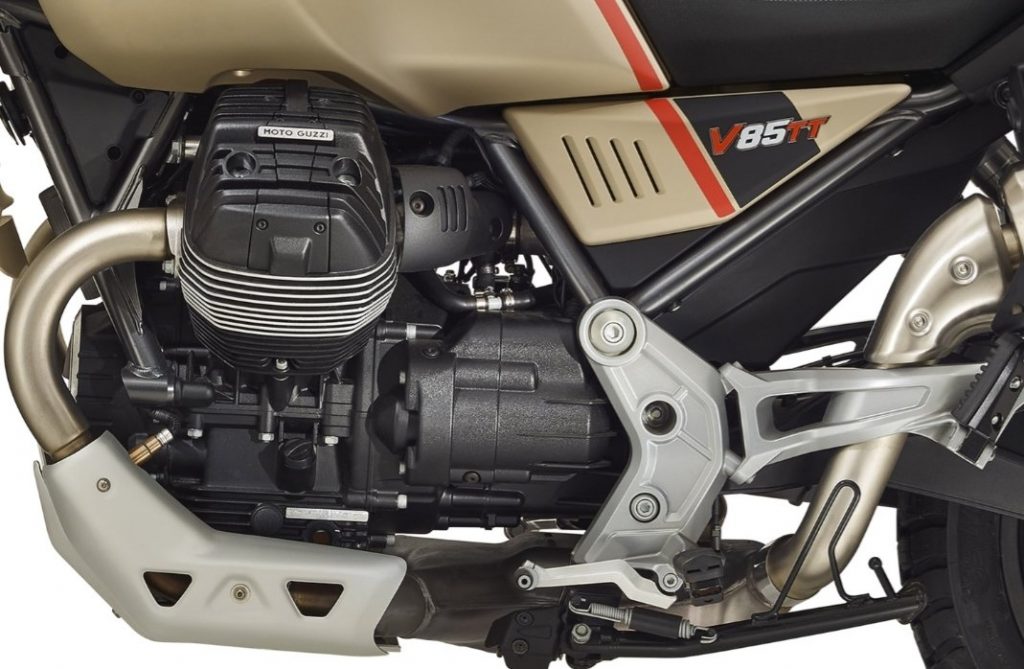 Its current motorcycle line up include the V7 III, V9, Griso 1200, California 1400, El Dorado, Audice and the best selling V85 TT adventure bike. The popular V7 III range are powered by a 750cc engines and come in many versions including a the Stone, Special, Racer, Classic, Stornello and the Milano .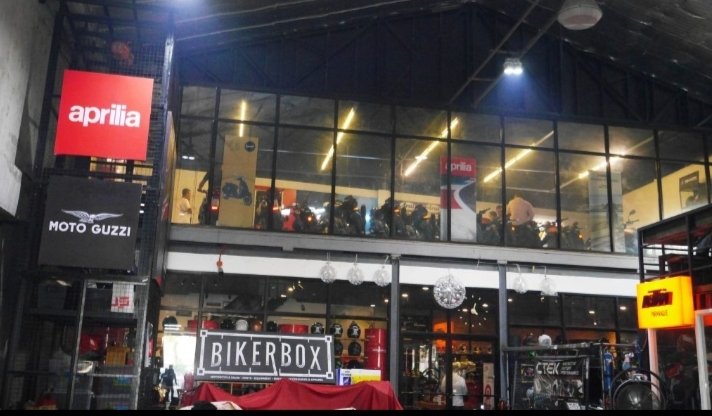 Bikerbox Philippines was founded in 2013 by its Chairman Mike Bondoc. It was initially appointed as the Philippine Moto Guzzi Service Center taking care of existing units already in the country before becoming its full time official Philippine distributor in October of last year. Its new President is life long motorcycle enthusiast Mr. Marc De Joya.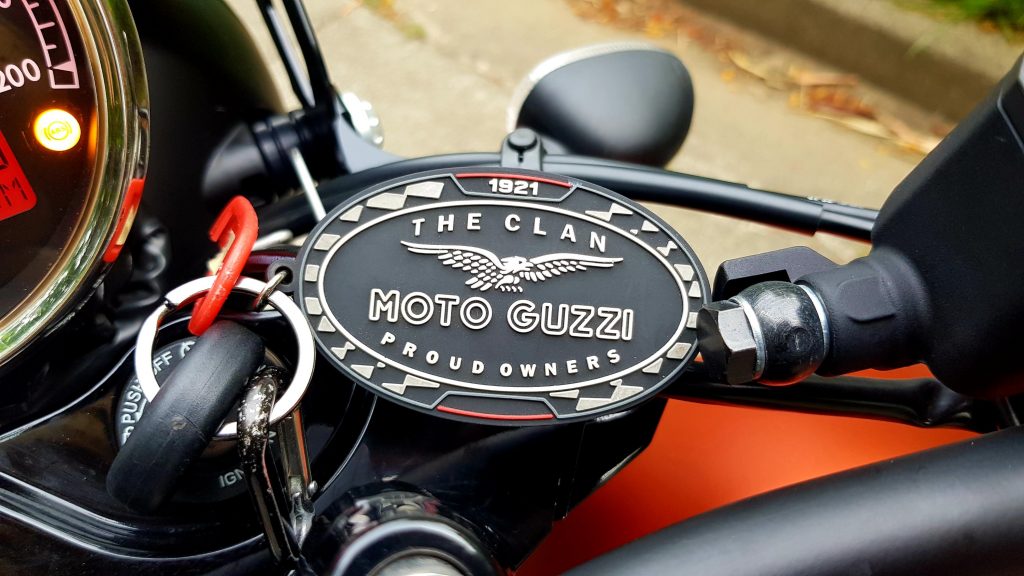 Recently, Bikerbox has succesfully established a local chapter of "The Clan", an exclusive club for proud Moto Guzzi owners.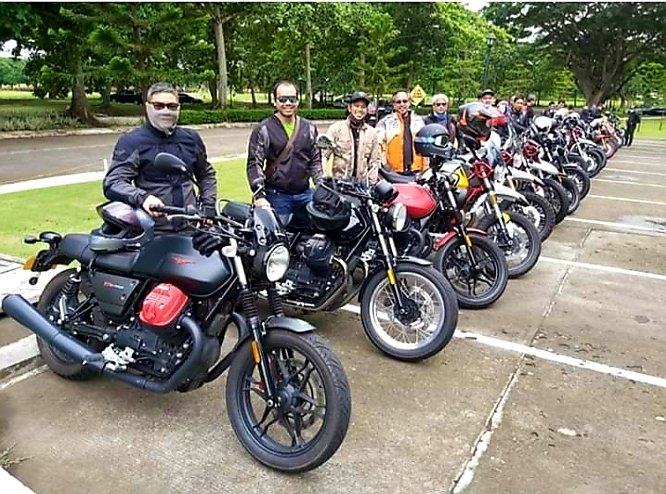 The Bike

The V9 was officially launched worldwide wayback in 2016 with two variants namely the Roamer and Bobber. These are the mid-size bike in the Moto Guzzi range.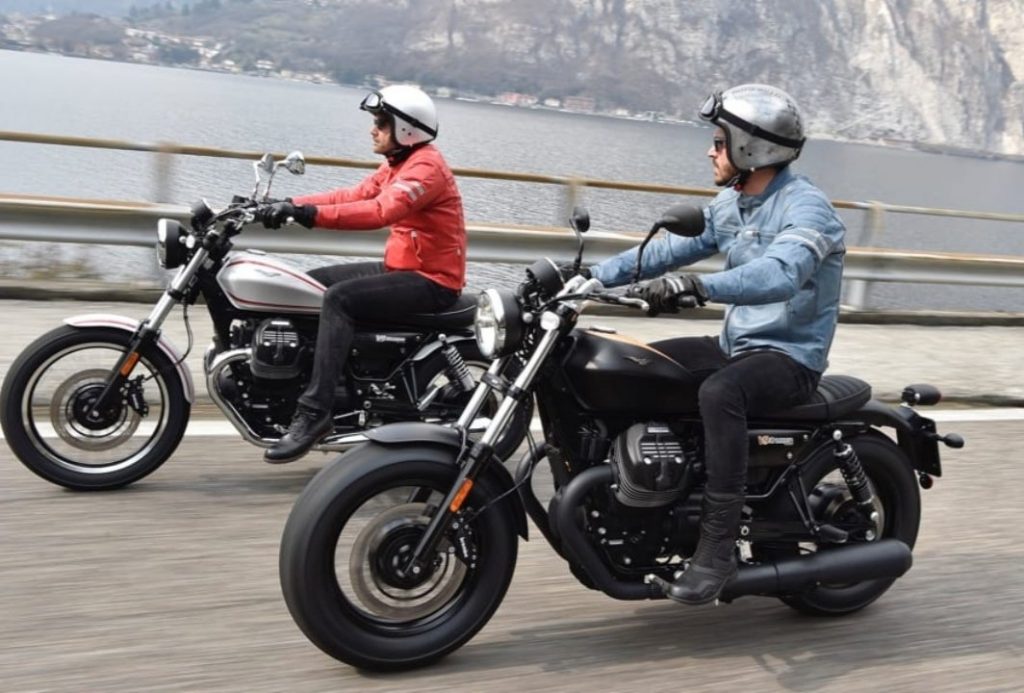 The bikes are finished mainly in all metal. The fenders, sidecovers, the badges, and the steel twin-tube cradle frame. Aside from the handlebar switches, there are no other plastic part anywhere on the V9. This was done on purpose to differentiate the V9 from other bikes and give it an authentic character.

While both are modern retro bikes, the Roamer is more of a traditional 70's cruiser with lots of chrome details while the Bobber is a custom version with fat tires, flat handlebar or drag bars, and blackout detailing and minimal glitter. The sportier Bobber Sport was introduced in 2019.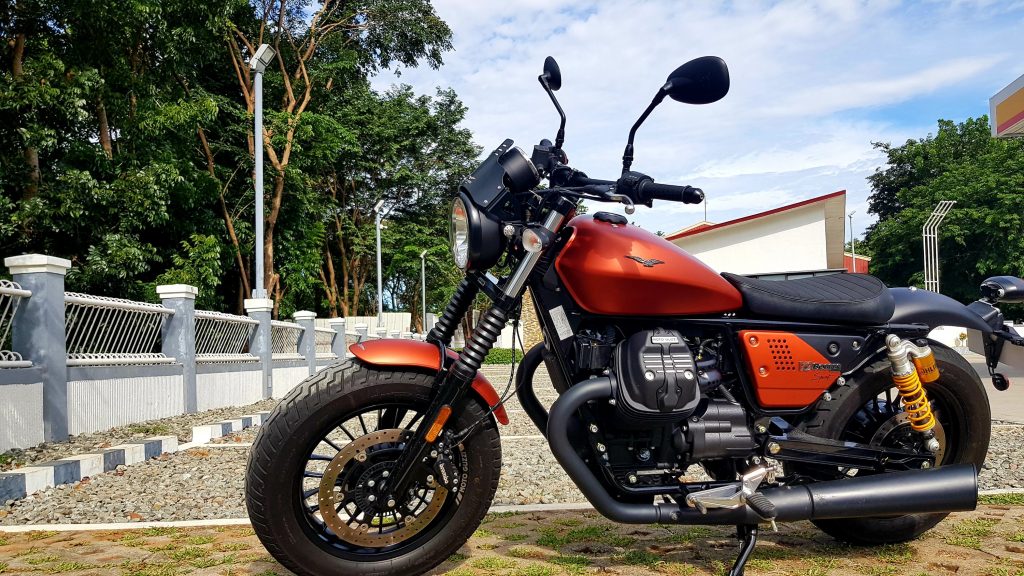 The 2020 V9 Bobber Sport is the most glamorous among the V9 family. It pays homage to the post-WWII flat dirt track racers of the late 1940's to 1950's with oversized tires, matte blackout treatment and fork gaiters. The shorter solo seat is a very low 30.9 inches or a full 1 inch lower than the standard Bobber. It also moves the foot controls backwards for a more sporty riding position than the standard Bobber.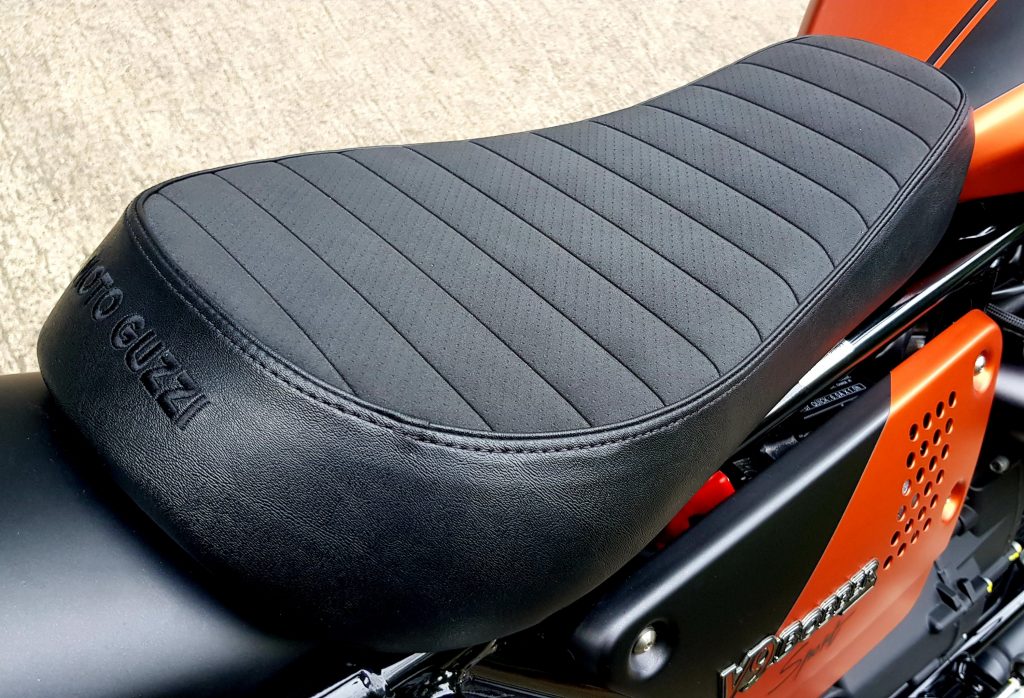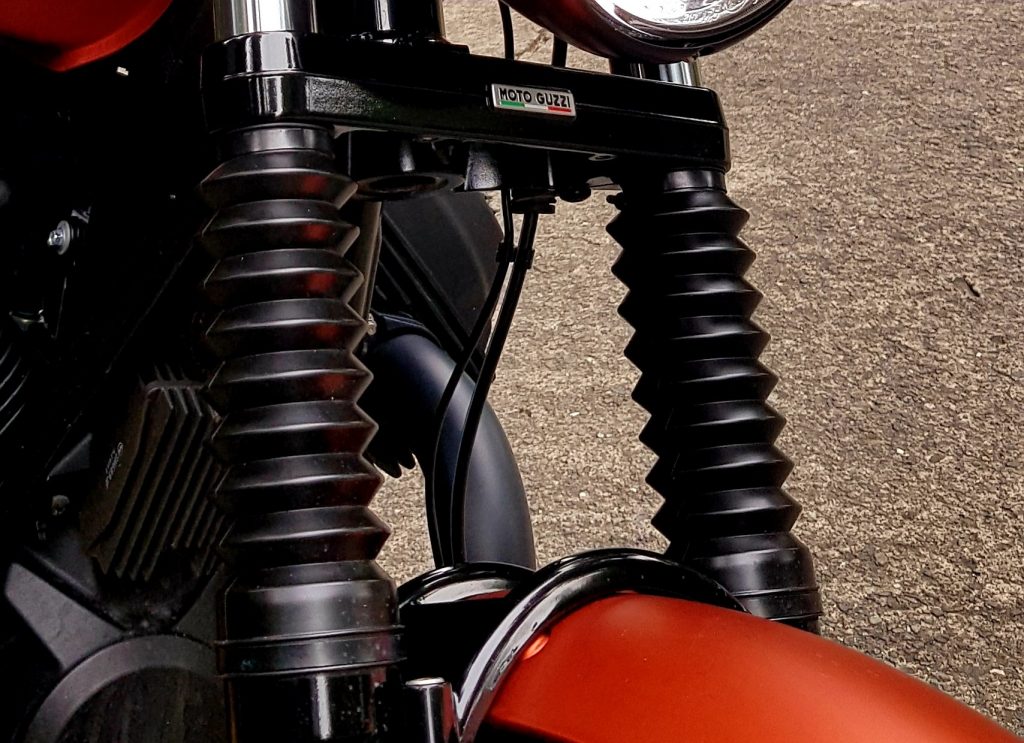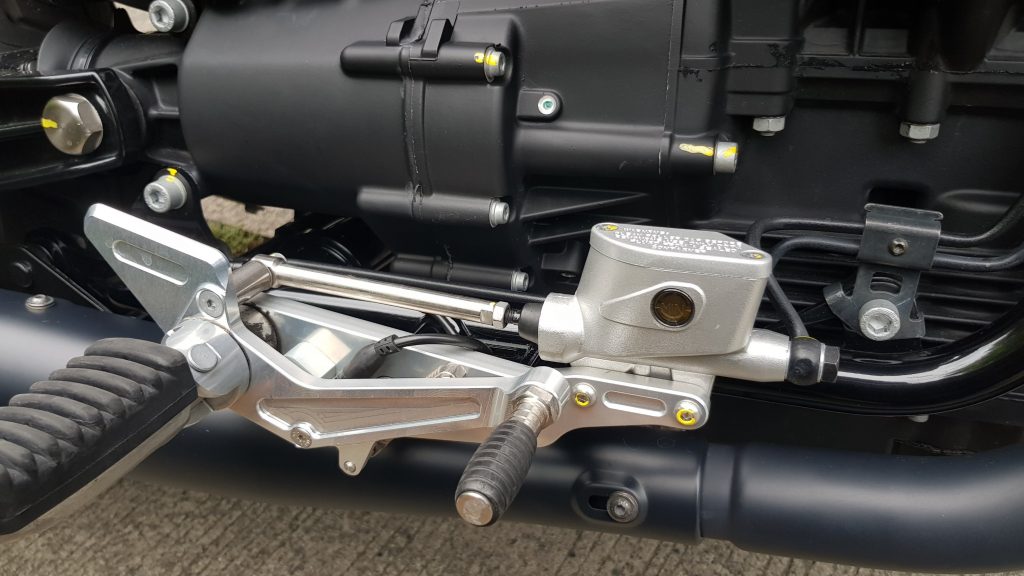 It comes with a signature glittery orange color and a host of many fine detailing that elevates the value of the bike.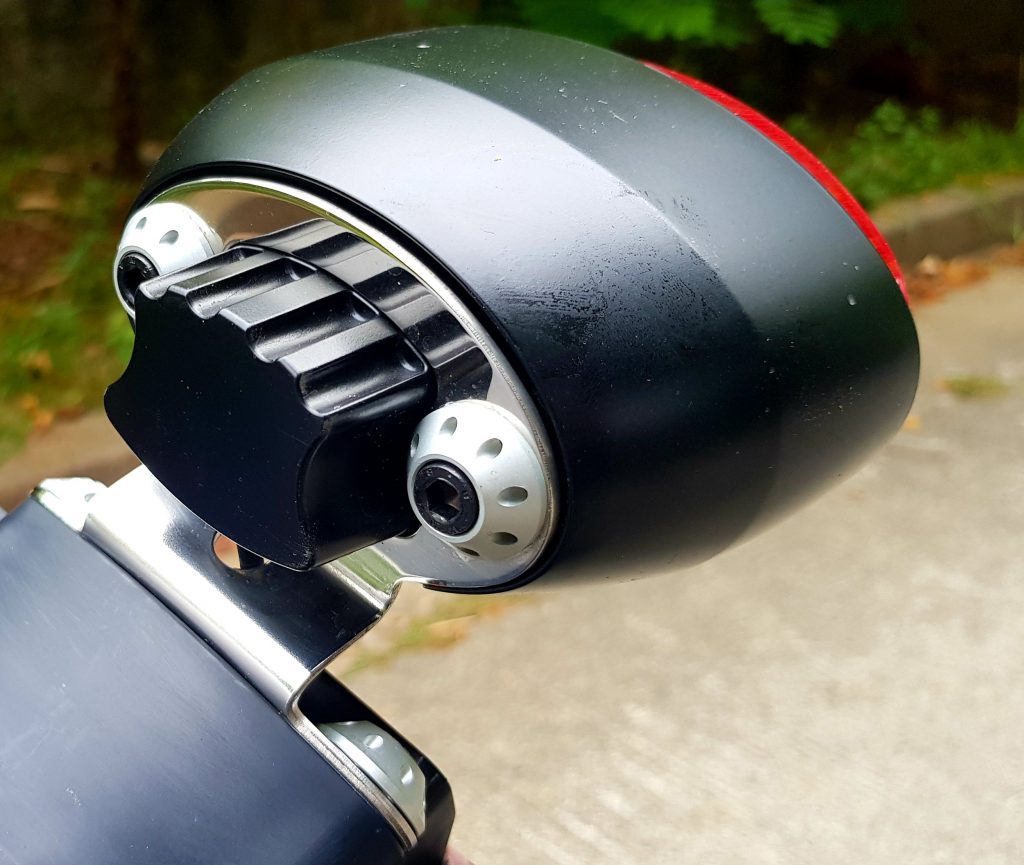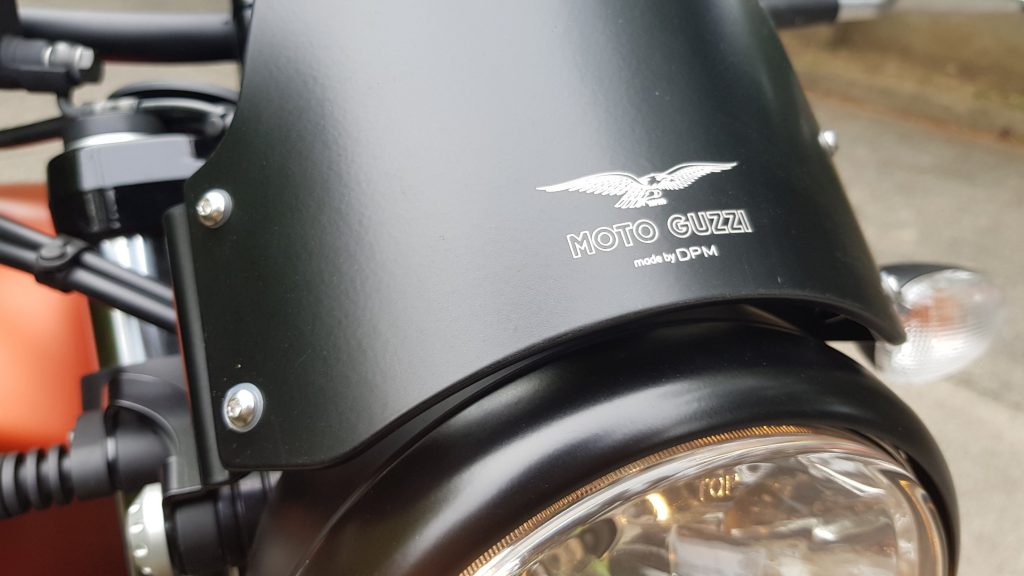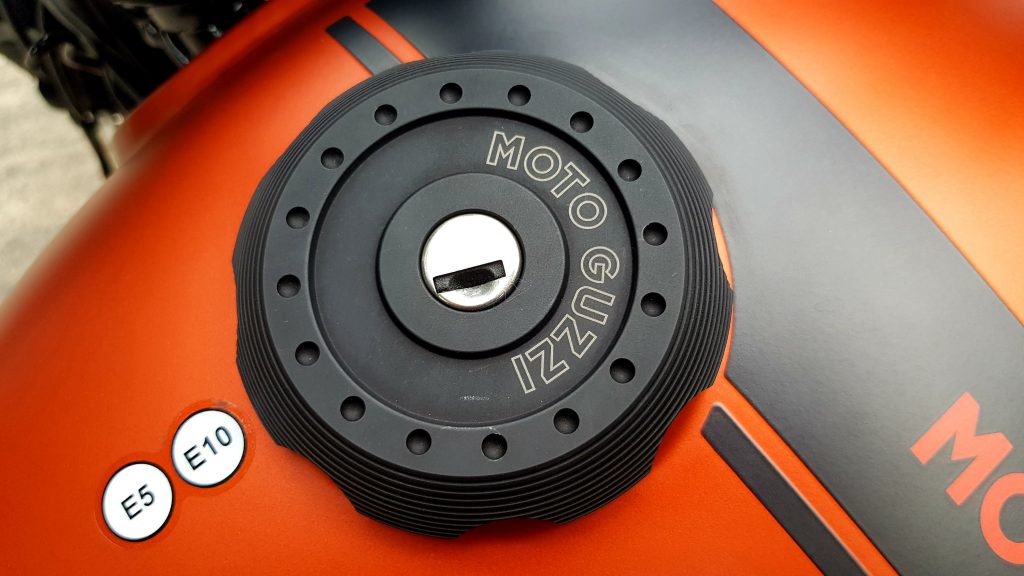 It is powered by Moto Guzzi's aforementioned traditional transverse 90° V‐twin, which is now air and oil cooled engine, with two valves per cylinder and displacing 853 cc. Maximum power is modest at 55 hp@6,250 rpm but the maximum torque is 62 Nm at a lowly 3,000 rpm. It was purposedly developed to maximize torque and flexibility, Important features to ensure riding pleasure and on road. This is more of a muscle bike engine rather than a screaming sportsbike engine.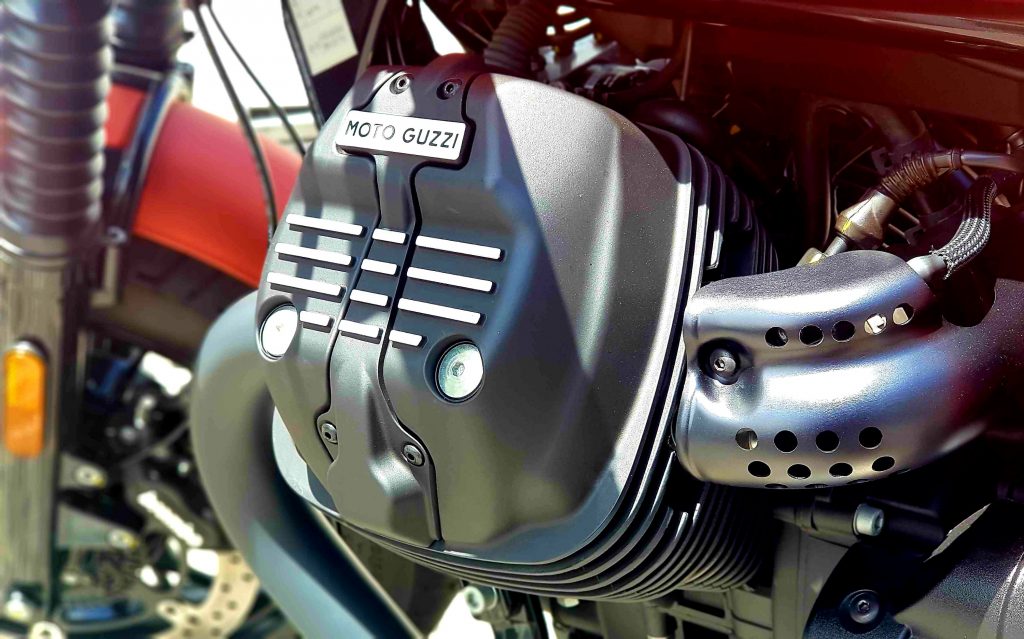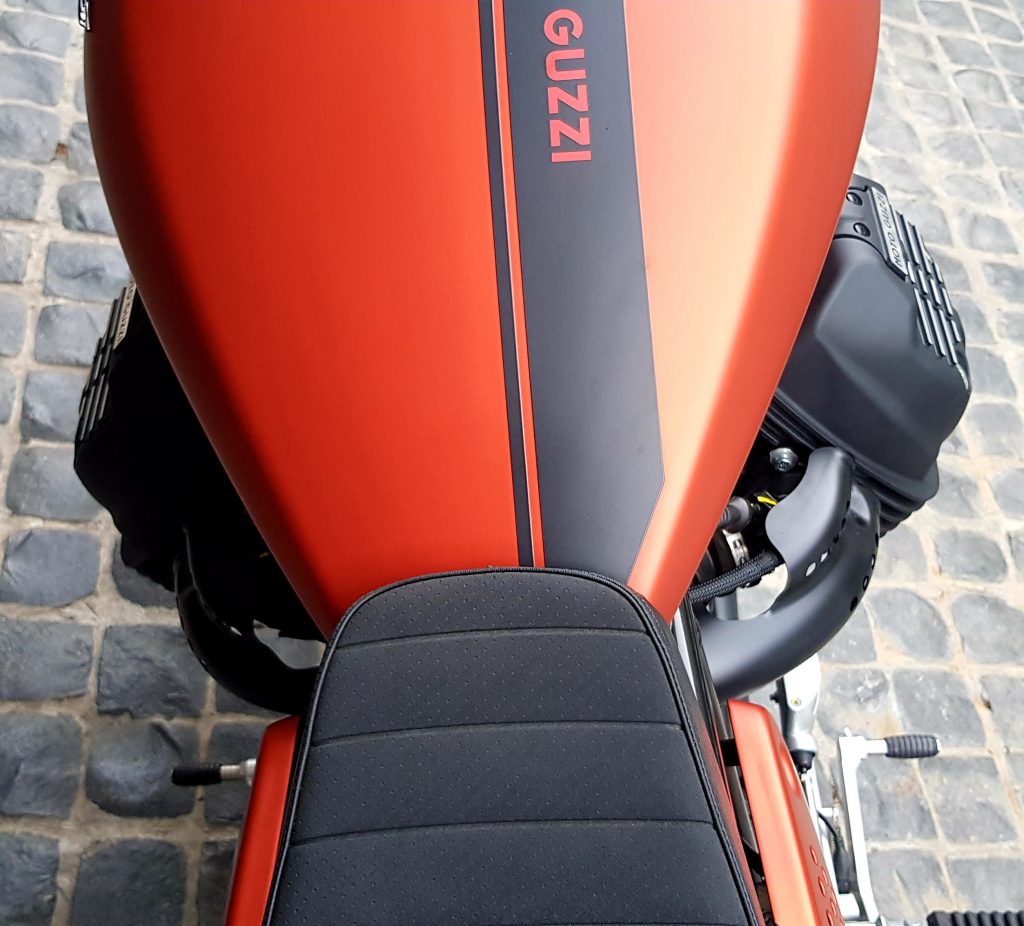 It is mated to a precise 6-speed transmission via a light effort single dry plate clutch that provides the perfect transmission of torque and power with no jerkiness or hesitation.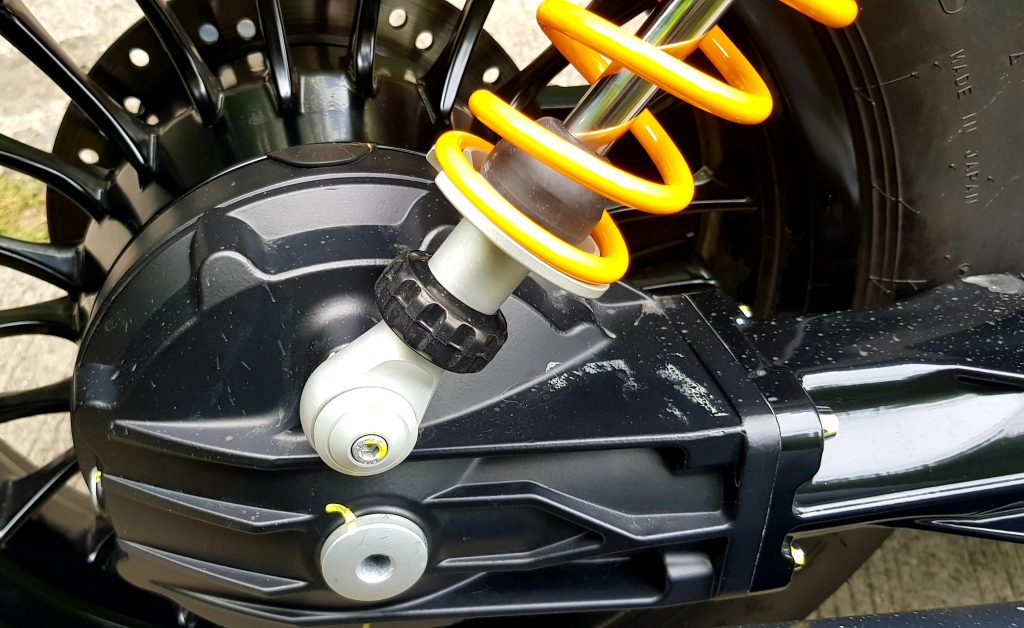 Of course, the final drive is via a double-jointed drive shaft offset by the increased size and the bevel gear, which provides solid and reliable management of the powerful torque supplied by the engine. The cast aluminium swingarm has been designed and sized to support engine performance, as well as to accommodate the fat tire.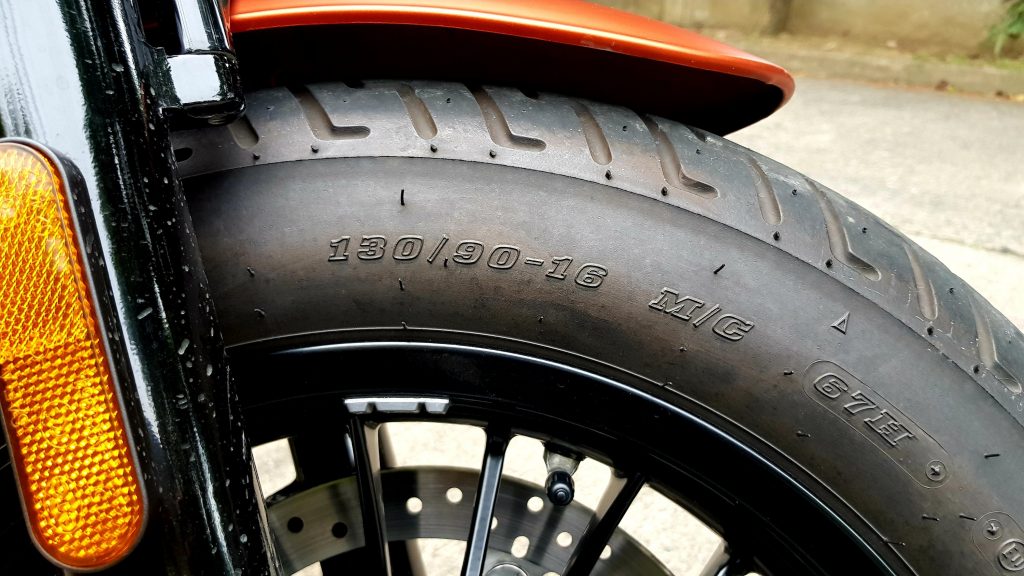 The 16 inch matt black wheel rims for front and back are fitted with oversized tires. 130/90 at the front and 150/80 at the rear.
The steel twin tube cradle frame creates optimum weight distribution on the front and rear of the engine, thereby providing the rideability and dynamic balance. Weight is a not so heavy 199kg.

The suspension system use traditional forks and a pair of gorgeous Ohlins fully adjustable rear shock absorbers that gives the most visual impact for the Bobber Sport.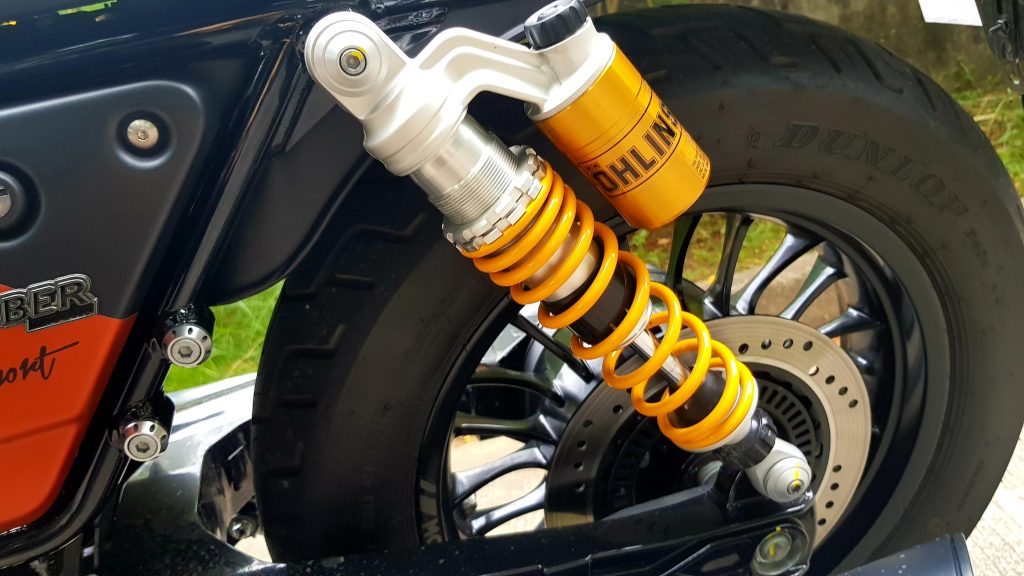 The braking system is Brembo all around with opposed 4-piston calipers and a 320 mm steel disc for the front and a two-piston floating caliper with a 260 mm disc for the rear. Dual-channel ABS comes as standard equipment.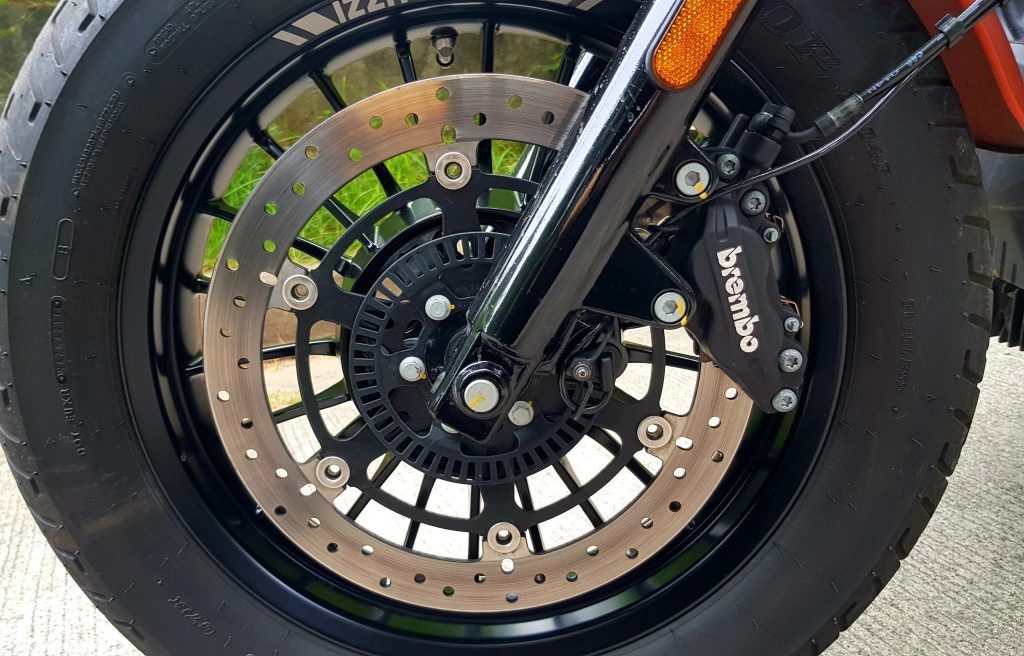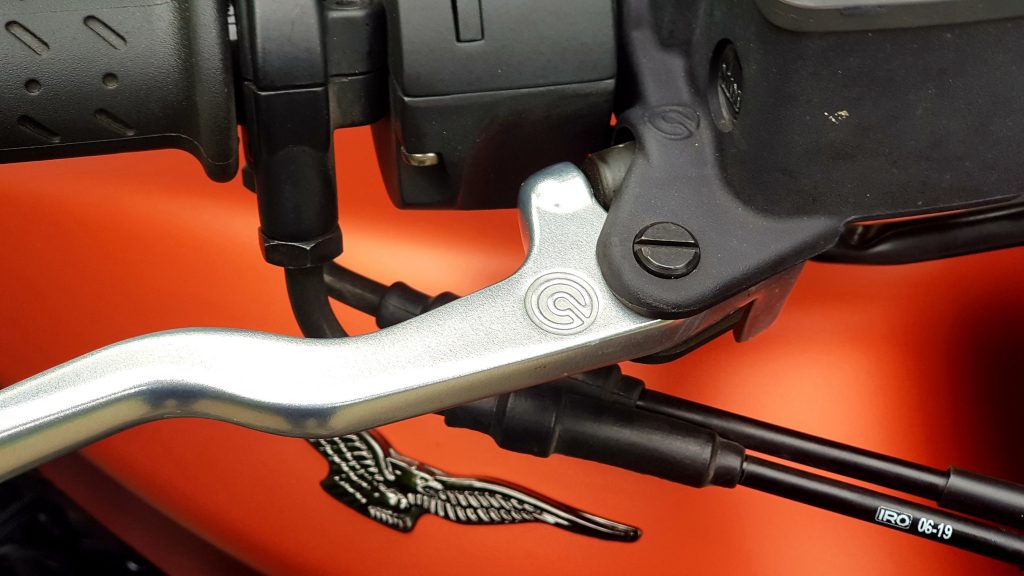 The V9 Bobber Sport has modern ride-by-wire throttle and the Moto Guzzi Traction Control system. It monitors front- and rear-wheel speeds and intervenes when a differential is detected, and that joins the ABS to complete the safety-related gear to make the Sport a relatively beginner-friendly ride.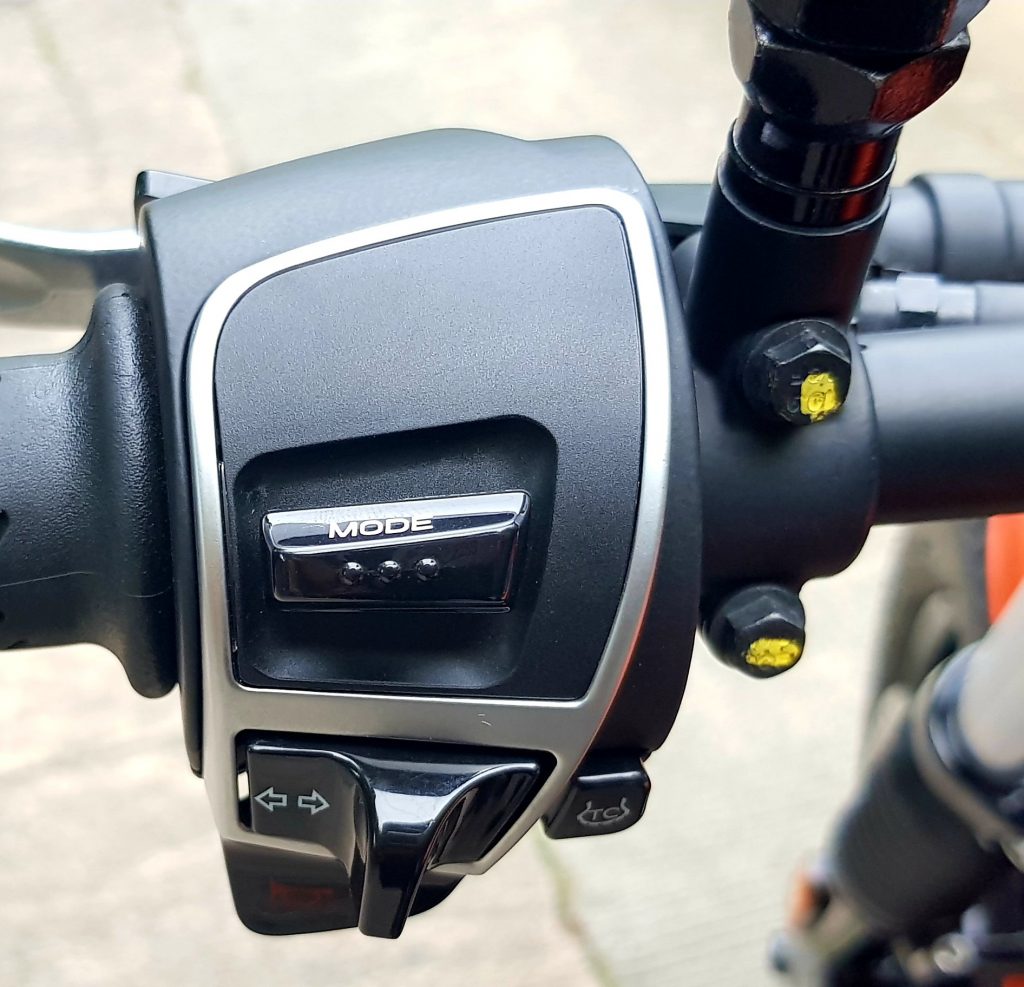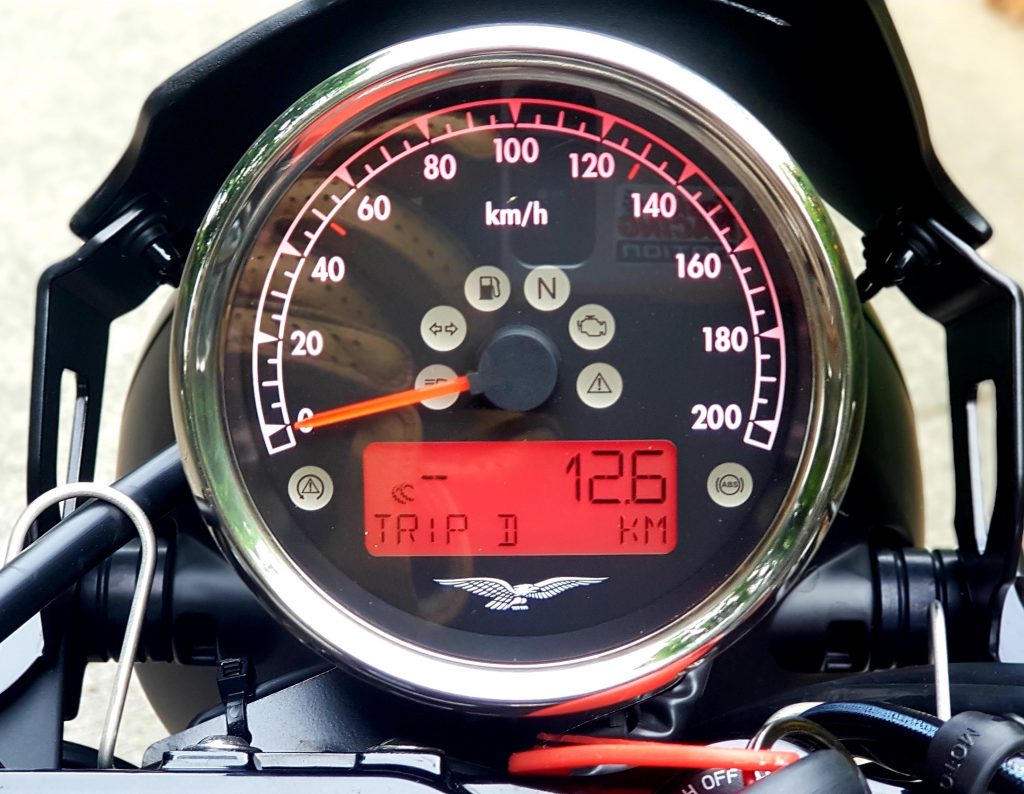 This premium Italian bike with all the elegant craftmanship details costs P750,000.


The Ride

Our excitement was sky high as we set off to ride the bike around Manila traffic and along favorite twisty roads.

All our expectations were mainly based on how the V9 Bobber Sport looks and what we know about the transverse engine. They were all good and for most of the time we weren't dissapointed after the ride.
Jake Swann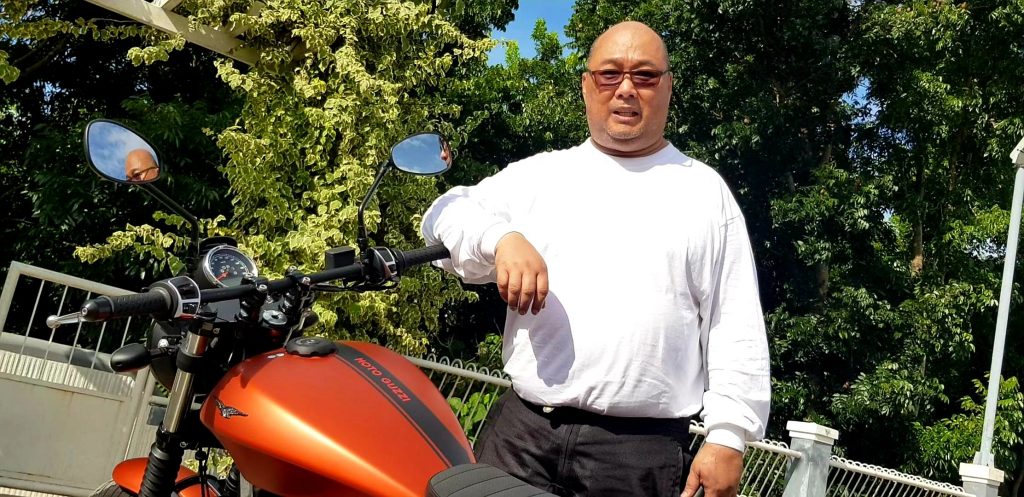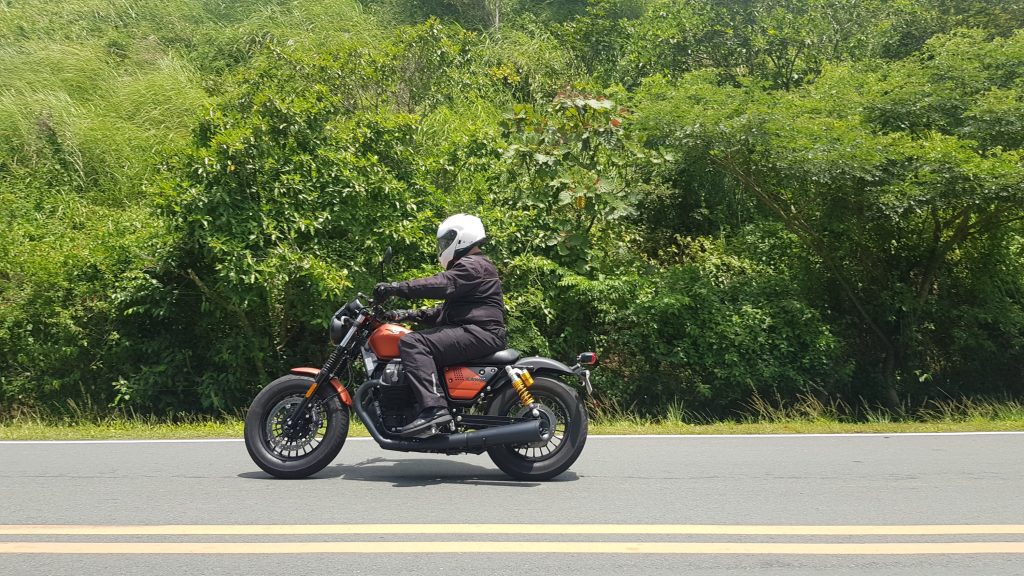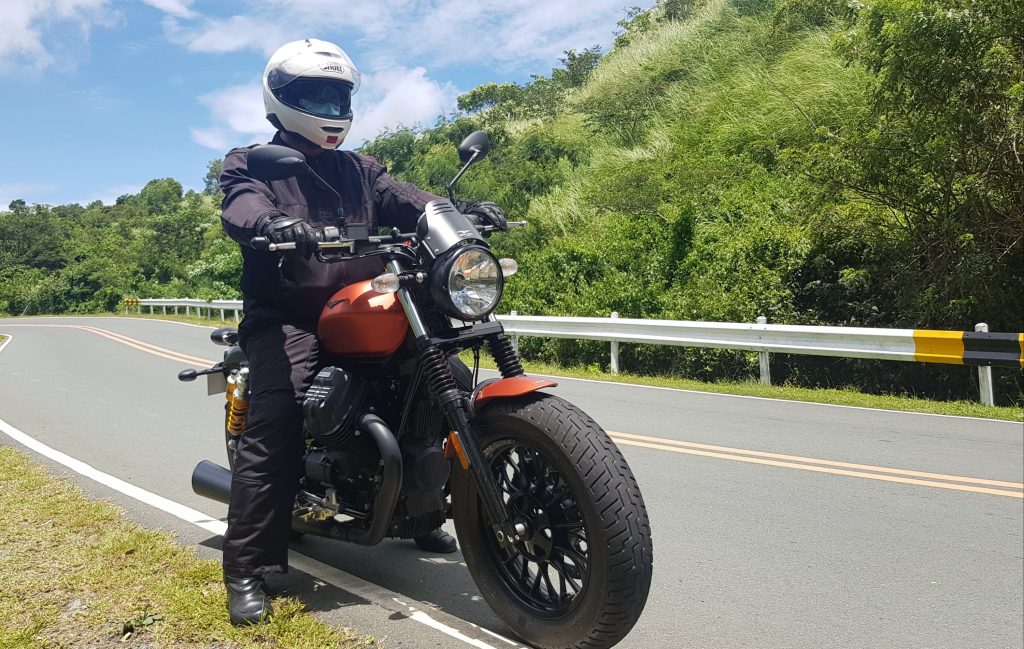 Philip Bonza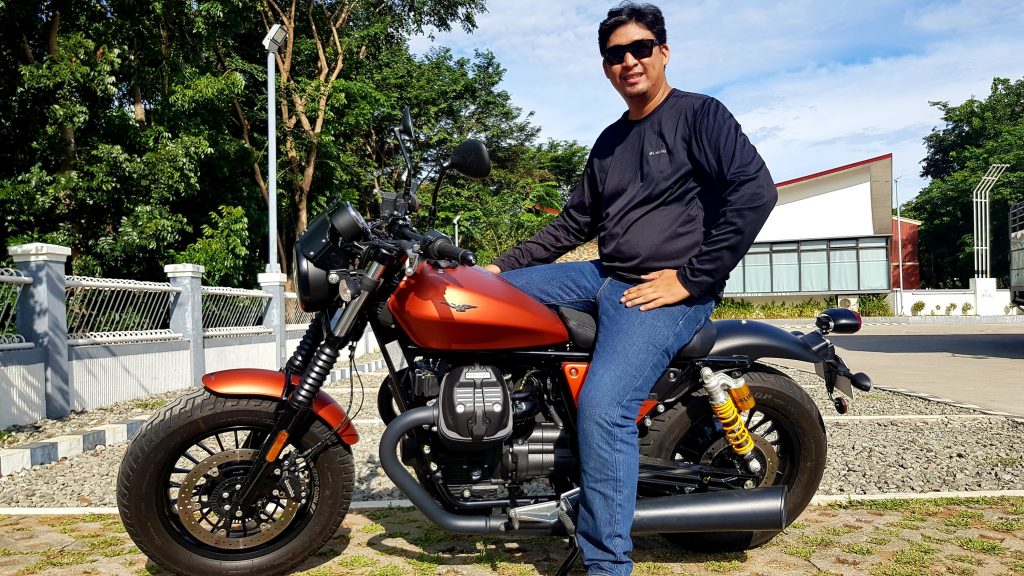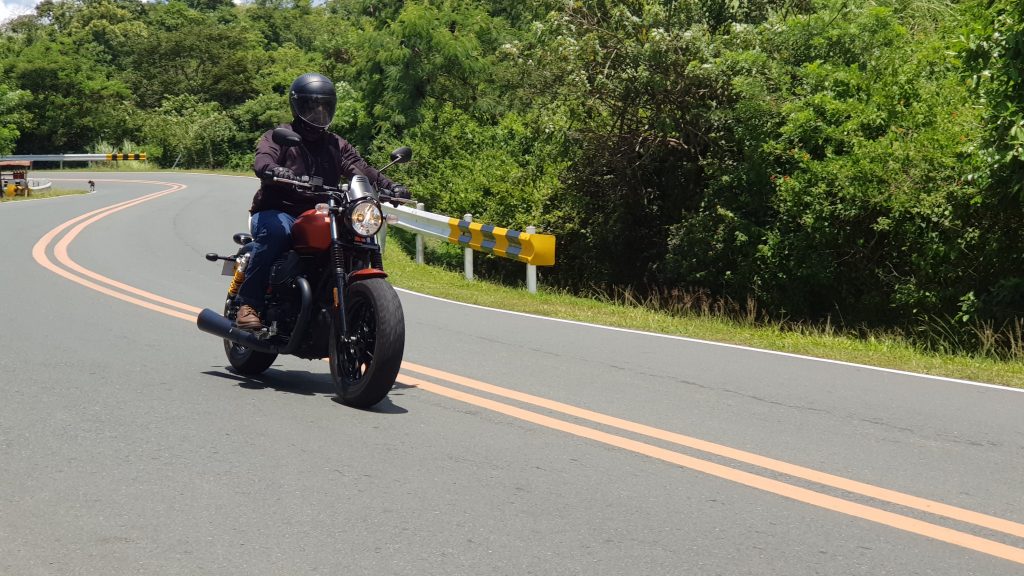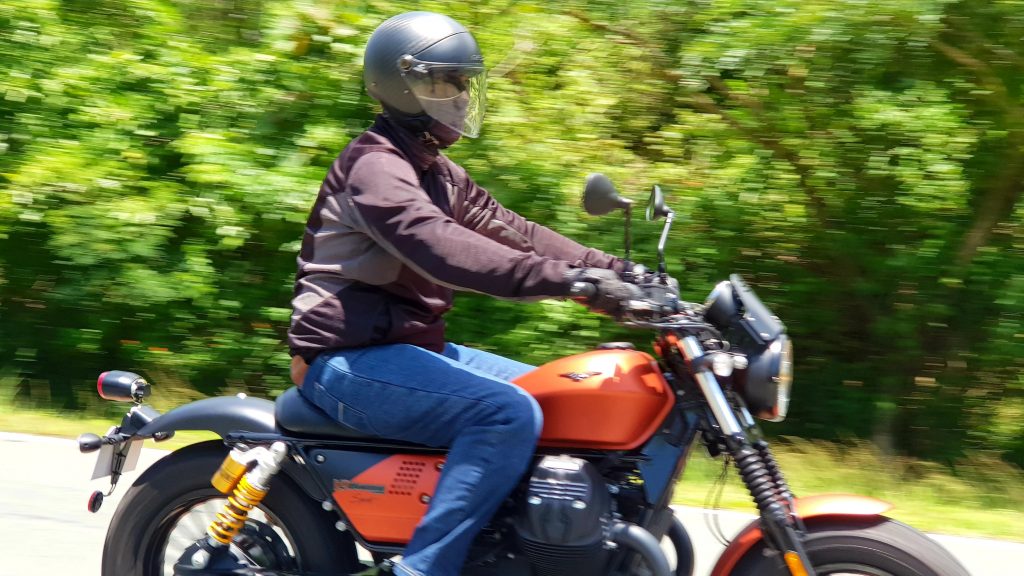 Al Camba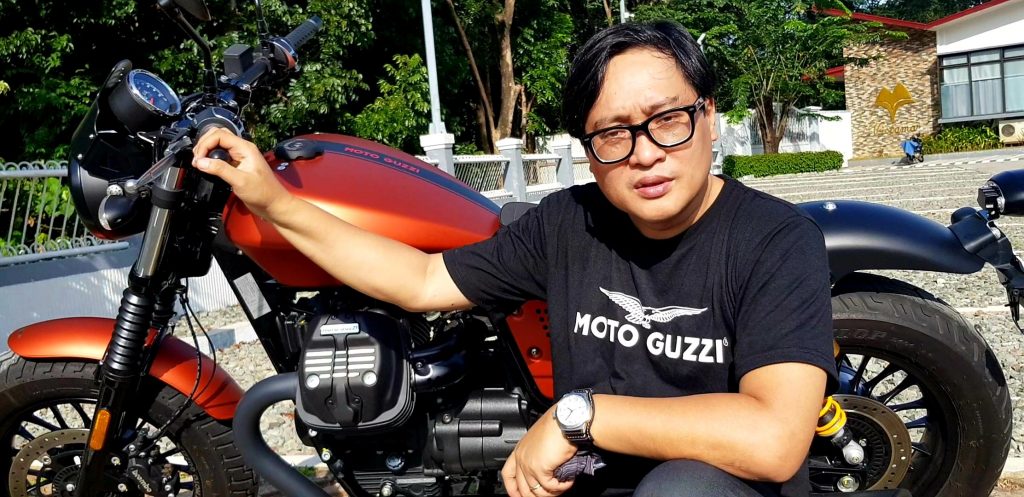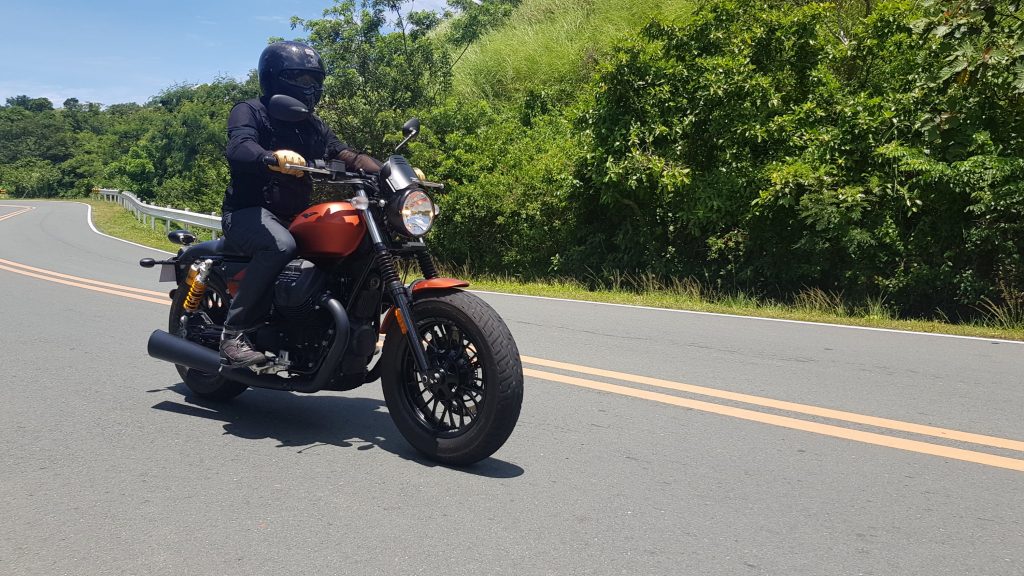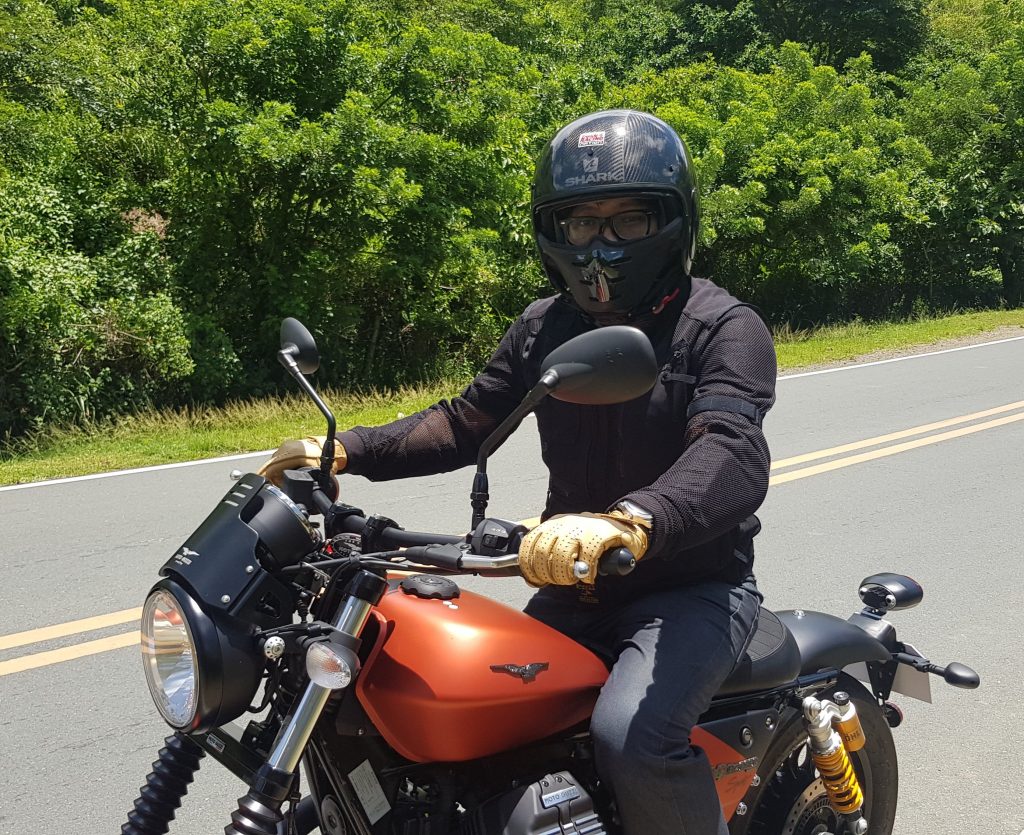 Final Words

The Moto Guzzi V9 Bobber it's a bike that you choose to own.

It's a cruiser turned bobber with fat tires, wide drag handlebars, low solo seat and middle mount footpegs to make it more masculine, more custom and more racy. In doing so, Moto Guzzi has given it a very cool character!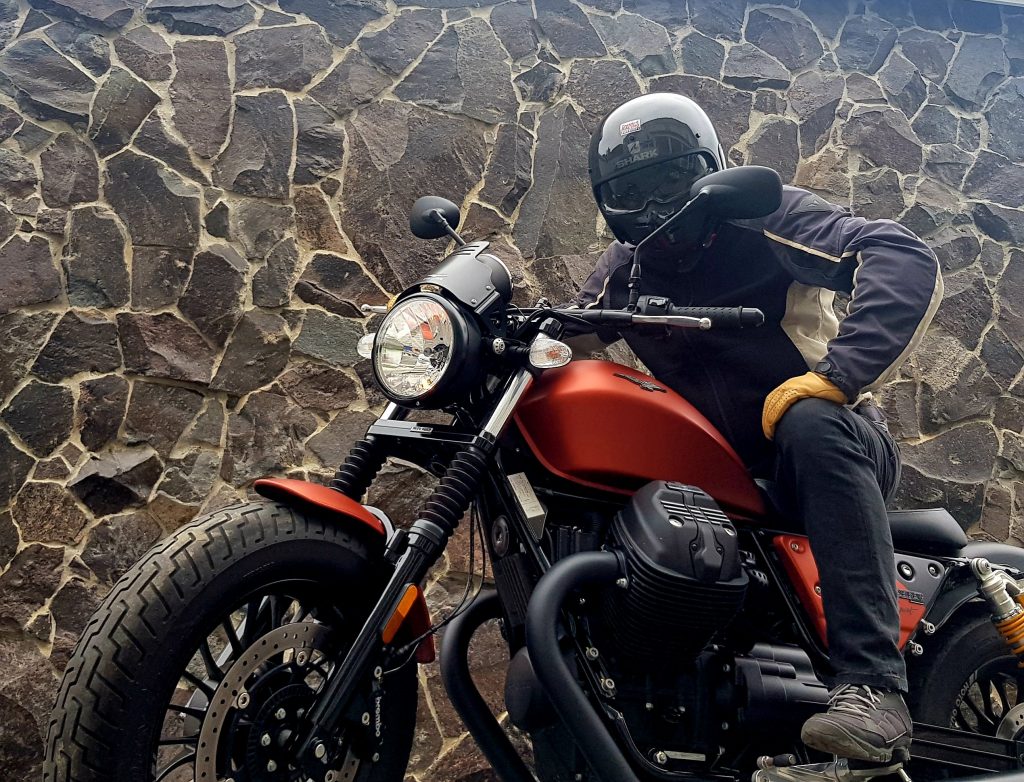 Beautiful Italian craftmaship aside, this bike is full of charms with its unique pulsating engine feel. The bike feels alive under you.

It looks intimidating and big, but actually it's a peach to ride and will boost your confidence.

On this bike, you can be stylish, sophisticated, sporty and at the same time comfortable (if you are not so big and tall) and confident.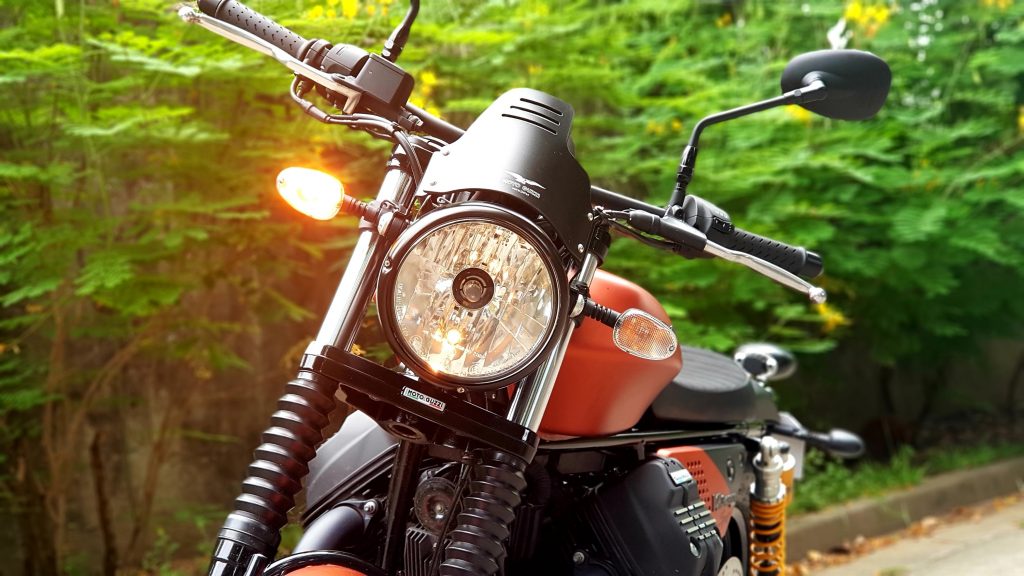 While the Bobber Sport is capable for long multi-day touring rides, it would be sacrilege to embelish the bike with ugly saddlebags and ridden with your full touring gears. This bike is best used on a weekend day ride wearing cool casual gears with friends to a place where there is a nice parking so people can admire it.

The price is not bad at all considering it has the same presence and premium image as other million peso bikes! Plus, the Guzzi brand commands its own exclusivity. It is a smart buy in the segment

If beauty is not enough for you, this Guzzi will tick all the other boxes.