Motocorsa Racing Team: Sixth place for Sandi in the STK1000 race at Donington
Date posted on May 30, 2018
Share this
Fourth race of the Superstock 1000 European Championship for the Motocorsa Racing Team at Donington Park in England. Both in the tests and in the qualifications of the previous days, the two riders Federico Sandi and Timothy J. Alberto met some difficulties in defining the best setup of their Ducati on the English track.
Nevertheless, Sandi completed the qualifying in sixth place, while TJ Alberto got the thirteenth position. As a result, Federico started from the second row and TJ from the fifth, in the race that took place in the afternoon on a cloudy day, but on a dry track.
Sandi took a good start from the second row and was in third position. He kept it until the seventh lap, when it was in fourth place. In the final laps some stragglers prevented Federico from maintaining a high pace and the Motocorsa Racing Team driver finished his race in sixth place.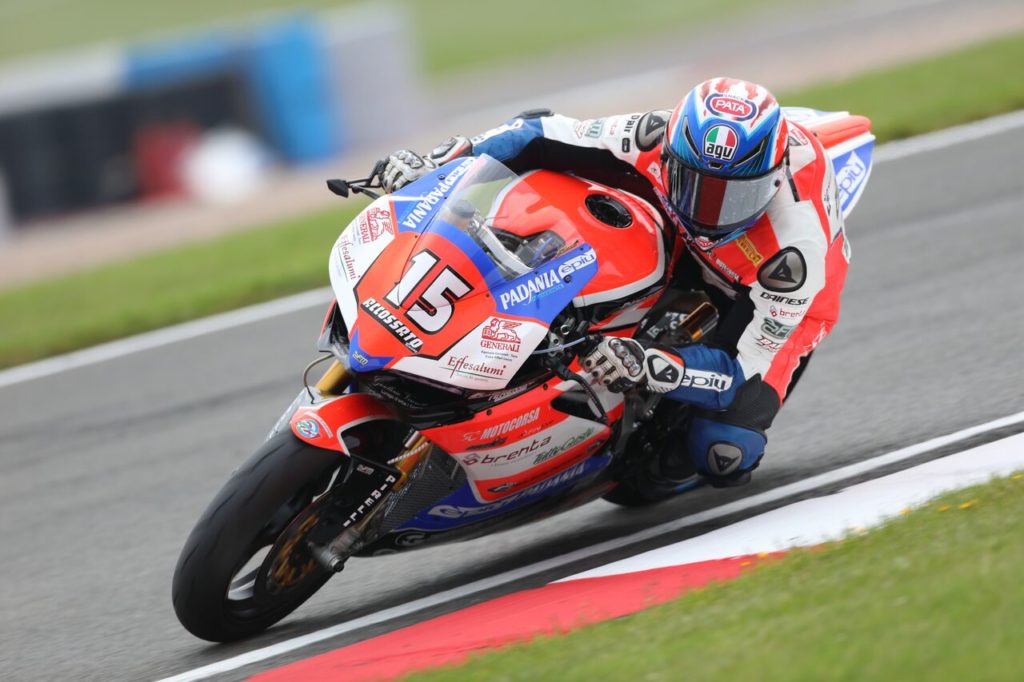 TJ Alberto started well and maintained his position throughout the race, increasing his lap times and crossing the finish line in twelfth place.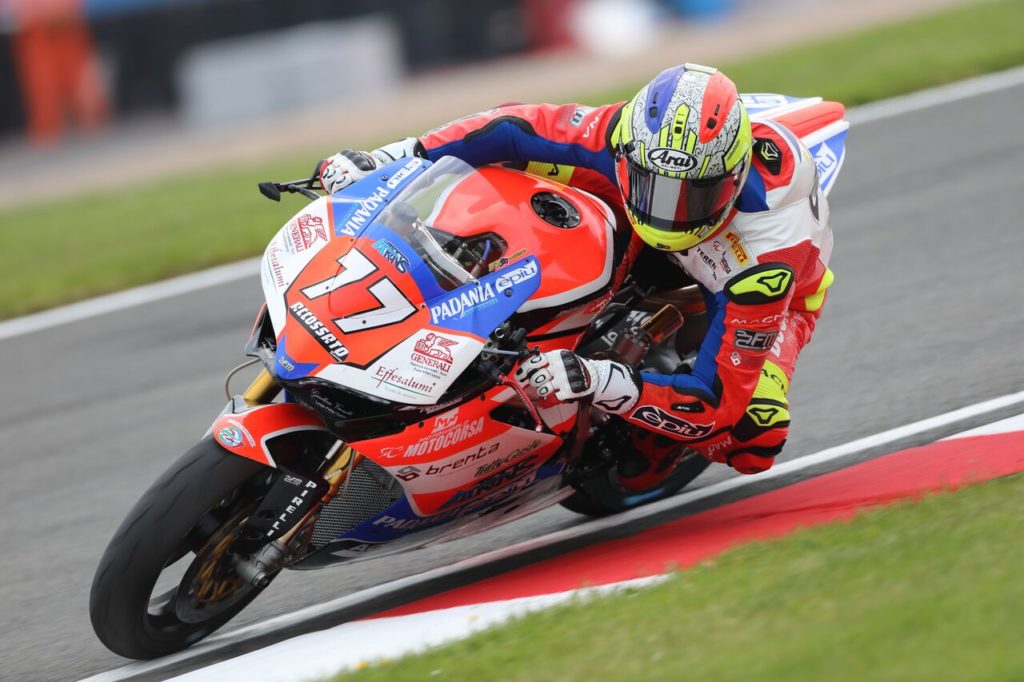 In the championship standings Sandi is fourth with 52 points, while TJ Alberto is eighteenth with 7. The next round of the Superstock 1000 European Championship is scheduled for the weekend of 8, 9 and 10 June at the Brno circuit in the Czech Republic.
Federico Sandi: "The race went better than the tests, and we certainly took a step forward with regards to the bike's chassis. In practice I was perhaps too aggressive, while in the race when I drove in a more loose way the bike has supported me more. I'm happy because we turned to one tenth from the first and I'm only sorry for the result, but in the final I took some bad skids and so I had to settle for sixth place. This weekend has taught us that during the trial we have to concentrate more on the setup of the bike than on the search for lap time. I thank all our sponsors and the guys on my team and I will try to get a better result in the next round of Brno."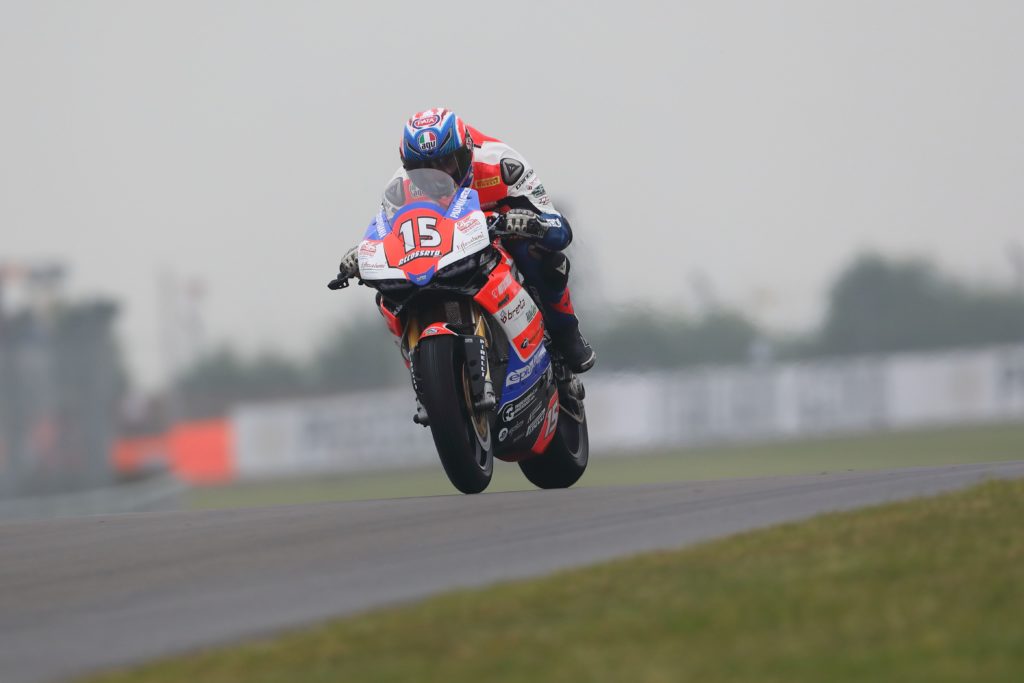 Timothy J. Alberto: "I am satisfied with this result, also because I finished close to the group of the fastest riders and in the final I fought with some riders keeping my position. At the end I found a good feeling with the bike on this track, despite not having data and never having run here in Donington. In these first four rounds of the European championship we have constantly improved, and this makes me optimistic for the next races starting from next to Brno."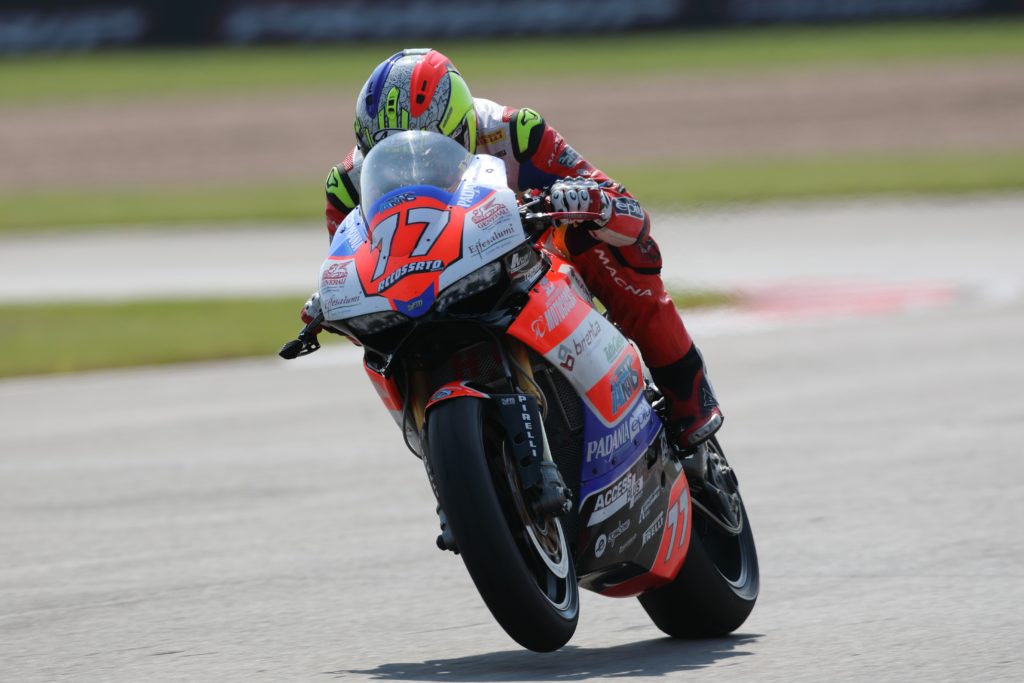 Words and Photos by Motocorsa Racing Team