Motolite Motorcycle Batteries renews Title Sponsorship for IRGP6
Date posted on November 19, 2012
Share this
Inside RACING Magazine is delighted to announce that,once again, MOTOLITE MOTORCYCLE BATTERIES will be the Title Sponsor for the Sixth Annual Inside RACING Grand Prix (IRGP6) to be held on November 23-25 at the historic Carmona Race Track in Carmona, Cavite with a record breaking number of entries.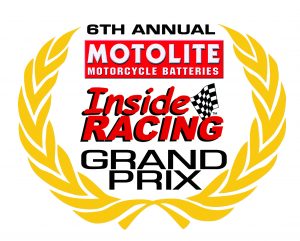 The event will be known as "Motolite InsideRACING Grand Prix". It is the biggest annual year-end tradition for the country's motorcycle road racing fans as it aims to provide a "GP" style race event to the local racers and teams. It is a prestigious annual event where top local racing teams and riders participate. It is sanctioned by the Underbone and Scooter Racing association (USRA).
Motolite remains the undisputed leader in providing dependable motorcycle and scooter batteries that feature advance technology in the local market. Motolite batteries are manufactured by Philippine Batteries, Inc. (PBI), the largest manufacturer, exporter and distributor of automotive, motorcycle and industrial battery products and solutions in the Philippines. Its fully integrated facility in Sta. Maria, Bulacan is one of the largest and most modern battery manufacturing facilities in Southeast Asia. It also has the country's only ISO 14001-certified, environmentally-compliant recycling facility, the second biggest in Asia.
Boasting of the latest advances in motorcycle battery technology, Motolite provides the growing number of motorcyclists in the country with safe, reliable and long-lasting batteries. Motolite's new 12-volt motorcycle batteries have been infused with Absorbed Glass Mat (AGM) Technology for greater fluid retention and longer life. AGM Technology also makes the batteries more versatile as they can now be installed at any angle required by the make and model of the motorcycle – even upside down if needed.