2009 Motorstar Hawk 150R Ride Review: New Personality
Date posted on April 16, 2019
Share this
The new Motorstar Hawk 150 R has changed its character from a big and slightly boring but very comfortable cruiser to a very cool, sexy, sophisticated and compact sports scooter.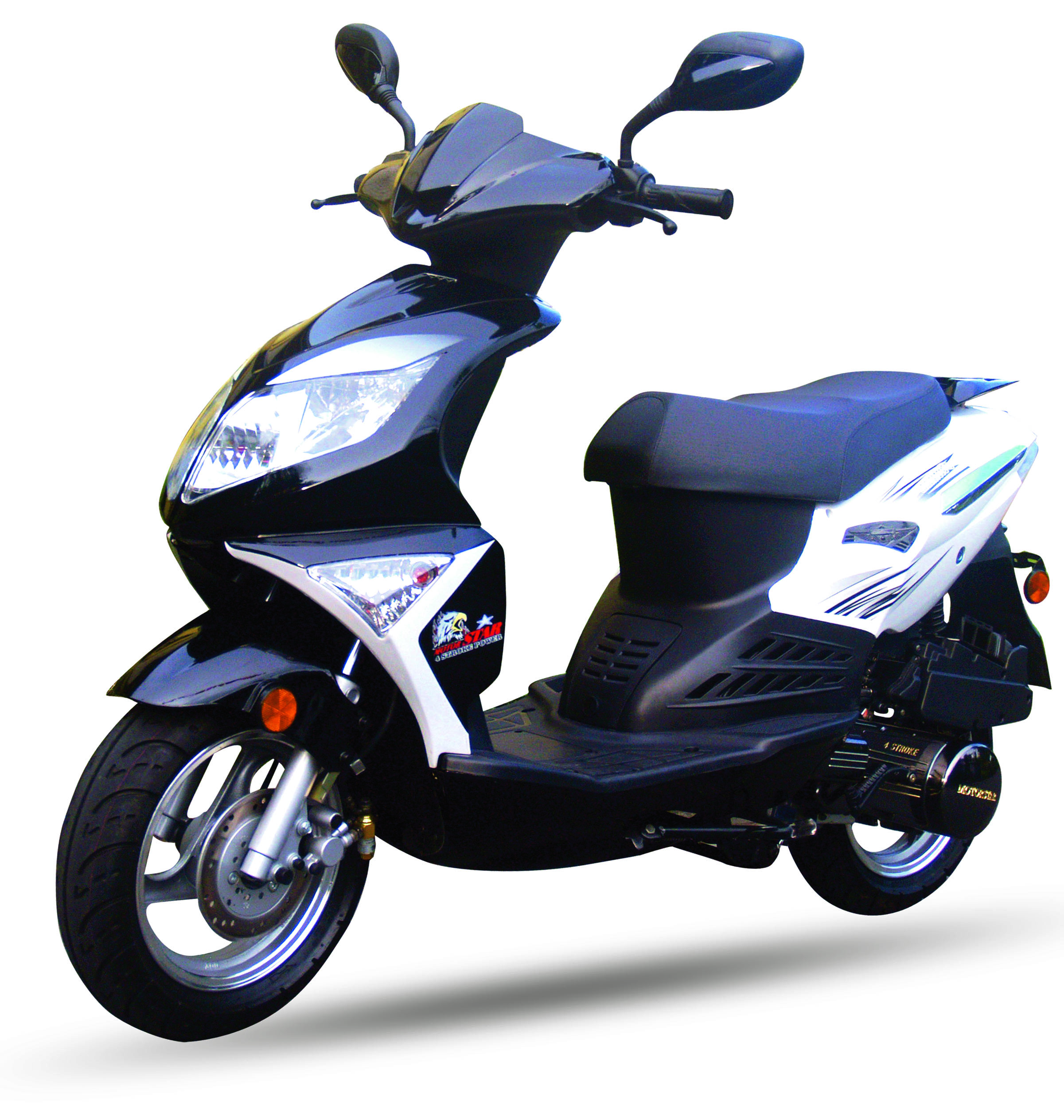 When we tested the old Hawk 150 , we praised it for its comfort and all-day seat as well as its smooth engine but we criticized its size and bland looks. Well, with the new model, Motorstar addresses almost all of our concerns and has created a whole new scooter with a completely different personality. The new Hawk 150R is now an attractive sports scooter with a European flavor. However, it has also lost one of its strengths, which is the all-day riding comfort.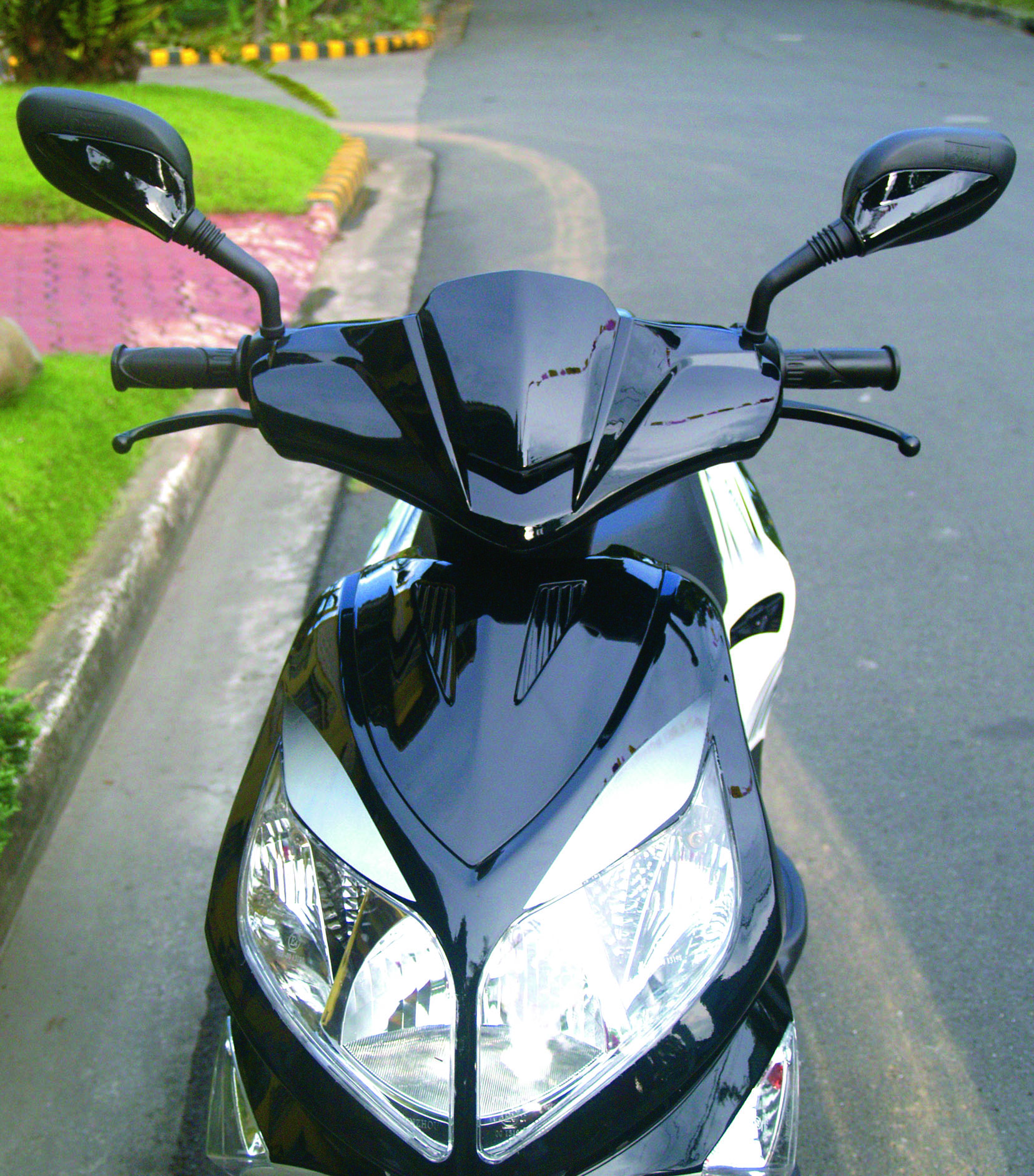 The new Motorstar Hawk 150R is more compact and stylish than the old model. The biggest revision is definitely the scooter's styling, which went from bulky and dated to sporty and modern. Starting with the big attractive twin headlamps and big clear tail lamp and two-tone body colors with minimal graphics, the new Hawk actually looks like a more expensive European or Taiwanese scooter costing more than double its asking price. There are also chrome highlights on the rear body panels and muffler plus the black chrome color for engine. The paint quality is good with a thick clear coat that seals the graphics and logo.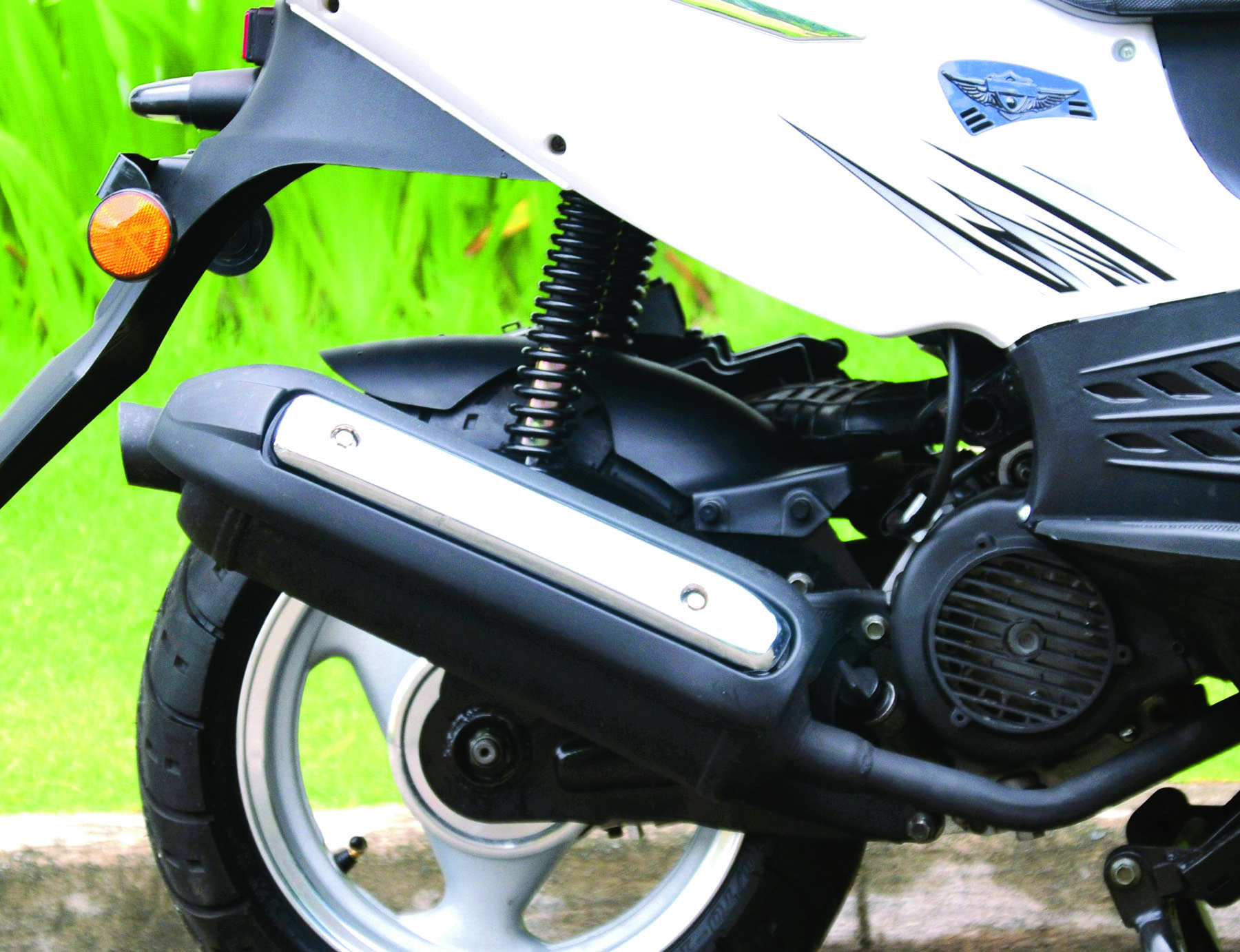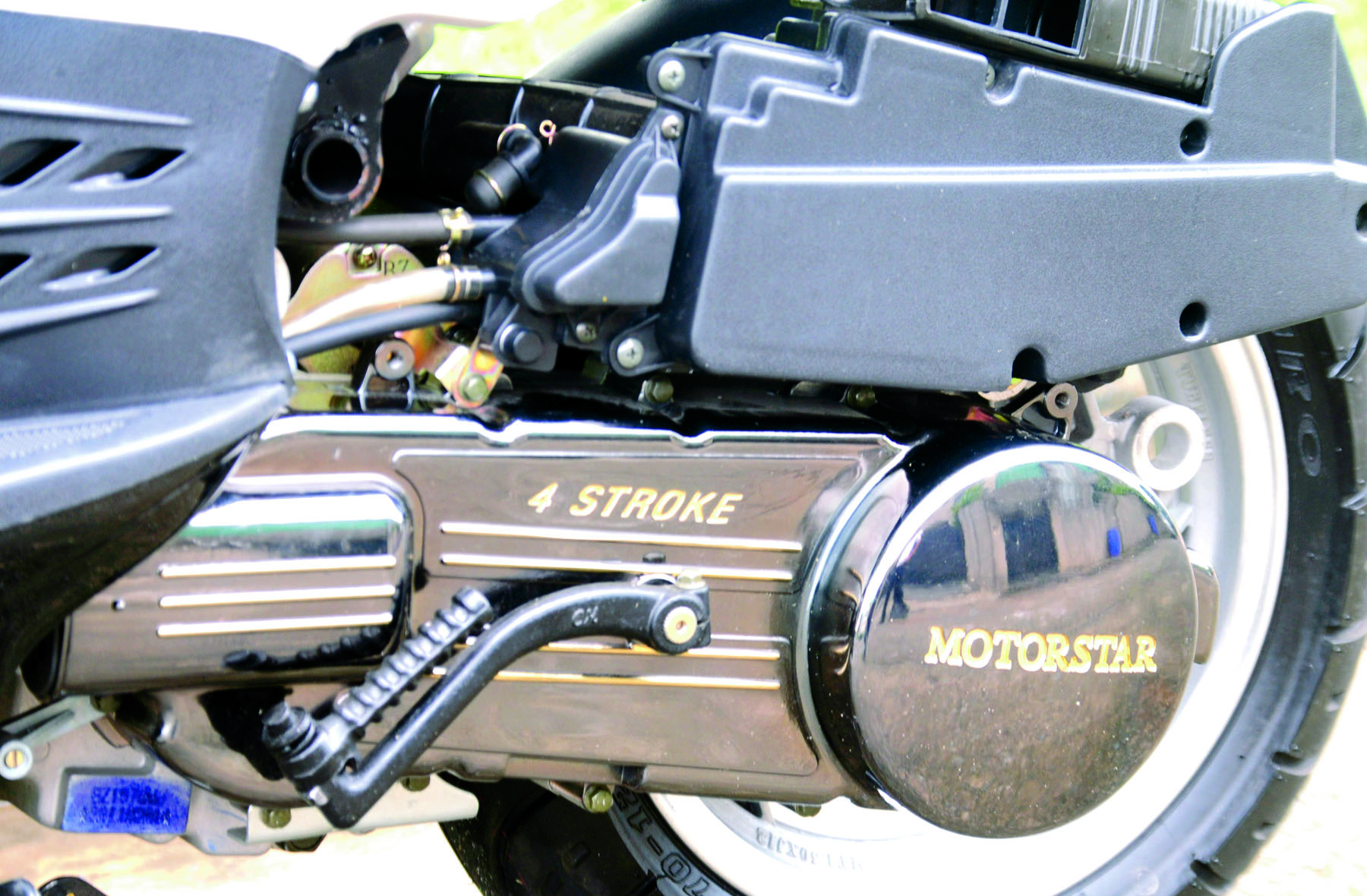 Other nice touches include the sleek body-colored side mirrors, carbon fiber garnished instrument panel (with a tachometer!) and a lockable fuel filler cap that can be accessed without opening the seat. The tachometer is a rare feature for an automatic scooter but is a welcome sporty feature. The seat has a better non-slip material which looks and feels more durable, but it is thinner and therefore, less comfortable than the old Hawk.
The new Hawk is equipped with dual rear shocks that are a bit hard but, make the new Hawk handle better. The 12-inch Duro tires sized 120/70 R12 for both front and rear have sporty tread patterns that offer good grip. They are mounted on nice silver alloy wheels with polished lip finish. The small fat wheels absorb bumps and give the new Hawk quick light handling.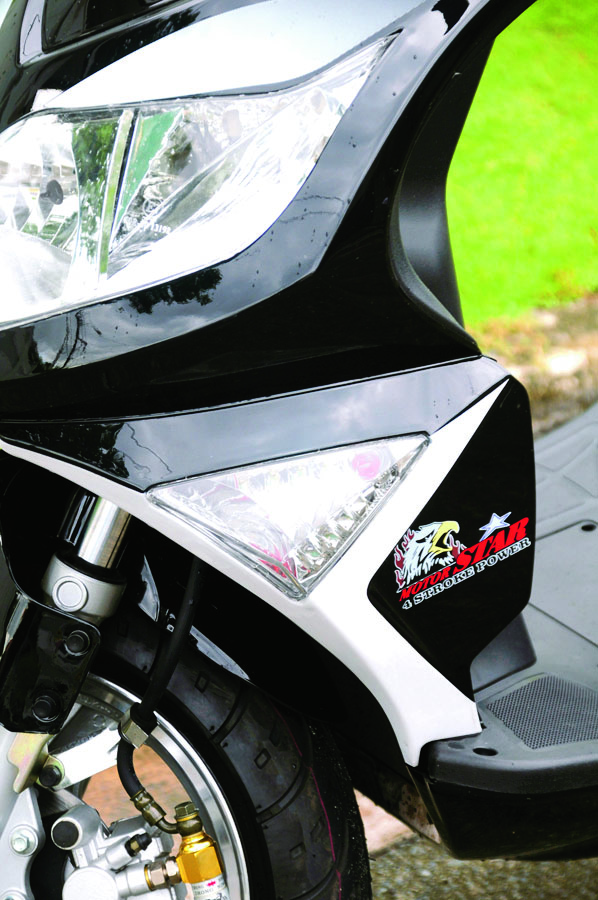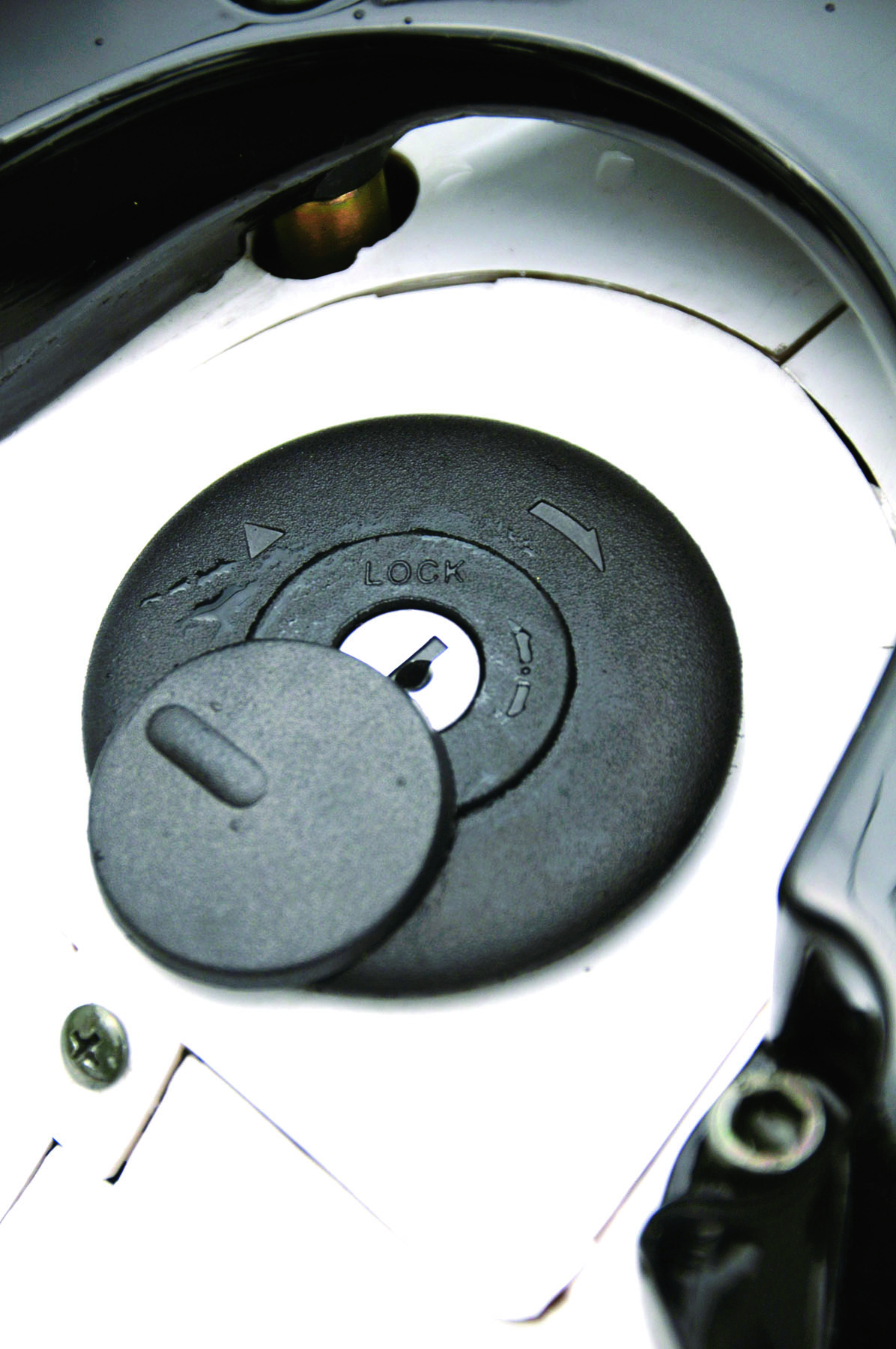 The brakes are average. The front disc looks small but is equipped with a rubber type ABS which makes it ok to jam the levers to take full braking power without locking up. The compact dimensions and short wheelbase allow it to maneuver easily in tight situations.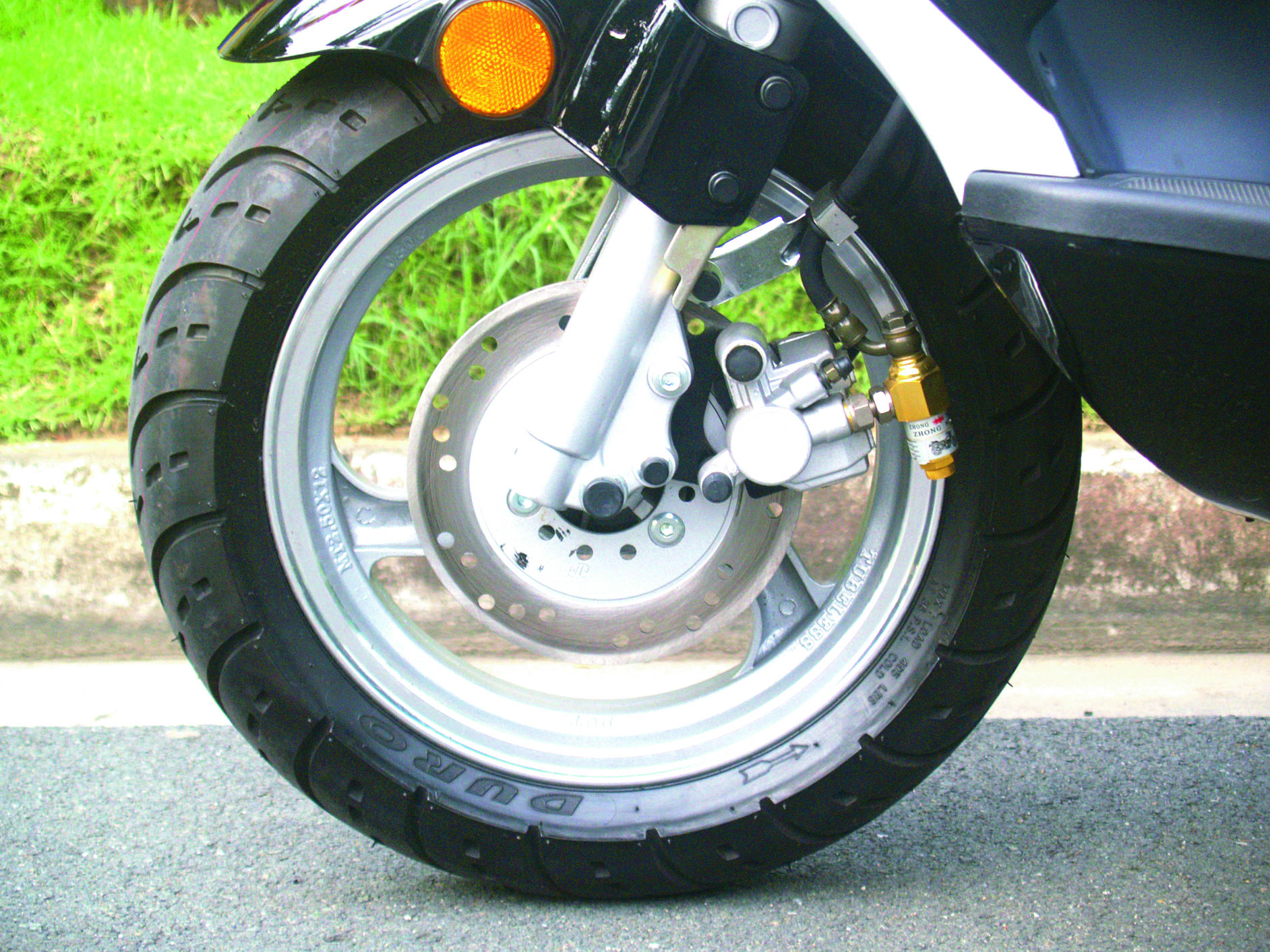 The 150cc engine remains unchanged. However, the engine on this new model seems to run more quietly. The new Hawk never felt under powered and can accelerate strongly. There is also no unwanted vibration or rough sounds that one would expect from earlier China-made scooters. Riding the new Hawk, you will have a relatively more solidly-built feeling about the scooter.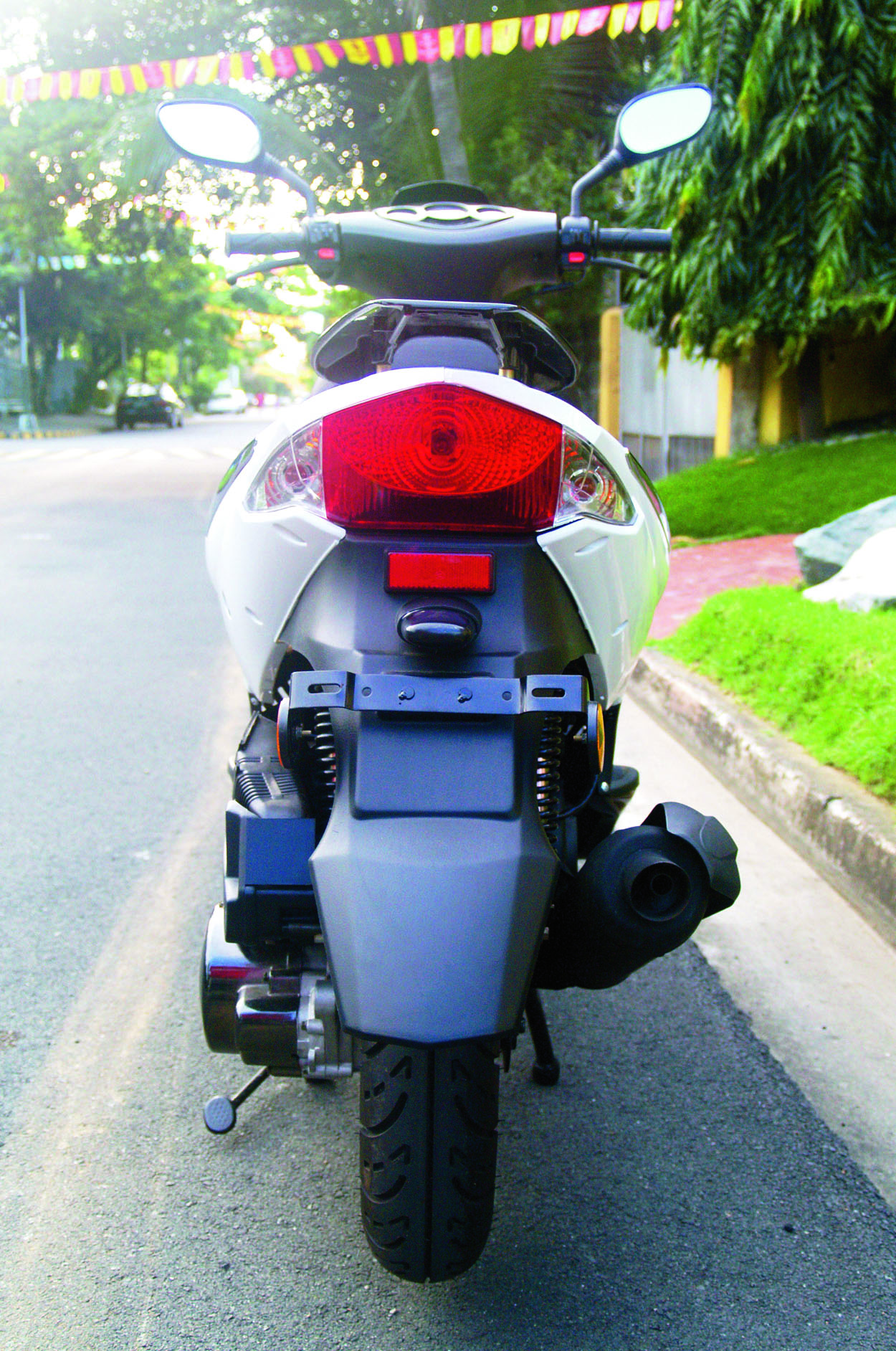 Utility-wise, the flat floor is still best for hauling big items, but sadly, the small glove box in front on the old model is gone. However, there is a big underseat storage that is fully trimmed and is big enough for any open face helmet or a small full size one. A few gripes about the new Hawk include a square hole in the plastic trim that exposes the metal frame above floorboard, the seat base's big gap to the body and the slightly short handlebars. Also, the all-day comfort which was a strong feature of the old model is not there anymore. However, the trade-off of sporty handling for comfort is true to any vehicle be it cars, motorcycles or scooters.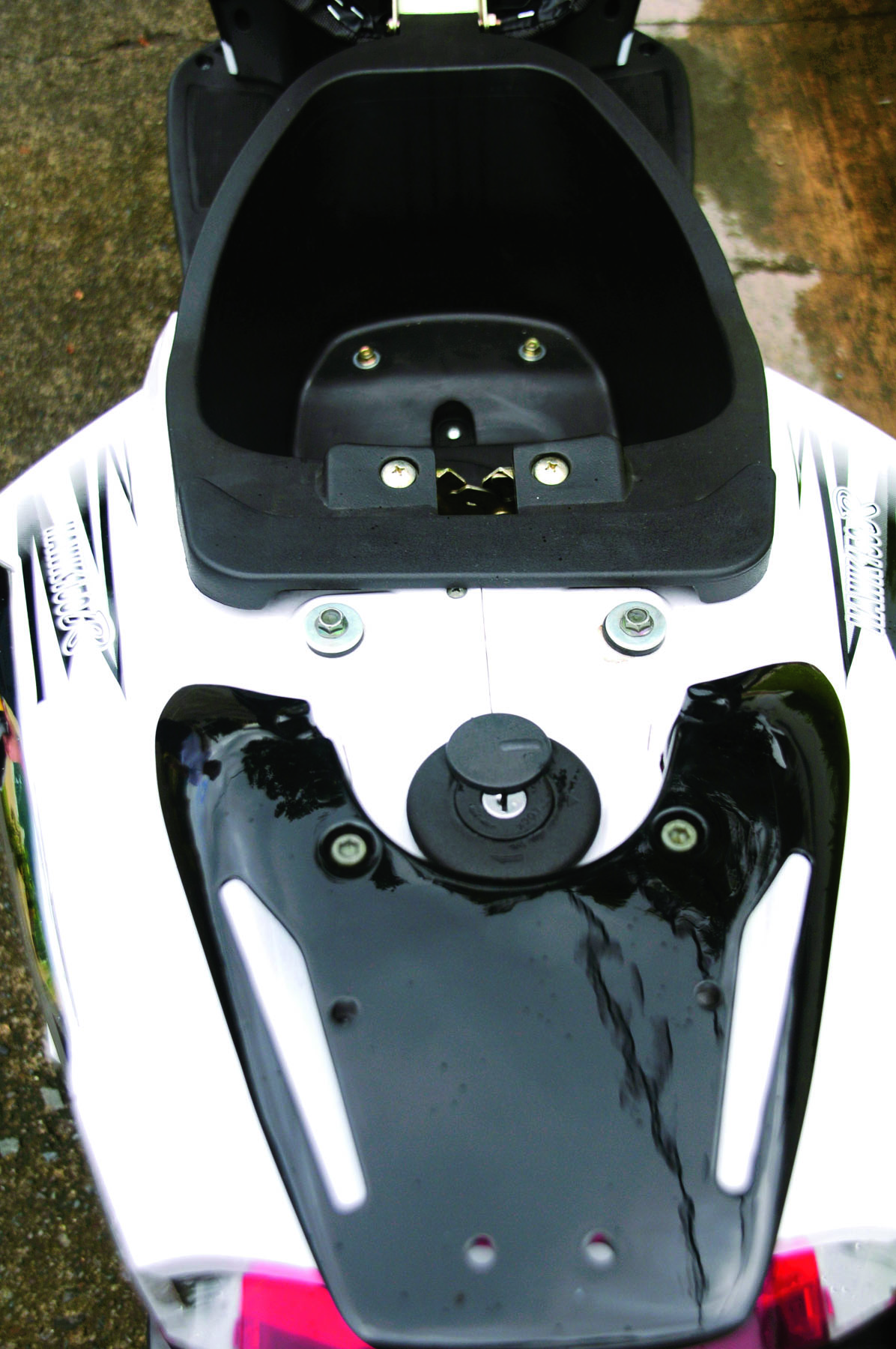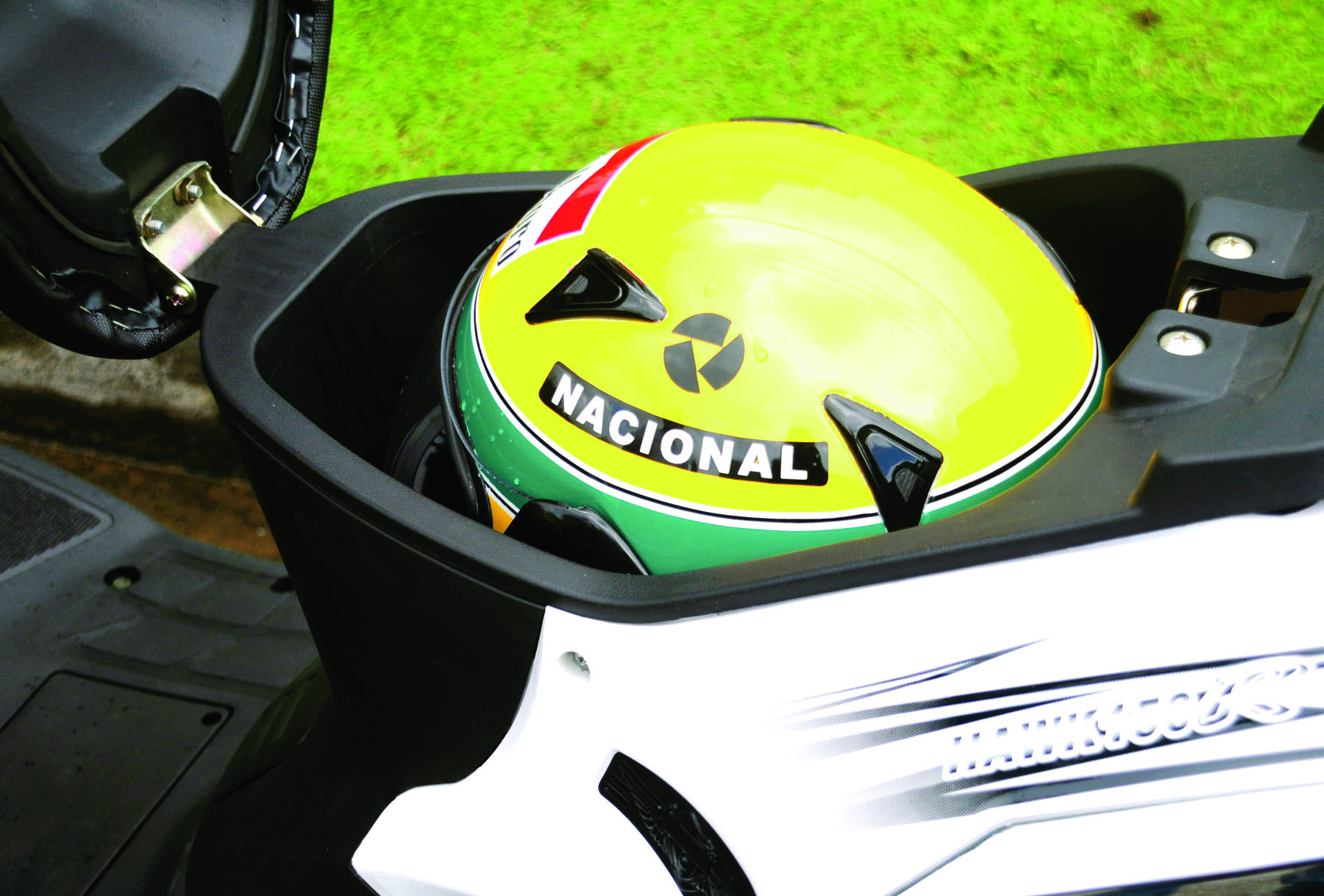 What has not changed on the new Hawk 150R is its amazing value for money. Even with its improvement, this 150cc scooter still commands a price below P60,000! For riders looking for an affordable brand new European-styled scooter, the Hawk is a very good option. China-made scooters are continuously making improvements on all fronts and the Hawk is definitely a step forward.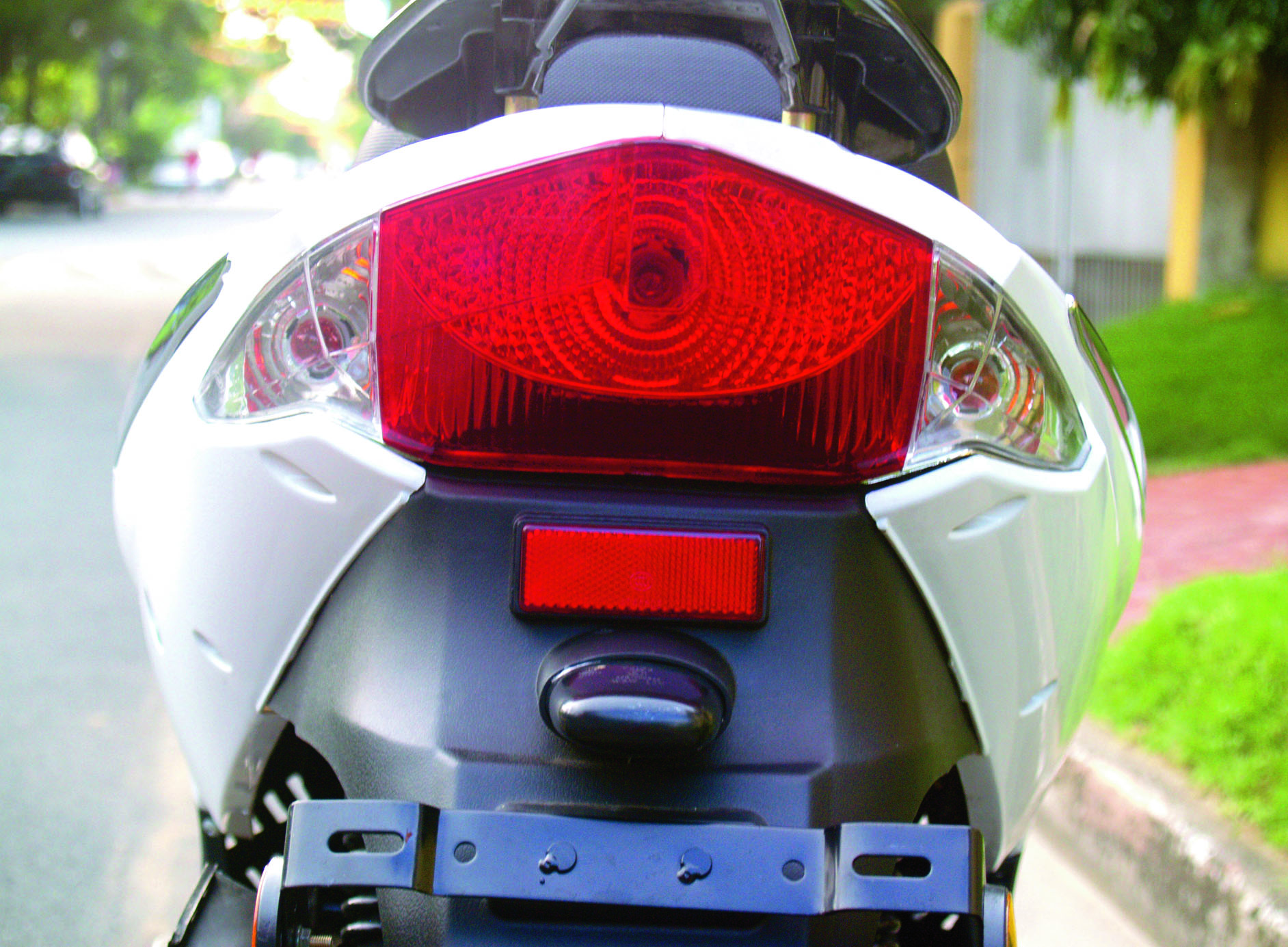 *This article was published in InsideRACING's  Volume 7 Number 5  2009 issue.