2012 Motorstar IQ 155Z Ride Review: The Humble Easy Rider
Date posted on April 24, 2019
Share this
The IQ155Z is another impressive bike from Motorstar and it is probably one of the best cruiser bikes available in the market today. It's affordable, reliable, handles well, provides "all-day ride" comfort and has genuine cruiser styling.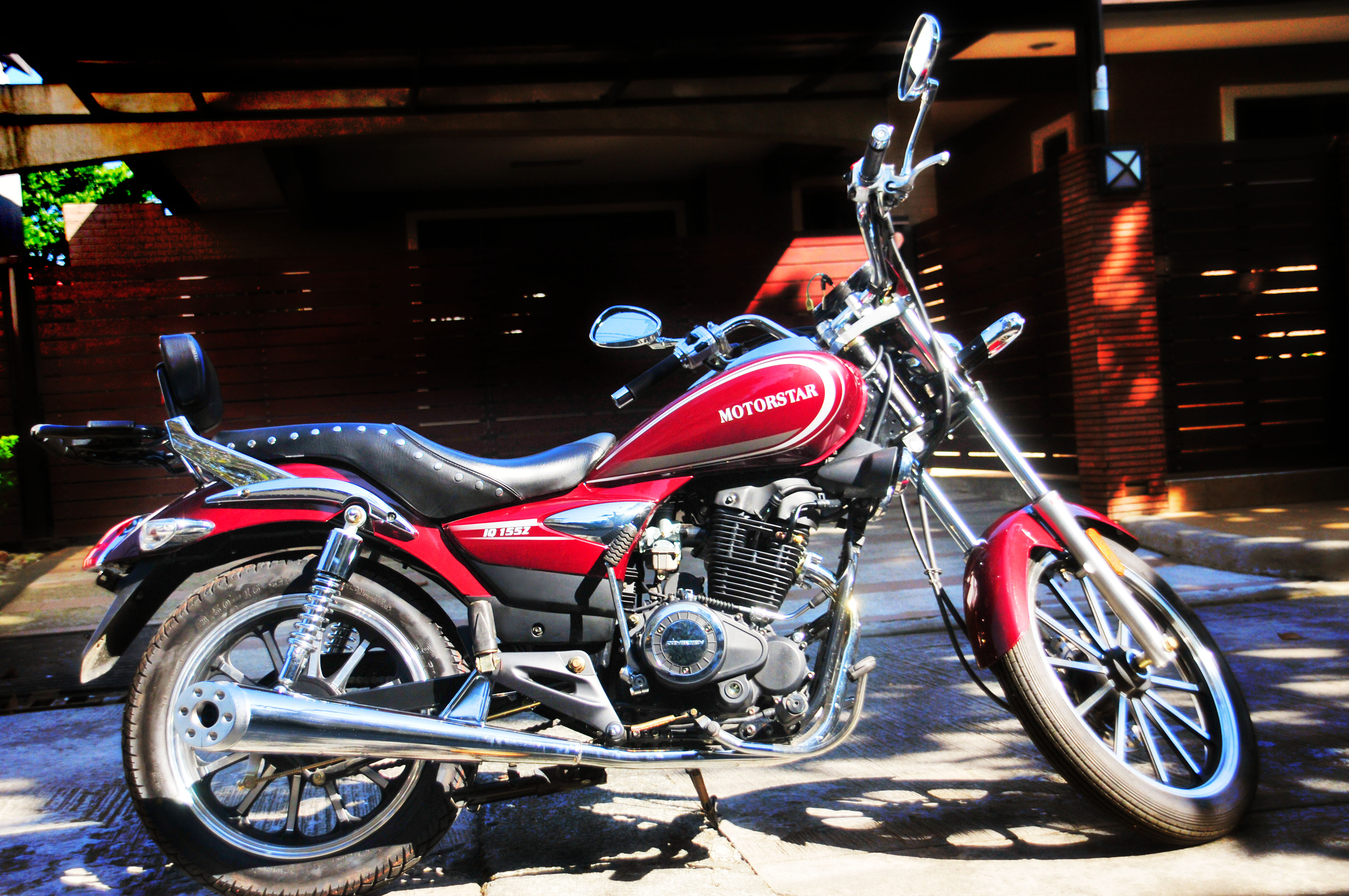 Motorstar has been coming up lately with many extensively redesigned or completely new models. One of them is the Motorstar IQ155Z cruiser which is intended to reinforce their tie-up with major Chinese manufacturer Zongshen. Aside from the dual sport and motard market segments, the "cruiser" is
another niche market where the brand hopes to make its presence felt.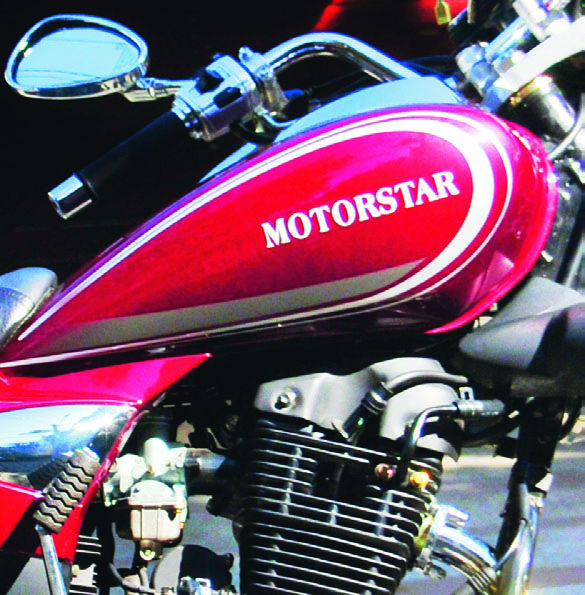 The bike is mainly produced and designed by Zongshen, a leading Chinese brand. In fact the brand Zongshen can be seen on different parts of the bike and is even mentioned in Motorstar's product advertisements. The bike enjoys many technologies from other companies that Zongshen supplies, like for example the front fork which according to Zongshen has technology derived from Showa.
Riding comfort is just a bonus, but the reason people buy cruisers is mainly because of the styling. The owner expects differentiation and presence compared to the other bikes. And here is where the IQ155Z scores well. It looks well proportioned, doesn't look like it's a "trying hard" cruiser.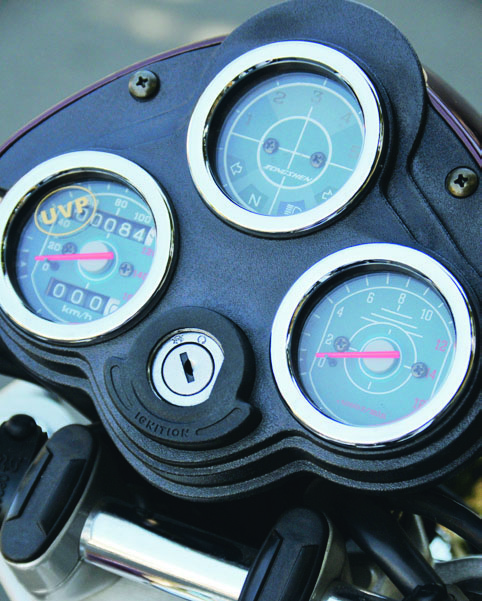 The engine's mostly matt black engine finishing with chrome details look understated in a good way and makes the bike look bigger than its actual displacement. The IQ155Z is actually powered by 149.5cc single cylinder, four stroke engine tuned to provide more low-end torque and smoothness to be faithful to the "cruiser" bike characteristics.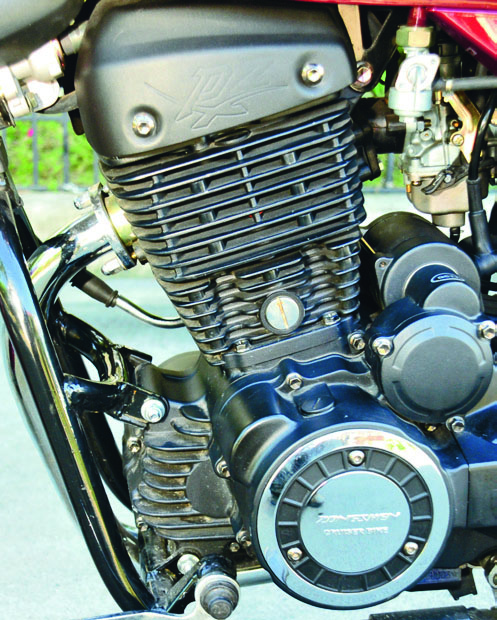 The bike's deep solid color is nice and there is lot of rich chrome detailing from the instrument bezels, turn signal lamps, big chunky side mirrors, tail lamps, handle bar controls and even the tank-mounted fuel gauge similar to big Harleys. The main instrument panel is a three dial cluster with chrome bezels. It looks good but we prefer the speedometer moved from the left to the center. It is also equipped with polished lip alloy wheels the chrome pipe is nicely shaped to give it a custom appeal. Even the seats have metal rivets on them which complete the "custom cruiser" look. Still, the custom modifiers will have a great time fiddling with its looks with additional chrome and crazy paint jobs.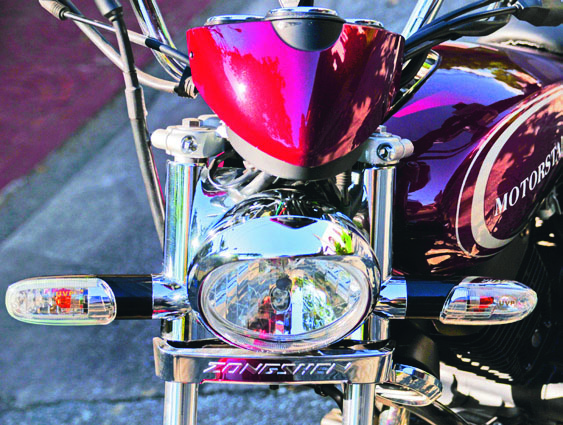 The front fork is nicely finished in polished aluminum and is made in collaboration with Showa so it performs well and is very plush which is good for the intended riding style. Meanwhile, the fully chromed rear suspension is adjustable for spring pre-load which is useful when carrying a passenger on long rides to preserve the plush ride. It is equipped with modern disk brake in front and drum brake at the rear. Both provide adequate stopping power and great feel.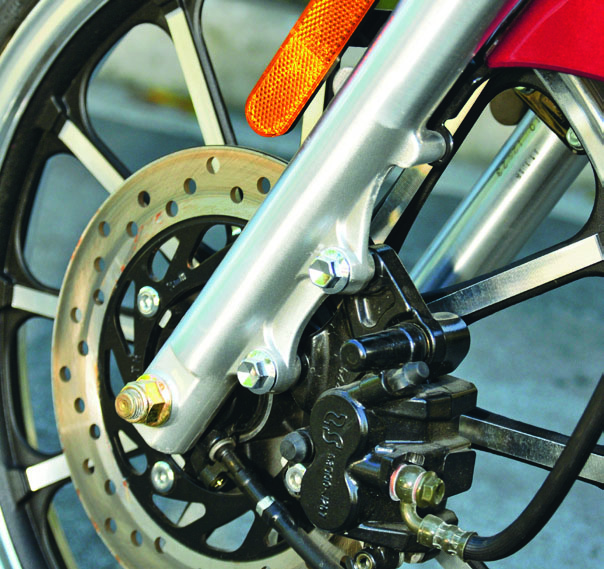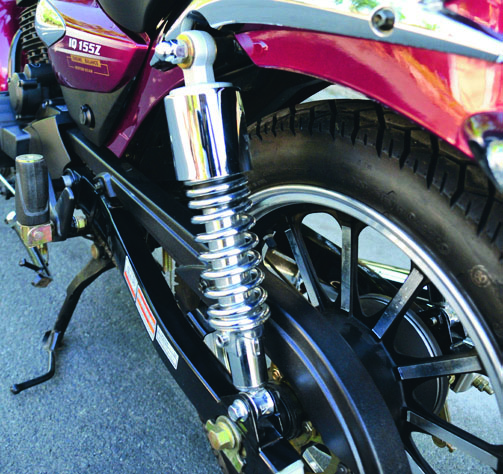 We were impressed with the ride. It has a very relaxed and straight forward riding position due to the wide handlebars, low seat and forward foot pegs. The IQ155 is good for high speed riding on sustained basis and that's why it is also good to know that it is equipped with a 5-speed transmission. In top gear, you can easily cruise at very low RPM. It feels that you can ride this bike all-day and your back will not be hurting at the end. Also, the steering effort is actually lighter than most under bone and scooters. Another good point about the IQ155Z is that foot pegs and handlebars have rubber dampers to further quell vibration and contributes further to the relaxed riding experience.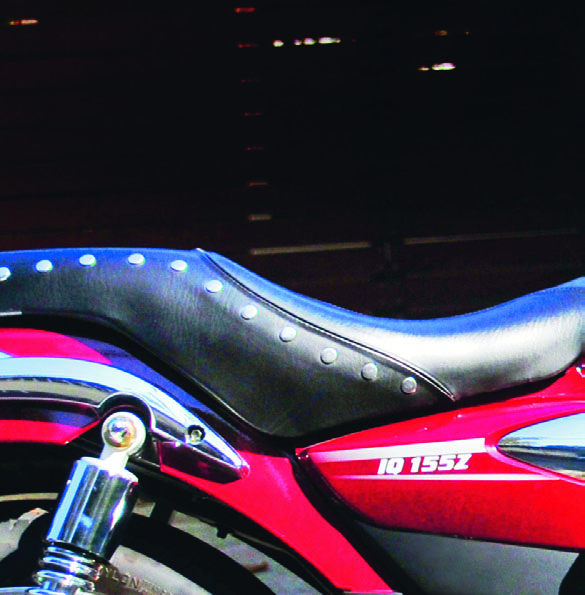 This bike also gives additional rider confidence with the upright riding position and wide handle bars, you feel that you are more in control. The IQ155Z's low seat height also lets you put both your feet down flat on the road when stopping. The longer wheelbase gives stability at high speed, something that we have never experienced in a long time riding a short-wheel based underbones and scooters.
In terms of performance, the engine is surprisingly "torquey". It's hard to believe that it displaces only 149.5cc! It runs smoothly, very refined and with minimal vibration at high speeds. This engine is probably the most impressive engine that we have ever tested from Motorstar, it's even better than the Explorer 200. It also starts easily with just one click.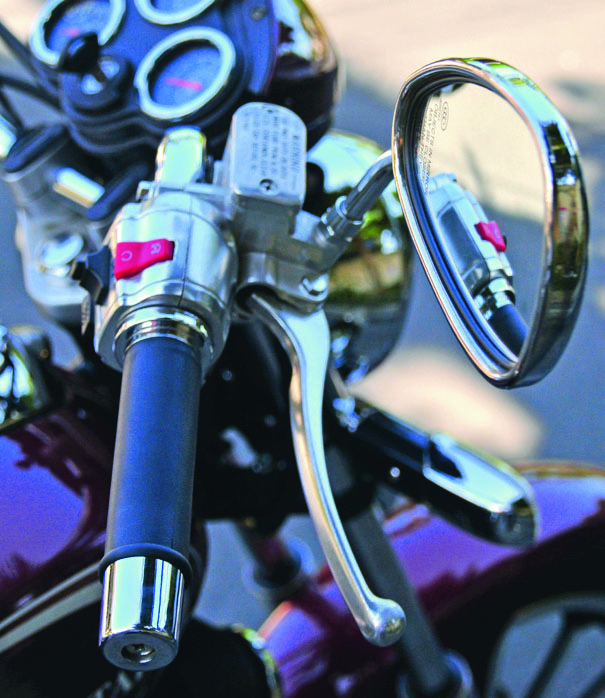 While it is easy to ride and stylish, it also has extra features like the rear cargo rack which is very useful in hauling extra things just with a tie-down elastic rope, but if you want versatility a Givi top box can be mounted easily. There's also a backrest for the passenger. Before the current generation of "Adventure Touring" bikes popularized by BMW's big dual sport bikes, the original true adventure bikes in the 1960's were mostly cruisers equipped with saddle bags, a windshield and a sleeping bag. Riders would ride for hours on the open roads and would just roll out their sleeping bags mounted at the back of their seats. Bikes like the IQ155Z will enable us to experience this type of riding again.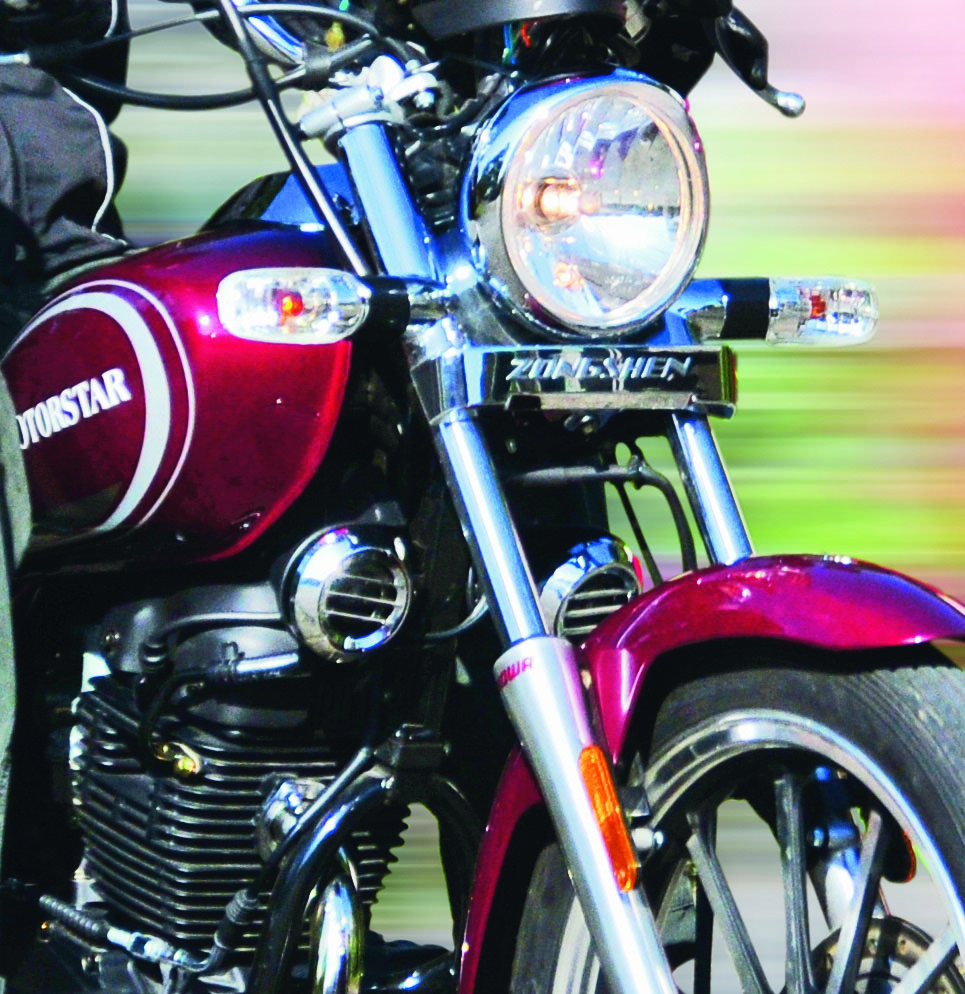 This bike is a good bike to tour around and will let you cover more miles in a day compared to an underbone or scooter.Motorstar has another trump in its motorcycle line-up. At only P65,000 the IQ155Z is really value for money. It is very elegant, very mature looking and it actually looks more expensive than it actually costs. It's a good straight forward motorcycle from the brands Zongshen and Motorstar.
*This article was published in InsideRACING's  Volume 10 Number 4  2012 issue.