2012 Motorstar Moto R155 Review: Commuter with a Character!
Date posted on September 19, 2019
Share this
The Motorstar Moto R155's upright sitting position, wide handlebars, a commanding view of the road, its superb suspension components and a capable engine make it one of the best alternative commuter bikes for those looking to commute in the city with fun and an edge in style.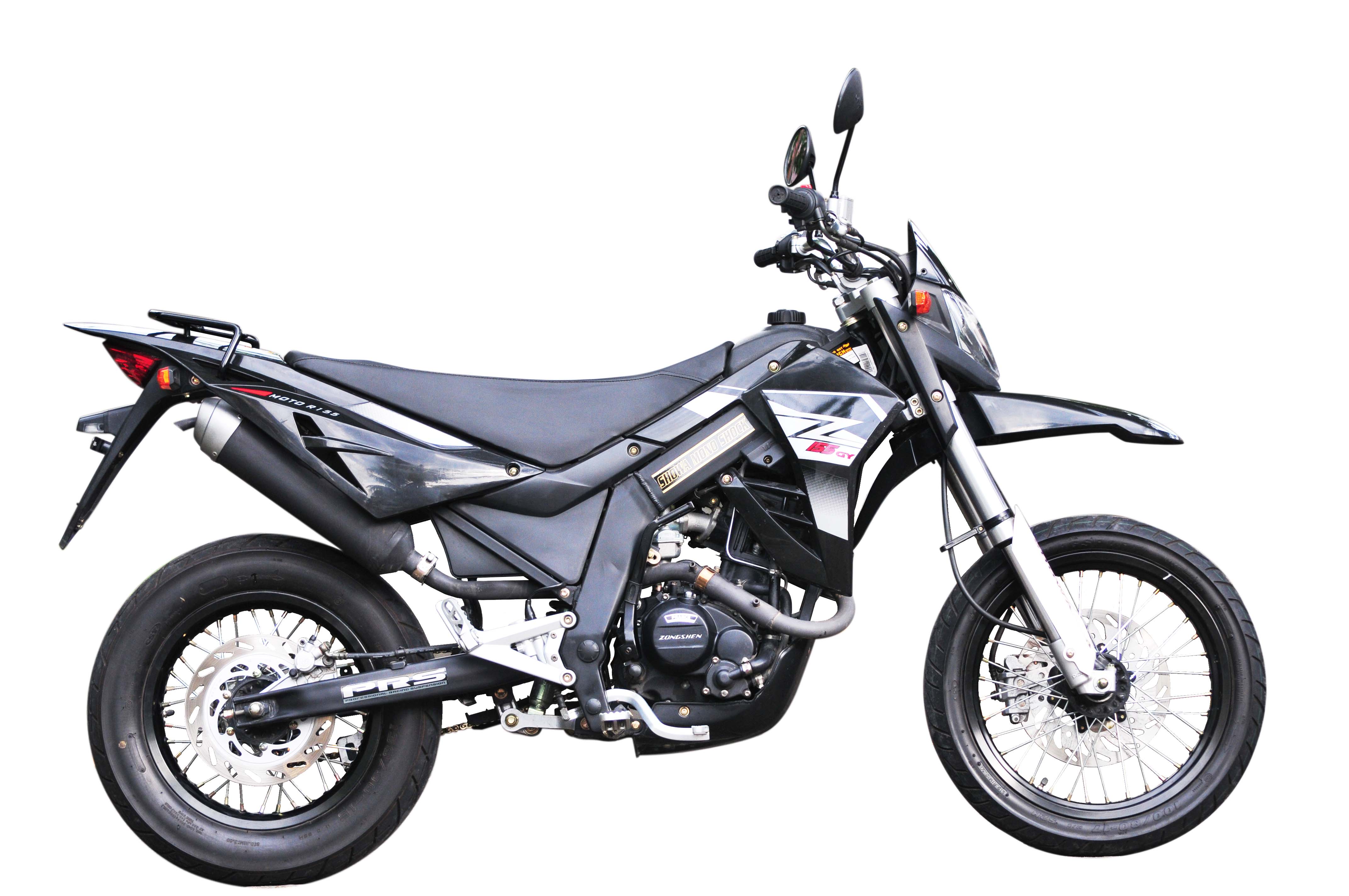 Motard or supermoto-styled bikes have a unique edgy appeal. They are different and not mainstream even in other parts of the world. First popularized in Europe, motards are a blast to ride than sport bikes or dual-purpose bikes on the streets. They provide the upright sitting position for comfort, wide handlebars for control, big legroom and a commanding view of the road found on tall off-road bikes yet have the performance, traction and comfort of pure road bikes. Truly, the best of both worlds in terms of commuter bike haven.
To satisfy their craving, some lucky local motard enthusiasts can decide on the expensive options from KTM or Ducati while many opt to go for the much less expensive route of modifying a local XR200 or other dual-purpose models by installing smaller wheels and wider street tires. But for those who still find this option out of reach, there is a much less expensive and simpler alternative for the ordinary Filipino commuter.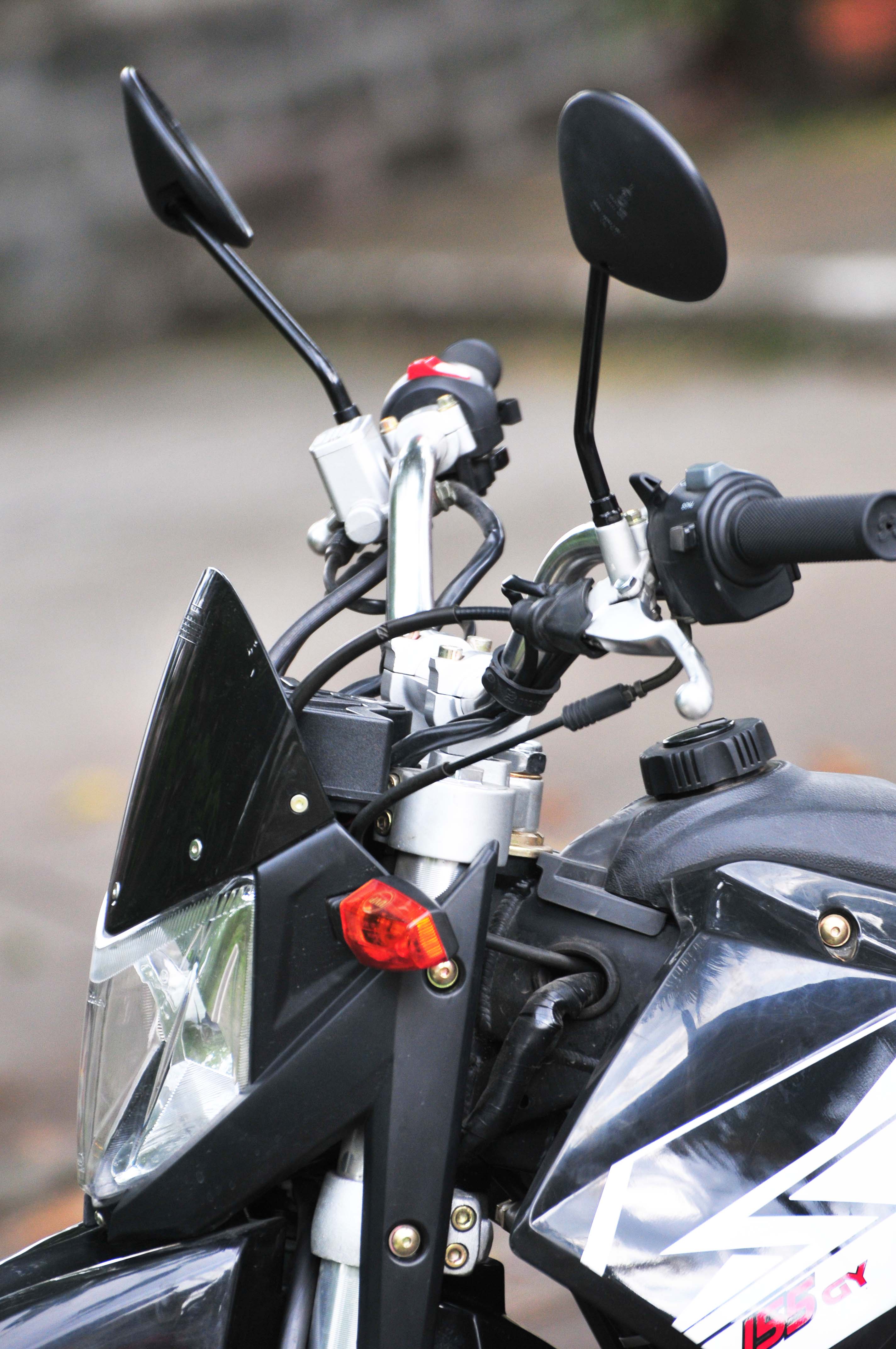 The Motorstar Moto R155 is a model designed and developed by one of the leading Chinese manufacturers Zongshen. The Moto R155 was developed to have a supermoto styling and riding feel right from the start. It may not have a European or Japanese logo on the tank (also not the price) but it has genuine motard styling and peppy performance suited to the small bike commuter market.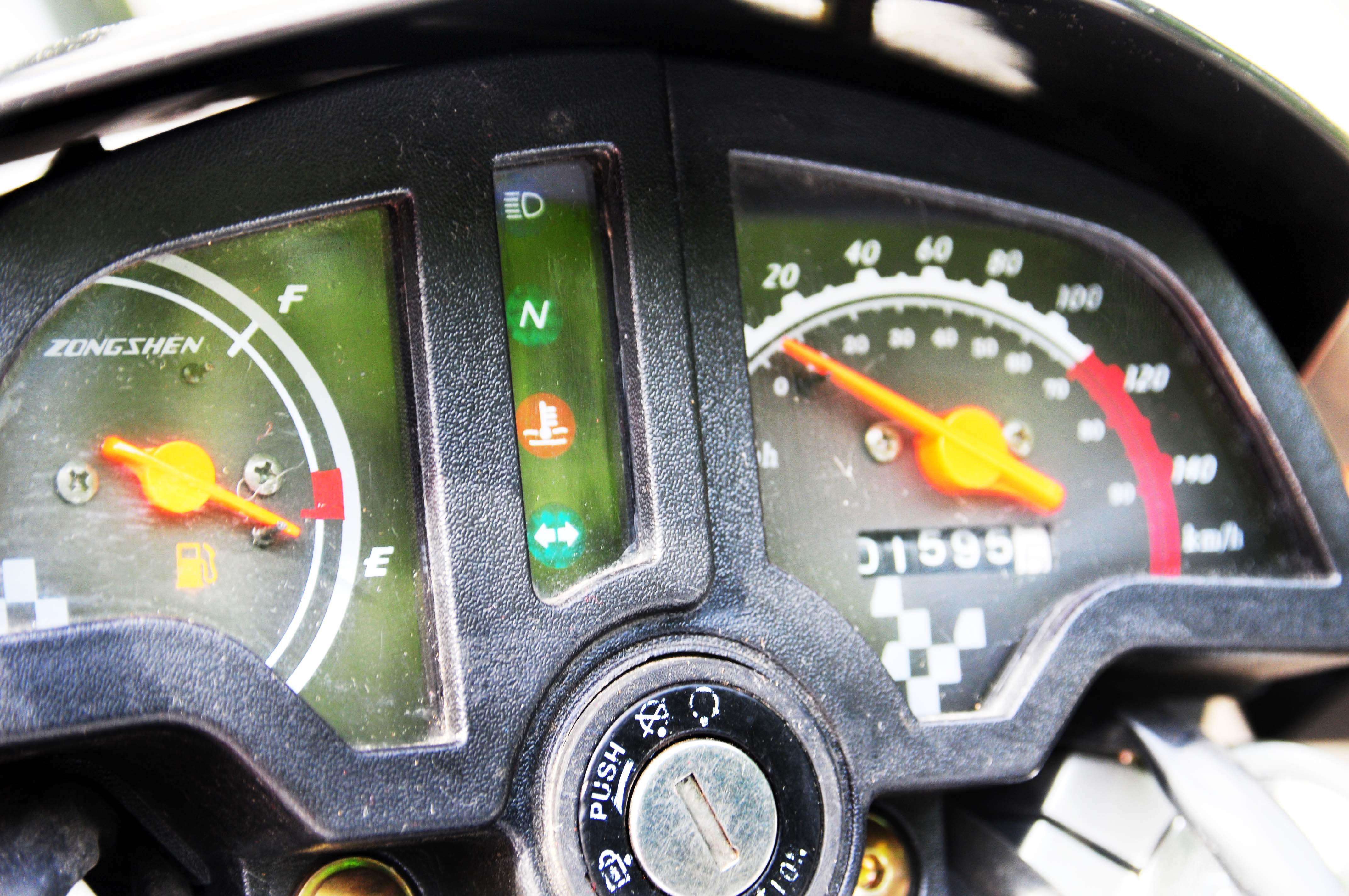 Looking at it, it gives the impression of a much bigger and more substantial motorcycle. The perimeter frame, big Showa forks, wide rims and tires, big disk brakes, wide aluminum handlebars, beefy aluminum pegs, foot controls and side stand are things you would normally find in much bigger and more expensive machines. Meanwhile, details like the pointy front fender, fork leg guards, headlight, rear panels, long motocross seat, engine under guard, wide blacked-out wheel rims, aluminum levers and foot controls, and serrated foot pegs give it the full super moto character. The only thing lacking is the handlebar guards.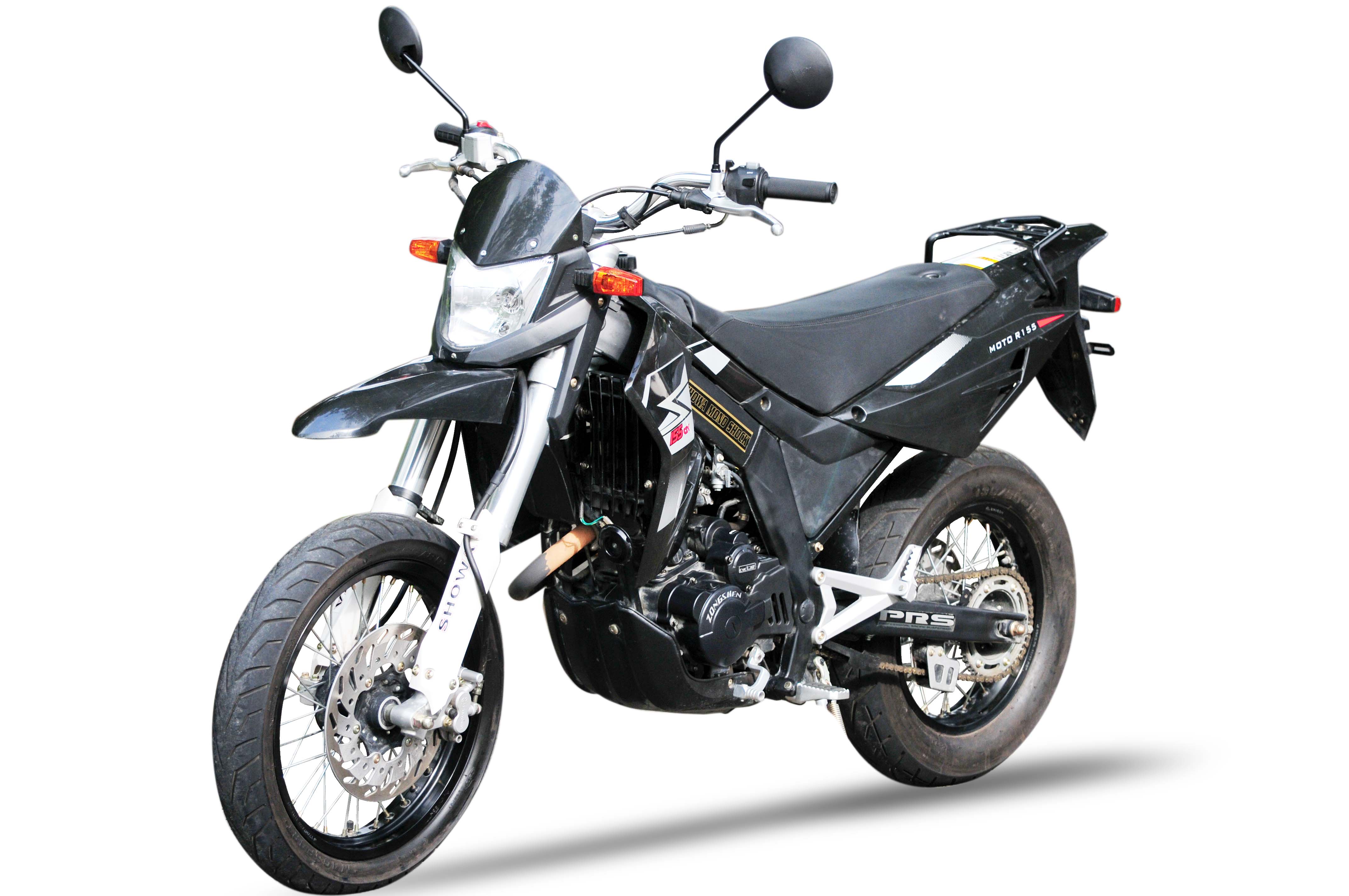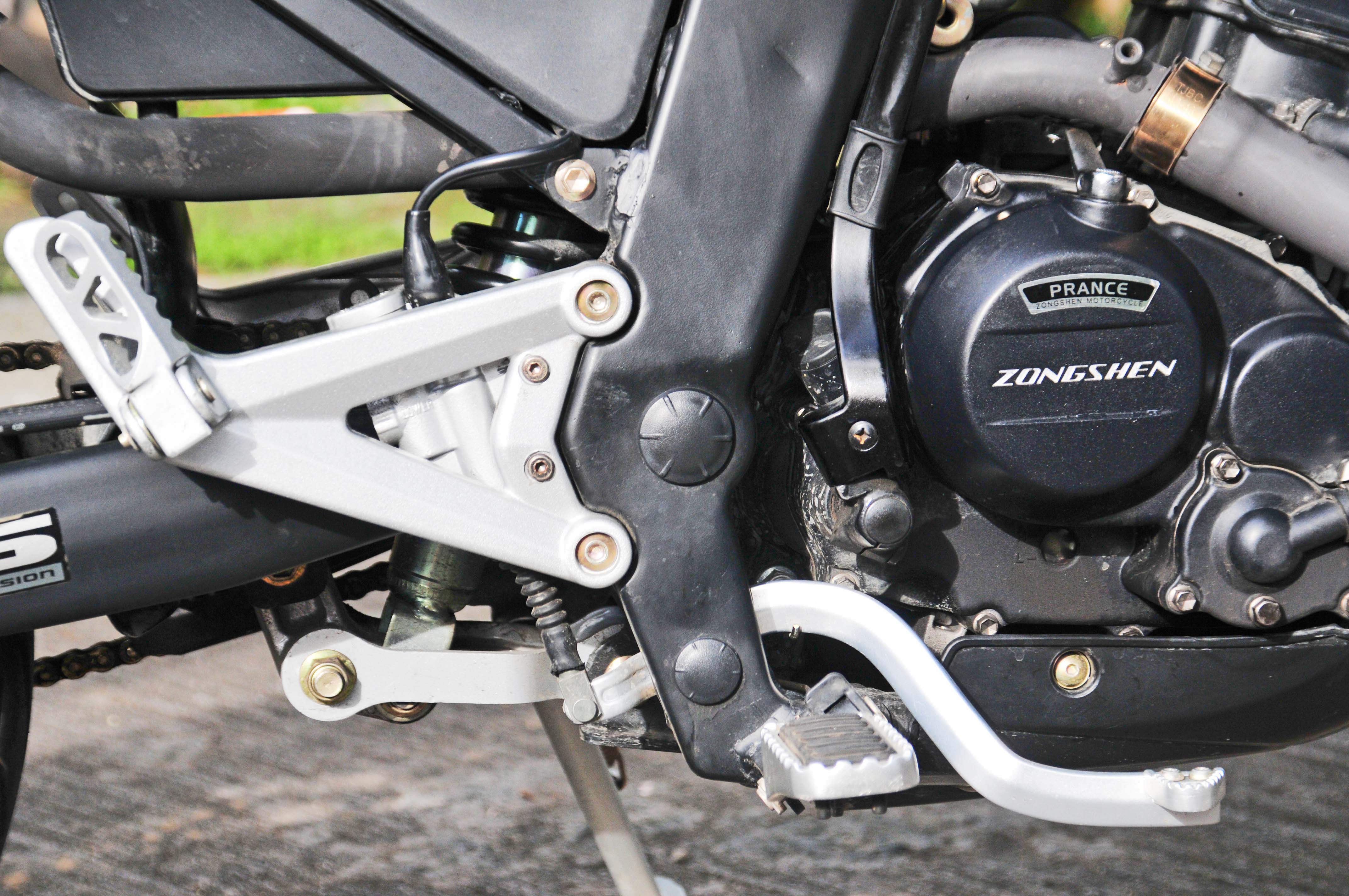 This article was published in InsideRACING's  Volume 11 Number 9  2013 issue.The nice looking aluminum handlebar is wide and mounted high while  the foot pegs are set low for maximum legroom and upright riding position. The narrow motocross style seat is narrow letting an average rider to easily reach the ground with both feet while the thick deep foam makes it a comfortable perch. The aluminum shifters and the brake lever look very racy and easy to use while the non-slip serrated foot pegs are useful when standing up or when you go to a supermoto riding position.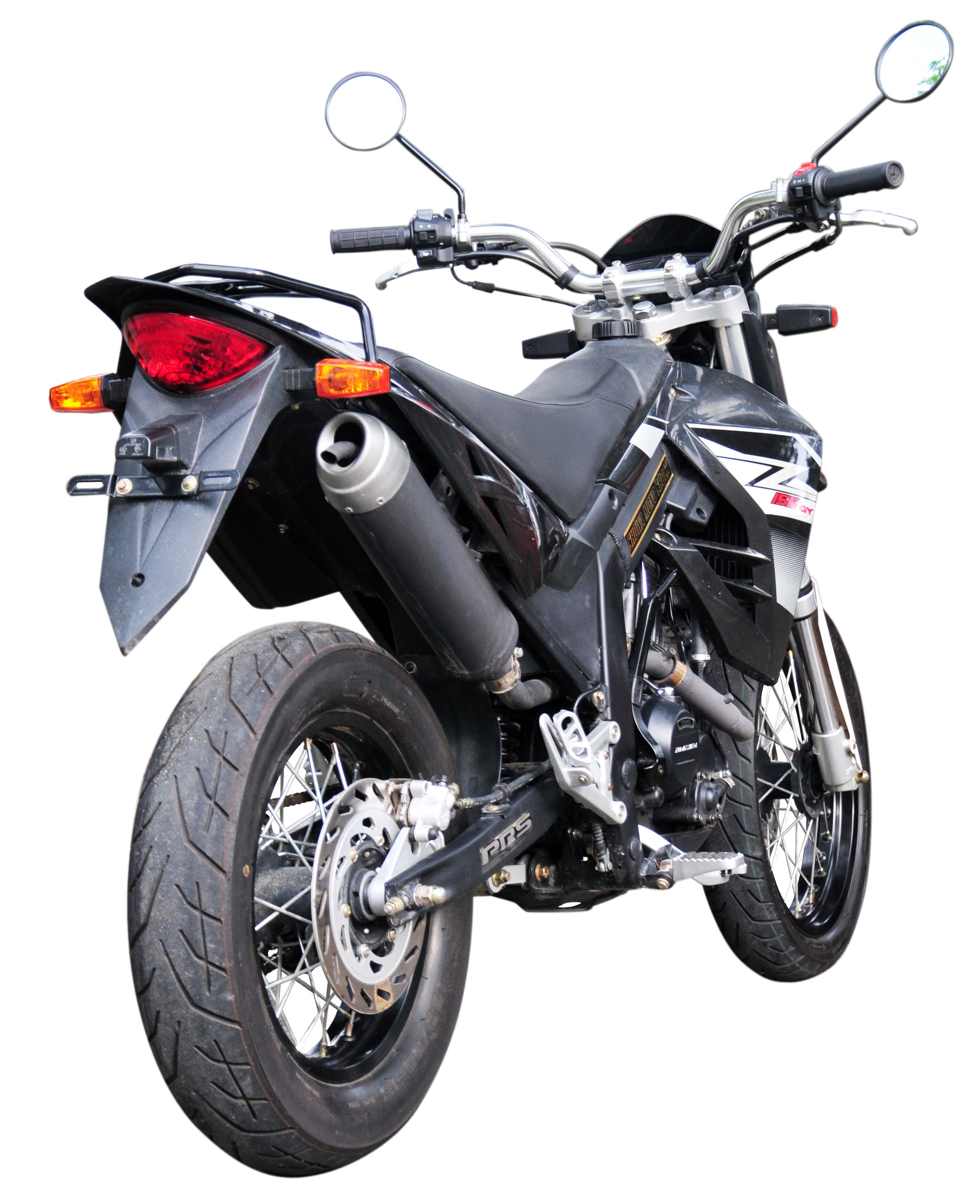 It is powered by a Zongshen designed and built 149.5cc single cylinder 4-stroke motor. It is claimed to produce 8.8 kw of power at 8500 rpm and a maximum of 10.0 nm of torque at a low 2500 rpm. An advance feature of this engine is liquid-cooling complete with a fan located on the left side of the radiator, just like in bigger bikes. It starts easily and revs quickly. Just like the IQ155 cruiser, this engine is not as smooth as Japanese bikes but is definitely much better than previous Motorstar engines that we tested.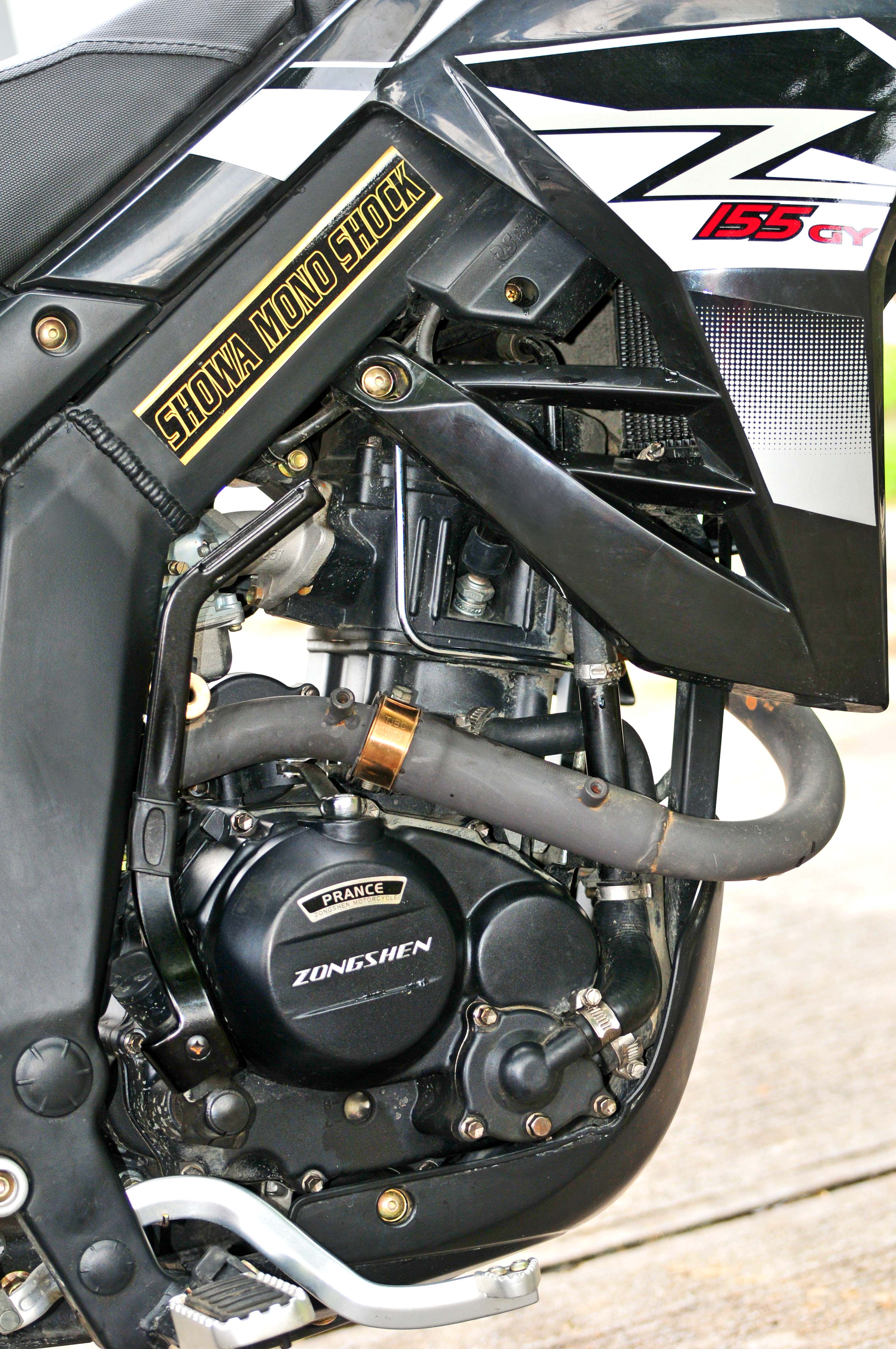 On the chassis side, the stand out during our test was how good the suspensions are, especially on the front. The graphics on the fork guards and frame may look cheap but the Showa connection is real . We were informed by Eastworld that the fork and shock were indeed developed by Showa since Zongshen is actually a supplier for other brands that use Showa components as well. The massive inverted fork not only looks good; its rigidity and long travel give a stable and planted front end feel even on rough surfaces which is good for rider confidence. Meanwhile, the rear shock which is adjustable for pre-load is slightly stiffer but again also delivers a compliant ride.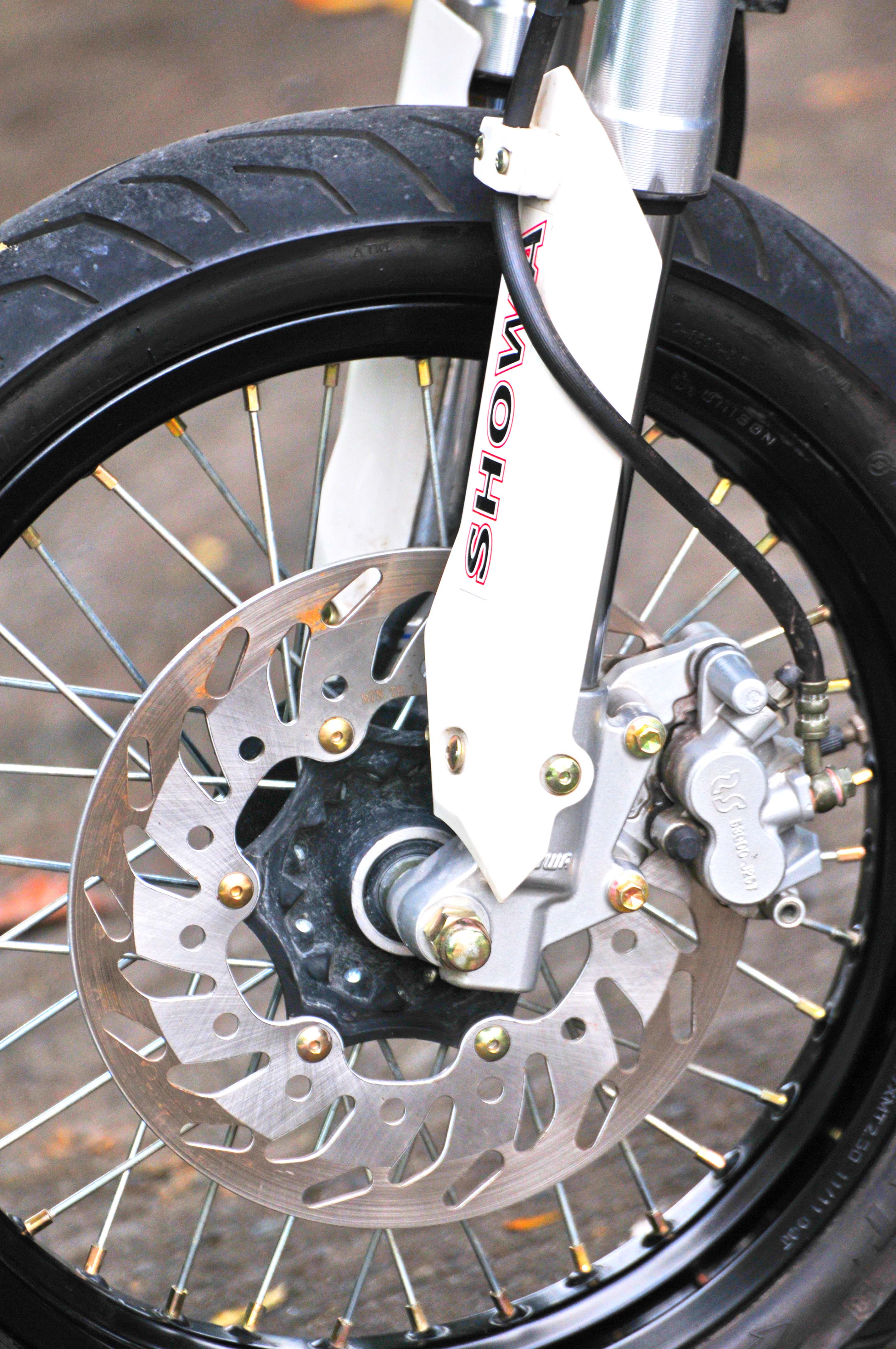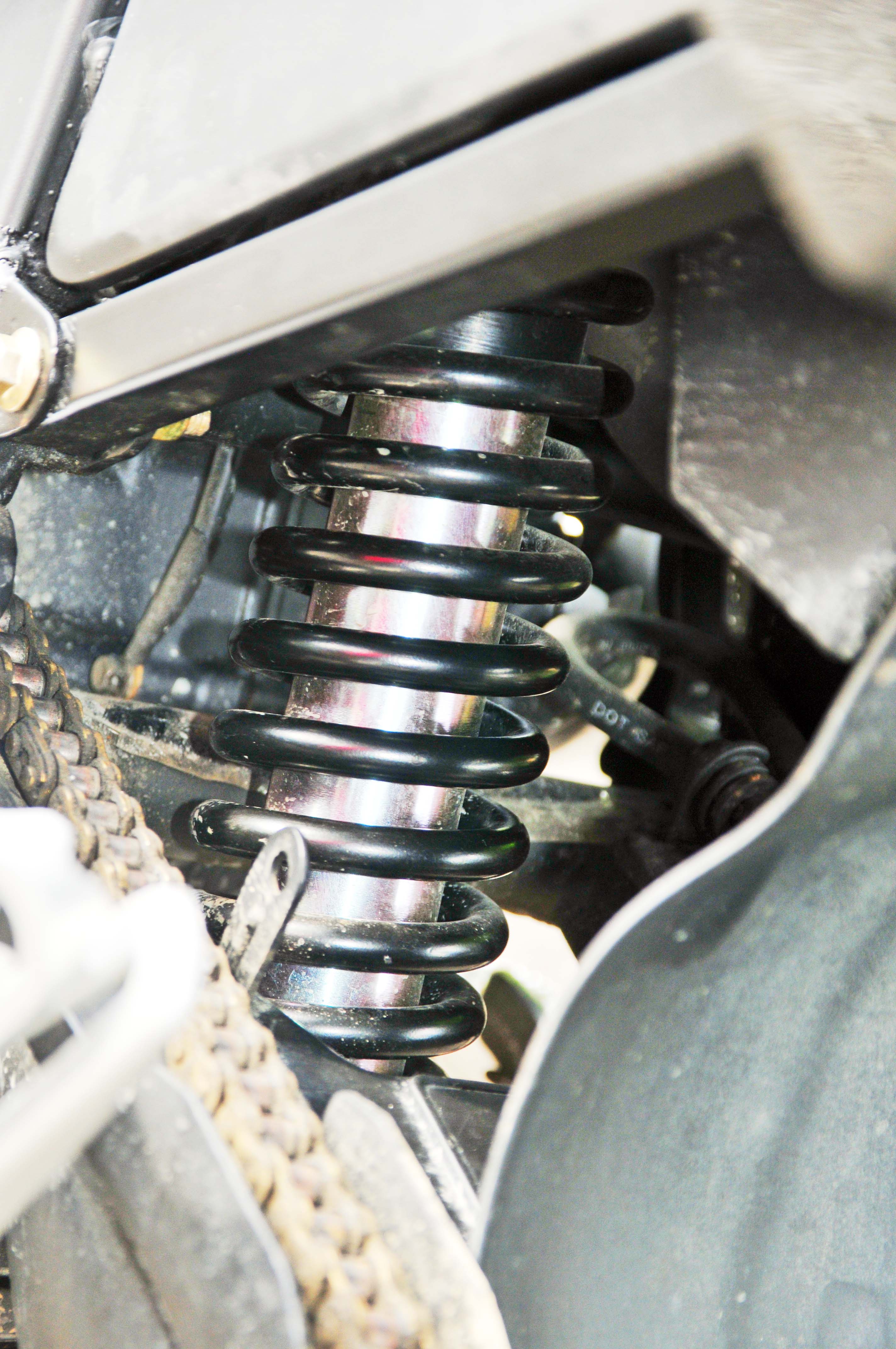 The single disk front brake is big and although the caliper uses only half of the total disk area, it delivers good stopping power. The rear brake is also massive and will let you slide the rear very easily in case you want to drift it.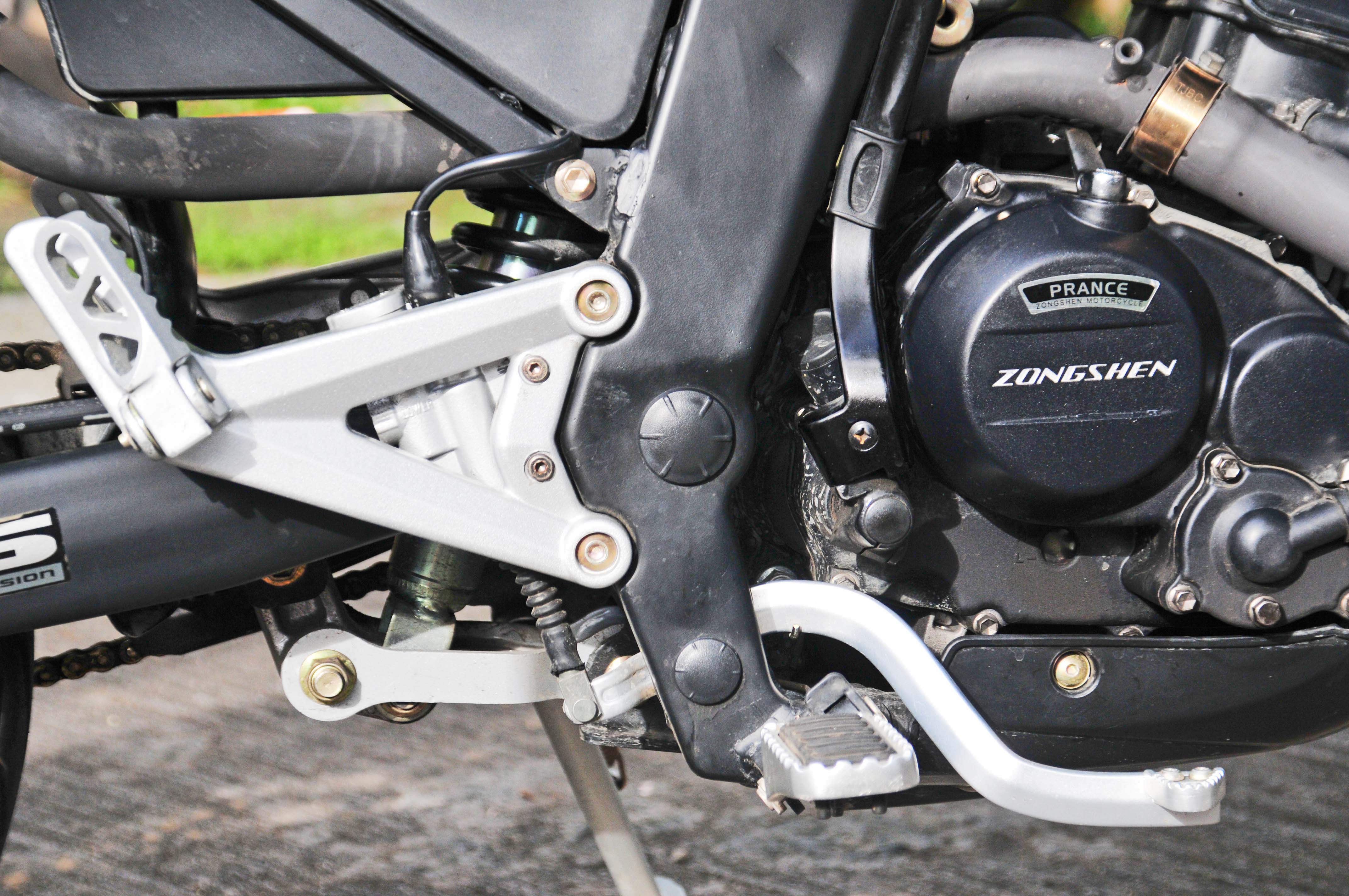 The wide front and rear stock tires offer good grip but can be improved upon with better compound. The frame, engine, suspension and brakes can handle the additional grip if stickier tires are installed. You will notice the vibrations on long ride. Yes it's less than those of the Xplorer 200 but they do reach the seat and the handle bars. Maybe heavier bar ends on the handle bars will help dampen the ones reaching your arms and some rubber mounts for the seats.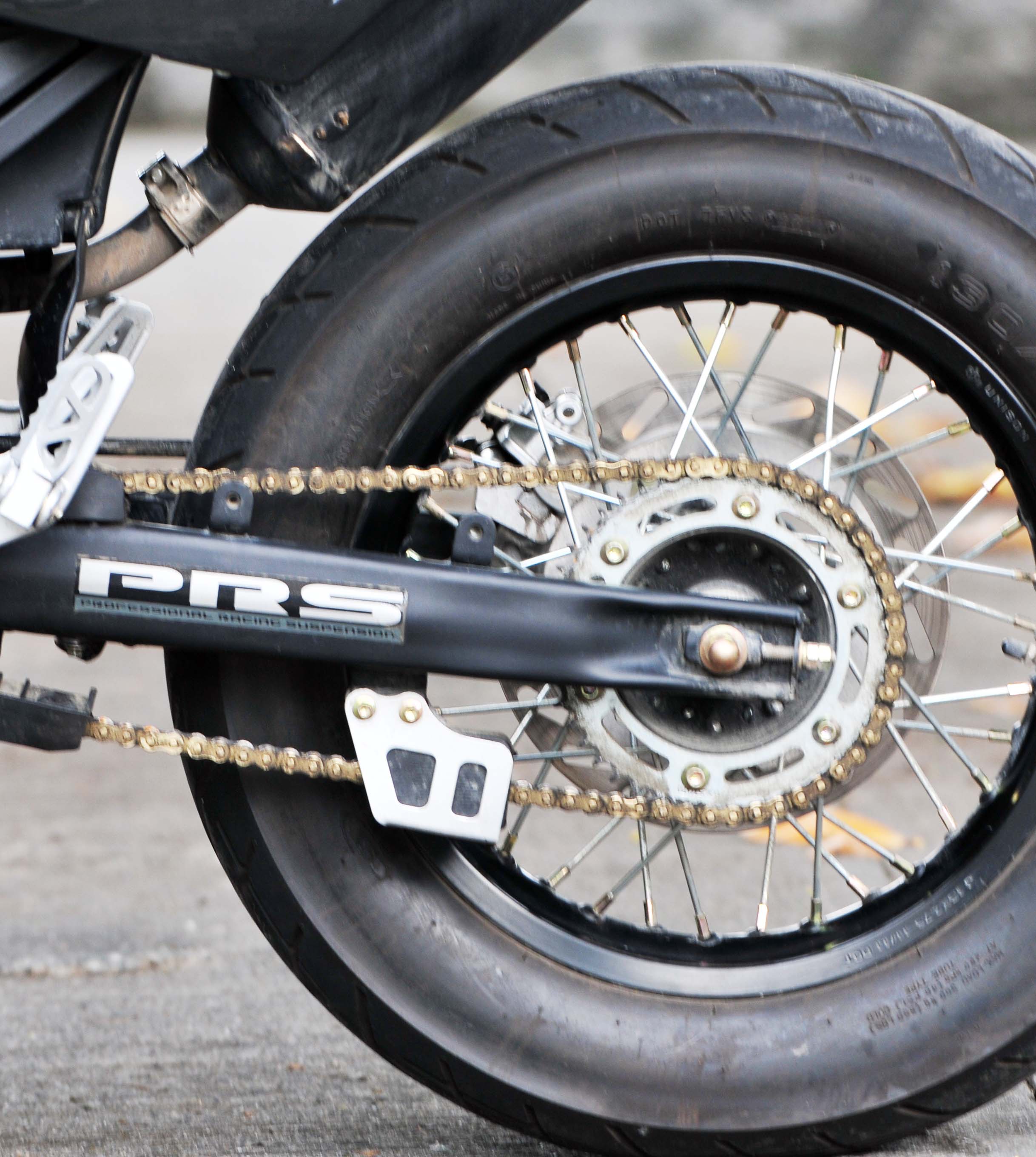 Handling-wise, in tight and slow situations, the Moto R155 is easy to ride. In repeated stop-and-go traffic, one can easily put both feet on the ground because of the low sitting position while the wide handle bar gives confidence. Once on the move the low pegs give good legroom, although it limits cornering clearance during hard cornering. This bike will give you good training if you have plans to upgrade to bigger bikes.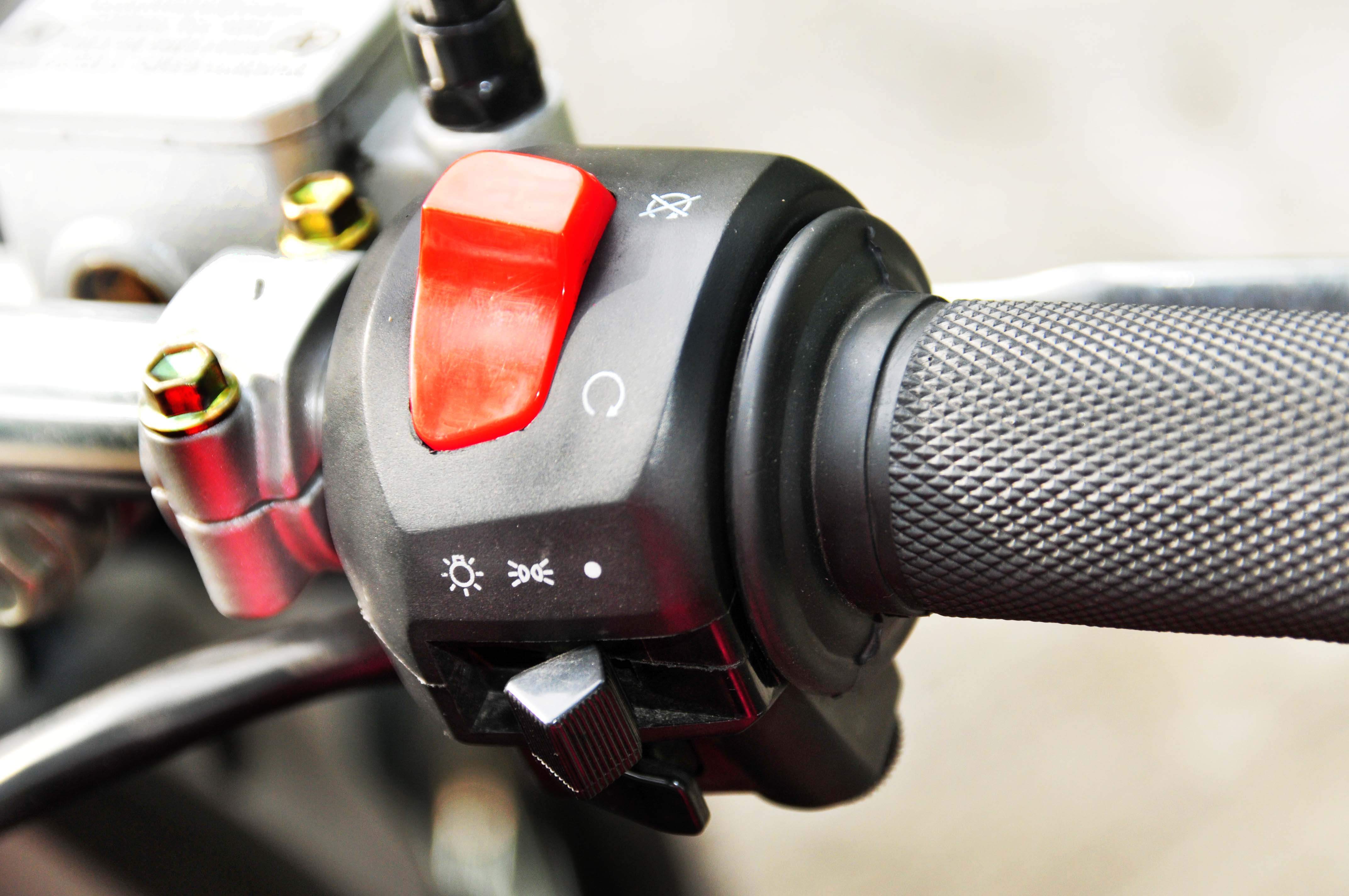 Overall, the Moto R155 is another attractive urban commuter with modern style and presence for a low price. Style and character are now also affordable.
*This article was published in InsideRACING's  Volume 10 Number 7 2012 issue.