2016 Motorstar MSX 125M Review: Motorstar's Little Monster
Date posted on February 2, 2019
Share this
The busy streets of the cities here in the Philippines is a challenge in itself. Nowadays, heavy traffic doesn't choose days anymore unlike before. You will experience heavy traffic even on Sundays. If you are looking for something practical and economical, well your answer is a motorcycle.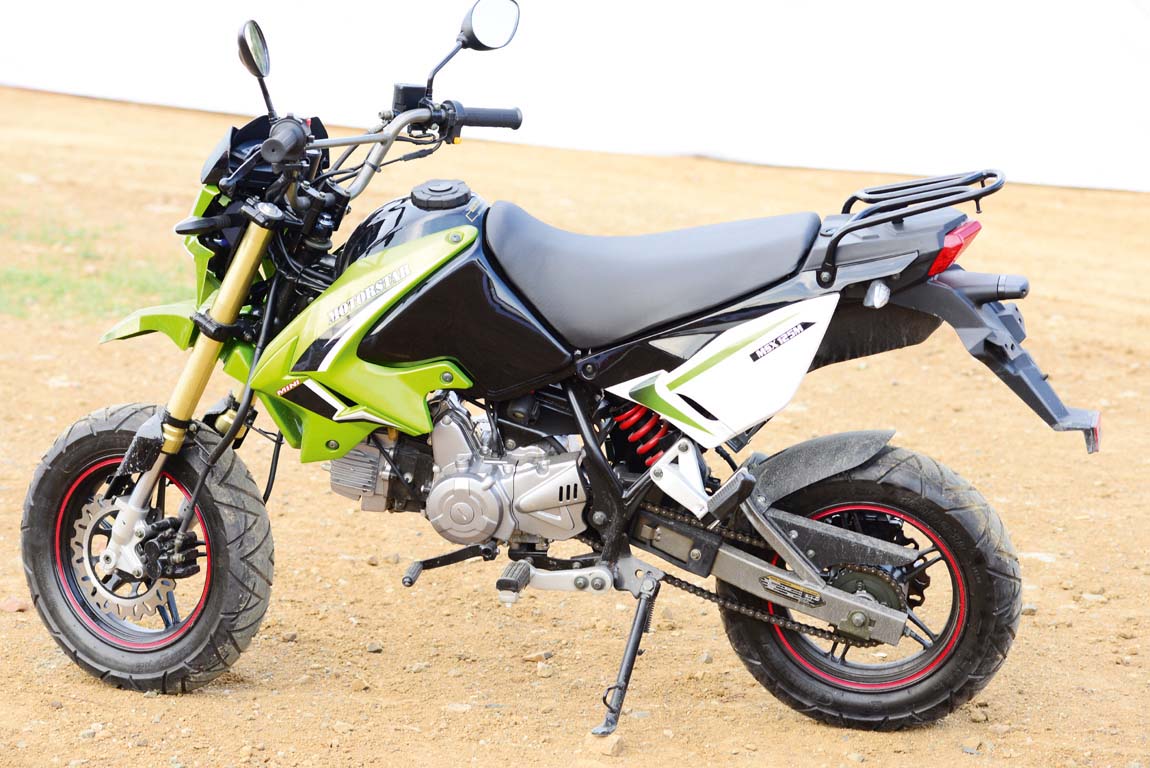 For practicality, it is understandable if one would look for one that yields the most in fuel efficiency and is very easy to maneuver in traffic, which is a must if you want to save time and money. This is where bikes such as the MSX 125M comes in. This small beast is packed like a punch, and is powered by an air-cooled, single cylinder 125cc engine that delivers 5.8 Kw at 8,000 rpm and a maximum torque of 8.5 Nm at 6,000 rpm. The manual, all-down, 4-speed transmission is adequate for a bike this size and gives a considerable amount of torque, and some speed which is sufficient for regular city driving, the bike's main purpose.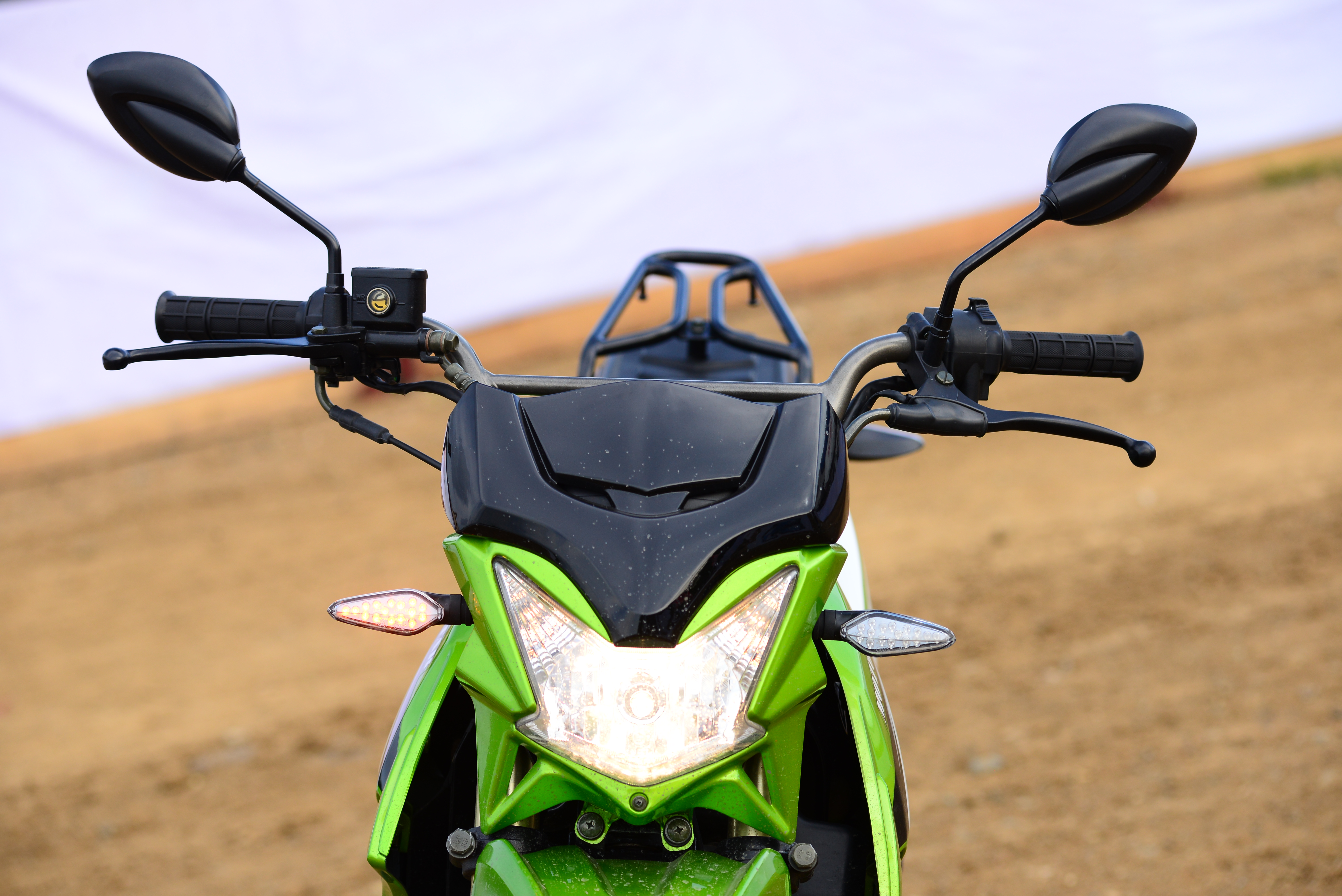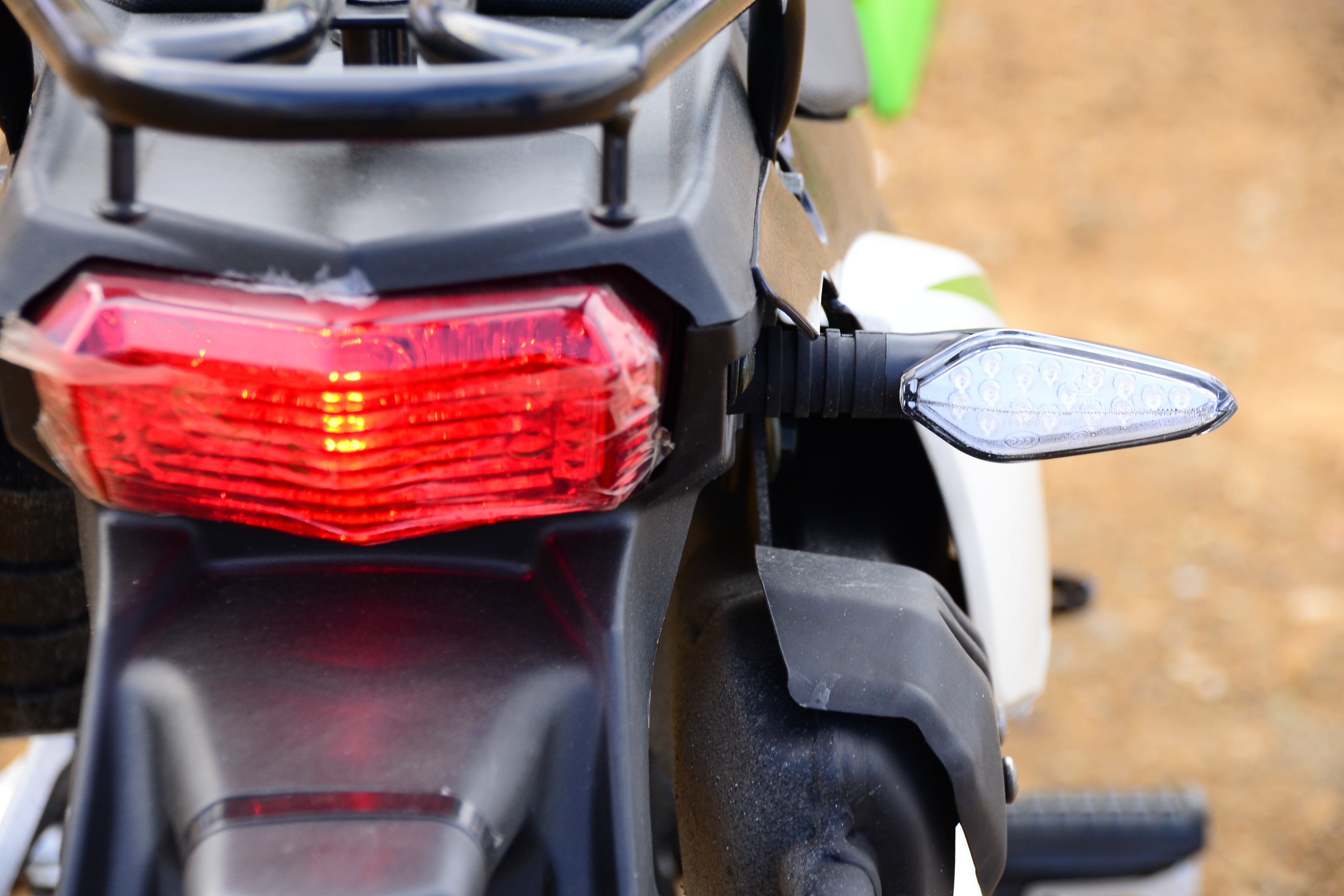 There is also the presence of a high gear indicator to let you know which gear you are on. Upon first glance, the bike is like a miniature version of a Motard, and although it looks like such, the seat height isn't that low so you still look normal riding it. It will be suitable for the smaller to average height Asian riders. The riding position is neutral while the pillion will be sitting on the one piece seat although for Philip and me the backride might not be too comfortable so we initially thought of the bike to be at its best with one rider. It would depend on the size combination of the rider and pillion, really.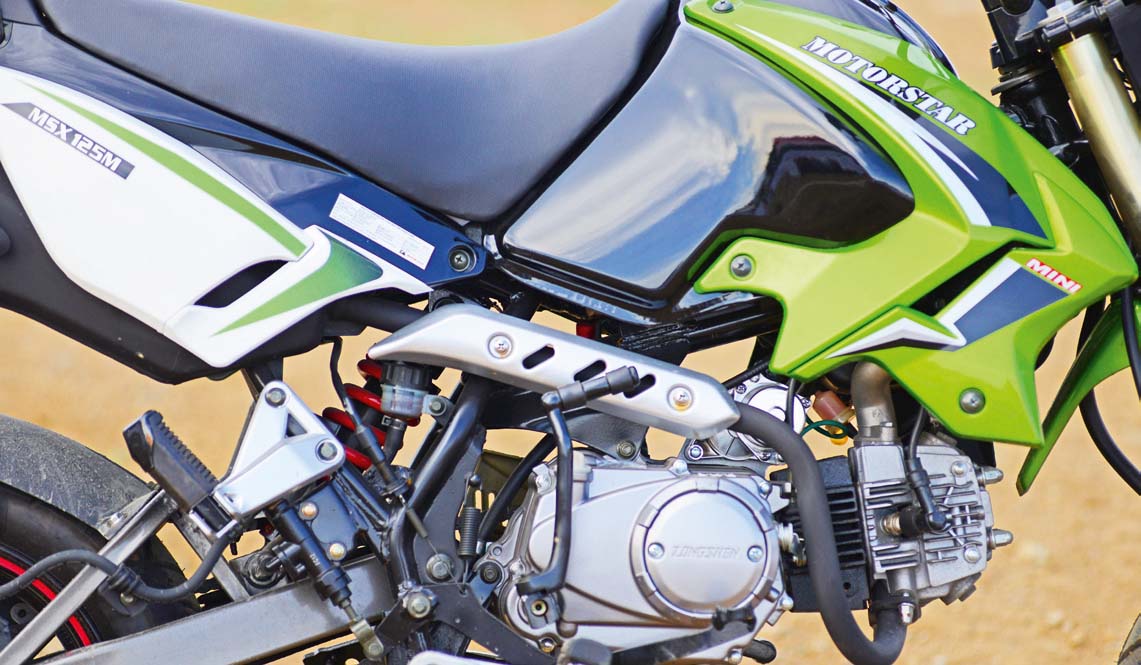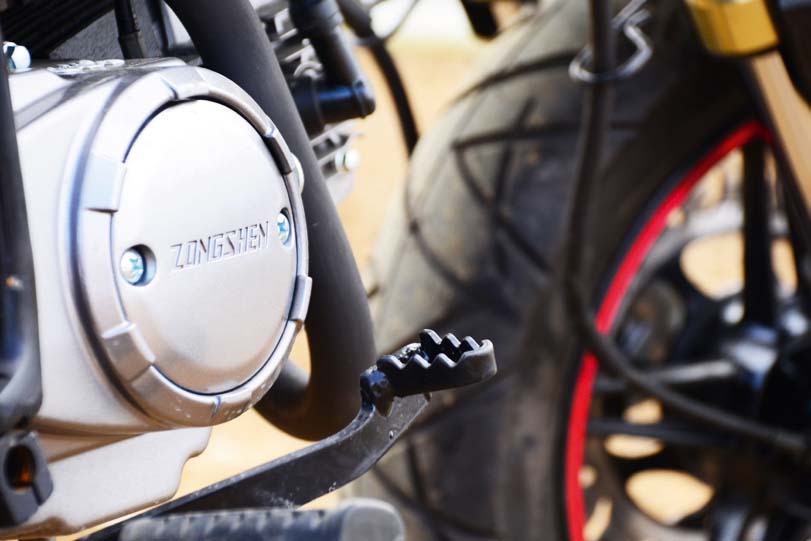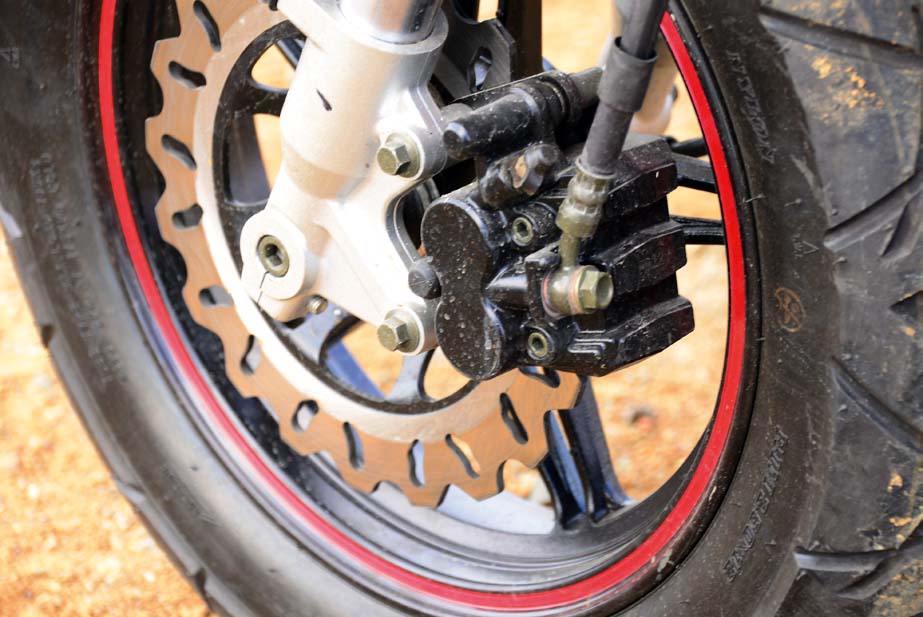 The seat is soft while the rear grab bar doubles as a top box bracket. This will come in handy if you wish to install a top box on this. No need to buy a separate bracket or drill holes just to place one in. In spite of the rated weight of only 99 kilograms, the bike is steady when it runs and this stability is aided by its relatively fat 100/80×12 front and rear tires. Stopping power is great and is delivered by the petal-disc brake mounted on the front and rear. The monoshock suspension does its job well. The headlights are very bright and give proper illumination at night. The cluster of gauges within the frame is very sleek and easy in design and function.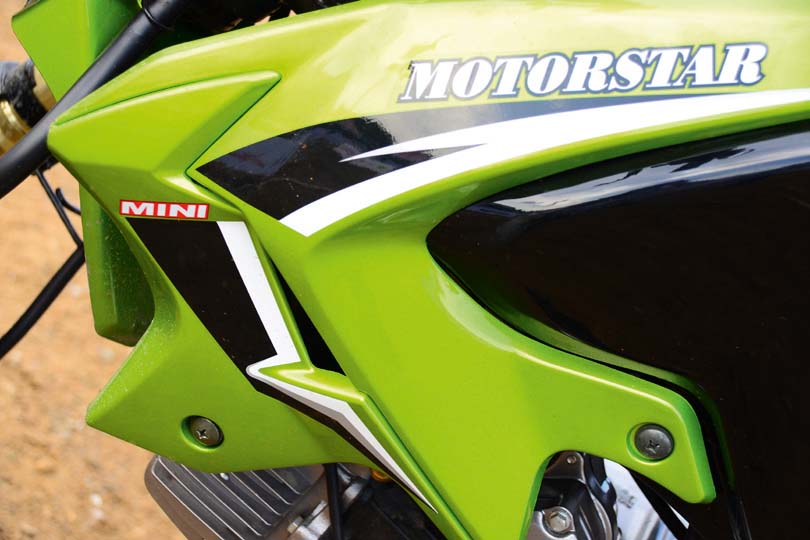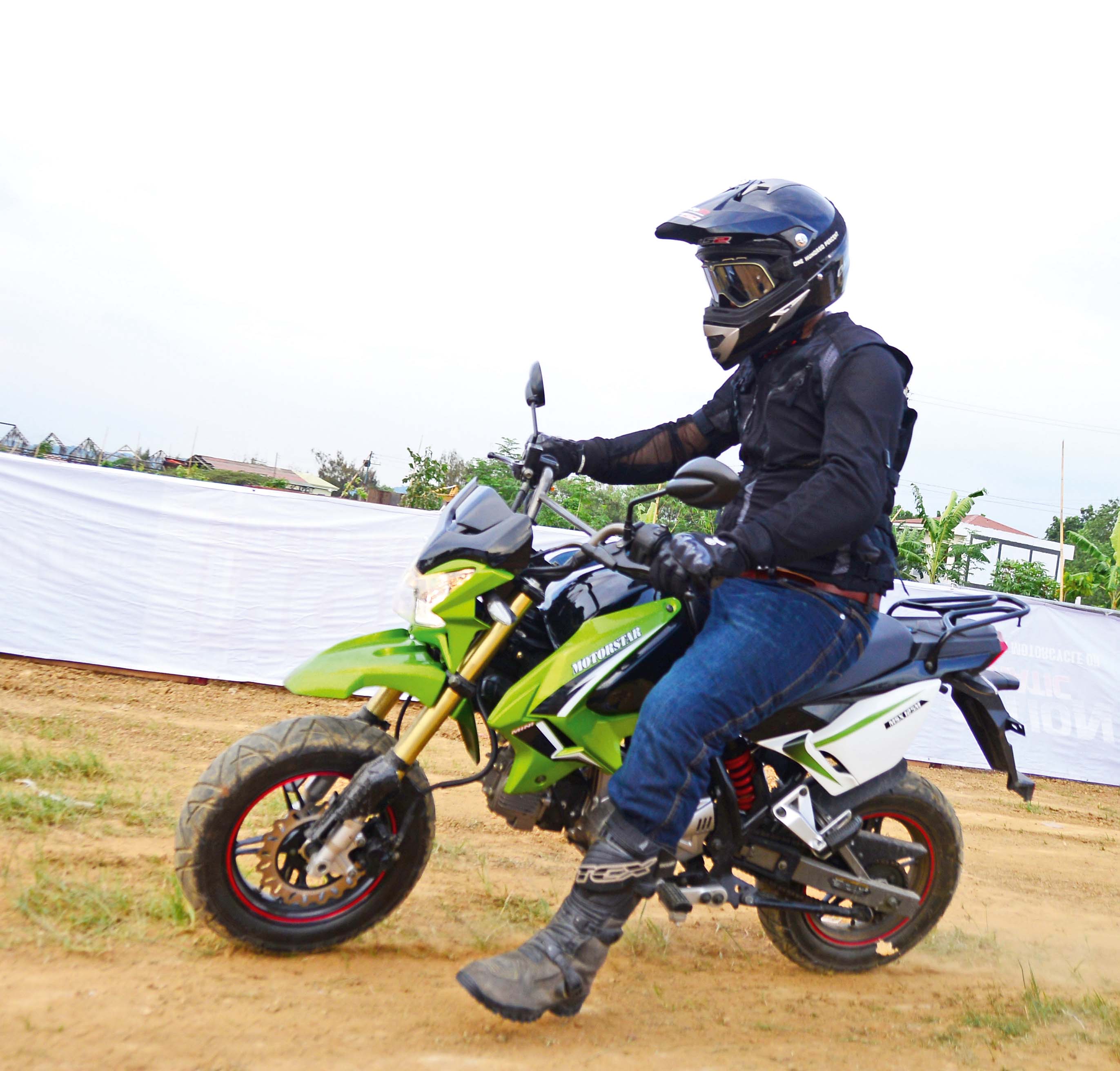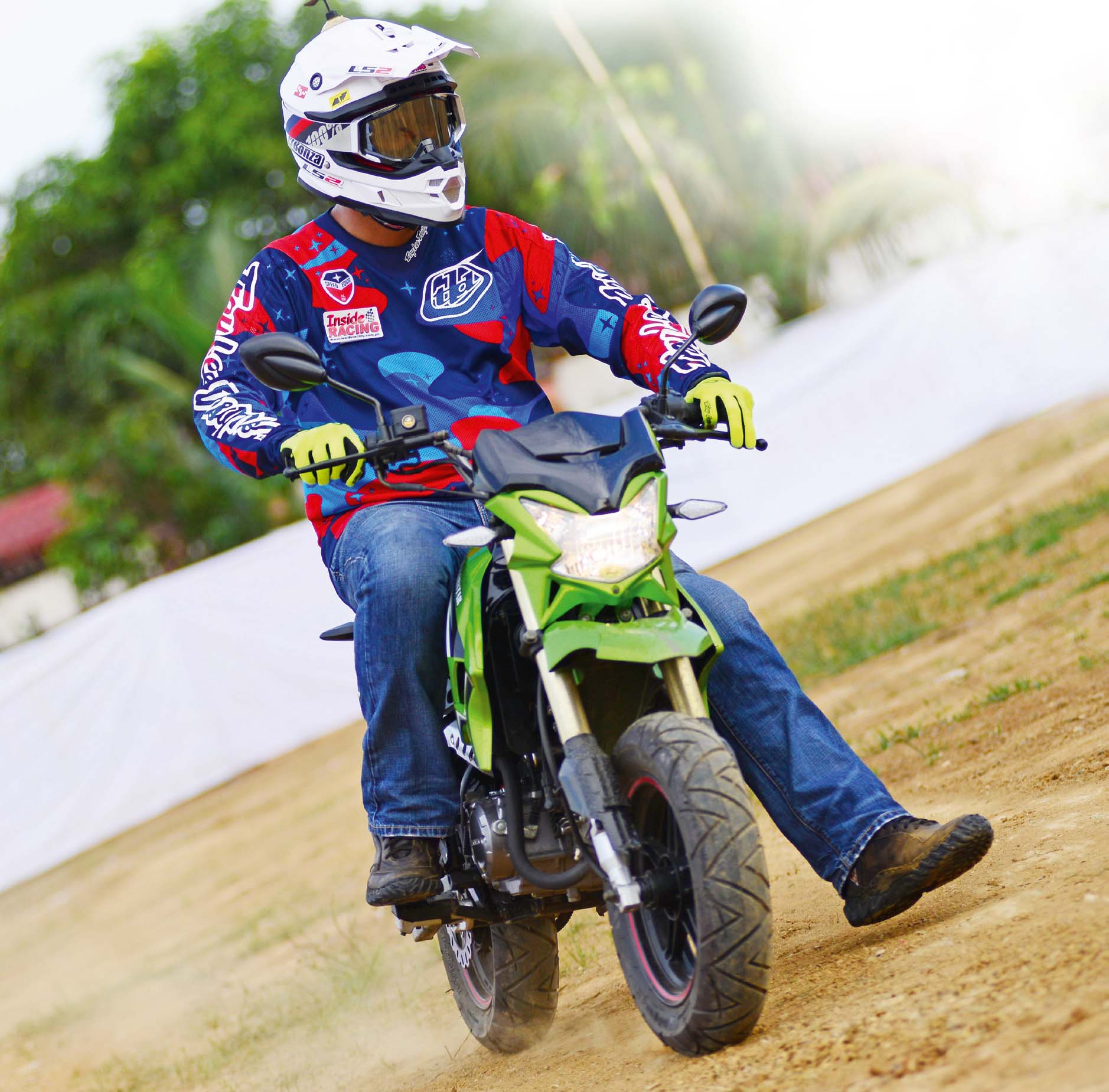 The fuel tank is listed at 10 liters capacity. And with a rated 47 km/l, that means this bike could ideally go up to 470 kilometers without gassing up. Realistically speaking you could travel from Metro Manila up to Laoag, Ilocos Norte on a single tank of gas! That's a big wow, not only is this economical, but practical as well.Considering the heavy traffic in Metro Manila, it might take you some days in between gas ups, and that's pretty convenient too! Aesthetically, our first impression is that it is a little motorcycle with a hefty engine. Don't let the aesthetics fool you as it is a legit street bike with a unique design. Although by the looks of it, it looks like it was built for rough terrain as the tires and suspension would tell you. This Motorstar MSX 125M can get you up to 115 kph at top speed, not quite so bad for a mini bike. It definitely could perform beyond your initial impression of it. IR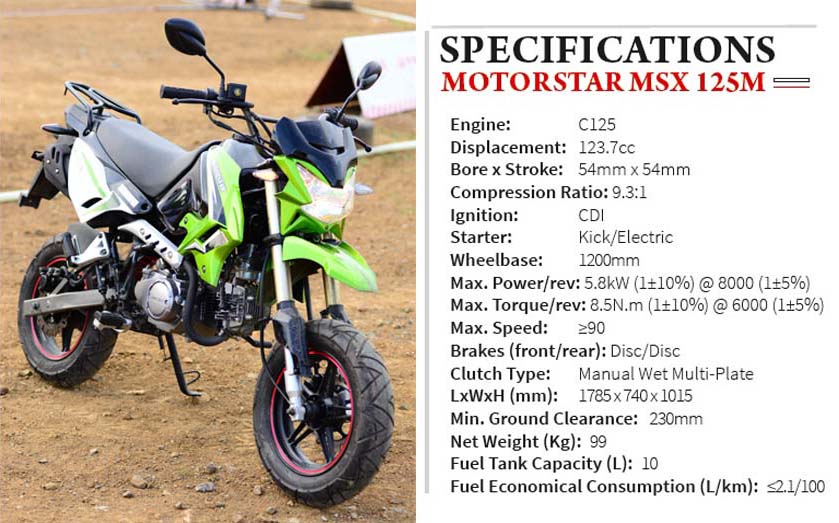 *This article was published in InsideRACING's  Volume 14 Number 12  2016 issue.