Motoworld – IRGPXI Fastest Race Lap Award Sponsor
Date posted on November 11, 2017
Share this
The 11th Annual InsideRACING Grand Prix will give Fastest Race Lap awards to riders who will submit the best lap times in the race proper of their respective classes in the prestigious event. The awards are courtesy of Motoworld and surely will be something to look forward to in the celebrated race.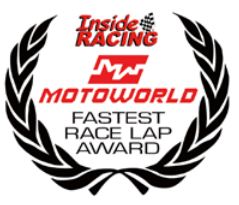 Motoworld provides a wide range of high quality products from world-class brands for riders and their motorcycles. Motoworld has been a household name for Filipino motorcyclists when it comes to their different riding needs. Some of the brands that they distribute include Putoline Motorcycle Oils used by known race teams, GIVI which has an extensive line of products including top quality gloves, helmets and other accessories, high-end motorcycle and racing LS2 helmets, RS Taichi suits and riding gears, Komine riding gears from Japan and Oxford, the UK's leading supplier of motorcycle accessories.

Motoworld is dedicated to represent the best world-class brands at the most competitive prices. Aside from this, the company offers excellent customer service and commit themselves to develop motorcycling as a safe, prestigious and fun activity.
Motoworld is also very supportive of the local racing industry as they support local riders, teams and race events.