Motoworld & SMK has a more durable faceshield for everbody's daily use
Date posted on November 18, 2020
Share this
Most of the major commercial and public facilities in the country have resumed operation with the approval of the IATF and their respective LGUs with guidelines and protocols. One of which is that people are required to wear faceshield in addition to a face mask to greatly reduce the spread of the virus.

While facemasks need to be disposed immediately after use, face shields will be expensive to dispose and replace on a daily basis. Luckily, face shields can be re- used with proper cleaning and sanitation before using it again.

However, it can be a challenge to find a faceshield that actually protects and at the same time can withstand many cleaning and sanitation cycles.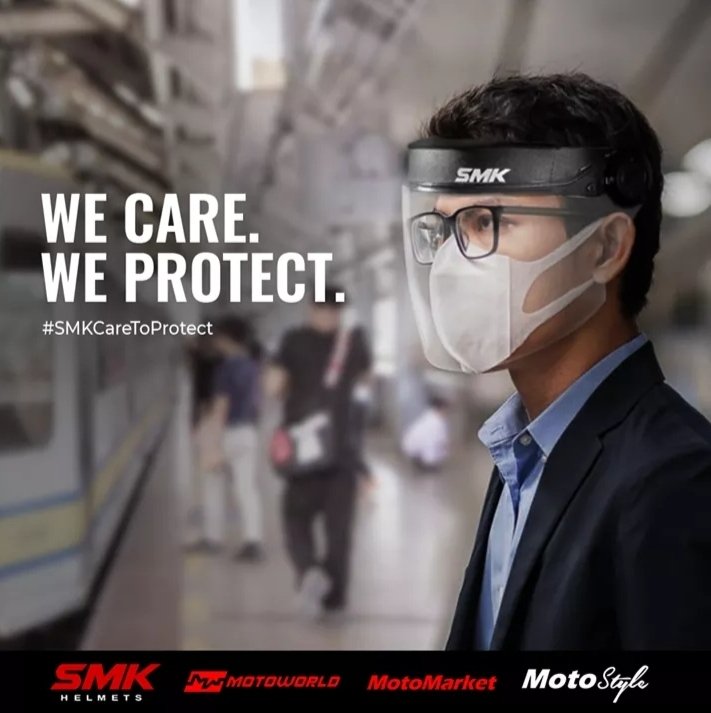 Luckily, Motoworld and SMK has produced a durable and stylish faceshield for this purpose. The SMK Dr. Shield will not only protect you properly, its durability will also save you time and money.
" As the nation battles against the pandemic, SMK and Motoworld are here to fight with you," said Motoworld in their facebook page.

They are offering the Dr. Shield with a visor made of 100% polycarbonate, optic class 1, scratch-resistant, durable, reusable, and washable.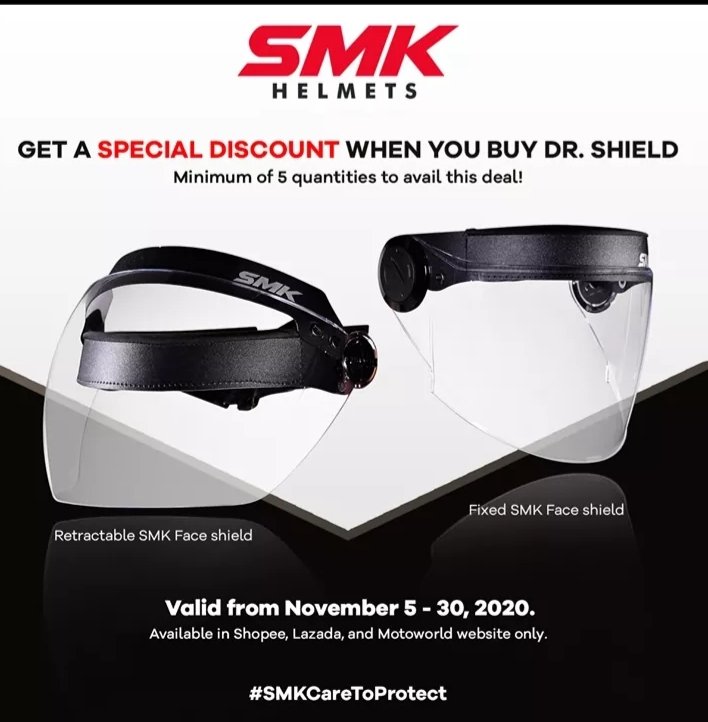 They are also offering a special discount until November 30 when you buy 5 pieces of Dr. Shield. You will get 5% discount on the total amount upon purchase and avail 10% discount when you buy minimum of 10 pieces on the total amount upon purchase.

It is available in Shopee, Lazada, and Motoworld Website ONLY.

Visit this link to get yours now!
Shopee : https://shopee.ph/motoworldphilippines
Lazada : https://www.lazada.com.ph/shop/motoworld/
Motoworld Website : https://motoworld.com.ph/collections/sale