MRO Will Defend Fellow Riders Against Doble Plaka Law
Date posted on May 26, 2020
Share this
InsideRACING reached out to Motorcycle Riders Organization's Chairman Mr. Jobert Christian Bolaños regarding the plight the motorcycle riding community and industry is facing with the implementation of the Republic Act No. 11235 (Motorcycle Crime Prevention Act Law).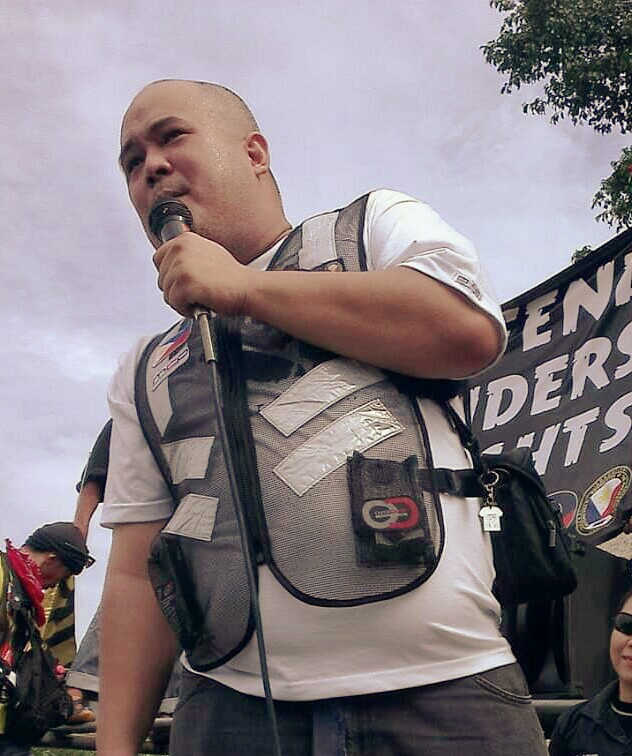 The said law requires motorcycles to have double number plates, situated at the front and rear of a motorcycle. The number plates should be readable from 15 meters distance. Failure to comply with the double number plates will cost a motorcycle rider prision correccional or a fine of P50, 000 to 100, 000. Motorcycle owners must make a way for their motorcycles to have front decal plates with the use of brackets and motorcycle manufacturers are not allowed to sell units that don't have the capability to have front decal plates.
As it turns out, the double number plates are not just what worries motorcycle riders. The IRR (Implementing Rules and Regulations) of RA 11235 states that the owner of the motorcycle must register his unit with the LTO within five days of acquisition and ownership. This means that one must use a motorcycle under his/her name of someone he is connected with. Fine for violating this is P20, 000 to P50, 000 pesos.
The Motorcycle Rights Organization is one of the rider groups which have been very vocal in expressing disgust over RA 11235. Rider Ako Hindi Kriminal is the battle cry of the organization and the legions of riders in the country now.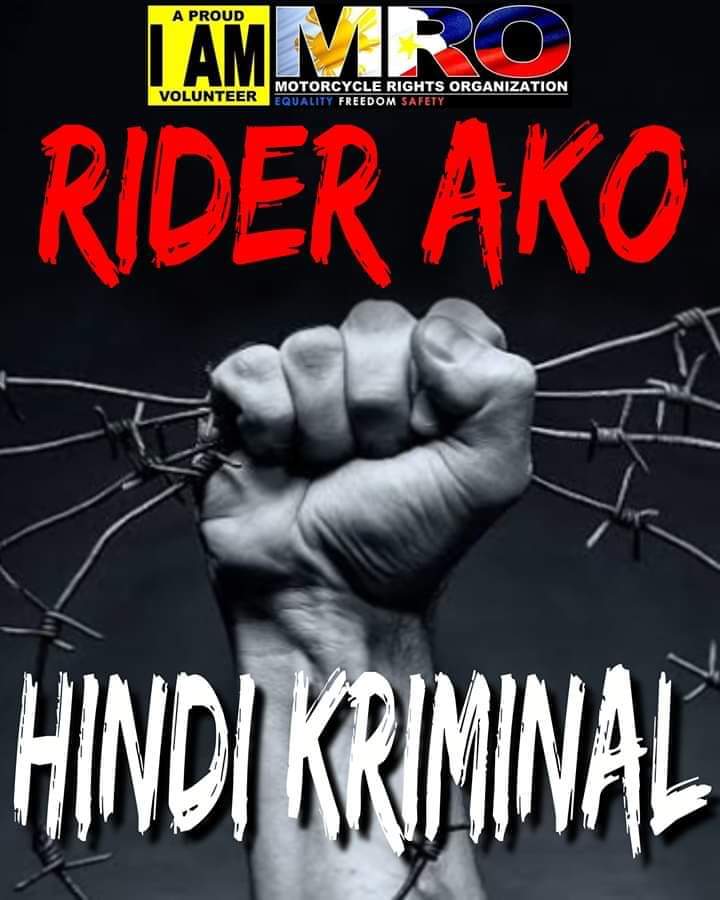 "The law should apply to all or none at all. No criminal will use a motorcycle with a plate that will identify him. We are riders and not criminals," reiterated Mr. Bolaños. He also said that MRO is filing a court case to stop Doble Plaka law which is unfair and will just make Filipino riders suffer. "We are taking this law and using the constitution to defend our fellow riders from it – a court case where the law will correct a bad law," he added. Fund drives have been started to support the filing of legal case.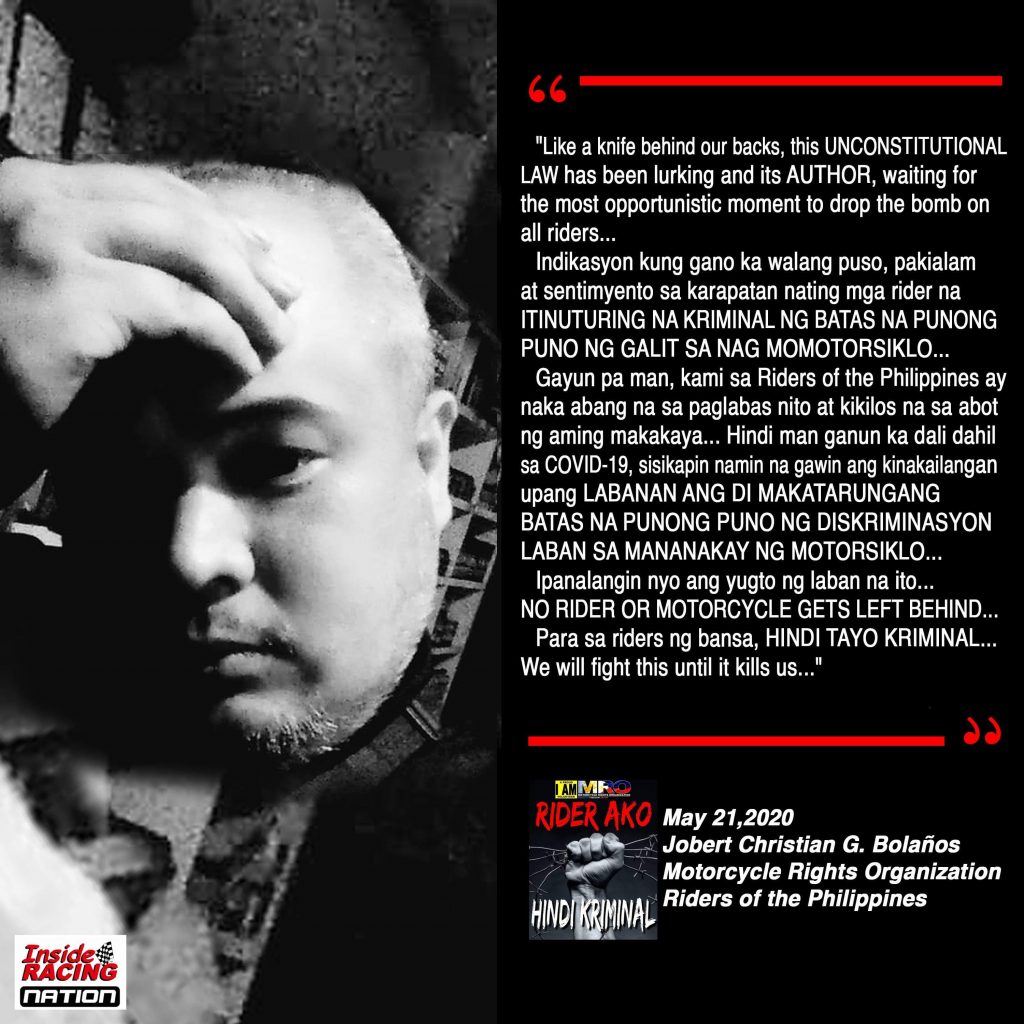 Mr. Bolaños assures motorcycle riders that MRO is always there to defend their rights. "Be very careful. Protect yourselves at all cost. Prepare your gadgets for evidence and if you need assistance in filing complaints against inhumane apprehensions, MRO is here," he expressed.
Motorcycle riding has been essential especially now that we are in a pandemic. Delivery riders are frontliners and many are using motorcycles to survive and as convenient transportation as public transportation is still not fully operational. The Doble Plaka Law will just add to the burden the Filipinos are experiencing right now.
Thank you for visiting insideracing.com.ph. You may express your thought below through the comment section. You may also follow us on Facebook, on Instagram @Insideracingnation or on our YouTube channel.