Must read before buying a 2nd hand bike
Date posted on April 27, 2021
Share this
We have said that during this tough times, knowing how to ride a motorcycle can be a vital skill and that investing in a motorcycle now can be one of the best decisions you can make because the motorcycle is not only a toy or luxury, but it is a tool to help you cope and survive the pandemic.
Purchasing a brand new motorcycle or a scooter is fairly easy if you have the financial capability and a valid license. You can go to any dealer and simply point your finger to what you want and they'll start paperworks right away if you are paying cash. And as for the installment basis, you just need to submit proof that you are employed and recieving salary or remittance from someone like your relatives. You will be also be subjected to C.I. (credit investigation) for the dealers to be sure that you can pay your monthly obligation.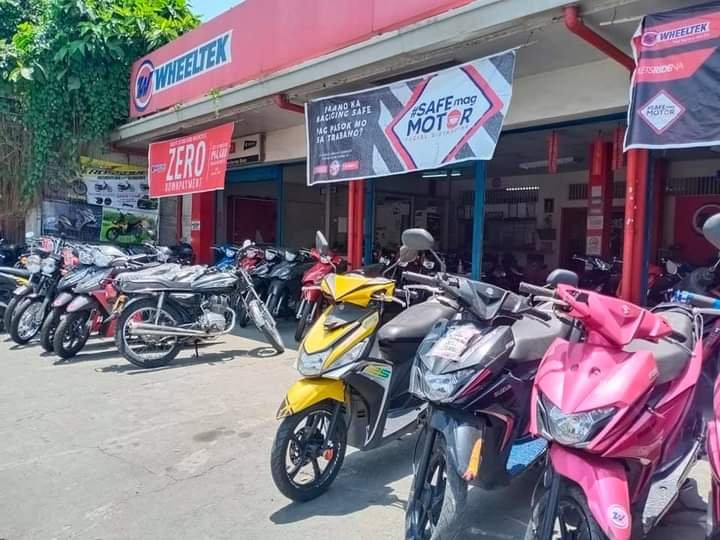 You dont need to worry much about the unit your purchasing if your buying brand new as with all new motorcycles are guaranteed to pass quality control and is backed by the manufacturer's warranty for your protection let's say by bad luck you got a "lemon" (defective unit and yes this happens but rarely). Manufacturers always make sure that their units are of best quality before they release it to the dealers.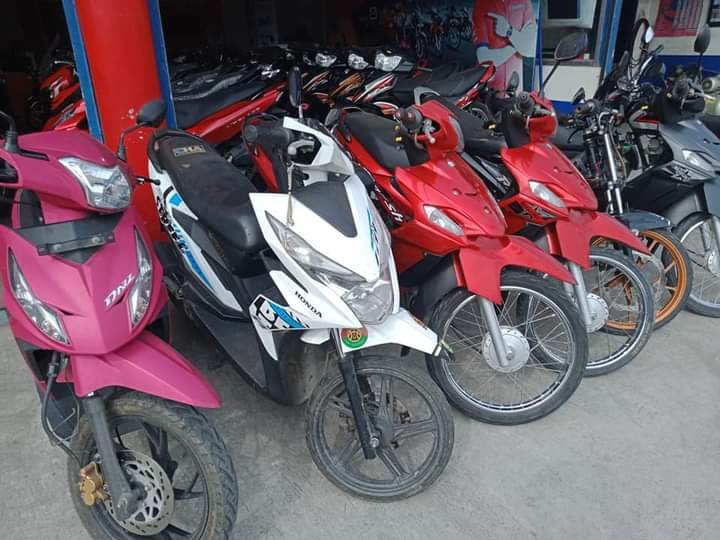 However, most with regular wage paying jobs only have monetary resource for a used or second hand scooter or motorcycle, especially during this time that everybody is having a hard time making ends meet.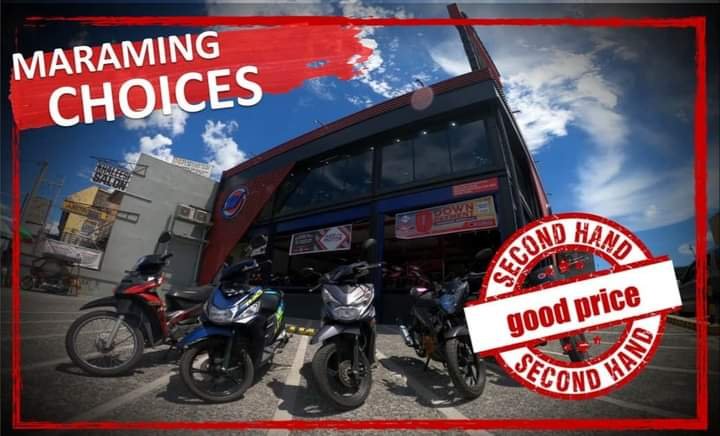 Some reputable dealers, like Wheeltek, also offers quality second units even on installment basis. The secondhand bikes offered by them are all sold by them when they were new and are inspected by the same qualified technicians that services brand new units. Usually the units are 100% trouble free, the bikes being let go of their previous owners for different reasons and not for technical issues.
You can't say the same though for many when it comes to buying a used motorcycle from a private seller or a non-dealer for the reason that you dont know the history of usage the unit endured from it's previous owner.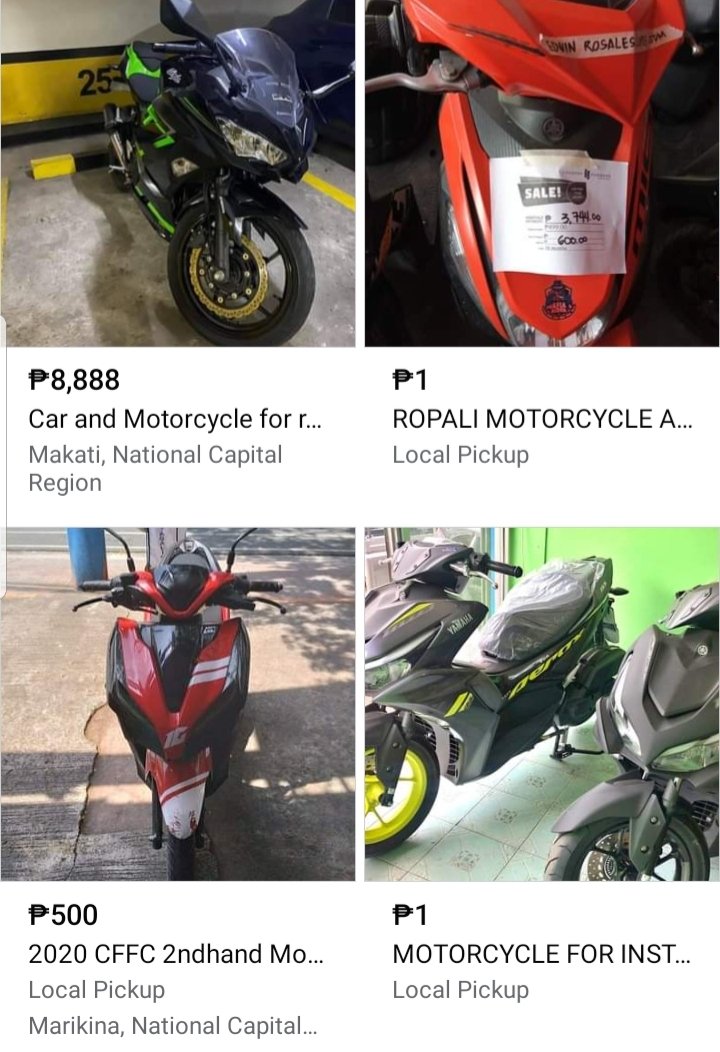 So for the sake of those who would opt buying a used or "pre-owned" or "pre-loved" motorcycle or scooter, we've come up a guide to help you get through your purchase especially those who will buy one for the first time.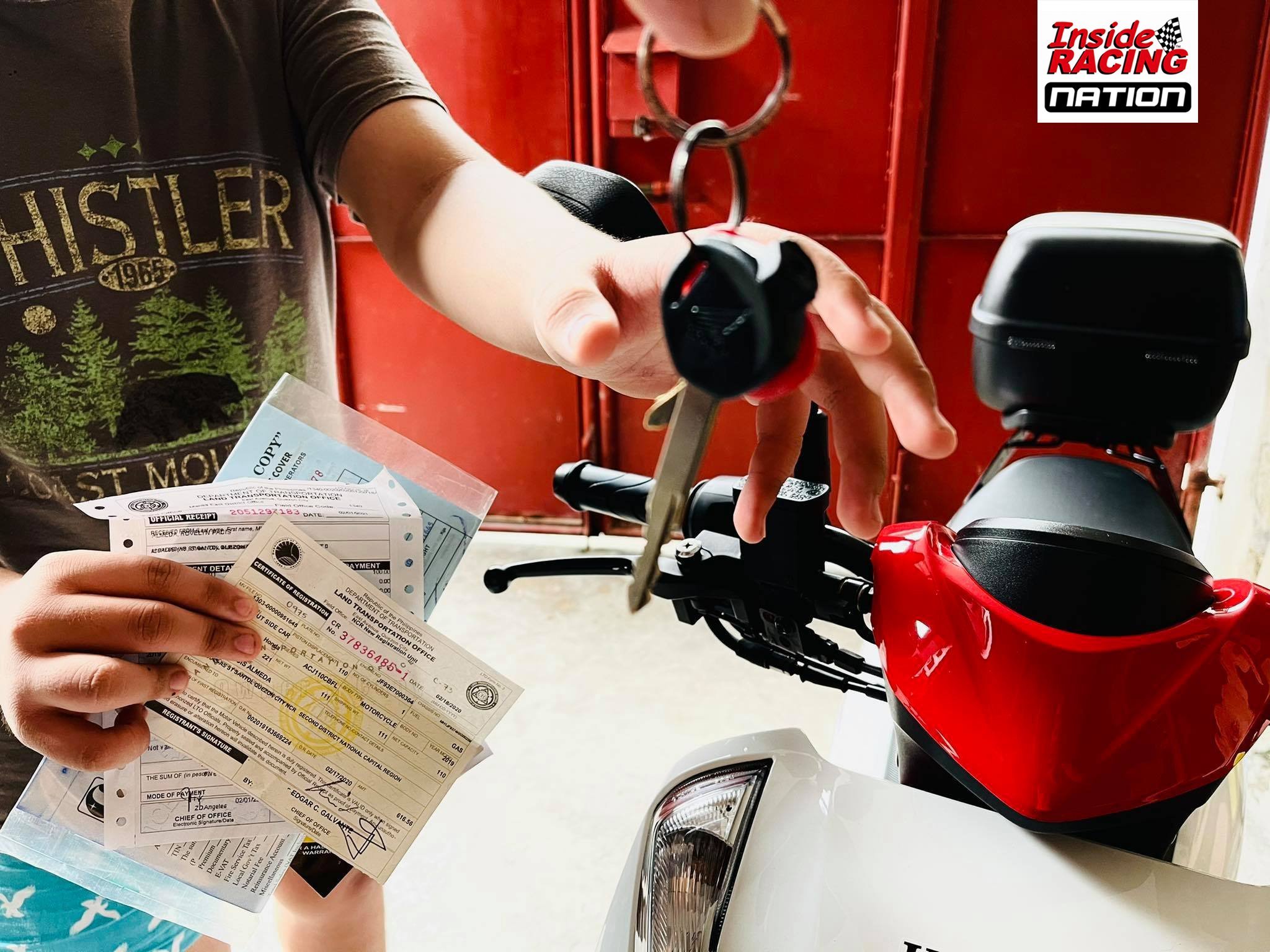 Please take note that this guide will not cover all aspects up to the fine details like fair market value. Further research is advised, we will just cover most of the important things.
Papers and Documents
Always remember that you will be purchasing a motor vehicle, and it will always be binded to its registration papers. Documentations should include the following: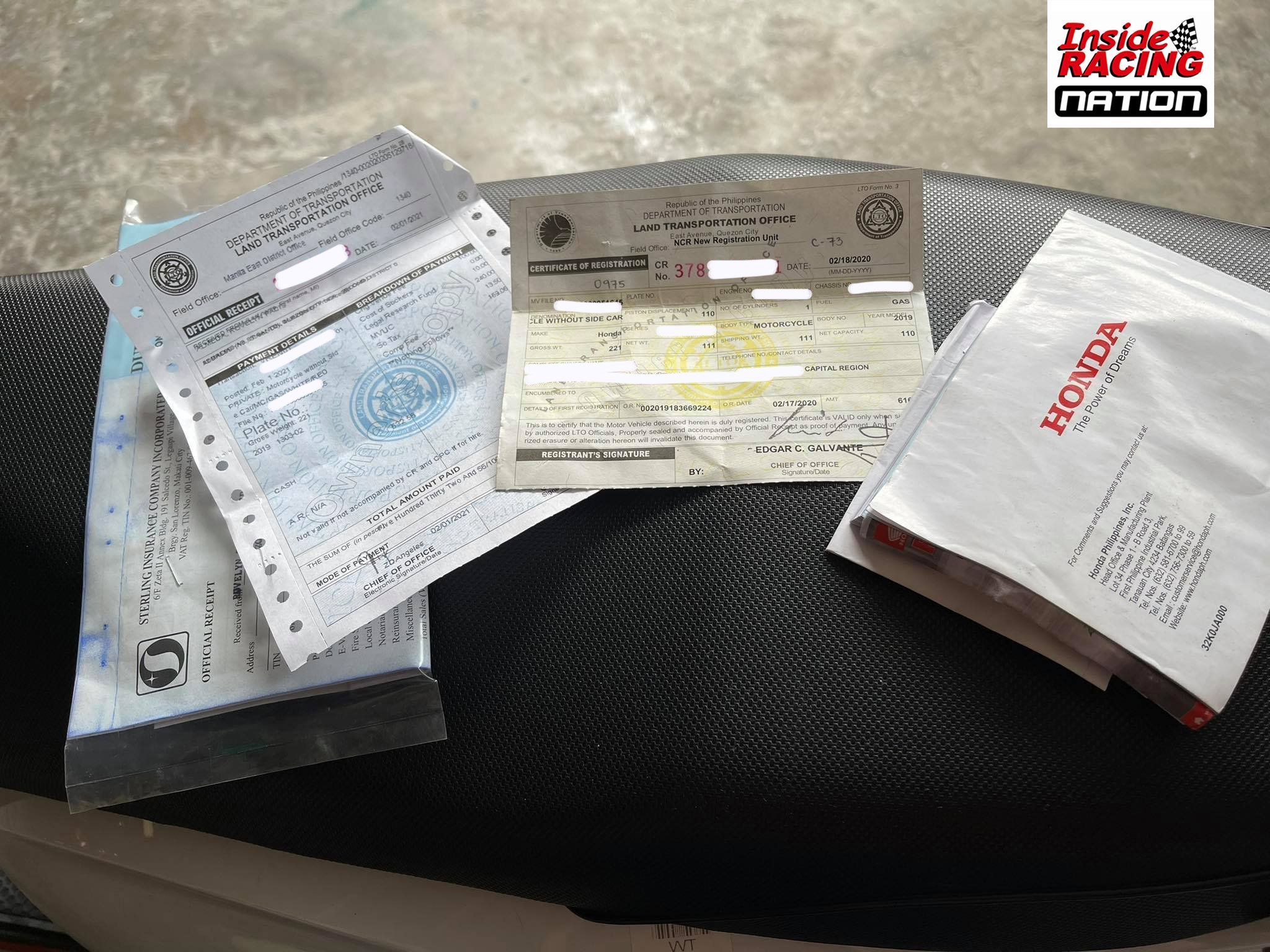 – LTO issued OR (Official Reciept) in light blue color
– LTO issued CR (Certificate of Registration) in light yellow color

For Certificate of Registrations that has the "ENCUMBERED" stamp, it means that the unit was purchased under an installment plan. You need to make sure that the unit is already fully paid by the previous owner. The owner need to have a "Cancellation of Chattel Mortgage" paper from the financing bank, dealer or agency.
– Notarized Deed of Sale (completely filled up with signature of the vendor)
– Photocopy of the vendor's 2 goverment issued I.D.'s (make sure it's not expired and it would be better if one is his/her's driver's license)
– Three (3) specimen signatures of the previous owner on the photocopy of the I.D.'s.
Those five documents mentioned above are very important and if one of them is missing, you will have a hard time transferring the ownership of the vehicle under your name.
Transfer of Ownership
These are the addutional requirements that you need to acquire to transfer the ownershio to your name:

– Motor Vehicle Clearance Certificate (PNP-HPG) including macro-etching report and Special Bank Reciept.
– Motor Vehicle Inspection Report (MVIR)
– Motor Vehicle Insurance
Here are optional documentations that a vendor can give you for added peace of mind.
– copy of the purchase receipt from dealer
– warranty booklet and user manual
For direct imported bikes, you need to ask the owner for the original Certificate of Stock Report (CSR) and Custom Payment papers if they still have it, especially if the registration name of the bike is still under the traders company name.
License Plate
Always make sure that the unit you will be purchasing does have a license plate especially for models 2014 and below, yes we are aware that LTO has a backlog on issuing license plates but always check the OR/CR if there is a plate number already issued to the vehicle. If the LTO has already issyed a plate number for the plate, then you have to confirm with the LTO if the physical plate is still pending for production. If not, ask the owner to furnish a copy of "Certificate of Number Plate" or " Virtual Plate Verification" available from the LTO.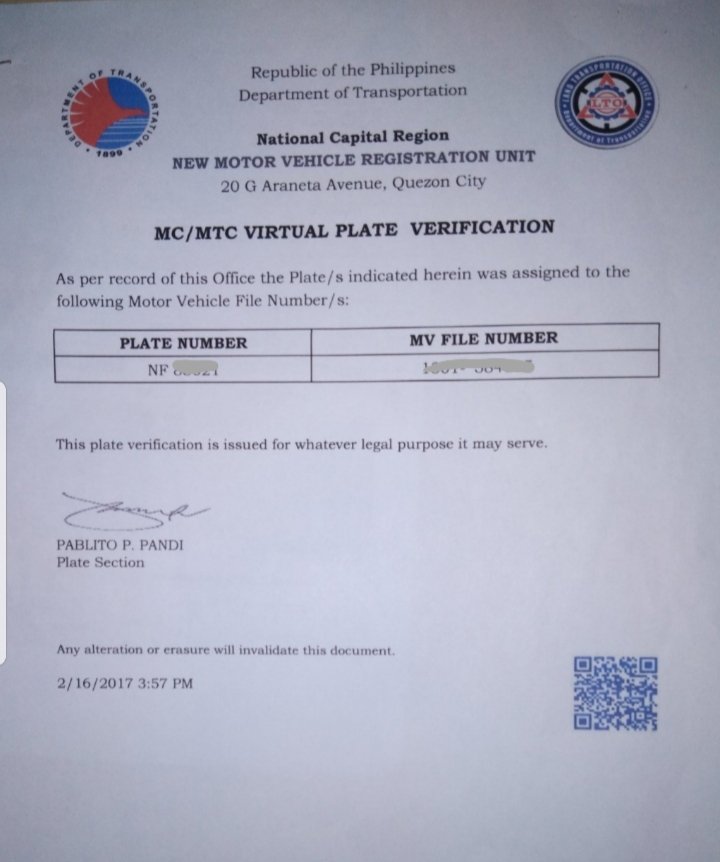 Now that we have tackled the documentation part, let's set that aside for the real fun stuff, the actual motorcycle itself.
Overall general appearance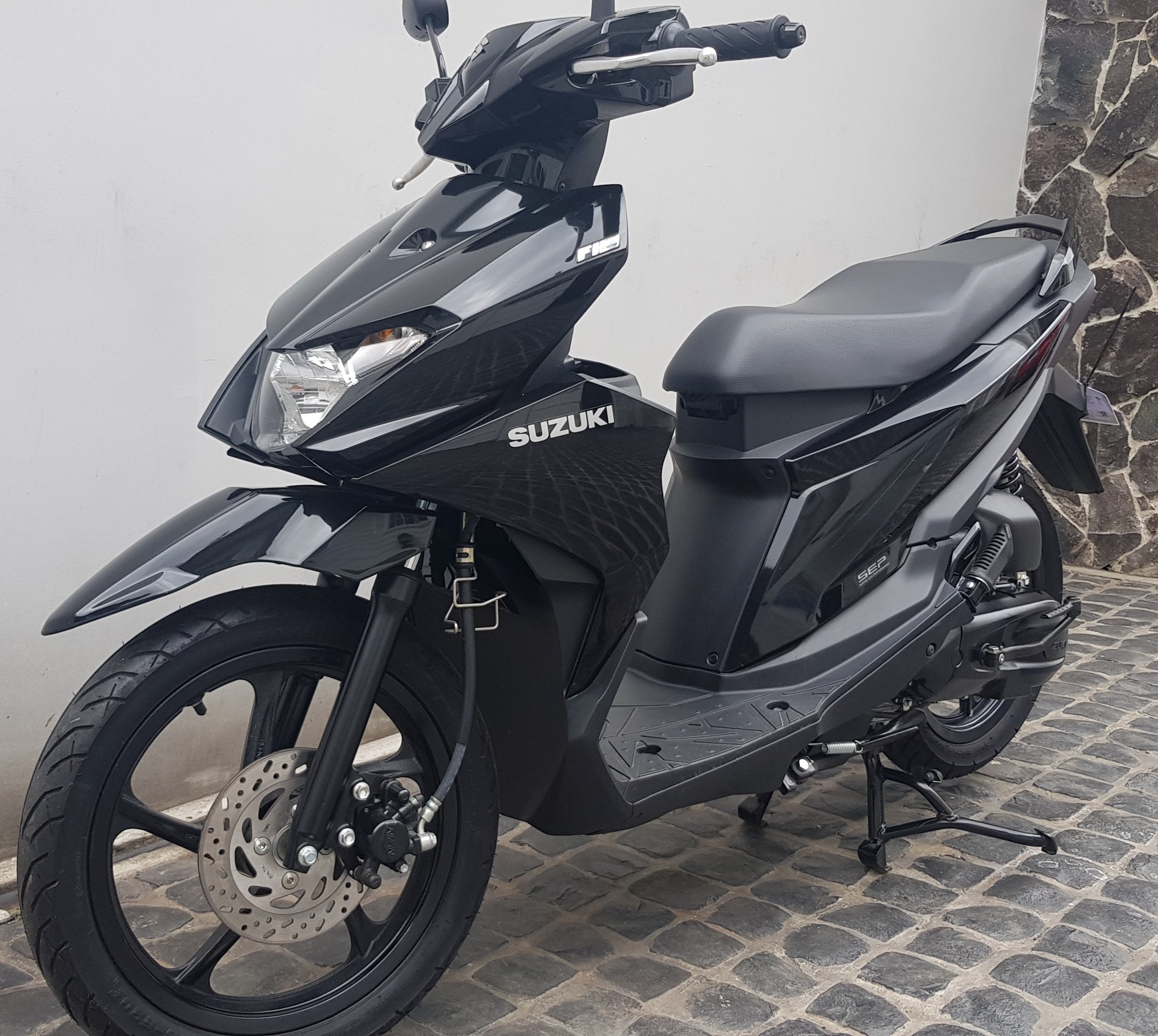 Just by looking at what the outside appearance looks like, you can tell if the unit was well kept by the owner. Check for faded plastic parts and lenses, it will tell you if the unit is always parked outside without any cover. However, over the course of time, even motorcycles and scooters parked in the shade do end up having faded plastic parts but this can be a good indicator of how well it was kept especially if the year model of unit is actually not that old. We know that you will also think twice of purchasing a 2019 model unit that has faded fairings and yellowish faded lenses. Makes you think that the previous owner doesn't even bother to care for the bike. Scratches are normal also but if the bike has so much of them to the extent that the owner looks like has a pet tiger, you also better think twice as its indicative that if they dont care for the appearance, they might not also care for the engine.
Water corrosion and flood damage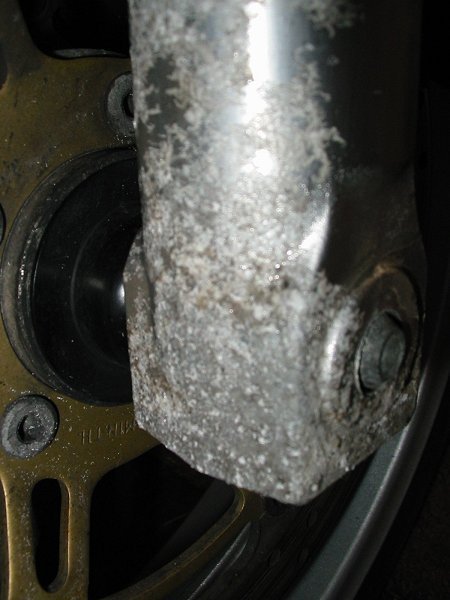 This can be an indication that the bike spent more time in the wet than dry, especially here in our country where flooding is a normal occurence. Usual places to check are the tip of the front fork (where the front wheel is connected to the shock by the axle bolt), it's made out usually of aluminum and is powdercoated so having corrosion on that portion tells us that either the bike is always submerged to floodwater or the owner does not bother cleaning and drying the bike afterwards.
Bring your trusty mechanic
We all know that the engine is the most important part of a bike and compromising on its conditon is a no no when it comes to purchasing a second hand unit. Sometimes, even we are knowledgeable and meticulous we tend to miss some of the parts that needs inspection because we are excited for the purchase. And it's not bad to have an extra pair of eyes and ears when needed. Also, the mechanic you brought with you can actually diagnose on the spot if there will be an impending repair or maintenance under way after the purchase.
Do not decide solely on the odometer reading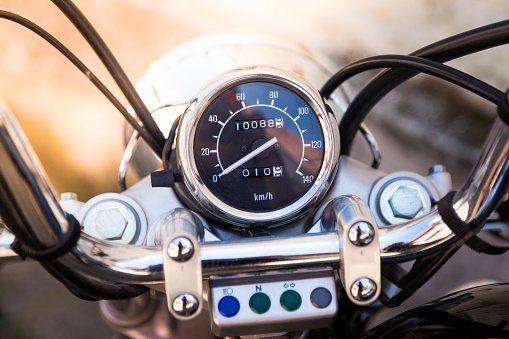 Contrary to what others believe, and based on my own personal experience, having a low mileage reading will not tell you the actual condition of the bike, it will just tell you how far the bike was ridden with the speedometer cable or sensor is connected. Be extra vigilant as some owners doesn't replace them after they break causing the bike not to have accurate mileage reading.
Test the unit using the "cold start" method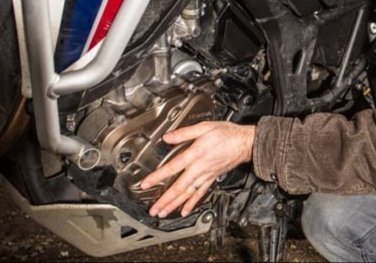 If you have already decided to meet the seller, its always a good option to test the bike by starting it cold. Try to set an appointment with the seller where his bike is stored and ask them not to start it or warm it up before you arrive. I use this method personally whenever purchasing a second hand unit, when I arrive at the sellers house I feel and touch the engine to see if its cold and ask the seller to start it or ask if I can start it myself. Having difficulties in starting the unit when the engine is cold is indicative of an underlying engine problem that will bother you in the long run. it might be a clear sign that the fuel system or the ignition system has some faulty issues.
Check for oil leaks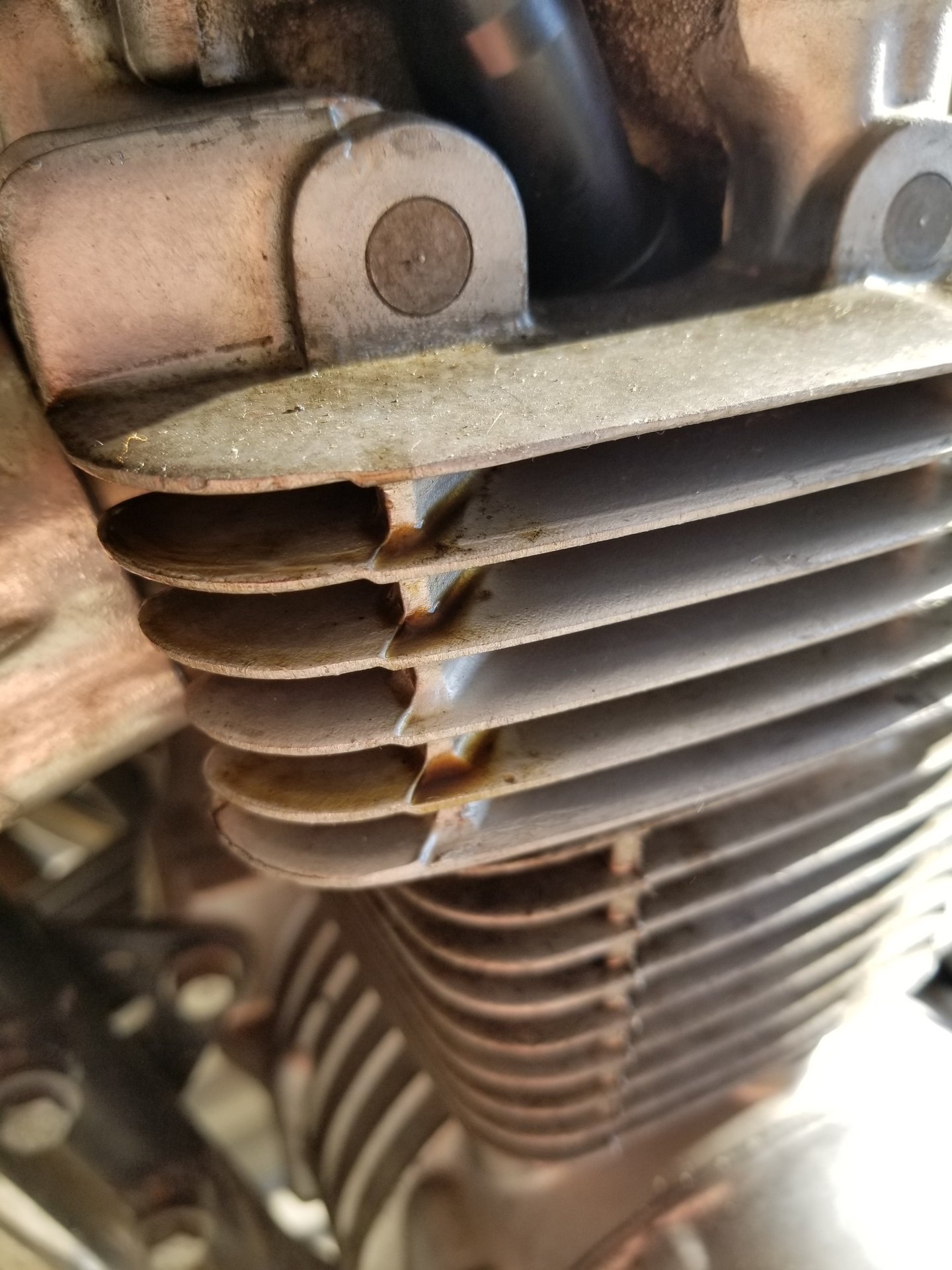 Usual places to check is under the crank case, between the crank case and the engine block, between the engine block and the cylinder head, oil seal on the engine sprocket and on the front fork. Oil leaks on the engine part is an indication that something is not right and its also a clear sign that the engine was overhauled but not put backed properly.. as for the oil leaks on the seals on the sprocket and front shocks, its an impending expense you may want be wary of.
Test ride the bike

Of course you want the test how well the engine responds and how the bike behaves when rolling. If the tires are well inflated but somethings off with the handling like if the bike is having a mind on its own, its an indicative sign that the unit might be involved in an accident and the front fork might be bent. Also, check for excessive smoke coming from the exhaust especially from a four stroke engine, it is also considered a sign of a bad engine that is due for overhauling. Other things to test are the brakes, and electrical system which include the headlight, rear tail lights and signal lamps and also the suspension.

There are a lot more things to consider when buying a used motorcycle or a scooter and if we list them all it will take a very long time for you to finish reading so be sure to educate yourself. There are brand and model specific groups on social media like Facebook groups you could join to so you can be aware of any issues your chosen bike would and could have in the longrun.
Lastly, Goodluck on your purchase.
Did we miss any? How was your last used bike purchase experience?
Ryan Almeda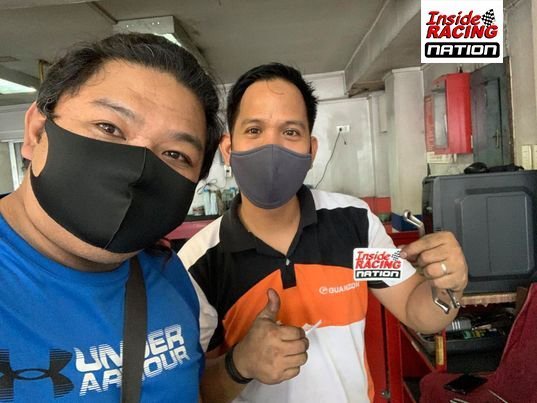 Thank you for visiting insideracing.com.ph.While you are here, kindly don't forget to click on our advertisers, visit their site and consider them for your motorcycling needs. It will help us a lot.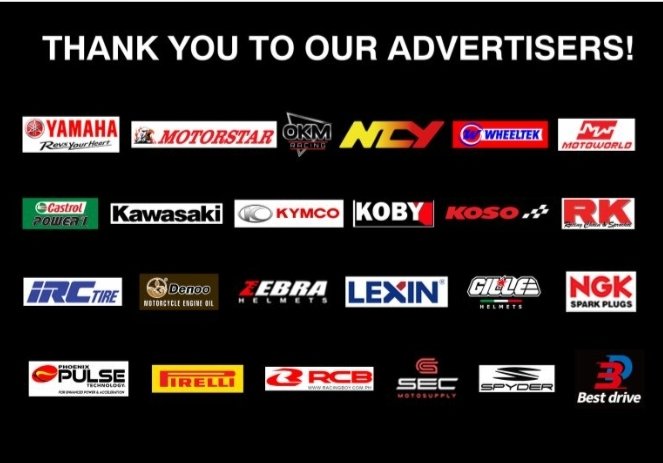 You can also order a copy of our monthly print magazine for more riding contents to read and enjoy at your leisure anytime by clicking here.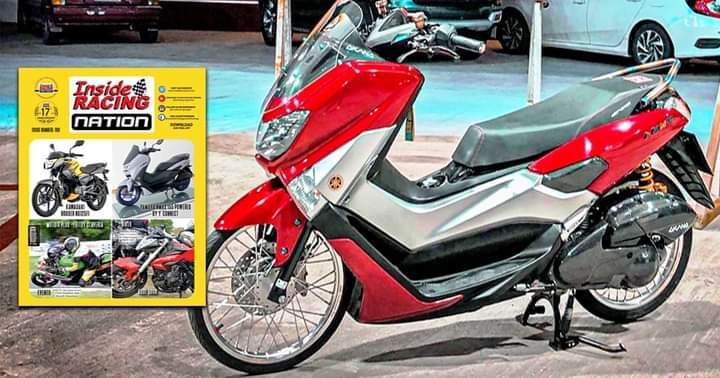 You may also express your thought below through the comment section. You may also follow us on Facebook, on Instagram @Insideracingnation or subscribe to our YouTube channel.