New Fuel Efficiency Record for the Yamaha Sight Underbone Set by Onahon!
Date posted on November 20, 2018
Share this
After three successful legs, the Yamaha Sight Saferun organized by Adventure Team Philippines had its finale this November 18. Qualifiers from the Davao, Cagayan de Oro and Zamboanga legs converged at the Yamaha RevZone Motormate 2 Cycles in Lapasan, Cagayan de Oro for the much awaited finale of the series which aims to showcase and validate the quality performance and fuel efficiency of the Yamaha Sight 115cc underbone.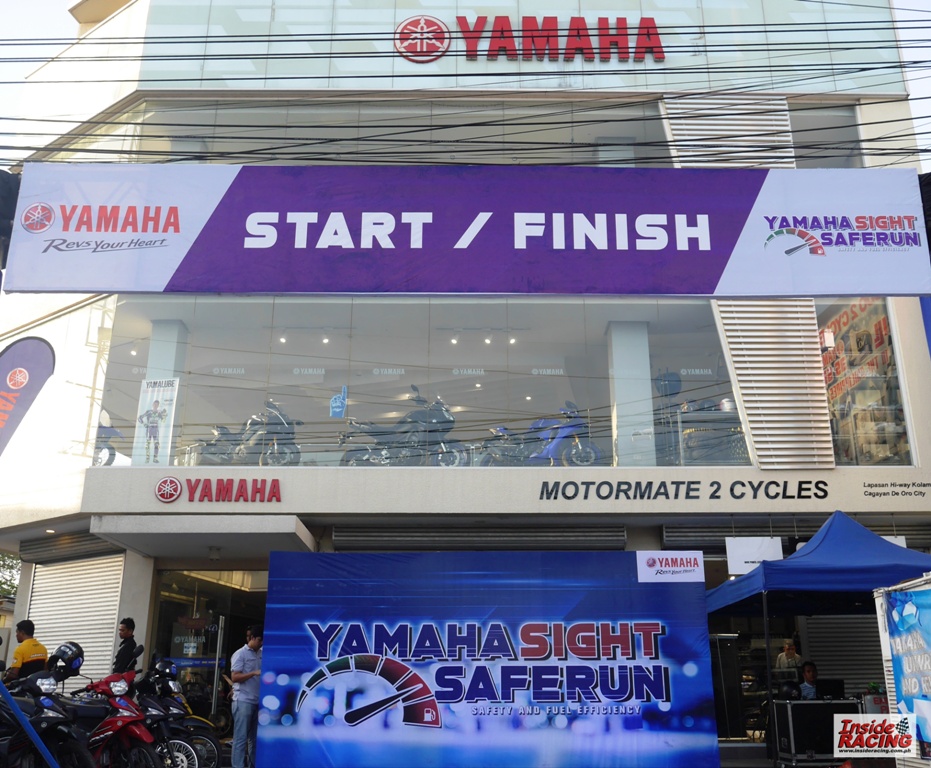 The finalists were challenged to ride their Yamaha Sight motorcycles in a 223-kilometer route from Yamaha RevZone Lipasan, Cagayan de Oro to Petron Balingoan in Misamis Oriental to Petron Ginggog, to Petron Claveria back to Yamaha Revonze Lipasan and finally to Petron Gusa. Riders' motorcycle fuel efficiency record were computed by dividing the official kilometer mileage by the quantity of gasoline loaded as indicated in the riders passport which were validated with the gasoline logbook summary of authorized Petron gas stations.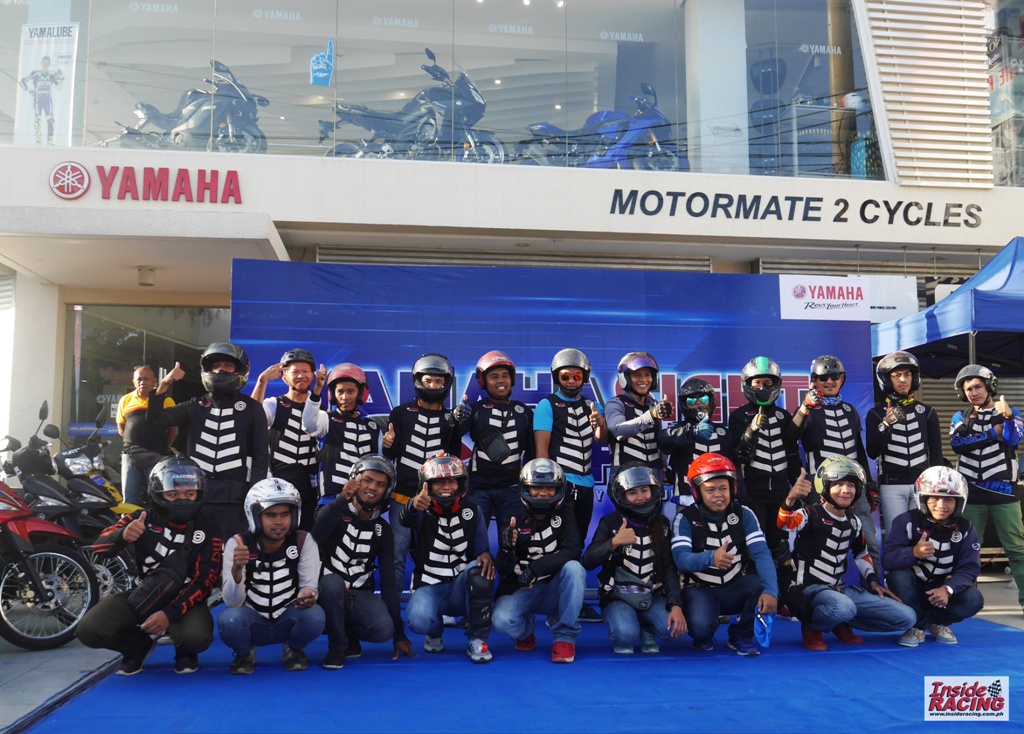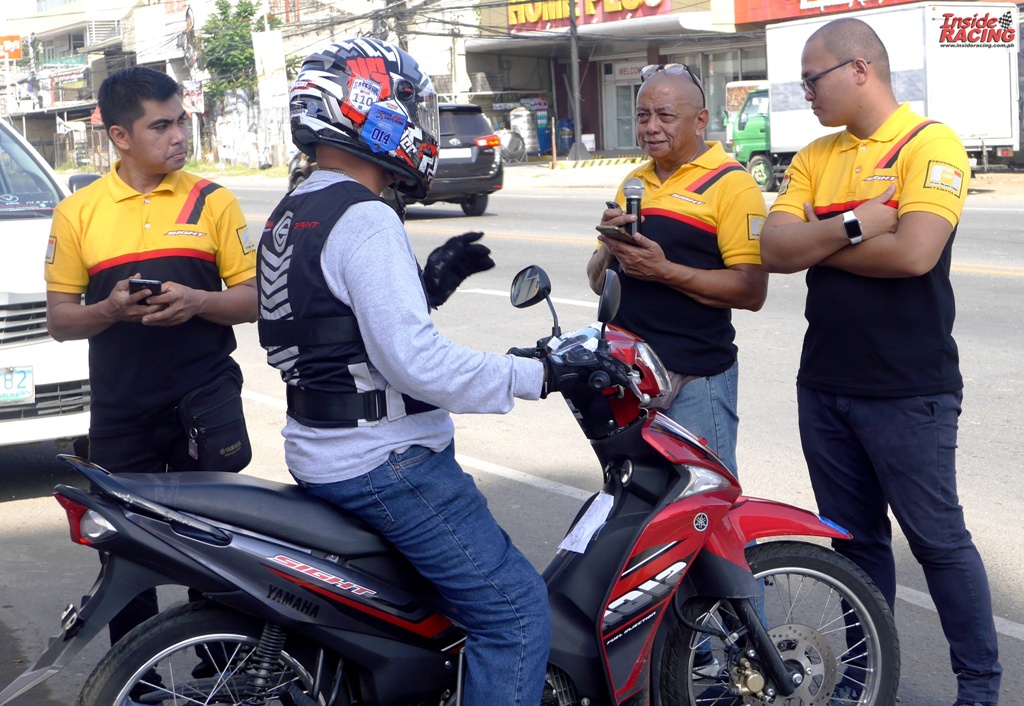 21 riders qualified in the finals. Mr. Patricio Malapitan, father of Mr. Robby Malapitan,  the 1st placer at the Petron Safe Run Fuel Efficiency Reality Challenge early this year who rode the Yamaha Sight and got a record of 129 km/liter. Robby was overseas and his father joined the Yamaha Sight Saferun final leg to inspire the finalists.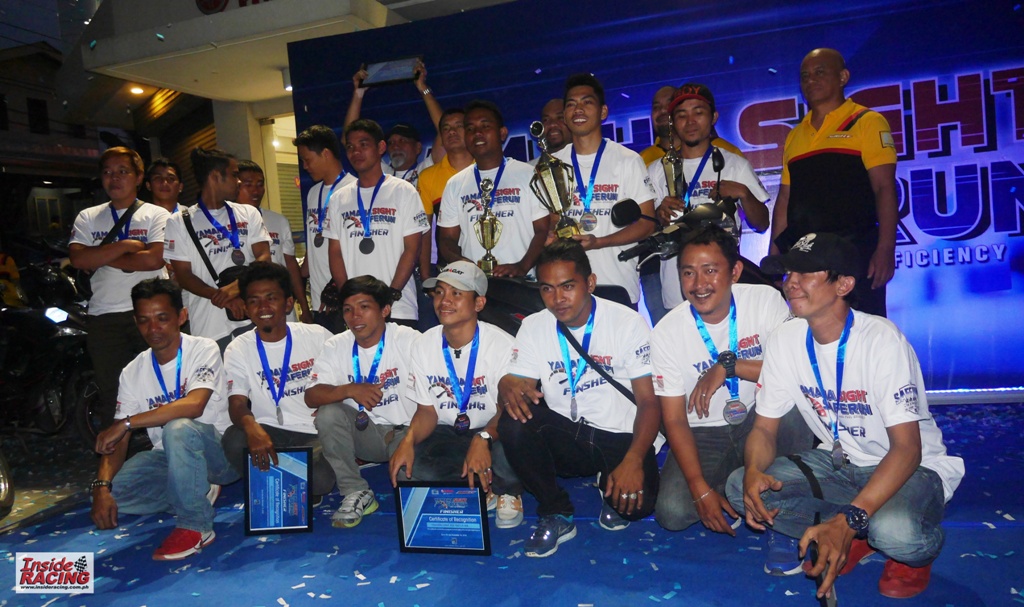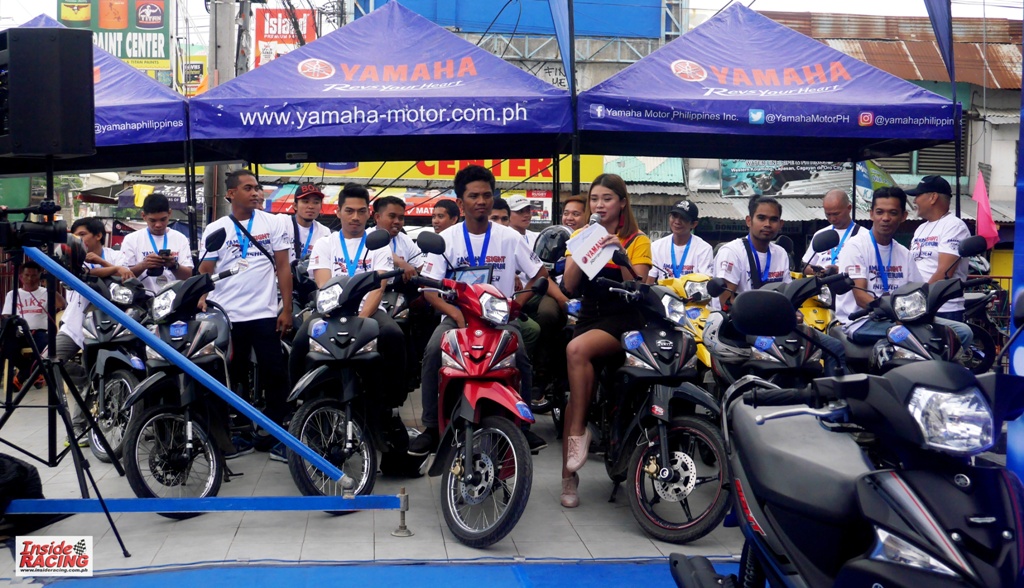 The participants were flagged off in the morning at the Yamaha RevZone Lapasan and they had to finish the route within 6 hours. All finishers were given commemorative shirts, certificates and medals and the top three were awarded with cash prizes and brand new Yamaha Sight motorcycles. 2nd placer was Joenmar Avendan of Motorjoy Buug who got 115.54 km/liter from RevZone Lapasan to Medina, Misamis Oriental. 1st placer was Virgilio Pasanting of Unique Motor Center with a record of 116.75 km/liter also from RevZone Lapasan to Medina, Misamis Oriental.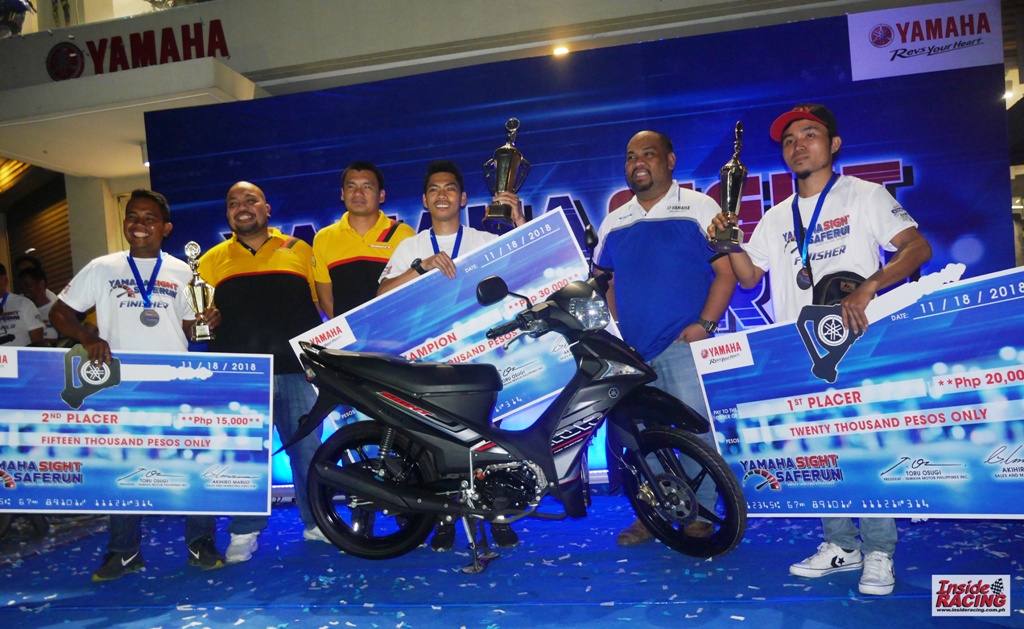 Champion at the Yamaha Sight Saferun Finals was Ephraim Onahon of Bykelink Manolo who set the new fuel efficiency record for the Yamaha Sight with his record of 133.53 km/liter from RevZone Lapasan to Gingoog! Onahon was also a circuit and road racer and this time, he has show he can also emerge victorious in fuel efficiency run competitions.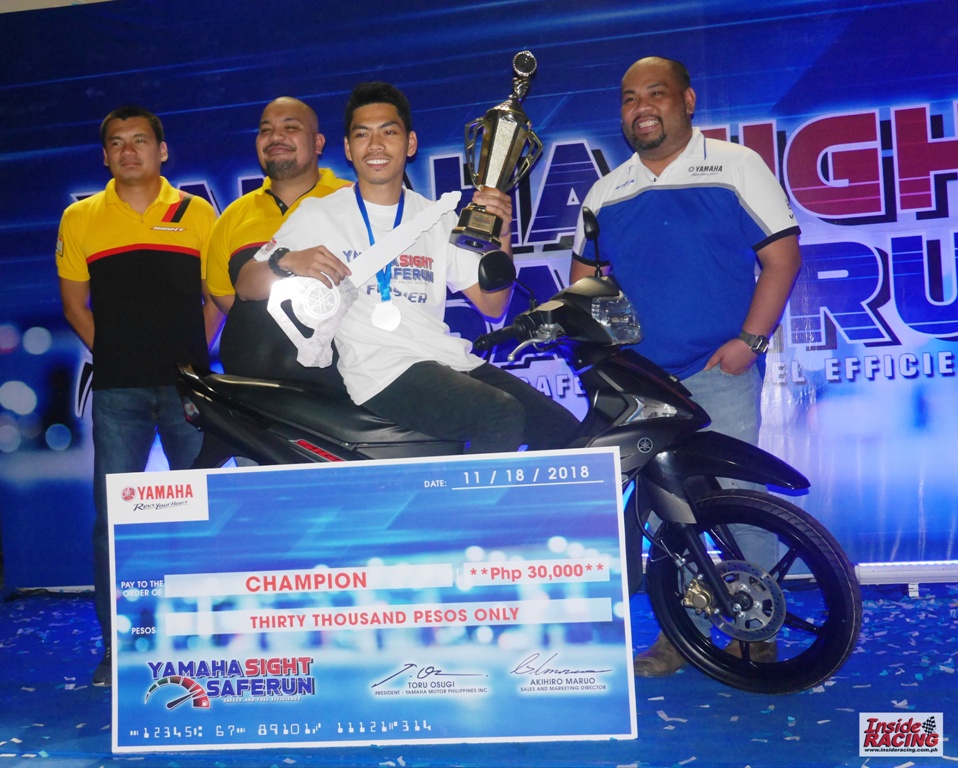 Launched by Yamaha Motor Philippines in 2017, the Yamaha Sight underbone provides maximum efficiency with its 115cc air-cooled, fuel-injected engine. The Sight's engine has excellent cooling properties, and since it is fuel-injected it is very fuel efficient. The forged piston also reduces vibration. It is also packed with safety features such as a front disc brake. The Yamaha Sight is available in 2 variations with 2 colors each. The Cast Wheel with disc brake, which retails for Php 62,900 features the Yellow Hornet and the Black Raven. The spoked wheel variant with disc brake gets the Black Raven and Red Metallic colors and is sold at Php 59,900.  There is an ongoing promo of the Yamaha Sight available at P1, 290 down payment in selected Yamaha 3S shops.