New Pirelli Diablo Rosso Sport now comes in 14 inch!
Date posted on June 24, 2020
Share this

Pirelli Philippines has officially announced the availability of its new DIABLO ROSSO SPORT cross-ply tires to the Philippine market thru its official distributor Performance Parts Corporation (PPC).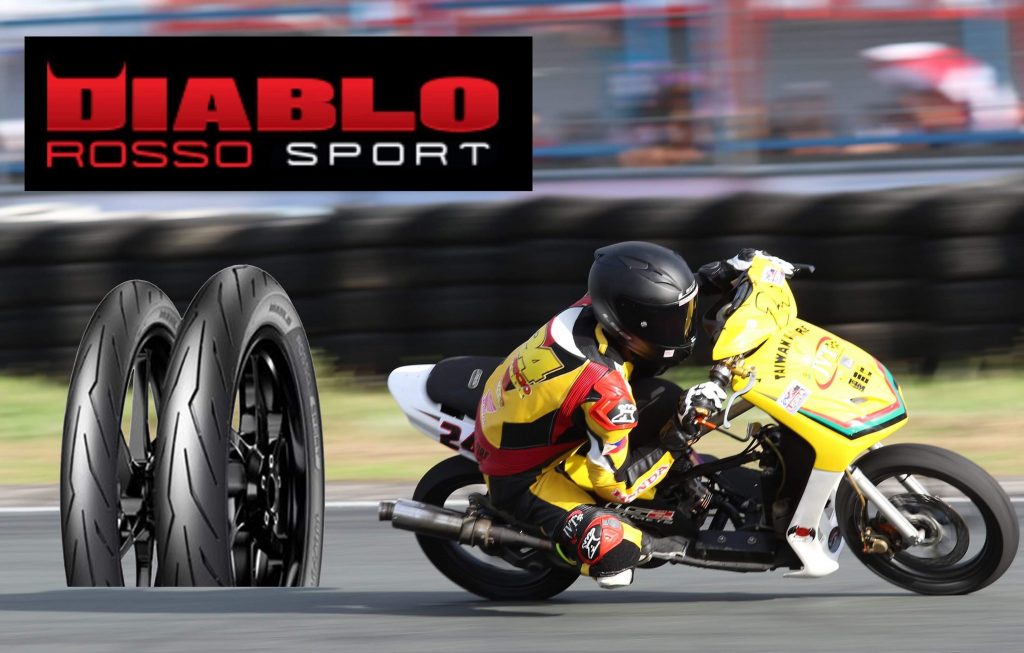 As with any new product launch under the new normal, the press conference was done via Zoom video conference to adhere to travel restricitions, avoidance of mass gatherings and social distancing.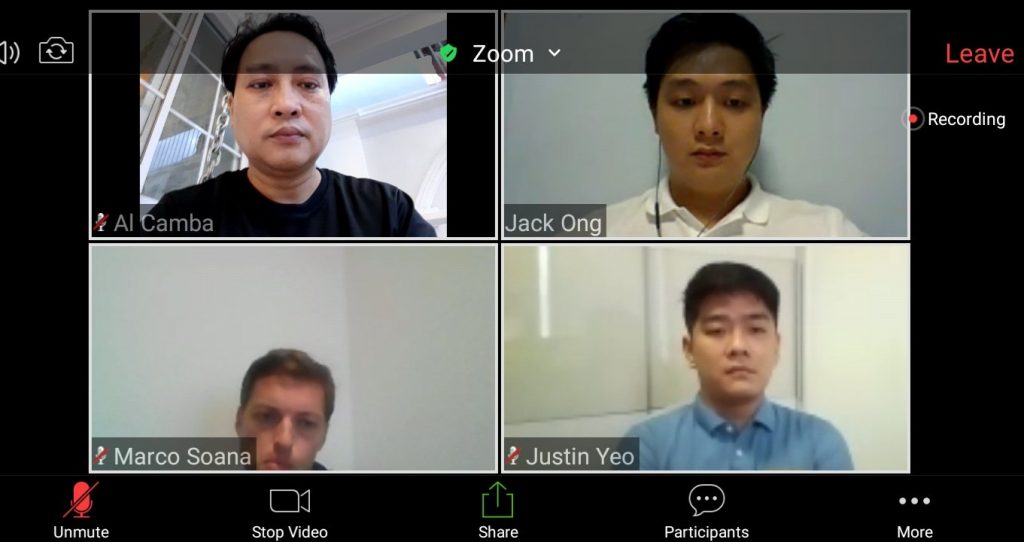 Despite the nature of the event, it was not any less effective in terms of attendance and content. Key people from Pirelli headquarters in Milan, Pirelli Asia in Singapore and Pirelli Philippines here in Manila were all present together with more than twenty local journalists.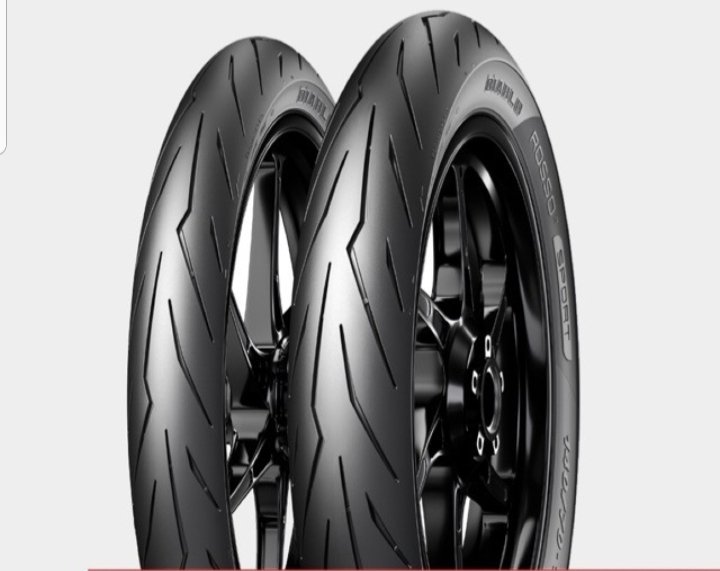 The DIABLO ROSSO SPORT scooter tires were actually already available here sometime from February just before the lockdown. This was in preparation for its supposed to be big public launch at the now postponed IR Bike Festival and Trade Show at the World Trade Center.

In fact, the DIABLO ROSSO SPORT for underbone was already available since 2018 to local riders and was used by teams in the Super Series Nationwide Championships all over the Philippines as well as in the MotoIR Championships. This has communicated well to the local riders how well Pirelli tires perform while at the same time giving them longer life as the wear was comparably low.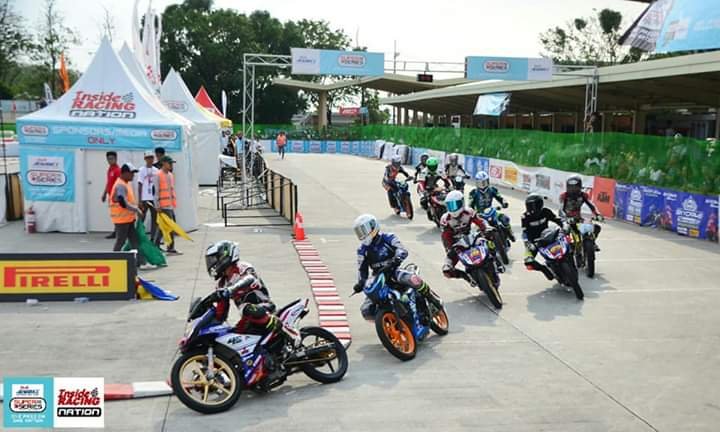 Meanwhile, the ROSSO CORSA II for underbones and scooters were already made available from October last year so that teams were able to use it during last year's biggest IR Grand Prix (IRGPXIII) held at the Clark International Speedway. The new tire actually won a few pole positions, fastest laps, podiums and a victory in the Super Underbone GP class.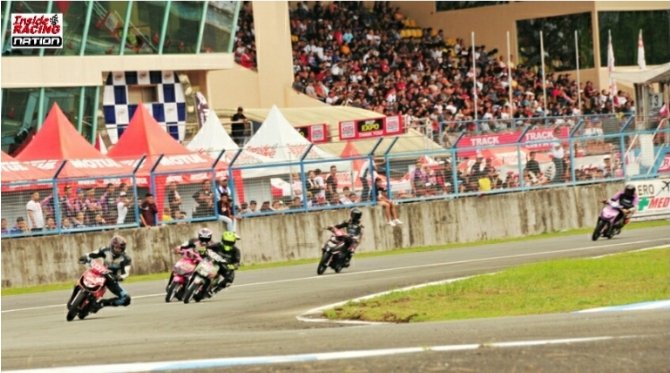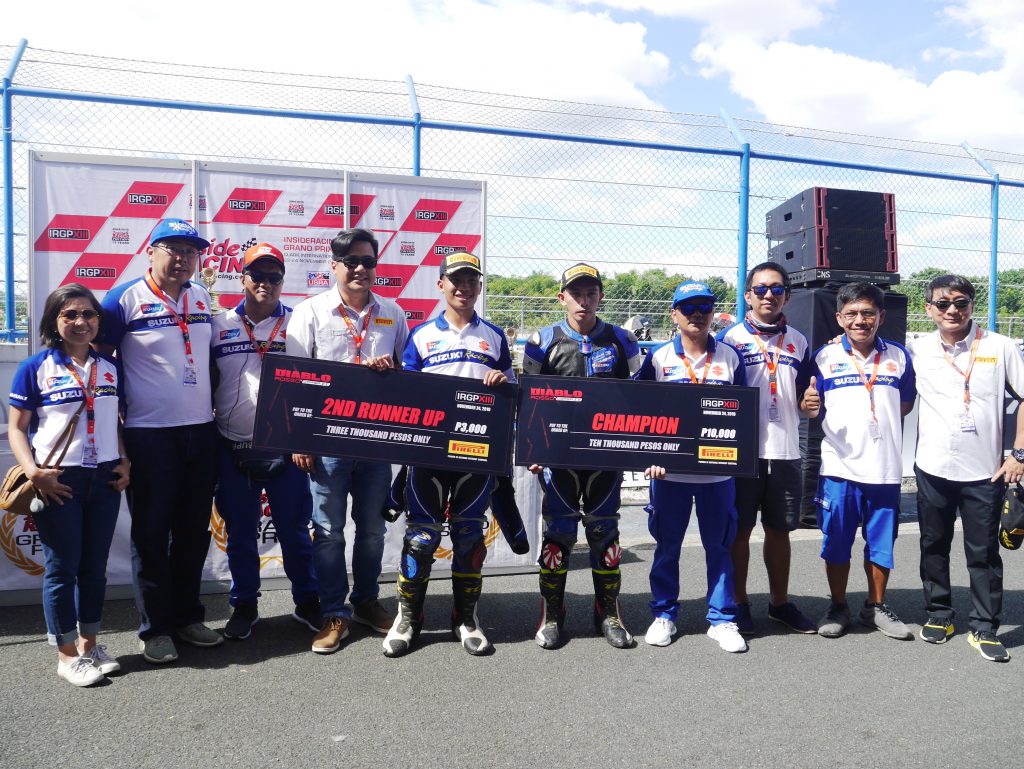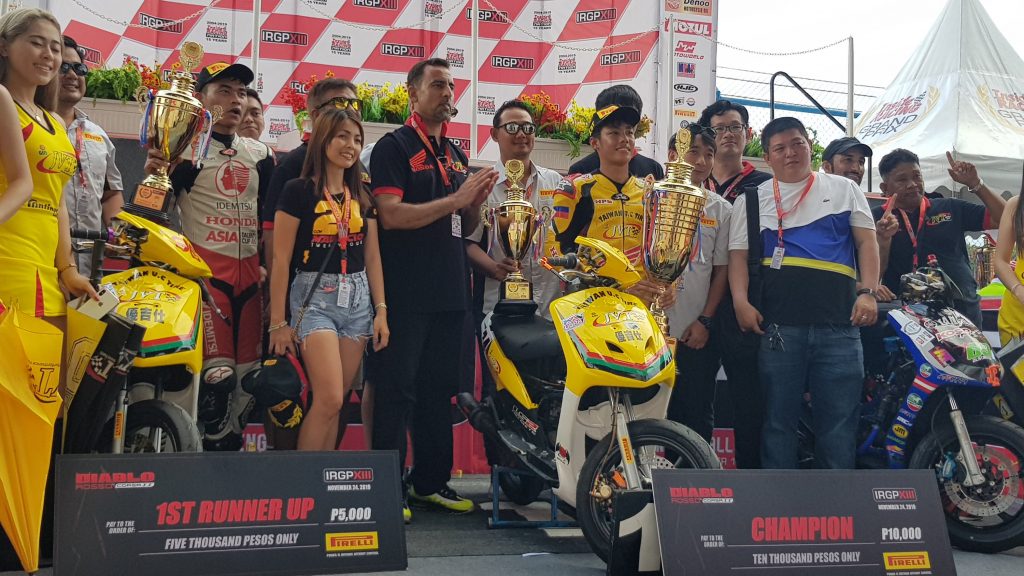 The good market acceptance of the DIABLO ROSSO SPORT underbone tire made PPC and Pirelli push for the development of 14-inch sizes for scooters which will cater to the growing scooter sales in the Philippines.

Pirelli is not shy to proclaim that they are a premim tire brand that delivers performance and longevity. That is why they are targeting more premium buyers. Also, after a year of racing in the Super Series for 2 years now, users were ready to pay the extra price for the performance and most importantly, for its long tire wear characteristics.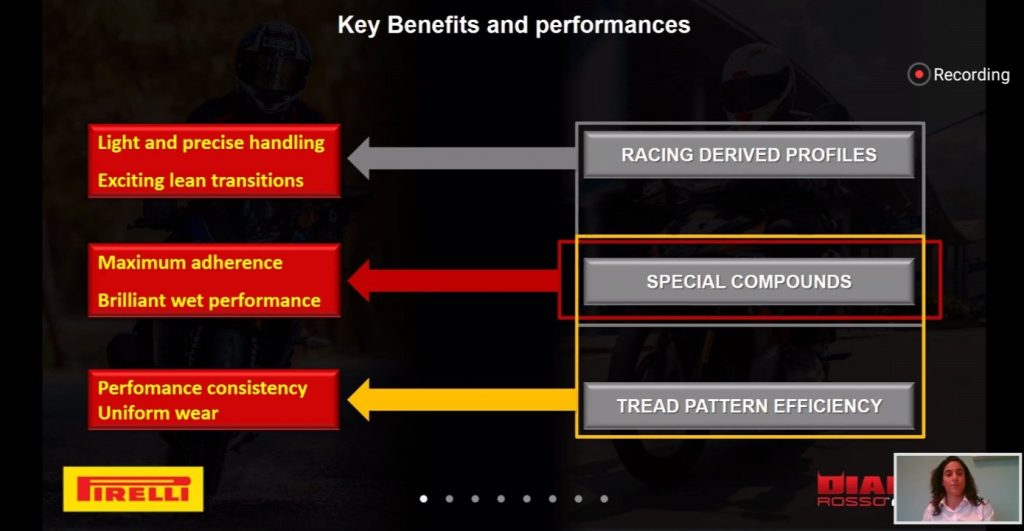 During the press con, Mr. Ang of PPC also said that Pirelli is now the Official Tire of the Philippine Underbone King (UBK) and Philippine Scooter Racing Championships (PSR) using the DIABLO ROSSO CORSA II. This is in addition to their support to the National Philippine Superbike Championships (PSBK). They will also continue their involvement in the Super Series Nationwide Championships.

The tires are available at the local dealers and online sellers.

From Pirelli Press Release:

Pirelli to introduced its new DIABLO ROSSO SPORT, the brand's first sport tire dedicated to scooter, underbones and machines up to 400cc for those riders who want to experience the emotions of racing on an everyday basis.

Pirelli designed DIABLO ROSSO SPORT to be the best sport tyre with a conventional structure in the market thanks to its grip, in both wet and dry, sporty handling and the aggressive tread design derived directly from DIABLO SUPERCORSA.

 The technical development of DIABLO ROSSO SPORT in terms of profiles, structures and tread pattern aims to ensure maximum grip in all road conditions, top handling and consistent support in line-holding and the sportiness of Pirelli DNA with wet performance.

DIABLO ROSSO SPORT represents a new benchmark in terms of tread pattern design derived from the winning Pirelli DIABLO SUPERCORSA, with the flash element design, and outstanding grip in all conditions also coming from Pirelli expertise in racing.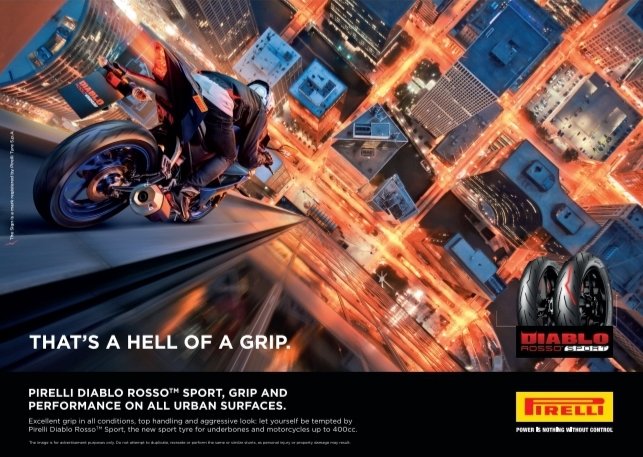 DIABLO ROSSO SPORT is in indeed a tyre born from the racetrack, built for the road because it takes advantage of all the research and know-how acquired by Pirelli in the FIM Superbike World Championship, through the last 15 years of participation in its capacity as Official Tyre Supplier.

 DIABLO ROSSO SPORT is a specific development with a conventional construction and dedicated materials that has a starting point in the well-known DIABLO ROSSO™ family – SUPERCORSA™ and DIABLO ROSSO™ III – in terms of technology and inspiration, reviewed and adapted to scooter, underbones and machines up to 400 cc.

 
With DIABLO ROSSO SPORT, PIRELLI aims to confirm and expand the brand's recognition in the sport tyre segment in Asia by complementing the consolidated values of sportiness – supported by tread pattern design guidelines developed for the FIM Superbike World Championship and dedicated to professional riders looking for top performance on dry and wet surfaces.

The consumer target of DIABLO ROSSO SPORT are trendy commuters and sport styled riders. 

The first are urban youngsters that prioritize the need to look good and emphasize owning a sporty vehicle. These riders use their bikes all year long to commute and for urban mobility. They demand grip in all conditions including in the wet, always keeping a sporty look and they mainly use a scooter or underbone between 50 and 150cc.

The second are race replica fanatics who want a tyre that makes them go faster, lean lower and feel they are in control. They invest money on bike modifications and want the grippiest product they can have, including wet performance and handling. They want to emulate their motorcycle and local scooter and underbone heroes. These riders use their motorcycle all year long for urban mobility, but also for short length free-time trips. They ride supersport and naked machines from small to medium displacement (from 125 to 400cc).

Below are the main benefits of DIABLO ROSSO SPORT derived for the motorcyclist:

– Maximum grip in all road conditions thanks to combined effect of structure and compound
 
– Tread pattern design derived from DIABLO SUPERCORSA

 – Top handling and linear behaviour in lean transitions thanks to a racing derived profile

 – Brilliant wet performance also on low-adhesion surfaces thanks to the combination of innovative compounds and tread pattern derived from racing expertise

 – Wear regularity and on road duration for urban commuting

 THE NEW TYRE IN DETAIL

 Structure

 The structure underneath each size of the DIABLO ROSSO™ SPORT range is tuned in construction and material according to the specific need of each fitment.

 Generally speaking, the new layer mono-ply carcasses are dedicated to relatively light vehicles while 2-ply carcasses are available for heavier and high performance motorcycles to ensure vehicle stability and a predictable variation of tyre thrust depending on riding configuration.

 The smaller fitments whose design derives from PIRELLI expertise in racing underbone, feature a new layer mono-ply technology to guarantee restrained weight, steering precision and handling.

This solution permits a response to the forces applied over the tyre depending on lean angle, thanks to the 3 plies on the 'cap' and one on the sidewall.  This varies the response with determined deflections in order to promote stability and confidence.

The bigger sizes feature up from 2 plies depending on size, with a carcass providing high dampening capacity and high resistance to stress, its usage is ideal for the performance needed by medium sized sporty motorcycles.

The benefits of DIABLO ROSSO SPORT are clearly perceived in any riding condition and the robust tyre construction guarantees improved handling during changes in lean angle and gives even wear throughout the entire tyre life.

The structures of DIABLO ROSSO SPORT combined with deformable and adhesive tread pattern chemicals are then capable of providing a very high level of grip.

 
Profile

 DIABLO ROSSO SPORT features a "large and sharp" profile for optimal transmission of engine power, both in straight and cornering conditions.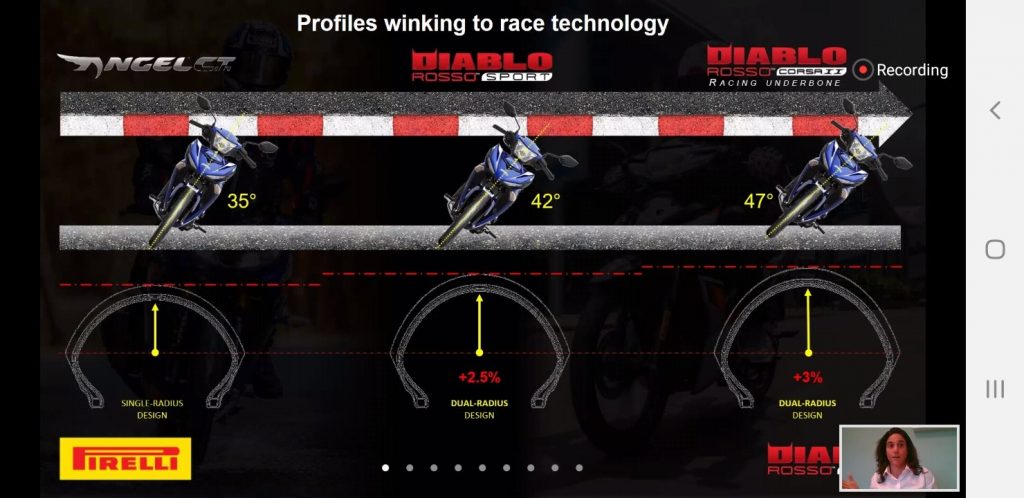 The profile allows immediate descent into the lean and facilitates a quick change of direction, whilst at a higher lean angle, becomes more progressive and predictable. Large dimensions by design (maximum allowed diameter and width) reveal a performance-oriented approach; together with the tread pattern design, this aspect contributes to an appealing sportiness look and enables a sporty riding behaviour withan increased contact patch, riding precision and handling.

This profile solution coupled with the new tread design ensures outstanding wet performance. The shape of the sidewa7ll derives from that of the ANGEL Scooter but it is narrower, lighter and more flexible, for an increased dampening capacity and lighter handling. At the same time it features an increased longitudinal stiffness. The footprint area has been maximised for outstanding handling at any lean angle.

Tread Pattern design

The tread pattern design of the DIABLO ROSSO SPORT derives from the DIABLO SUPERCORSA, optimised for road applications. The patent "flash" pattern constitutes a proven and efficient solution to combine tread compactness, the void/fill ratio, groove orientation and water evacuation, to guarantee performance and 'best in class' wear consistency, combined with grip in all conditions.

The void/fill ratio of the centre strip of DIABLO ROSSO SPORT is close to the one of ANGEL CiTy in order to guarantee the water drainage also in severe conditions, but is considerably different in mid-lean and full shoulder. This confirms the sportiness of the new product, in order to guarantees superb grip as well as precision and stability when cornering.


The main grooves orientation follows 'wear waves', disrupting the forces that causes wear and the formation of compound wrinkles, resulting in a more homogeneous wear and reducing compound stress. The direct benefit for the end-user is a more even wear and higher mileage.

Coherently with DIABLO range heritage and all the latest products from Pirelli, on the tread shoulder we may recognize the product name "ROSSO SPORT" and the 'flash' icon, to reaffirm the family feeling of the latest generation of the DIABLO family.

Compound

DIABLO ROSSO SPORT features 2 different compounds, one dedicated to scooter and underbone sizes and the other to bigger sizes.

Both contain Silica and Carbon Black but with a calibrated percentage designed to deliver specific performance attributes.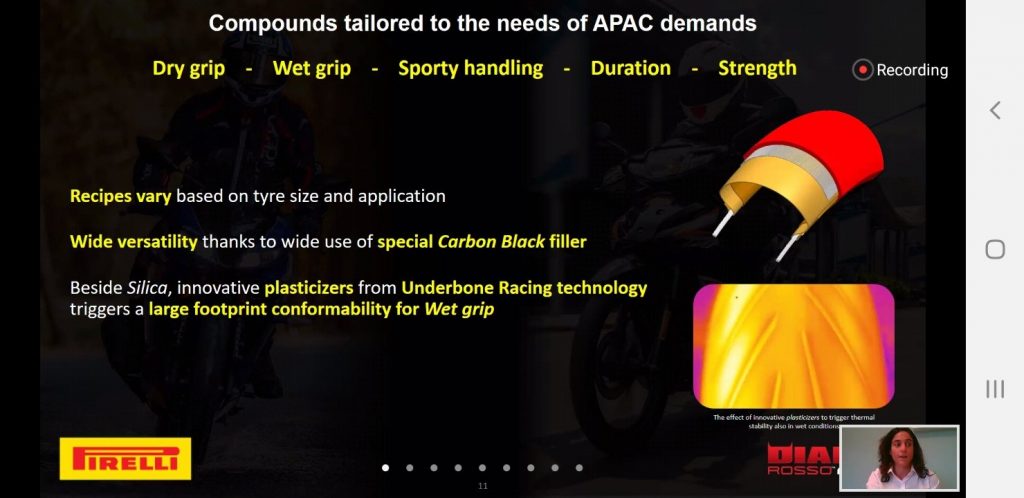 The compound for scooter and underbone sizes features a filler with a balanced percentage of carbon black and silica. The advantages of Carbon Black derive from its capability of fast warm-up and hence deliver immediate grip in the dry and wet, whilst the Silica component increases the range of operating temperatures and conditions.

The compound is also characterised by several resins that have different softening points and glass transition temperatures. These characteristics collaborate to enhance hysteresis at different temperatures and deliver excellent grip in both dry and wet conditions.


The compound for the size over 100 mm of width is a carbon-black based compound with a percentage of silica close to 30%. This exploits the heat generated by structural deformations allowing the tyre to reach its optimal operating temperature, and deliver top grip in the dry.

The special plastifying resins enhance compound mobility and adhesive properties – coupled with relevant percentages of silica. This leads to incomparable wet grip.

DIABLO ROSSO SPORT will guarantee a top level of grip and safety feeling in any riding condition and on any road.


Sizes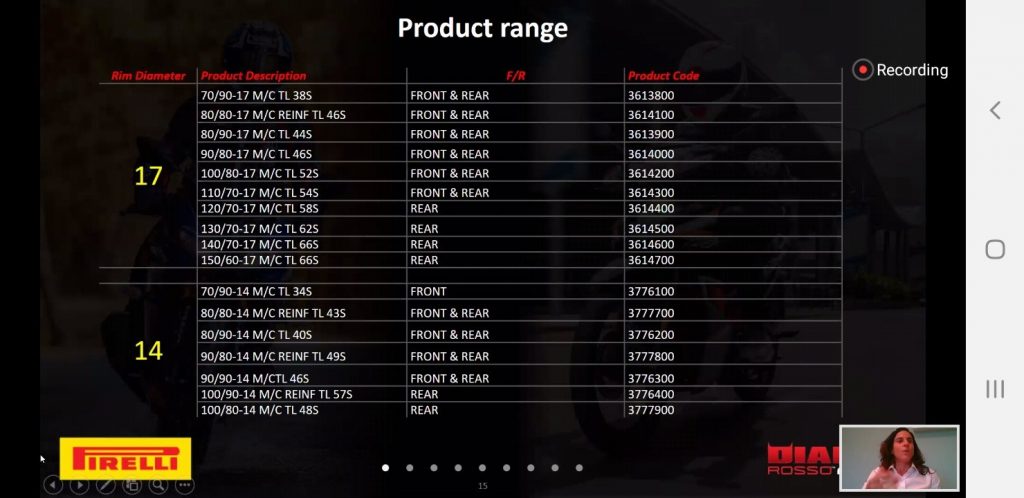 Prices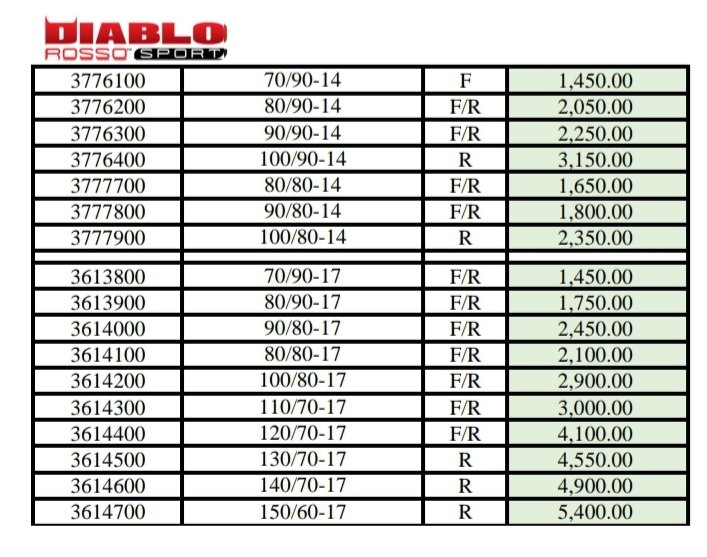 Thank you for visiting insideracing.com.ph. You may express your thought below through the comment section. You may also follow us on Facebook, on Instagram @Insideracingnation or on our YouTube channel.