New Track, New Records, New History! – IRGPXIII
Date posted on April 7, 2020
Share this
IRGP's eventual first race at the Clark International Speedway (CIS) made a strong statement about the health of Philippine motorcycle racing.
IRGPXIII was one of the most challenging (stressful) IRGP, maybe in the same level as IRGP3 (when Ondoy flood shut our office down) and IRGP5 (Maico's death threatened to stop racing at BRCI's tracks). Our tagline "The New Challenge to Be Number One" equally applied not just for the riders and teams but also to us the organizers.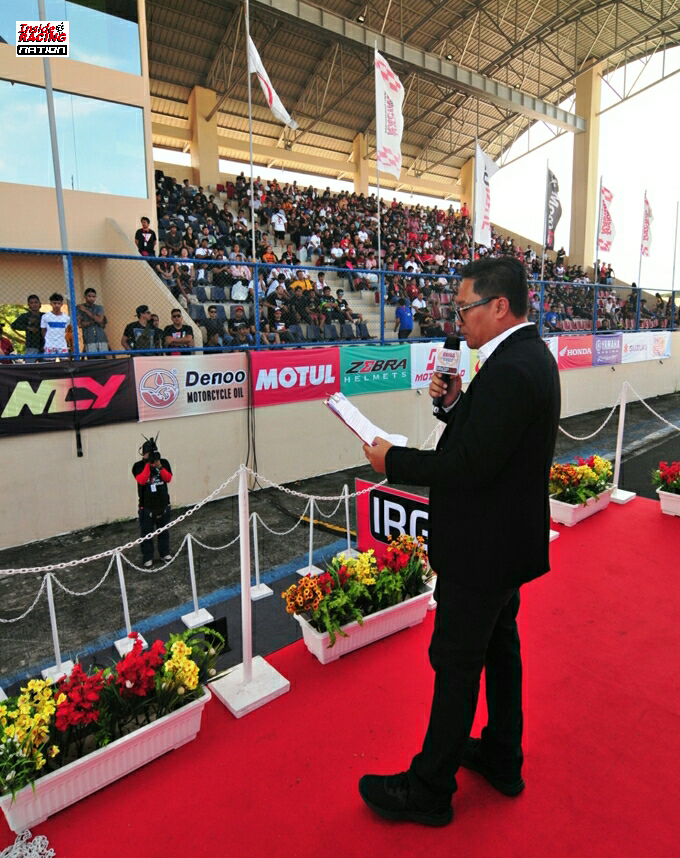 It started with the news less than 3 months before the GP that the new Carmona Race Track will not be ready in time.
We had to quickly search, inspect and review every possible venue. Although moving the date was an option, it would be more problematic as the schedule was already planned in everybody's calendar. We finally decided to do it in CIark despite some financial setback. Luckily, CIS was able to accommodate us.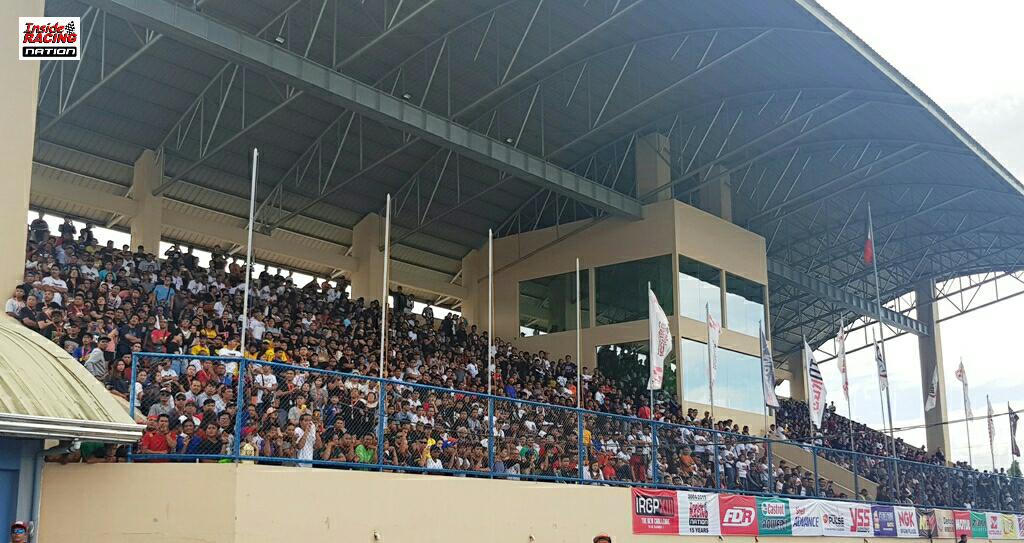 Our insistence to use the now permanently closed but shorter West Course to ensure spectator enjoyment, broadcast quality and fair play for everybody further added to the complexity. Since the IRGP is always focused on smaller engine underbones, scooters and sportbikes, the long straight was not needed. Also, the long laps and far viewing opportunities will make for predictable and boring race experience for the spectators. We had to negotiate the temporary removal of the permanent concrete walls to reopen the West Course.
The newly finished main grandstand of CIS is currently the biggest grandstand of any racetrack in the country today. So far, no race event both on two and four wheels has managed to fill it completely. Although this is good news for us since we erect extra grandstands in Carmona, the pressure is to fill it completely.
The CIS venue itself is more than 4 times as big as Carmona so dressing it up to give it the "IRGP ambiance" was also challenging.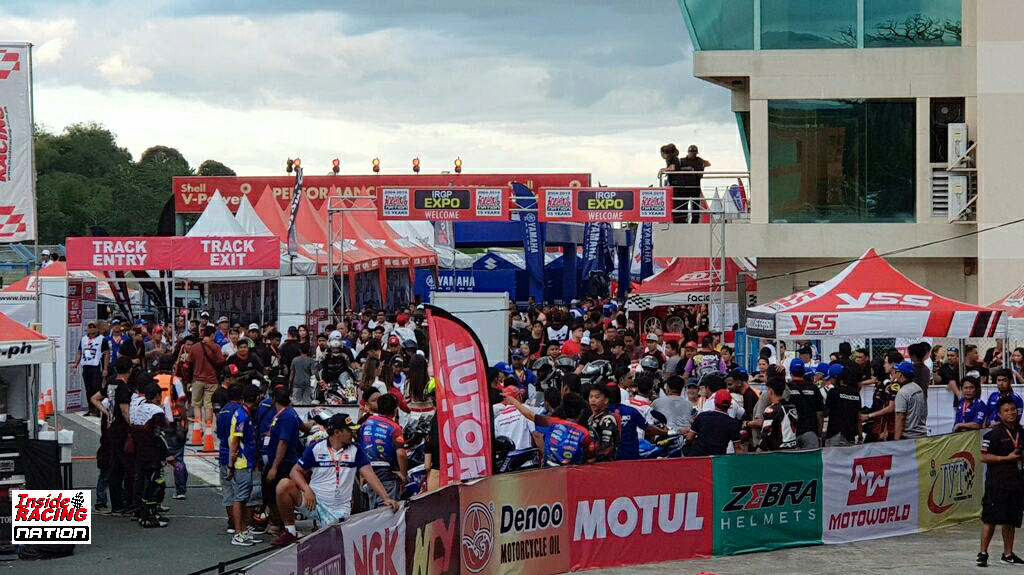 Well, I am happy that everything turned out really well as we were able to set once again new records in terms of number of race entrees, riders and, of course, as the photos can attest, the IRGP has managed to fill the grandstand with spectators who came by themselves!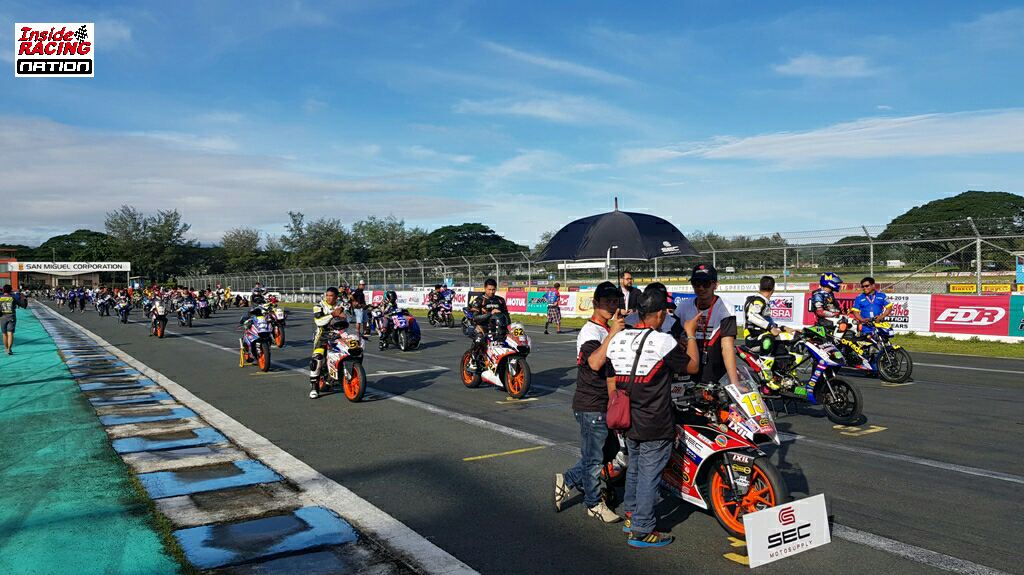 I believe, we are the first race event in Clark that was able to do this. IRGP has made a string statement for motorcycle road racing! It truly gave the event an international GP feeling! Even the track manager was having goose bumps while taking photos!
In terms of the racing, I am happy that there was great competition and individual victories among the teams big and small as well as for the riders.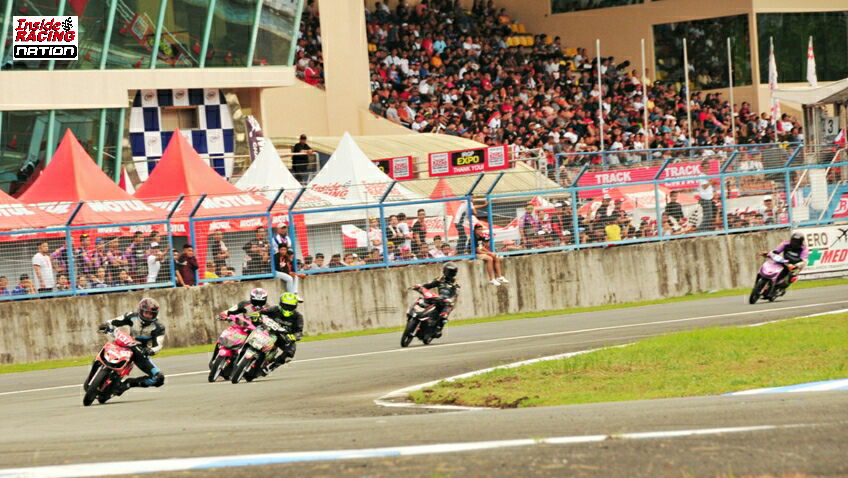 Congratulations to Yamaha Philippines for taking the majority of the Manufacturer awards via different teams and for supporting those teams at the IRGP.
Congratulations to Suzuki for bagging another IRGP win and Manufacturer Award.
Also to Honda Philippines, congratulations for achieving their most successful IRGP to date with strong podiums and privateer wins for the RS150.
I am glad that our current UBK, PSR and Super Series star riders John Emerson Inguito, Gian Carlo Mauricio and April King Mascardo were able to add to their IRGP glory.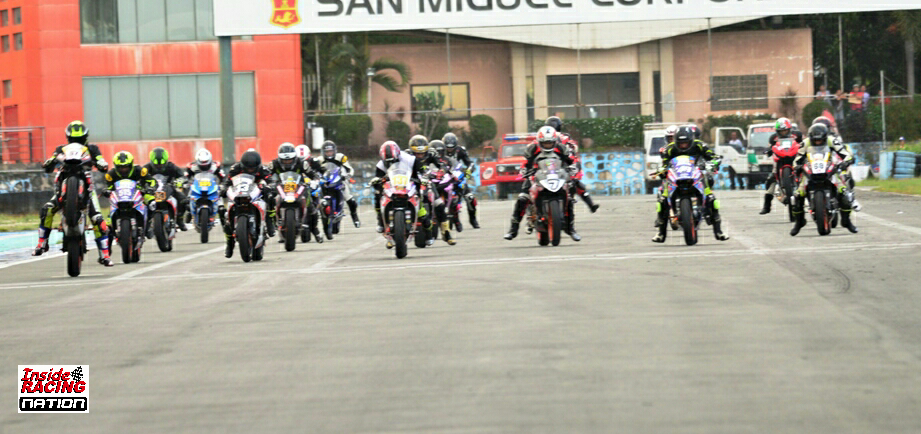 I am equally elated that there were many new names added to the IRGP legends' list like Josh Reuben Tan, Clyde Relativo, Joseph Dominique Purino, Carl James Hung, Kirk Dominguiano and lastly, the late great Amber Garcia (Torres) who became our recent TOP 1 Evolution Matic Juniors Automatic Trophy Champion. A week later, unfortunately it would turn out to be his last championship when he was fatally injured in an ARCC race in Buriram, Thailand.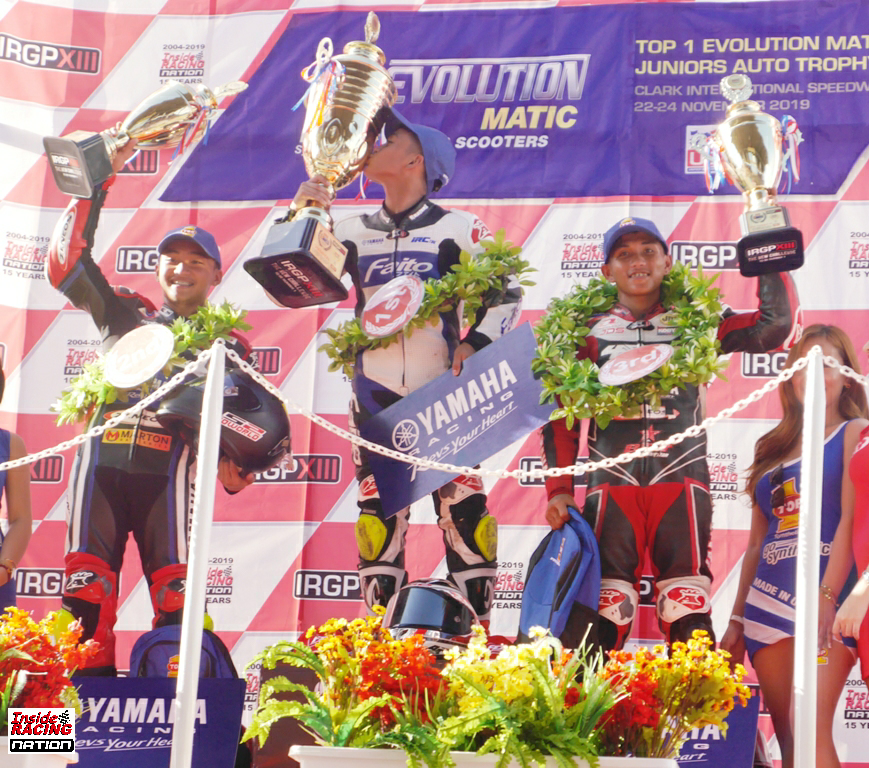 On a lighter note, and a different record, the first marriage proposal at an IRGP podium was made by IRGP legend Dustin Esguerra to his wife-to0be Ellen Javier after the NGK Spark Plugs Automatic Elite Trophy race. It was captured during the live broadcast and also sent the big grandstand cheering! Congratulations Dustin and Ellen!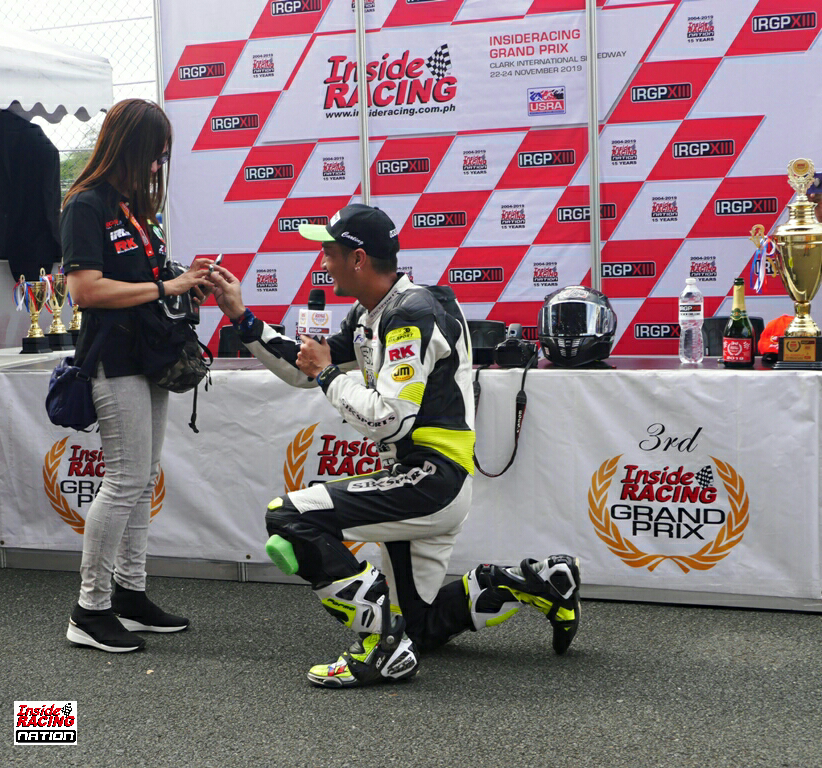 So, I thank all of you again for another epic race in the North. IRGP once again surpassed the obstacles and challenges to deliver another great race for the Filipinos. Hope to see you all again this November as we hold the first IRGP at the new Carmona Race Track.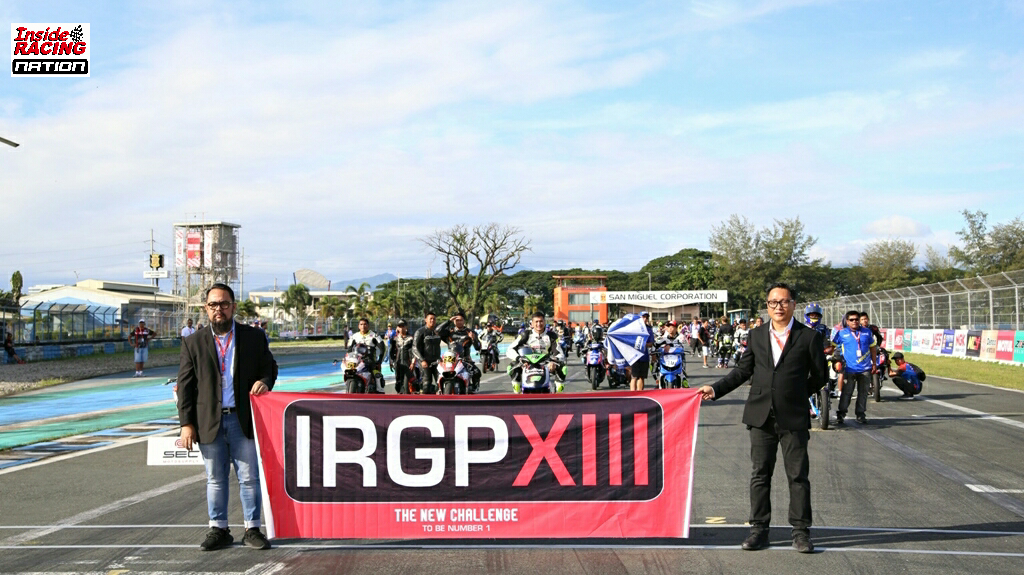 IRGPXV- A New Glory Begins
November 20- 22, 2020
Ride safely and always fasten your certified helmet. – Al Camba (IRGP Event Organizer and Publisher-Editor of InsideRACING Magazine)
This was published in InsideRACING Magazine's Volume 18 Number 1 issue