2020 NMAX Ride Review: Formula for Success Refined
Date posted on November 24, 2020
Share this
The public was waiting for this for almost a year now ever since concept images and similar new models from Indonesia and Vietnam started circulation in the interweb and social media.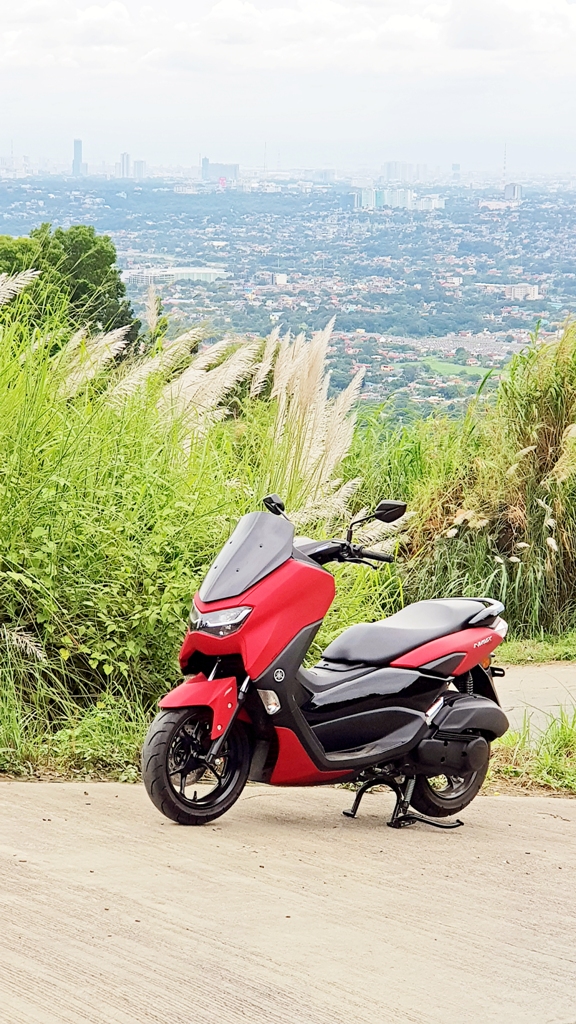 It was supposed to be launched last March at the IR Bike Festival and Trade Show before the lockdown happened. Finally, after almost a half-year delay and weeks after dealers have already released the new units to customers, Yamaha was able to launch the New NMAX last August in an augmented video concept that featured the Yamaha Rev Stadium. "The new NMAX boasts of prestige, innovation, elegance and superiority. Smart Key System, LED headlight and taillight, Stop and Start System, Multifunctional Digital Speedometer, Hazard Lamp and Electric Power Socket are its exciting new features," said Yamaha during the presentation.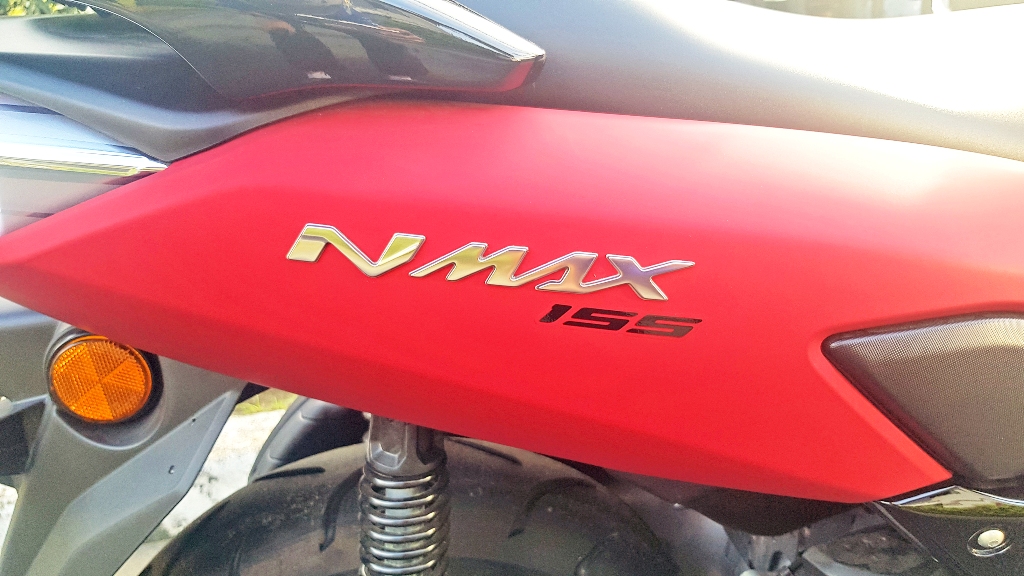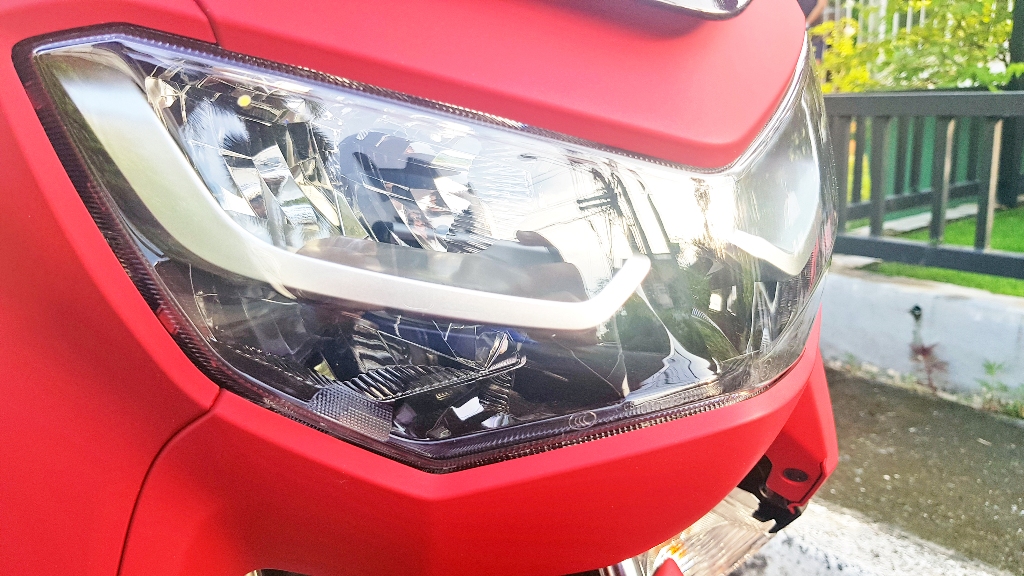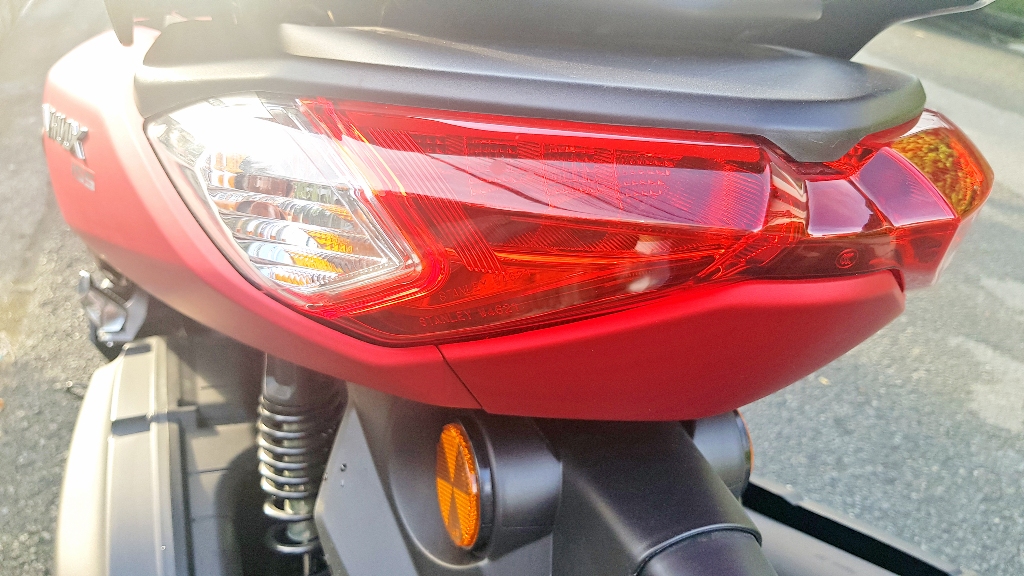 It is still powered by Yamaha's proven Variable Valve Actuation (VVA) that provides a broader power band and increasing available torque in both low and high revs. The standard version is available in Phantom Blue, Midnight Black and Tech Camo colors and its SRP is P119,900. Meanwhile, the ABS version has an SRP of P134,500 and comes in Tech Camo, Matte Red and Midnight Black.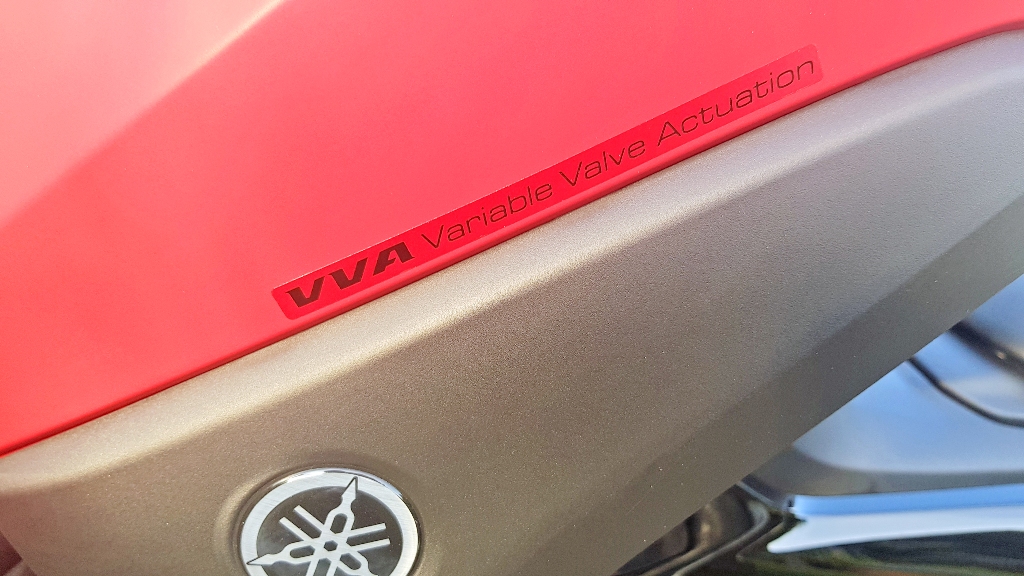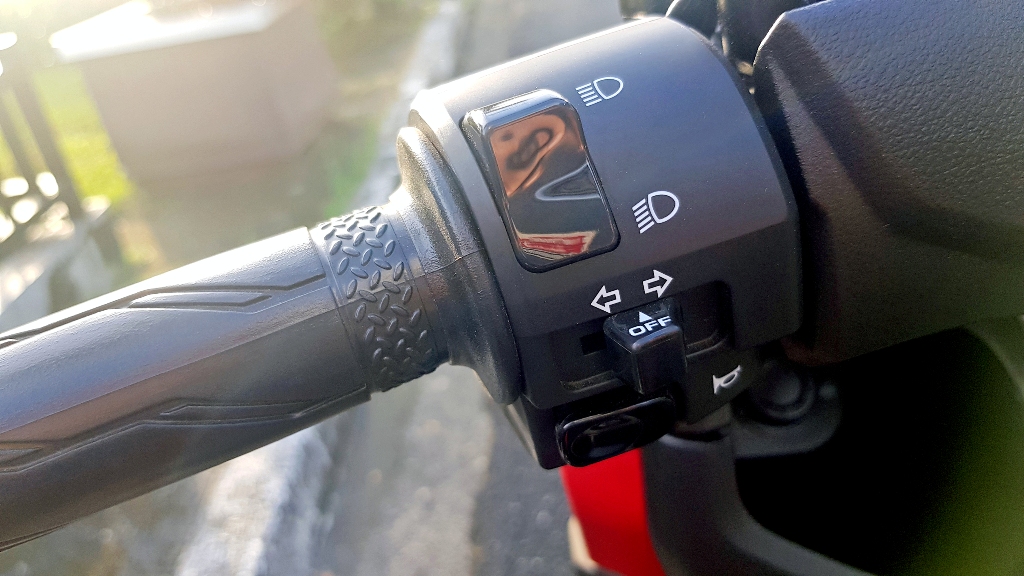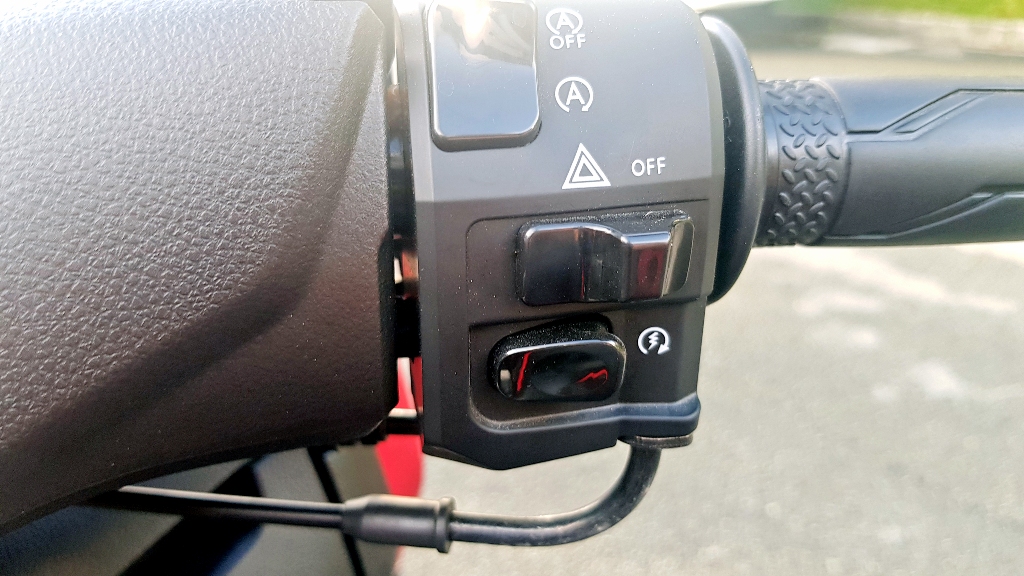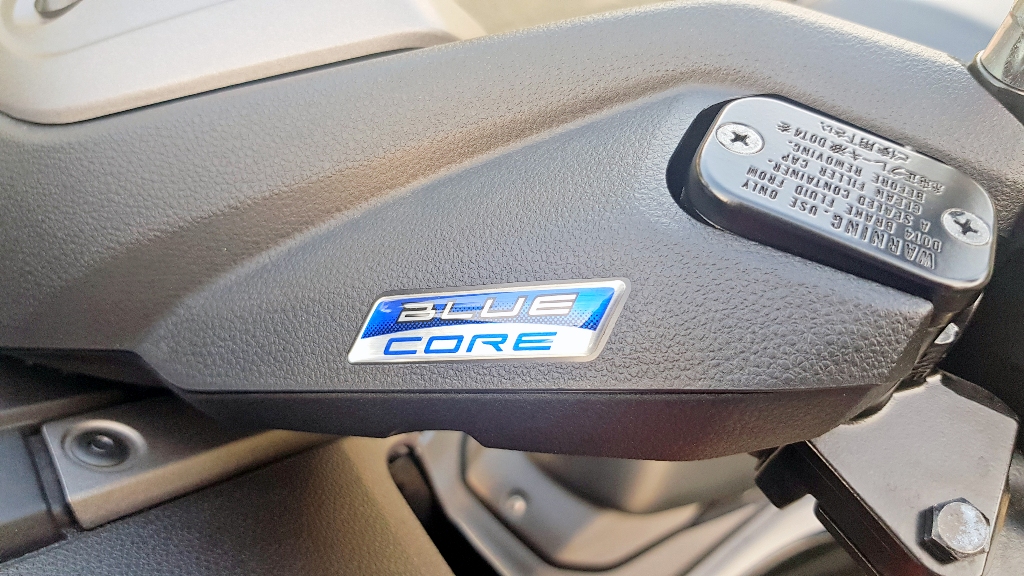 This was the most awaited update to Yamaha's NMAX that was first launched in 2015. This coveted premium scooter quickly became a bestseller and successfully created a new category on its own.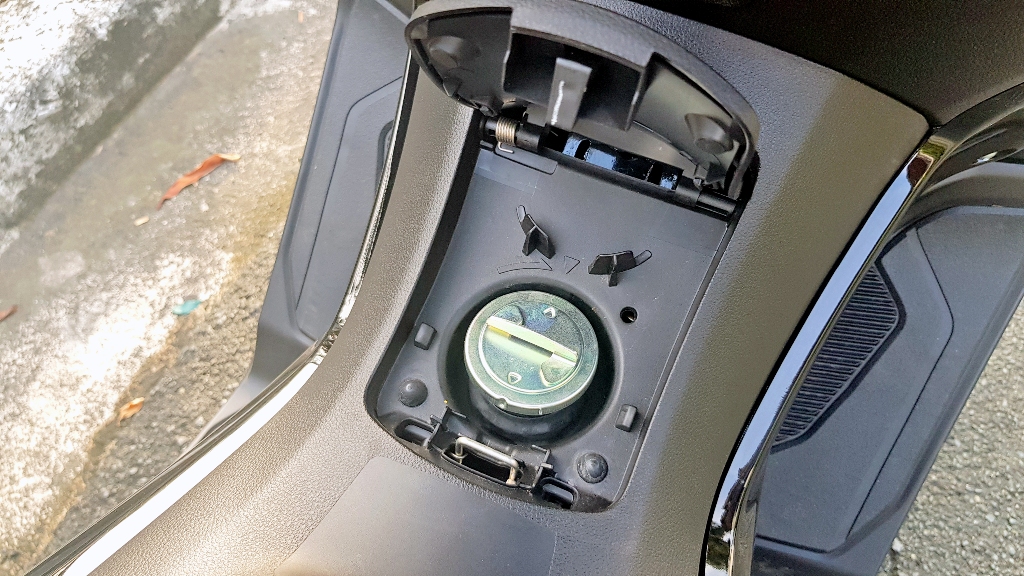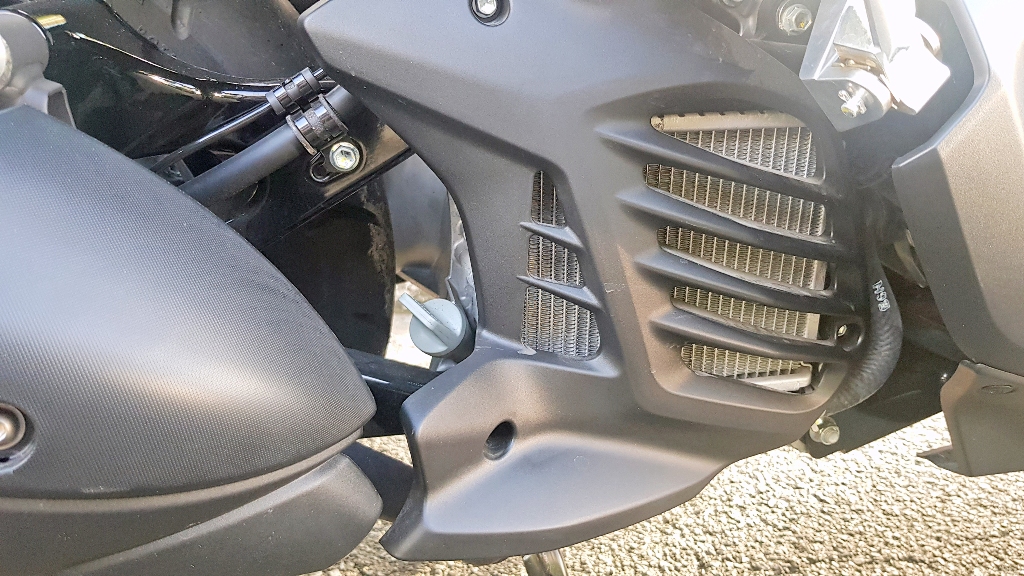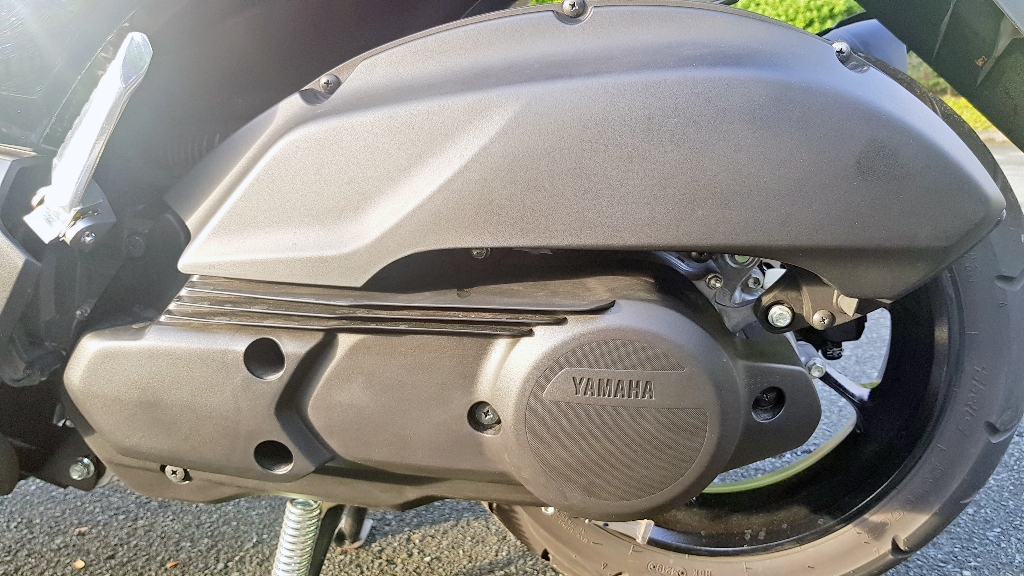 It's the default choice of riders who wanted to upgrade to a more premium scooter or the first scooter for more mature riders. A long waiting list at the dealers which lasted almost a year was proof that Yamaha got it right the first time.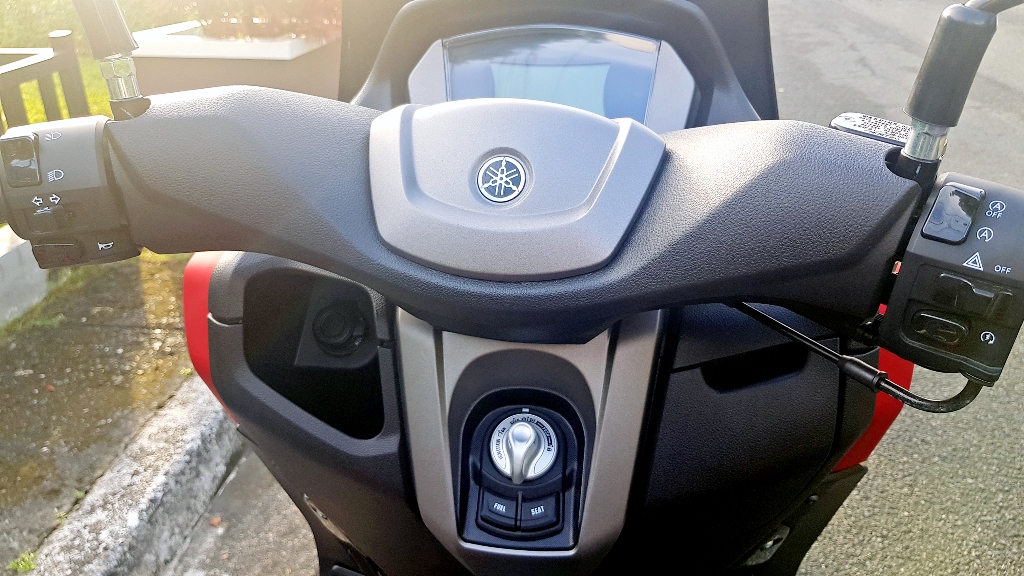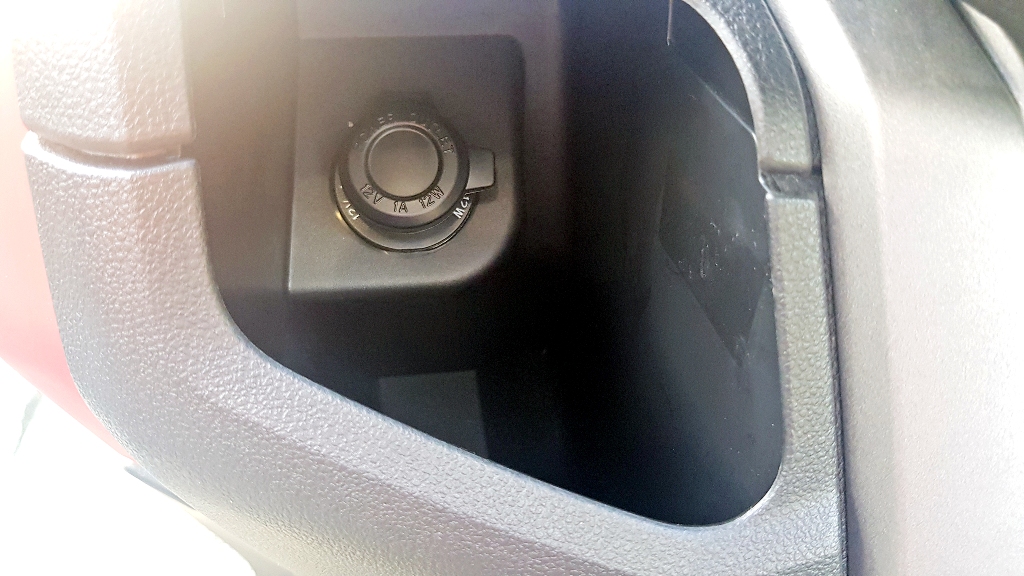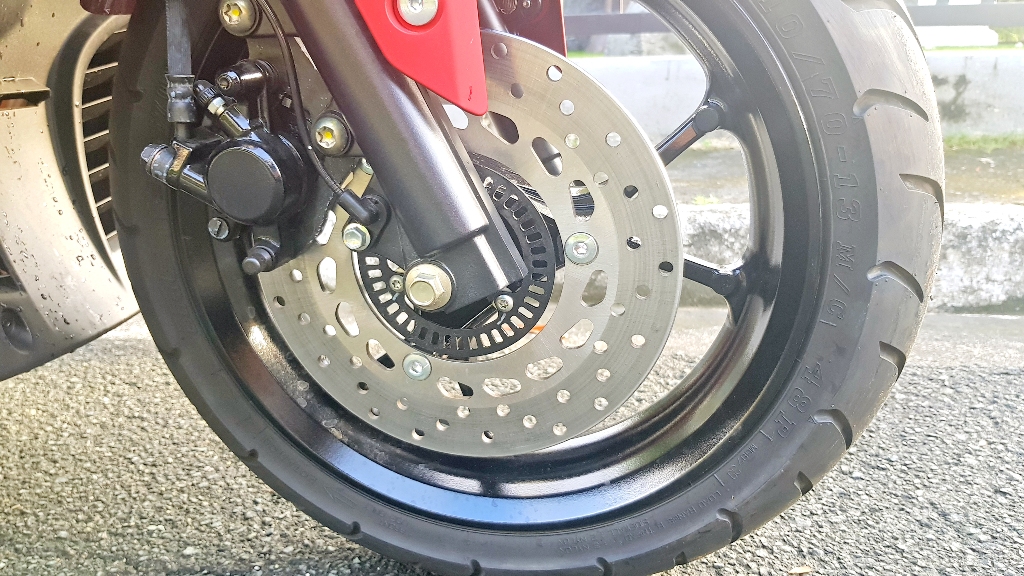 And that is why it was so difficult to come up with its replacement. In fact, it took a long time, almost five years, for Yamaha to finally create this new one.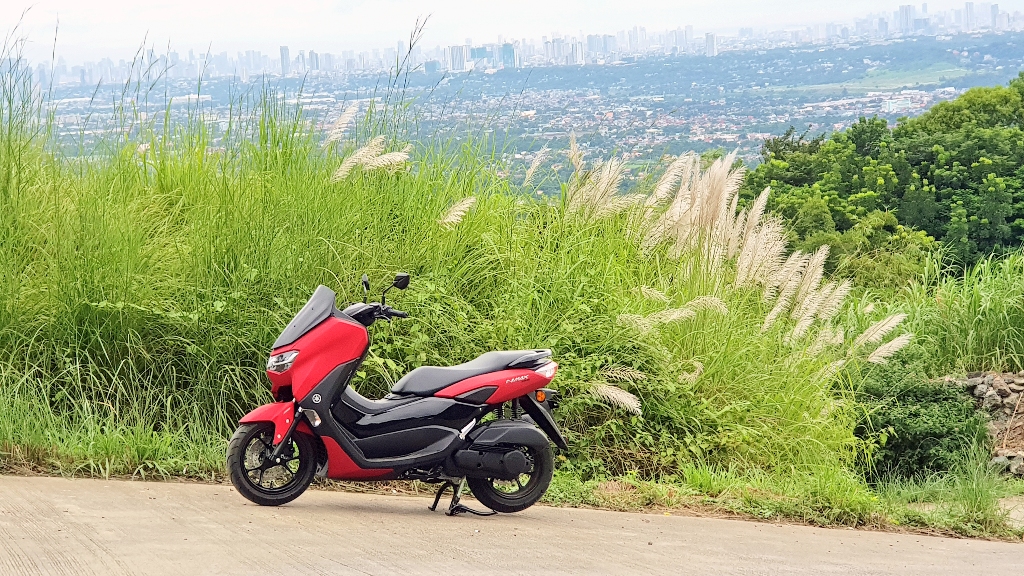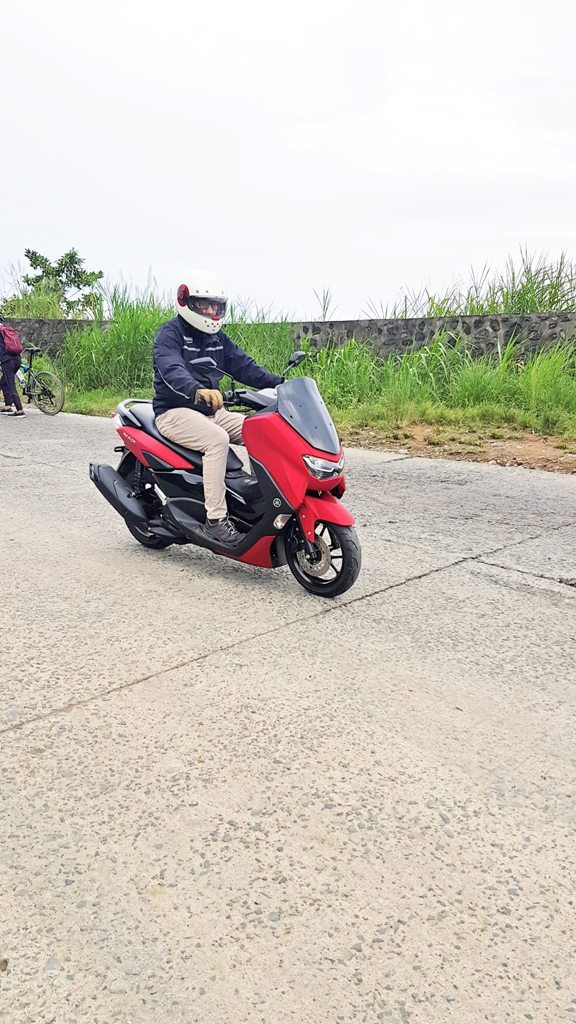 The update was conservative and elegant and majority of the NMAX core product structure are still present. Many will say that it is just a facelift because it looks too similar to the outgoing old version, but we at IR believe that Yamaha did the right thing. And I think many agree as the waiting list was again long that led to overpricing and resellers taking advantage. The NMAX's appeal is timeless for many and to its hardcore fans that prefer its non-racy and elegant appeal. The subtle changes to the headlight designs and body were enough to refresh its looks while the added technology features are enough to make it up-to-date with the competition.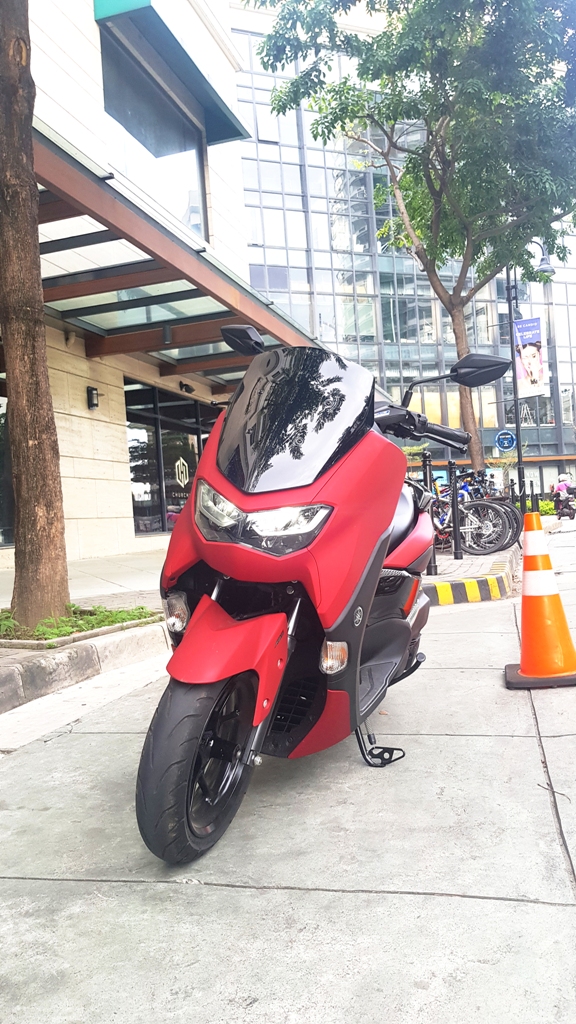 Who would want to ruin a successful formula? For us, Yamaha did a Porsche 911 way of upgrading the new model. You need to have a closer look to see the changes and from afar, it still looks like the old iconic model that riders fell in love with!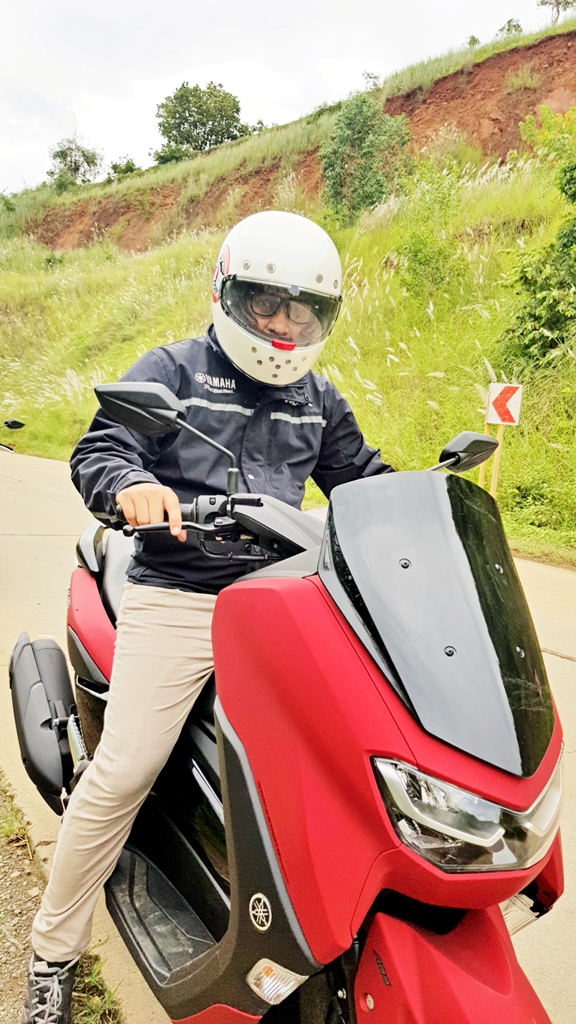 Al Camba
"I think the original NMAX introduced way back in 2015 is still a very good scooter to this day. It was so good that it created the premium small maxi-scooter segment. For the uniformed, they would have a difficult time identifying which is which but if you are a fan, you will not be satisfied until you get your hands in this new model. The improvements are not radical but significant steps to further refine the NMAX increase its utility and give it another step higher in terms of premium. Cosmetically, the new headlamp, tail lamp, handlebar cover, instrument panel and slightly revised side panel are all nice and give it just the right amount of "newness". What I really like are the minute details like the premium texture of the black plastic panels similar to more expensive maxi-scooters or even in car interiors, definitely nice to look at! I also like the larger and deeper front cubby with charging port that can completely swallow a big smartphone and protect it from the weather and dust. The slightly bigger under seat storage is also good. Engine-wise, I did not feel any significant improvement because the original VVA engine is already very good. It is still smooth and torquey for that zippy yet relaxed riding that also gives you confident filtering in traffic knowing you can out-accelerate most vehicles on the road. The rear suspension is still the same which is a bit disappointing but for long ride comfort, that is easily fixed with many aftermarket shocks specifically for the NMAX. Overall, Yamaha has successfully improved the desirability of the NMAX without meddling with its proven formula, just like what Porsche does in every new 911 generation."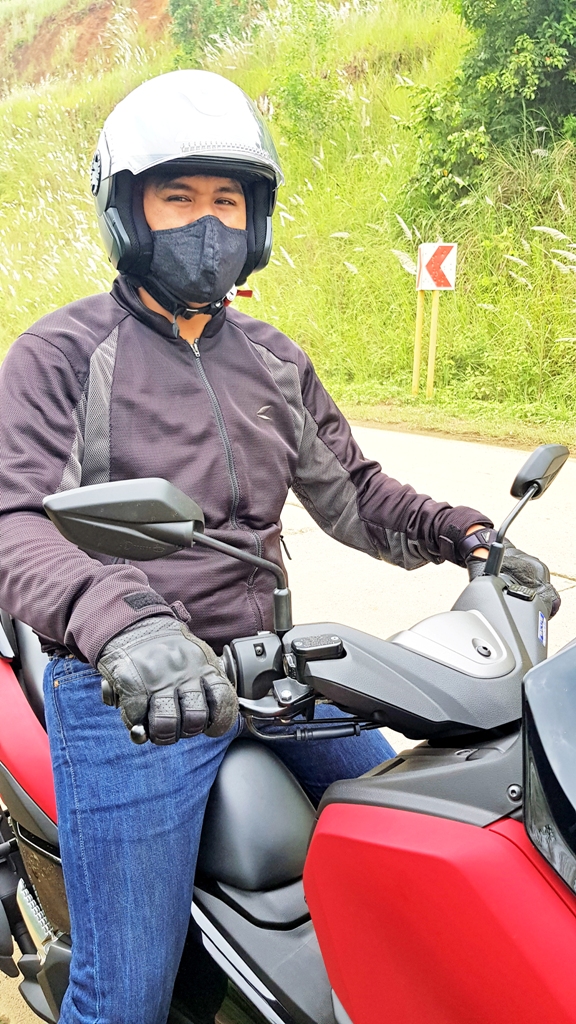 Philip Bonza
"This all-new NMAX is truly the small brother of the XMAX. They have resemblance many regarding the aesthetics. The headlight's shape is new, has thinner profile and is sharper with pretty and elegant running light than the previous NMAX model. It is good at night, has a better throw of brightness and is wide too. The tail lamp also has a new style or shape and functions brighter that equates for additional safety because it is easier to see the brake and signal lights even from afar. It also looks attractive and striking with the sexy rear end when braking. I like the new size of the instrument panel, its rectangular shape gives additional space for easy-to-read information. The engine power delivery is respectable, perfect for city riding, with a bit of aggressiveness on traffic. That aggressiveness is perfect on open and straight roads. The new NMAX has a smooth and fine running engine. On the ergonomics, it is good if a relaxed riding position is what you want. It has more space on the floorboard for the legs to move around especially during long rides. Aesthetics and craftsmanship are fine and it feels premium for its category. The electronic features are plus points for me and make it a real high-end model. While I love this model because of the new features, power and relaxed position, riding comfort from the rear suspension is a minus point, a turn off for me. But still, I love this new NMAX. Just a rear shock and tire upgrade and that will ease my burden if I will buy this. My final verdict –for its features, looks and price, 4.5 stars is my score."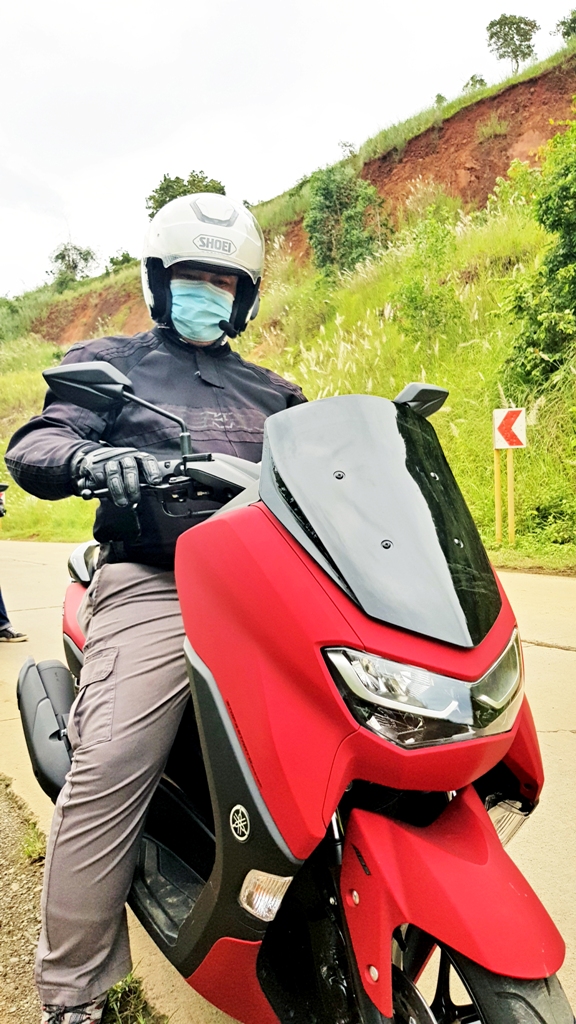 Jake Swann
"The NMAX 2020 looks similar to the 2019 model mostly because of the colors. They matched the old models but after the initial looks you'll see many changes. The headlights, the familiar orangey tail light, are replaced by a wall of white light. It's a switch over from incandescent to energy efficient LED's. The rear end of the bike is new too. The new tail light does not anyway resemble the older slimmer model. It has a wider tail section which start you thinking of its' bigger cousin, the XMAX. The new keyless start system will be a puzzle to many, admittedly I'm also confused how it works being the motorcycle cave man that I am but it can me mastered as you use it more. Unlike normal scoots where you the stick the key in the ignition, turn and hold down the brake levers to start the engine, this one takes some thinking. But the moment you get it, it will start just as quick. This helps uplift its image as a premium scooter. Now riding the bike, this new NMAX had me stalling. Yes I was stalling on a scooter! I was stalling for the first 5 minutes on this new bike. It had me thinking, hey maybe I got a lemon; the bike is not a lemon no it's not a lemon. Sometimes in a production run, there is one bike that's badly tune. As it turns out it's not badly tuned as this bike has a feature that I did not take time to read before getting on a bike. It has an environment-friendly function which reduces fuel consumption and exhaust emission, the Start Stop Function. When you stop for more than a specified number of seconds like in a long stop light, the engine will shut off and effortlessly start again once you roll the throttle. I learned to appreciate it going thru traffic congestion which was in Marikina. But Yamaha has allowed you the option of keeping this feature or shutting off. Where you normally find the engine kill switch, it is now replaced by a switch that turns on this function or turn it's off if you're old school. But I do suggest learning the function because it is pretty interesting. It makes me wonder though like if this will wear down the battery. This new one comes with the standard hazard light function which can be very useful. On the left side controls, there is now a switch that can be controlled by your left index finger for the menu function on your control panel. You can cycle through different controls like the odometer the trip meter, the V-belt mileage and oil mileage. Normally, you use it for flashing the high beam, but not anymore. You have to use the normal high beam and low beam switch for that now. The new saddle I like, it's soft and cushy. Now, on this ride we we're able to bring a 2019 NMAX along which belongs to my son for a direct comparison. They are the same color but it's wonderfully different in execution. Now, some people will say that mechanically speaking, in terms of the brakes, suspension and engine, there's not much difference in the 2019 model but the user features and cosmetics lay down an argument that will fill any new owner with enjoyment and pleasure. The 2020 NMAX is worth it."
This was published in InsideRACING Magazine's Volume 18 Number 5 issue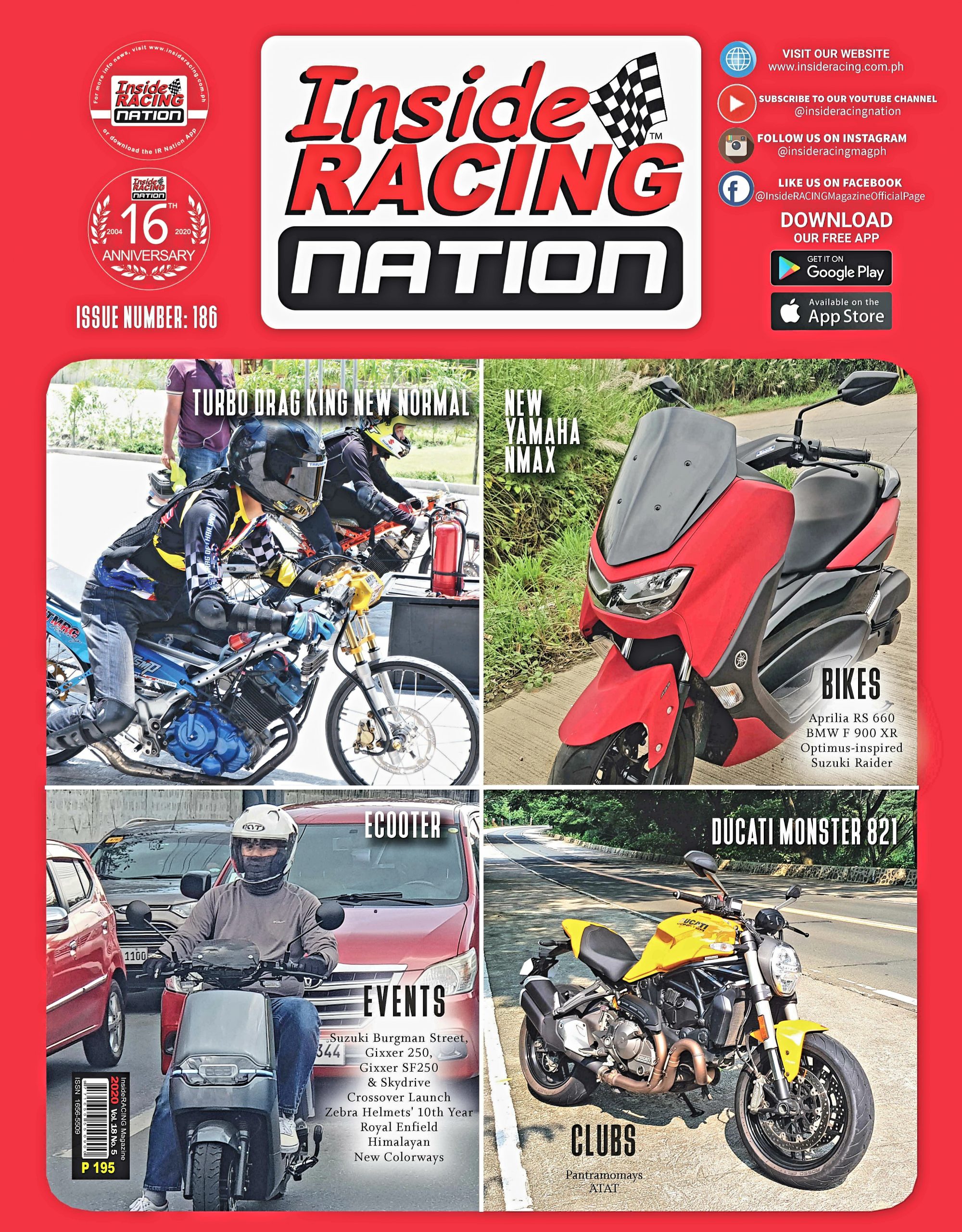 Thank you for visiting insideracing.com.ph. You may express your thought below through the comment section. You may also follow us on Facebook, on Instagram @Insideracingnation or on our YouTube channel.