NorthSide Lowered Stance Show Scoot
Date posted on October 10, 2020
Share this
Stance culture has been a rapidly growing subculture which primarily revolves around making a vehicle unique from all others. This involves lowering the bike excessively, mag wheels and everything else is done to set the bike apart and unique from the rest. For this subculture, form is greater than function.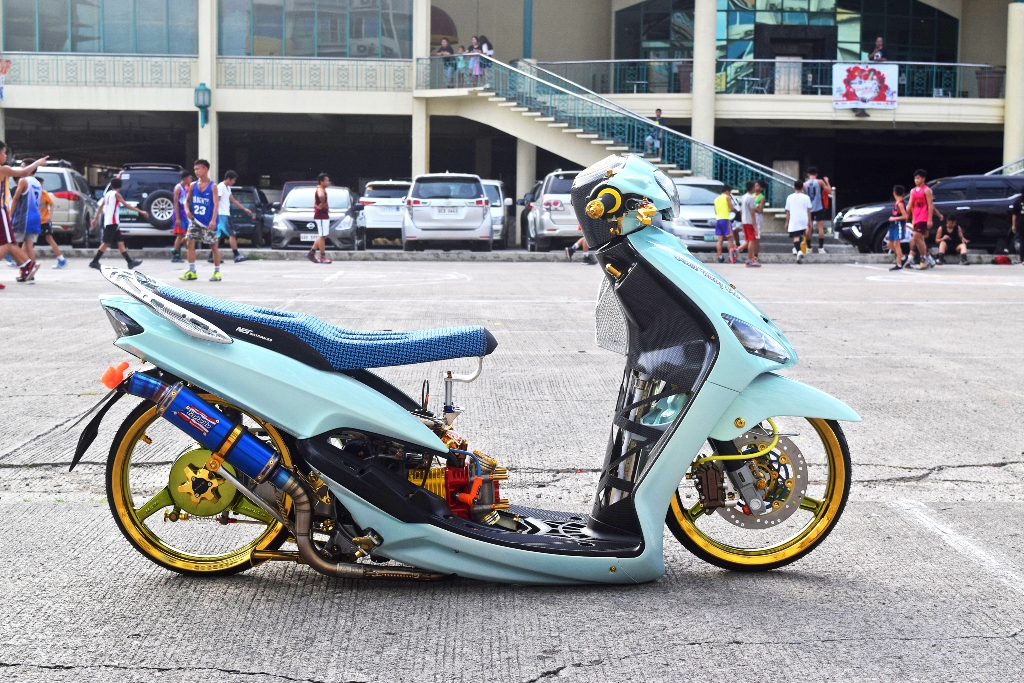 Modifiers from this category go to great lengths with regards to the tuning, detailing of the engine, custom-made suspension, paint, and top-class aftermarket parts and accessories to make their rides stand out. NorthSide Lowered, a group based in Cebu, has been at the forefront in the growth and promotion of this subculture in the Queen City of the South. They are part of the main group Stance Culture Philippines.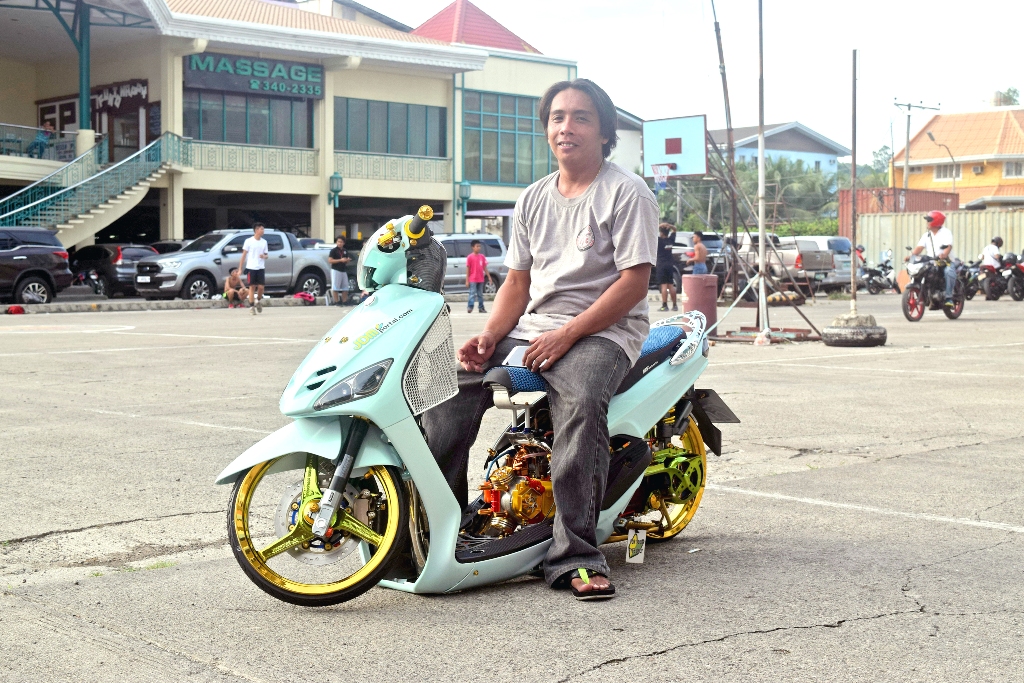 The bike is owned by Joemon Cadampog, the President of NorthSide Lowered and a veteran show scoot builder based in Talamban, Cebu. "I started modifying bikes way back 2010 when I got my first bike. I was already fascinated with stance concept from the start and during that time Stance Concept or Culture was not yet so popular and many did not understand the concept. I pioneered the concept here in Cebu together with my close friends. It was difficult during those early days of Stance Concept as it was not yet mainstream. But we kept at it, we continued to improve our builds and eventually show organizers began to appreciate what we have done and more and more modifiers/enthusiasts joined our group. I just want it to be unique, just the way I want it to be "Stance" all the way," narrated Joemon.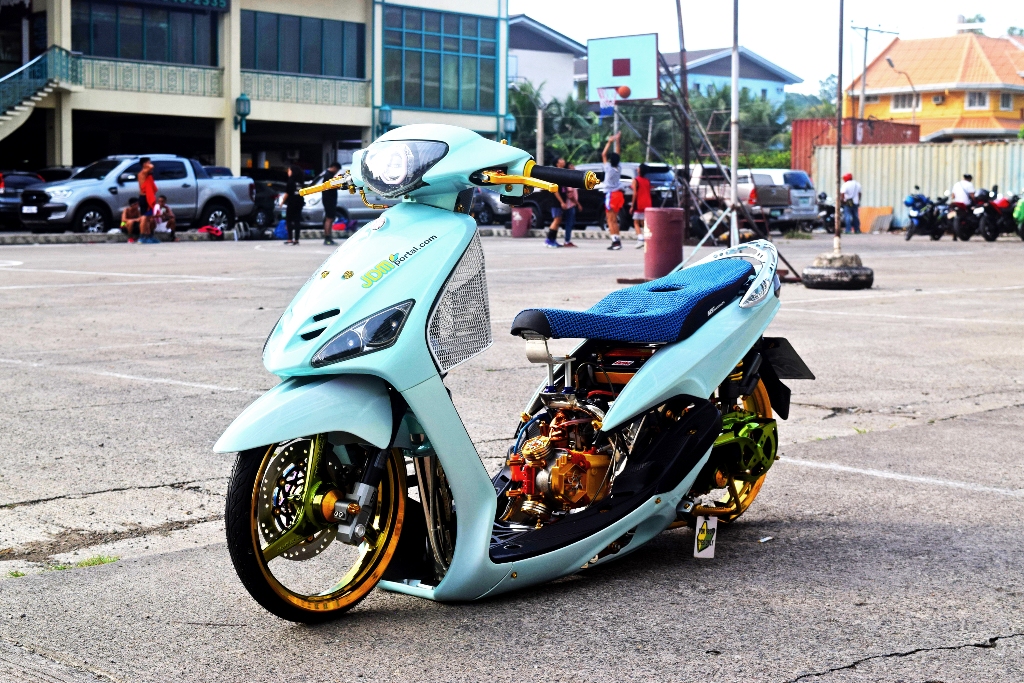 The base bike is a Yamaha Mio Sporty 115 2008 model. The scoot sports lowered RT6 premium outer tube at the front and custom-modified (lowered) YSS shocks at the rear. The scoot is also built like "Thai Steetbike concept" as it features a lot of lightened parts which require a lot of precision custom-machining starting with the crankcase cover, grab bar and inner body panels. Some of the body panels were also removed so that the engine details can be clearly seen. It is one of the signature mods of NorthSide Lowered to have super clean and impeccable engine detail. The scoot features premium Noi Watdan 24 racing saddles and OR1 blue tip exhaust system. The whole scoot also uses genuine top of the line Thai gold bolts from its body panels down to the engine. The scoot sports Daytona mags wrapped with drag tires. It also sports MTRT head, KOSO digital gauge, KOSO racing carburetor and BRT racing CDI. The brake system is also upgraded to high-performance Brembo calipers with PCS disk rotors. It also features CRG adjustable projector headlights. The scoot uses Earl's braided hose and Mutarru aftermarket fluid lines held together by K-Tech hose clamps and K-Tech high-performance ignition coil with cap. To further add detail, the scoot also features carbon fiber pattern hydro inner body panels from Thailand.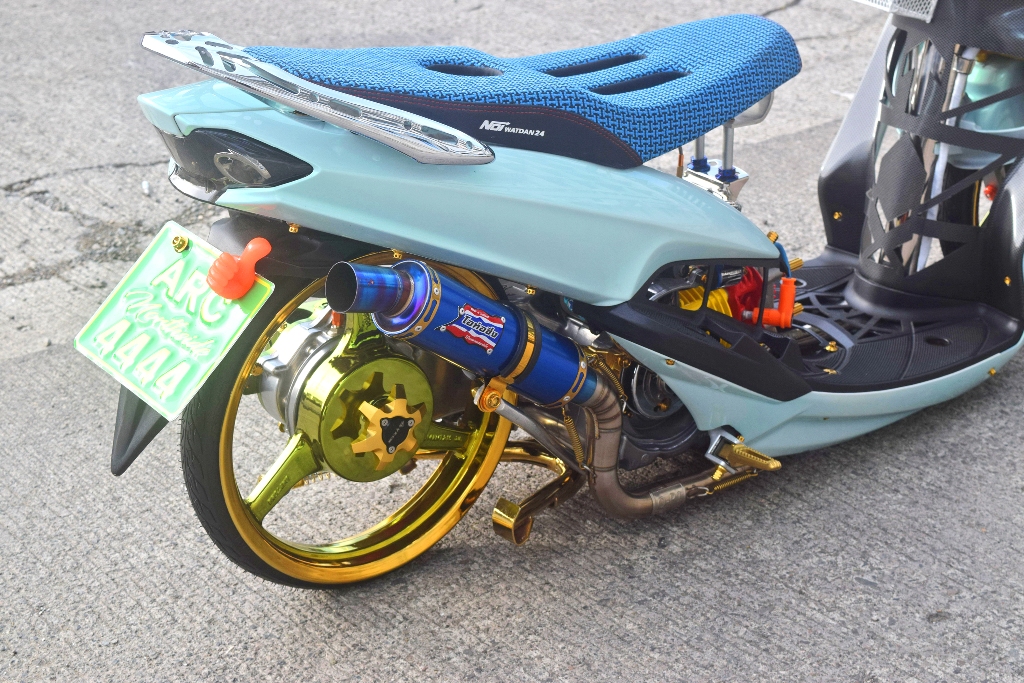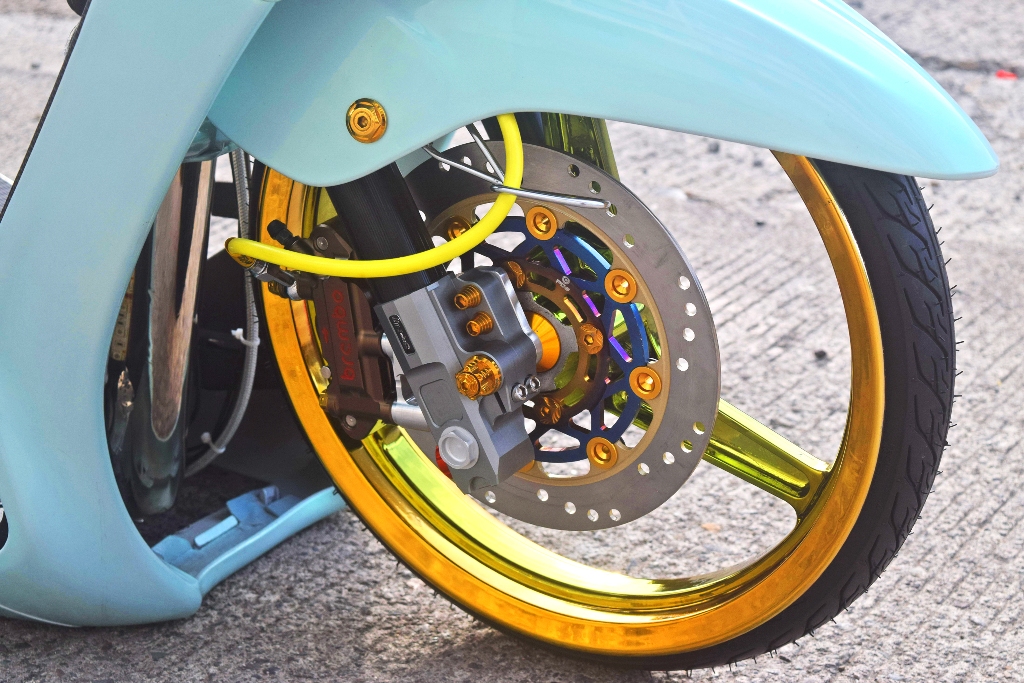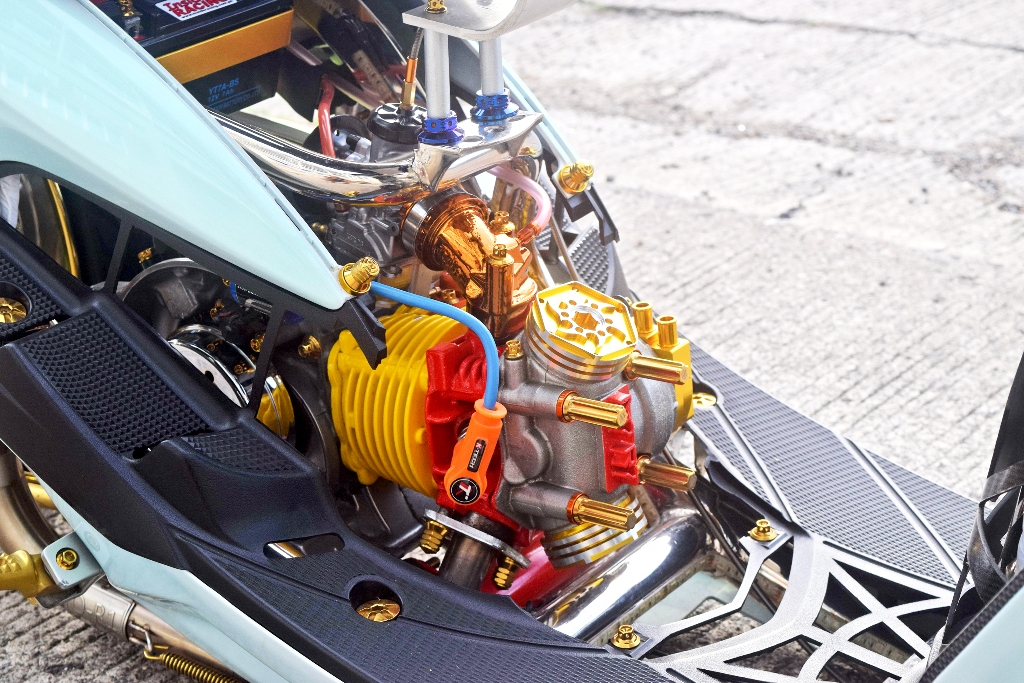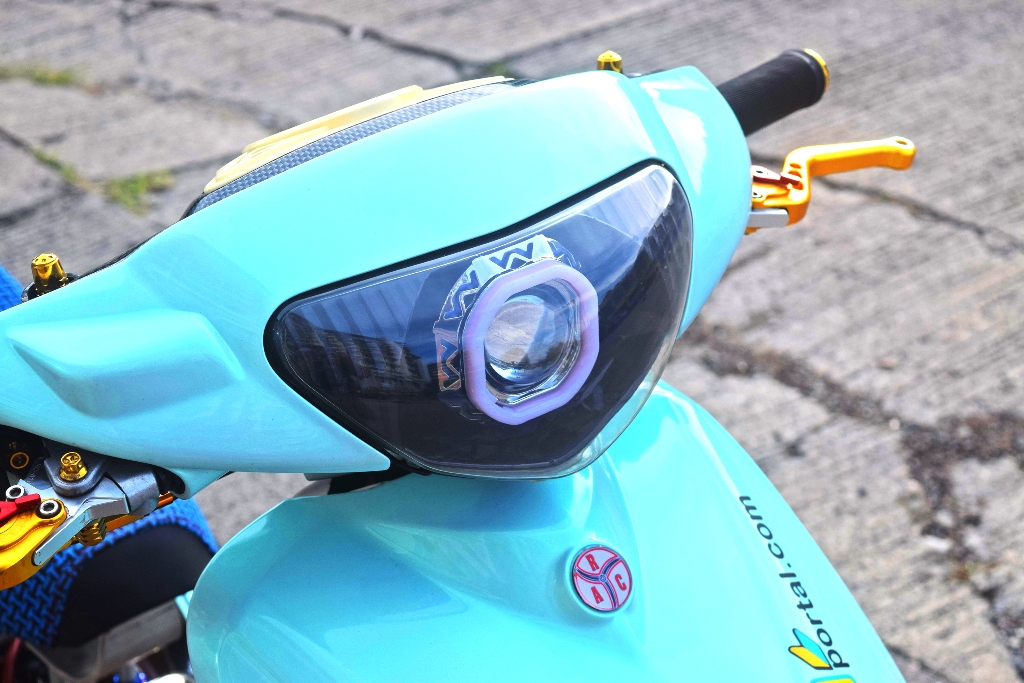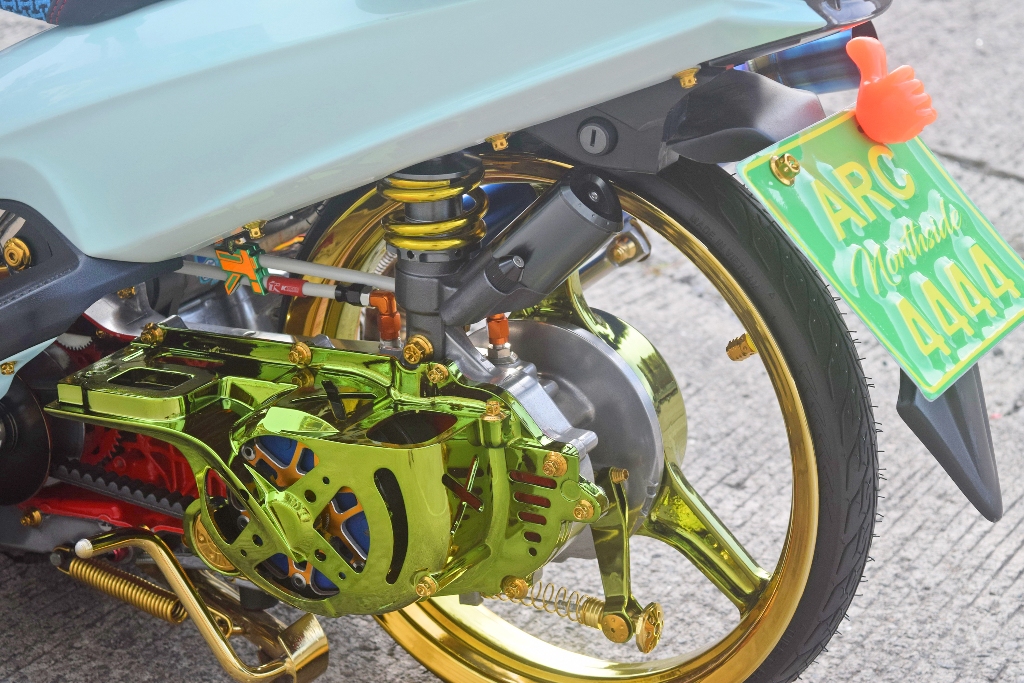 "I would like to give thanks first to God for the blessing. Thank you so much to my wife Joanna Cadampog and my parents for supporting me especially during competitions. This hobby demands a lot of time, money and effort so thank you for your understanding and for supporting my hobby. Big thanks to my Team NorthSide Lowered family. Thank you so much to InsideRACING Magazine for featuring my stance show scoot," Joemon shared.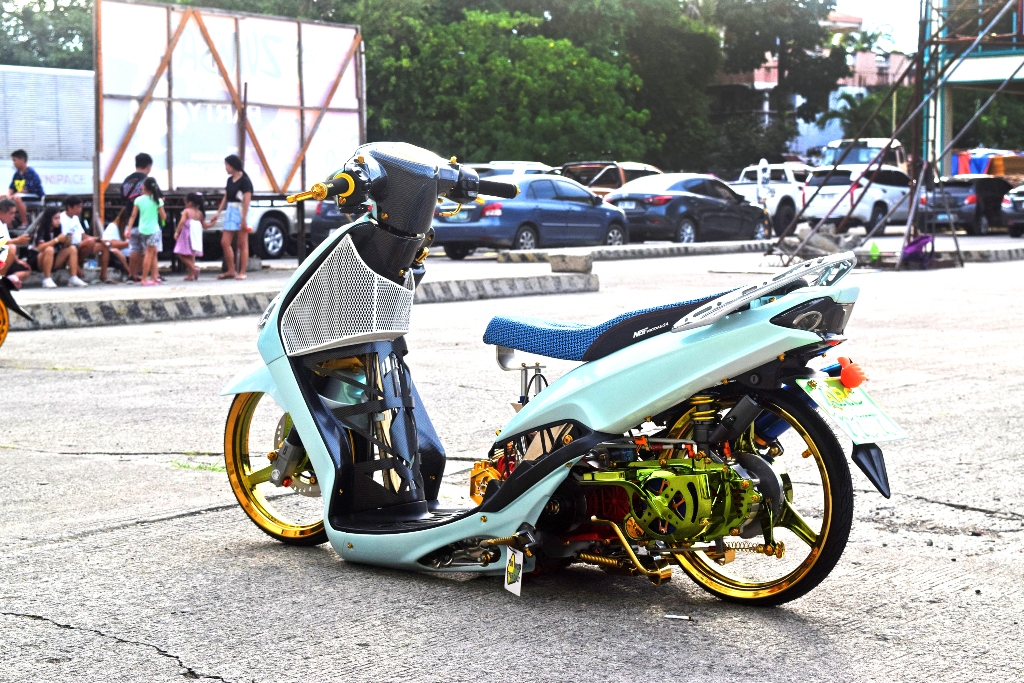 Parts and Accessories Used
Genuine Thai gold bolts and nuts
Daytona mags
MTRT head
KOSO digital gauge
KOSO carburetor 28mm
Brembo 4 pots caliper
RT6 premium outer tube
BRT Racing CDI
Dual bond axle cap
OR1 blue tip exhaust system
Bikers brake lever
CRG adjustable projector headlight
PCS disk rotor
This was published in InsideRACING Magazine's Volume 17 Number 12
Thank you for visiting insideracing.com.ph. You may express your thought below through the comment section. You may also follow us on Facebook, on Instagram @Insideracingnation or on our YouTube channel.