Not the best day for our ARRC boys in Race 1
Date posted on June 29, 2019
Share this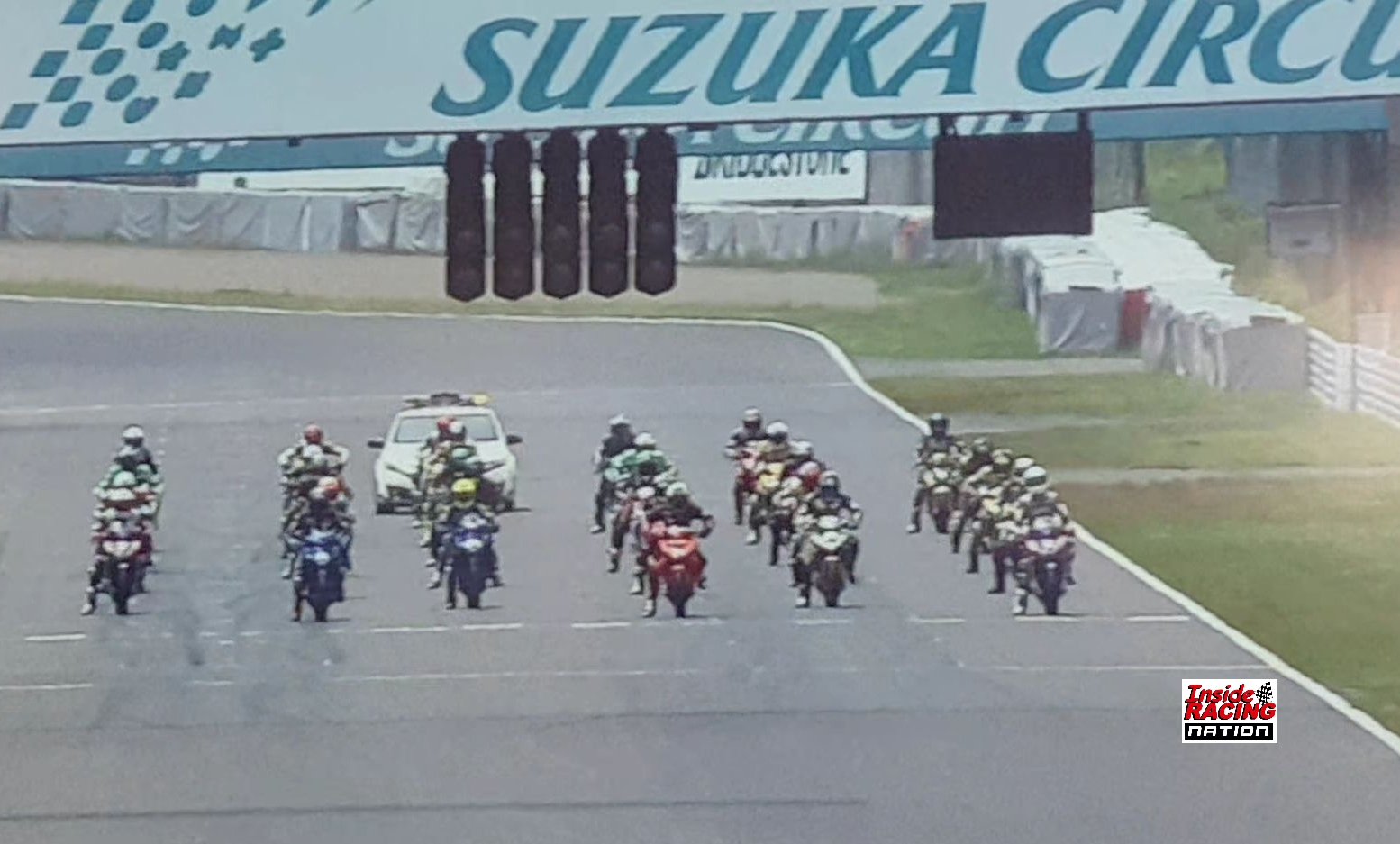 After a promising Superpole and qualifying, Team UMA Racing Yamaha Philippine riders McKinley Kyle Paz and Masato Fernando had a deflated ending in Race 1 of the UB150 class at the Suzuka International Circuit in Japan, during round 4 of the Asia Road Racing Championship.
The two boys started well with a race plan to keep in touch the front group without risking being involved in early race shenanigans. Kyle and Sato were at 9th and 10th positions after Lap 1.
On Lap 2, Kyle was up to 4th position while Sato continued to be conservative and settled in 12th position.
The UB150 class is not only the biggest grid but also the most competitive with the lead pack growing to as much as 15 riders. Kyle was already embroiled in the battle in the front of the lead pack for two laps and was in second place already when his engine expired on Lap 5. He would eventually be classified as 24th finisher.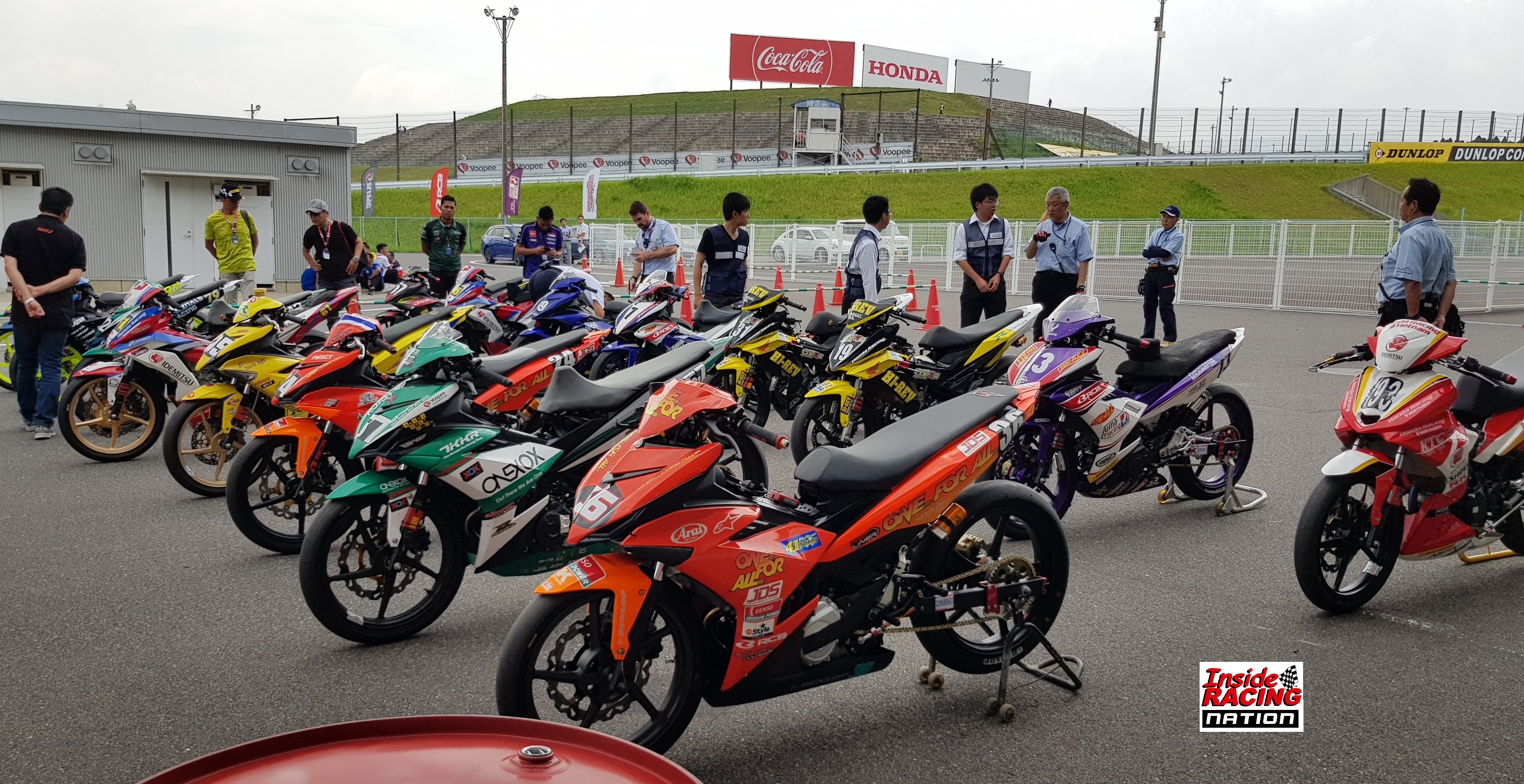 Meanwhile, Masato decided to pull the pin two laps before the end and positioned himself for the win. He was confident that he could at least take a podium. Unfortunately, in the heat of the fight , two of his Malaysian teammates crashed out and he was left with no help and nowhere to go. It all came down to the famous Suzuka chicane on the last lap where he touched one of his Malaysian teammates and he himself almost crashed out. Fortunately he was able to recover to finish in 14th place.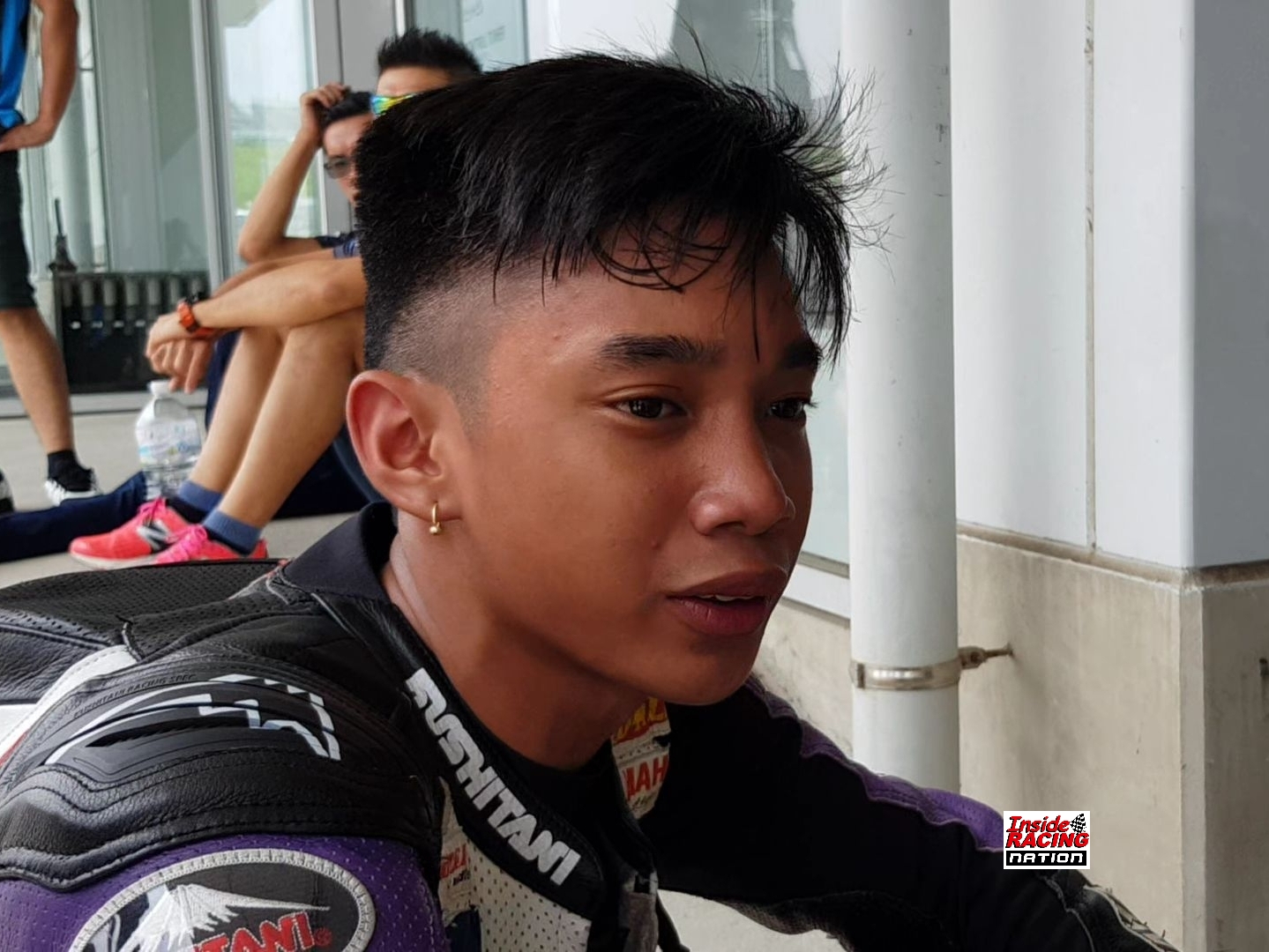 McKinely Kyle Paz:
"Kayang kaya ko po. Ok na ok ang motor. Alam ko na po ang gagawain sa last lap…2nd na sana kaya lang nag seize yung engine ko."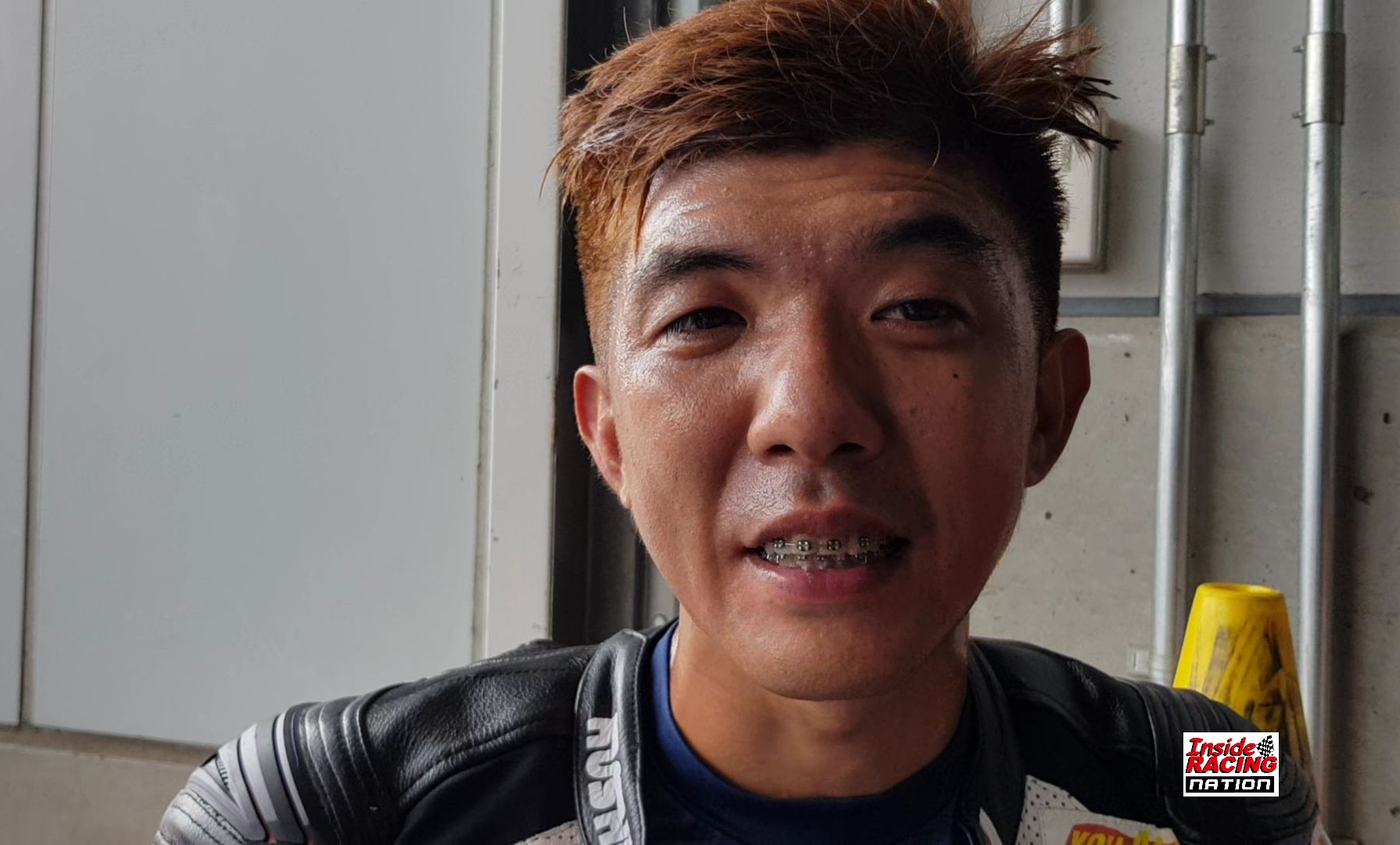 Masato Fernando:
"Ang ginawa ko po kasing diskarte dito nag-pacing lang ako. Kahit na medyo malayo ako alam ko maabutan ko sila sa last lap. Hindi muna ako nakipag-battle kasi masyado pang maaga. Last 2 laps, nagdecide na ako na magpunta na sa harap kaya lang po naiba na ang situation medyo aggressive na sila sa harap at may konting contact. Wala na po sila sa linya. Two corners to go alam ko na kaya ko pa rin sila kunin kaya lang nasemplang po ang teammate ko, wala na po akong dadaanan kaya nabangga ko po sya. Hindi na po ako nakaligtas nadamay po ako."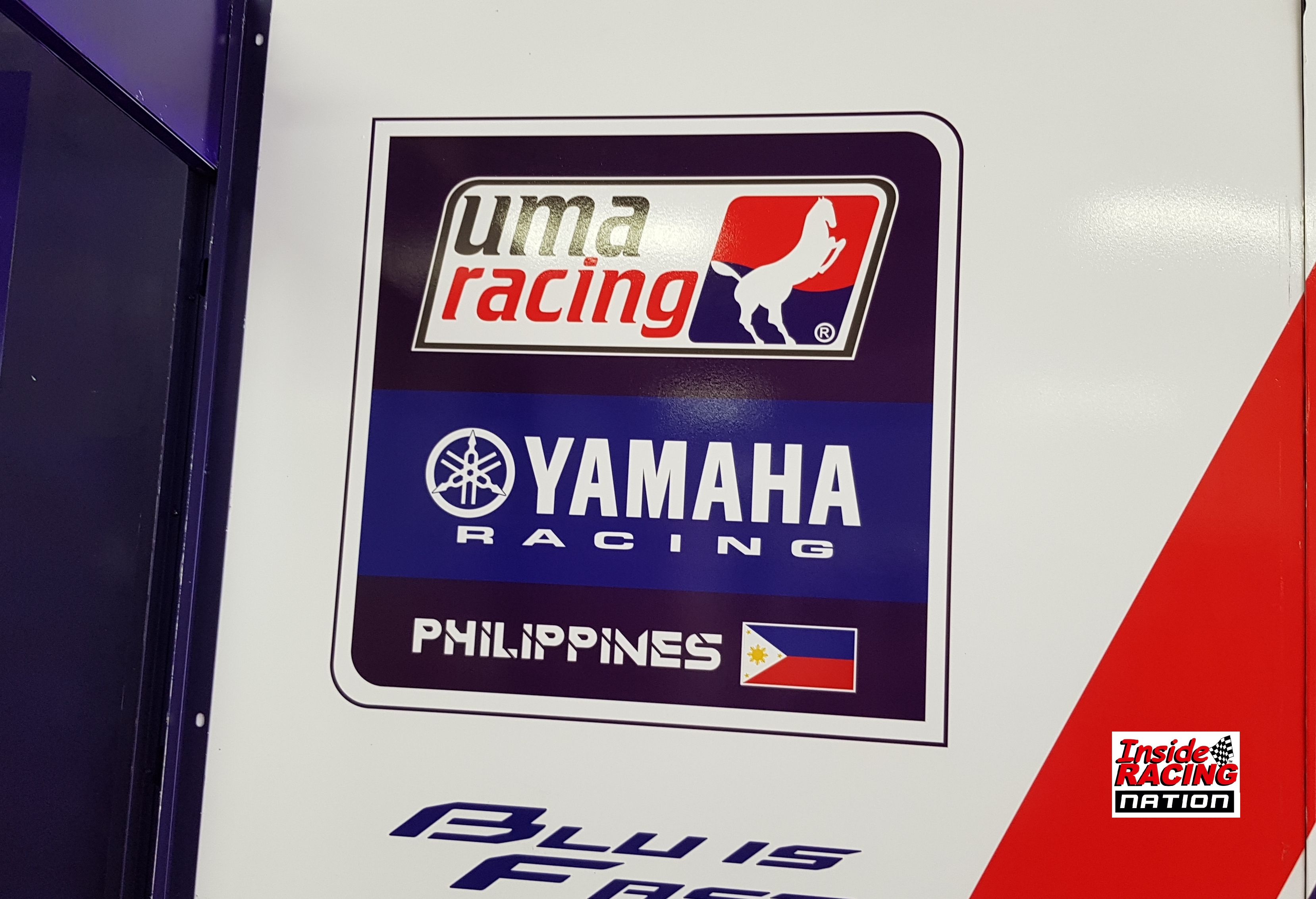 Race progression:
Lap 1 :   Kyle 9th       Sato 10th
Lap 2 :   Kyle 4th       Sato 12th
Lap 3 :   Kyle 7th       Sato 13th
Lap 4 :   Kyle 5th       Sato 9th
Lap 5 :   Kyle OUT     Sato 13th
Lap 6 :   Kyle OUT (24th)      Sato 14th
The team is now looking forward for tomorrow's Race 2.