OGIO RIG T3 3-IN-1 Gear Bag from Motoworld
Date posted on February 2, 2021
Share this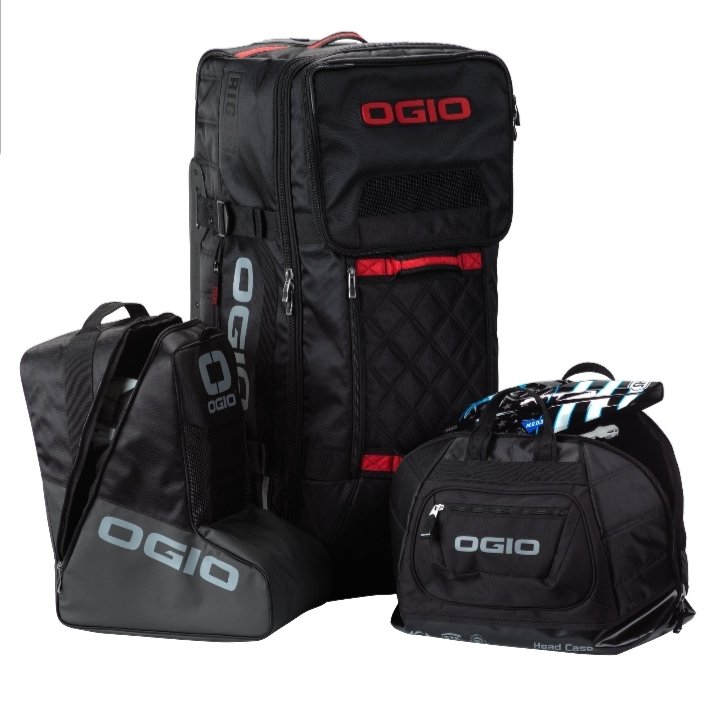 The Ogio Rig.T3 was designed with durability, protection, and convenience in mind. The extra-wide opening allows you to access the entire gear bag at once effortlessly. Without permanent partitions, you don't have to worry about losing your favorite glove underneath the bottom of another compartment. The large lid holds four zip-up pockets, and if you don't want to open the entire bag, you can unzip a smaller opening on the top to remove your helmet or other items of the same or smaller size. Four different handles can be used for carrying the bag, and a telescoping handle to be used when rolling it on heavy-duty wheels.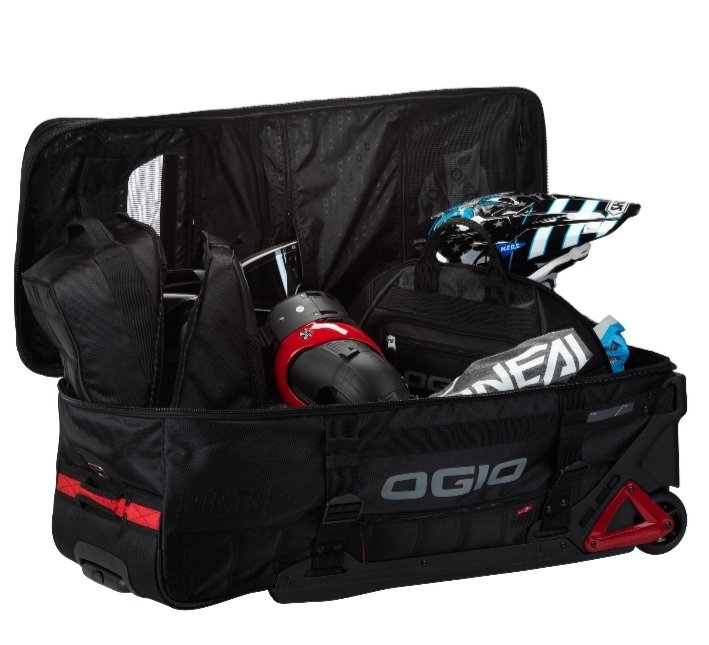 The Rig.T3 is the only 3-in-1 Gear Bag that comes complete with a full-featured removable Head Case Helmet Bag and removable, washable full-featured Boot Bag. The bag also has a detached tool-pack holder and a little pouch. It has a 17×24 inch changing mat that is excellent for keeping your feet clean while changing clothes at the track, and its designated zip-up pocket on the exterior of the bag tucks the changing mat away nicely. The lid also features a mesh vent that can be opened or closed for airflow.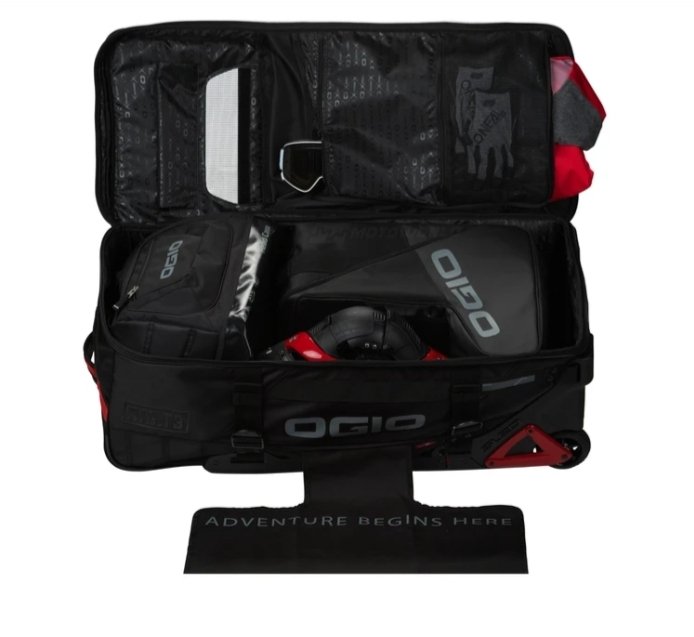 The purpose of a gear bag is to protect gear, especially the helmet. You never want to compromise your helmet's integrity by throwing it around in a flimsy helmet gear bag when traveling. The Rig.T3 has thick foam padding built into the lid and sides, while the structural-load equalizing deck, called the sled, protects your gear from below and provides a strong base for sliding the bag into the bed of your truck or onto the airport conveyor belt. The helmet and boot bags are also well-padded for extra protection.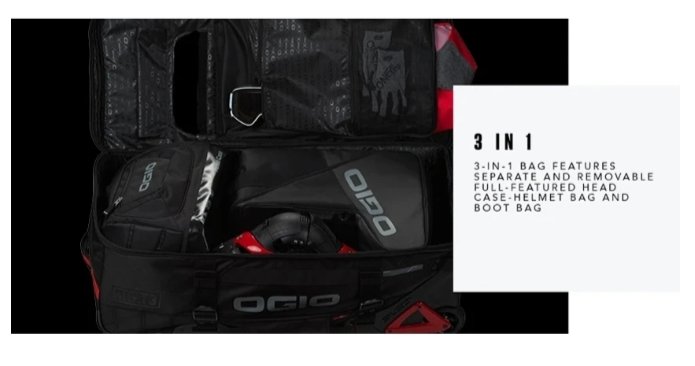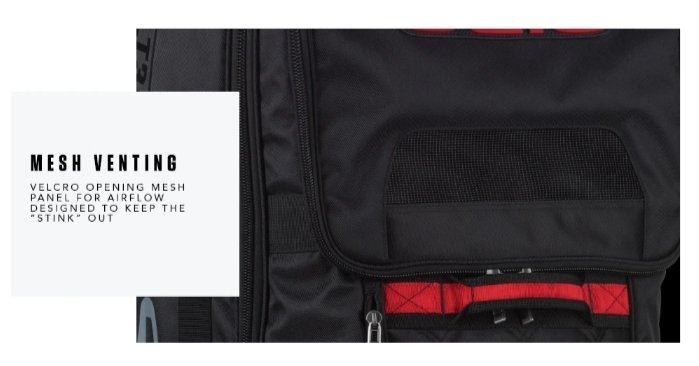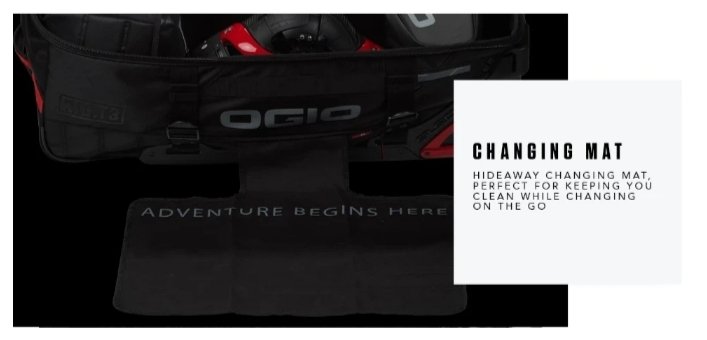 Unlike many other large gear bags with separate compartments, the Rig.T3 has one open space with optional mesh dividers. The dividers can be erected and moved around to create three different rooms for an organization. If you don't want the dividers, they can easily be secured to the walls or removed altogether. The four pockets in the lid are great for storing gloves, eyewear, and other small items, while the helmet bag also has two pockets of its own. Overall, the All-New admiral of the OGIO Gear Bag collection, the RIG.T3, is designed to become an instant classic and must-have equipment for any serious rider.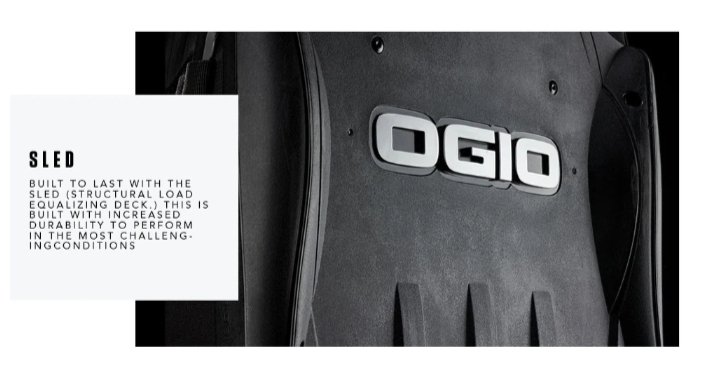 The OGIO Rig T3 is available at Motoworld for P19,800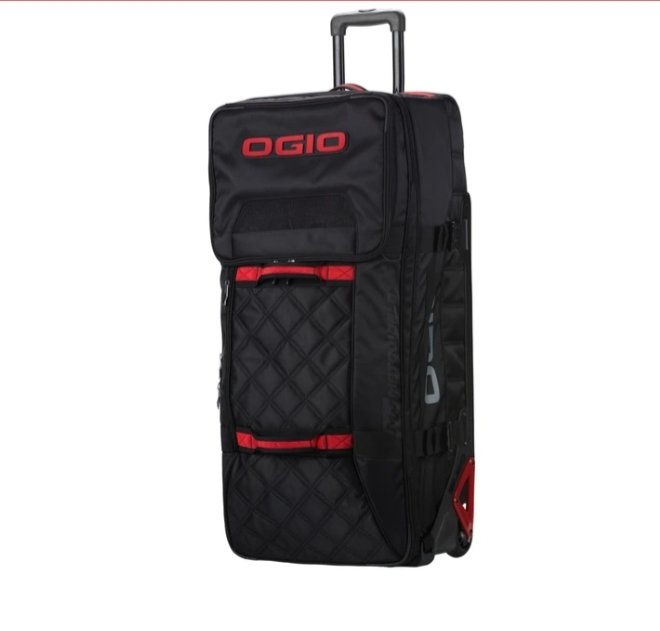 Watch here
https://m.youtube.com/watch?v=z452I-59byc&feature=youtu.be
Source Motoworld