Own the Culture with the New Yamaha Mio Motorcycles
Date posted on May 4, 2021
Share this
Yamaha: Own the Culture
Everyone has their passion. Some may love a vibrant works of art that bring out their inner peace, and some may prefer action-filled activities to unveil their strength. The way we do things defines who we are and in Yamaha, there's an evolving culture of every rider that has been around for a decade and more – the Yamaha MIO.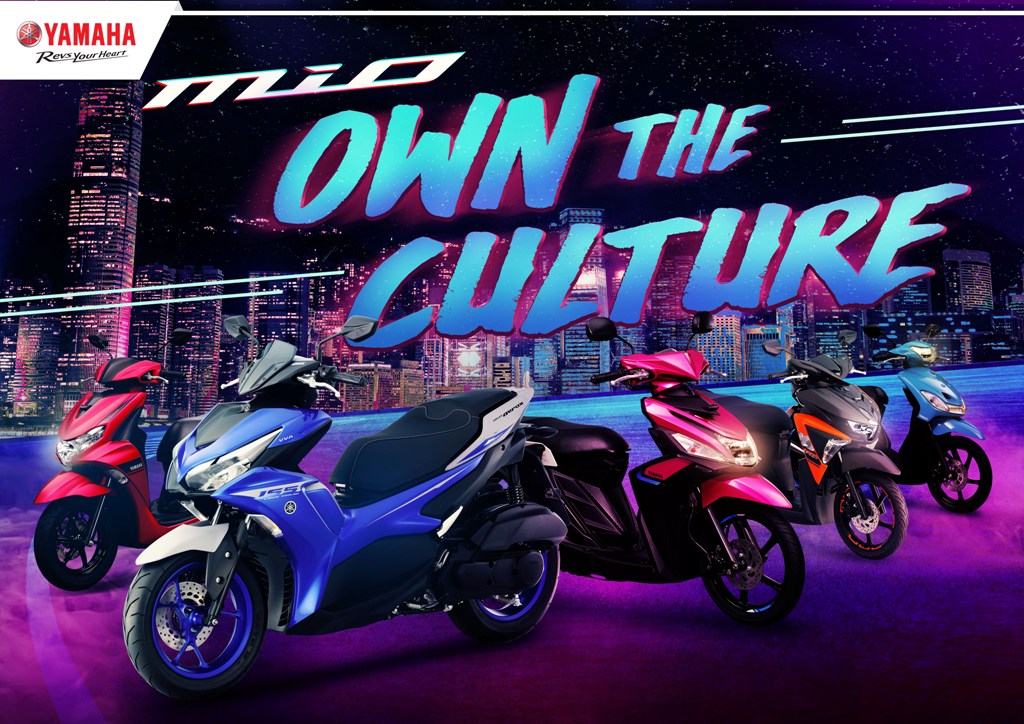 The MIO Culture started way back in 2007 when Yamaha introduced the Automatic Lifestyle to the Philippines. Since then, the AT community has grown and established the brand together with a strong customer relationship. The Yamaha Mio has brought a different riding taste to every Filipino and offered multiple hues of motorcycles with a combination of world-class signature technologies. Throughout the years, Yamaha has been dedicated to giving the feeling of uniqueness through MIO motorcycles, opening the world of AT Riding Lifestyle.
But just like any other culture, ours was also meant to change. Each year there's always a new set of trends defying the current standards, whatever is cool last year may no longer be relevant today. However, as evolving culture, Yamaha MIO was designed to be the leader of its class. The newest Mio Campaign says it all; Own the Culture breaks in the opportunity for everyone to be part of the world we created and start their own trend.
The newly launched Yamaha Mio Motorcycles offer a new set of C&G and features that give everyone an array of choices. The culture that has a power of independence and innovation is still here and can only be brought to you by Yamaha. Now, it's time to be part of it, take a ride, and own the culture.
New Culture Defining for the Yamaha MIO
The Yamaha MIO has a signature design that is easily recognizable on the road. Since it was launched in 2007, it has released multiple editions that have allowed its riders to be defined in their own culture. This year, it continues to provide automatic excellence and enjoyable features. The updated hues encompass the characteristics of each motorcycle and their correlation to their riders.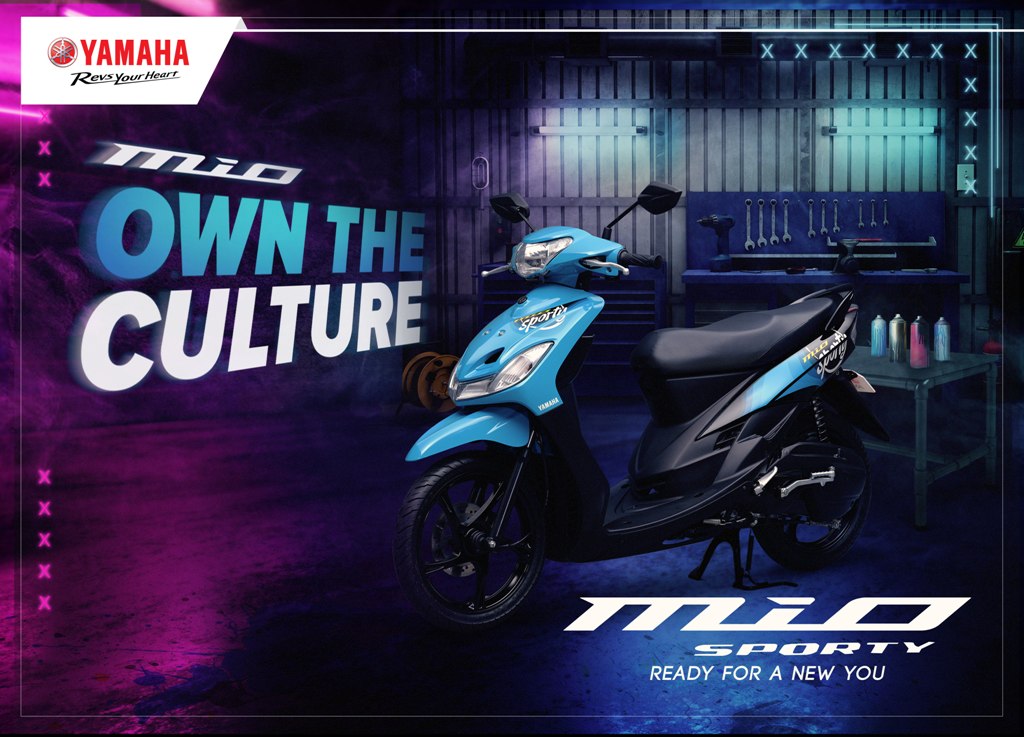 The ride amplifies individuality by bringing an array of personal choices. Immerse yourself in a culture with a refreshing design of the Mio Sporty. Know your distinctive ride that expresses limitless fun and vibrance on the road.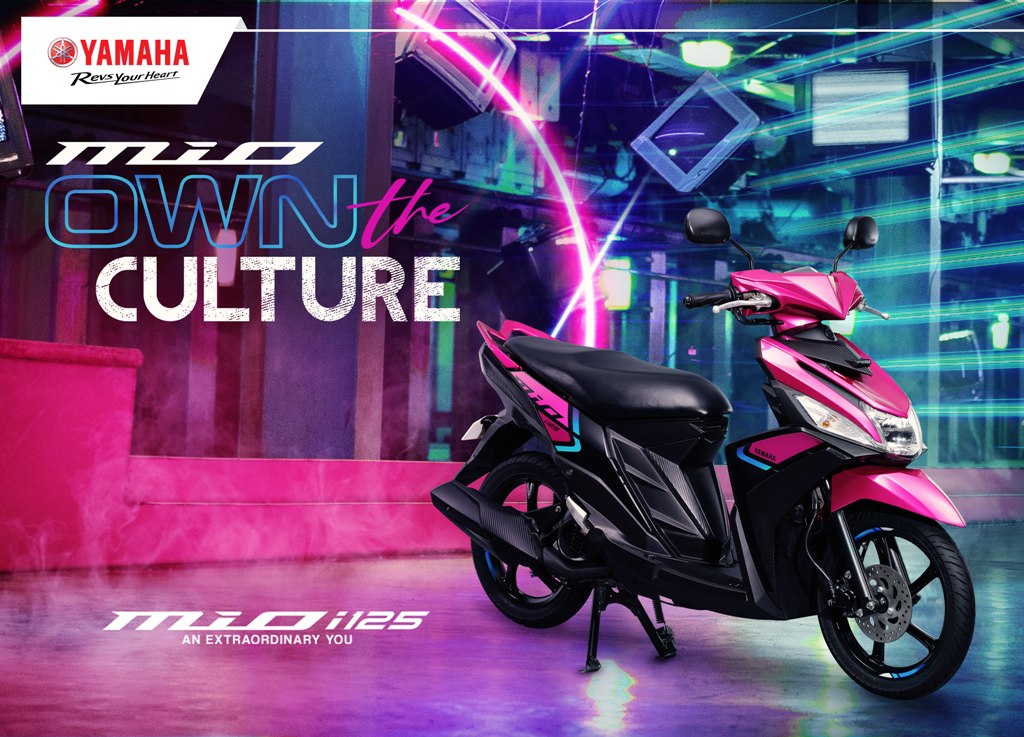 Riding evolution has come a long way. In the MIO culture, you defy norm. You challenge the ordinary. With the Mio i125, you own the diversity of style and efficiency. Make your ride uniquely expressive and discover extraordinary you.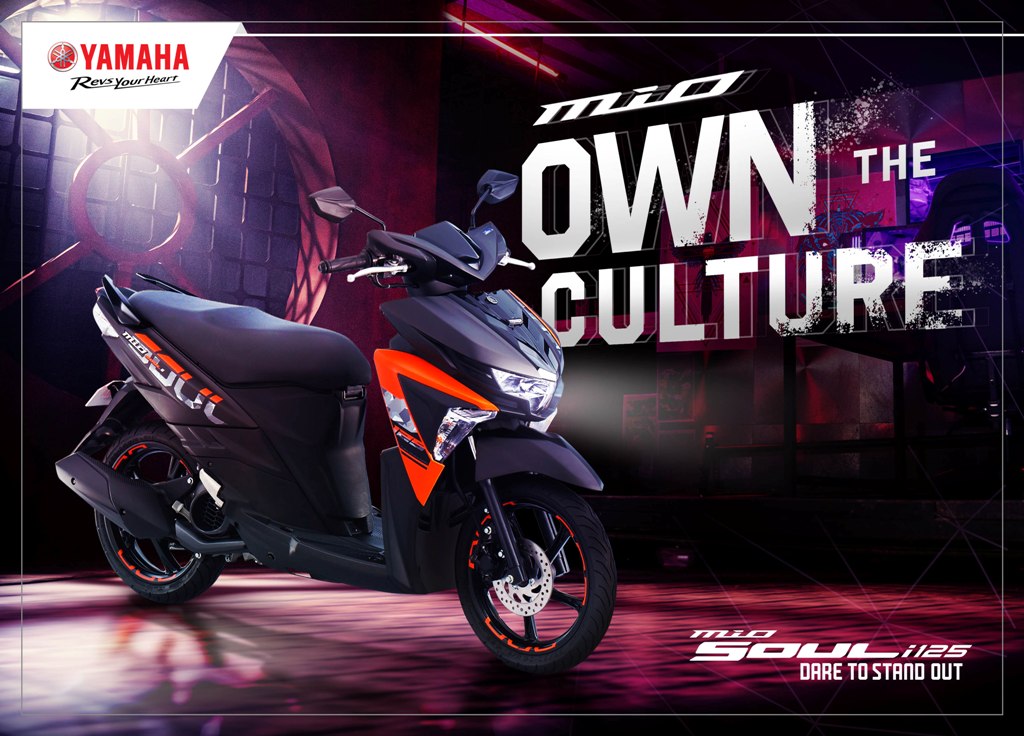 Be bolder than the rest. The MIO Soul i125 represents ultimate individuality. Show the world how different you really are with every rev. Ride with a badge of fierce authenticity on a machine that captivates and dominates every perspective.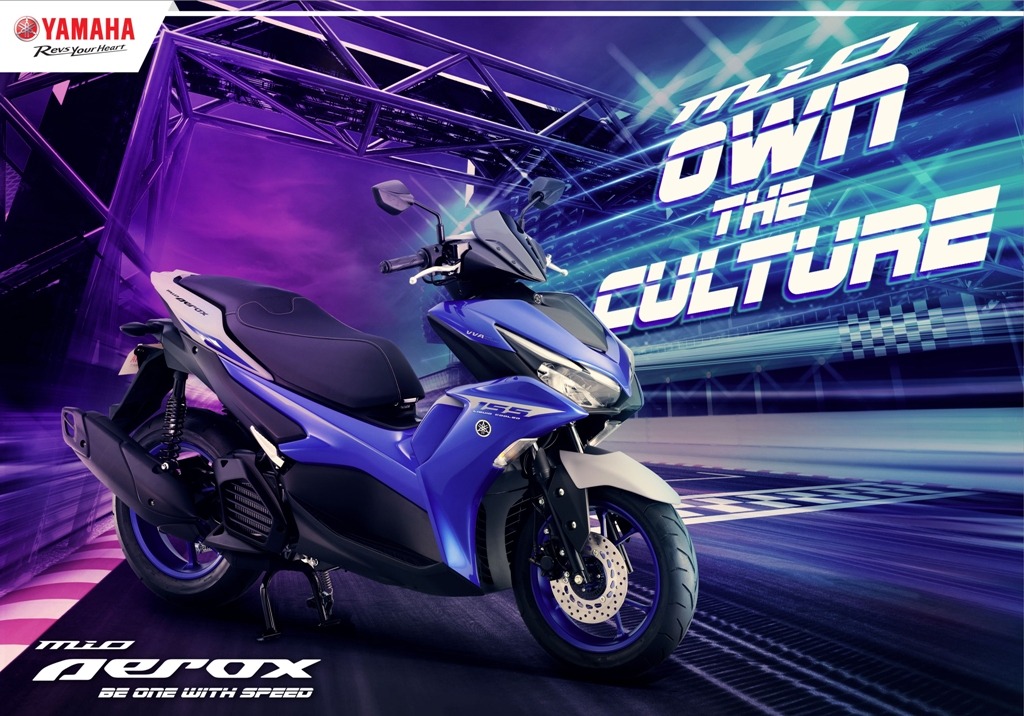 The new Mio Aerox depicts utmost sports AT identity that allows you to continuously advance as a rider. Ride with steadfast demeanor and exceed every expectations with unmatched excellence.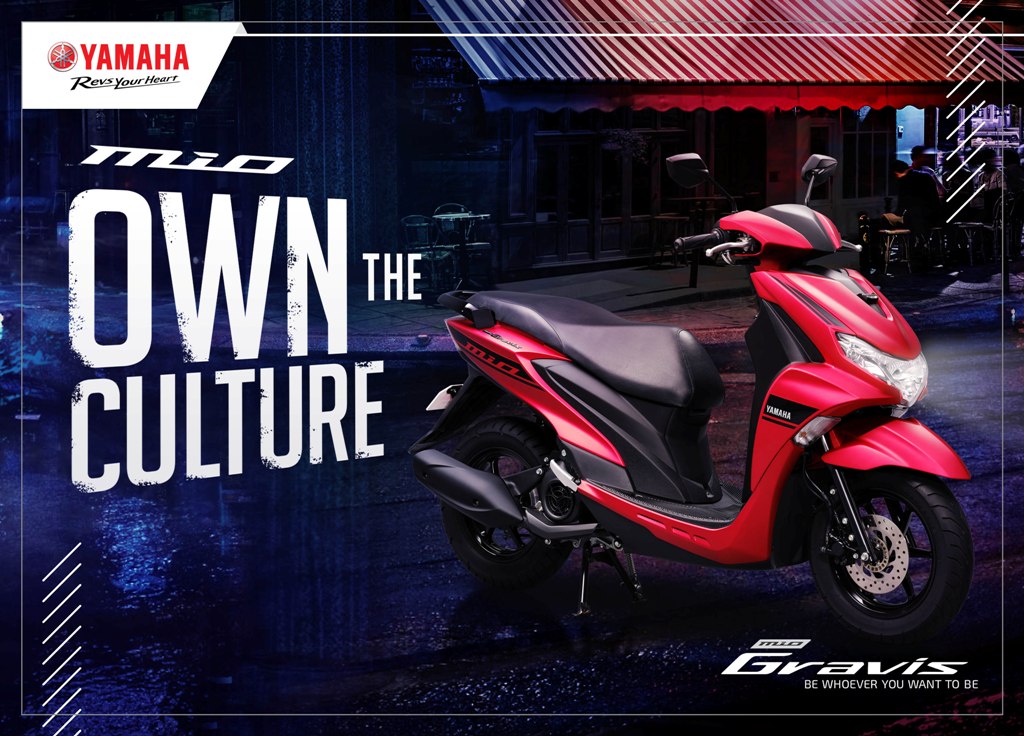 The ride is an endless pursuit of discovery. Wander with the MIO Gravis and go beyond your limits of self exploration. Be part of an exclusive culture that allows you to elevate your expression and  become a breakthrough in motion.
These designs are not just simple aesthetic upgrades but an evolution of the MIO lineup alongside its growing culture of riders.
credit: Yamaha Motor Philippines
Thank you for visiting insideracing.com.ph.While you are here, kindly don't forget to click on our advertisers, visit their site and consider them for your motorcycling needs. It will help us a lot.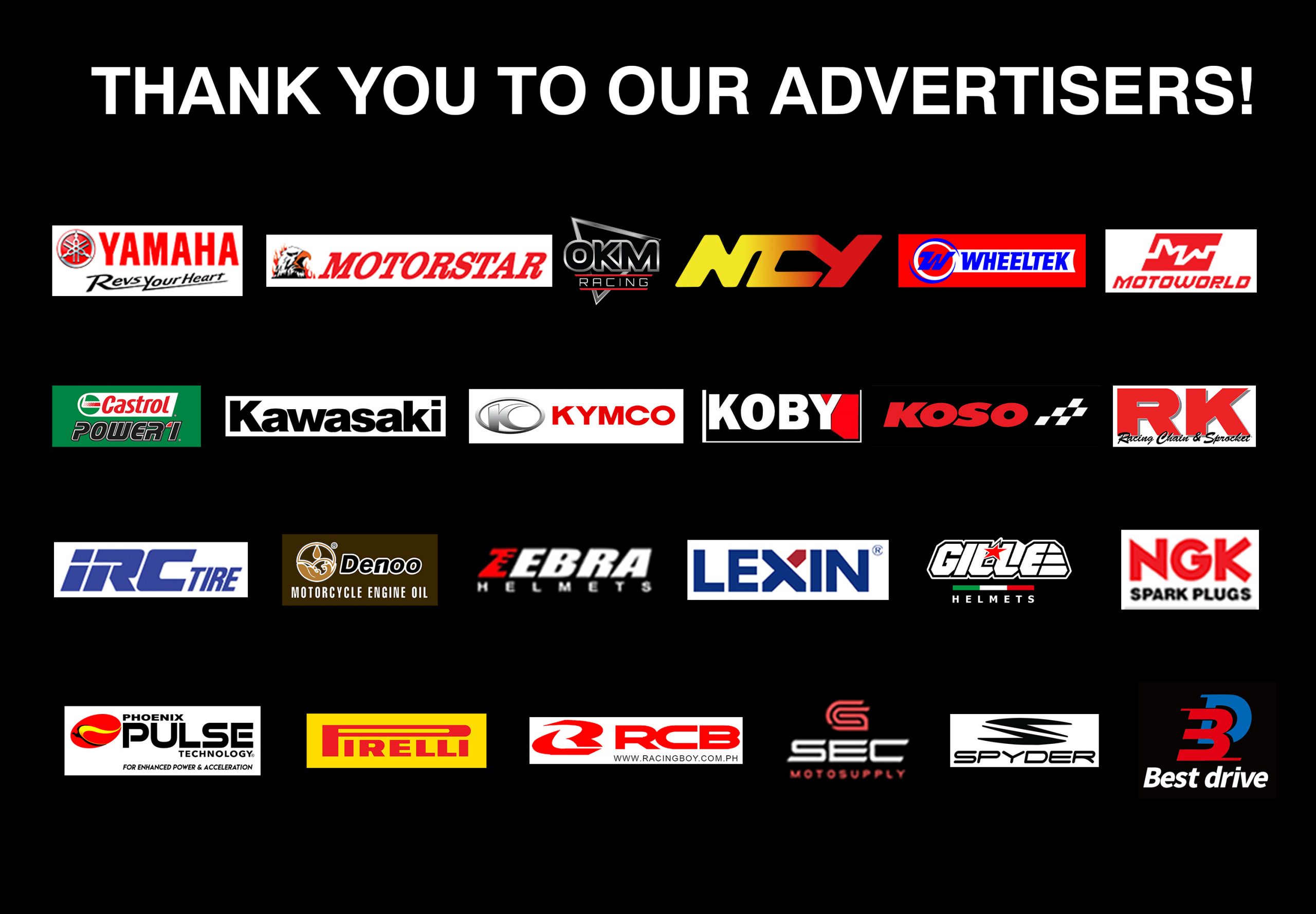 You can also order a copy of our monthly print magazine for more riding contents to read and enjoy at your leisure anytime by clicking here.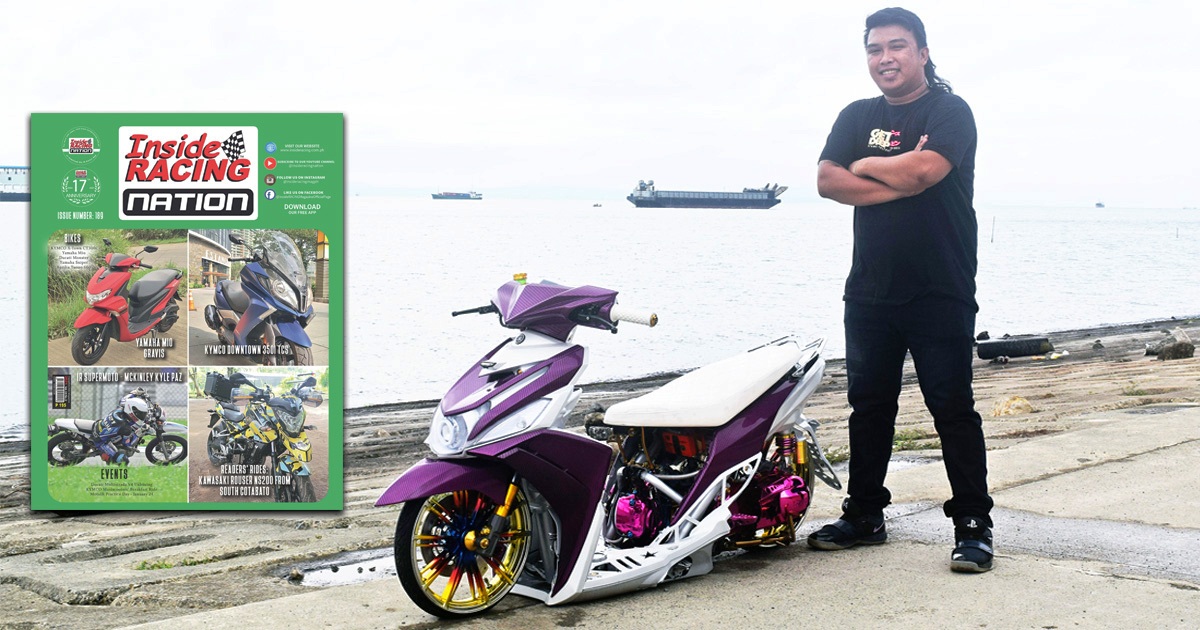 You may also express your thought below through the comment section. You may also follow us on Facebook, on Instagram @Insideracingnation or subscribe to our YouTube channel.