Pangasinan Big Bikers Ride to Baler
Date posted on February 6, 2020
Share this
The group had their ride last October 5-6 and it was absolutely one of the most memorable and amazing rides they had so far.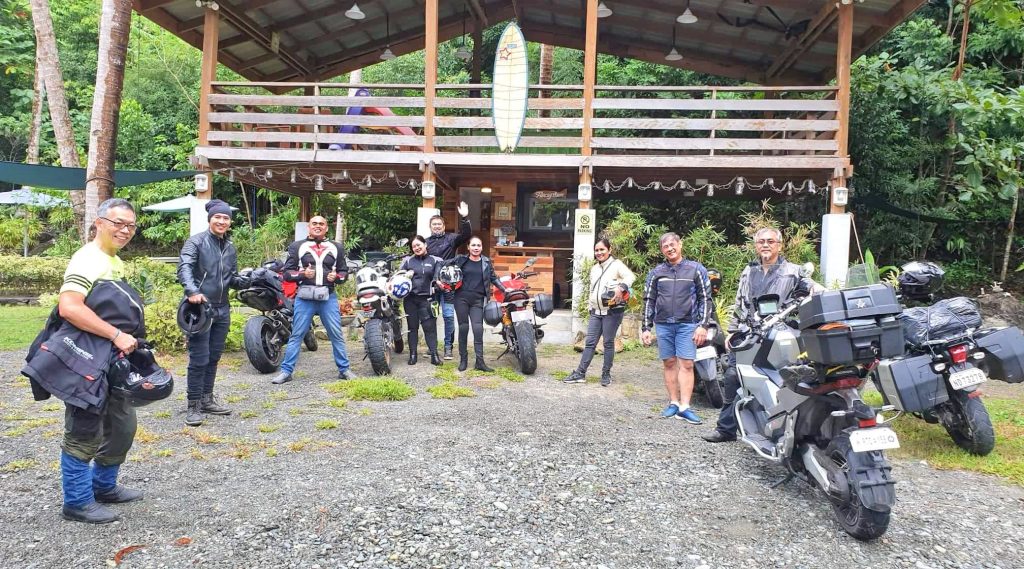 They are composed of riders who basically had at least 5 years of experience in riding a motorcycle. The ride participants were Marcel Jon Mendoza, Genelyn Mendoza, Joan Ang, John Ang, Matt Hufano, Roi Chua, Erick Bermachea and Jill Barmachea.
They regularly ride to different places but this Baler trip was one for the books together with their wives. They chose Baler because they wanted to try and experience the popular surf culture there. Despite the non-stop rain during their ride, they enjoyed every bit of it and made the most out of the road trip.
It took them 4 hours and a half going to Baler. First stop was in the Largest Reservoir in Southeast Asia where the group took photos. Second stop was Ditumabo Falls in the neighboring town San Luis where they spent time relaxing and appreciating the breath taking, instagram-worthy waterfalls before they head back to the hotel which was Kahanamoku Bed and Breakfast in Baler.
The following day, the rain kept on pouring at the beaches which made the morning cool and breezy. The third stop was in Dicasalarin Cove where the scenic view was stunning. Their last stop was the 600-year-old Balete tree to end and immortalize the trip.
It was indeed their best ride ever. They enjoyed the food and of course the best combination of the views and the great company that made the trip memorable and exemplary.
*This article was published in InsideRACING's  Volume 17 Number 11 2019 issue.