Philippine Suntal 50 Years Edition Suzuki Raider R150 Carb
Date posted on April 13, 2020
Share this
Philippine Suntal Corporation, a highly trusted and well established company which provides different products for motorcycles and riders, celebrated its milestone 50th anniversary in 2019.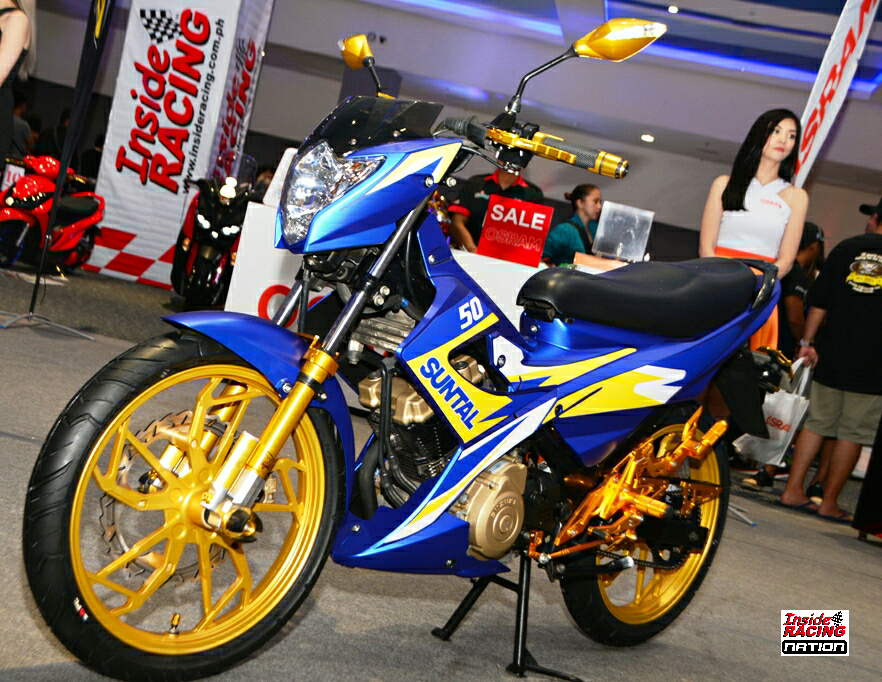 To commemorate this amazing feat, the company held a grand celebration in January 2019 which continued in an impressive participation at the Thirteenth InsideRACING Bike Festival and Trade Show in March. Philippine Suntal was also an exhibitor at the 2019 InsideRACING Nationwide Bike Fest.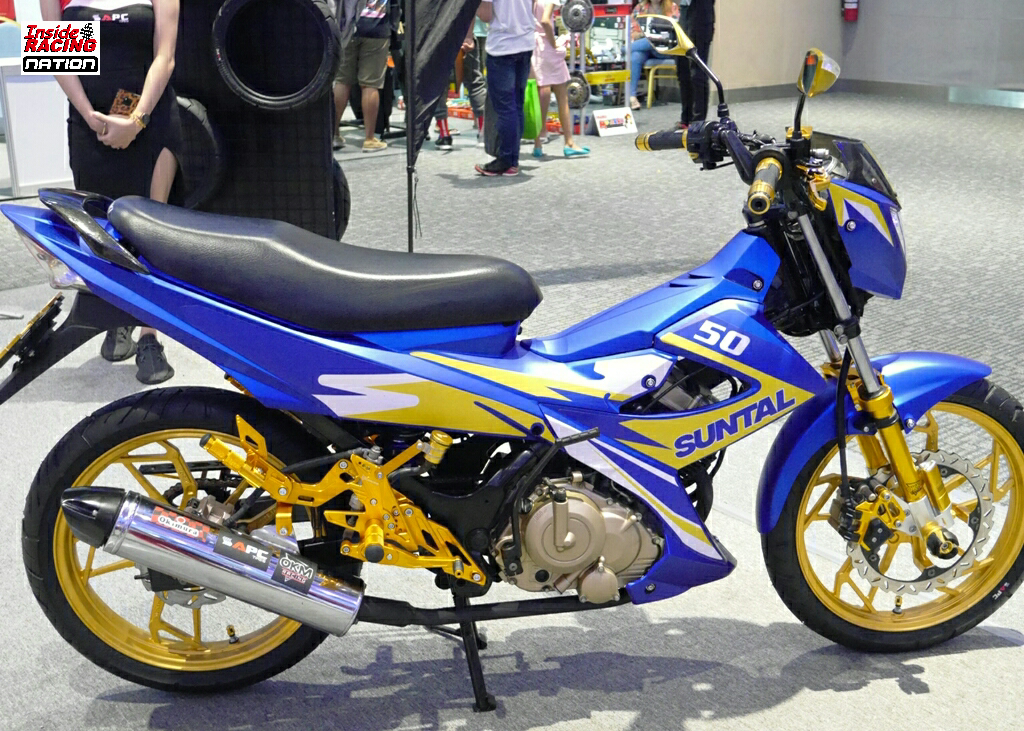 Philippine Suntal Corporation distributes Okimura, OKM Racing NAMKAI, Apple Gaskets, NCY, APC, BKK, YAGUSO, OSRAM, PHILIPS, STANLEY, Jomthai, Union Rim, YSW, F.C.C., NPR and Top brands. Aside from these, Philippine Suntal Corporation also has its own line of spare parts bearing the company's name.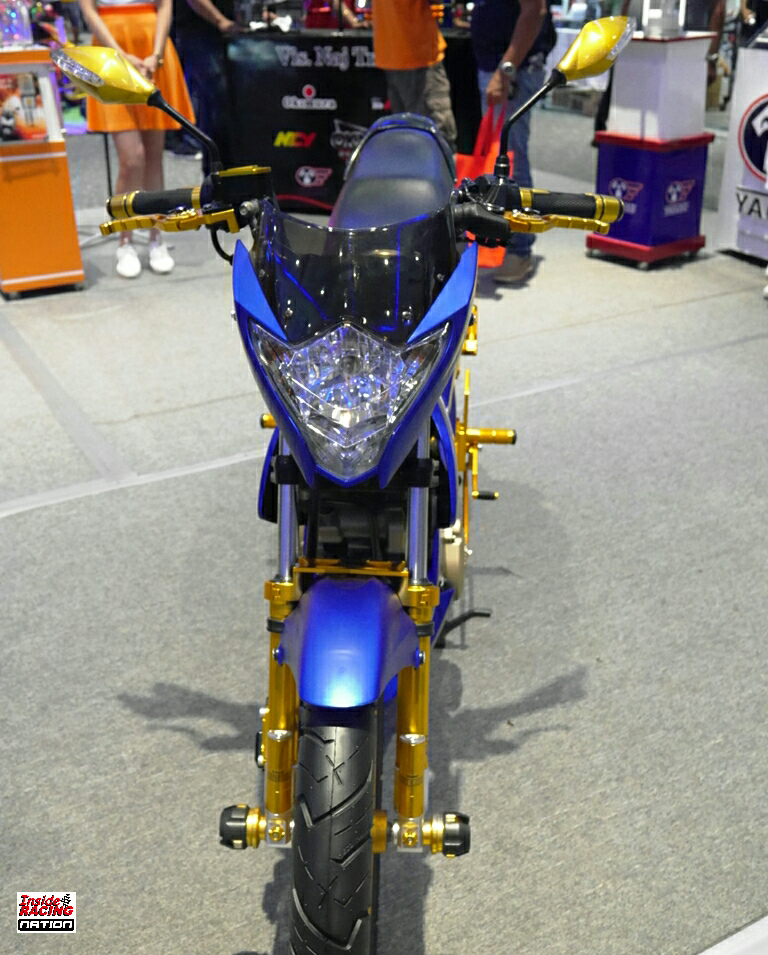 Exhibited at the 3rd IR Visayas Bike Fest held last July 13 and 14, 2019 at SMX Convention Center Bacolod was a modified Suzuki Raider R150 carb version which sports Suntal colors and products. The eye-catching motorcycle displayed at Philippine Suntal's booth has YSW Raider body cover, Okimura mirror, OKM Racing handle grip, OKM Racing cylinder, OKM Racing fork stabilizer, OKM Racing fork assembly, OKM Racing crash protector, OKM Racing brake caliper cover, OKM Racing full set V4, OKM Racing license plate holder, Okimura magwheels, APC tires 70/90, APC tires 80/90 and OKM Racing oil tank. The modified bike indeed made heads turn and caught the attention of the crowd. It was one of the highlights of Philippine Suntal's booth which was well visited by spectators at the event.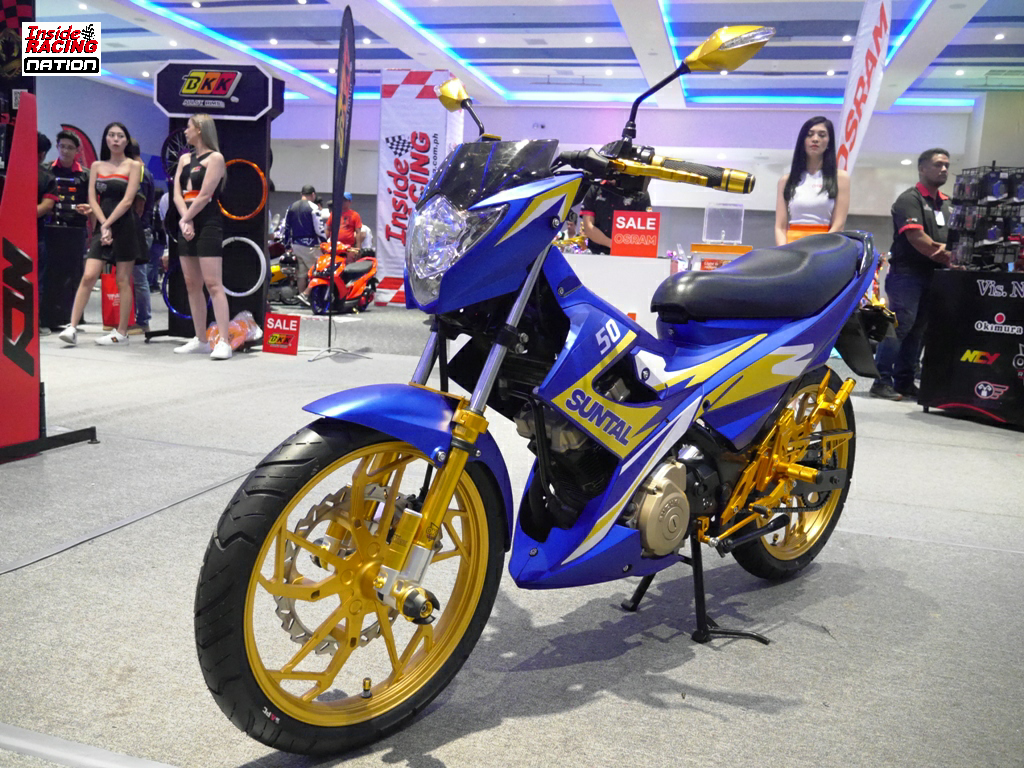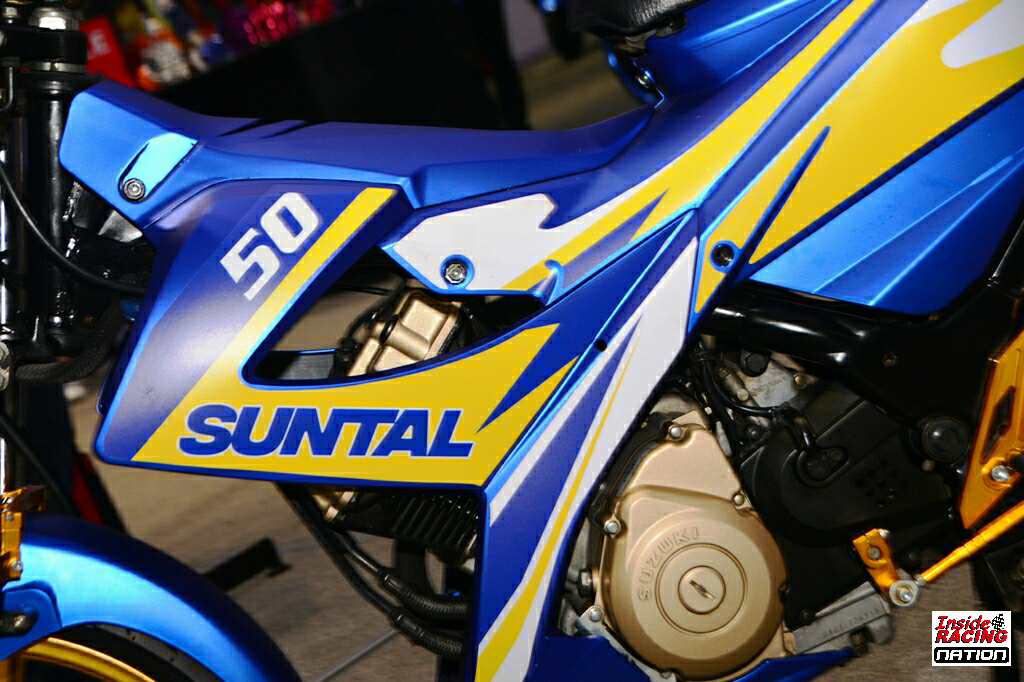 For more than a decade now, Okimura is a brand famous for motorcycle accessories. Okimura offers a wide variety of products and its line of magwheels is highly popular. Specializing in premium motorcycle accessories, OKM Racing is also a popular name. It is designed for more discriminating riders looking to upgrade their bikes' accessories. Indonesian brand APC offers high quality and high performance tires. APC tires deliver utmost comfort and superior riding experience.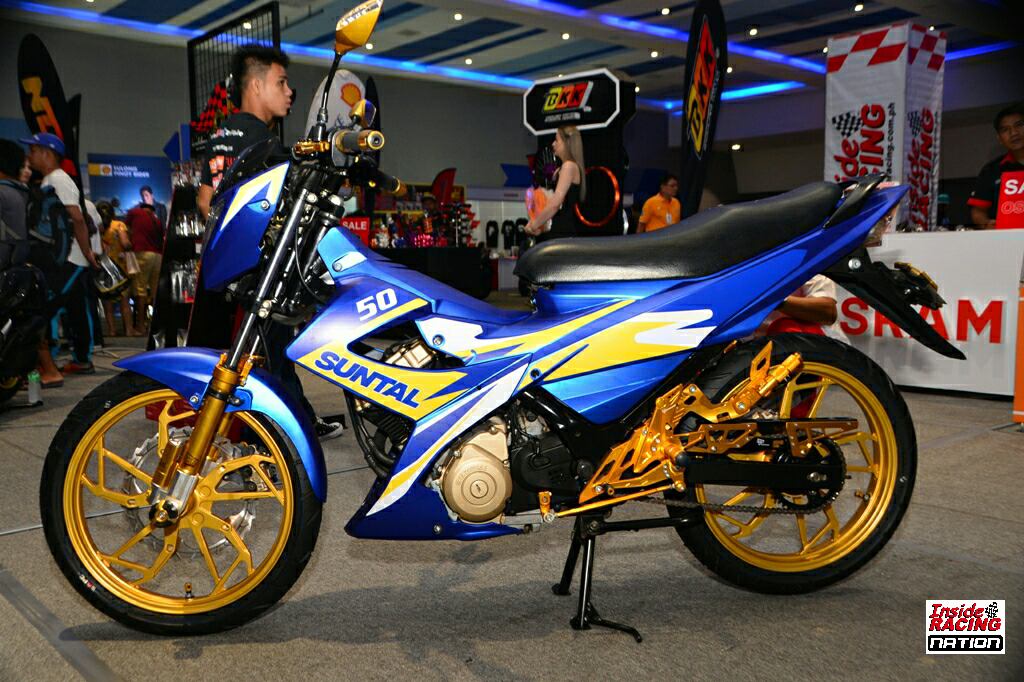 Parts and Accessories Used
YSW Raider body cover
Okimura mirror
OKM Racing handle grip
OKM Racing cylinder
OKM Racing fork stabilizer
OKM Racing fork assembly
OKM Racing crash protector
OKM Racing brake caliper cover
OKM Racing full set V4
OKM Racing license plate holder
Okimura magwheels
APC tires 70/90
APC tires 80/90
OKM racing oil tank
This was published in InsideRACING Magazine's Volume 17 Number 7