Philippines' first ever 1-2 finish in FIM Asia Road Racing!
Date posted on August 10, 2019
Share this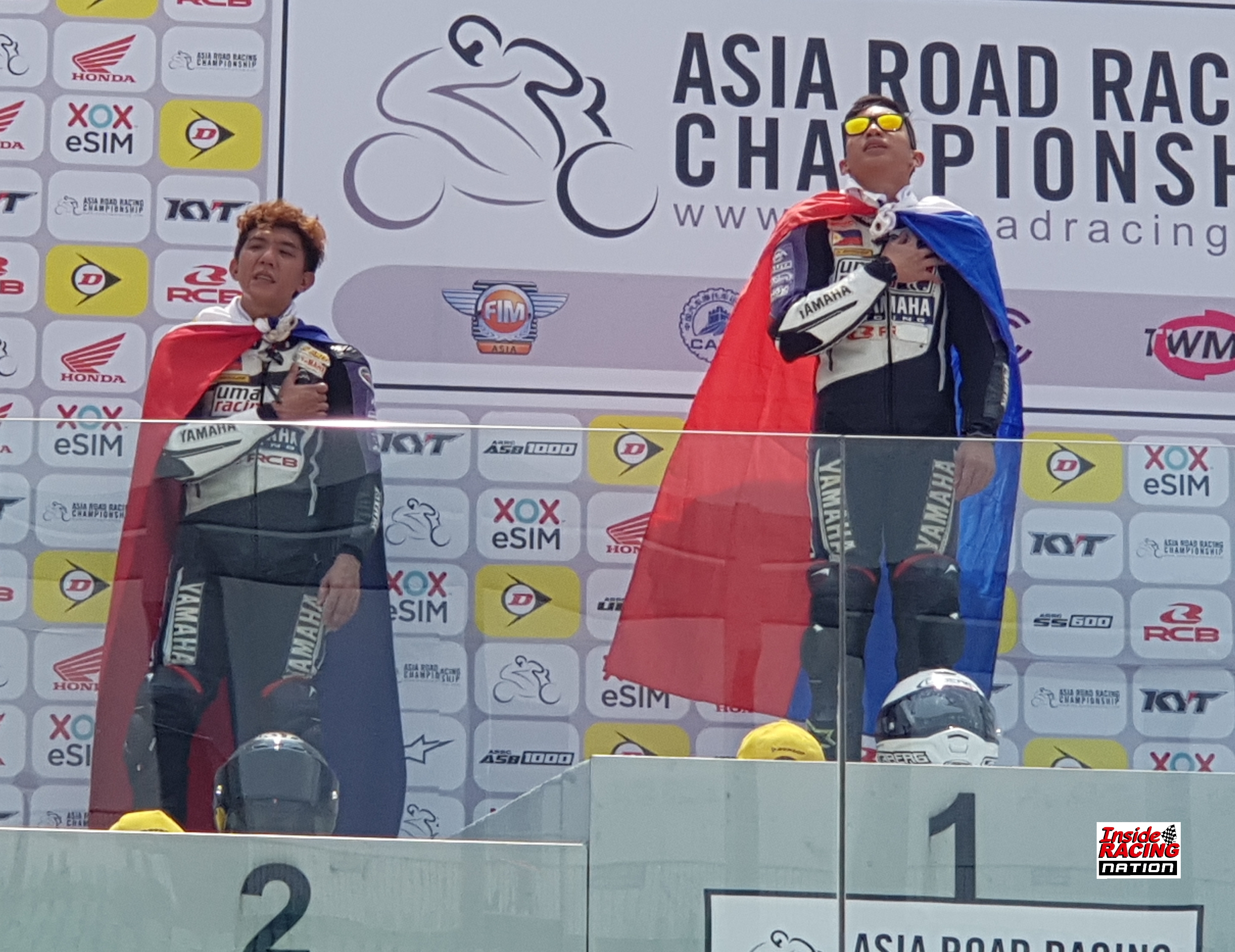 McKinley Kyle Paz and Masato Fernando of Team Uma Racing-Yamaha Philippines made history again today in China as the Filipino pair occupied the top 2 steps in Race 1 of the UB150 class of the Asia Road Racing Championship (ARRC) in Zhuhai International Racing Circuit.
Under the sweltering heat, Paz finished 1st with teammate Fernando in 2nd place on board their Yamaha Sniper MX 150 race bikes prepared by UMA Racing Malaysia. They eclipsed the country's previous best finish of 1st and 3rd achieved during the opening round in Sepang, Malaysia.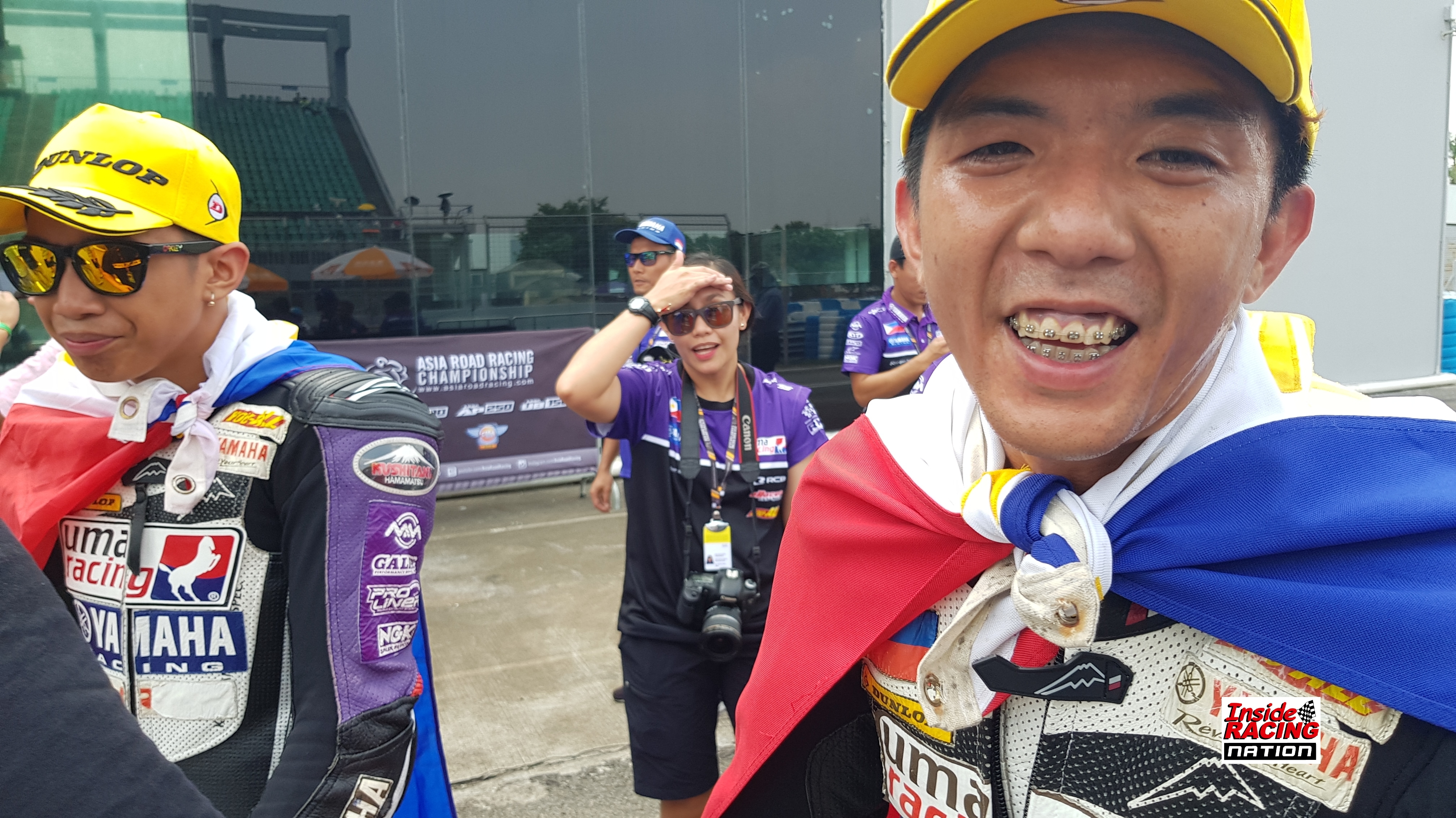 The race was the most exciting ARRC road race ever with the lead pack of more than 15 riders banging handlebars the whole race. Paz who qualified 2nd was quickly in front while Fernando, who missed his run for Superpole due to footpeg issues, started in 15th but quickly made his way towards the front of the pack.
Both Paz and Fernando led during the race but only by a few corners at a time as a series of drafting and outbraking maneuvers by the top riders caused multiple lead changes every corner.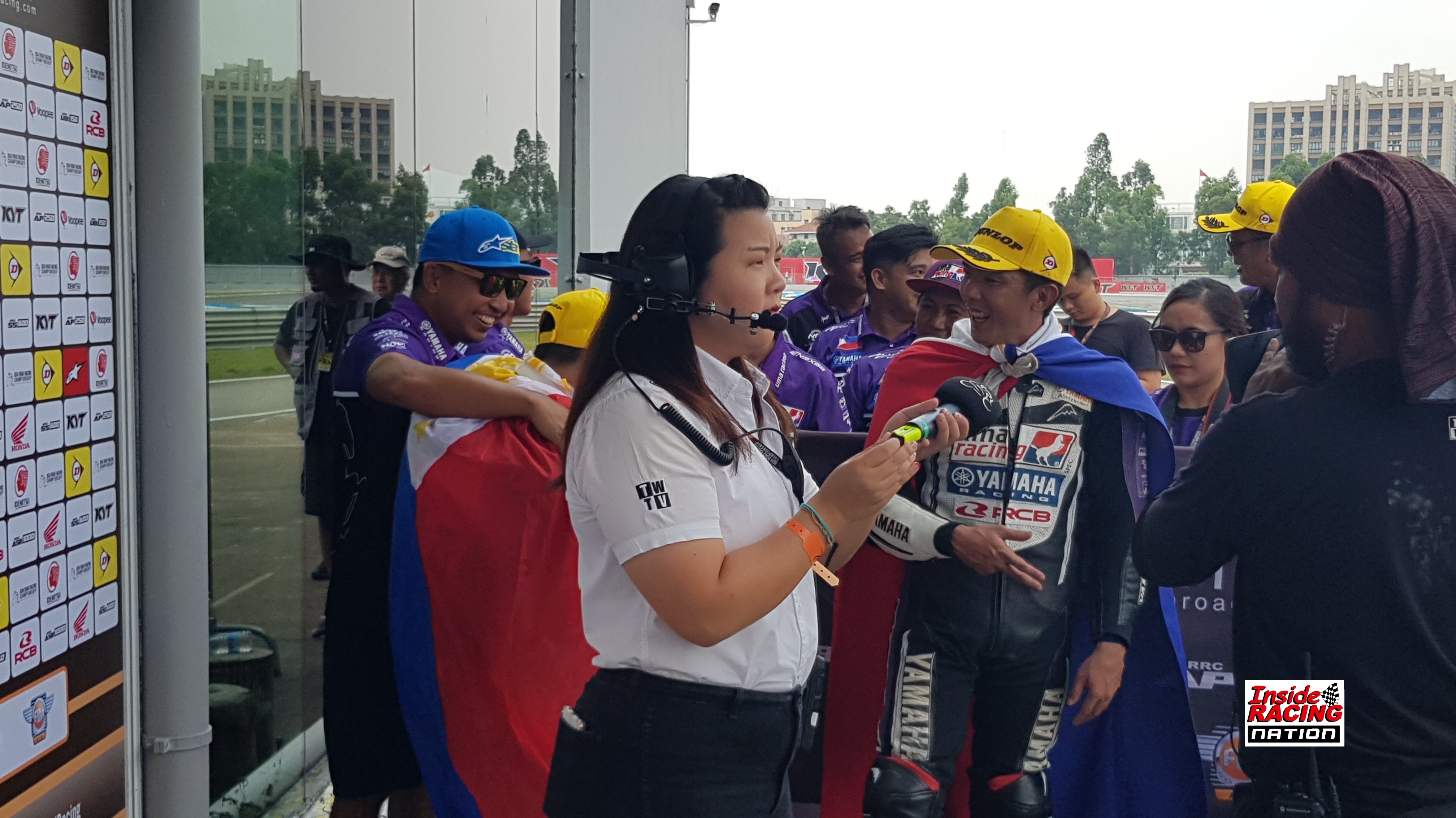 It was only in the last few corners of the last lap that the Filipinos managed to breakaway from the pack to secure the top steps on the podium with Paz coming out on top despite a last lunge from Fernando.
Congratulations boys and we are very proud of you.