Phoenix Cyclomax Titan 4T Juniors Underbone Trophy
Date posted on November 19, 2012
Share this
Phoenix Petroleum Corporation proud to be the class title sponsor for the Juniors Trophy Class in the Sixth Annual Motolite InsideRACING Grand Prix (IRGP6) to be held on November 23-25 at the historic Carmona Circuit Philippines in Carmona Cavite.
The Phoenix Cyclomax Titan 4T Juniors Trophy will be contested by Beginner and Novice riders aged 23 years and under using 115cc Open underbone motorcycles restricted to 20mm carb. That purpose of this class is to create exposure for young and new riders. IR believes that the Phoenix CycloMAX Juniors Trophy will contribute to the good of the sport and helping nurture emerging riding talent.
The "Motolite InsideRACING Grand Prix" is the biggest annual year-end tradition for the country's motorcycle road racing fans as it aims to provide a "GP" style race event to the local racers and teams. It is a prestigious annual event where top local racing teams and riders participate. It is sanctioned by the Underbone and Scooter Racing association (USRA).
Phoenix Cyclomax Titan 4T is a high performance multi-grade oil specially designed for air-cooled and water-cooled 4-stroke motorcycle engines. It has an anti-wear additive system that works hard to control wear and tear while allowing your motorcycle to adapt to changes such as varying road, speed, load and weather conditions. Its advanced additives allow dependable engine/clutch transition to ensure fast and smooth driving on highways, coastal roads, sandy beaches and even on rough and mountainous roads. Its wear protection formula allows flexibility to withstand even high-speed and high-load conditions with challenging twists and bends. It can likewise take extreme climate change from cool and breezy mornings to hot and humid afternoons. Motorcycle racers, riders and enthusiasts and those simply going for a joy ride can depend on Phoenix Cyclomax Titan 4T to keep their motorcycles in peak condition when they need it to be.
Phoenix Cyclomax Titan 4T is another quality product of Phoenix Petroleum, the leading independent oil company in the country.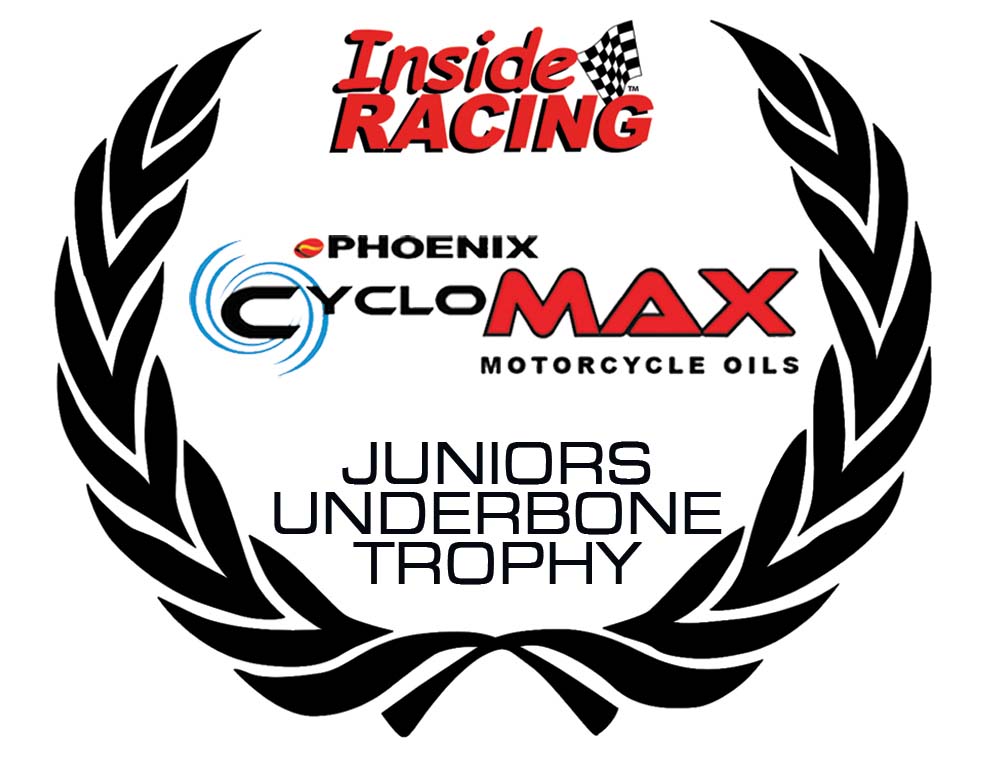 Provisional Entry List
Bike #
Juniors Trophy (115)
Team
1
2
3
4
5
6
7
8
9
10
11
12
13
14
7
8
9
14
17
23
26
31
64
71
78
96
321
218
Robert Matthew Ramos
Christian "Mokoy" Ancheta
Gerald Cruz
Vrei-Ar Suba
Boykit Abadilla
Basil Aljamani
Hajime Tadachi
Terry De Leon
Armand Anthony Salandanan
Edcel Corpuz
Clint James Nolasco
Koko Tadachi
James Aldrin Mendez
Eljin Renz Lobarbio
Takeshi – Asia
Spark Racing / Race Ace
DSF/ Hi-Speed
Spark Racing / Race Ace
Motoshop
Petronas-Speed Effex
Motortrade-Eneos
Petron Sprint – MDR
MDR
Moto JT
JM Mirasol
Motortrade-Eneos
Kymco
Team Motoshop