Phoenix Cyclomax Underbone Trophy (115 UB)
Date posted on November 9, 2015
Share this
IRGP Update: Phoenix Cyclomax Titan 4T is the Underbone Trophy class sponsor of the 9th InsideRACING Grand Prix (IRGP9).
Phoenix Cyclomax Titan 4T is a high-performance multi-grade oil specially designed for aircooled and water-cooled 4-stroke motorcycle engines. It has an anti-wear additive system that works hard to control wear and tear while allowing your motorcycle to adapt to changes such as varying road, speed, load and weather conditions. Its advanced additives allow dependable engine/clutch transition to ensure fast and smooth driving on highways, coastal roads, sandy beaches and even on rough and mountainous roads. Its wear protection formula allows flexibility to withstand even high-speed and high-load conditions with challenging twists and bends. It can likewise take extreme climate change from cool and breezy mornings to hot and humid afternoons.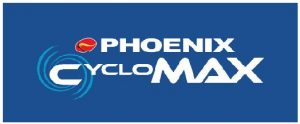 Motorcycle racers, riders and enthusiasts and those simply going for a joy ride can depend on Phoenix Cyclomax Titan 4T to keep their motorcycles in peak condition when they need it to be. Phoenix Cyclomax Titan 4T is another quality product of Phoenix Petroleum, the leading independent oil company in the country.
IRGP9 Phoenix Cyclomax Underbone Trophy Provisional Entry List:
Joseph Toledo
Gerald Cruz
Depi Kurniawan
Vrei-Ar Suba
Lorenzo Rellosa
Carlo Calderon
Roel Rubin
Paul Mark Doblada
Reggie Adia
Ralph Kenneth Torres
Victor Laude