Phoenix Petroleum Honors its Top Dealers for 2018, Introduces new SUPER LPG brand ambasador
Date posted on December 7, 2018
Share this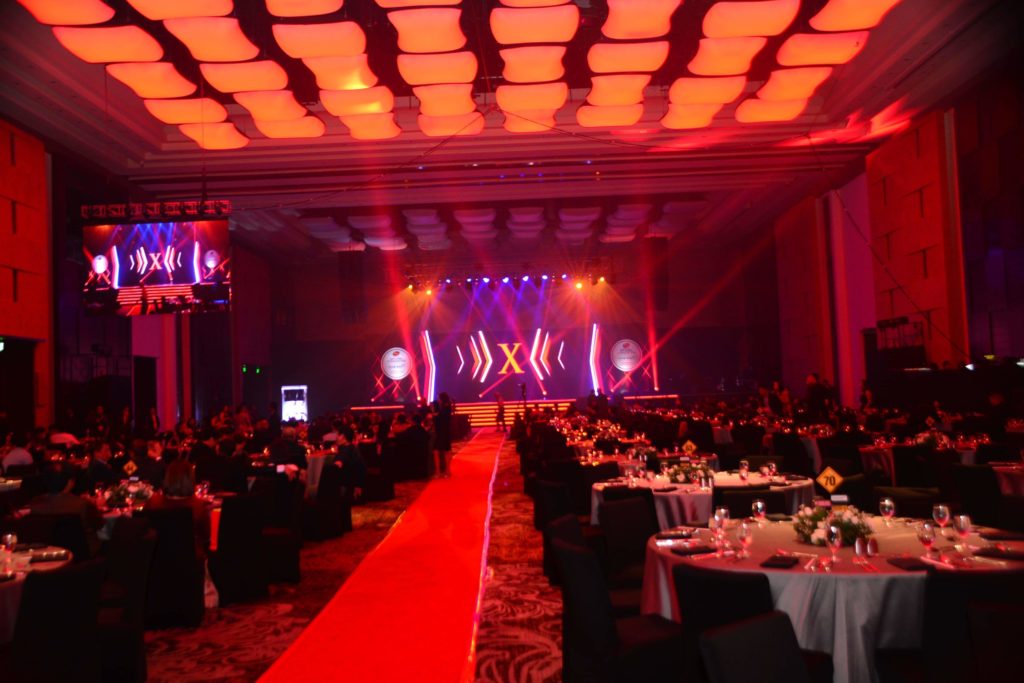 In a glamorous and epic night held at the plush Marriot Hotel in Pasay City, Phoenix Petroleum Philippines gathered almost a thousand of its employees, dealers, partners, suppliers and guests from all over the Philippines at the hotel's expansive Grand Ballroom to celebrate the first "Phoenix X Factor Night", the culminating event of their first ever Phoenix National Convention.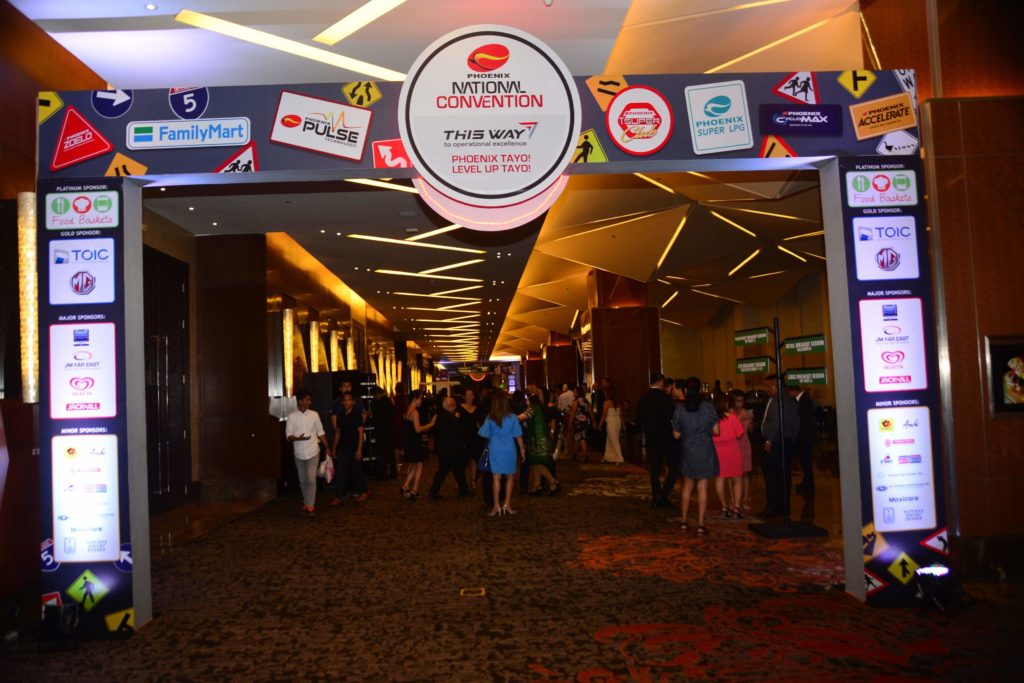 2018 has been a very good year for one of the fastest growing local company with expansion to other businesses and improvement in sales.



No less than the company's founder, President and CEO, Mr. Dennis Uy,  addressed the highly motivated group of people who went through workshops and discussions about their businesses the day before. "After a very successful year for Phoenix Petroleum we are now looking forward to 2019 with bigger, bolder and better moves for our company. We will continue strengthening our retail network, open new business lines, and enter new partnerships-taking Phoenix Petroleum to even greater heights," said Mr. Uy.
The lavish and well executed event was organized by its Award Winning Brand and Marketing Group led by Assistant Vice President Celina Matias together with Ms. Minda Barrion Dimarucut and Mr. Marc Salboro. Aside from the excellent buffet dinner, the crowd was entertained with epic ballet dances and songs.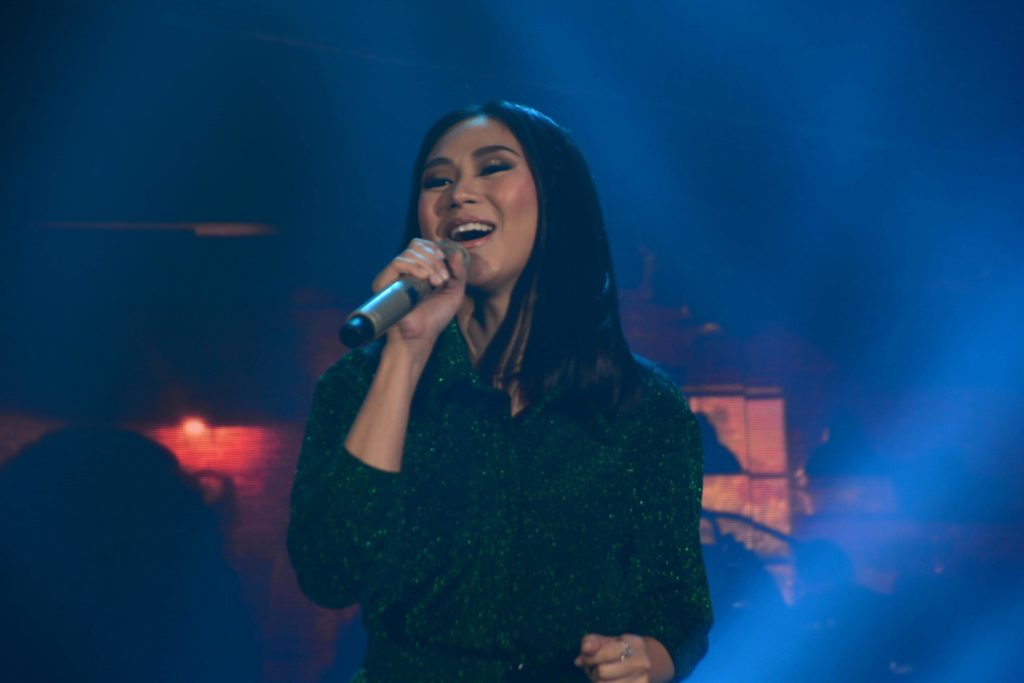 Ms.
Ms. Matias also presented their latest Brand Ambassador for the new Phoenix SUPER LPG, Ms. Sarah Geronimo. Of course, to the delight of everybody Sarah performed a few songs.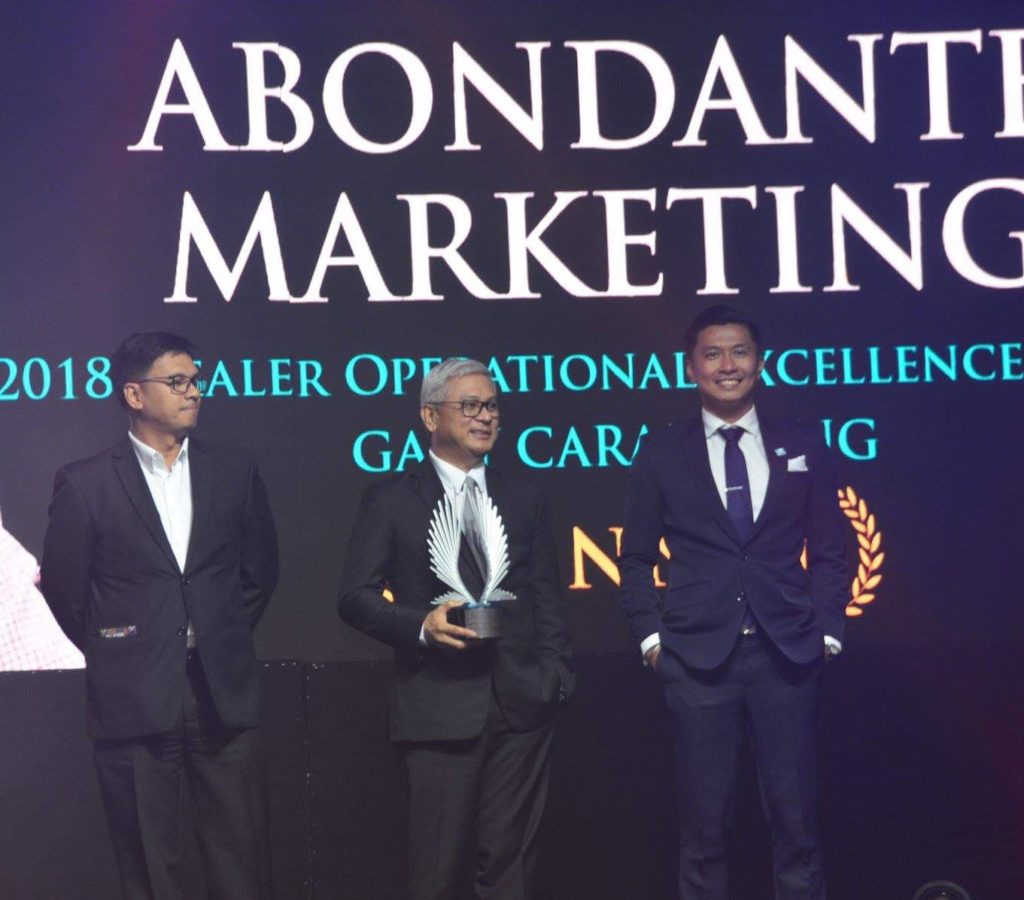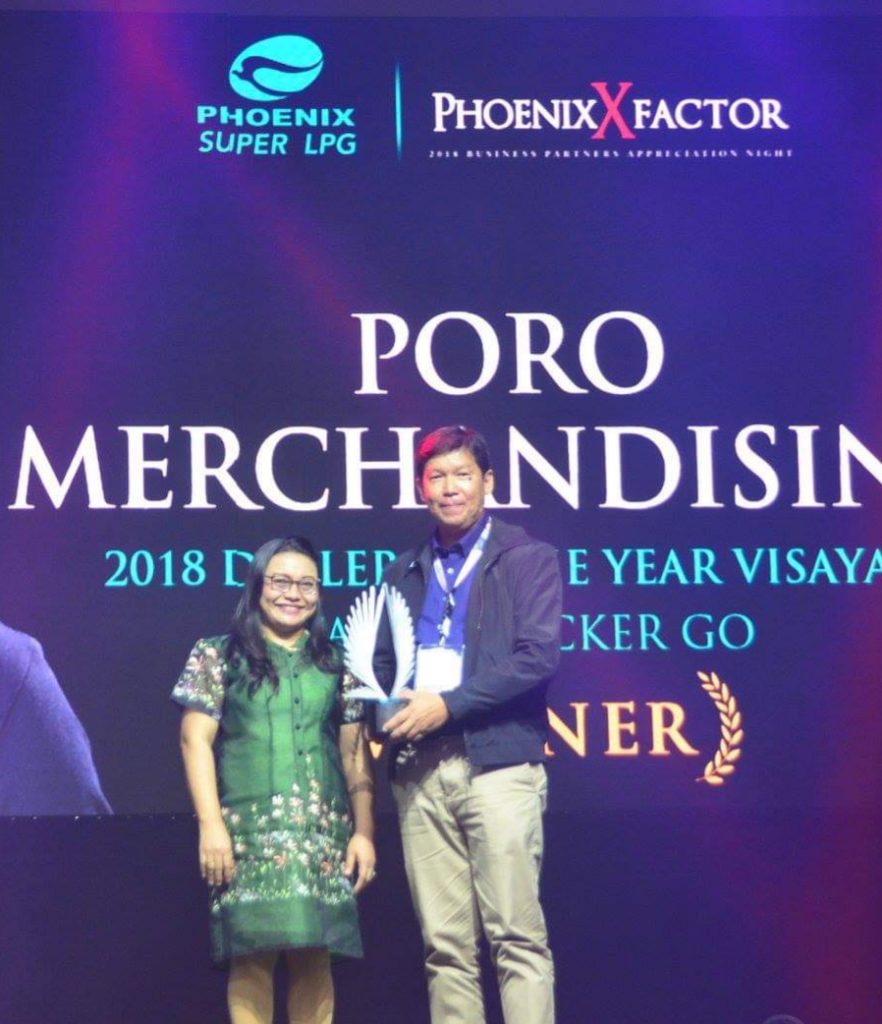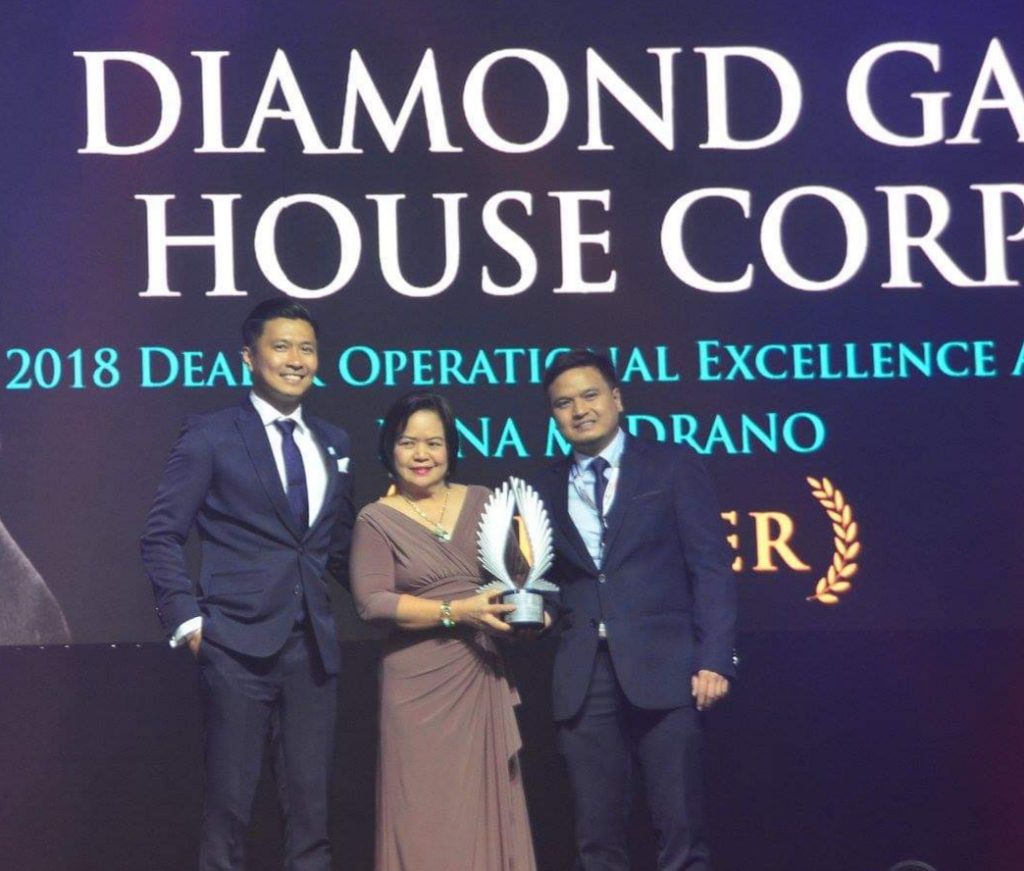 The top performing dealers and retailers for 2018 will be sent to Sydney, Australia as part of their reward.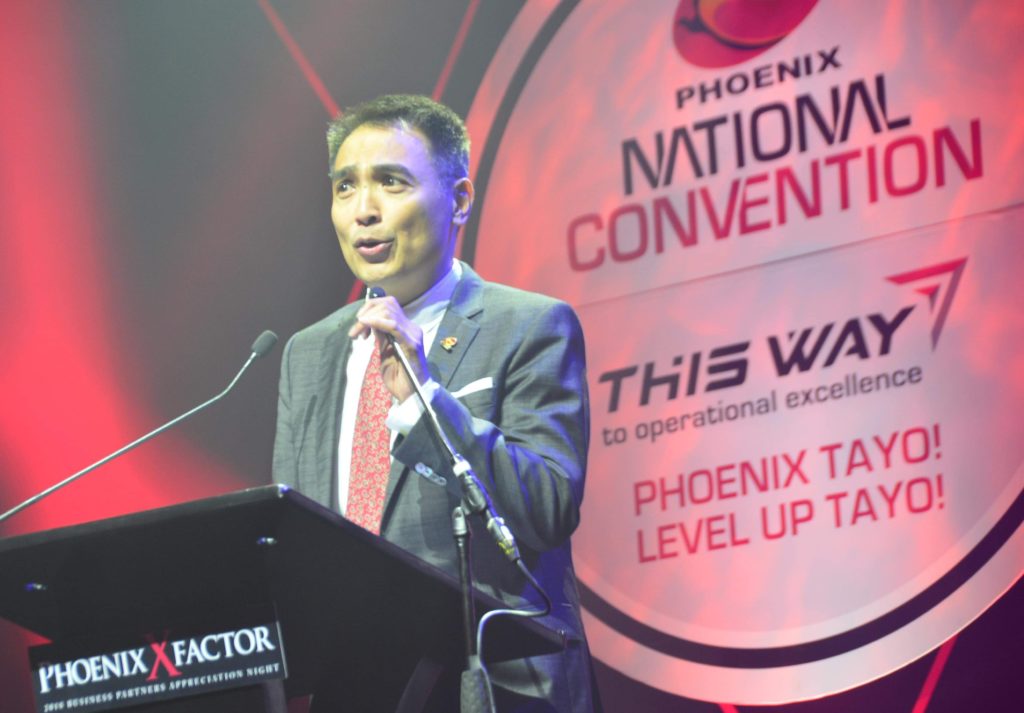 Mr. Henry Fadullon, Chief Operating Officer
The first one to greet the great ballroom of elegantly dressed attendees was no other than its new CEO, Mr. Henry Albert Fadullon, who expressed, "I want to take this opportunity to show our employees and customers what we have done and say thank you to our business partners for their fruitful collaboration. I am excited and looking forward to what the future holds for Phoenix Petroleum. Phoenix Tayo! Level Up Tayo!"
Phoenix Petroleum is a long time supporter of InsideRACING magazine and has a big presence in the biggest motorcycle only show in Asia, the annual IR Bike Festival and Trade Show. They are also present in all of the IR Nationwide Bikefests held in the Visayas and Mindanao areas.
Phoenix with PULSE Technology is also the official fuel and title sponsor of the popular IR Grand Prix race event held every year.