Pirelli Cup Gets Massive Support from Superbike Riders
Date posted on October 9, 2014
Share this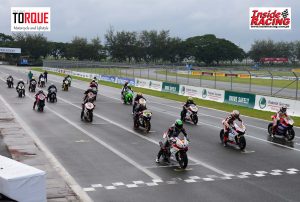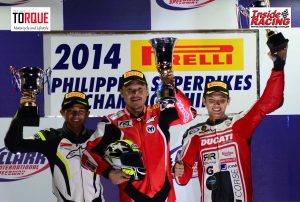 One of the race classes in the last leg of the 2014 Petronas Philippine Motorsports Championships held at the Clark International Speedway on October 5 was the Pirelli Cup which attracted a very large number of superbike riders, manifesting the growth of big bike racing in the country. A total of 57 riders non –expert riders registered for the challenge.  Support from teams using Aprilia, Ducati, Kawasaki,KTM, BMW and various Japanese brands were impressive.
The Pirelli Cup participants were divided into two groups and each had two heats of racing. The first heat was comprised of 5 laps while the second heat had 4. Group 1 had a total of 25 entries while Group 2 had 32 riders.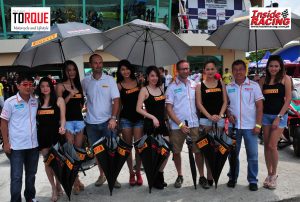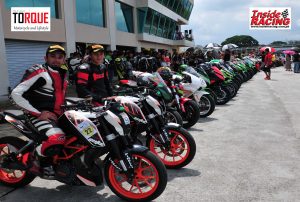 ATAT Racing Team's Jevis Aguila on an Aprilia won the first heat of Group 1 while ATAT team mate Jay Carrion on a Ducati and TJ Alberto of Ducati Philippines finished second and third.
In Heat 2, ATAT's Lawrence Macalinao took the checkered flag in a race that was restarted after a BMW rider crashed in the first lap. Aguila also low-sided but was was able to join the race again from his pole position and finished second while Clint Nolasco of Team Kojie San-Peramax crossed the finish line third.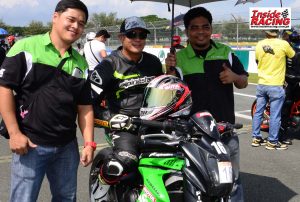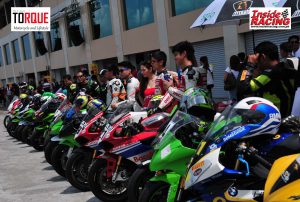 Jay Razon topped the first heat of the Group 2 followed by Marvin Caspe and Dennis Dizon. In the second heat, Dizon was the one to finish first as Razon came in second and Amarjit Sangera  finished third.
The Cup was sponsored by Pirelli Tires which are locally distributed by Caloocan Sales Center, Incorporated.  Pirelli officials from Italy, China and Singapore were present during the event.
It was sanctioned by the Superbike Racing Association (SBRA) and was part of the 2014 Petronas Philippine Motorsports Championships.
More detailed reports and photos to follow in InsideRACING and TORQUE magazines.