Points finishes despite wet weather woes for our ARRC boys
Date posted on June 30, 2019
Share this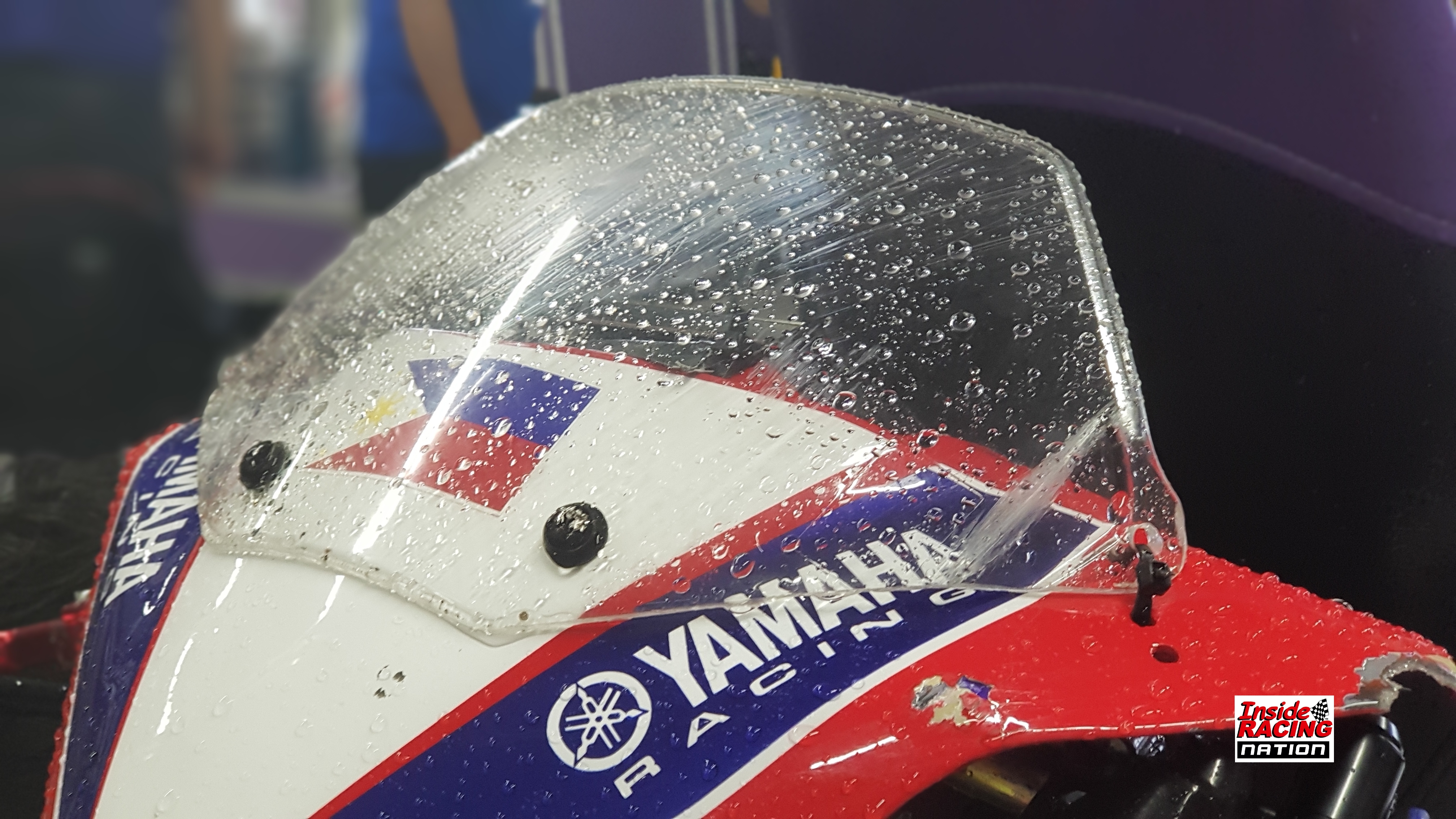 Race 2 of the Asia Road Racing Championship (ARRC) UB150 class here in Suzuka Circuit Japan started in very wet weather conditions. It was also delayed to clean up oil on the track and race distance reduced from 6 to 5 laps.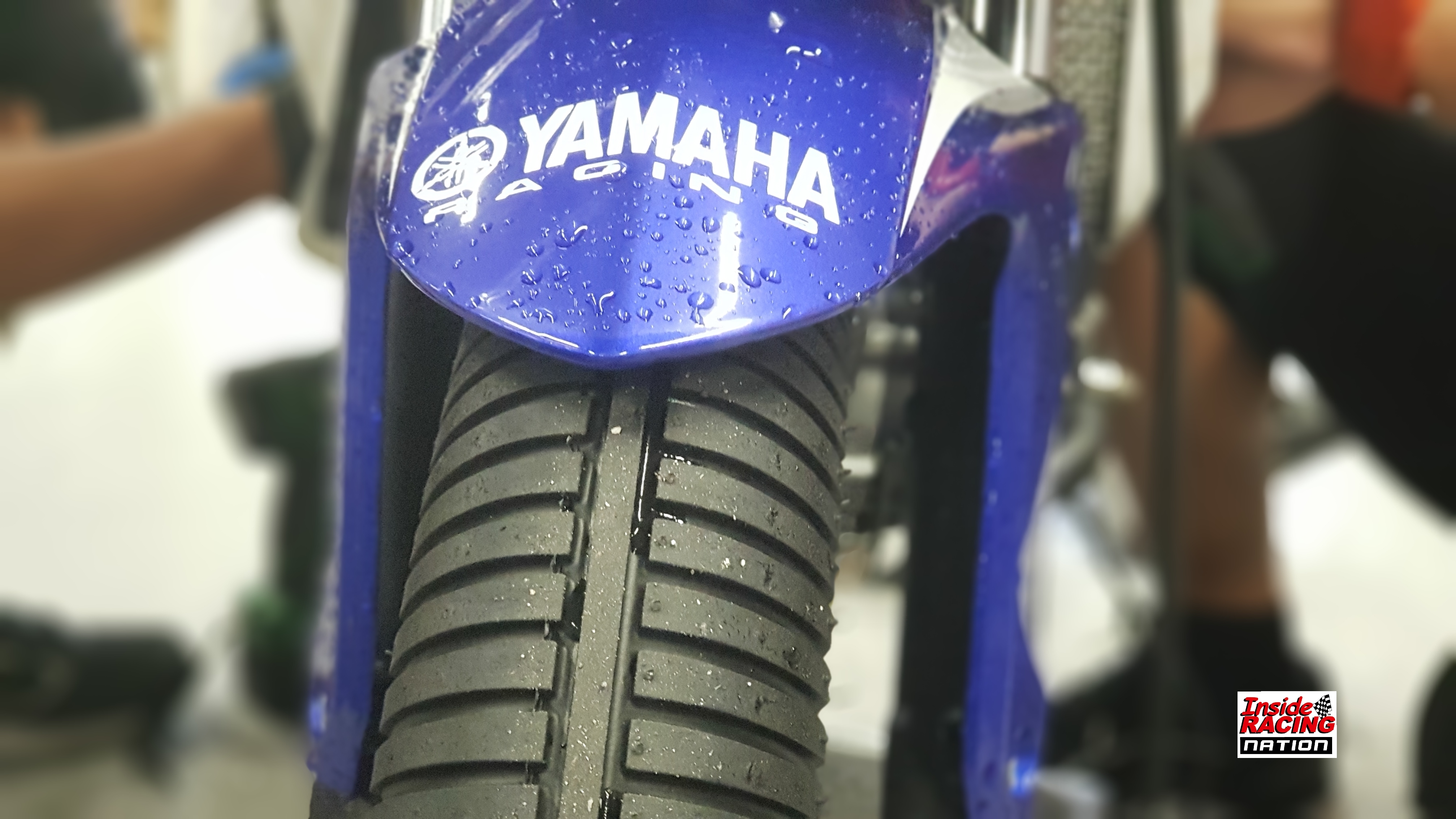 After yet another promising morning warm-up that saw Kyle 5th and Sato 8th fastest, the race once again turned the other way. Before the race, Kyle was confident even in the wet conditions but Sato was a little concerned because it was his first wet race outside the country. Both riders of course were running Full Wet Rain tires, something thay have less expereince with since we do not allow full wet rain tires in local racing.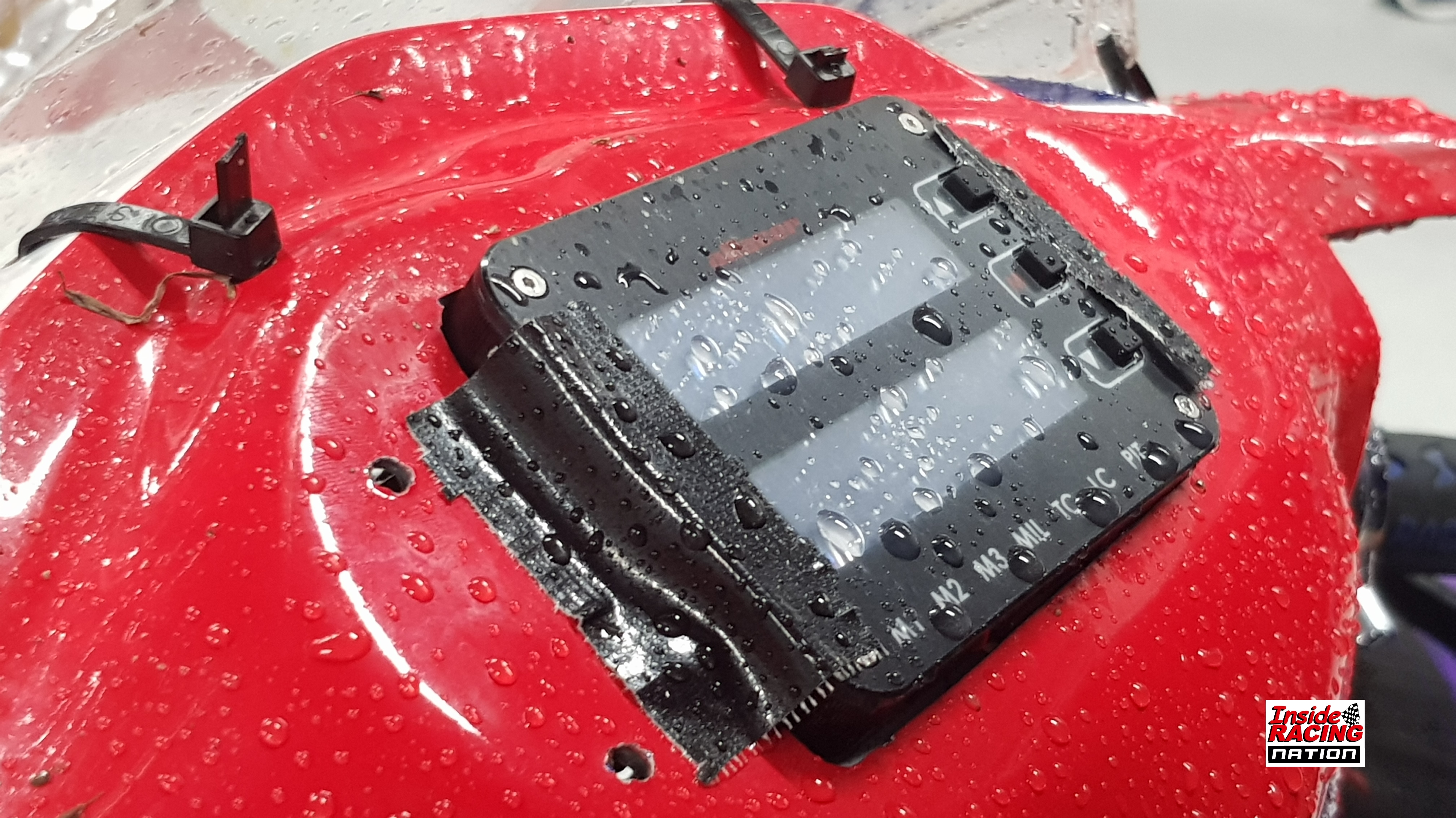 In the first 2 laps , Kyle was in 8th place while Sato held 21st. The lead pack of 7 riders has a small gap to the chasing pack lead by Kyle. Then on Lap 3, 3 riders from the this lead pack crashed under the famous bridge. This reduced the lead pack to only 4 riders with Kyle promoted to 5th place and Sato to 17th.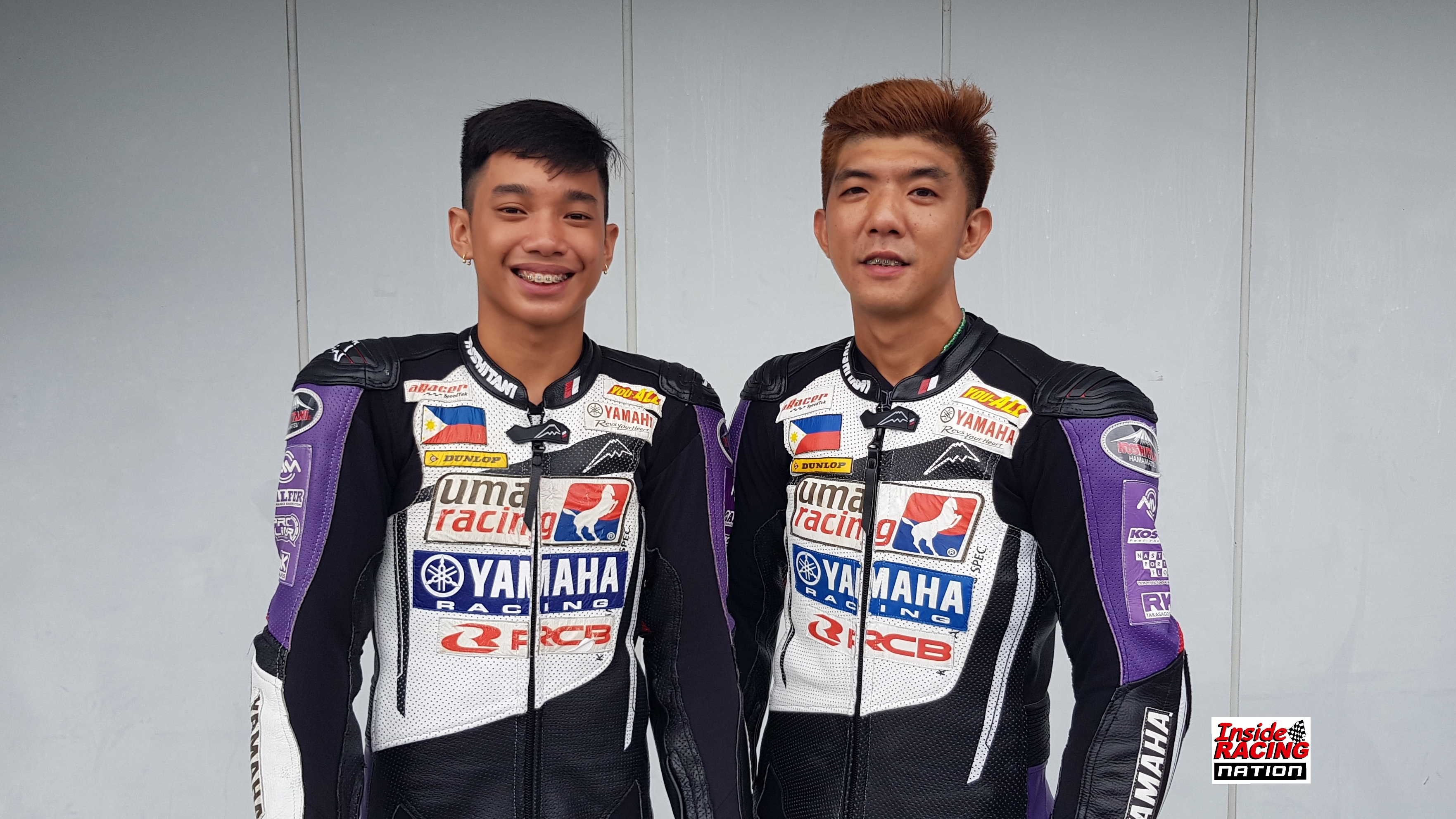 The positions maintained for another lap before the expected last lap drama. It was expected that the drama would come from the front pack and maybe we can salvage a podium. But alas, it was Kyle who crashed before the last corner! He remounted to finish 13th.
Meanwhile, Sato was suffering from visibility problems from Lap 1 and despite the problem soldiered on and even moved up from 21st on the first lap to eventually finish in 12th position, his second points finish of the weekend.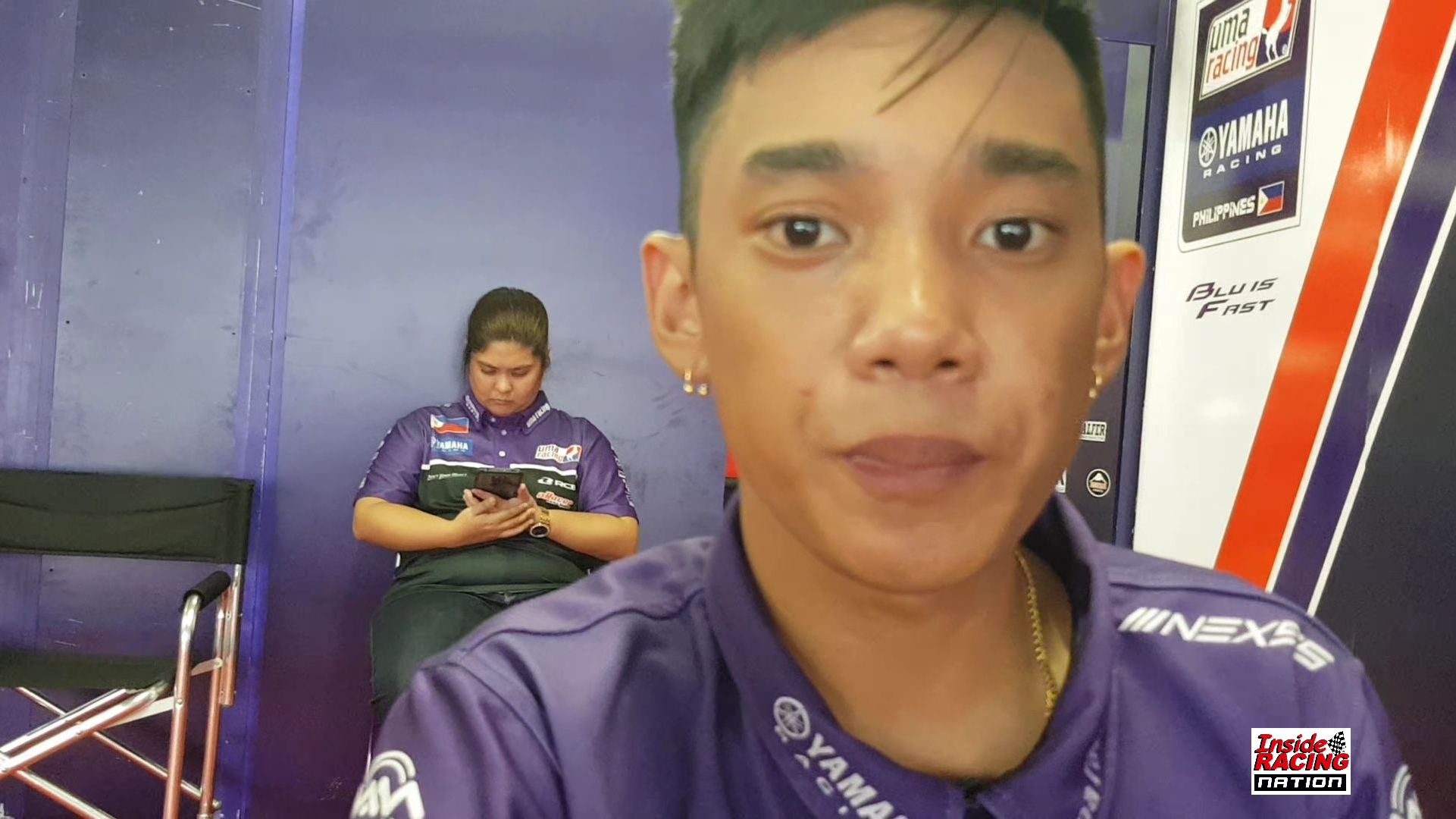 McKinley Kyle Paz (P13)
"Pinipilit ko po kasing habulin yun first group. Iniosip baka kaya pa dahil baka sumemplang sila sa last turn kaya pinipilit ko dumikit. When I was pushing sa mabikis na left turn dumulas un front tire. Then nang itayo ko un bike ayaw ma release un cluctch so nadelay ako. Kaya ko pa sana ng top 10 finish."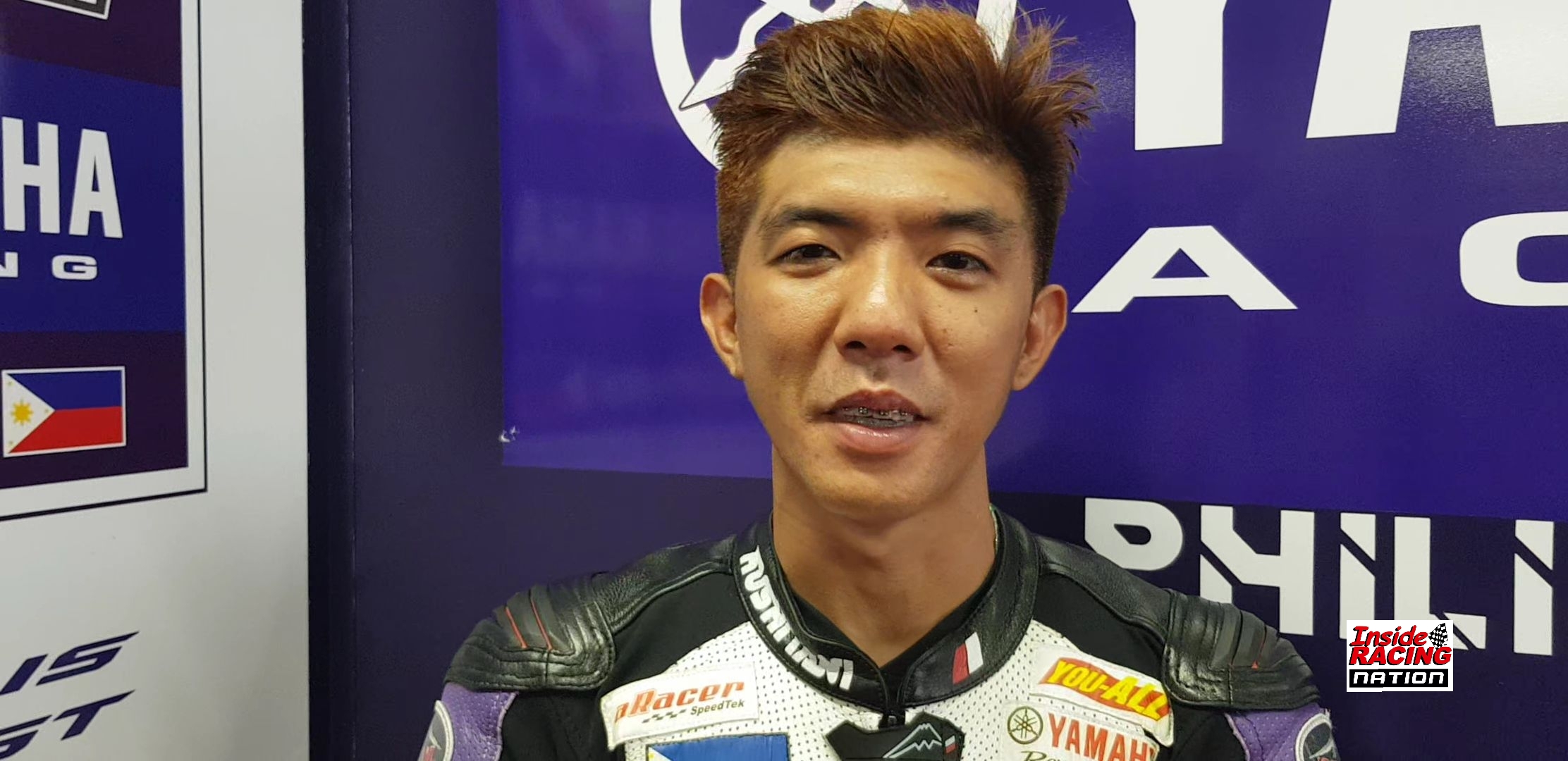 Masato Fernando (P12)
" Hindi po ok nangyari nagyon dahil sa weather. Hindi po ako nakapaghanda sa conditions. Zero visibility po ako from warm up lap. Pinilit ko na lang pong matapos ang karera. Next time po alam ko na gagawin. Maraming salamat po sa lahat ng sumuporta sa amin dito sa Japan, dahil po sa inyo kaya kami nandito. Bawi po kami sa next race in China."
Race Progression
Lap 1 Kyle 7 Sato 21
Lap 2 Kyle 8 Sato 21
Lap 3 Kyle 5 Sato 17
Lap 4 Kyle 5 Sato 17
Lap 5 Kyle 13 Sato 12