Race-ready Supermoto Honda CRF 250 by the Mad Scientist
Date posted on July 10, 2021
Share this
This Supermoto Honda CRF 250 is built by Alvin "The Mad Scientist" Saludes from Cebu City. The bike is setup as a Supermoto race bike and it is special to Alvin as it symbolizes his triumph over the struggles and hardships he has encountered in his life.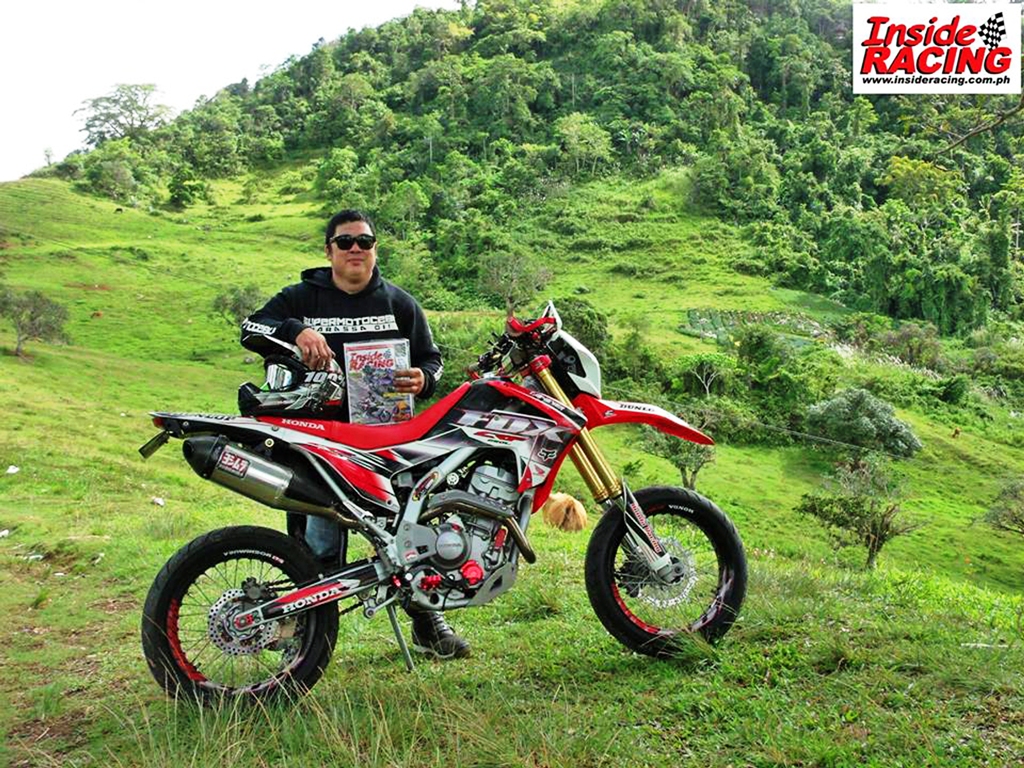 Alvin has been around motorcycles since he was in Grade 1. He used to borrow the Yamaha V50 from his neighbor and he really enjoyed riding it. From then on, he has been greatly fascinated with motorcycles. He started his motorcycling journey with his Mio, then Rouser and finally his dream bike, the Honda CRF250. Alvin works on both cars and motorcycles and has even done collaborations with Revolt Cycles in their projects. He specializes in the restoration of the electrical system, chassis repair and customization and bringing junk engines back to life.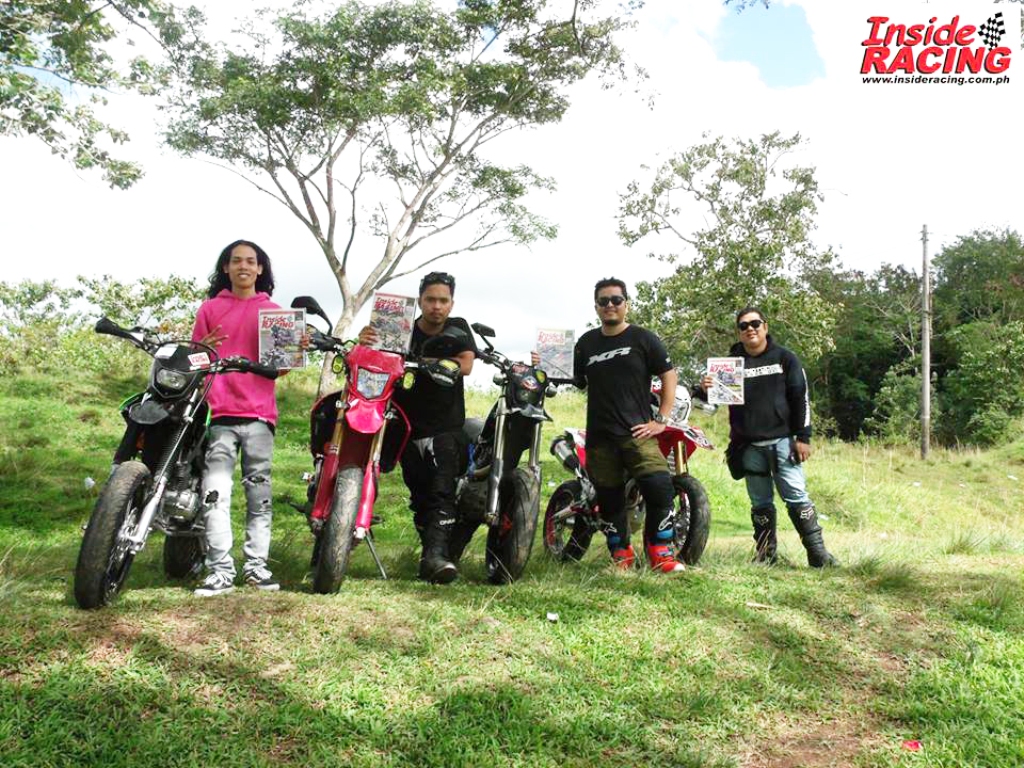 "My dad has been one of my key inspirations and influences in my line of work. My father was a motorcycle and car enthusiast, so at an early age I have been around cars and motorcycles. I started out as a taxi driver and did it for 4 years. Slowly but surely, I was able to start my own taxi business. I serviced the taxis myself. I usually got bored when there were no cars to fix so I started fixing habal-habal motorcycles. Eventually, word got out and I started to service more and more motorcycles of different makes and displacements. I studied a lot of courses but was never a degree holder. I learned through study, experience and lessons from my father. I have studied FYI electronics, electrical, automotive, machine shop, drafting and even agriculture. Despite having no certification, I am proud to say that I can do excellent work due to my studies and experiences and a lot of customers have confidence in my skills." Alvin shared.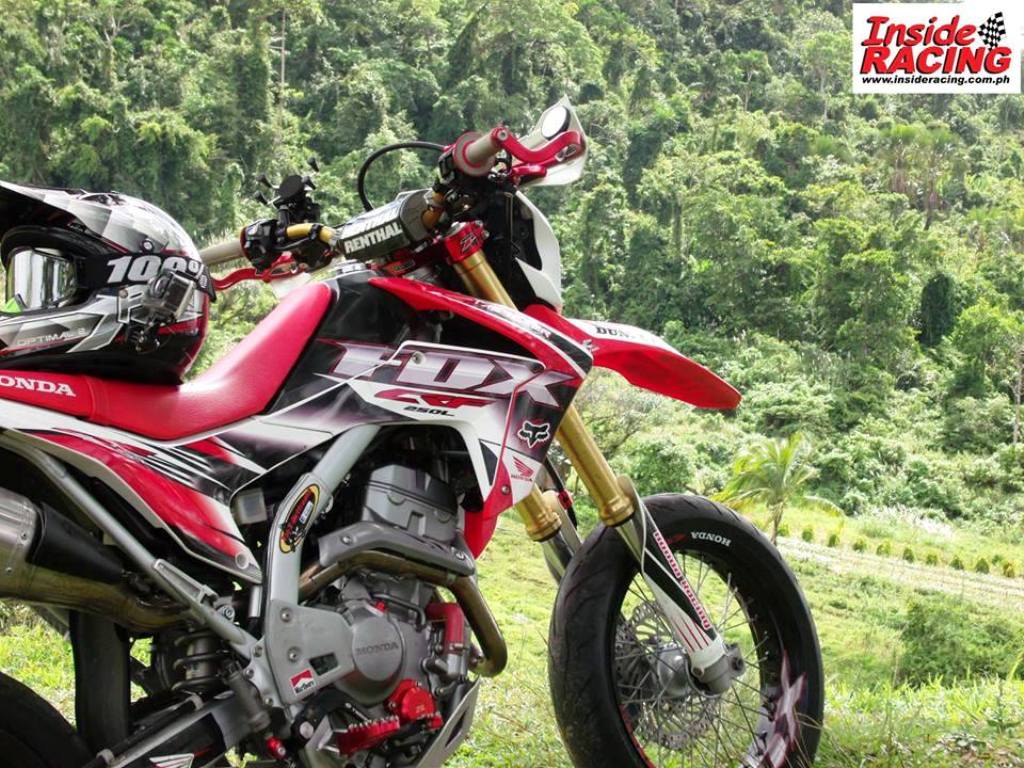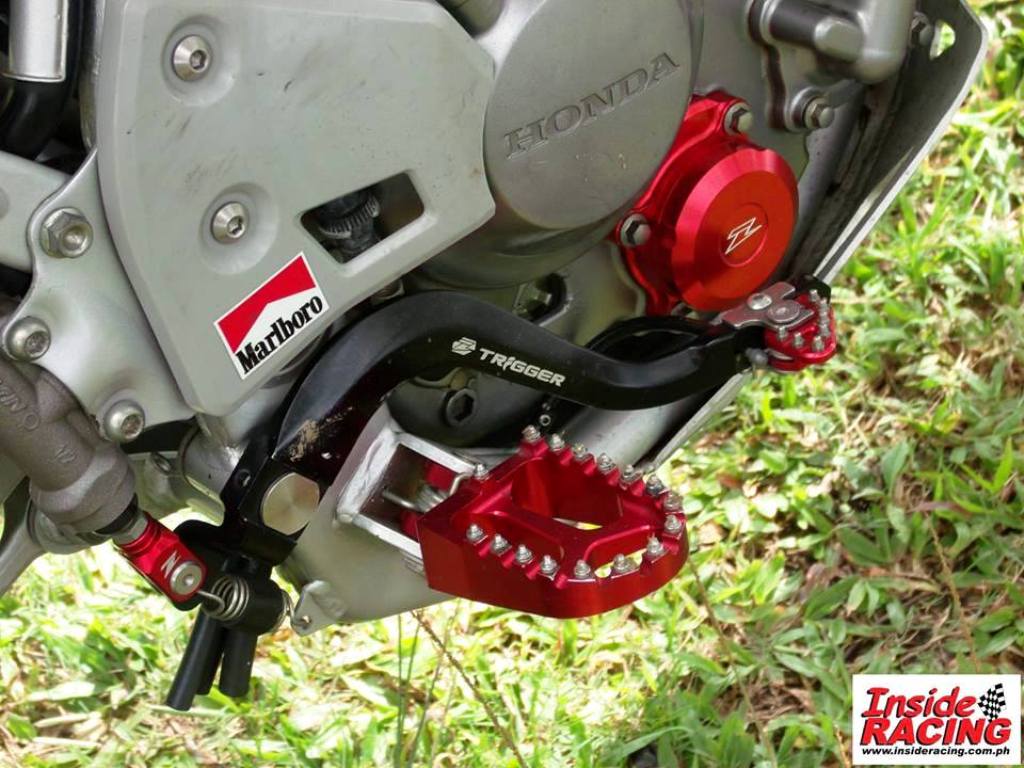 The bike is loaded with a wide array of Supermoto aftermarket parts and goodies such as the Zeta triple clamp, Zeta brake lever, Zeta clutch lever and Zeta handguard with flasher. The bike also uses Renthal fatbar handlebars. Alvin opted to upgrade the stock shocks with Racetech conversion springs. For the wheel set, he used Sumo wheels wrapped with Diablo Rosso Tires. He also made performance upgrades starting with the RS4 full exhaust muffler Ejk power commander, K & N washable air filter, CBR250R ECU, CBR250R throttle body, EBC and Barnett clutch. He upgraded the stock chain drive to Supersprocks USA rear sprocket, RK gold chain and JTF 13t engine sprocket.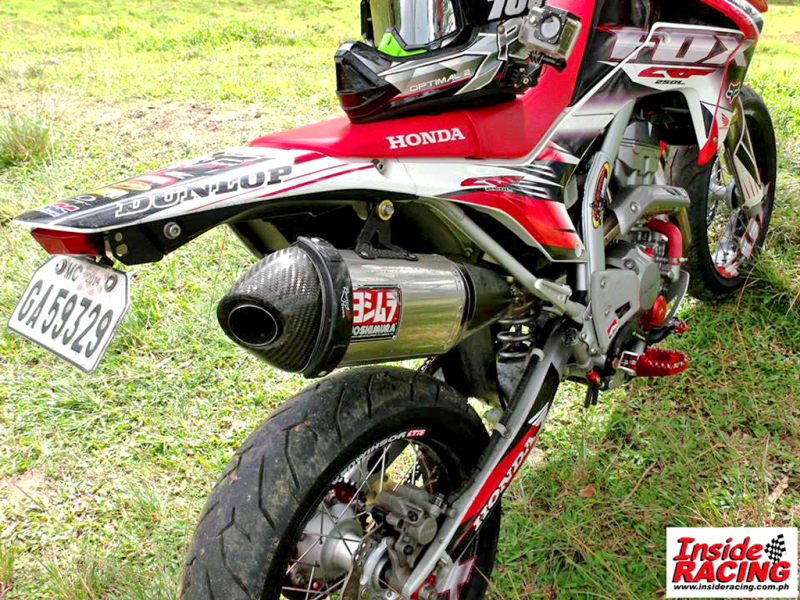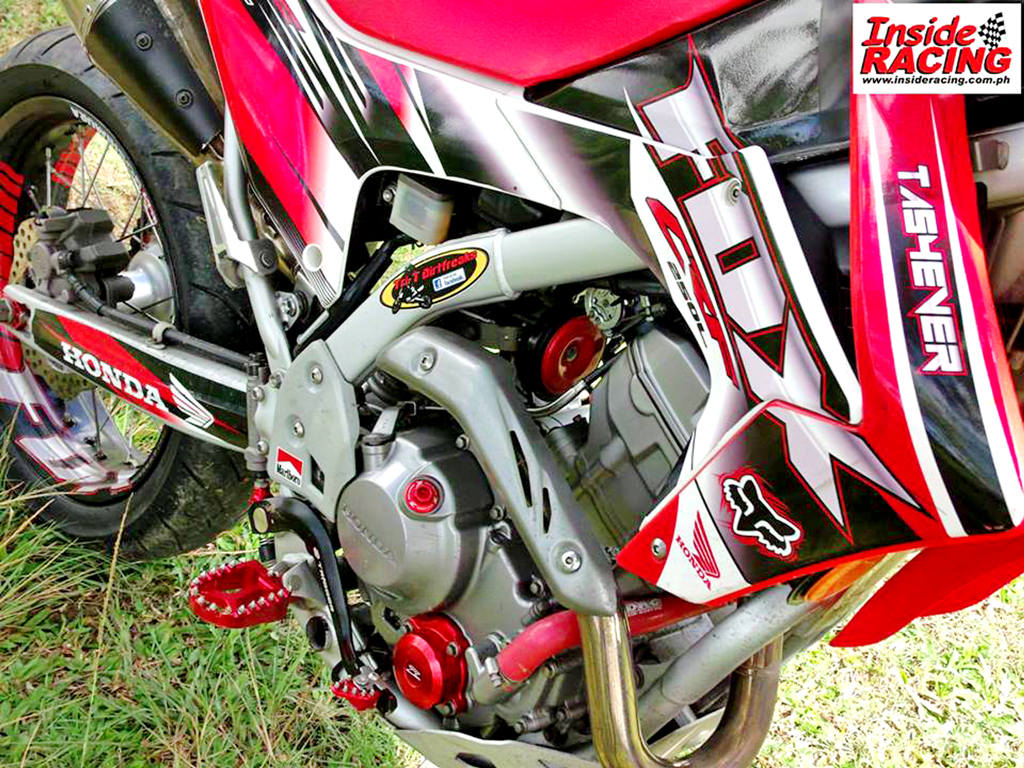 When asked how did the "Mad Scientist" moniker came to be Alvin said, "It was actually started by Mr. Clark Jueco. He noticed that I can let the engine crank without using the CDI. I can transition from bike electrical systems to car electrical systems. I can do customization to the electrical setup so out of the blue, Mr. Cueco said that I was like a Mad Scientist and ever since then the moniker stuck."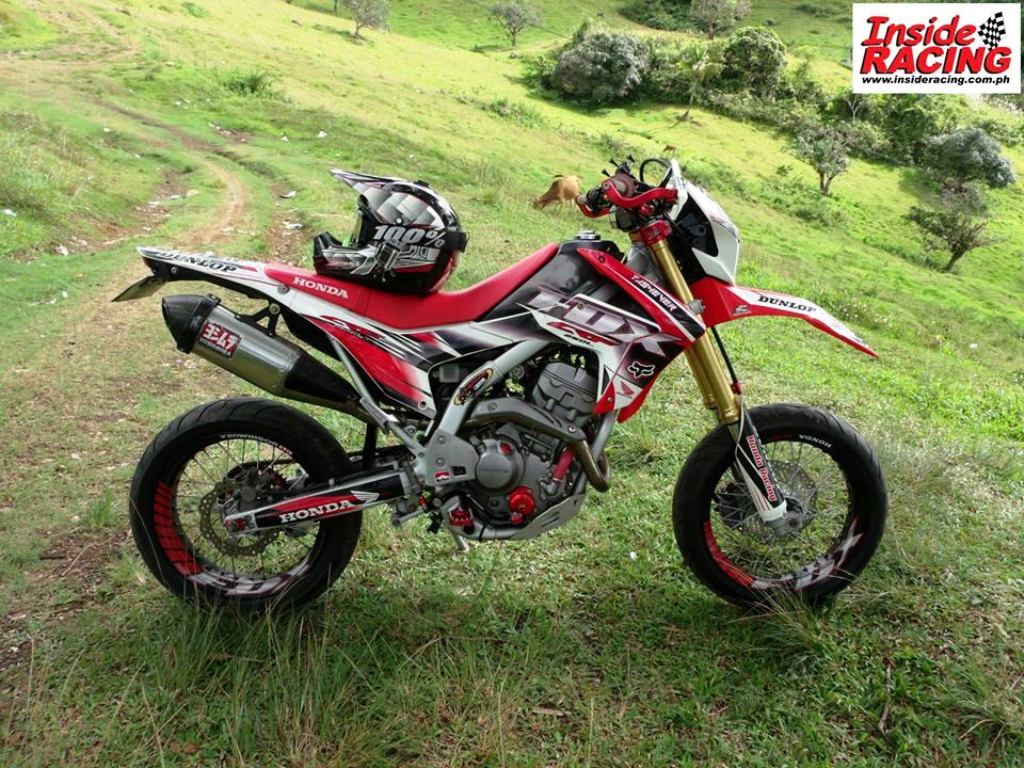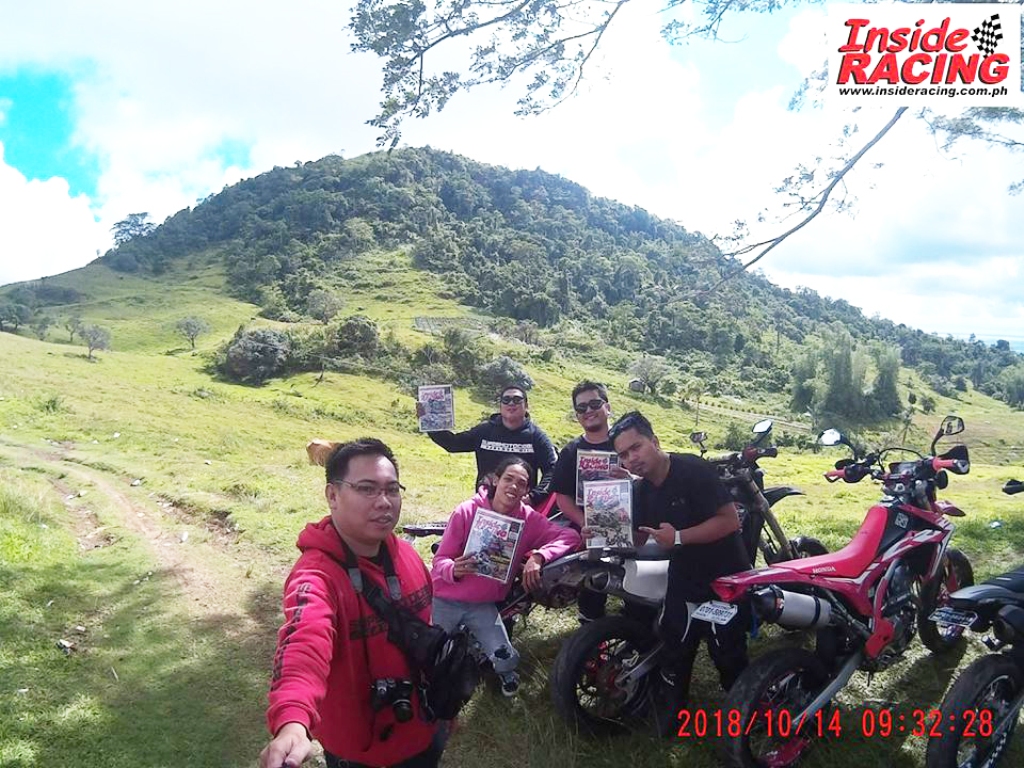 "I would like to thank Mr. Tim Van Hemelen of Tri-T Dirtfreaks, Mr. John Montuya and Mr. Clark Jueco for they have been instrumental to my success. They have been the persons behind my success. Thank you to my bros from Supermoto Cebu – SMC, my bros from the Honda CRF250l Philippines, Amanda Jones Taxi, my crew at MadSci Garage, all my friends and customers who trusted and believed in me and my family who supported me through thick and thin. Thank you so much love you all. Thank you to InsideRACING Magazine for featuring my beloved bike," expressed Alvin.
Parts and Accessories Used
Zeta triple clamp
Zeta brake lever
Zeta clutch lever
Zeta handguard with flasher
Renthal fatbar
Racetech conversion springs
Sumo wheels
Diablo Rosso tires
RS4 full exhaust muffler
EJK power commander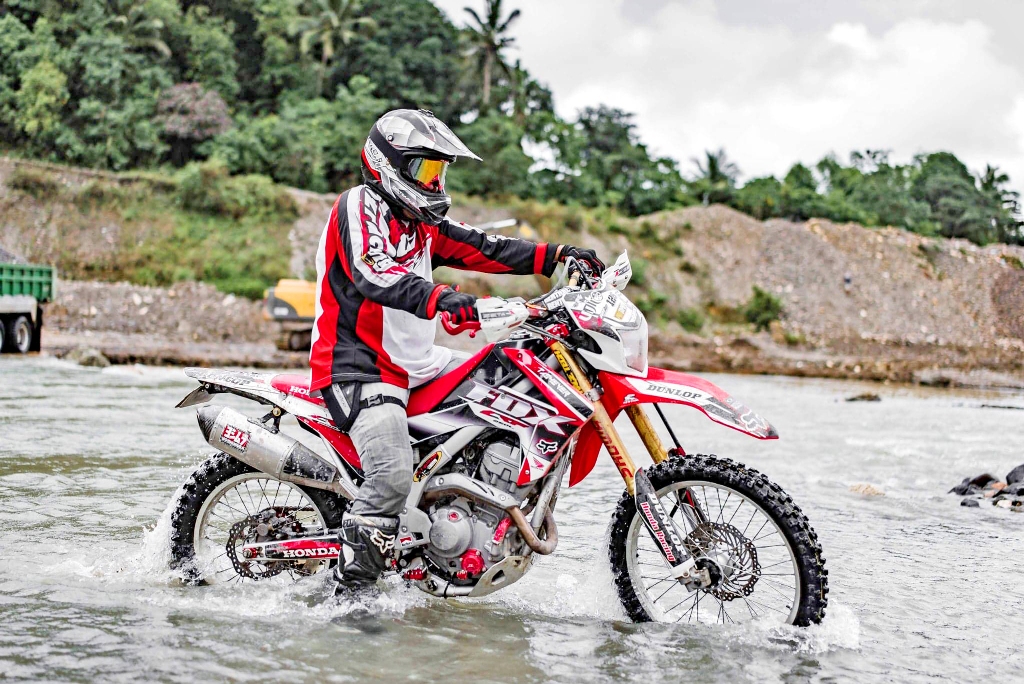 K & N washable air filter
CBR250R ECU
CBR250R throttle body,
EBC and Barnett clutch
Supersprocks USA rear sprocket
RK gold chain
JTF 13t engine sprocket
DRC tail tidy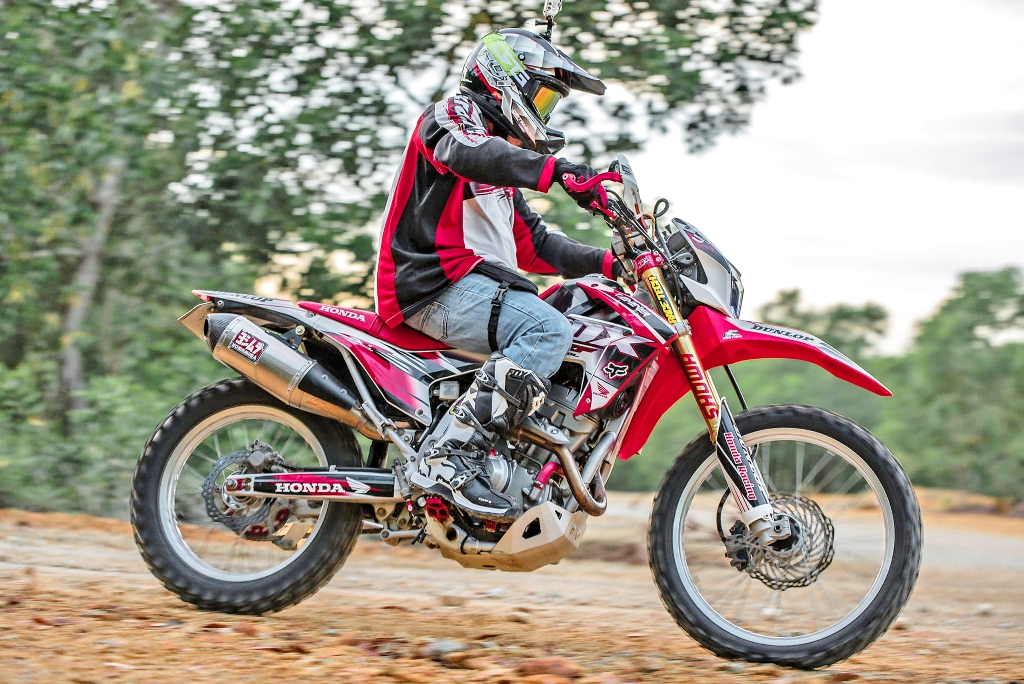 This was published in InsideRACING Magazine Volume 16 Number 12
Thank you for visiting insideracing.com.ph.While you are here, kindly don't forget to click on our advertisers, visit their site and consider them for your motorcycling needs. It will help us a lot.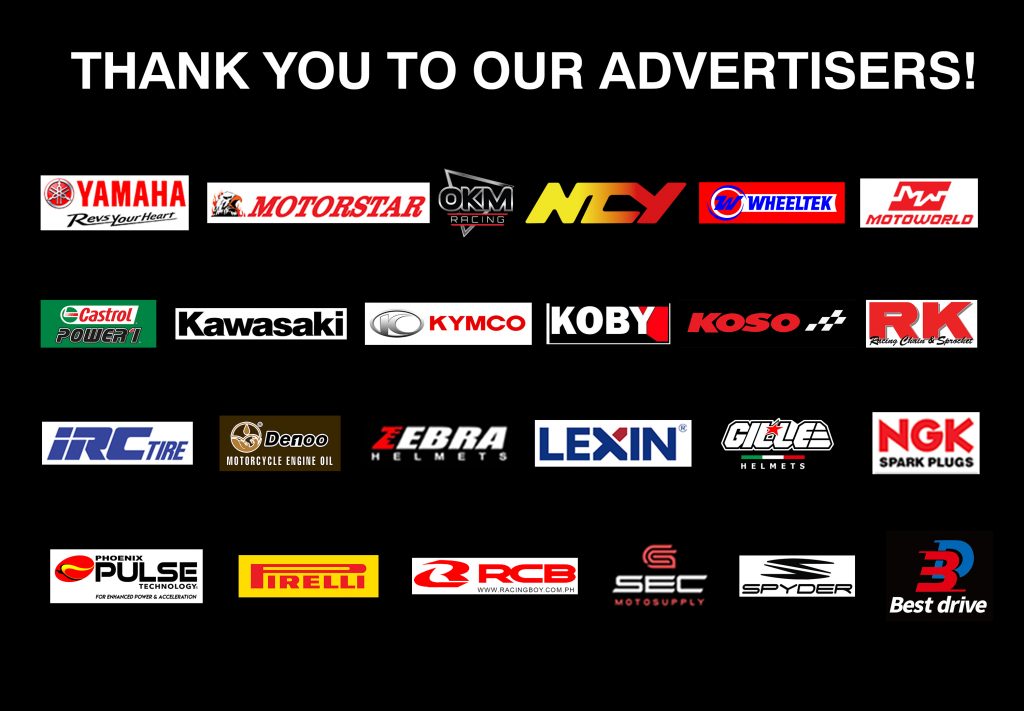 You can also order a copy of our monthly print magazine for more riding contents to read and enjoy at your leisure anytime by clicking here.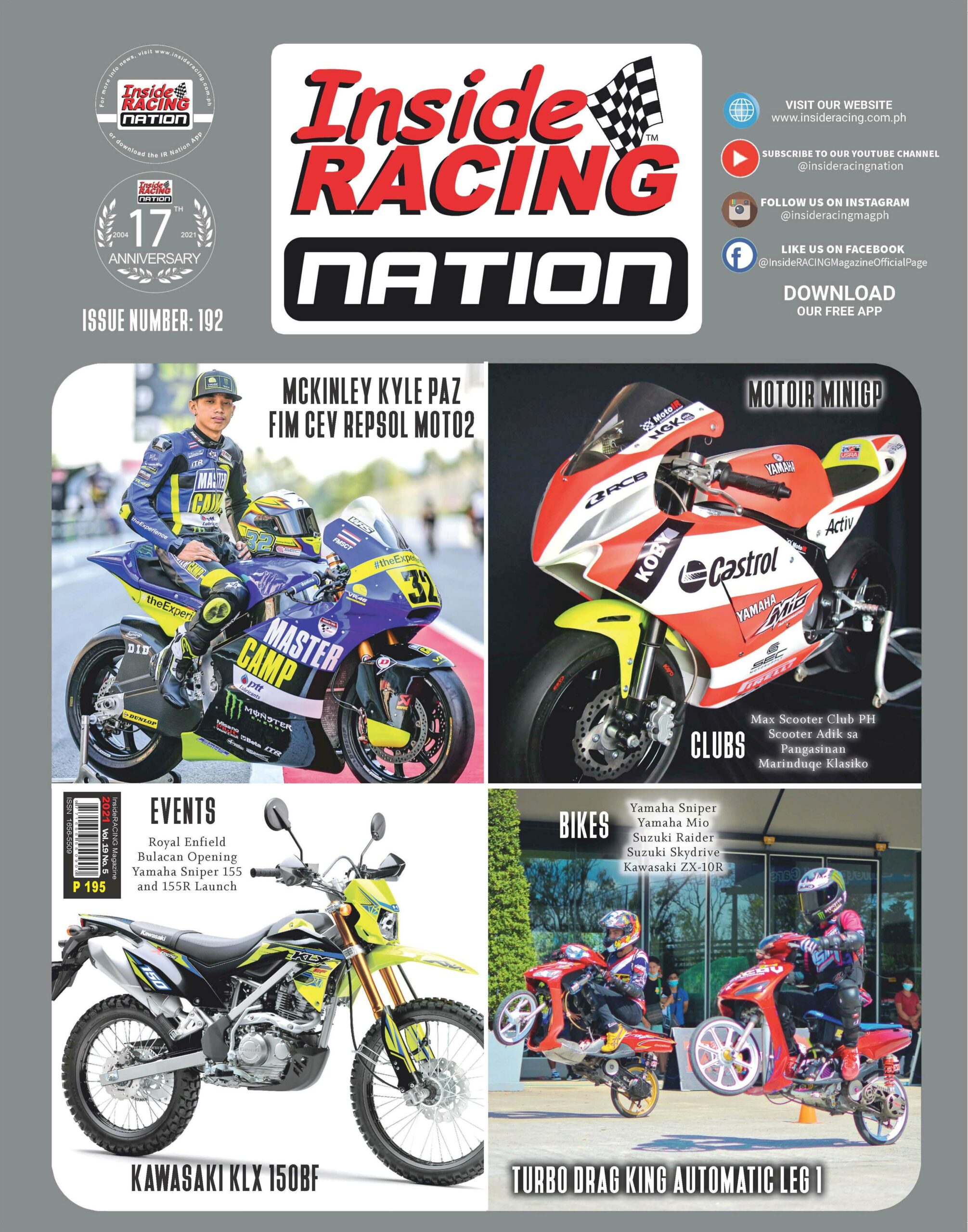 You may also express your thought below through the comment section. You may also follow us on Facebook, on Instagram @Insideracingnation or subscribe to our YouTube channel.