Rare Ducati Mike Hailwood & Paul Smart replicas spotted at MOA
Date posted on May 30, 2019
Share this
The 2019 Monster Day was organized Ducati Philippines last May 25 at the SM Mall of Asia grounds.
The annual event traditionally held in February, previously visited other local lifestyle hubs like the Rockwell Powerplant Mall, Promenade Greenhills, Alabang Town Center and last year, The Fort in BGC Taguig.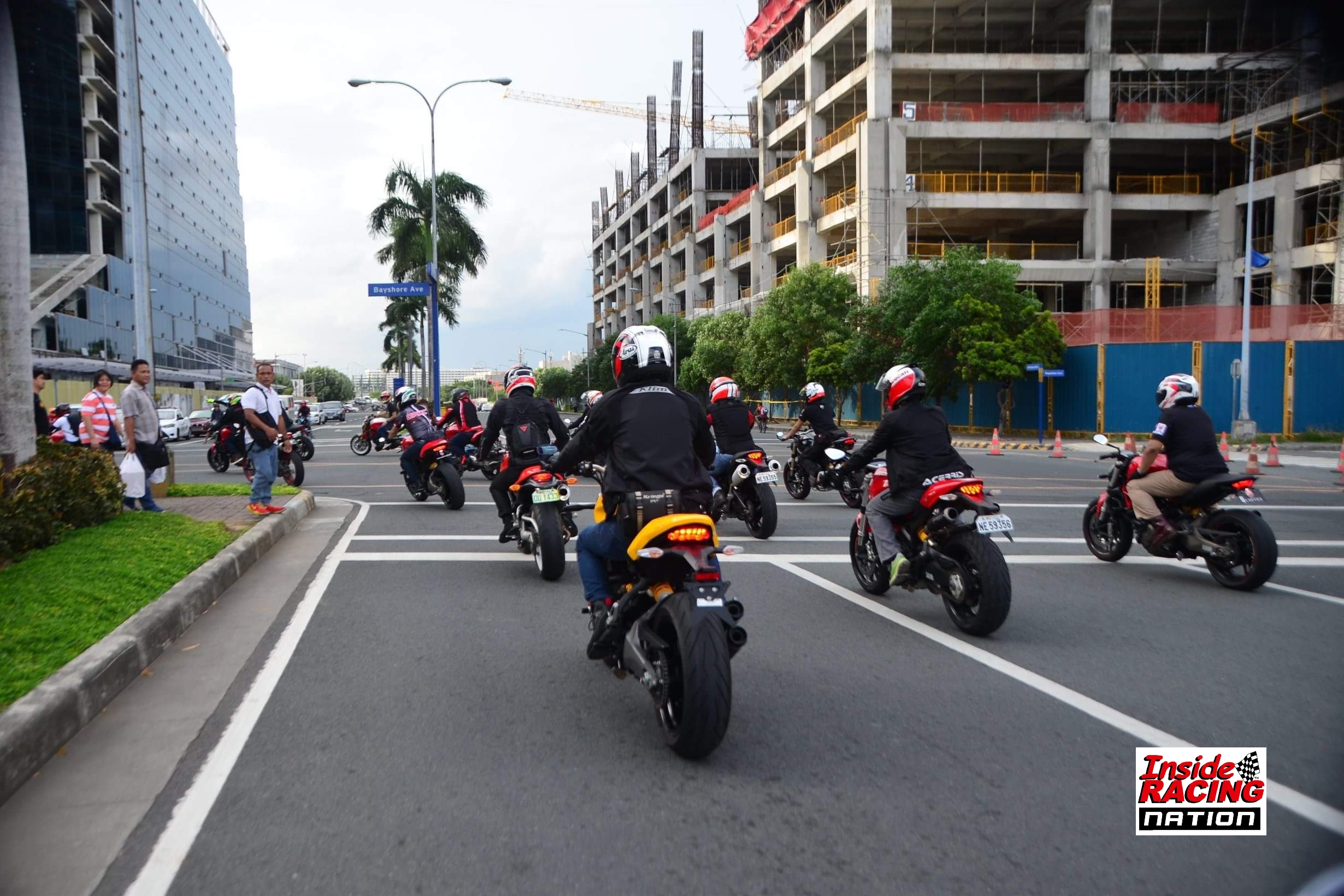 Riders from the North converged at Ducati Manila in Katipunan while those from the South met up at Ducati Alabang before both groups then rode and met up at the MOA's iconic globe rotonda for the traditional group photos.
There, they were joined by Ducati Asian Superbike racer TJ Alberto who led the groups of Monster owners with an inspiring wheelie. Also present was ARRC racer Troy Alberto. After a few minutes, everybody proceeded to the nearby MOA open grounds for the Monster Day festivities.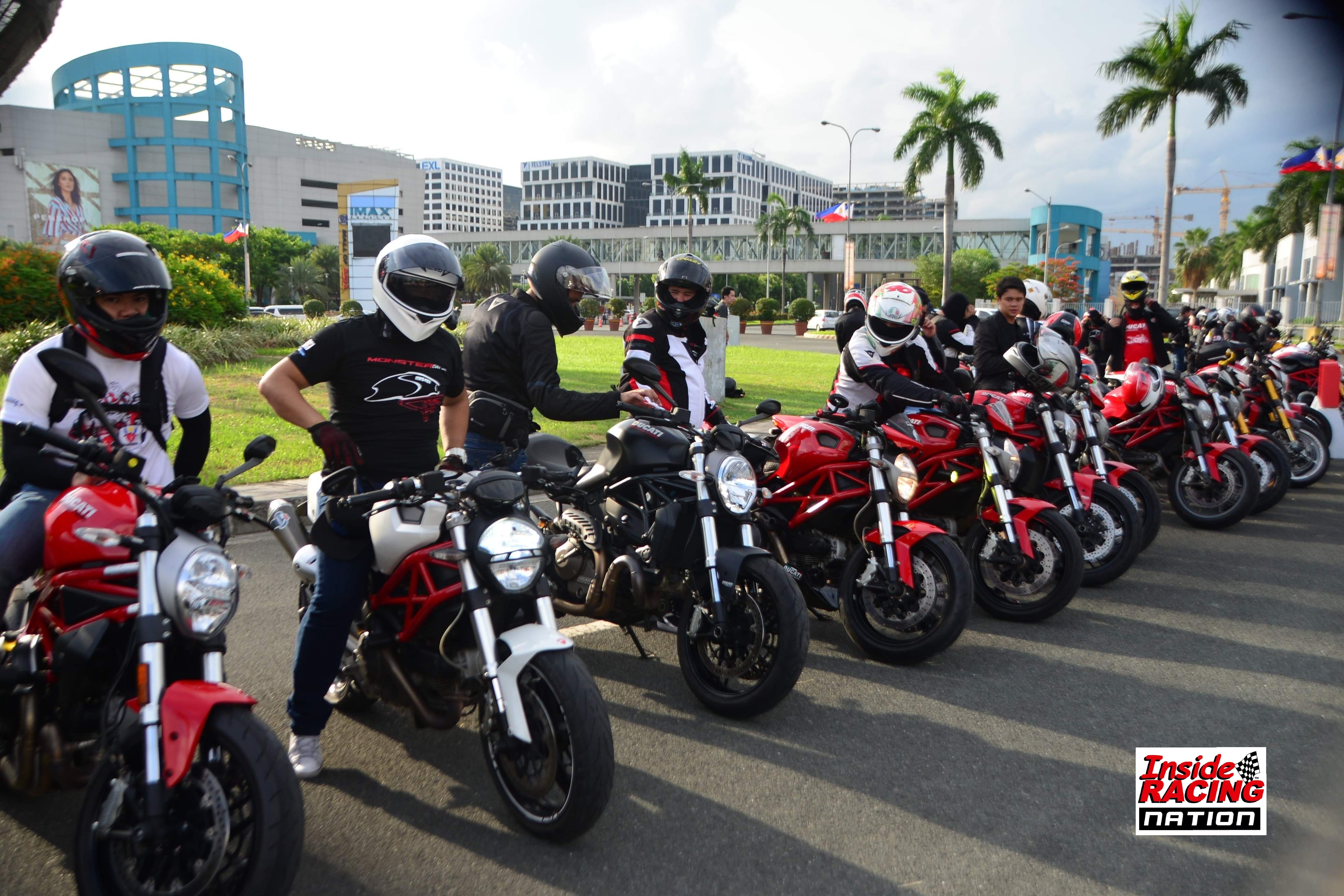 Aside from Monster owners, the event also welcomed other Ducatisti with their Panigales, Scramblers, Diavels, Multistradas, Hypermotards, SuperSports, GTs and many more classic and contemporary Ducati motorcycles.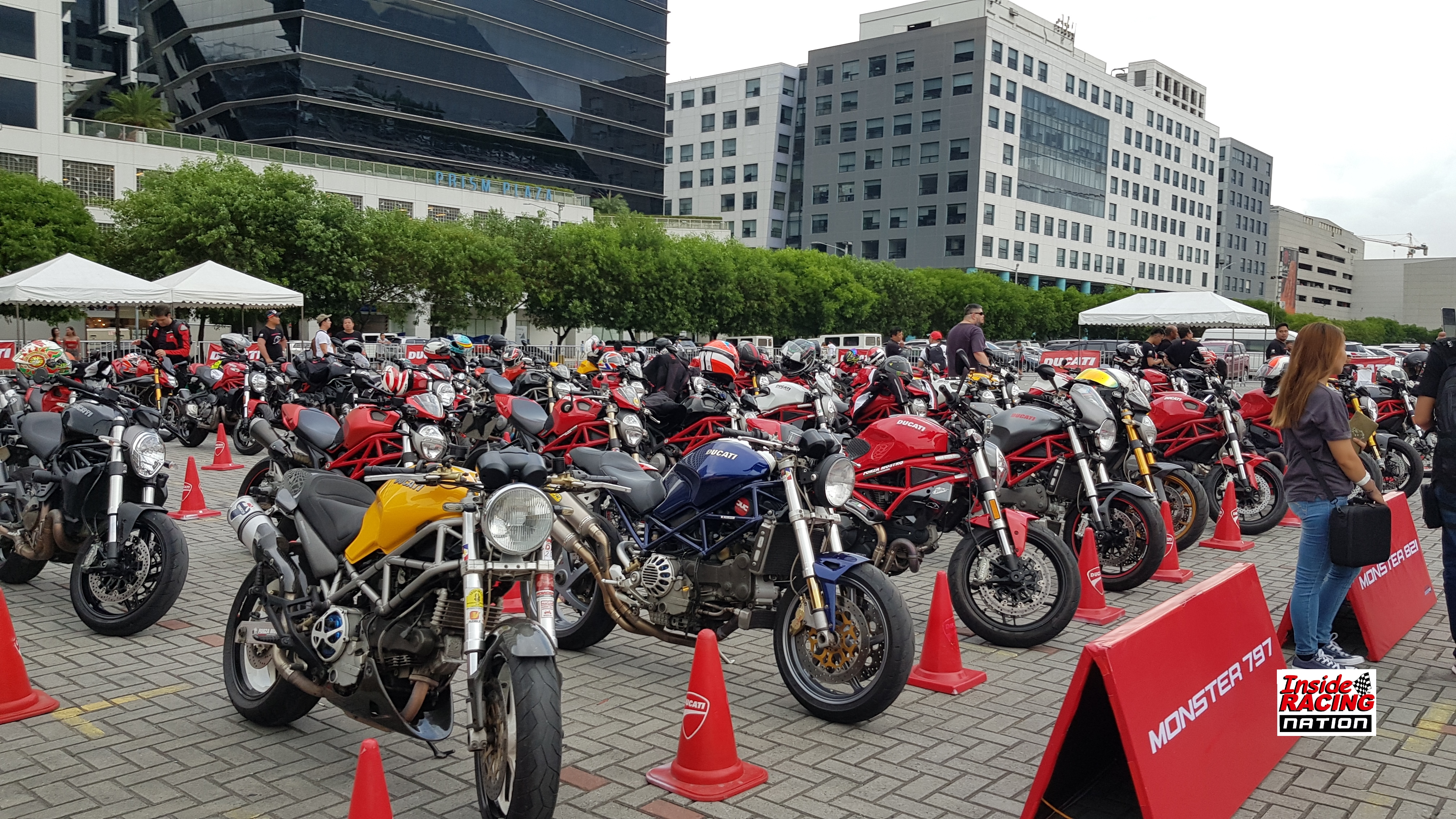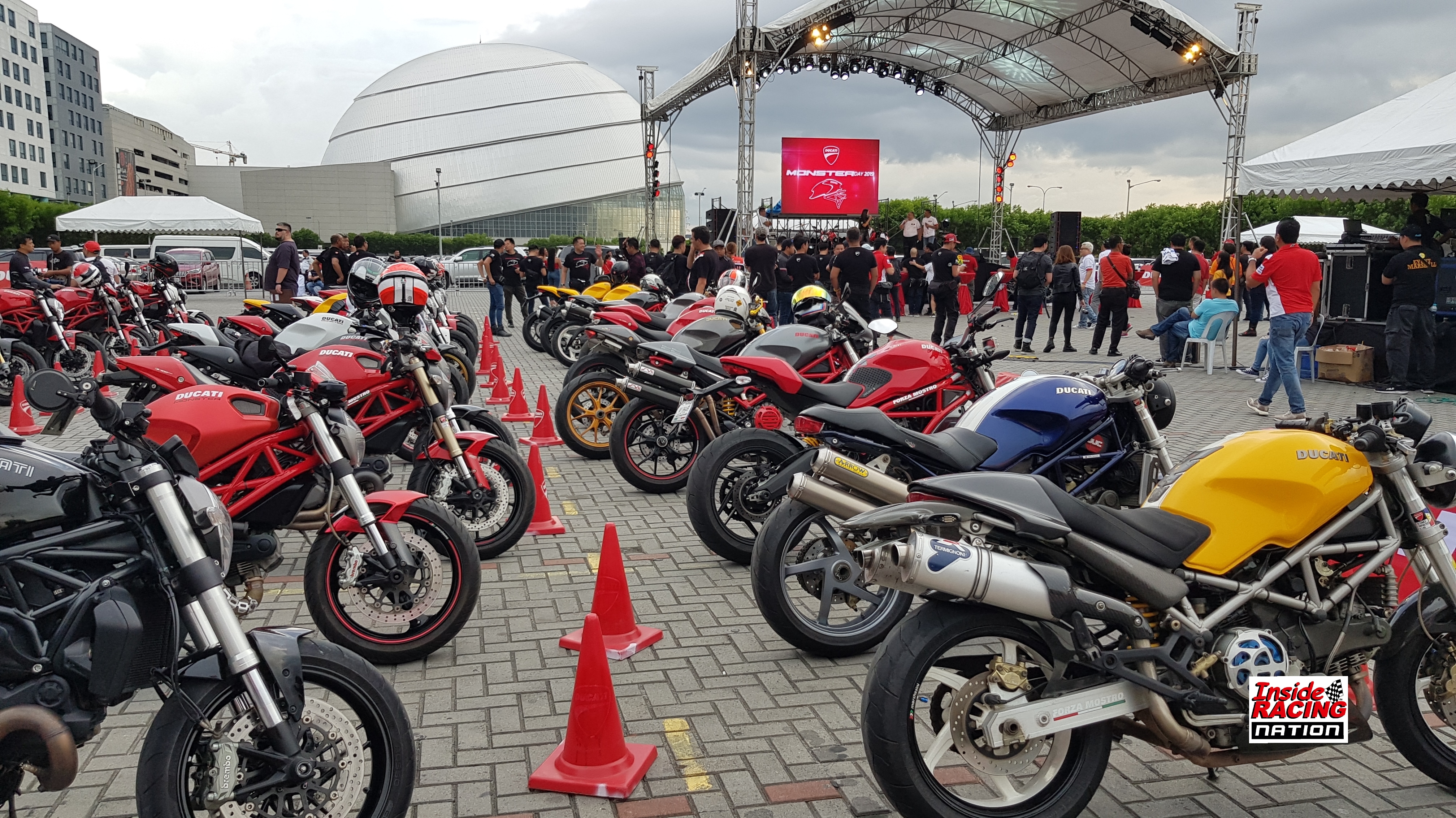 Although there were not that many celebrities like in previous editions (probably tired from the recent election sorties) their absence was more than made up by the rare and interesting bikes that came to the event which delighted the hardcore bike enthusiasts.
There were more than one rare GT1000s produced by Ducati from the mid-2000's before retro bikes were in vogue. Among them was a very pristine Paul Smart replica wearing Paul's glorious Imola 200 colors.
But for us, the most interesting bike was a rare 1980's bevel-drive Ducati 900 MHR (Mike Hailwood Replica) wearing the colors of the bike he used to win his comeback race, the 1978 Isle of Man TT. Produced from 1979 to 1986, the 900cc air-cooled L- Twin MHR was an important model for the Ducati brand as it saved the company from a time it suffered from weak sales and rejuvenated Ducati as a racing-oriented brand. It convinced its owners to continue producing motorcycles at the now historic Borgo Panigale plant.
The particular model belongs to Bikers Unlimited rider Jeff Chan and is actually for sale. A great find for the genuine Ducati collector indeed!
Of course, there were the coveted Loudest Monster and Best in Show Awards, Monster stunt demonstration and burnouts, Highest Mileage,  live band as well as the entertaining Bike Wash by the alluring Ducati babes.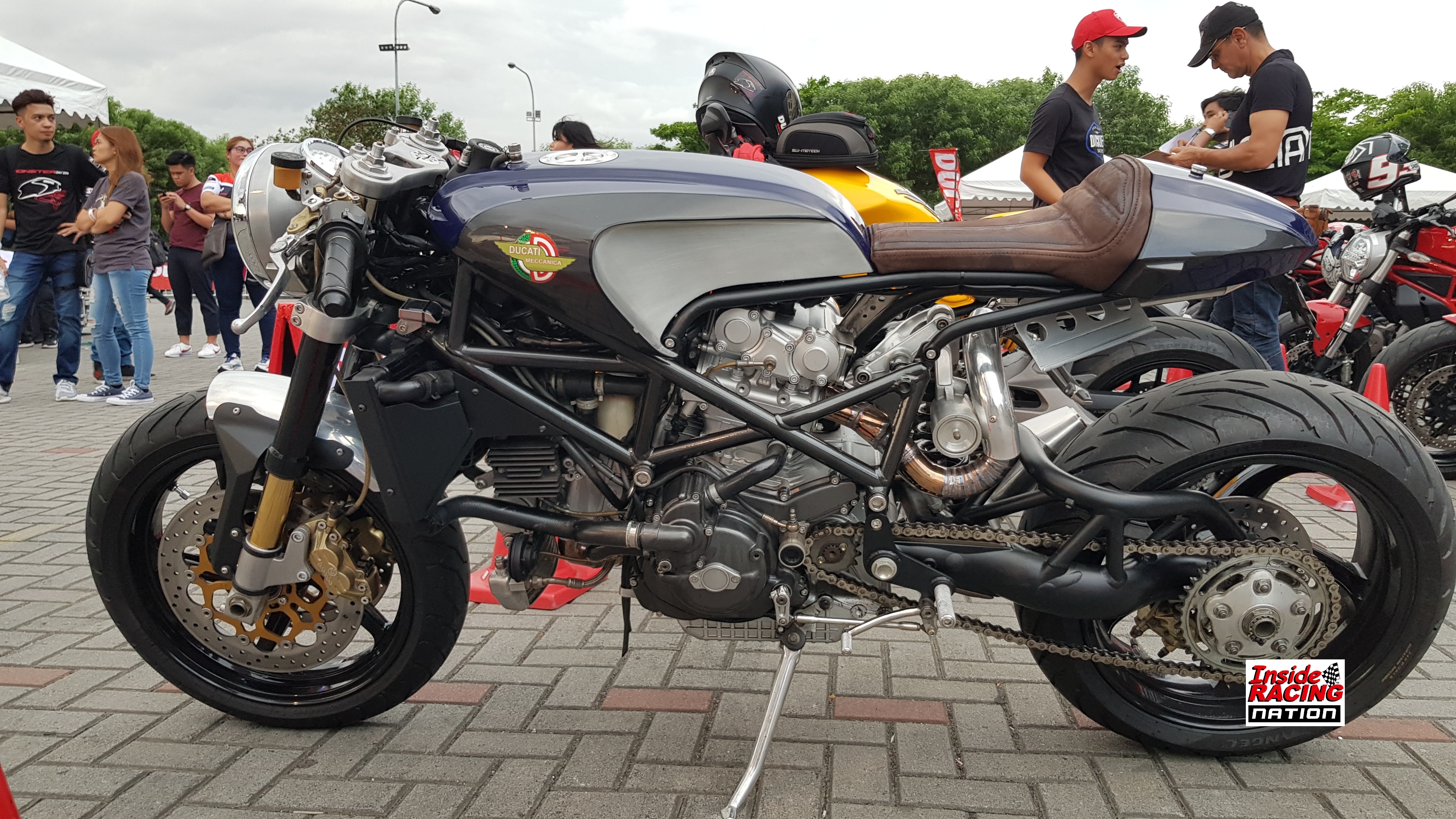 "This is our annual Monster Day! It's a celebration of the Ducati Monster and all that it stands for –  basically enjoyment of riding, good family fun, brotherhood and camaraderie. Hope you guys can join us every year. Thank you!" said Ducati Philippines' GM Paulo Ortanez.
The original Monster was first produced by Ducati in 1993 and became its bestselling model that not only saved the company, but allowed Ducati to grow into the premium lifestyle brand that it is now. Designed by Miguel Angel Galluzi, the Monster is a muscle bike characterized by its aggressive stance, naked styling, steel trellis frame and V-twin engine.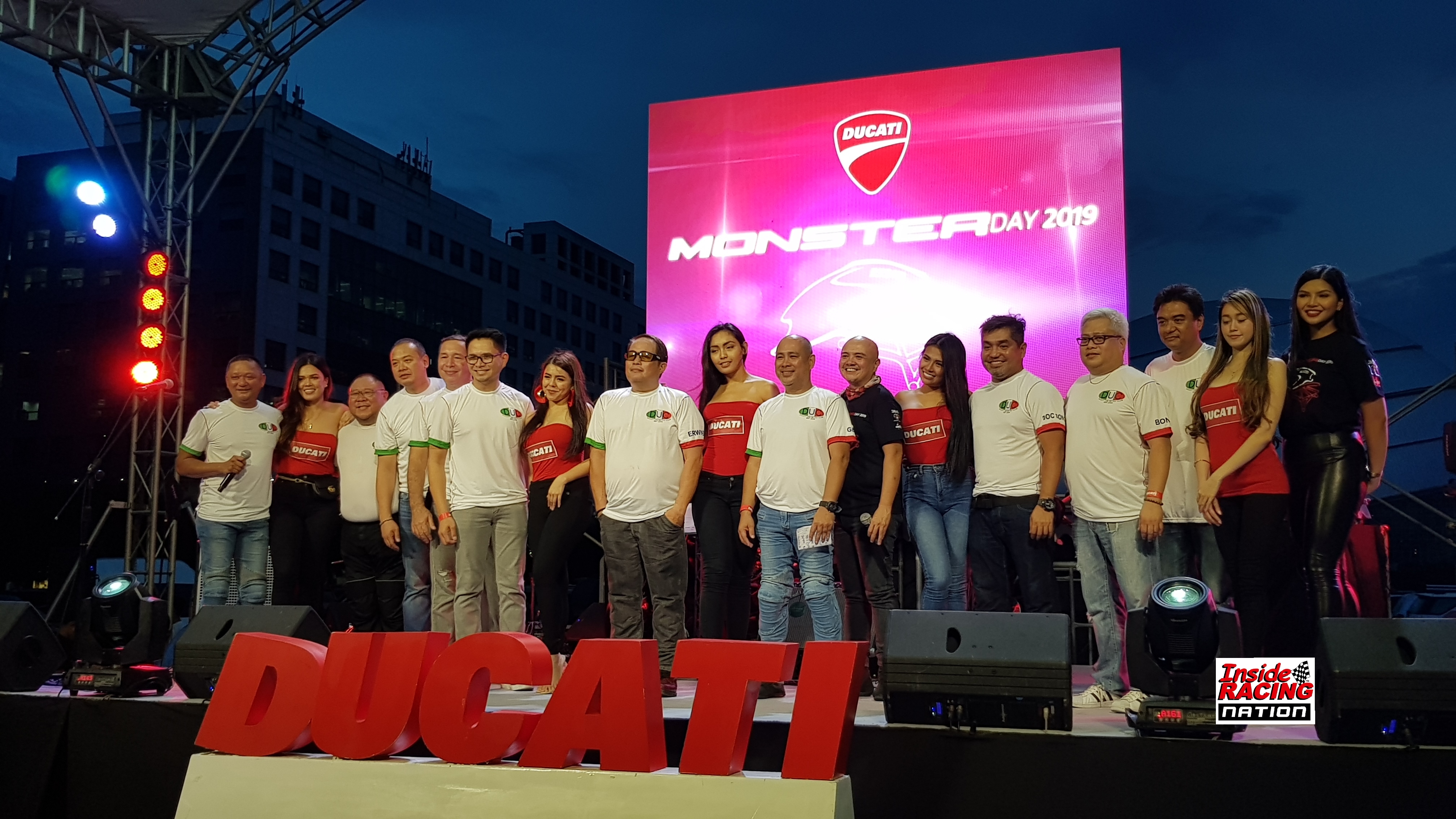 Originally available only as 900cc model, the current Monster line up include the beginner-friendly Monster 797 with traditional air-cooled engine and ABS, the technically modern Monster 821 and the flagship models Monster 1200 and 1200R equipped with all of Ducati's electronic riding aids. To get a taste of the Ducati Monster lifestyle experience, you can drop by any Ducati showroom to book a test ride. Who knows, you might end up joining next year's event not as a spectator but a participant!
Congratulations Ducati Philippines and see you again at the 2020 Monster Day!