Record-breaking Number of Riders Supported Motorsiklo Xklusibo's 7th Anniversary Celebration in Tagaytay
Date posted on August 30, 2016
Share this
Motorsiklo Xklusibo, a radio program dedicated to the motorcycle industry and community, celebrated its 7th anniversary at the Tagaytay International Convention Center last August 28. The event dubbed as "Swerte sa Siete", was very successful with the attendance of more than 8500 riders, a higher figure than last year's participants.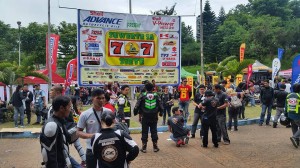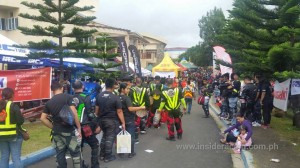 Sponsor booths with activities, games and discounted items were all enjoyed by the riders. Entertaiment was provided by Shell Advance and Kawasaki. The rider clubs also prepared intermission numbers and expressed their gratitude and congratulations to Mr. Edwin Go and Motorsiklo Xklusibo. Some rider clubs even came from as far as Isabela and Samar and took the long journey to join this reunion.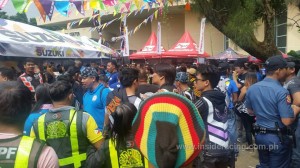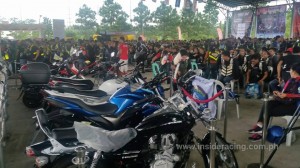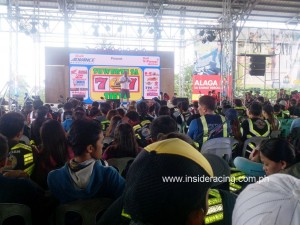 Many items were given away thru a Spin a Prize game and nine and half motorcycles were raffled off. Motorsiklo Xlusibo's 7th Anniversary was presented by Shell Advance and Shell V-Power and supported by Honda Philippines, Kawasaki Motors Philippines, Suzuki Philippines, Yamaha Motor Philippines, Norkis Haojue, Ropali Motorcycles, Motorstar, TVS, Wheeltek, PMR, InsideRACING, Motoworld, Samurai, Osaki, Sum Racing, MTRT, Pirelli, SSS Sprockets, Motobuy, NHK, Motoactive Racing Boy, Grab Bikers, Faito, Abus Locks, IRC, Spyder, Mizzle, FDR, CST, Euromina Kopiko, JM Mirasol, Zebra, HNJ, Bank of Makati, ARQ Curtains, Amaron, C
ycleSeal, Clark International Speedway, GPR, Guanzon, Ducati, TechWarez and Philippine Businnes Bank.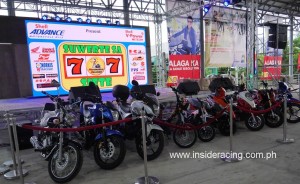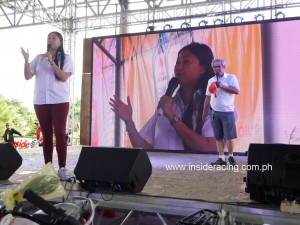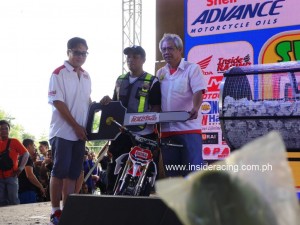 More details and pictures in InsideRACING Magaz
ine soon.