Relativo, Chang and Laude Fastest in Second MotoIR Practice Day
Date posted on November 9, 2020
Share this
The second MotoIR Practice Day pushed through last November 7. The event was organized by InsideRACING Nation in partnership with Zebra Helmets, Denoo Motorcycle Oil, SPRS Speed-R Philippines and LEXIN drew more participants. It was another fun Sunday at the Carmona Race Track.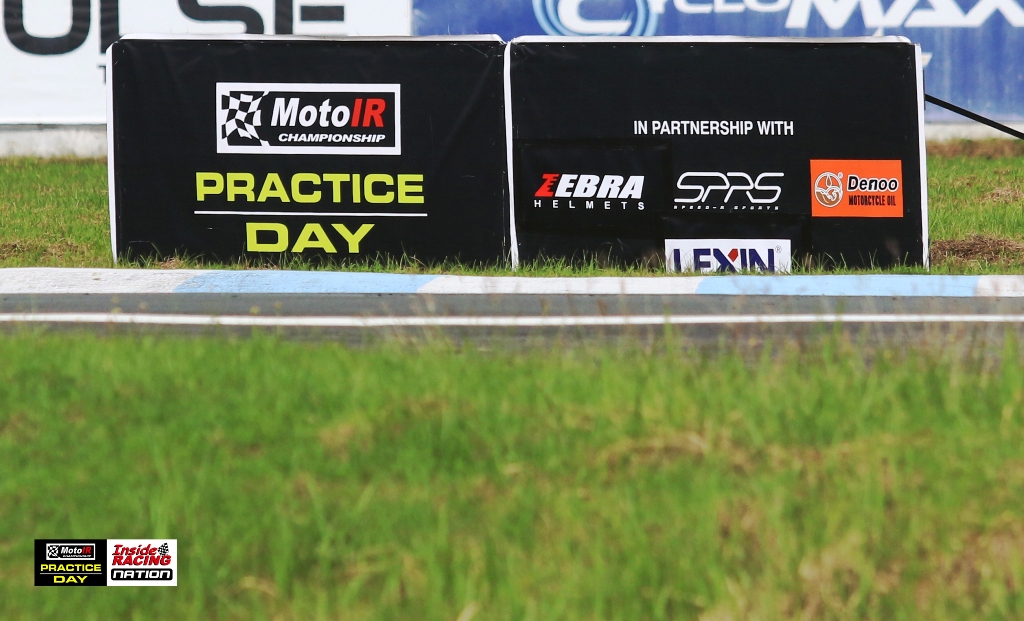 The event was live streamed again on InsideRACING Nation's facebook page and the sessions were timed starting on Session 3.
The Automatic category featured beginner riders on Yamaha scooters. Team Sumulong/99 Workshop rider Lei Peeno Chang, brother of renowned racer Kerwin Chang, was the fastest in the said category when he clocked in 52.973s in their third session. In the fourth session, Chang was the fastest again with a time of 54. 144s. Session 5 saw a different time leader as Rupert Jann Canoy of Highrisk Racing Team got the 56.925s best lap time. Other Automatic category participants were Jake San Pedro, Ivan Sherwin Bien and Justin Bisares of IS309/Project M team and Alfredo Sandoval Hao of Bouie Moto Tuned. Bien rode a Yamaha NMAX while the rest of the Automatic class riders used Yamaha Mio scooters.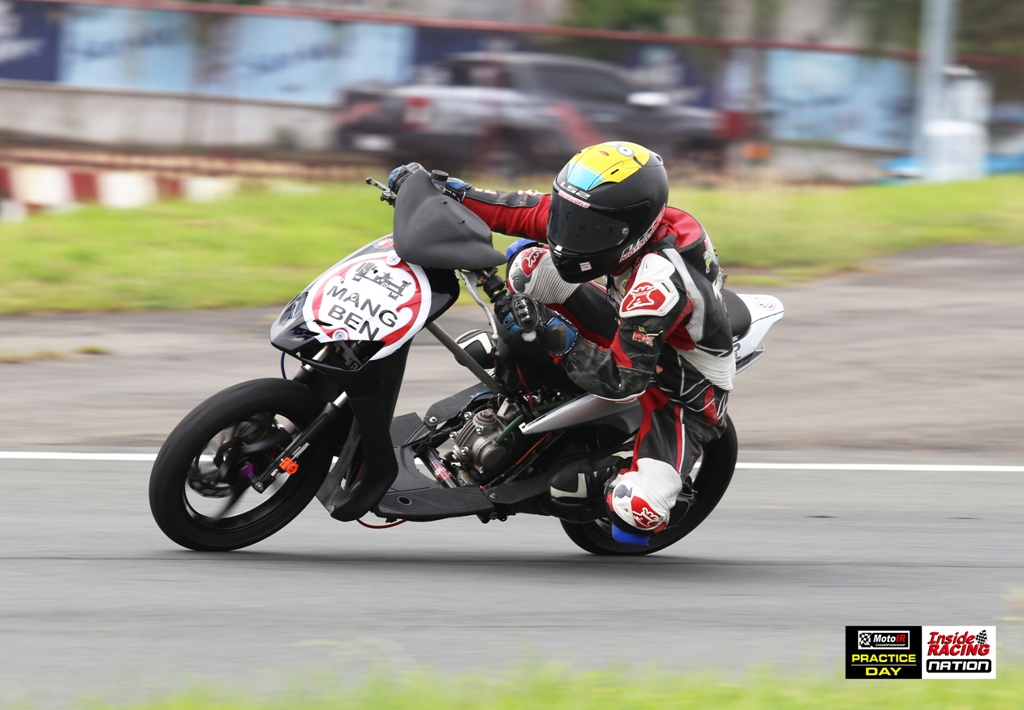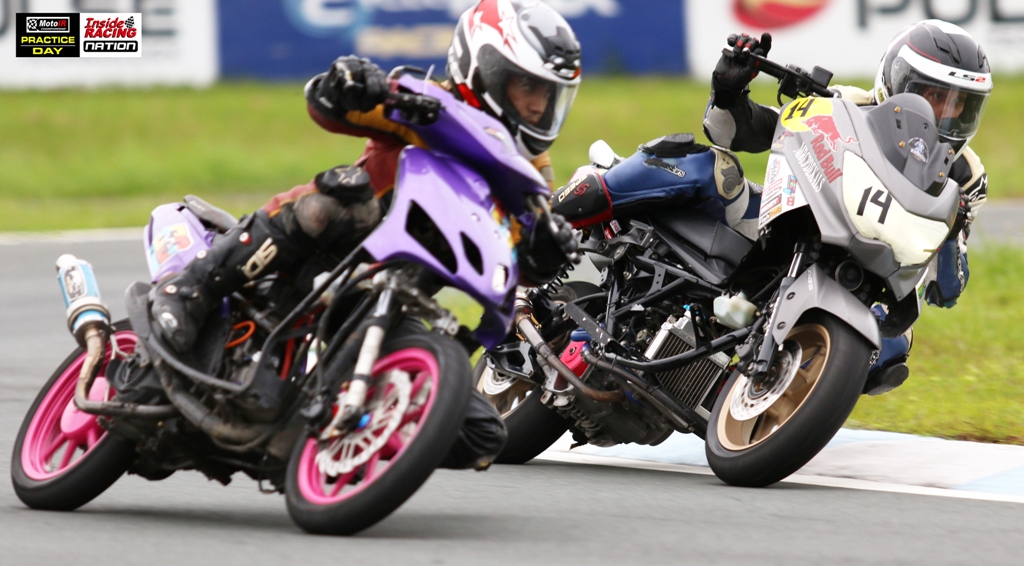 Automatic Group time results



Nine riders participated in the Underbone group. These were expert riders Gian Carlo Mauricio of JVT, EJ Sobretodo of Suzuki V-Man and Victor Laude of Team Sumulong, Intermediate rider Mark Djereck Ondillo of SEC Motosupply-Yamaha Philippines, Novice riders Joseph Toledo of Motortrade-RSV-Suzuki and Joseph Allen Magalit of Datatec Philippines and Beginner riders Ian Samson, Melchor Tura and Kevyn Angeles of IS309/Project M and Vincent Bellen of SEC Motosupply-Yamaha Philippines. Sobretodo, Toledo, Samson and Angeles were on Suzuki Raider motorcycles while Laude, Magalit, Bellen and Ondillo rode Yamaha Snipers. Mauricio used a Honda RS150. Laude was the fastest among the underbone riders that day with a best lap time of 48.295s in Session 3, 48.838s in Session 4 and 48.283s in the finals session.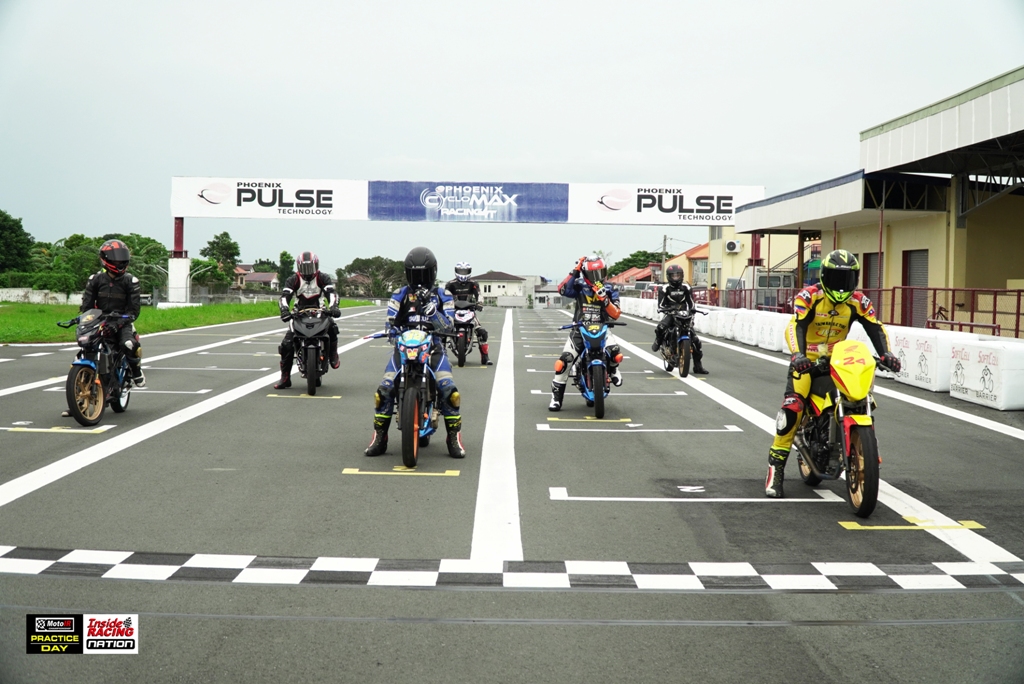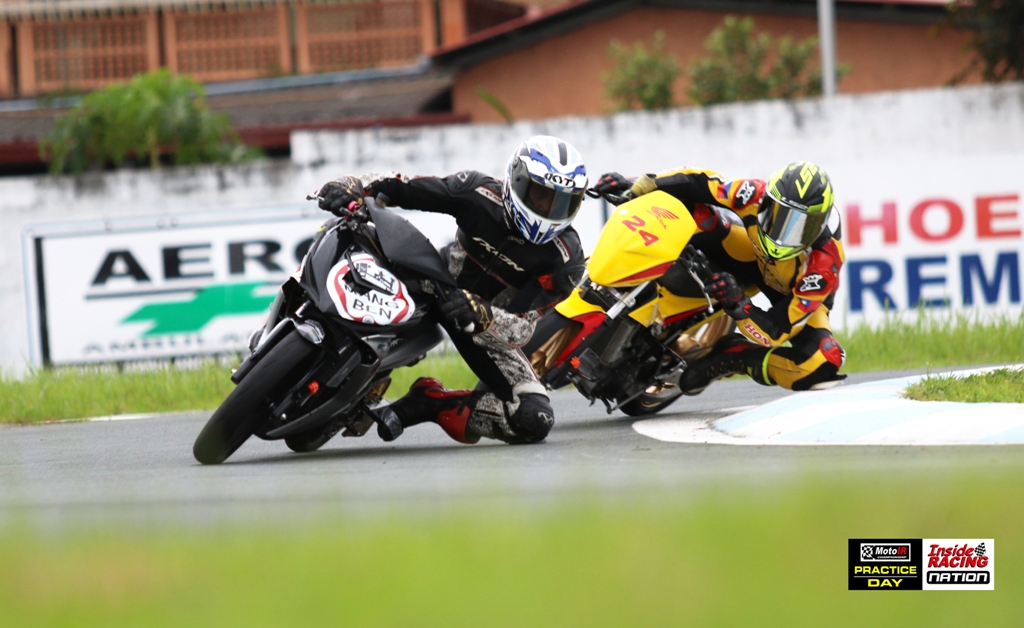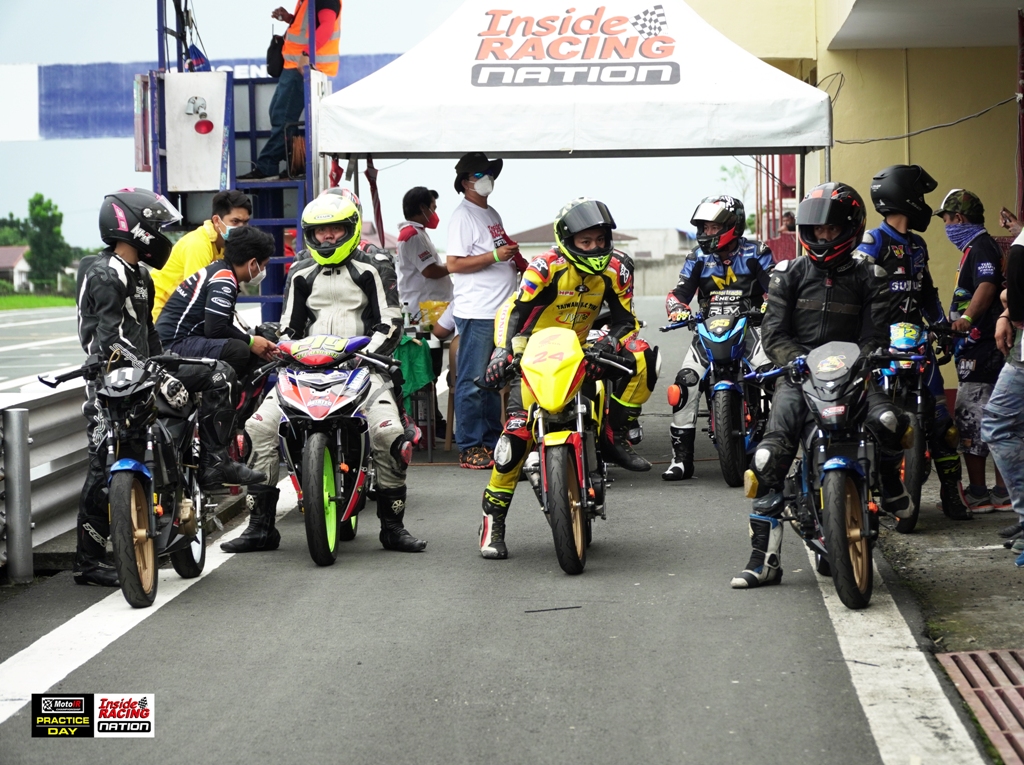 Underbone group time results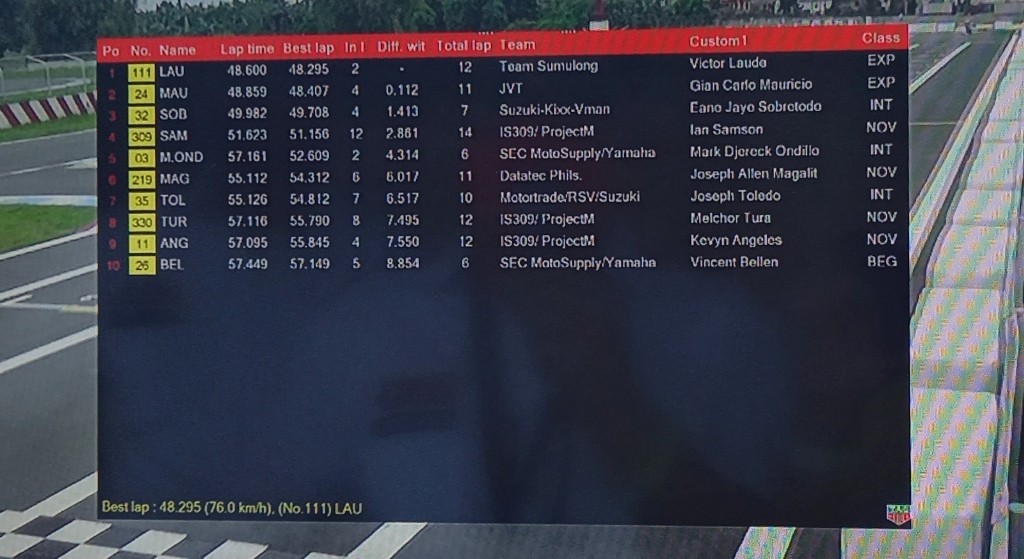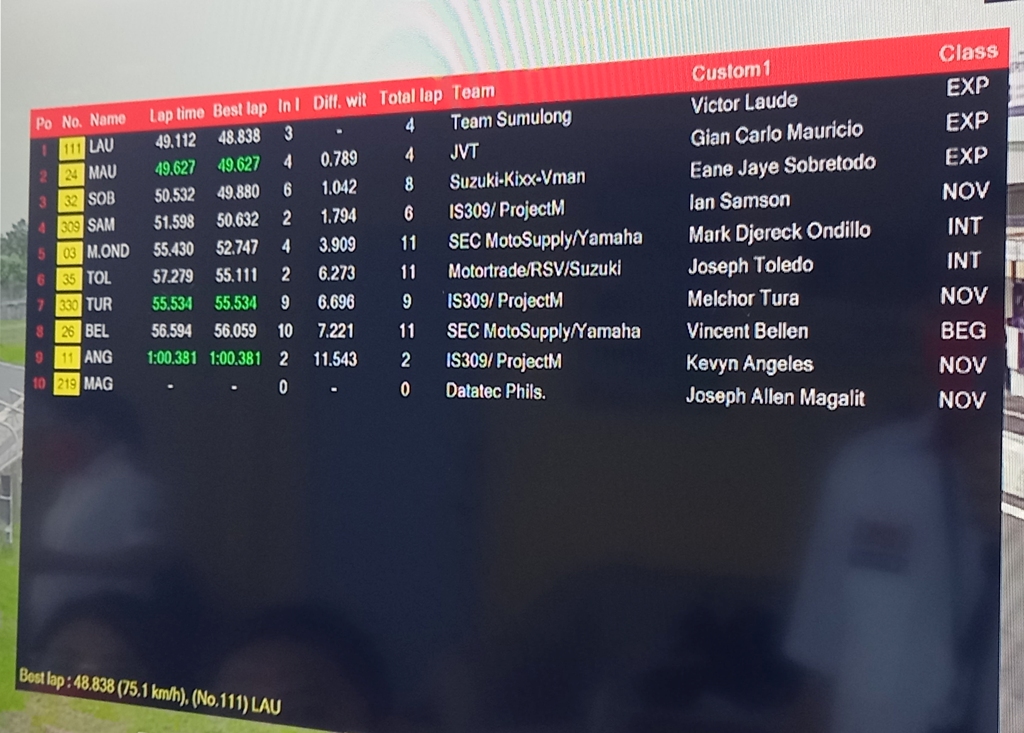 The MotoIR class was once again well participated. This time, 17 riders joined using Yamaha and KTM motorcycles and a Honda sportbike. DownSouth race team had more riders this time as they again fielded in Brendel Belamide, Randy Dayao, Ricardo Rey Jr. And AJ Vioya who is also sponsored by Sumulong RT. Additional riders for the team were Brian Briones, Jan Claud Candaza, Julian Marco Diaz and Archie Alibong. DownSouth riders rode Yamaha R15 motorcycles except for Alibong who used a Honda CBR150. NMW riders Karl Joseph Santos, Duke Montano and Marvin Vince Cuarte once again joined the MotoIR Practice Day on their KTM RC 200 motorcycles. New participants were Clyde Banal and Kevin Meneses of Xtreme Workx/NMW and Charles Jamorabon and John Rey Escala of ERNStuned and they were all on KTM RC 200 bikes. The lone female rider of the MotoIR group and the second MotoIR Practice Day, Erika Ondillo was sponsored by SEC Motosupply-Yamaha Philippines and she used a Yamaha R3. Just like in the first MotoIR Practice Day held last October 25, Clyde Relativo of Mitas-Bikerbox on his Yamaha R15 was once again the fastest in the MotoIR category. Relativo clocked in 51.559s, 51.757s and 56.819s in sessions 3, 4 and 5. Rain poured in the final MotoIR session of the day.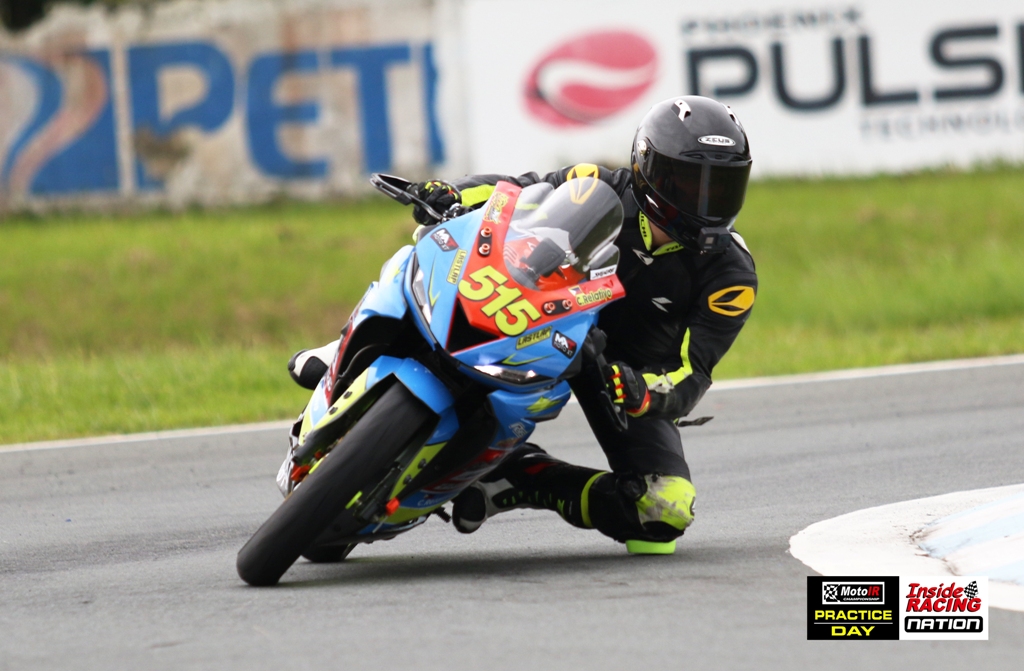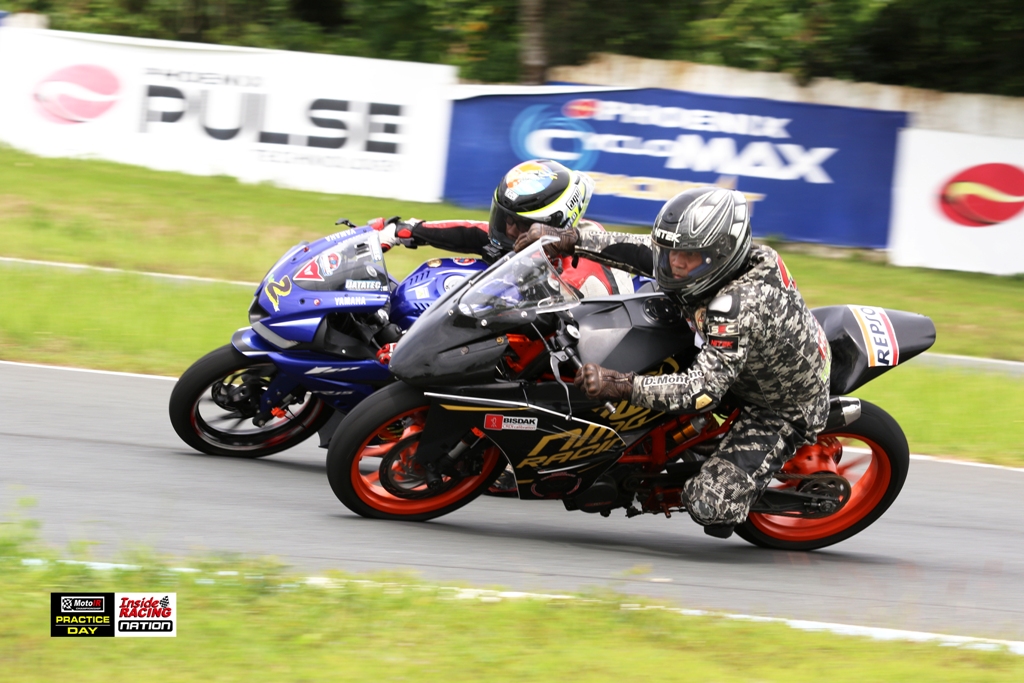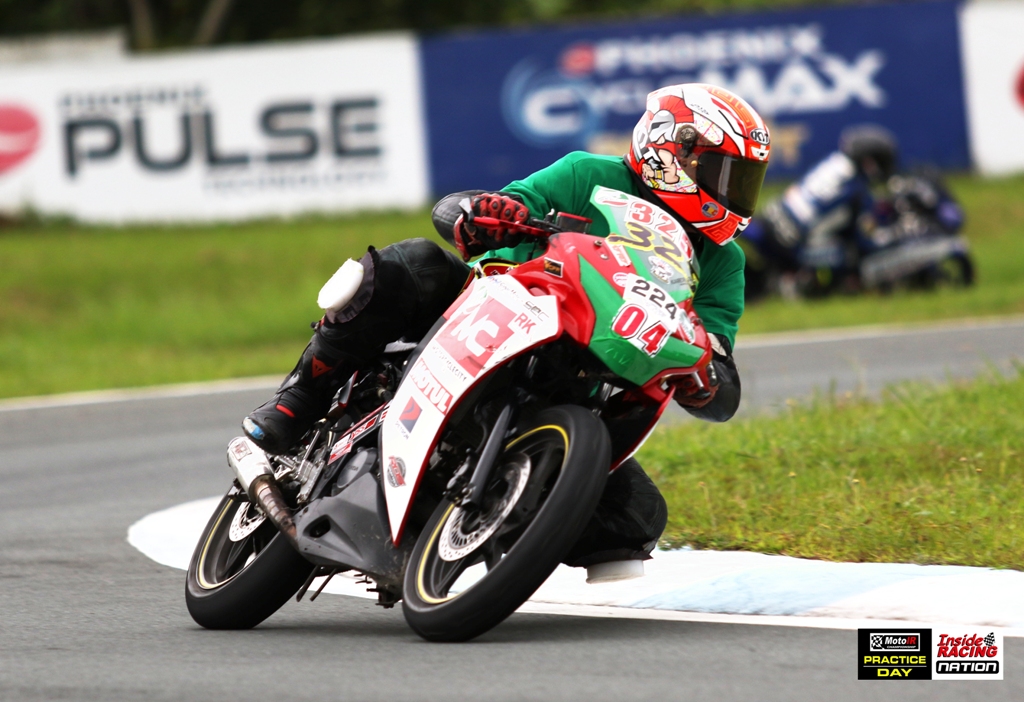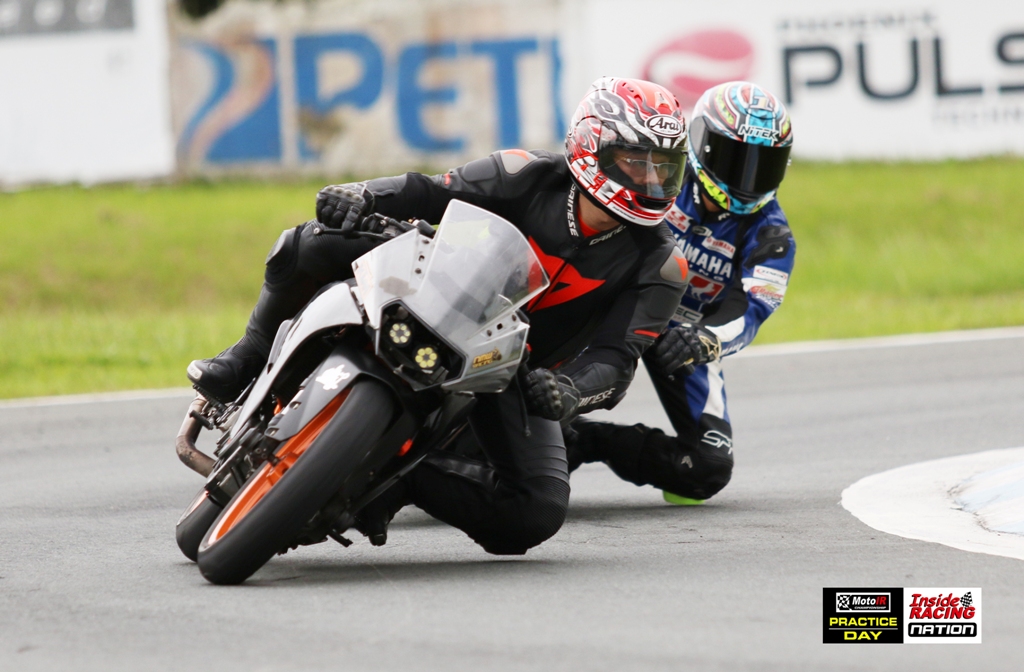 MotoIR group time results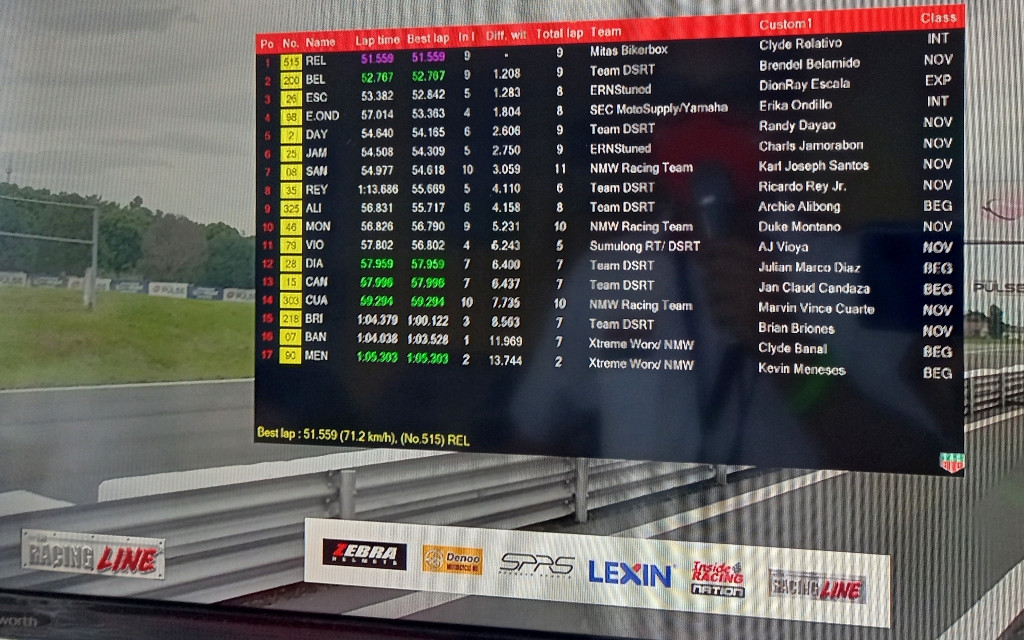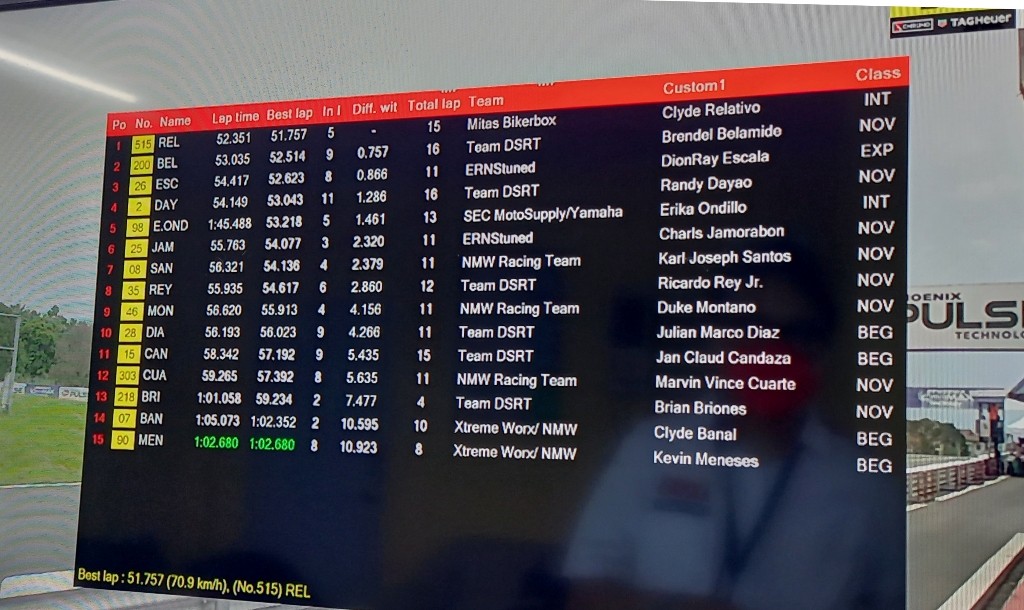 InsideRACING Nation again expresses its gratitude to our second MotoIR Practice Day participants and event partners. The next MotoIR Practice Day is scheduled on November 29 at the Carmona Race Track again. For inquiries and registration, kindly contact +639453355520.
The MotoIR Practice Days is not a race event but only a practice session for riders and enthusiasts. The event is for scooter, underbone and sportbike riders (racers or non racers). It is not open to the public and there are no spectators in the venue. Safety protocols are strictly implemented during the event.
You can watch the second MotoIR Practice Day and riders' interviews here:
November 7 MotoIR Practice Day https://www.facebook.com/InsideRACINGMagazineOfficialPage/videos/886677871868358
Riders' interviews https://www.facebook.com/InsideRACINGMagazineOfficialPage/videos/870040217136125
Thank you for visiting insideracing.com.ph. You may express your thought below through the comment section. You may also follow us on Facebook, on Instagram @Insideracingnation or on our YouTube channel.