RIDE AND SLAY – Tribute to Stunt Riding and How KTM's Official Stunt Rider Rok Bagoros Survived the Road of Death or Glory
Date posted on June 14, 2017
Share this
Dream big, never give up – and make an action short film? Hell, yeah! Enter Rok's imaginary world where he is facing deadly traps on the Road of Death or Glory!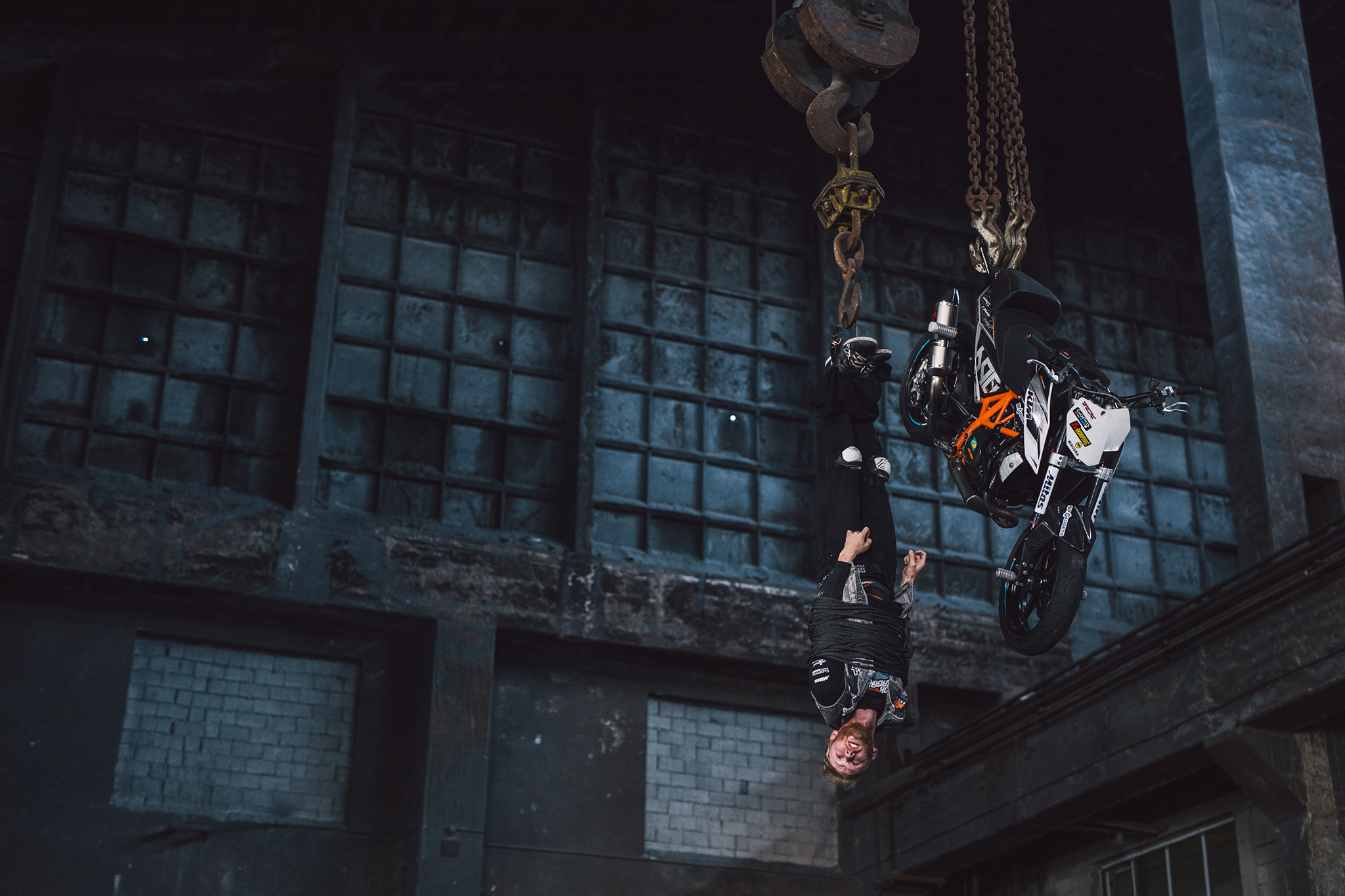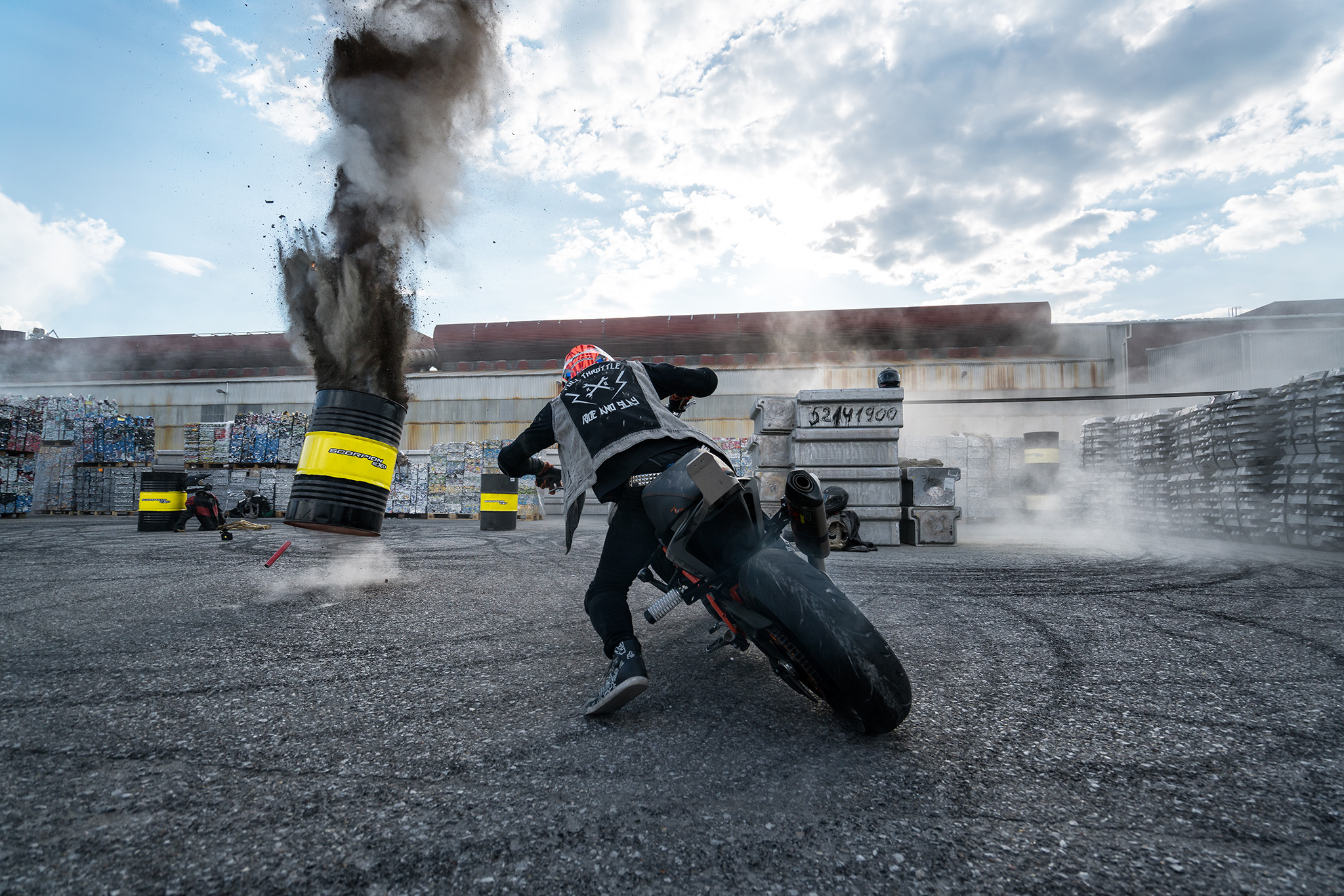 During the four days of shooting on the grounds of the aluminum factoryTalum Kidricevo in Slovenia, Rok harvested a few bumps, but this is acceptable collateral damage if you are trying to escape evil forces with all classic and new-school stunt riding tricks. Therefore the short movie Ride and Slay is not only a film depiction of Rok Bagoros' fantasy, but also a new concept of a free-style short film with crazy characters and Hollywood-like special effects, and, at the same time, an action-packed RokON! stunt riding repertoire. The moral of the story? In the world, ruled by evil characters, sometimes the only thing you need is a pocket full of (stunt riding) tricks to escape death and reach the glory!
Rok explains:"We already started filming in 2013, but during the filming I had to go to a show in Austria, where I tore my knee ligaments. After the fall, it took me three years to return to the top level in terms of riding. Of course, in the meantime I came up with new ideas and new tricks. So we made a new film! We could not have done it without the main sponsor of the film Scorpion Exo, and we could not have done it without a legion of enthusiasts who put their work on hold to join me on my territory. Stress on the set was severe and some tricks were practically impossible to perform on the scene, one blow to the head was pretty painful, but the danger was only fictional."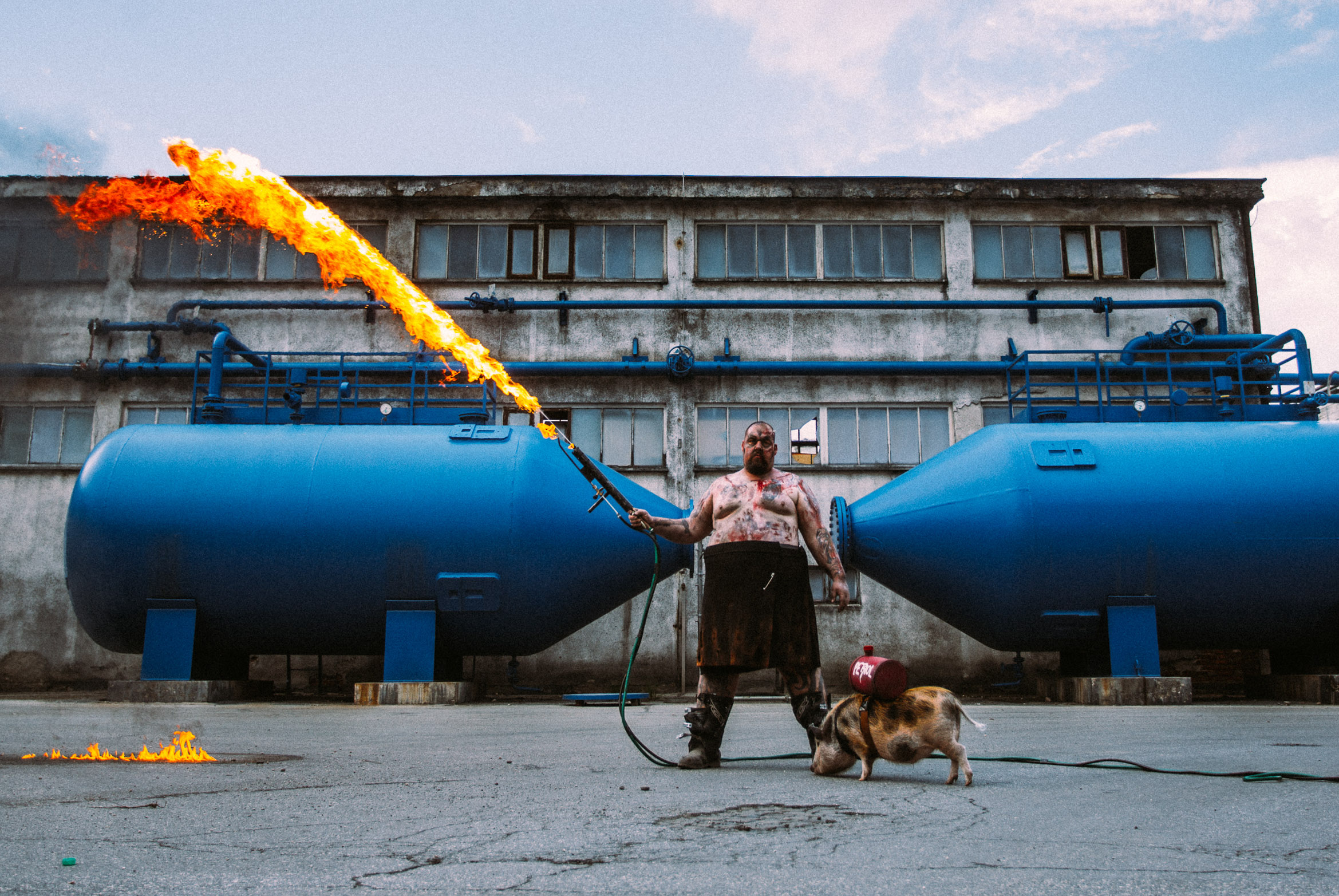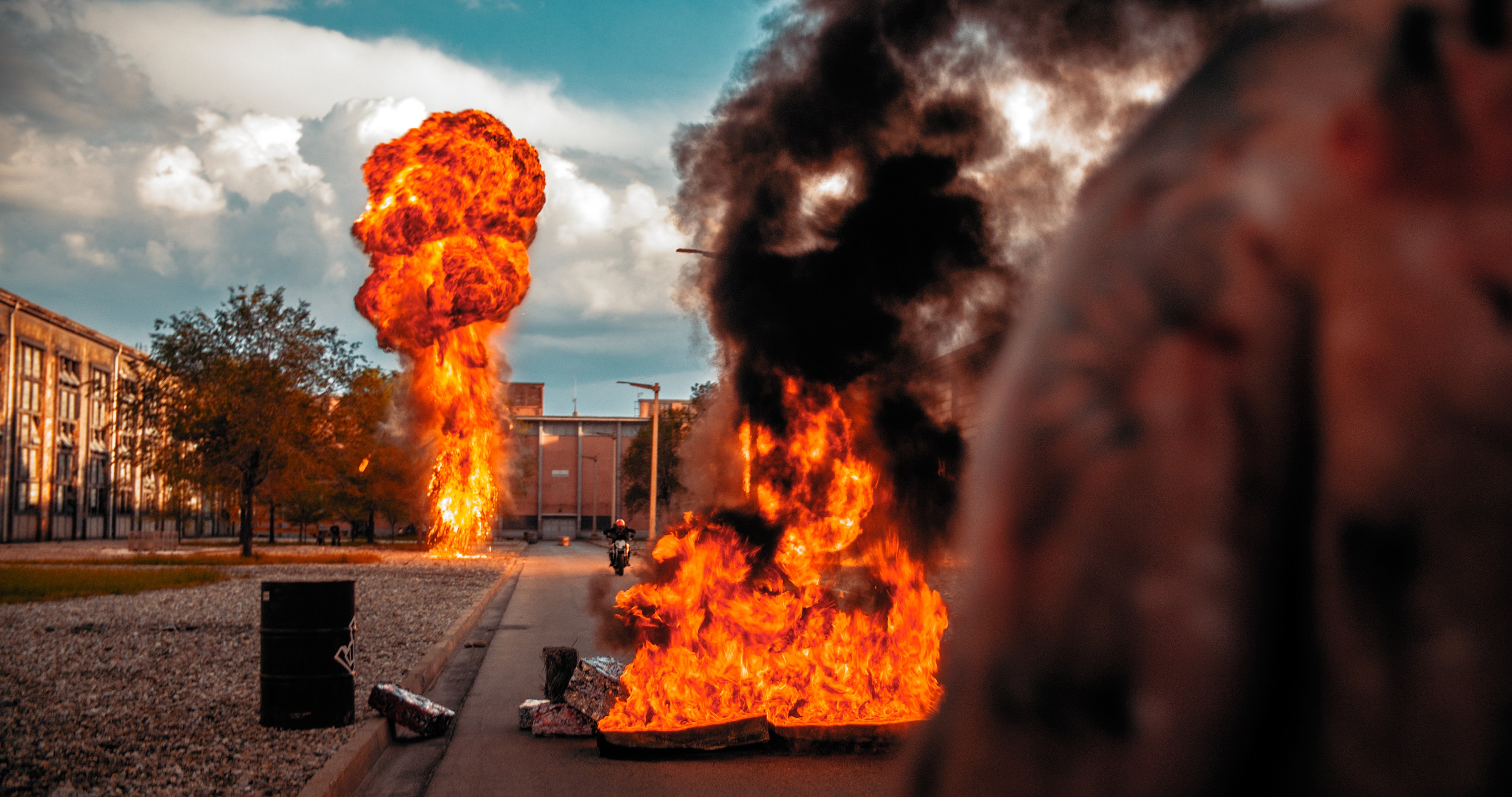 Well, Tonia the evil boss will chase Rok Bagoros until the end of days … but in vain. When you follow your greatest passion, you become uncatchable. It is, however, true, that the day before the launch of the video Rok did not sleep and skipped breakfast as well.
Enjoy the ride, dare to slay and RokON!
Watch Ride and Slay at www.youtube.com/watch?v=x1rKCg0IAmA&t=7s
Rok Bagoros is a pro freestyle streetbike rider. He began riding bikes when he was 17 and turned pro after 4 years when he signed a contract with KTM Factory. Since then his life changed and he started to travel the world to perform in freestyle live shows and competitions. Rok has performed in Asia, South America, Europe and Middle East in major events like MotoGP, Red Bull Air Race, DTM, Salon de Automovil Chile, Internatonal moto expo, EICMA, etc. and he has been a stunt double for different artists like Robbie Williams and Neisha. Rok's motosport idols are Ken Block, Travis Pastrana and Chris Pfeiffer.
Follow Rok Bagoros at:
Facebook: https://www.facebook.com/Bagoros.Rok/
Instagram: https://www.instagram.com/rokbagoros
Web: https://www.rokbagoros.com
Shop: https://shop.rokbagoros.com