2021 KYMCO X-Town CT300i First Ride Review
Date posted on March 10, 2021
Share this
The new model X-Town CT300i is one of the newest KYMCO designed scooters globally with advanced features like adjustable brake levers, LED daytime running lights, LED head and tail light, BOSCH 9.1 Anti-lock Brake System (ABS) for front and rear, fully digital instrument panel with Intelligent Rider Centric System, Central USB charging port and Noodoe Technology.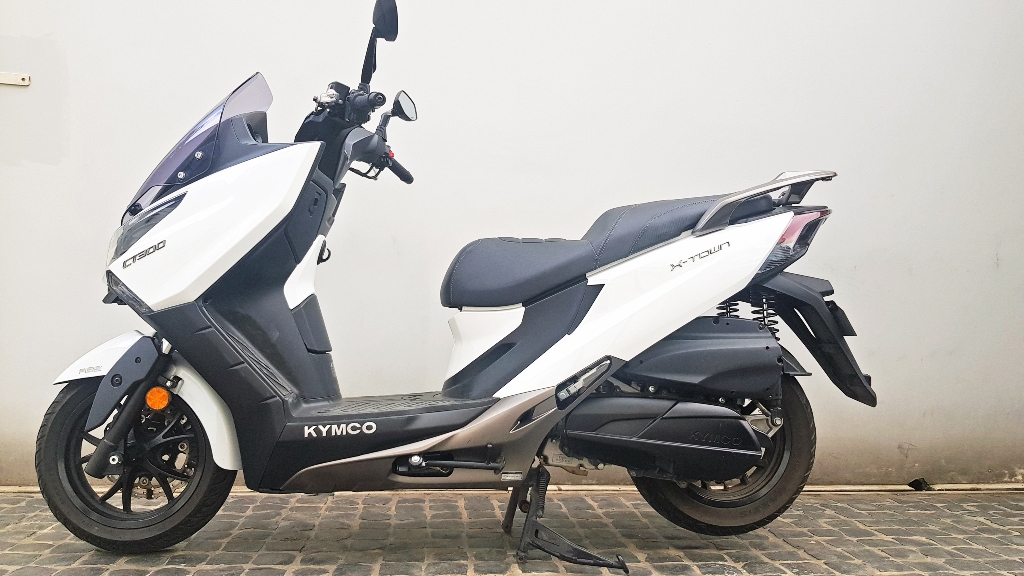 It is very different from the old model styling-wise as well as size-wise. The new model looks more modern and more compact.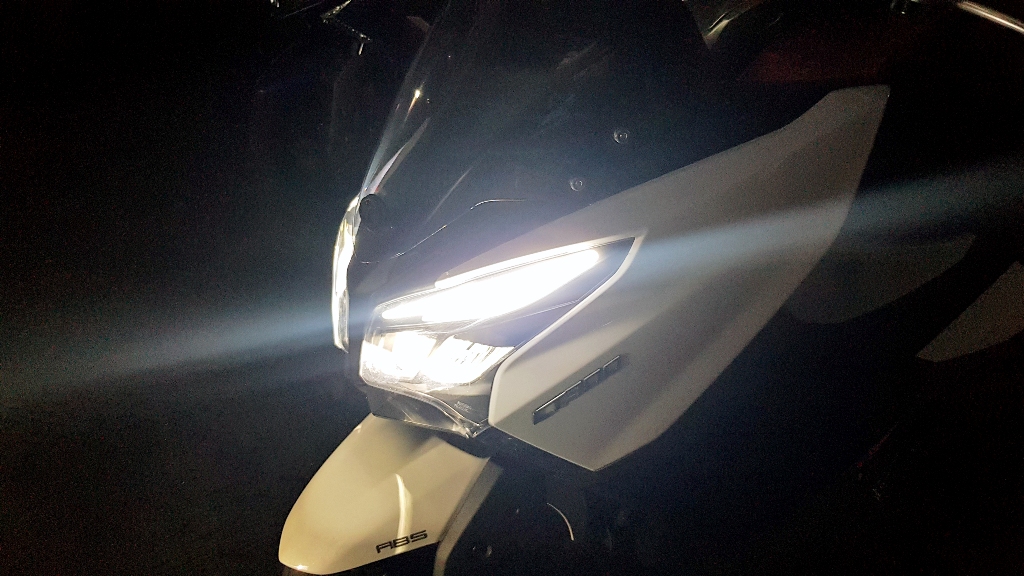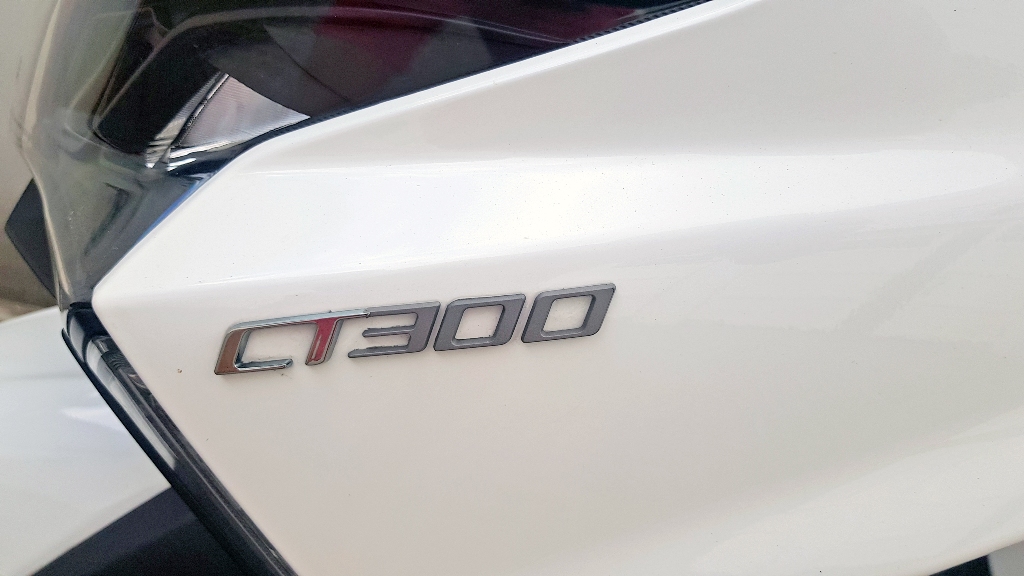 It is ideal for most riders with its low seat height of only 780mm and flat floorboard. The seat is very comfortable although it limits ergonomics for taller riders. The flat floor board (rare on maxi-scooters) boosts practicality and cargo carrying capacity.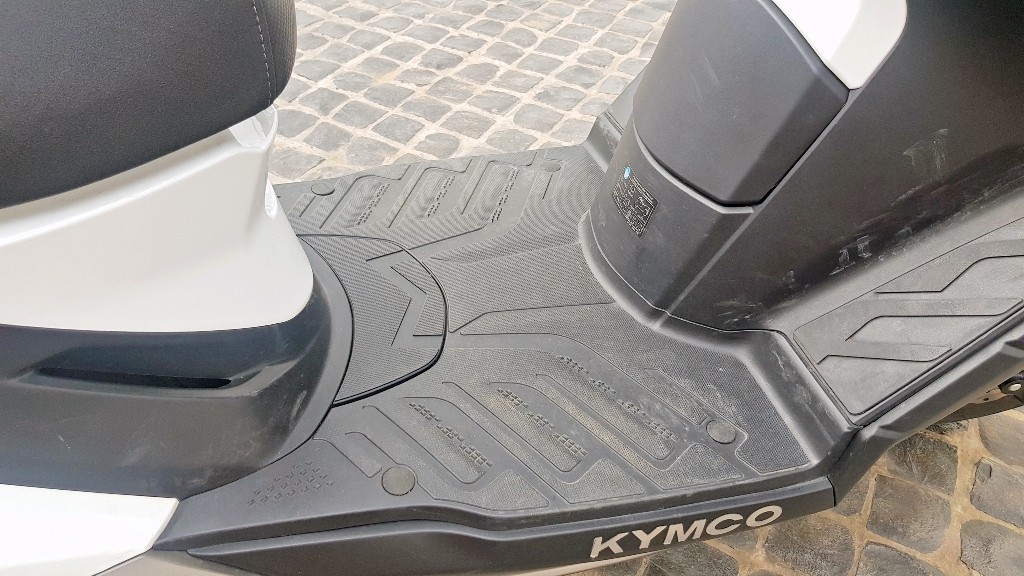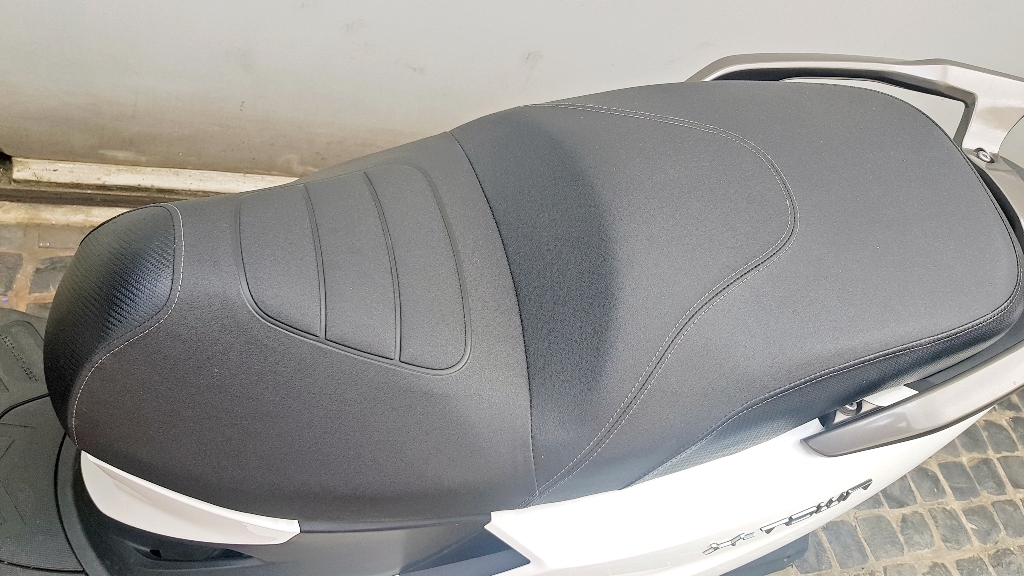 It is powered by a 276cc fuel-injected fully automatic liquid-cooled SOHC 2-valve 4-stroke engine that produces a maximum power of 17.1kW (24 HP)/8,000rpm and max torque at 22.5Nm/6500rpm.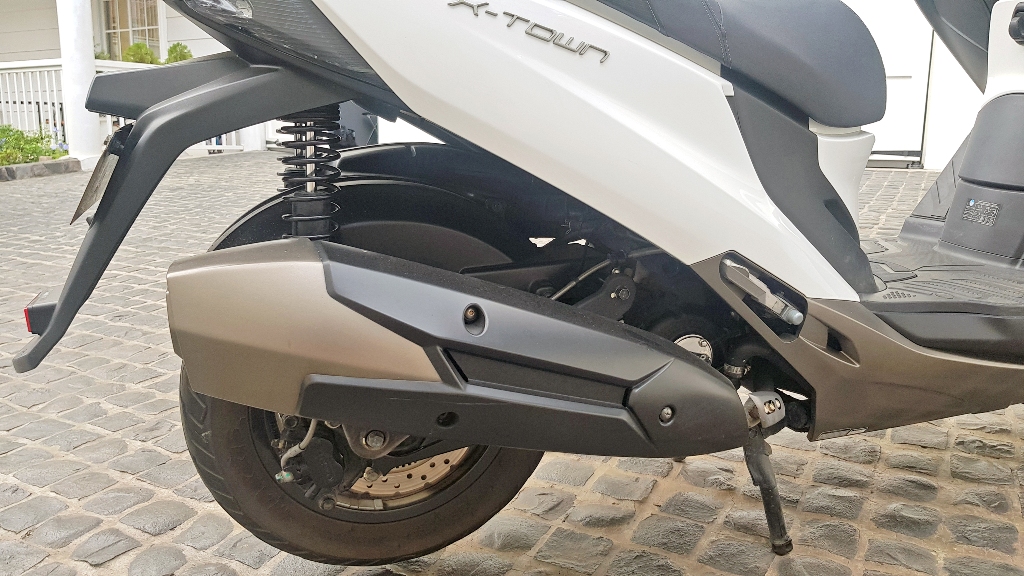 The tires are both 13-inch but are wide and high profile 120/70 front and 150/70 rear) for traction and comfort at the same time. It weighs in at 184 kgs dry and fuel capacity is 12.5 liters.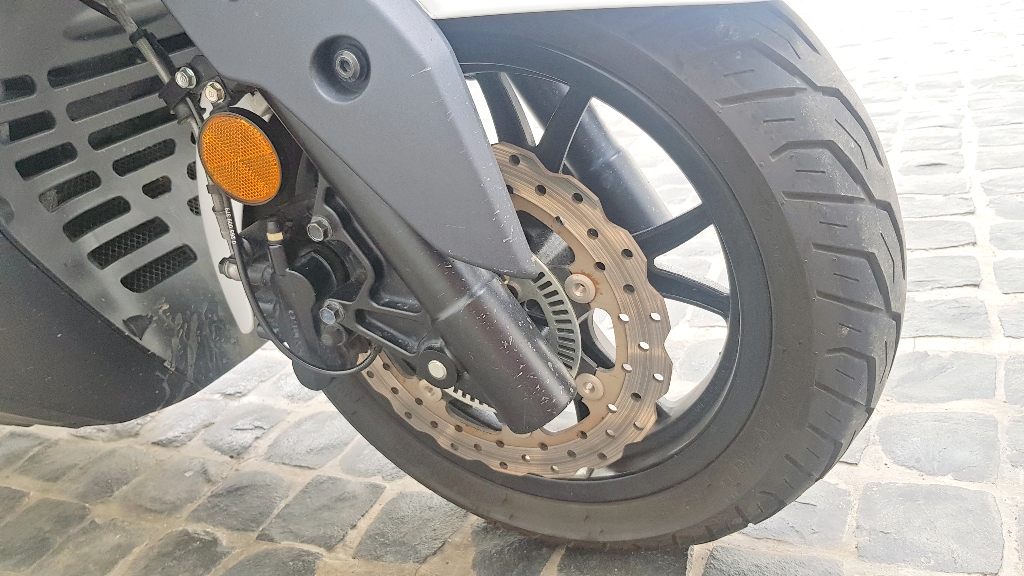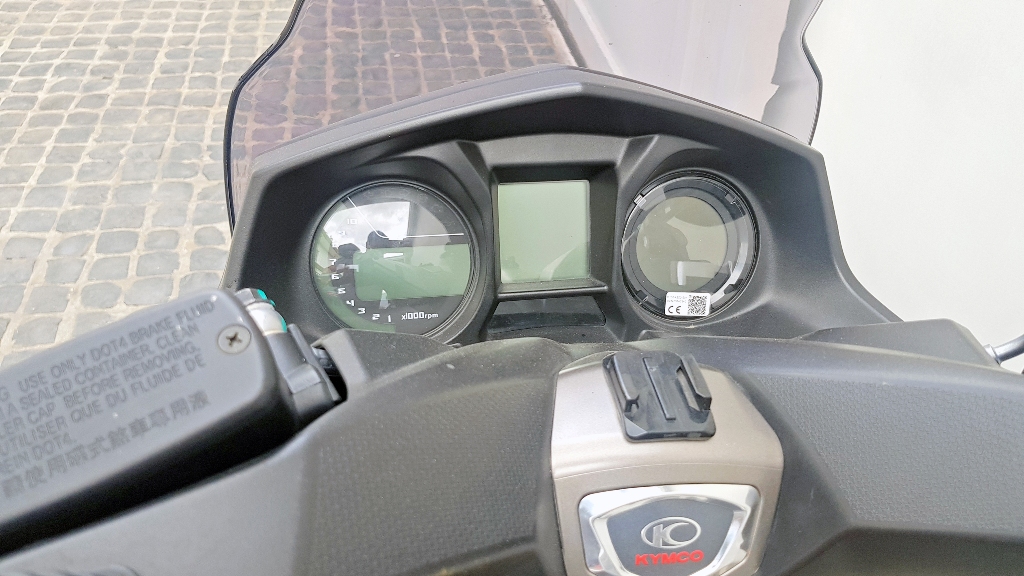 It is priced at P229,000.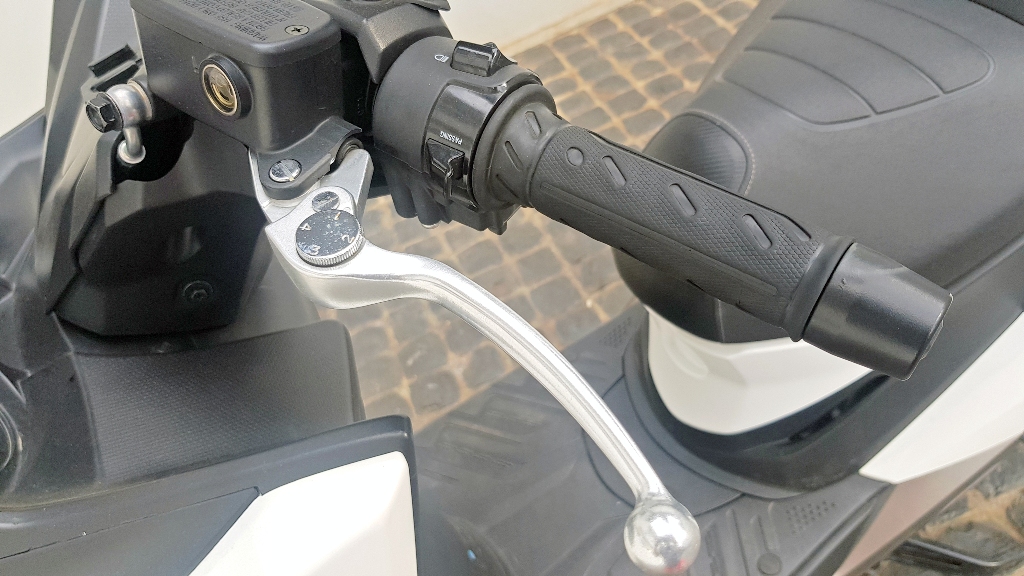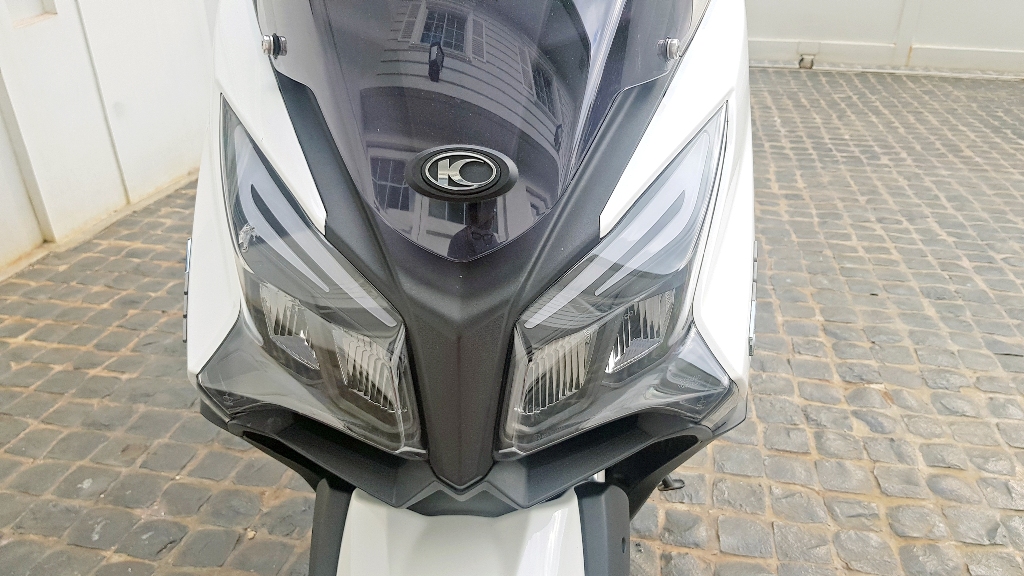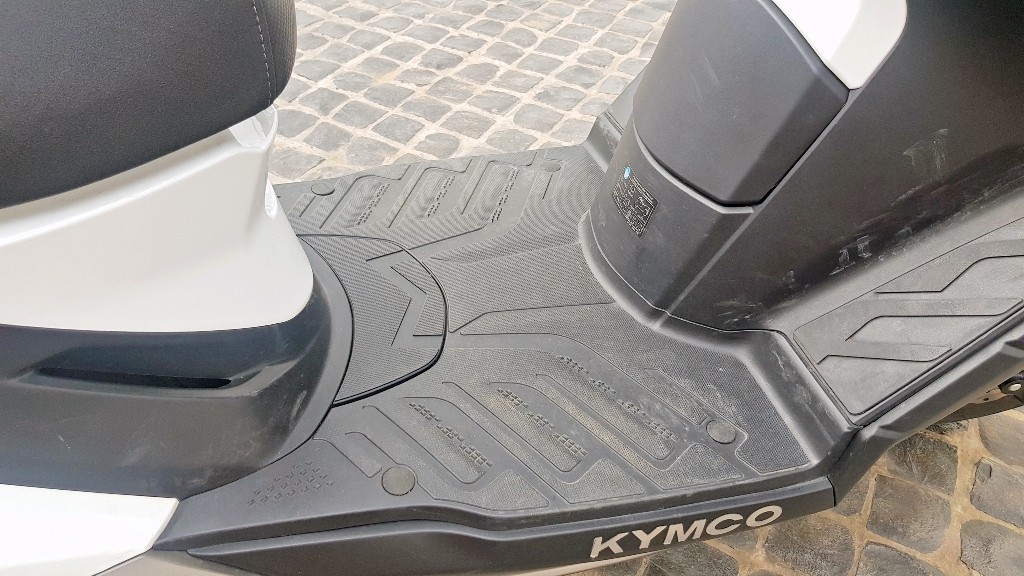 Al Camba
"The X-Town CT300i, for the price, is a very good upgrade from 150cc scooters. It has dual Bosch ABS already that works both at the front and back. I like the smooth power delivery. It has very attractive headlights and tail lights and the handling is not so heavy. I like the large fat tires because they improve comfort, control and stability over rough roads, which we have so many, so it is a good all-day long ride. The solid feeling and the extra weight from scooter also give the ride some additional stability and comfort at higher speeds. For my height, I did find the seat too low and too near the handlebars limiting lock to lock steering. I like the very practical windshield and the adjustable brake levers. Small things that make long rides a little bit better. The Noodoe feature is a cool thing and will be very useful for regular touring riders who will journey to new places."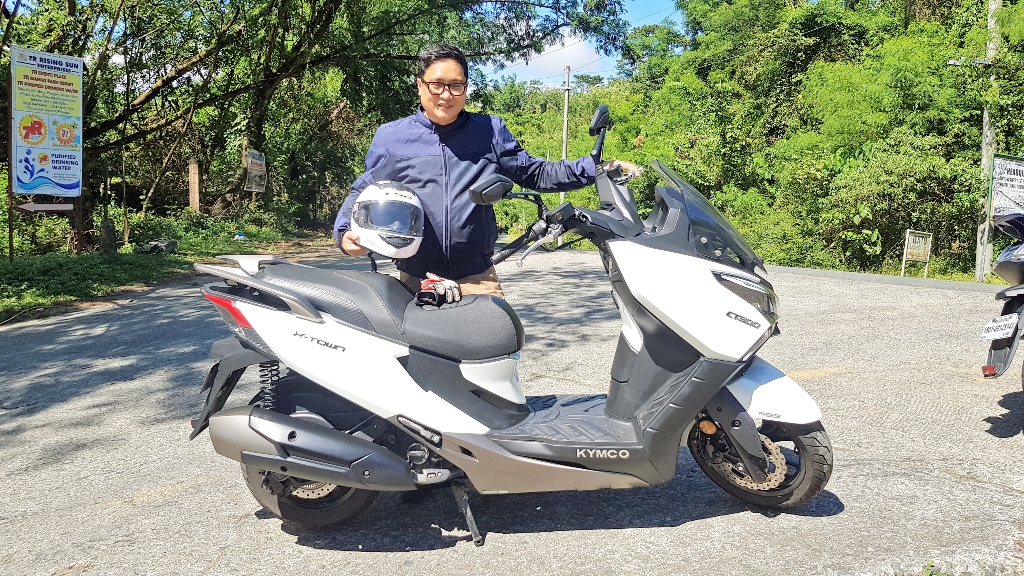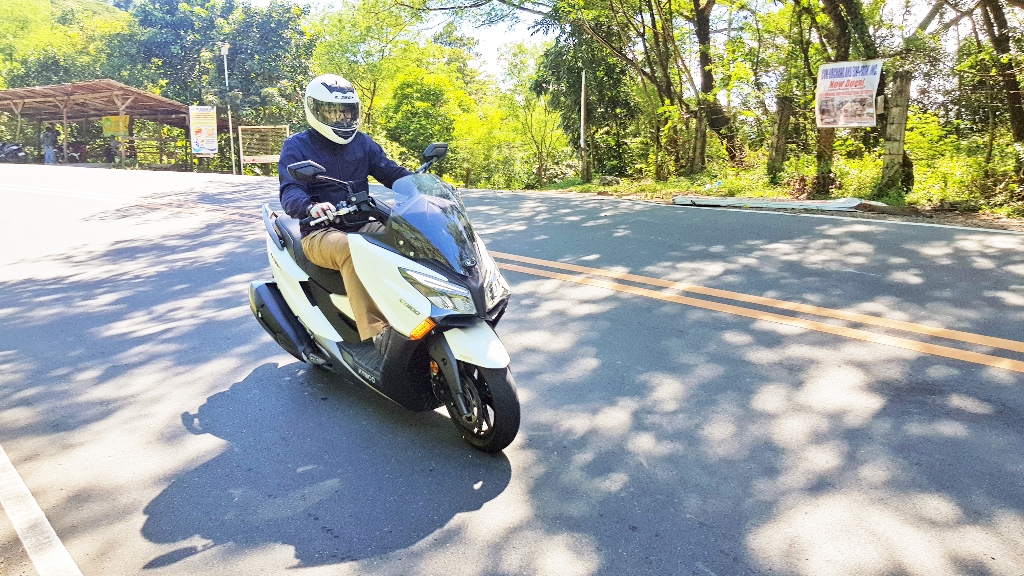 Philip Bonza
"Wow ganda! Yun agad ang nasabi ko nang makita ko si X-Town. I'm a fanatic of white 2-wheel vehicles, from pedal bike, to small bikes up to sport and adventure bikes. Malakas ang dating sa akin kapag white color. Aside from the color, gusto ko din ang design and its style. The style of its body has soft curves and fine lines that give more character at ibang dating for my preference. Astig ang full LED headlamp na maganda pa ang bato at lakas ng liwanag, bonus din ang running light na nagpadagdag pa sa angas ng front end and on the rear end, it's a big fat sexy ass. Winner ang style ng tail light, malaki at mali­wanag kaya visible talaga for safety ng nasa likod na vehicle. It also has connectivity features, ang kanilang Noodoe navigation system na swak sa techie riders at may secret USB port sa gitna ng handlebar para sabay charge ng cellphone. For the performance, the power delivery is good, may aasahan na arangkada at rekta na tama para sa midsize scooter. Braking power is good na full ABS front and rear. Suspension plays a bit hard for my preference. Seat height at floor board height at handlebar position hindi matched sa riding position ko kaya ergonomics is bad for my preference. For my height na 5'11'', hindi ko gusto ang riding position, pero sa typical Pinoy height baka mag sakto sa kanila ang ergonomics. Kaso dahil hindi ako relaxed sa position ko, apektado ang buong ride ko. For its porma, performance and price, I will give good score but minus the riding comfort, I give 3 gear points as my score."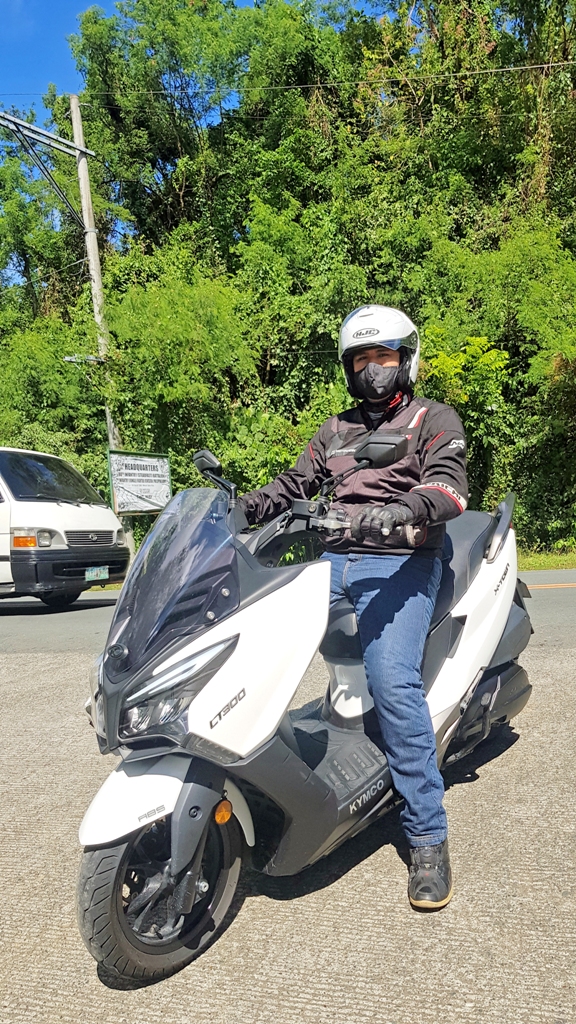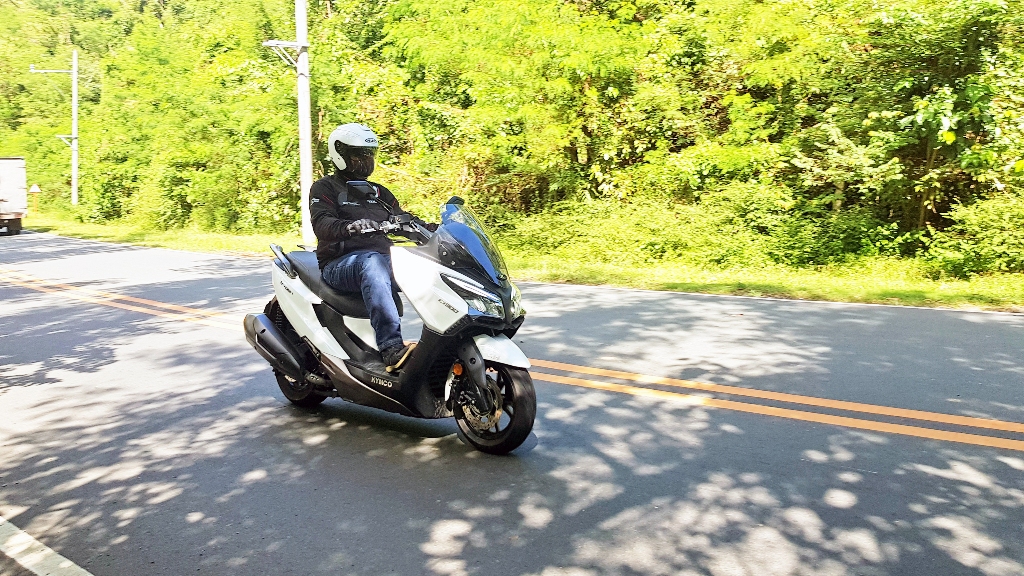 Jake Swann
"I've been hearing whispers about KYMCO's scooter line for a year and the X-town 300i was one of them. This is a handsome bike; on the walk around it has a stylish European flair. It looks awesome in the morning light, a feature that especially caught my eye was the tail light, it reminds me of something futuristic, the future is looking smart and I can't wait to get in and warp off to distant new worlds. Just like the tail light, the clocks represent the tech; they are clean and visible, even in the bright midday sun. I can't get over the fact that it has triple redundancy speedometers. That's right, you heard me, 3, tres. 2 digital and 1 analog speedometers. Aside from the fact that the instru­ment panel looks impressively busy when you ride. With the walk around done, I saddle up. On the initial fit, the seat is plush providing substantial lower back support, which I learned, I'm going to need later on. I'm a bit contorted on the bike, the handlebars were closer than what I'm used to, the floor­boards were higher contorting my sit­ting position more than what I'm used to. I'm hunched over, my gut was larger than most riders, it constricted my breathing. With the handlebars much closer it makes turning the bike difficult, even more so in tight turns. After 5 kms, my lower back starts to hurt; the rear seat helps relieve some of the pain. I focus on the job at hand which was reviewing the scooter. Ok, power is decent for a 300, it hauls up that hill in Sitio Paenaan. Some riders call it Wee-wee hill, because it's right at the start of the twisty sections of the Marilaque road and they like to stop and water the plants before partaking a healthy serving of corner carvings. At 300cc, I'd say it's an entry level maxi-scooter, with the trimmings to match. My largest concern was the discomfort I was experiencing as the ride went on, then I realized why. I was too tall and too big for the bike, hence, the pain. I'm 5'10" and Al was 5'6", although my experience was different than Al's, he still had his comments. So I came to this conclusion, the bike was designed for someone who had a height of around 5'4" or less. Reinforcing the advice, before plunking down the cash for a bike, take it for a test ride to finalize that it's a good fit. Aesthetically it's high-tech and I love Science fiction books and films making it an easy win. The mechanicals all work as they should; I'm just not a good fit."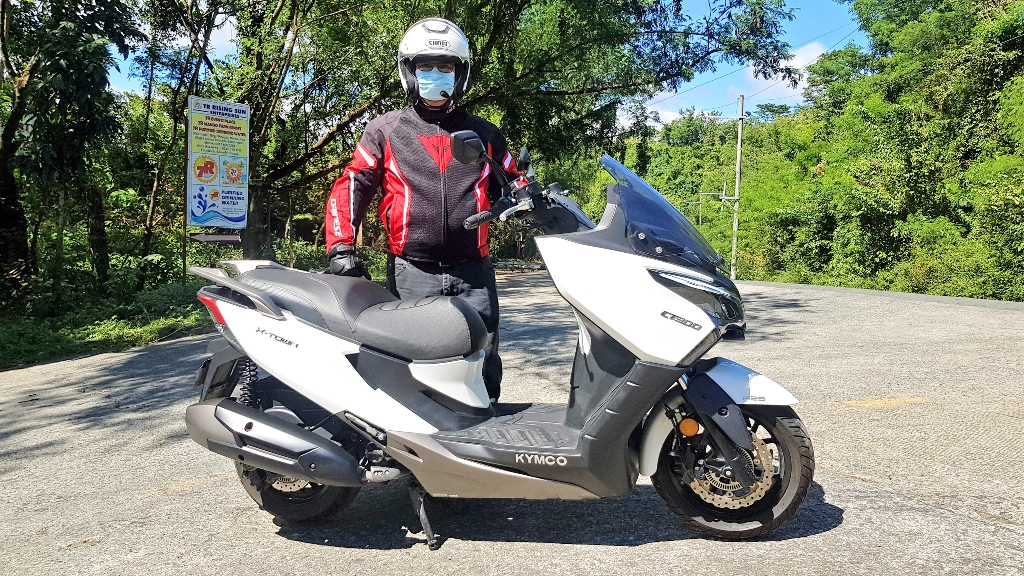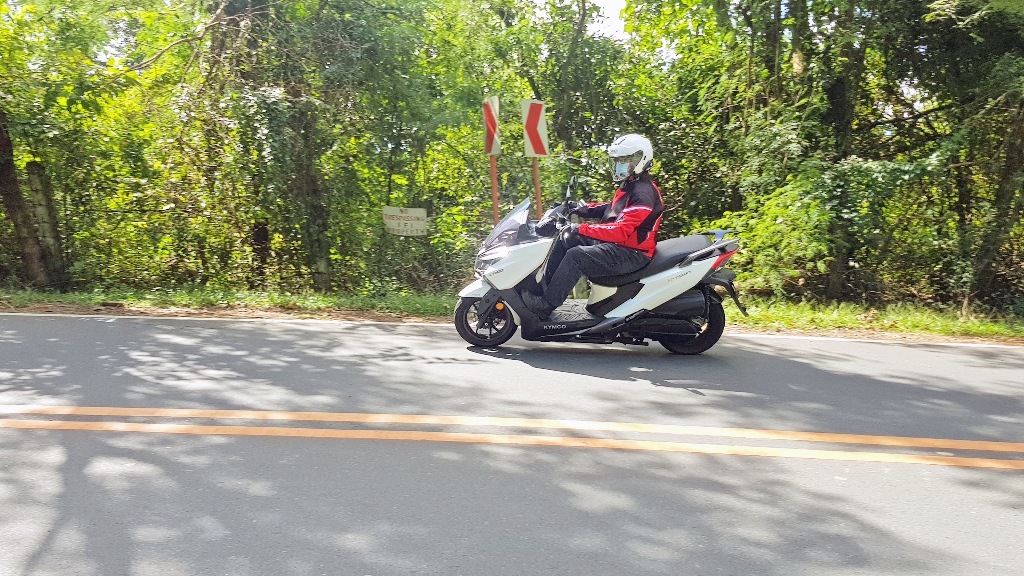 Thank you for visiting insideracing.com.ph.
While you are here, kindly don't forget to click on our advertisers, visit their site and consider them for your motorcycling needs. It will help us a lot.
You can also order a copy of our monthly print magazine for more riding contents to read and enjoy at your leisure anytime by clicking here.
You may also express your thought below through the comment section. You may also follow us on Facebook, on Instagram @Insideracingnation or subscribe to our YouTube channel.