Ride Your Story with James and Nadine: The Riding Adventure with Yamaha Begins
Date posted on July 8, 2016
Share this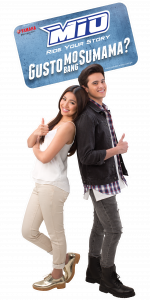 Yamaha Motor Philippines welcomes its two newest ambassadors, celebrity couple James Reid and Nadine Lustre or better known as "Jadine". Often seen on the TV screen filling primetime romance air, the duo is now set for a new adventure together with Yamaha. Representing the Mio Motorcycles, James and Nadine takes you on an adventure that will allow you to ride your story.
The journey begins as an escape from normalcy, routine, and the mundane with limitless possibilities when you take on the road. They don't just represent machinery; they represent vessels of personalities that allow you to show your character every rev of the way.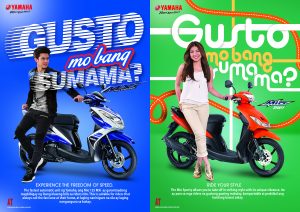 Riding for the first time can be challenging but learning is also fun. Nadine started her adventure with the Mio Sporty which is offered for those eager to join the riding world and experience the roads for the first time with its striking vibrance. You can shine just like she did as she rode on each corner.
The world can now realize how much you dare to stand out with the Mio Soul i with daunting design that is a shadow of the rider's attitude. You can stand out like James, his style is a boldness that makes him an eye catcher that fits him with this motorcycle.
The Mio i 125 sets free the extraordinary adventurer in you as you discover countless excitements. You can set trends just like Nadine does when you travel to new locations that make you the talk of the town.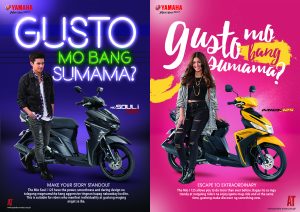 If you're into the active lifestyle, you can go full speed ahead with the Mio 125 MXi, Yamaha's fastest automatic motorcycle. The fast-paced lifestyle of James leaves no room for wasted time; he makes sure that each moment is spent in passion, and excellence can happen in a blink of an eye.
James and Nadine are ready for their epic riding journey with these motorcycles and can't wait to show you what the Mio Motorcycles are all about.
Are you ready to ride your story?
Words and Photos by: YMPH