Rouser Club of the Philippines Palawan Chapter
Date posted on November 8, 2019
Share this
The beginning of the Rouser Club of Palawan traces its modest origin when Engr. Reygan Ventabal purchased a unit of Kawasaki Rouser 135 and started to ride from the Southern to the Northern part of Palawan as a motor enthusiast to witness the real beauty of our mother nature as reflected in our beaches, mountains, rivers and a lot more.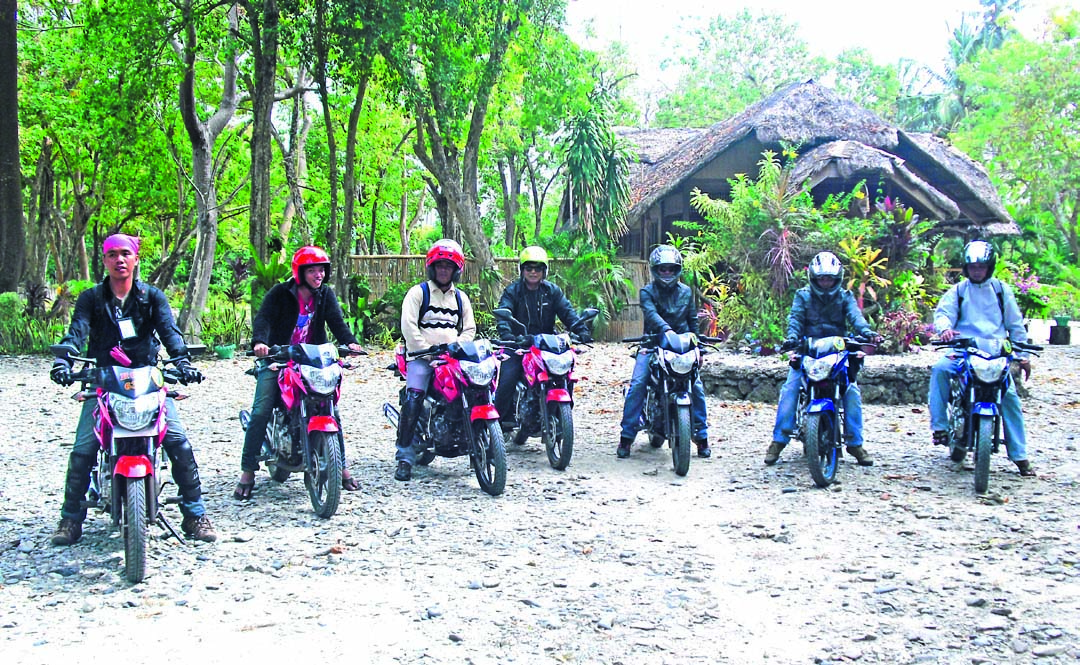 Through his journey, he learned that many barangays need help. There are places that don't have electricity, source of income and even children walking long distances from their home just to go to school. With the objective to assist the less fortunate people in the mountains and show that there are groups willing to help in their simple ways, the Rouser Club of Palawan was organized in October 2012. The name of the club is from the motorcycle that started the founder's eye-opening journey.


A month after the club was organized, invites were given to Rouser owners briefly explaining the objective of the group. There were difficulties in getting the message across and encouraging the riders to believe in what they can possibly do as a group so when a number of riders signed in, the riders decided to have their first meet up on December 14, 2012 at Baybay also known as the Baywalk of Palawan. There were fifteen (15) participants who attended and they were also appointed as officers. Everyone agreed to have a weekly meeting every Saturday, a general meeting every first Saturday of the month and a long ride once a month, be it an adventure ride or a charity ride.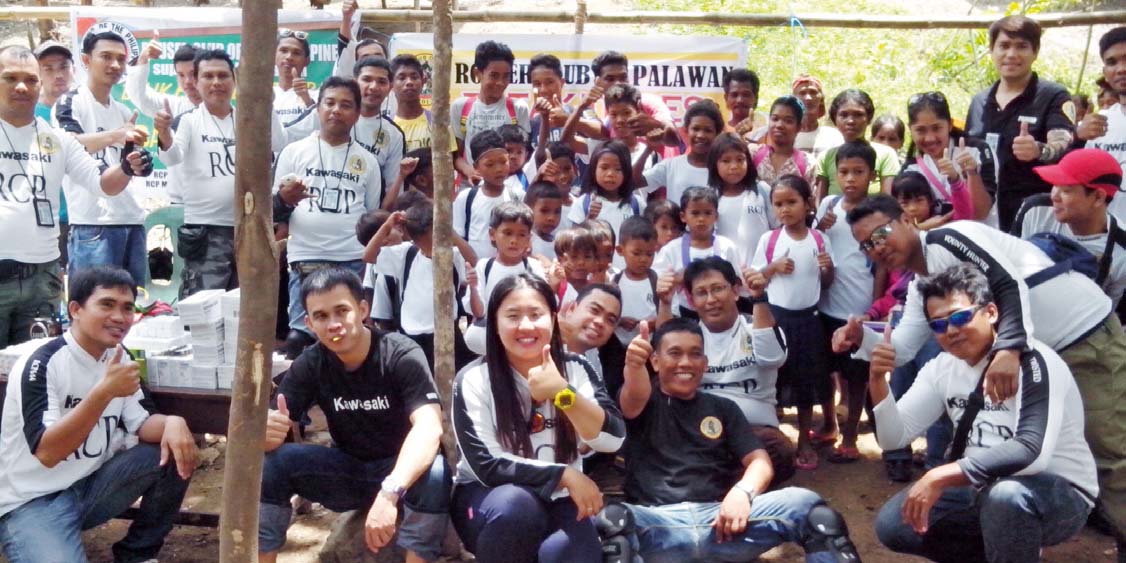 The group already had a number of rides that they could be proud of. They had a ride on December 29, 2012 to Sabang beach and have promoted tourism in the province of Palawan through the influence of the internet. The group's first outreach program was conducted on January 20, 2013 when they went to Iwahig and distributed clothes to the fire victims of the Iwahig Penal Colony. They also participated in the local government's environmental program themed "Love Affair with Nature" on February 14, 2013 and supported the greening program through mangrove planting. I guess this tells us that this club really puts a priority on helping others and taking care of Palawan. On March 30, 2013, the group had their first long ride to Tagabinit, Sabang and Maoyon to conduct a survey/inspection for the "Operation Tuli and Medical Mission". They even had the opportunity to talk about the said mission on April 9, 2013 when they had an interview at DYEC Radio Station. They also took that opportunity to invite other Rouser owners to join the club. It was on the 21st of April when they were able to successfully hold the medical mission at Barangay Maoyon, Puerto Princesa City with the help of the 3rd Marine Brigade and DOH from UST Manila. They continued their mission during the Brigada Eskwela activity at Sitio San Carlos Elementary School in Barangay Bacungan, Puerto Princesa.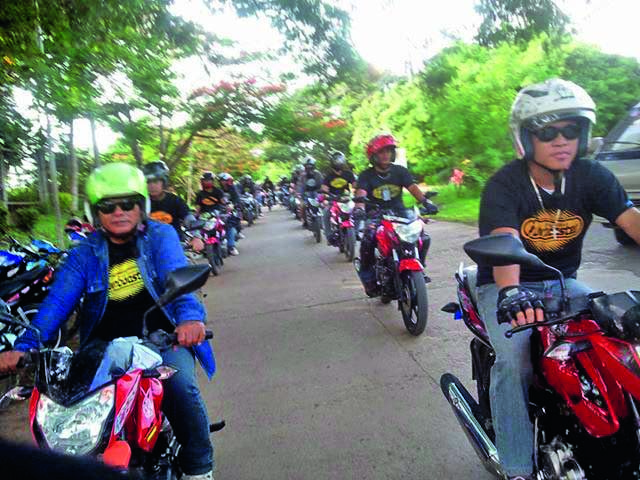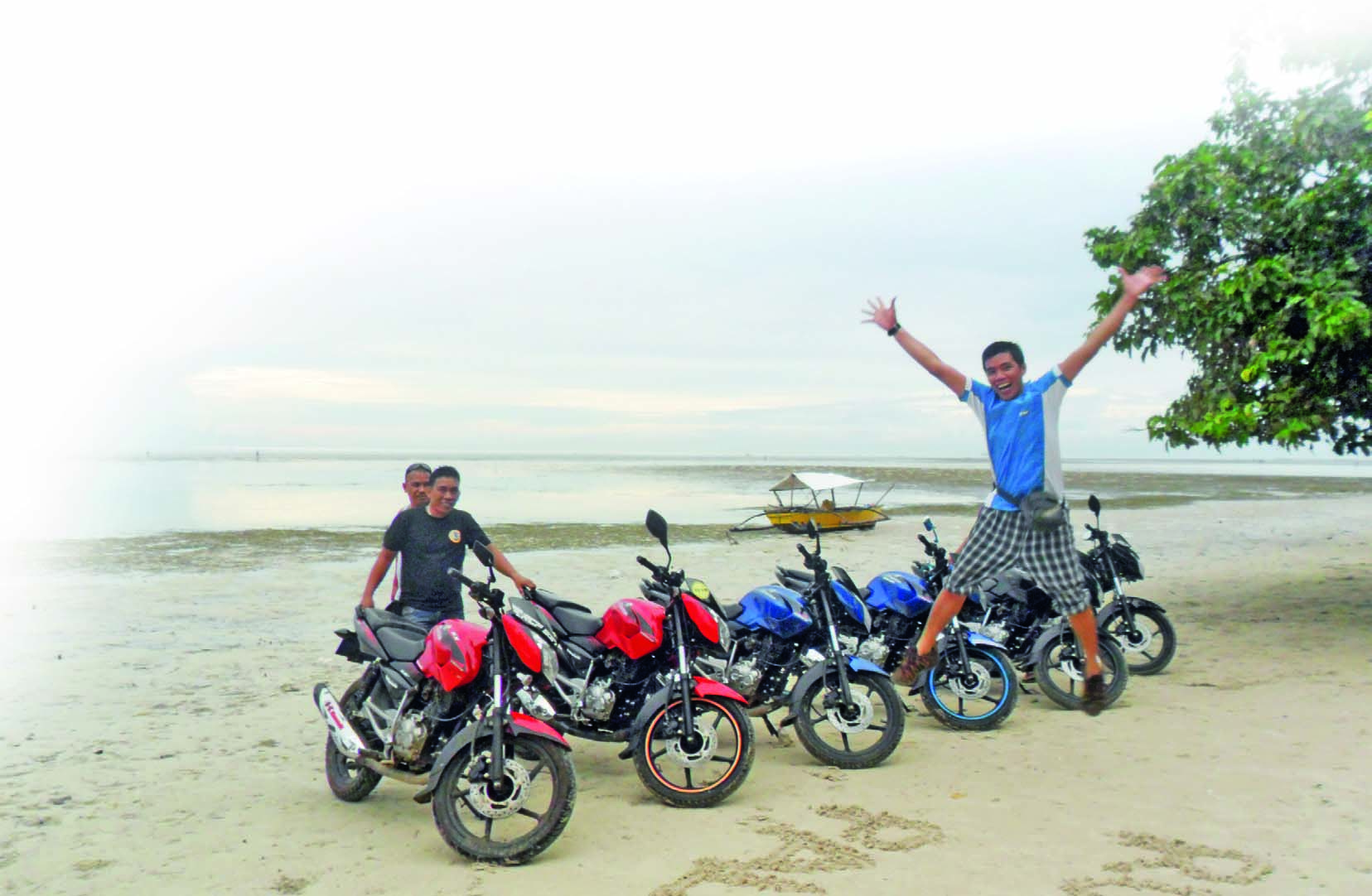 On June 9, 2013, a ride to Dangkalan Beach Resort was organized for the members of the group to get together and have the chance to share ideas and best practices in terms of riding. To be able to get funds that they can utilize for some of their outreach programs, the club participated in the City Motorcade as they were invited by stakeholders to promote their business interests on June 20 and 29. They had a challenging but successful journey to the Batak Tribe (native people of Palawan said to be closely related to the Aetas of Luzon) in last July 2013. As they continue their rides and meet ups, the main chapter of the Rouser Club of the Philippines in Manila formally recognized RCP-Palawan as an official chapter.

Among RCP-Palawan's future plans are: to do an outreach program for the remaining Batak Tribes at different sitios, CSO accreditation and volunteer for both the Fire Brigade and Disaster Rescue Teams.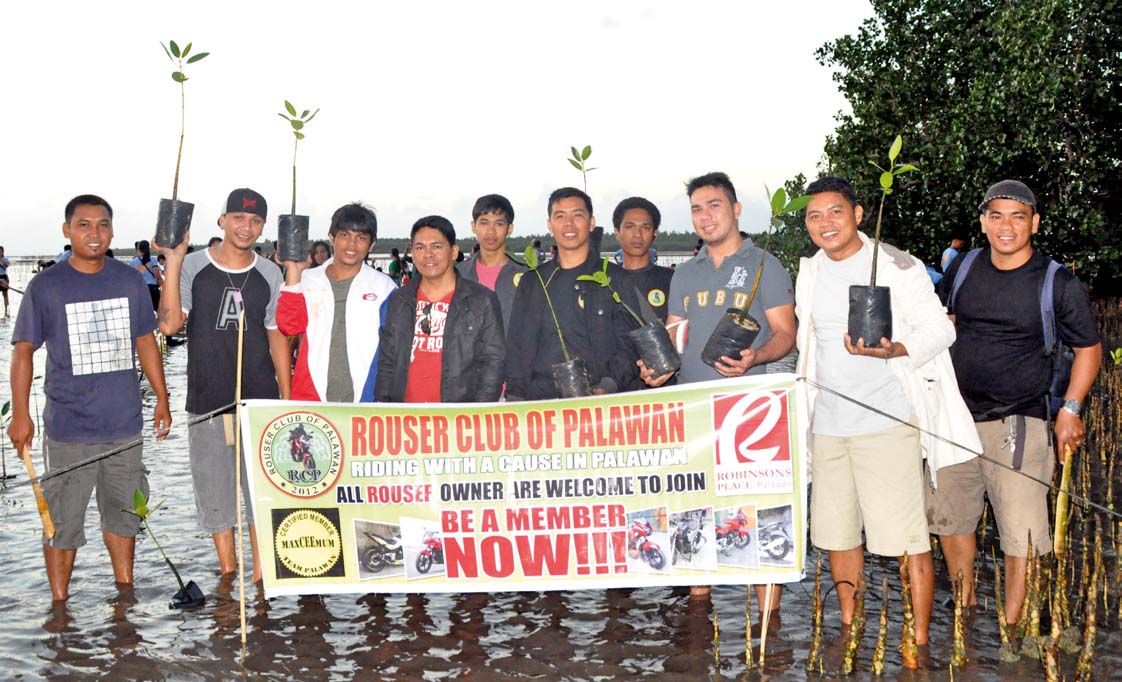 This group of passionate guys is not all about outreach activities and helping other, they also have their own fair share of fun too! They organized an outing in July 2013 at Coppers Beach Resort in order to de-stress from their jobs and bond more as a group. This group is dedicated to support the local government's environmental programs, participate in the charity programs and be able to assist in any way possible. They feel truly blessed to have been granted this rare opportunity to help by doing what they love and doing their best with their special weapons – their Kawasaki Rouser motorcycles.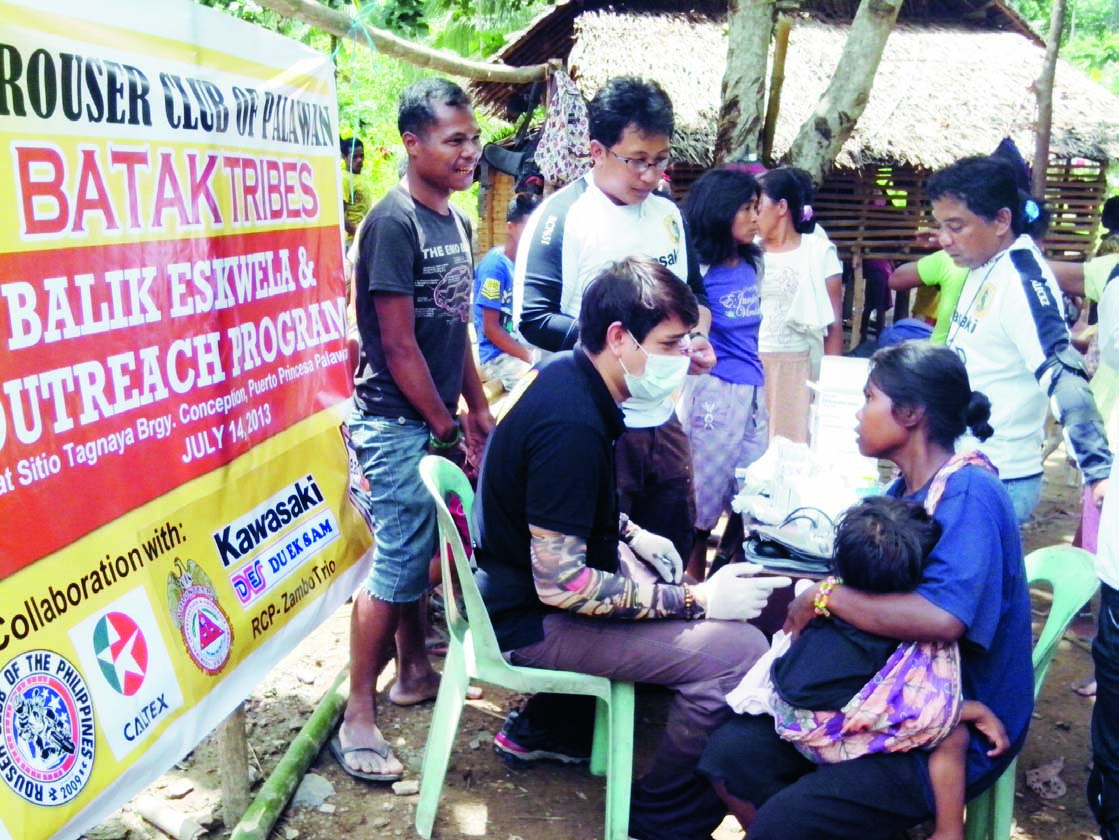 ROUSER CLUB OF PALAWAN
Official Chapter of the Rouser Club of the Philippines
"Responsible Citizens of Palawan"
OFFICERS (2013)
President: Renante Nuas
Vice President: Joddy Malabayabas
Secretary: Philomeno Bob Bernardo
Treasurer: Ronald Bautista & Aleksander Gonzales
Admin/Founder: Reygan Ventabal
Auditor: Ramil Dolor
Bus Mgr.: Allan Manuel & Von Silmar Buranday
PRO: Lendl Jason Carasig
Sgt. Arms: Jose Jayson Alegro
Supply Officers: Fausto Devera & Cristopher Oriol
Safety Officers: Painer Ibrahem & Ernie Cabrera
Road Captain: Jesson Cabate
Medical Officers: Painer Ibrahim & Dave Barone
ADVISER: Ali Porlucas
MEMBERS
John Ronald Miguel
Jayson Gregorio
Cris Cervantes
Vhong Dormile
Ramer Andoy
Mickoh Formento
Roderick Reyes
David Jaranilla
Amado Jovellanos
Rocky Delos Santos
James Sumalde
Ryan Ocampo
Aderico Bunag
Alexander Gil
Emerencio Dolera
Zaldy Bautista
Jovelo Rey Pecolongon
Almin Paul Taha
Cristopher Sevilla
Jovenald de la Cruz
Emilio Lurica
Albert Decon
Benjie Fernandez
Luther Pescador
Alexander Tabiolo
Lui Manuel
Chris Bautista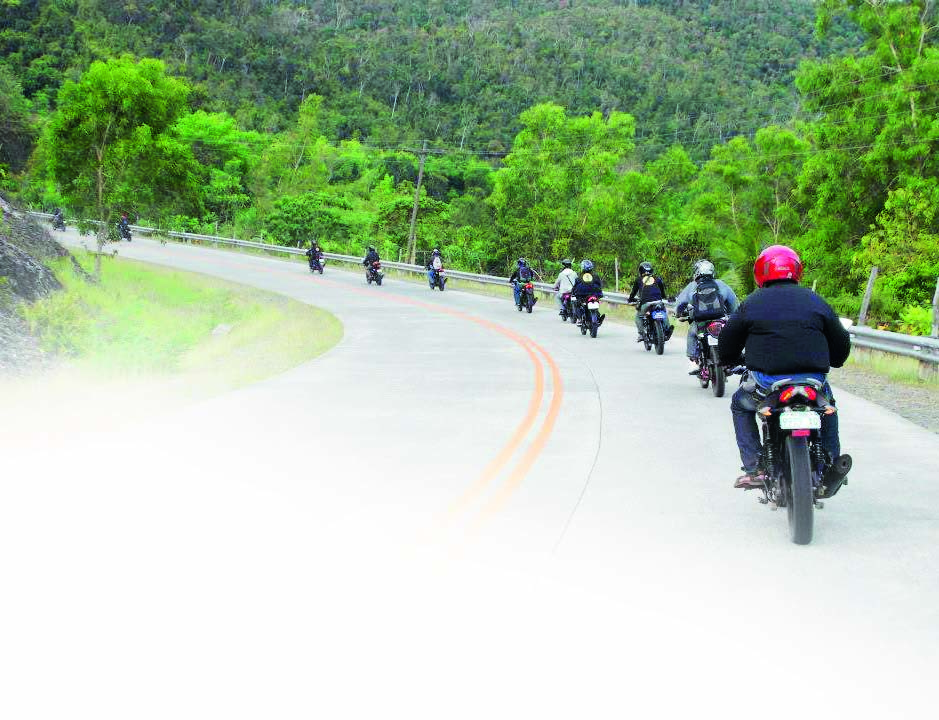 *This article was published in InsideRACING's  Volume 11 Number 8  2013 issue.